Australia and the Pacific region offer a wealth of stunning destinations to explore.
Australia and New Zealand offer a diverse blend of landscapes, including mountains, deserts, reefs, forests, beaches, and multicultural cities, making them perennial favorites among travelers. The Pacific islands, with their pristine white sands, crystal-clear waters, and warm hospitality, create a dreamlike setting that is both remote and incredibly beautiful.
While expensive flights and lengthy travel times may discourage some from visiting Australia and its neighboring countries in the South Pacific, it's hard to overlook the allure of bucket list destinations like the Great Barrier Reef and the iconic Sydney Opera House.
From the vast landscapes of Australia to the tropical paradise of the Pacific islands, this part of the world offers a treasure trove of experiences for every traveler. Whether you're seeking vibrant cities, breathtaking natural wonders, or cultural immersion, Australia and the Pacific have it all. Get ready to embark on a journey filled with adventure, beauty, and unforgettable moments as we explore the best places to visit in Australia and the Pacific.
Here are some of the best places to visit in Australia and the Pacific in 2023-2024 :
Sydney, Australia :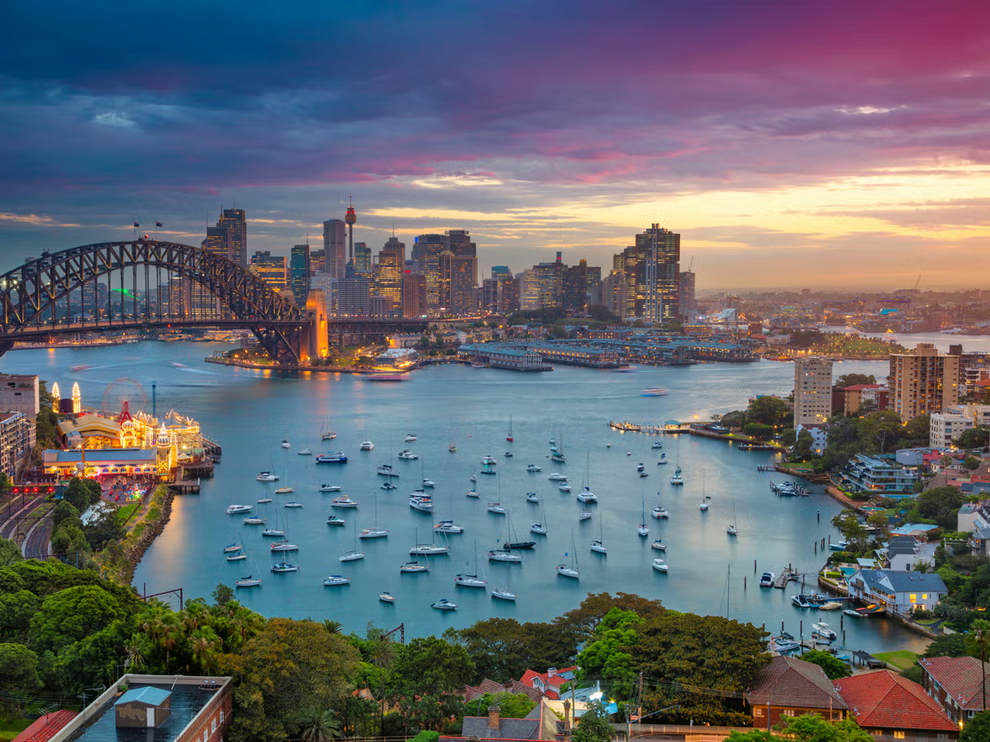 Sydney is a vibrant city known for its iconic landmarks, including the Sydney Opera House and the Sydney Harbour Bridge. Enjoy the beautiful beaches, explore the historic Rocks district, and take in the city's cosmopolitan atmosphere.
Great Barrier Reef, Australia :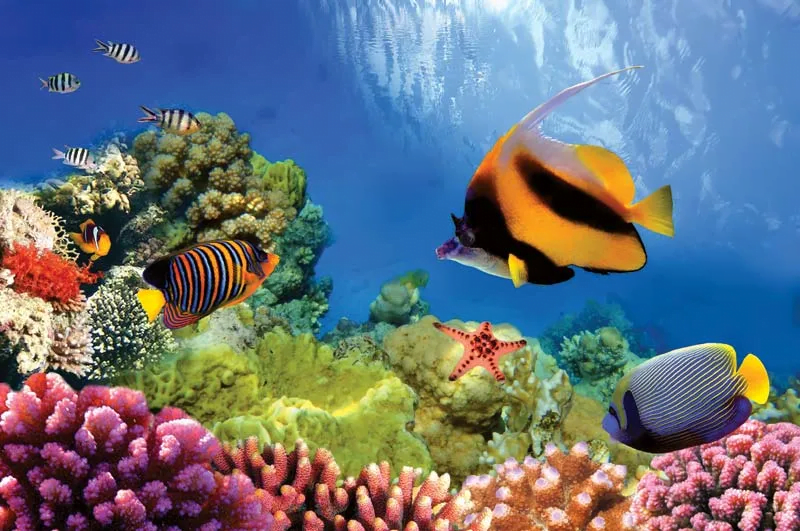 The Great Barrier Reef is a UNESCO World Heritage site and one of the world's most famous natural wonders. Dive or snorkel among the colorful coral reefs, swim with tropical fish, and marvel at the sheer beauty and biodiversity of this underwater paradise.
Melbourne, Australia :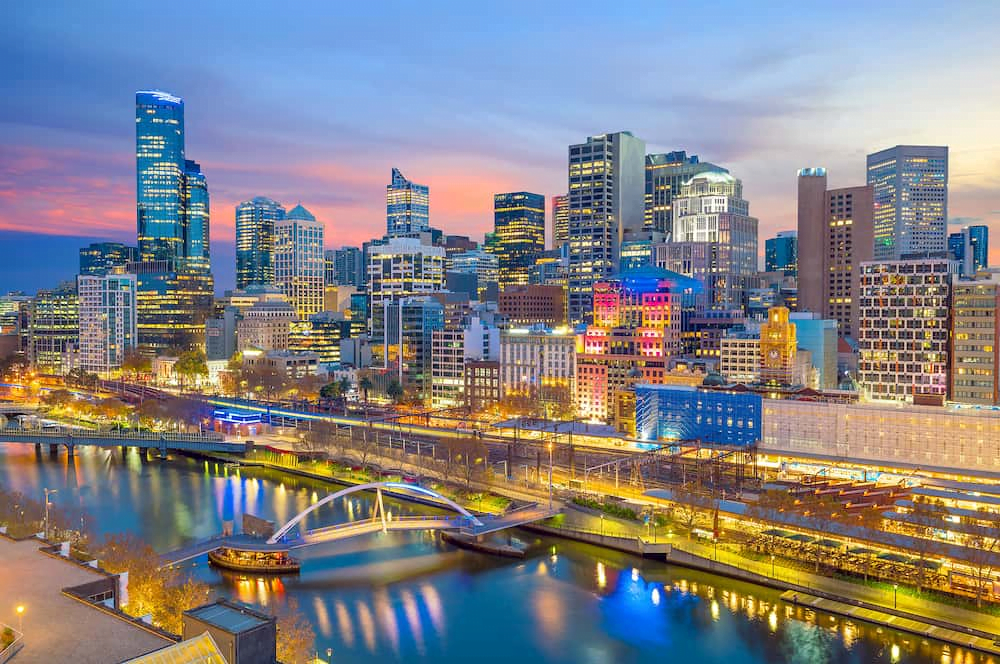 Melbourne is a cultural hub famous for its arts, food, and coffee scene. Explore the hidden laneways, visit renowned museums and galleries, and experience the city's vibrant nightlife.
Queenstown, New Zealand :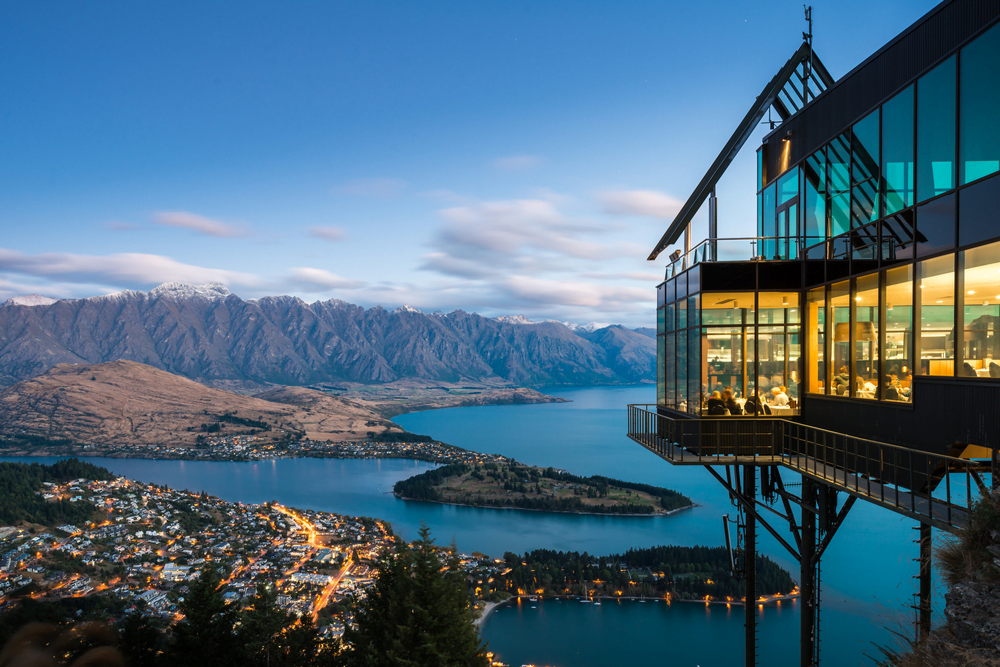 Nestled in the stunning Southern Alps of New Zealand's South Island, Queenstown is an adventure playground. Enjoy thrilling activities like bungee jumping, skiing, and skydiving, or simply soak in the breathtaking landscapes of mountains and lakes.
Bora Bora, French Polynesia :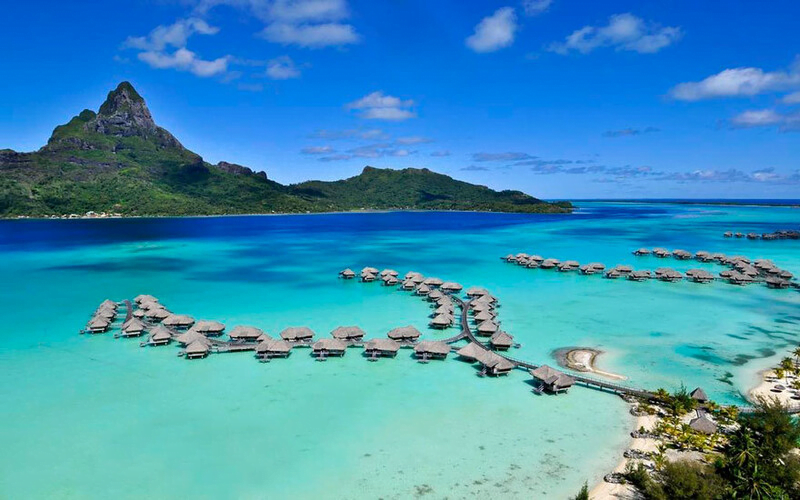 Bora Bora is a tropical paradise renowned for its turquoise lagoons, pristine white sand beaches, and overwater bungalows. Relax, swim, and snorkel in the crystal-clear waters, or take a boat tour to explore the surrounding islands.
Rotorua, New Zealand :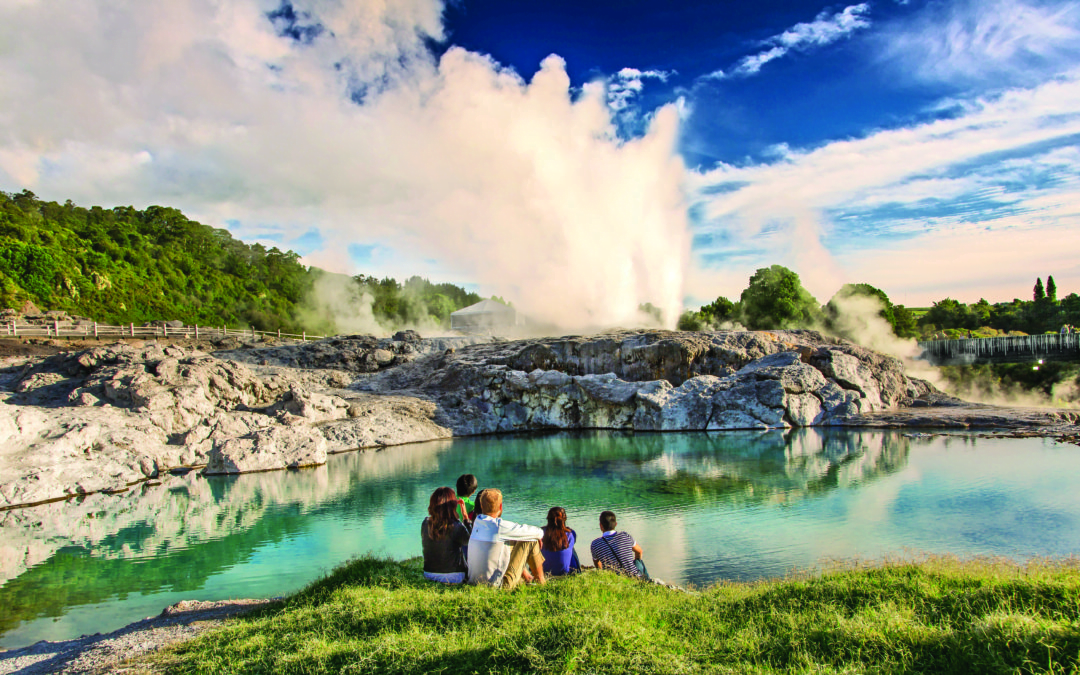 Rotorua is known for its geothermal wonders, including bubbling mud pools and spouting geysers. Immerse yourself in Maori culture, indulge in natural hot springs, and experience thrilling adventures like ziplining and mountain biking.
Cairns, Australia :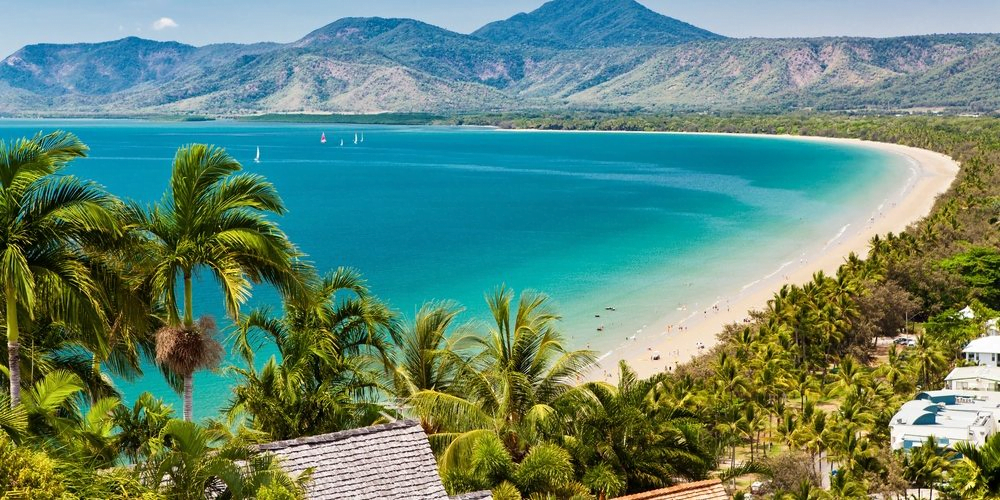 Cairns serves as a gateway to the Great Barrier Reef and the Daintree Rainforest. Take a reef tour, explore the lush rainforest, or venture to the nearby Atherton Tablelands to discover waterfalls and wildlife.
Fiji :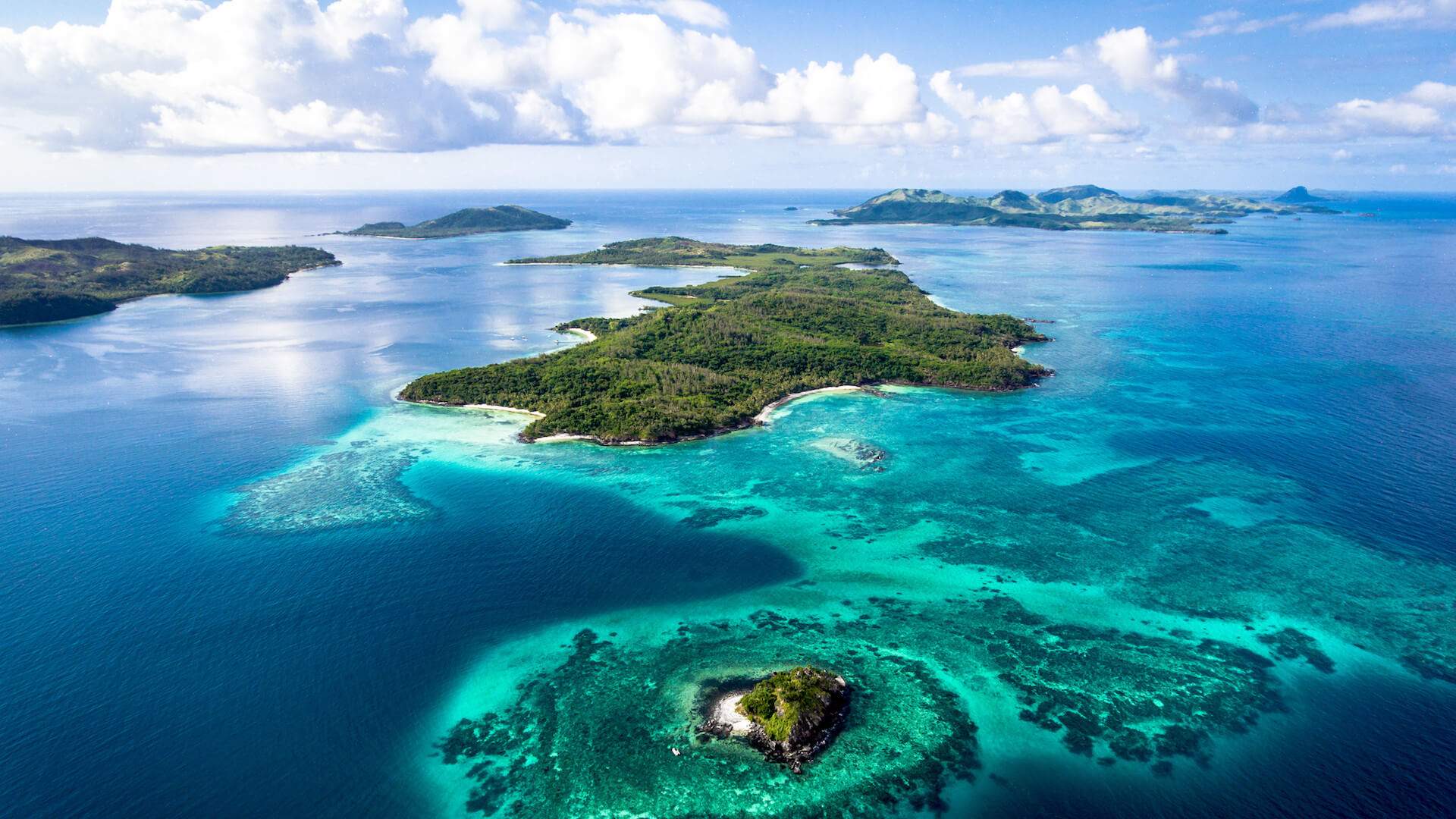 Fiji is a tropical paradise consisting of more than 300 islands. Experience the warm hospitality of the Fijian people, relax on pristine beaches, and snorkel or dive in the vibrant coral reefs.
Auckland, New Zealand :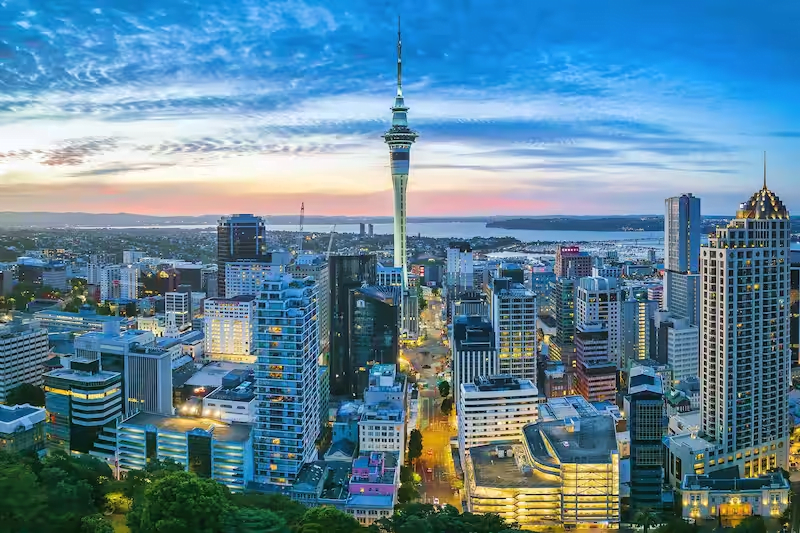 Auckland is New Zealand's largest city, known for its stunning waterfront, diverse dining scene, and cultural attractions. Explore the volcanic landscapes, visit museums, and take a ferry to the nearby islands of the Hauraki Gulf.
Whitsunday Islands, Australia :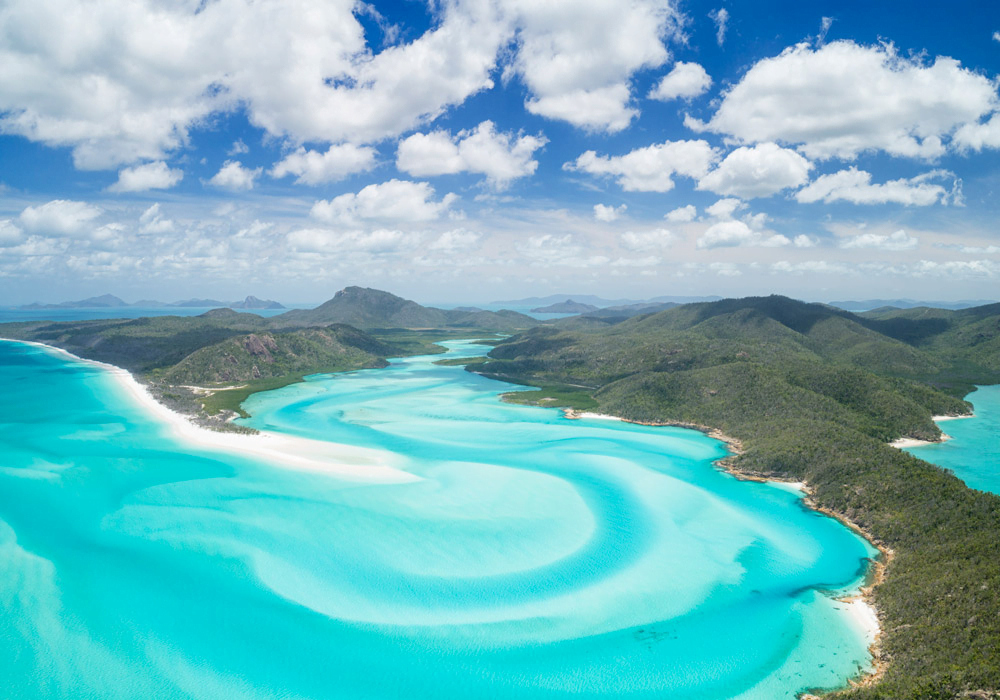 The Whitsunday Islands offer postcard-perfect beaches, crystal-clear waters, and a gateway to the Great Barrier Reef. Sail through the islands, relax on Whitehaven Beach, and snorkel amidst vibrant marine life.
Uluru-Kata Tjuta National Park, Australia :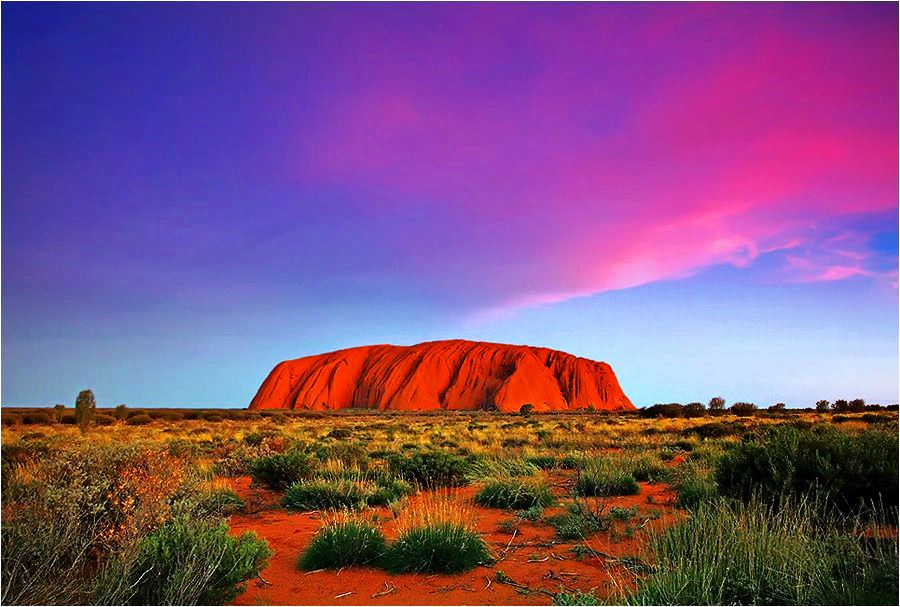 Located in the heart of the Australian Outback, this national park is home to the iconic Uluru (Ayers Rock) and Kata Tjuta (the Olgas). Experience the cultural significance of these natural wonders, witness stunning sunrises and sunsets, and learn about Aboriginal traditions.
Milford Sound, New Zealand :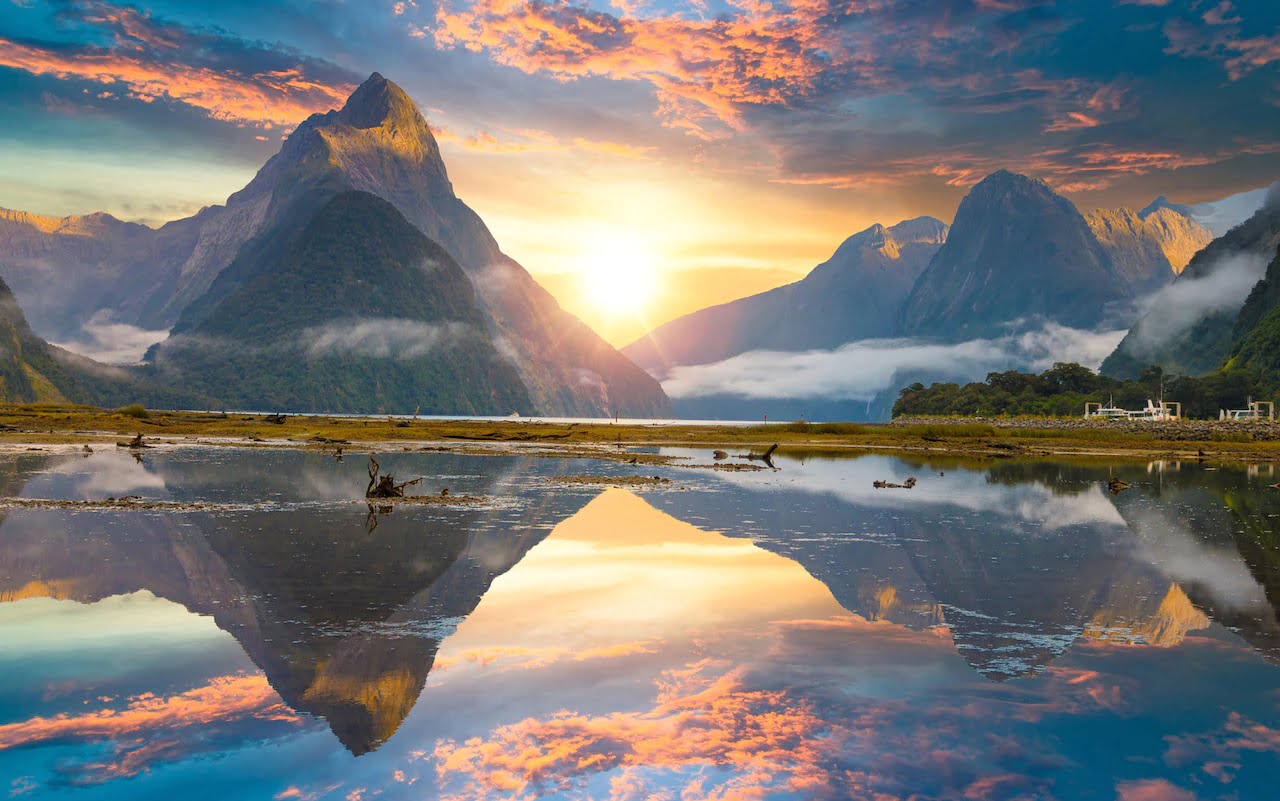 Located in Fiordland National Park, Milford Sound is a breathtaking fjord renowned for its stunning natural beauty. Take a cruise to see cascading waterfalls, towering cliffs, and abundant wildlife, including seals and dolphins.
The Cook Islands :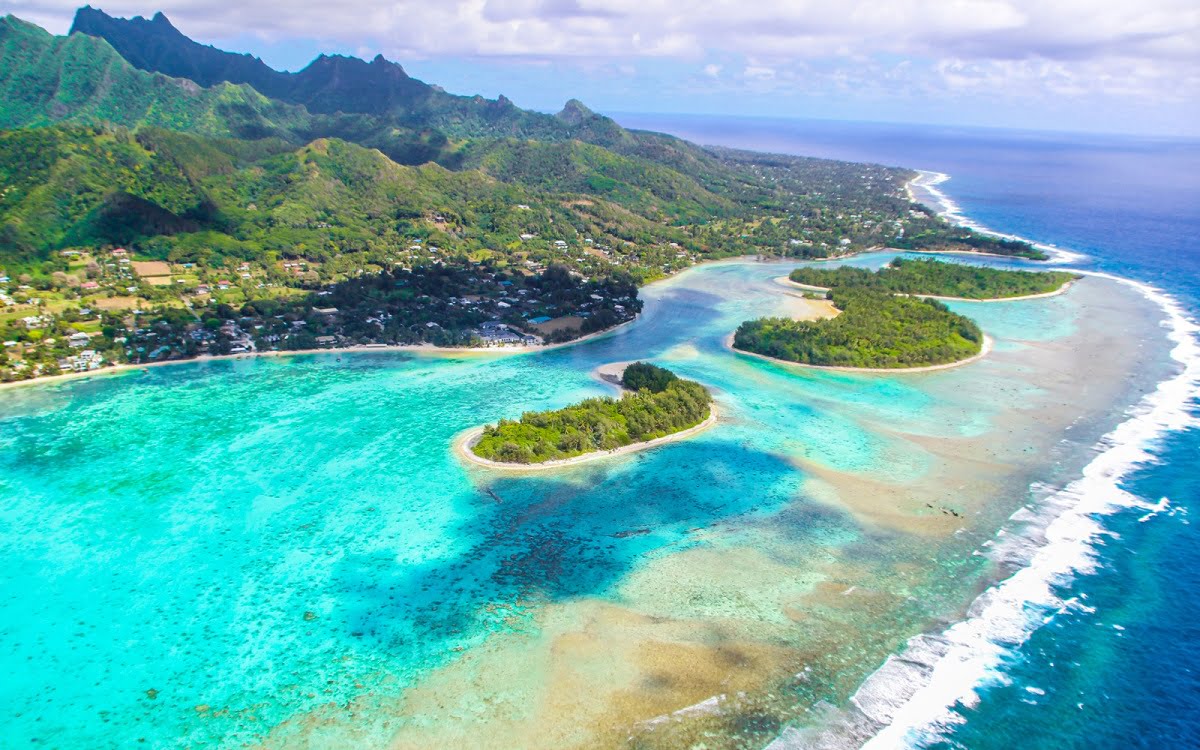 This collection of 15 islands in the South Pacific offers a paradise-like experience. Explore Rarotonga's lush landscapes, relax on Aitutaki's pristine beaches, and immerse yourself in the Polynesian culture and hospitality.
Adelaide, Australia :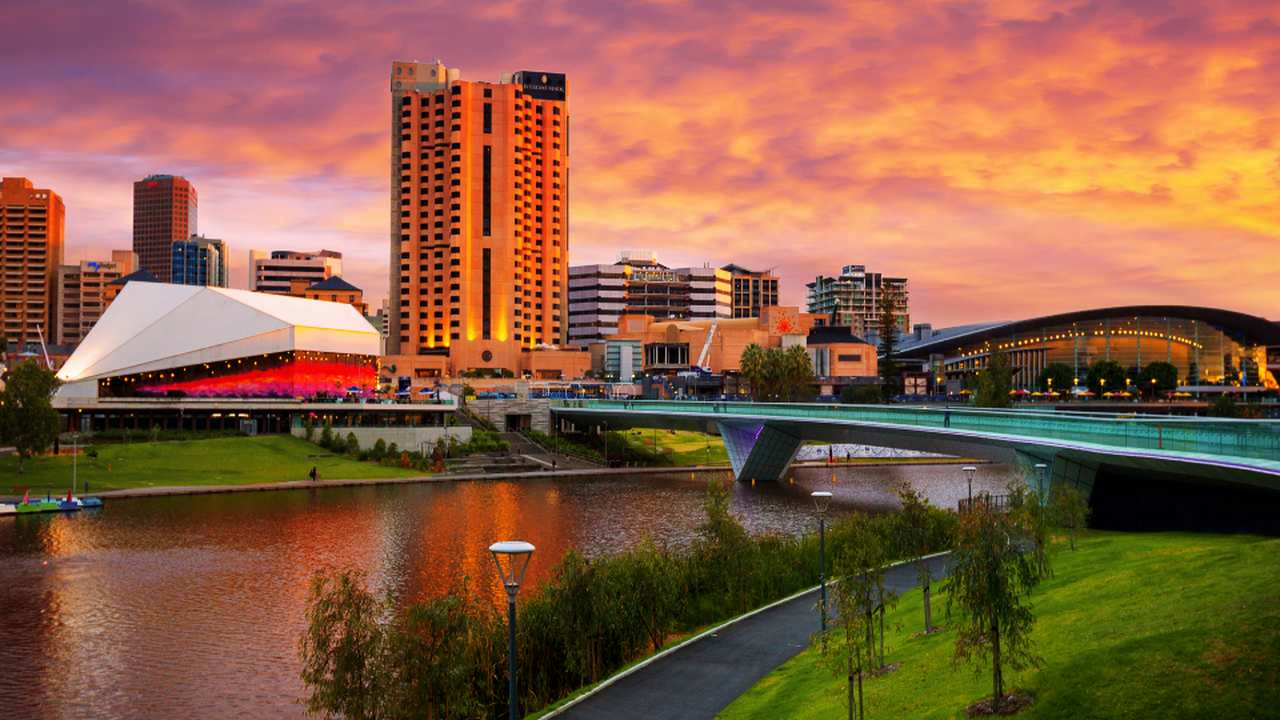 Known for its vibrant festivals, food and wine scene, and parklands, Adelaide is a delightful city to visit. Explore the Adelaide Central Market, visit the picturesque Adelaide Hills, and take a day trip to the famous wine regions of Barossa Valley or McLaren Vale.
Samoa :
This South Pacific island nation is known for its natural beauty and traditional Samoan culture. Experience pristine beaches, lush rainforests, and spectacular waterfalls. Don't miss the chance to witness a traditional Samoan dance performance and partake in a traditional umu feast.
Kangaroo Island, Australia :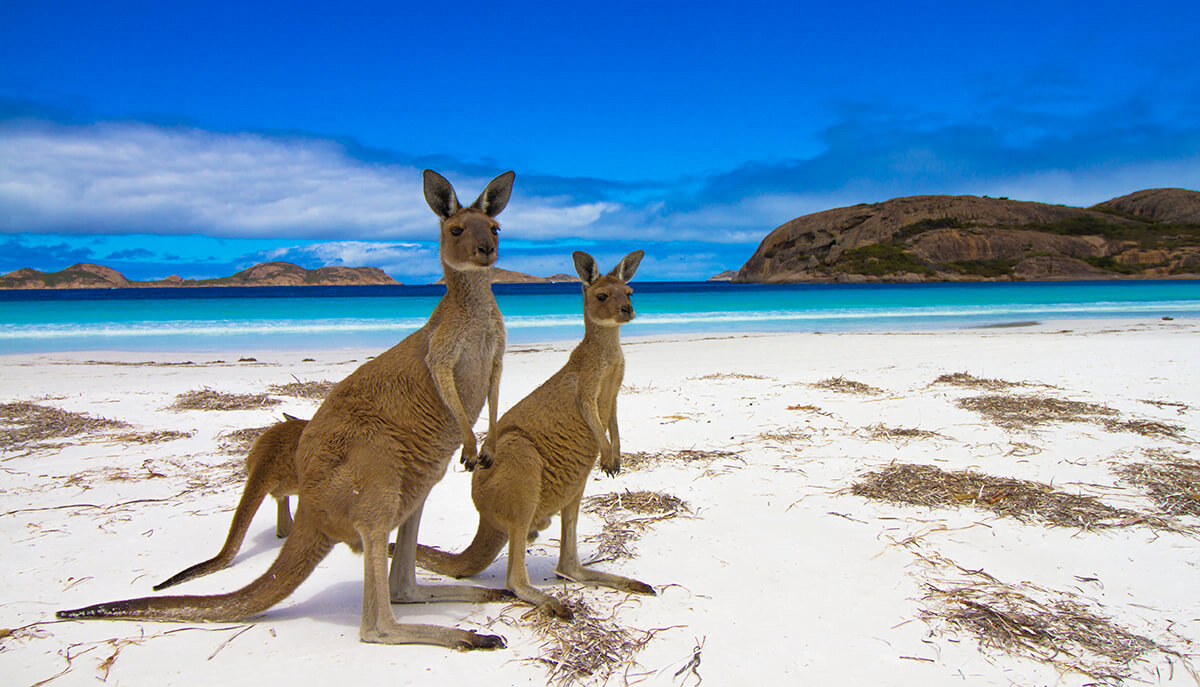 Just off the coast of South Australia, Kangaroo Island is a haven for wildlife and natural wonders. Encounter kangaroos, koalas, sea lions, and unique bird species. Explore stunning coastlines, rugged cliffs, and enjoy local produce, including delicious seafood.
Vanuatu :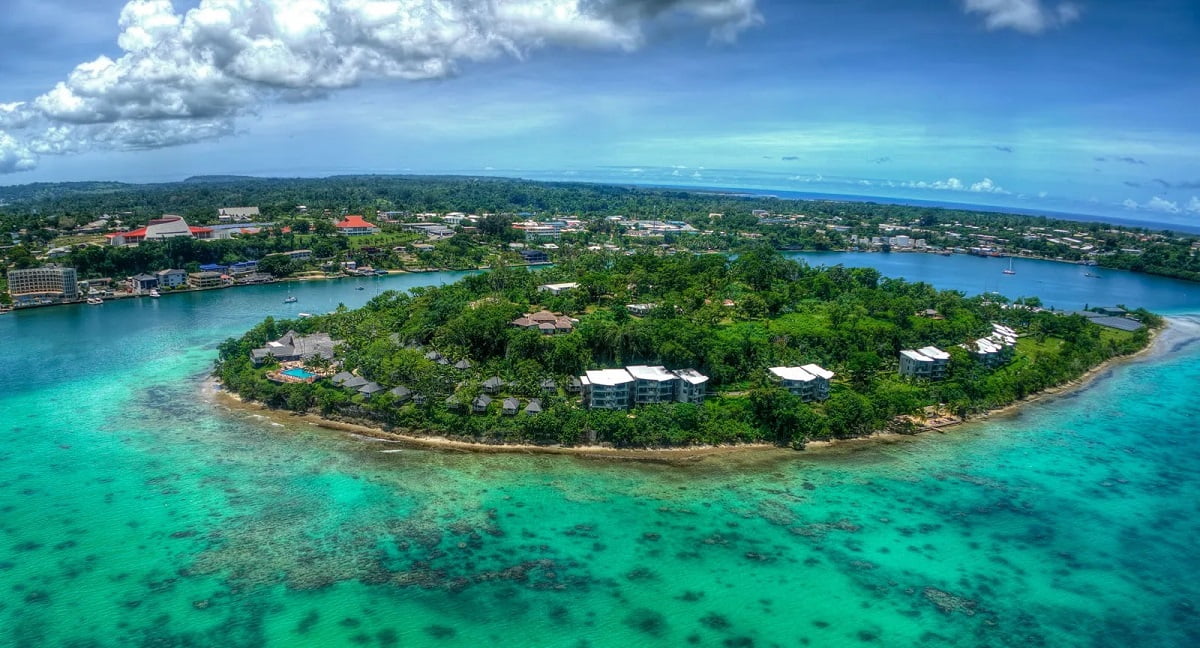 This archipelago nation in the South Pacific is known for its stunning beaches, coral reefs, and rich cultural heritage. Experience activities like snorkeling, diving, and hiking to waterfalls. Don't miss the opportunity to witness traditional ceremonies and explore the fascinating volcanic landscapes.
Rottnest Island, Australia :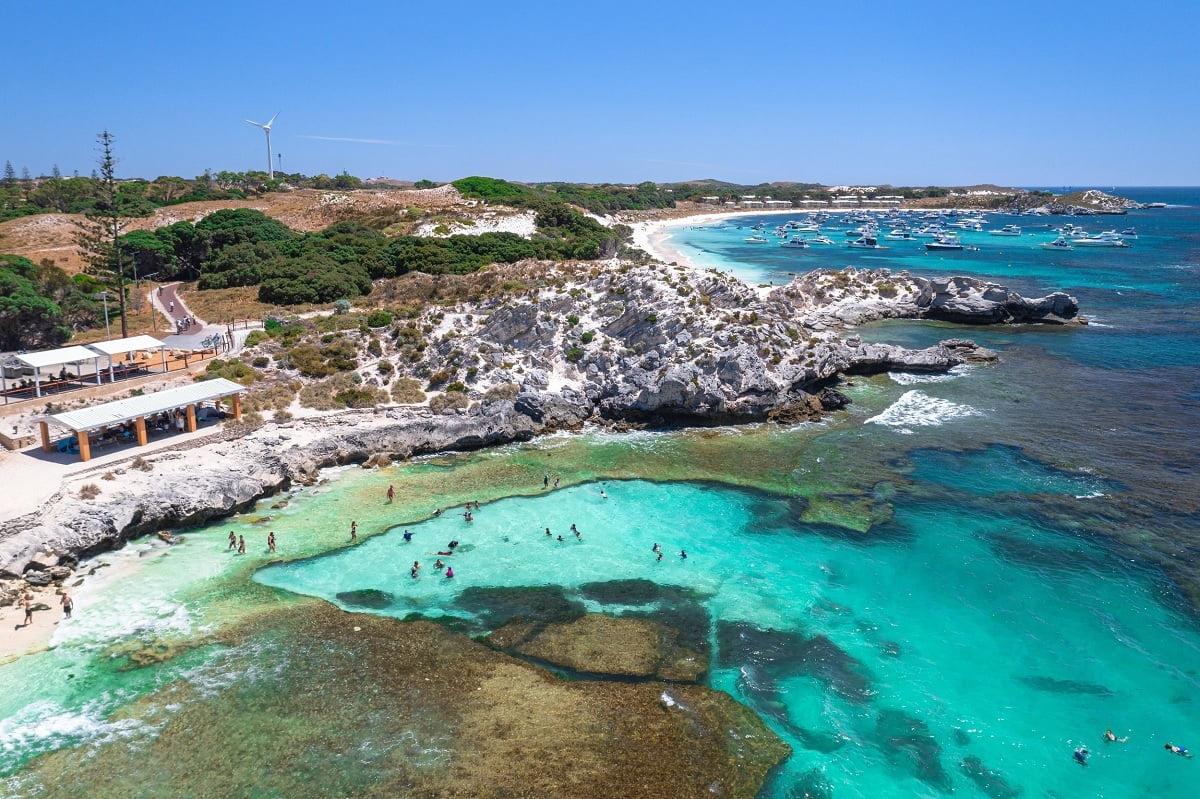 Located off the coast of Perth in Western Australia, Rottnest Island is famous for its adorable quokkas. Enjoy cycling around the car-free island, relax on beautiful beaches, and snorkel in the clear waters to spot colorful marine life.
The Solomon Islands :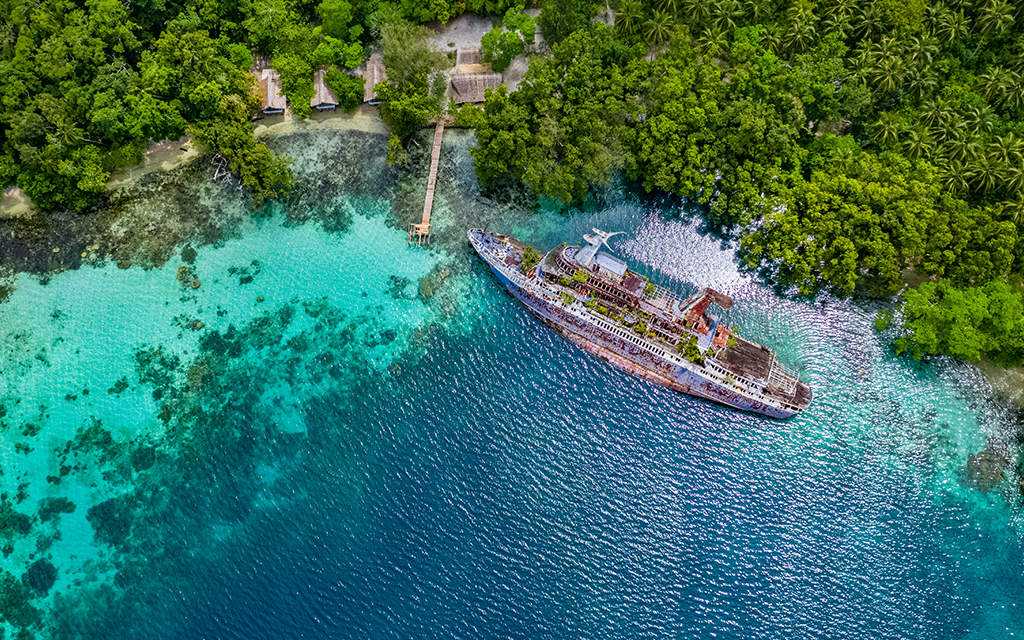 This Pacific archipelago offers pristine coral reefs, diverse marine life, and WWII historical sites. Explore underwater treasures while snorkeling or diving, visit traditional villages, and learn about the intriguing local culture.
The Great Ocean Road, Australia :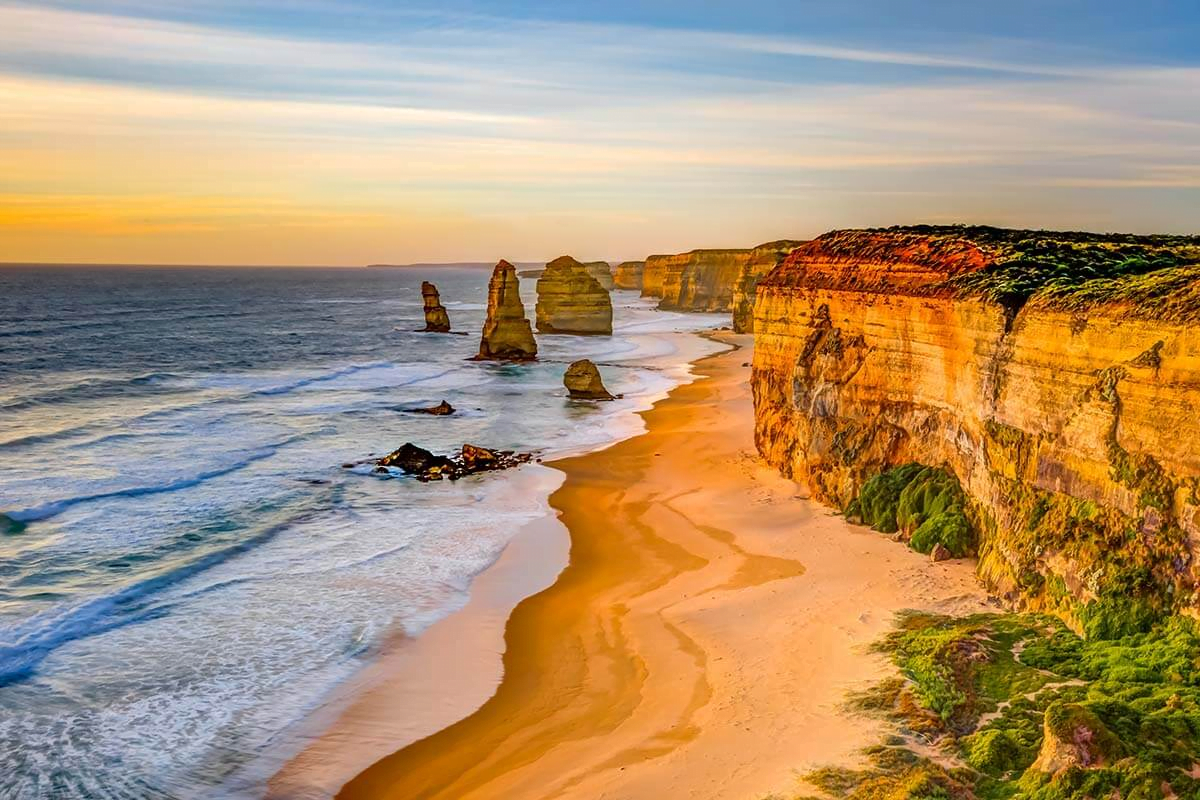 Embark on a scenic road trip along the Great Ocean Road in Victoria. Experience dramatic coastal landscapes, visit the Twelve Apostles rock formations, and stop by charming seaside towns like Lorne and Apollo Bay.
These destinations in Australia and the Pacific region offer a blend of natural beauty, cultural experiences, and adventure. Whether you're seeking urban delights, island getaways, or outdoor exploration, these places are sure to make your trip memorable. Remember to check travel advisories and plan ahead for the best experience in 2023-2024.