Africa is a vast and diverse continent, known for its breathtaking landscapes, rich cultural heritage, and abundant wildlife. With so many incredible destinations to choose from, planning a trip to Africa can be a daunting task.
To help you narrow down your choices, here is a curated list of the 15 best places to visit in Africa in 2023-2024. From iconic landmarks to off-the-beaten-path gems, these destinations offer unique experiences that will leave you with memories to last a lifetime.
Here are the 15 Best Places to Visit in Africa in 2023-2024 :
Cape Town, South Africa :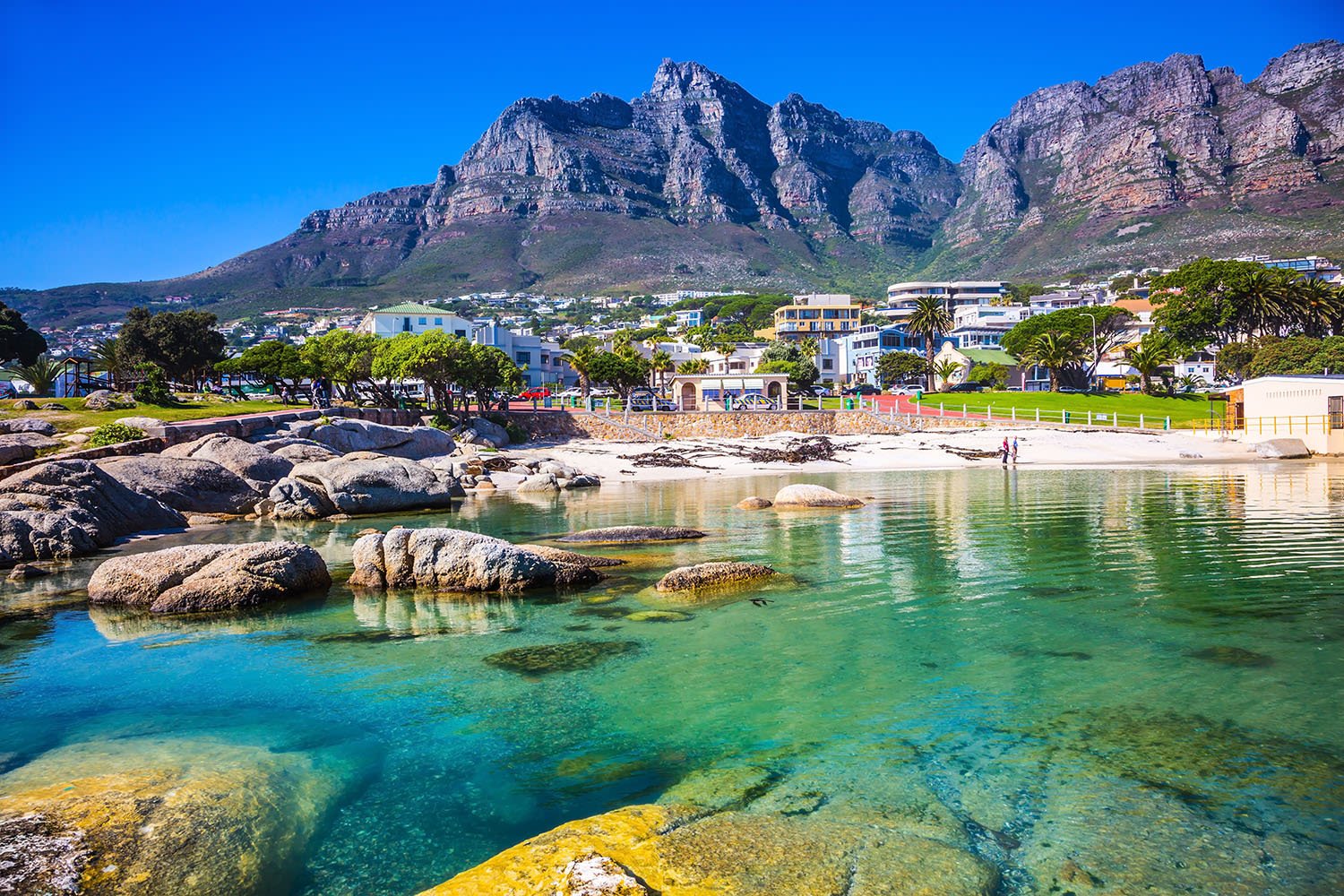 Cape Town is a vibrant city nestled between the Atlantic Ocean and Table Mountain. It boasts stunning beaches, a bustling waterfront, and a diverse culinary scene.
Don't miss the opportunity to visit the famous Robben Island and take a cable car ride to the top of Table Mountain for panoramic views of the city.
Serengeti National Park, Tanzania :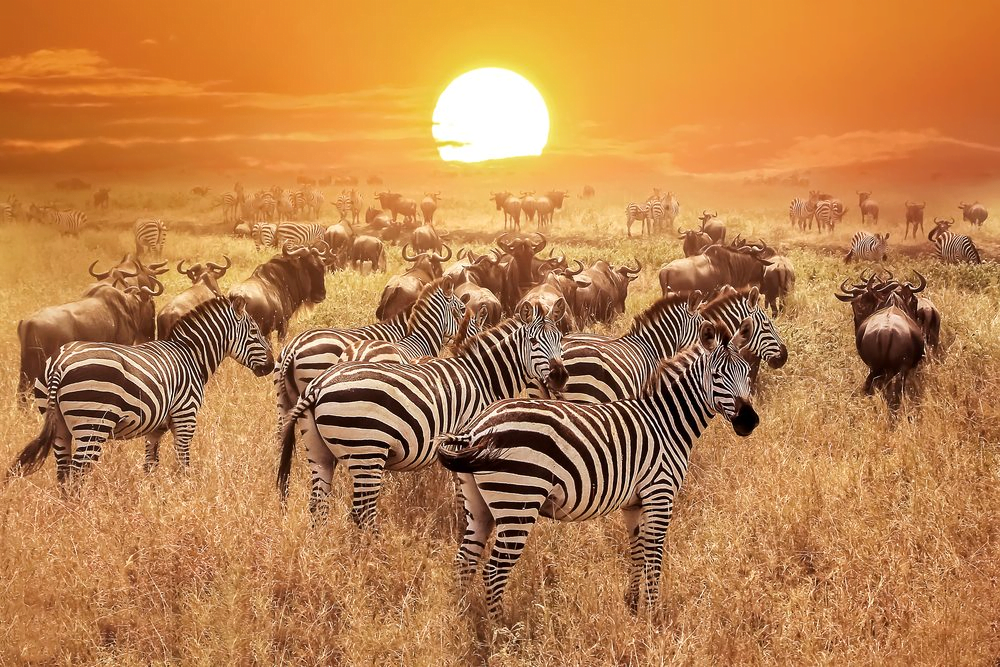 Embark on a safari adventure in the Serengeti National Park, known for its annual wildebeest migration. Witness the incredible spectacle of millions of animals moving across the vast plains, and encounter the Big Five (lion, leopard, elephant, rhino, and buffalo) in their natural habitat.
Victoria Falls, Zambia/Zimbabwe :
Experience the awe-inspiring Victoria Falls, one of the world's largest waterfalls. Feel the mist on your face as you marvel at the sheer power and beauty of this natural wonder. You can also partake in thrilling activities like bungee jumping and white-water rafting in the surrounding area.
Marrakech, Morocco :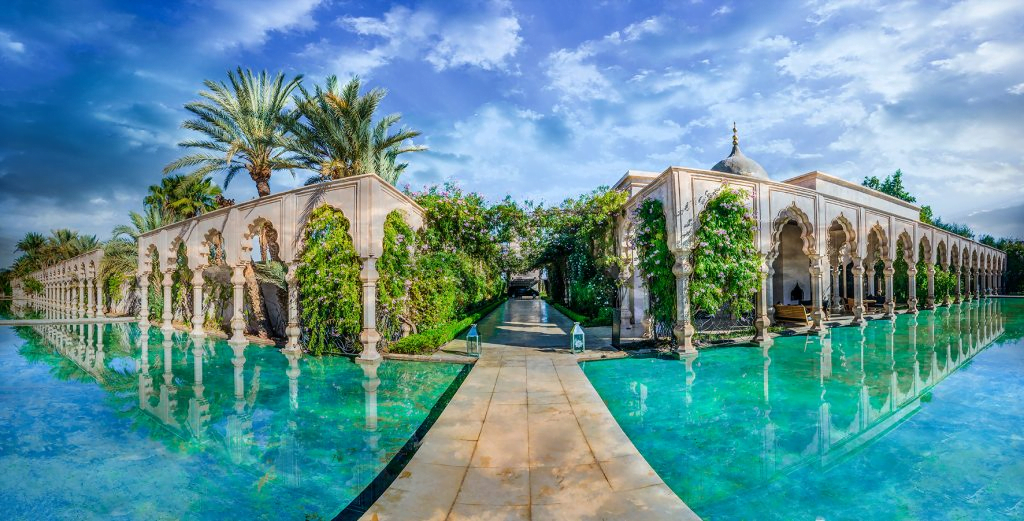 Immerse yourself in the vibrant colors and exotic flavors of Marrakech. Explore the bustling souks, visit the historic Medina, and relax in the beautiful gardens of Jardin Majorelle.
Don't forget to indulge in traditional Moroccan cuisine and experience a traditional hammam.
Maasai Mara National Reserve, Kenya :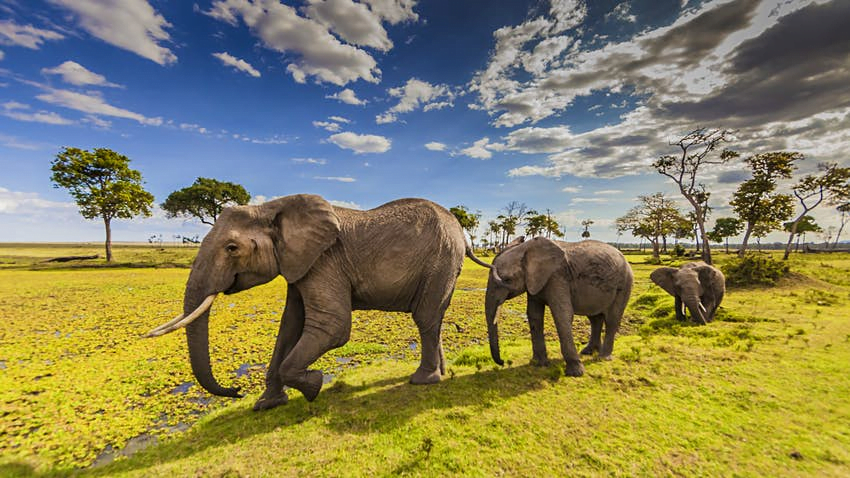 A visit to Africa wouldn't be complete without experiencing the iconic Maasai Mara. Join a safari and witness the incredible wildlife, including the famous wildebeest migration. Encounter lions, cheetahs, and elephants against the backdrop of the vast savannah.
Pyramids of Giza, Egypt :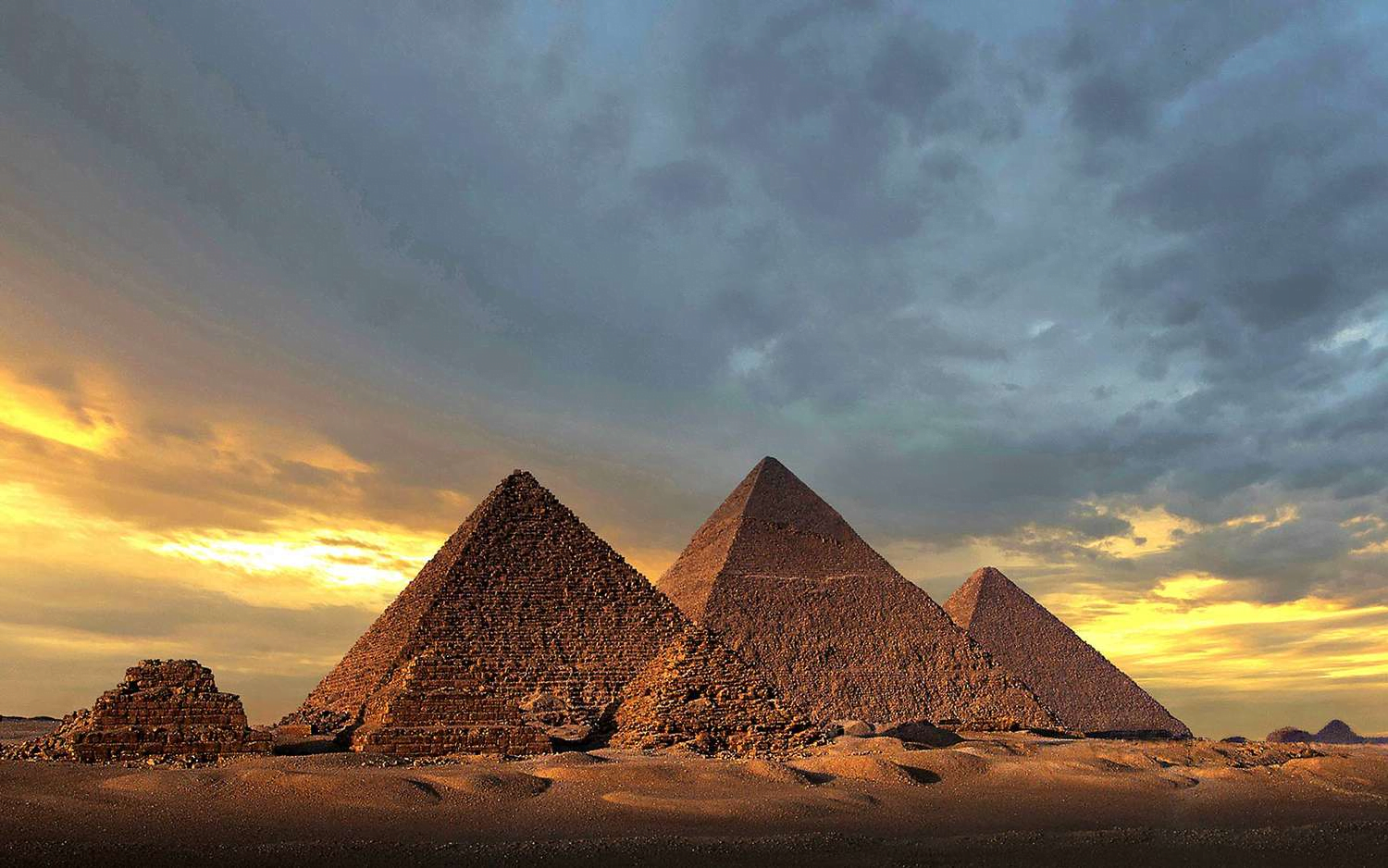 Step back in time and marvel at the Pyramids of Giza, the last surviving wonder of the ancient world. Explore the mysterious tombs and learn about the fascinating history of the pharaohs. A visit to Egypt is incomplete without a Nile River cruise and a trip to Luxor's ancient temples.
Zanzibar, Tanzania :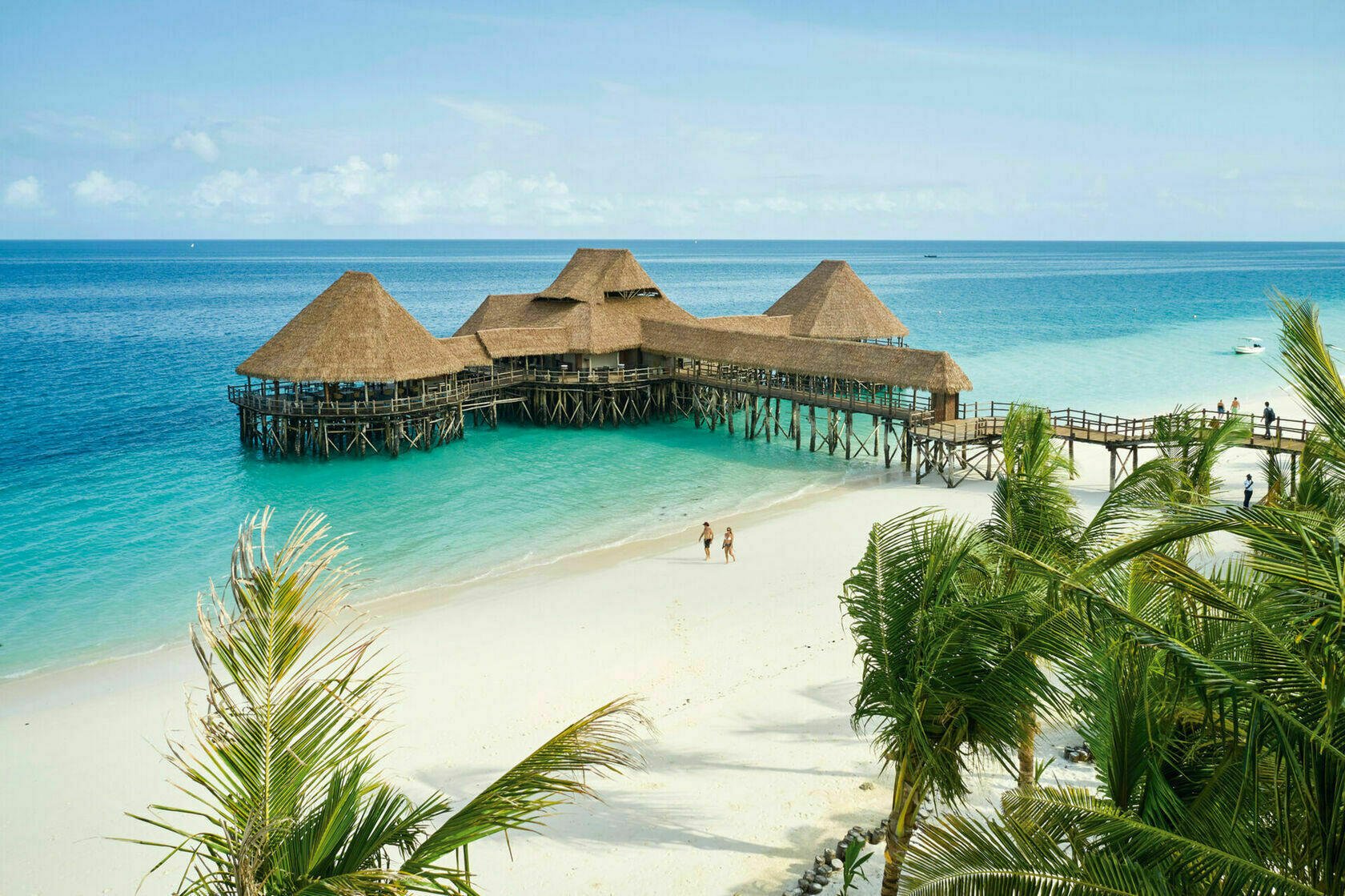 Escape to the idyllic island of Zanzibar, known for its pristine white sand beaches and turquoise waters. Explore the historic Stone Town, a UNESCO World Heritage site, and indulge in delicious seafood. Snorkeling and diving enthusiasts will be enchanted by the vibrant coral reefs surrounding the island.
Okavango Delta, Botswana :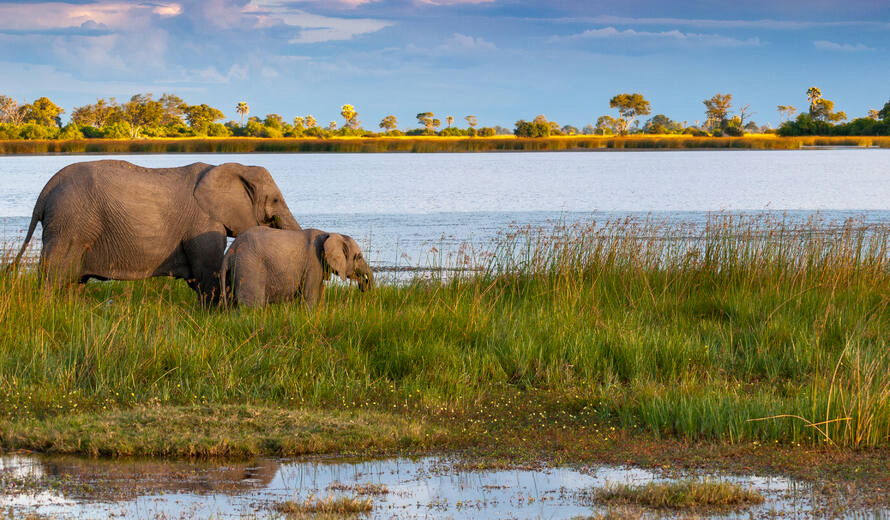 Discover the Okavango Delta, a unique oasis in the heart of the Kalahari Desert. Explore the waterways by traditional mokoro canoe or take a guided walking safari to encounter a diverse array of wildlife, including elephants, hippos, and an abundance of bird species.
Table Mountain, South Africa :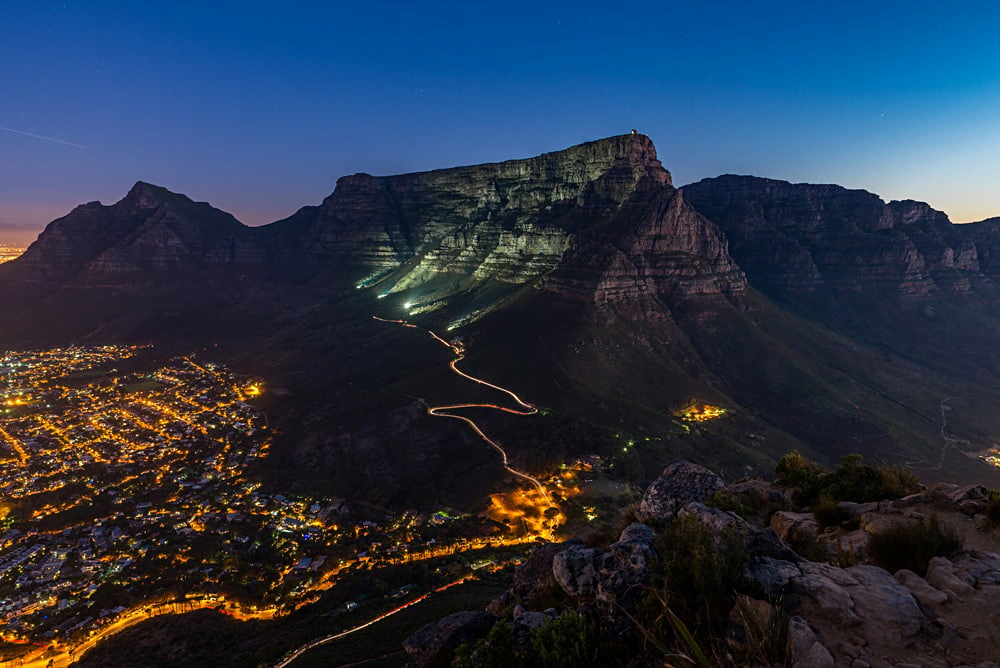 Visit one of the most iconic landmarks in Africa, Table Mountain. Take a cable car or hike to the top and be rewarded with breathtaking views of Cape Town and the surrounding coastline. The mountain is also home to unique flora and fauna, including the charming dassie (rock hyrax).
Mount Kilimanjaro, Tanzania :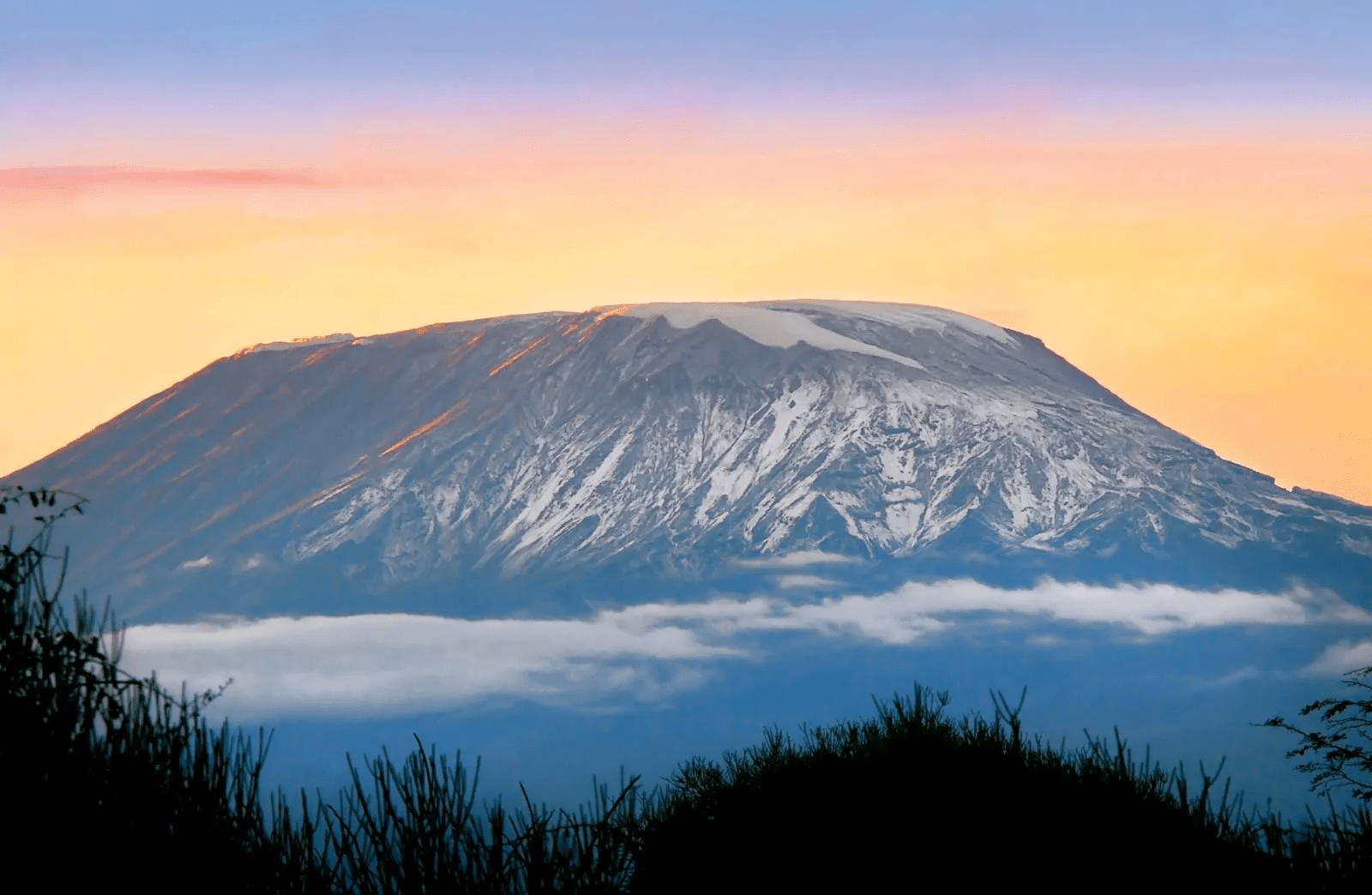 Challenge yourself to climb Africa's highest peak, Mount Kilimanjaro. This majestic mountain offers various routes of varying difficulty,each providing incredible views and a sense of accomplishment. Witness stunning sunrises and breathtaking landscapes as you make your way to the summit.
Sossusvlei, Namibia :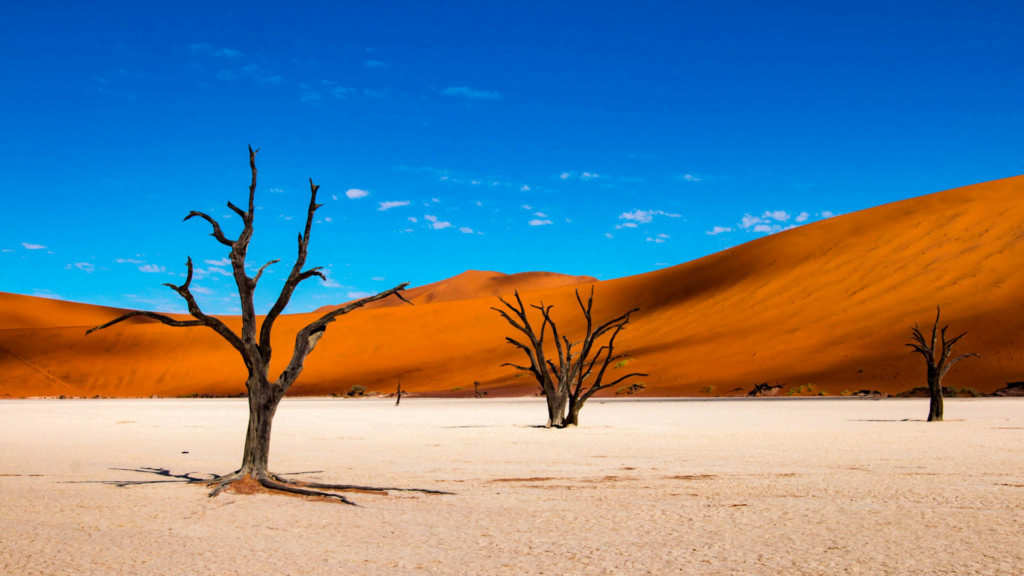 Experience the surreal beauty of Sossusvlei, a salt and clay pan surrounded by towering red sand dunes. Watch as the colors change throughout the day, from vivid orange to deep red. Climb the iconic Dune 45 or explore the nearby Deadvlei with its eerie tree skeletons.
Kruger National Park, South Africa :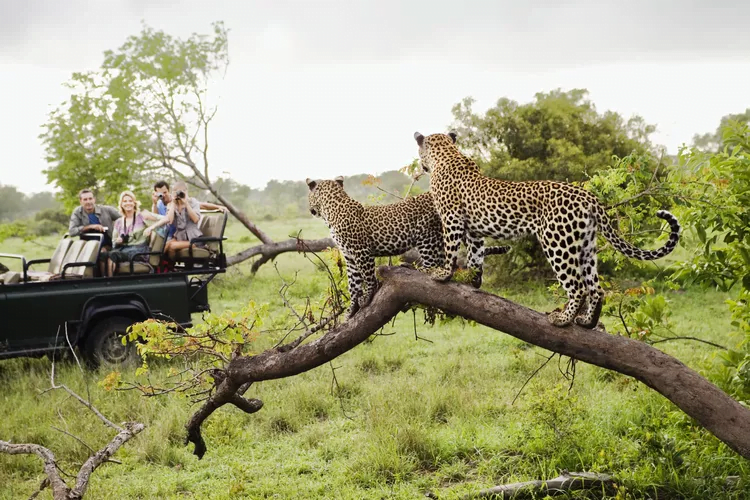 Embark on a wildlife safari in Kruger National Park, one of Africa's premier game reserves. Spot the Big Five, as well as a wide variety of other animals and bird species. Stay in luxury lodges or camp in the wilderness for an authentic bush experience.
Lalibela, Ethiopia :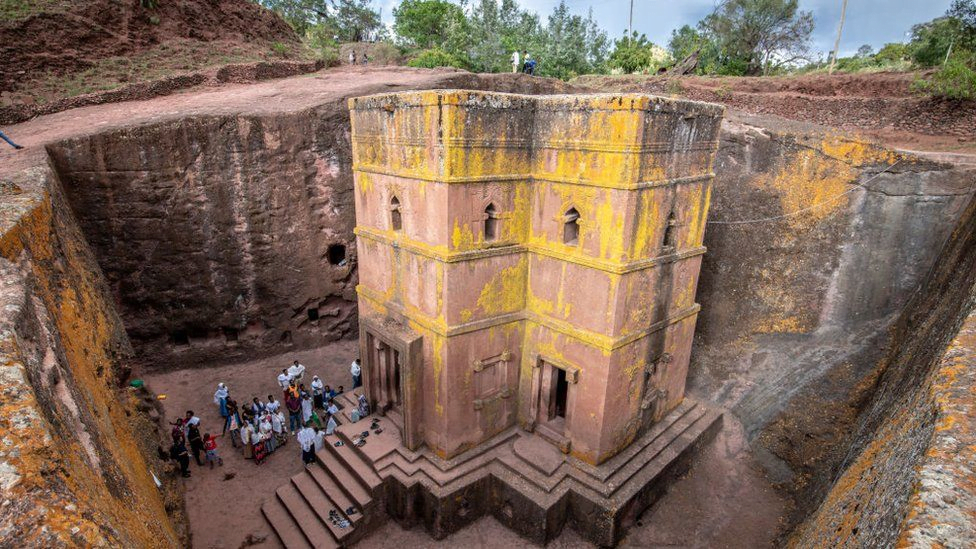 Discover the remarkable rock-hewn churches of Lalibela, a UNESCO World Heritage site. These ancient structures, carved out of solid rock, are a testament to Ethiopia's rich religious history. Explore the intricate architecture and immerse yourself in the spiritual atmosphere.
Bazaruto Archipelago, Mozambique :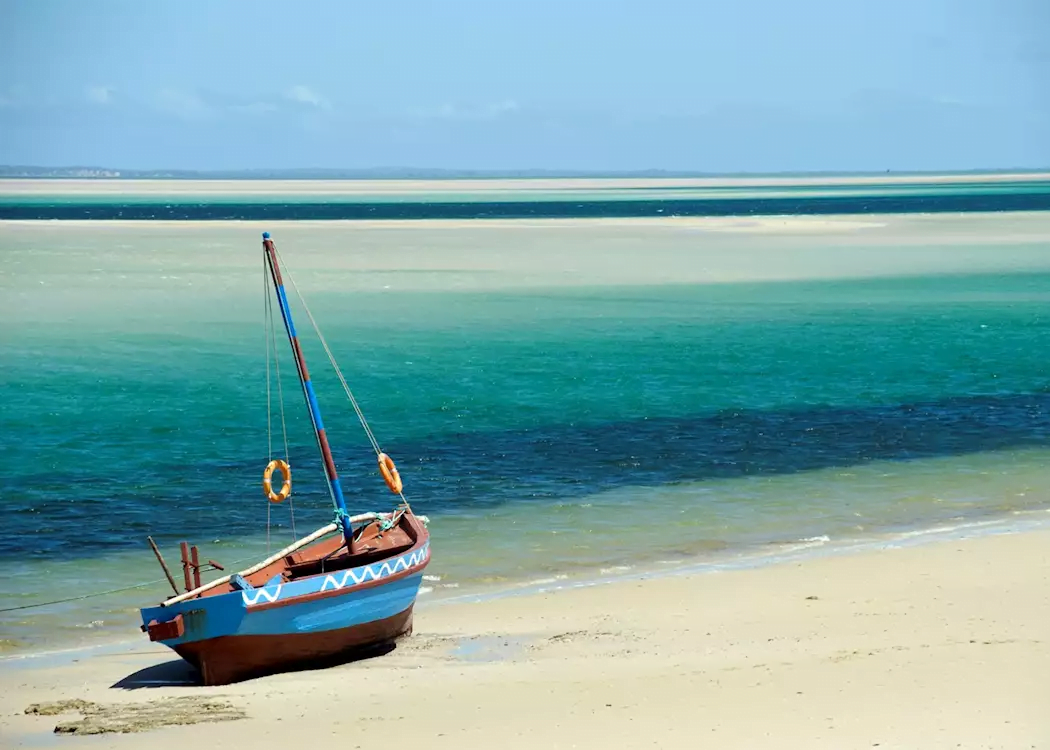 Escape to the pristine paradise of the Bazaruto Archipelago, a group of islands off the coast of Mozambique. Relax on the untouched beaches, swim in crystal-clear waters, and snorkel or dive to explore vibrant coral reefs teeming with marine life.
This hidden gem is perfect for a romantic getaway or a tranquil retreat.
Chobe National Park, Botswana :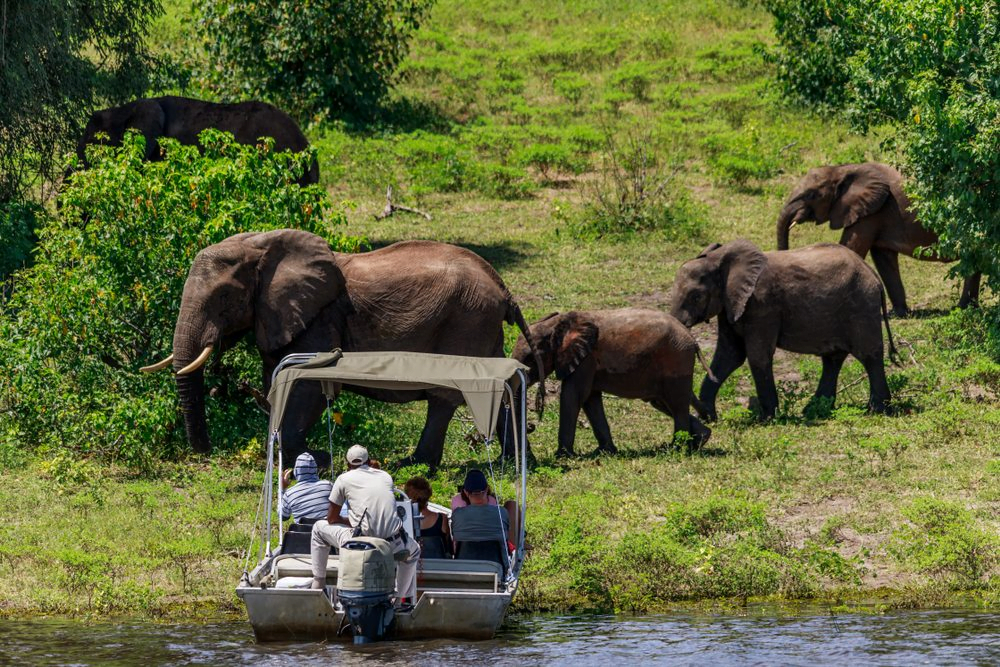 Experience the incredible wildlife of Chobe National Park, renowned for its large elephant population. Take a river cruise along the Chobe River and witness elephants, crocodiles, and hippos in their natural habitat. The park also offers opportunities for game drives, birdwatching, and walking safaris.
Africa is a continent of extraordinary beauty and diversity, offering a wealth of unforgettable experiences. Whether you seek wildlife encounters, ancient history, stunning landscapes, or vibrant cultures, these 15 best places to visit in Africa in 2023-2024 have something to offer every traveler.
Plan your adventure and prepare to be captivated by the wonders that await you in this enchanting continent.