Summer in the USA is a season of endless possibilities, with a wide range of stunning destinations to explore. From breathtaking natural landscapes to vibrant cities and coastal paradises, there is something for every traveler seeking a memorable summer getaway. In this comprehensive guide, we will showcase a selection of the most stunning places to visit in summer in the USA, ensuring that your vacation is filled with unforgettable experiences and cherished memories.
Here are some of the Stunning Places to Visit in Summer in the USA :
Grand Teton National Park – Wyoming :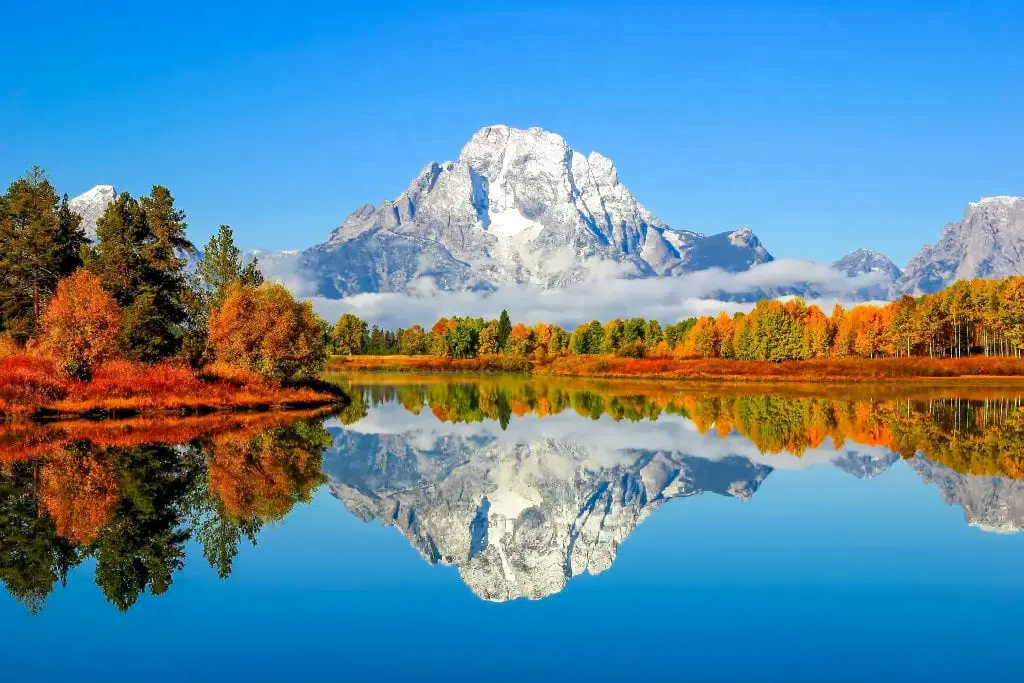 Immerse yourself in the awe-inspiring beauty of Grand Teton National Park. Located in Wyoming, this majestic destination offers towering mountains, shimmering alpine lakes, and abundant wildlife.
Explore the scenic trails, go horseback riding, or embark on a thrilling rafting adventure down the Snake River. The park's iconic backdrop of the Teton Range provides a picturesque setting for outdoor enthusiasts and nature lovers.
Charleston – South Carolina :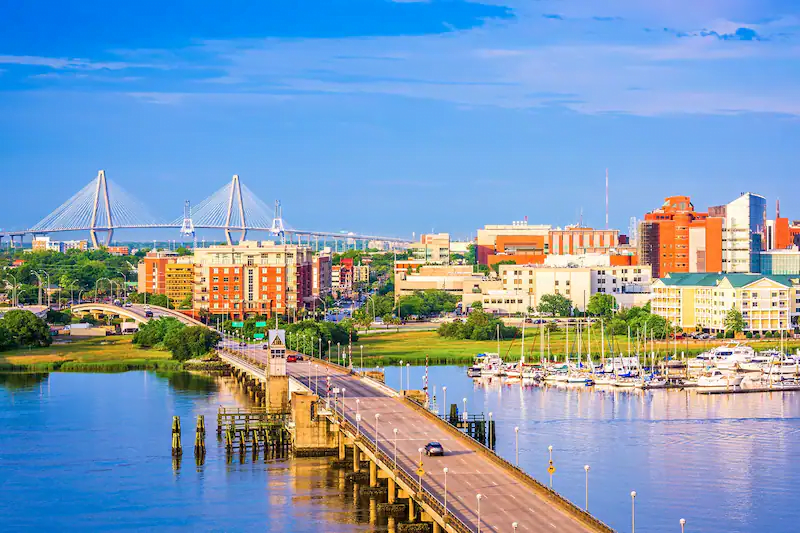 Experience the charm and elegance of Charleston, a historic city that seamlessly blends Southern hospitality with captivating architecture. Take a stroll along the cobblestone streets, admire the colorful row houses, and visit the iconic plantations that offer a glimpse into the city's rich history.Stroll through the charming French Quarter, visit the historic Magnolia Plantation and Gardens, and savor delicious Lowcountry cuisine.
Explore the nearby beaches, such as Sullivan's Island or Folly Beach, and immerse yourself in the laid-back coastal vibe that Charleston offers.
Yosemite National Park – California :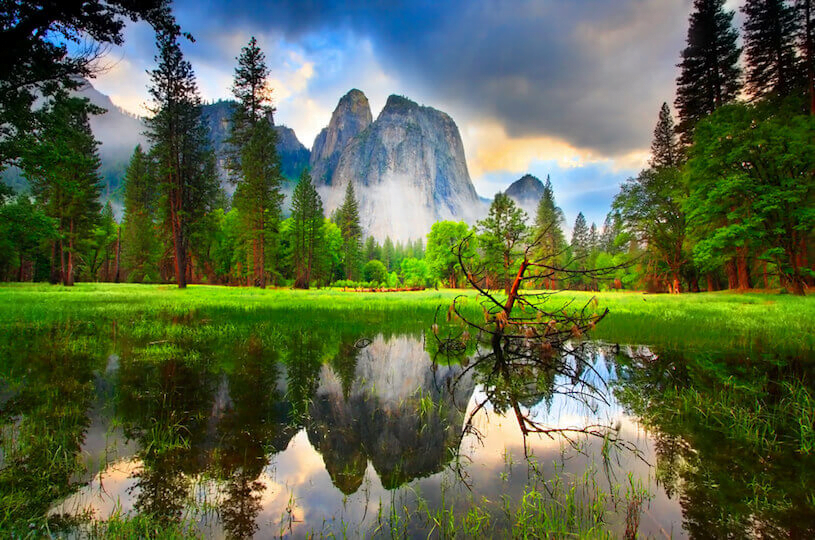 Witness the sheer beauty of Yosemite National Park, a natural wonderland in the heart of California's Sierra Nevada Mountains. Marvel at the iconic granite cliffs of El Capitan and Half Dome, hike through picturesque meadows, and be captivated by the breathtaking waterfalls, such as Yosemite Falls and Bridalveil Fall. The park offers a multitude of activities, including camping, rock climbing, and wildlife spotting.
Outer Banks – North Carolina :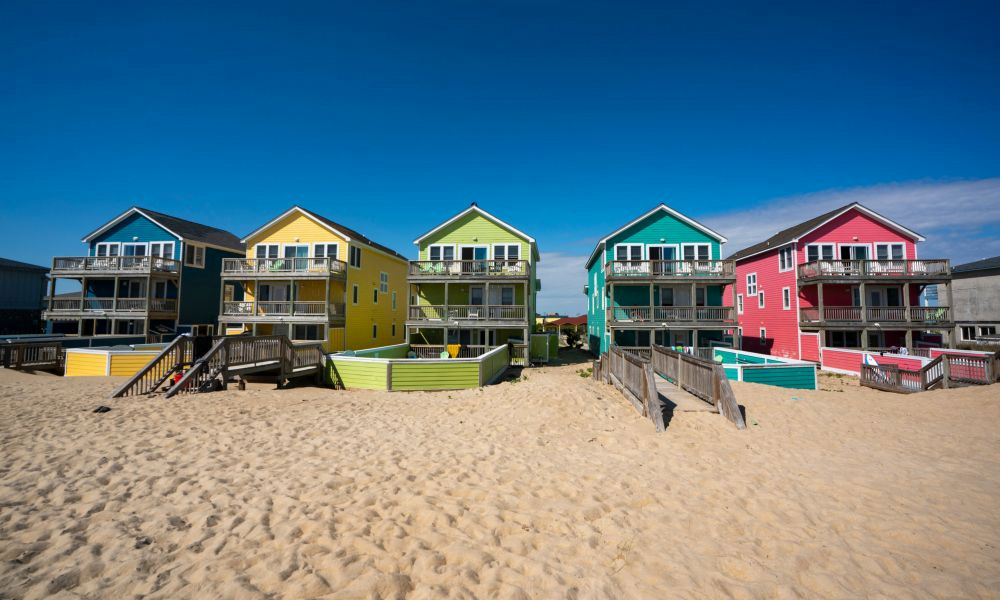 Escape to the Outer Banks in North Carolina, a string of barrier islands known for their pristine beaches, charming towns, and rich maritime history.
Explore the Wright Brothers National Memorial, where aviation history was made, and visit the iconic Cape Hatteras Lighthouse. Enjoy water sports like surfing and kayaking, or simply unwind on the sandy shores while watching wild horses roam freely.
Glacier National Park – Montana :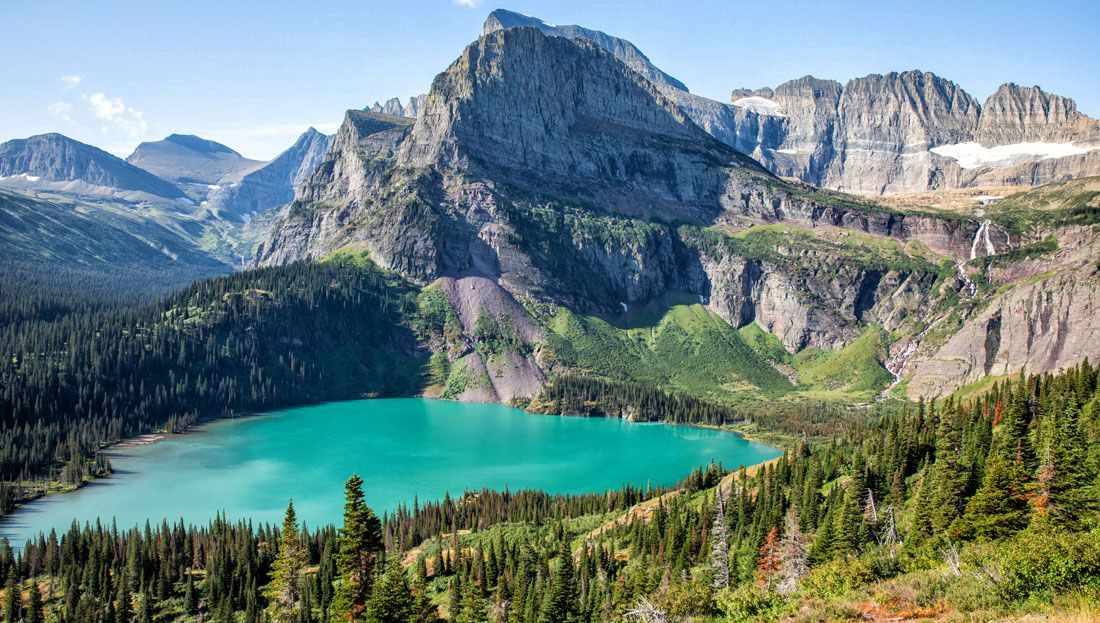 Prepare to be amazed by the breathtaking beauty of Glacier National Park in Montana.Immerse yourself in the rugged beauty of Glacier National Park, known for its awe-inspiring glaciers, turquoise lakes, and towering mountains. With its towering snow-capped peaks, glacial lakes, and lush valleys, this park offers unparalleled scenery.
Hike along the famous Going-to-the-Sun Road, go boating on Lake McDonald, or embark on a wildlife-watching expedition to spot grizzly bears and mountain goats. The pristine beauty of Glacier National Park is a summer paradise for outdoor enthusiasts.
Key West – Florida :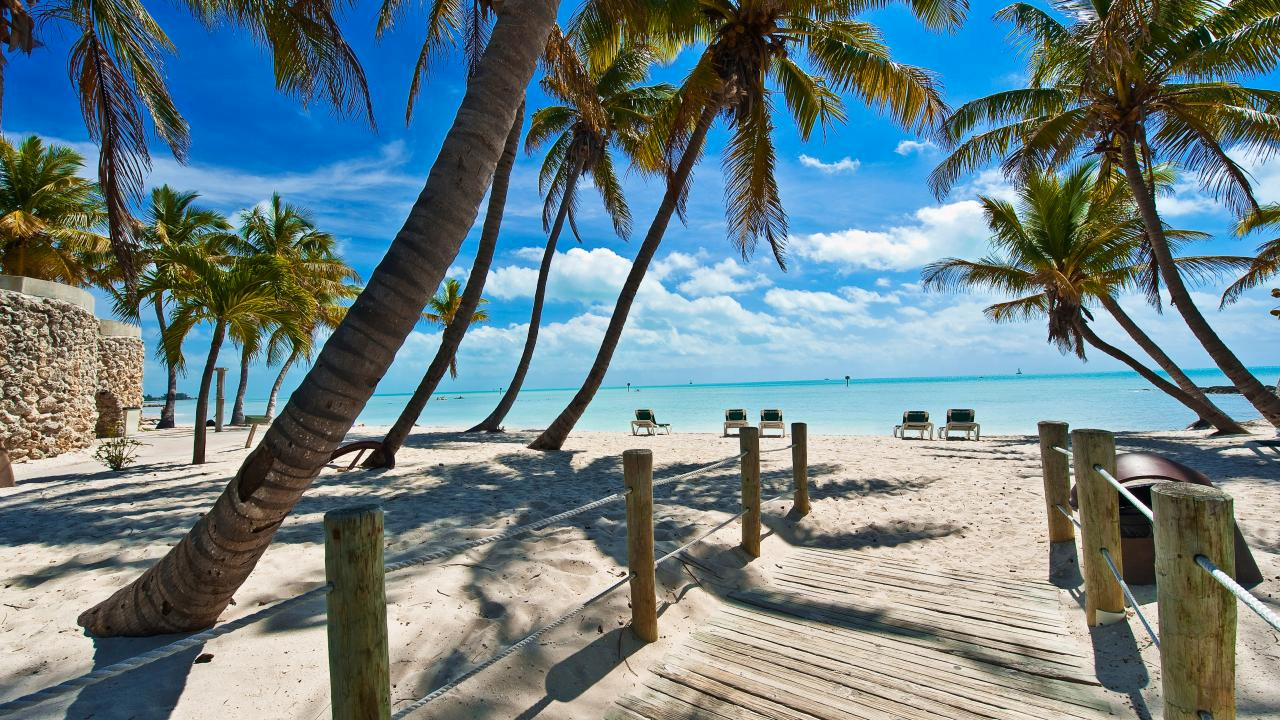 Experience the vibrant and laid-back atmosphere of Key West, the southernmost point of the continental United States. Explore the charming streets lined with colorful Victorian houses, indulge in fresh seafood at local eateries, and enjoy spectacular sunsets at Mallory Square. Take a snorkeling or diving trip to the nearby coral reefs, or simply relax on the beautiful beaches and soak up the tropical ambiance.
Sedona, Arizona :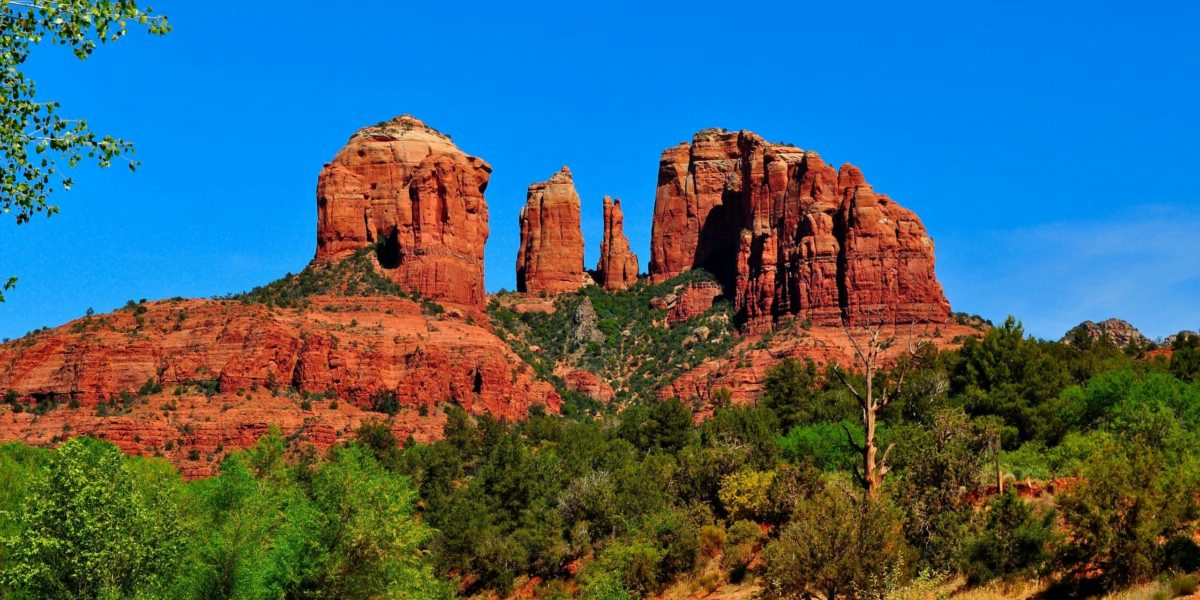 Nestled in the heart of Arizona's desert landscape, Sedona is a true gem with its red rock formations and mystical energy. Explore the breathtaking canyons and hiking trails, indulge in spa treatments and wellness retreats, and witness unforgettable sunsets that paint the sky in vibrant hues. Sedona's unique combination of natural beauty and spiritual serenity makes it a must-visit destination for those seeking rejuvenation and inspiration.
Acadia National Park, Maine :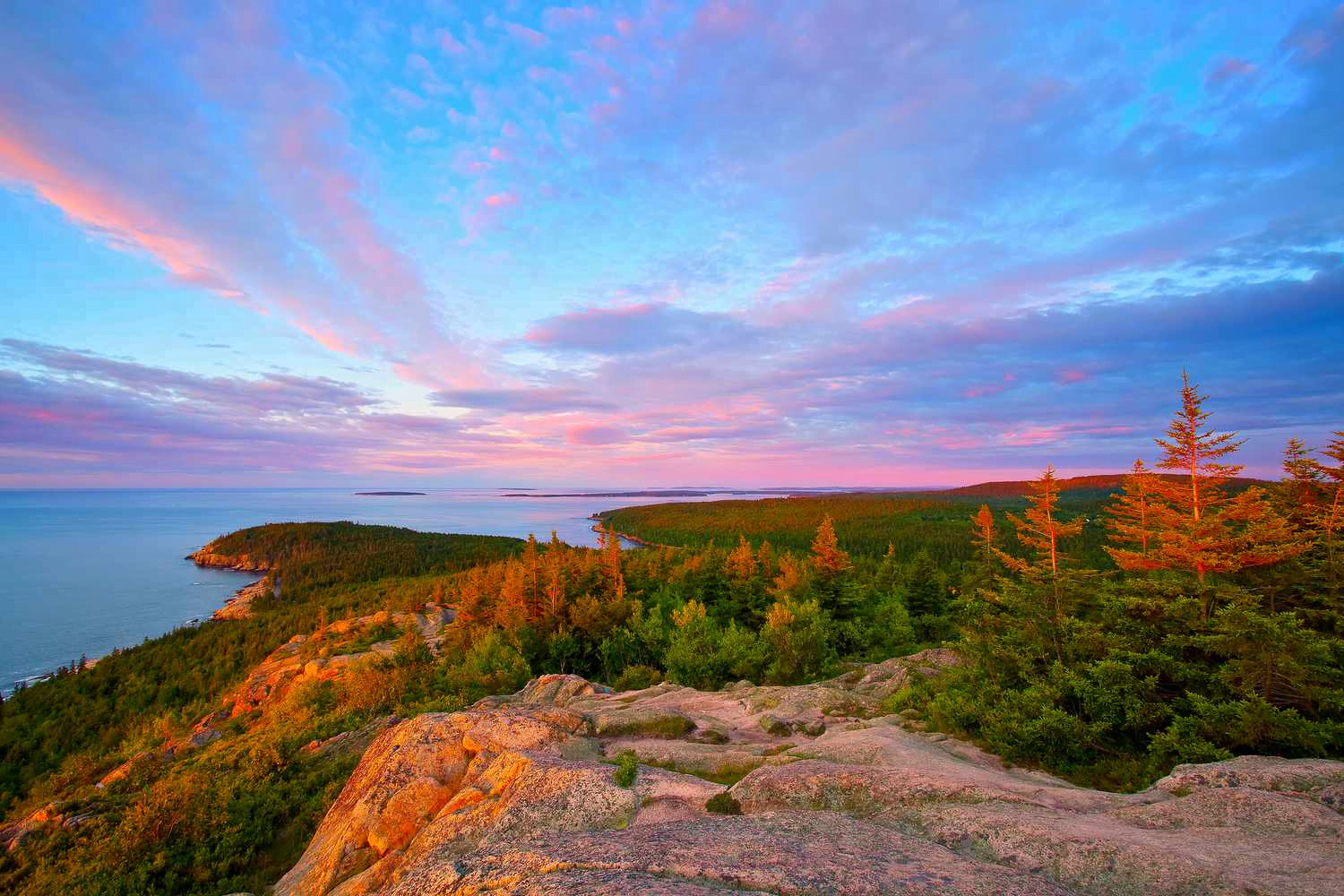 Located along the rugged coast of Maine, Acadia National Park offers a picturesque landscape of rocky shores, dense forests, and granite peaks. Hike along the famous Precipice Trail for stunning views of the Atlantic Ocean, bike through scenic carriage roads, or take a leisurely drive along Park Loop Road to admire the park's natural beauty.
Don't miss the opportunity to catch a sunrise from the summit of Cadillac Mountain, the first place in the United States to see the sun each day.
Olympic National Park, Washington :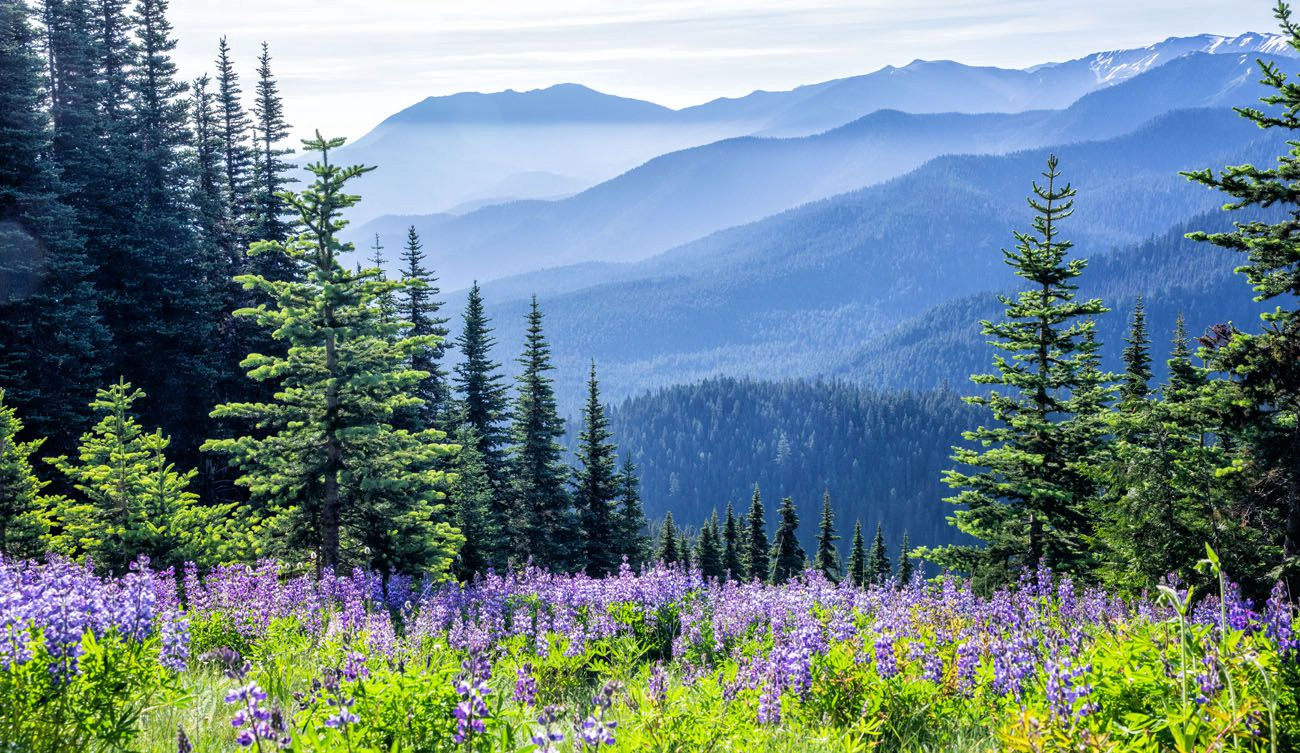 Discover the diverse landscapes of Olympic National Park, located in the Pacific Northwest. This vast park encompasses rugged coastline, lush rainforests, and snow-capped mountains. Hike through the Hoh Rainforest, relax on the stunning Ruby Beach, and take a scenic drive along Hurricane Ridge for breathtaking panoramic views. With its pristine wilderness and abundant wildlife, Olympic National Park is a nature lover's paradise.
Maui, Hawaii :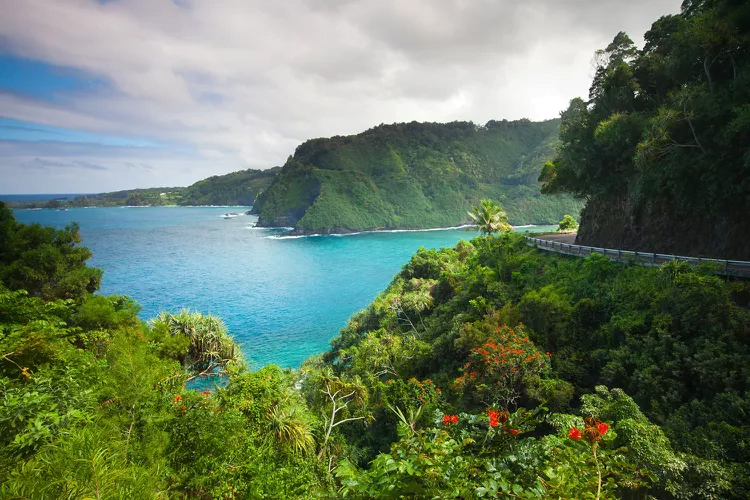 Experience the tropical paradise of Maui, one of the most beautiful islands in Hawaii, where turquoise waters, lush rainforests, and volcanic landscapes create a stunning backdrop.
Relax on the golden beaches, snorkel in the crystal-clear waters of Molokini Crater, and take a scenic drive on the famous Road to Hana, where lush rainforests and cascading waterfalls await. For a thrilling adventure, embark on a sunrise hike to the summit of Haleakala and witness the breathtaking views of the island from above the clouds.
Cape Cod, Massachusetts :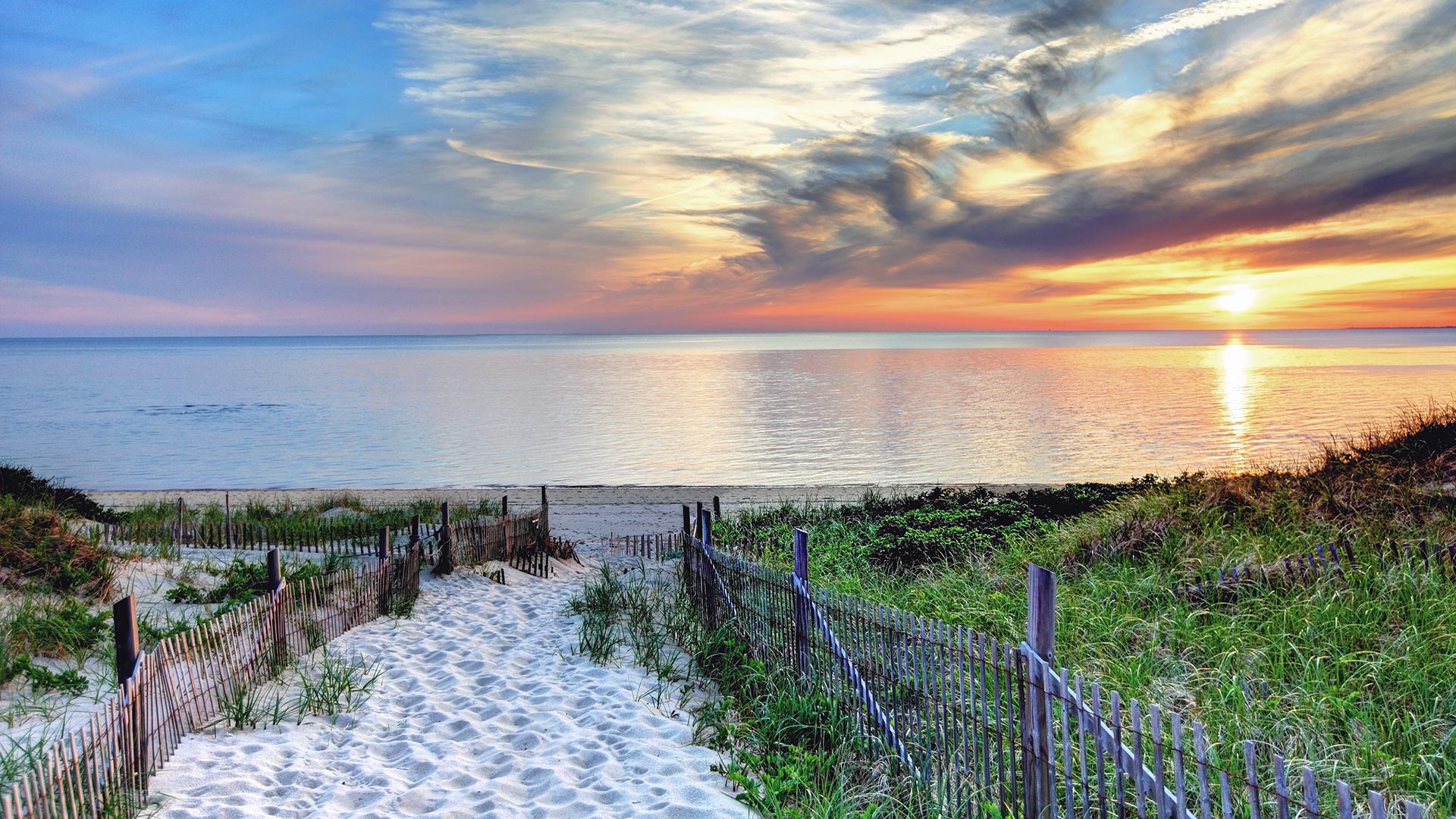 Experience the quintessential charm of Cape Cod, a picturesque peninsula in Massachusetts. With its iconic lighthouses, charming coastal towns, and sandy beaches, Cape Cod is a haven for summer relaxation.
Enjoy leisurely walks along the Cape Cod National Seashore, savor fresh seafood at local restaurants, and take a ferry to the idyllic islands of Martha's Vineyard and Nantucket. Cape Cod offers a perfect blend of natural beauty and coastal charm.
Yellowstone National Park, Wyoming, Montana, Idaho :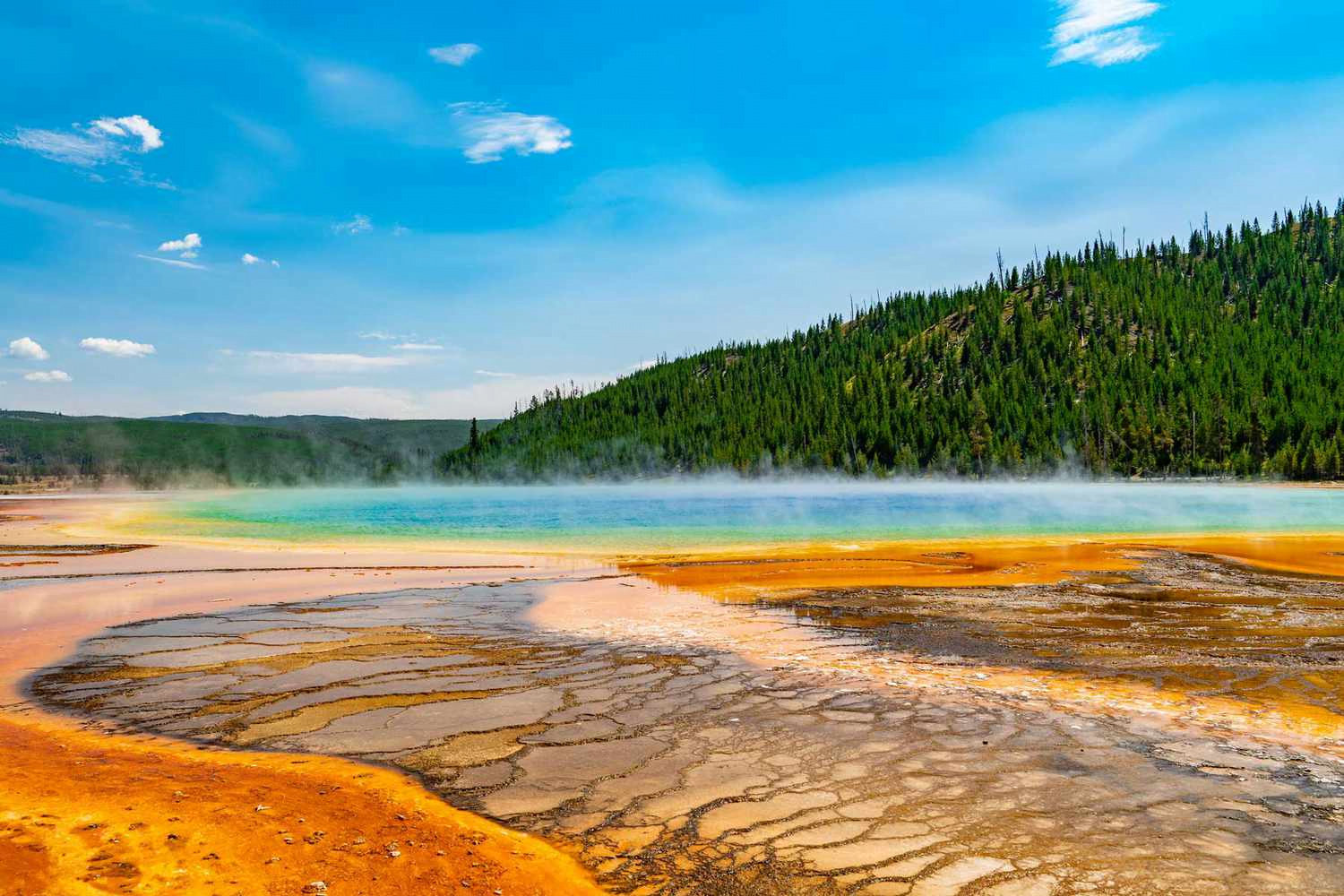 Discover the wonders of America's first national park, Yellowstone. From geothermal features like the famous Old Faithful geyser to the majestic Yellowstone Lake and the mesmerizing Grand Canyon of the Yellowstone, this park is a true natural wonderland. Witness the power and beauty of the park's wildlife, including grizzly bears, wolves, and herds of bison. With its diverse landscapes and unique geology, Yellowstone is a must-visit destination for nature enthusiasts.
Miami, Florida :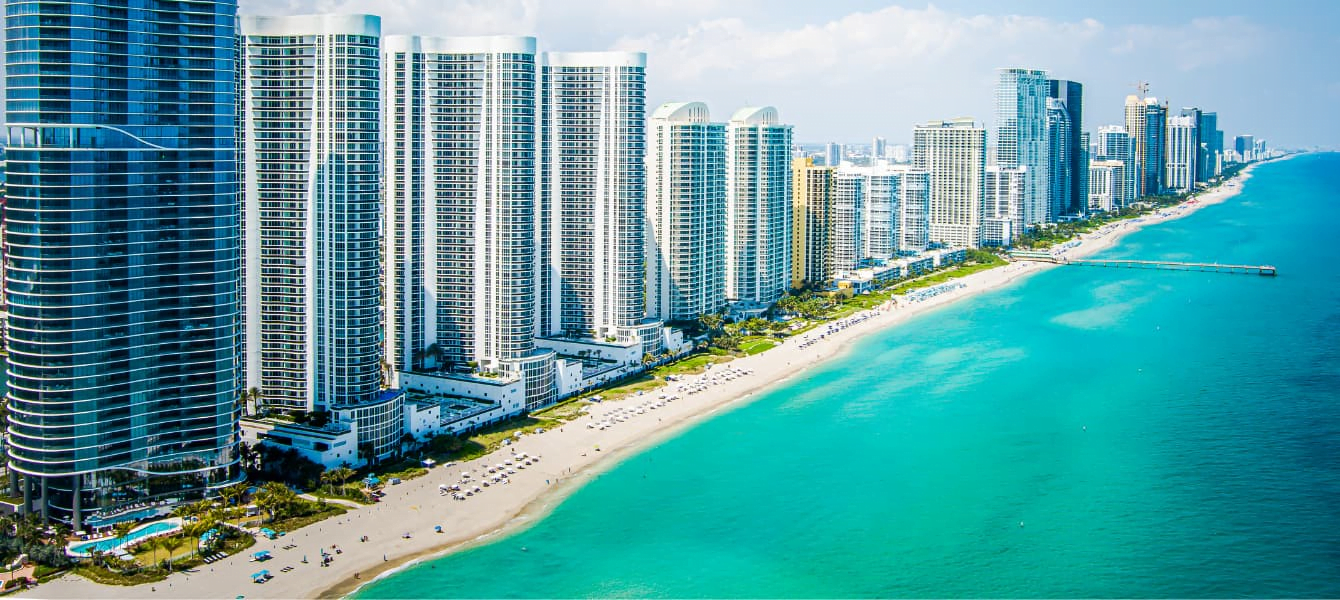 Experience the vibrant energy and glamorous lifestyle of Miami, Florida's iconic city. Soak up the sun on the famous South Beach, stroll along the Art Deco Historic District in Miami Beach, and explore the eclectic neighborhoods of Wynwood and Little Havana. Indulge in world-class dining, shop at upscale boutiques, and dance the night away in the city's lively nightlife scene. Miami offers a perfect blend of beachside relaxation and urban excitement.
Zion National Park, Utah :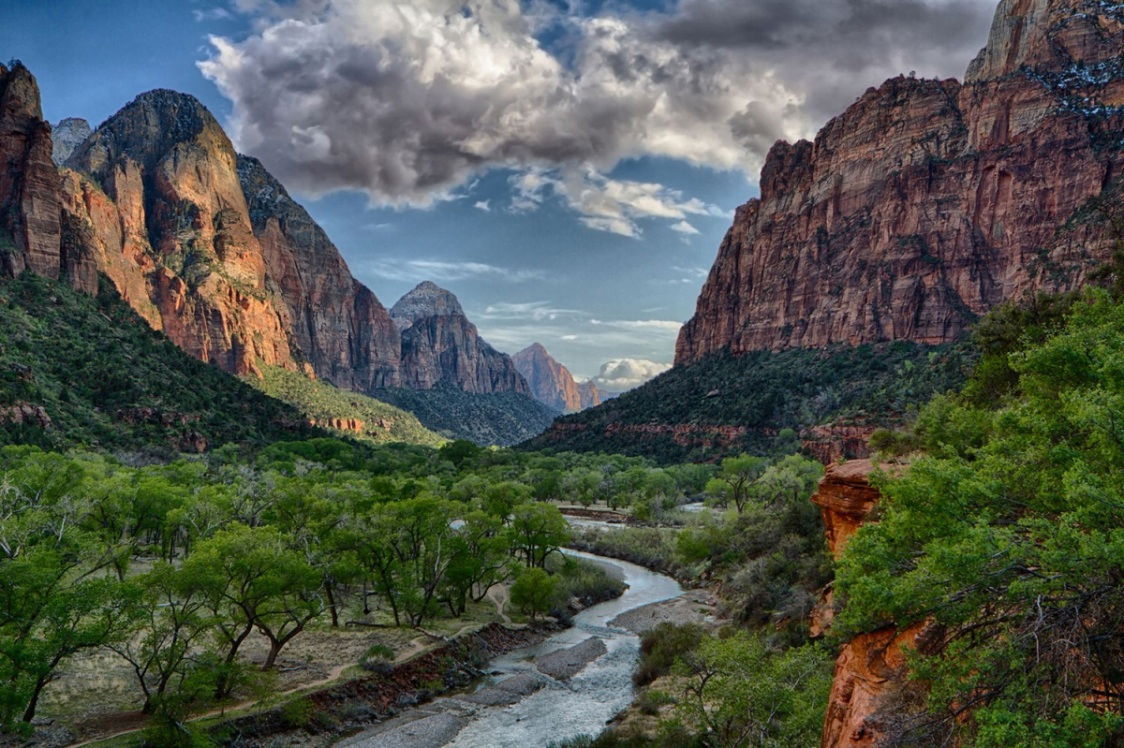 Prepare to be amazed by the majestic beauty of Zion National Park, with its towering sandstone cliffs, narrow slot canyons, and emerald pools. Hike the famous Angels Landing trail for breathtaking panoramic views, venture into the Virgin River Narrows for a unique canyoneering experience, and explore the scenic drive of Zion Canyon. With its stunning red rock formations and diverse hiking opportunities, Zion is a paradise for outdoor adventurers.
The USA is blessed with a plethora of stunning vacation spots that come alive during the summer season. From the majestic landscapes of national parks to the vibrant cities and coastal retreats, there is something for every traveler's taste. Whether you seek outdoor adventures, cultural immersion, or simply a place to relax and unwind, these stunning places to visit in the USA will provide unforgettable experiences
Summer in the USA offers a multitude of stunning destinations that will leave you awe-inspired and craving for more. From the breathtaking landscapes of national parks to the charm of historic cities and the allure of coastal paradises, these vacation spots are not to be missed. Whether you seek outdoor adventures, cultural experiences, or simply a relaxing beach getaway, these stunning places to visit in summer in the USA are sure to provide unforgettable memories. So, pack your bags, embark on a summer adventure, and create lasting moments in these incredible destinations.