The United States is blessed with a diverse coastline that boasts some of the most stunning beaches in the world. From the golden shores of California to the pristine beaches of the East Coast and the tropical paradise of Hawaii, there is a beach destination for every type of beach lover. In this blog post, we will explore a curated list of the best beaches in the USA, showcasing their unique features, natural beauty, and the range of activities they offer. Whether you are seeking relaxation, water sports, or breathtaking scenery, these beaches are sure to leave you captivated.
Here are some of the Best Beaches in the USA :
Waikiki Beach – Honolulu, Hawaii :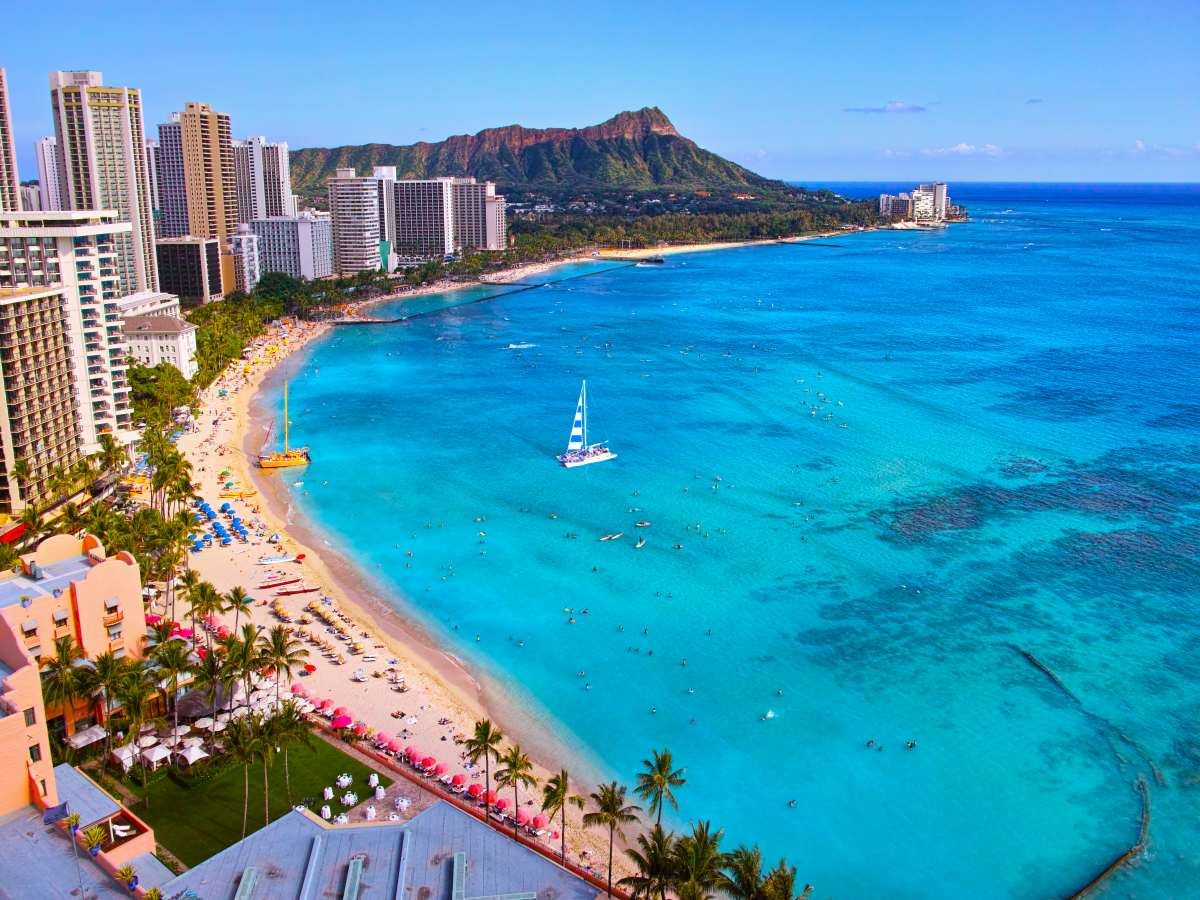 Located on the island of Oahu, Waikiki Beach is a world-renowned destination known for its golden sands, clear turquoise waters, and iconic Diamond Head backdrop. With a vibrant atmosphere, it offers opportunities for swimming, surfing, paddleboarding, and catamaran rides. Explore the lively beachfront area, indulge in delicious Hawaiian cuisine, and witness mesmerizing sunsets that paint the sky in a palette of vibrant colors.
South Beach – Miami, Florida :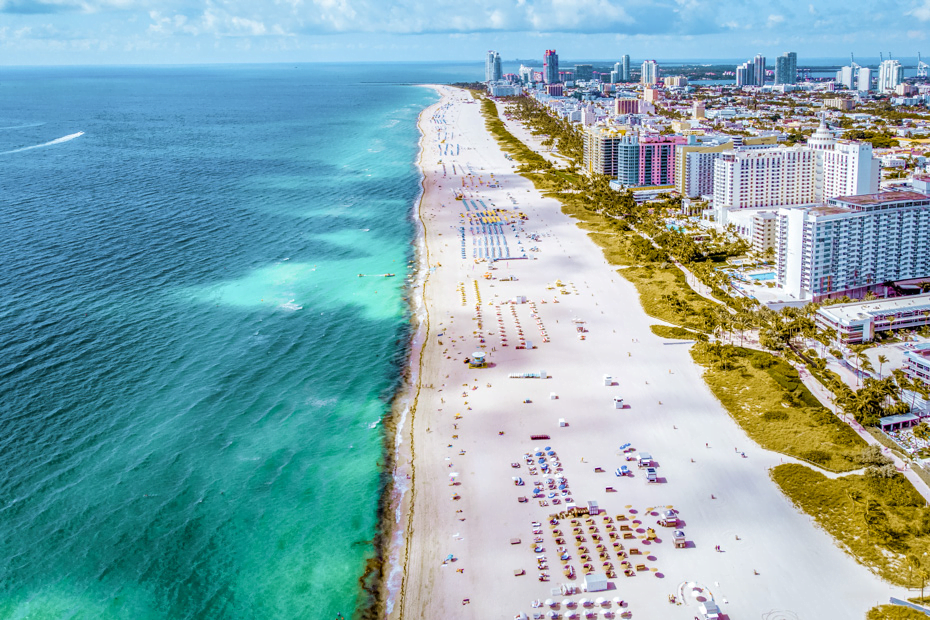 South Beach, situated in the heart of Miami, is a glamorous and lively beach known for its beautiful people, Art Deco architecture, and vibrant nightlife. This beach boasts pristine white sands, crystal-clear waters, and a vibrant promenade lined with trendy restaurants, bars, and boutique shops. Relax on the beach, take a dip in the Atlantic Ocean, or soak up the lively atmosphere at one of the beachfront clubs or cafes.
Cannon Beach – Oregon :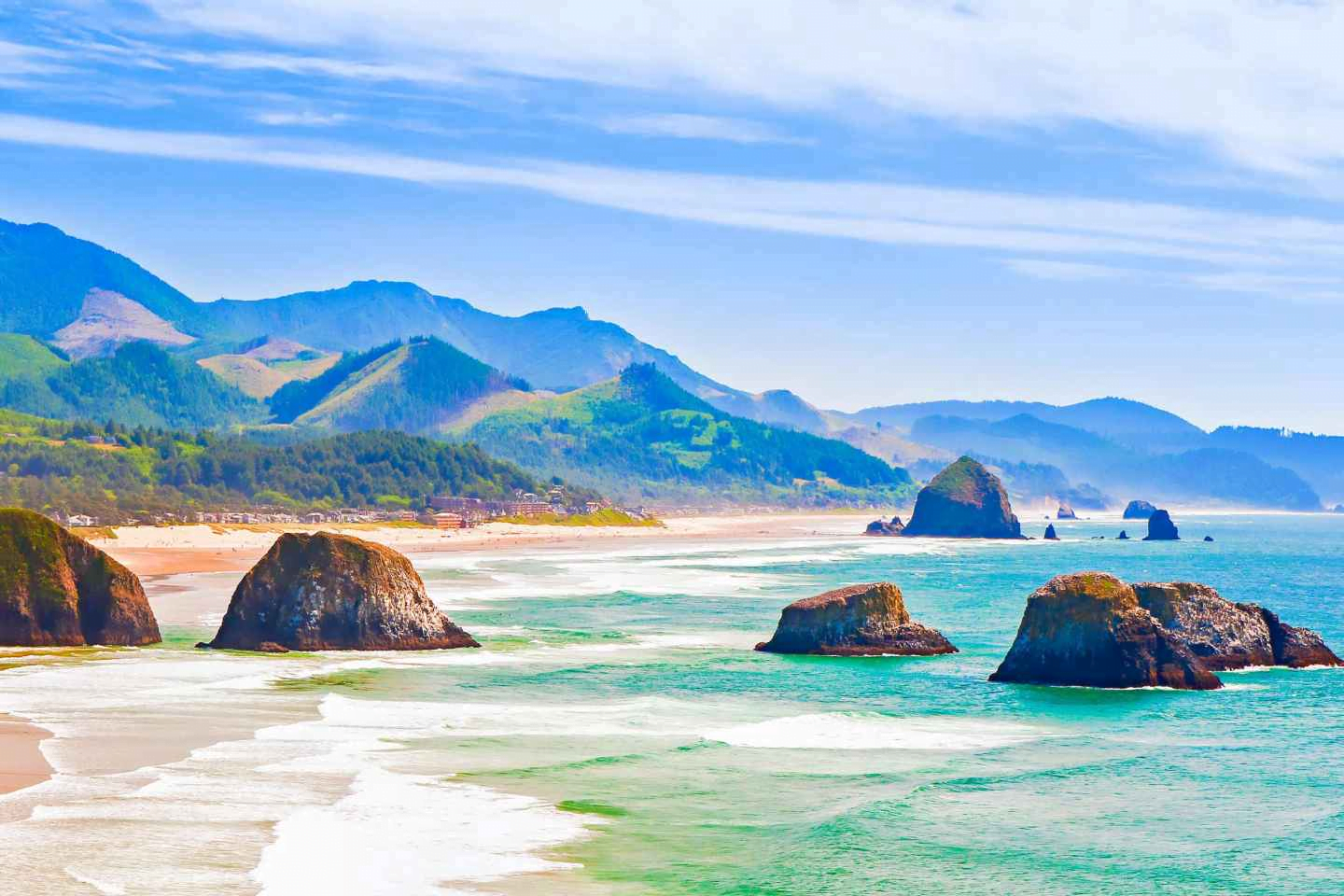 Located on the scenic Oregon coast, Cannon Beach offers a unique and picturesque coastal experience. This beach is famous for its dramatic rock formations, including the iconic Haystack Rock rising from the ocean. Explore tide pools teeming with marine life, walk along the sandy shores, and enjoy breathtaking sunsets. The charming town of Cannon Beach is nearby, offering art galleries, boutiques, and cozy coastal cafes.
Myrtle Beach – South Carolina :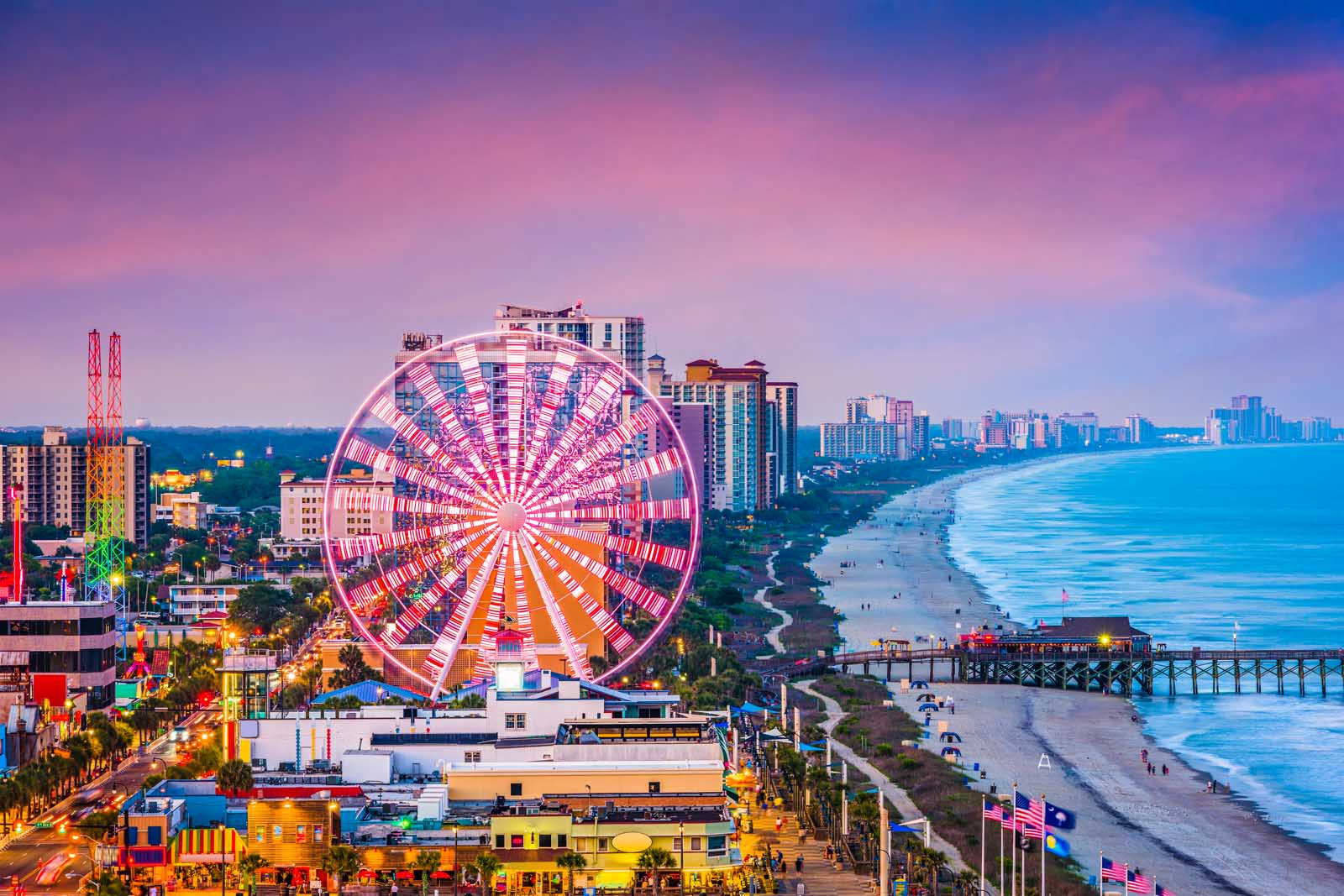 Stretching along the South Carolina coastline, Myrtle Beach is a family-friendly beach destination with something for everyone. Boasting pristine sands, warm waters, and a wide range of activities, it is perfect for beachgoers of all ages. Take a leisurely stroll along the bustling boardwalk, enjoy water sports like kayaking and jet skiing, or visit the amusement parks and water parks for a day of excitement and adventure.
Coronado Beach – San Diego, California :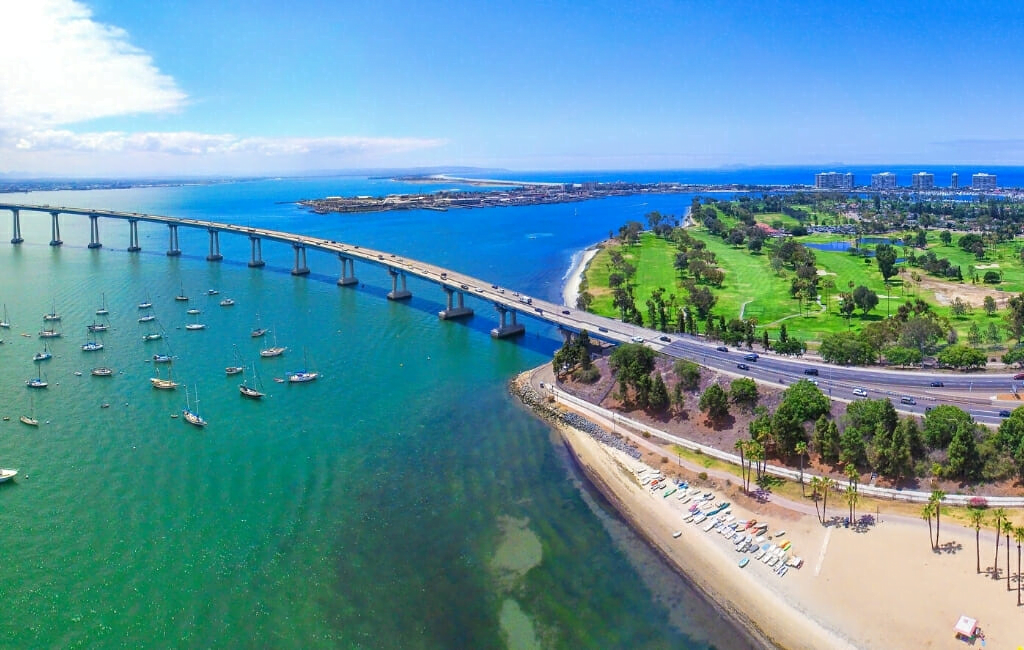 Located just across the bay from downtown San Diego, Coronado Beach is a picturesque stretch of sand that offers a tranquil escape. With its glittering sands, gentle waves, and the iconic Hotel del Coronado as a backdrop, this beach exudes timeless elegance. Enjoy sunbathing, swimming, beach volleyball, or take a leisurely bike ride along the scenic Coronado Island.
Cape Hatteras National Seashore – Outer Banks, North Carolina :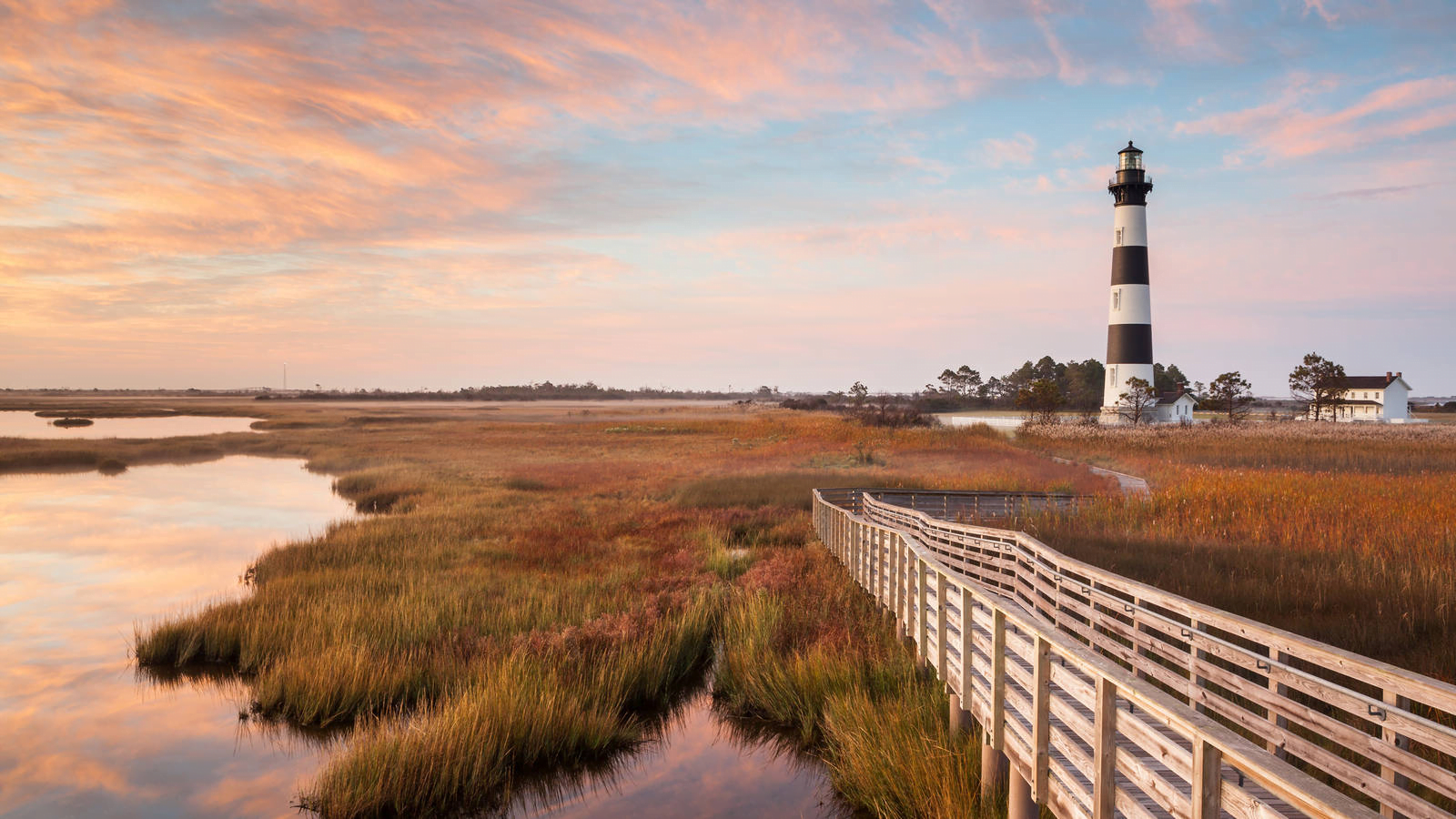 The Cape Hatteras National Seashore is a pristine stretch of coastline along the Outer Banks of North Carolina. This protected area offers miles of untouched beaches, sand dunes, and stunning ocean vistas. It is a haven for outdoor enthusiasts, providing opportunities for fishing, birdwatching, kiteboarding, and exploring historic lighthouses.
Lanikai Beach – Oahu, Hawaii :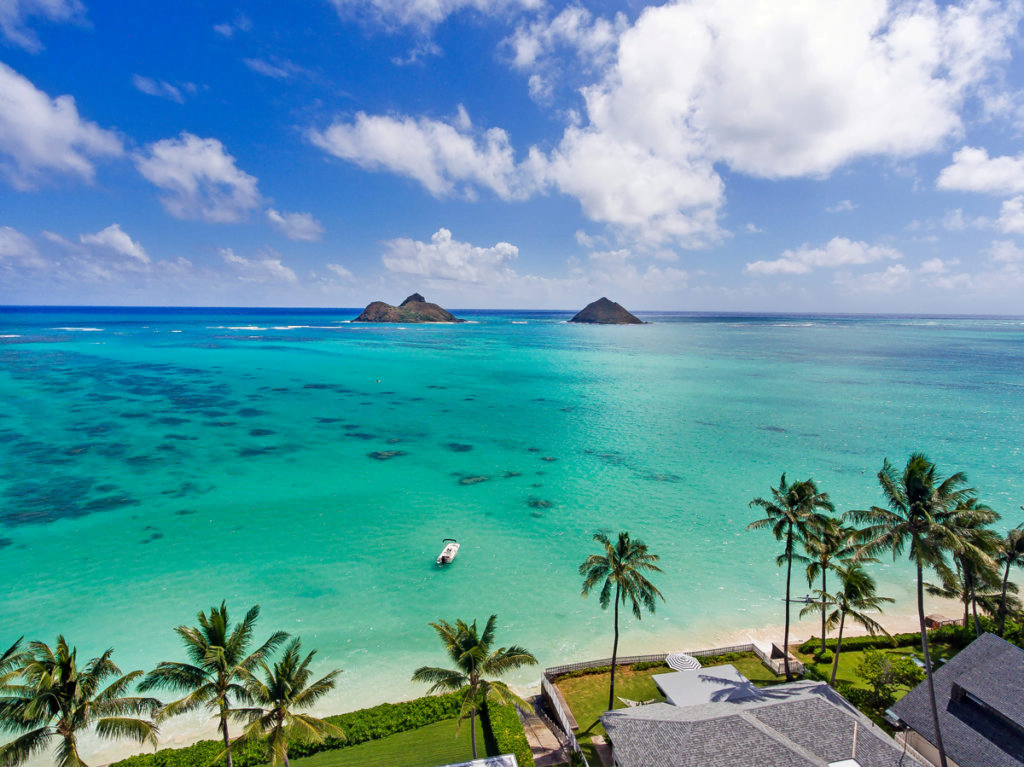 Nestled on the east coast of Oahu, Lanikai Beach is a tropical paradise known for its powdery white sands, turquoise waters, and picturesque offshore islands. This secluded beach offers a peaceful and serene atmosphere, ideal for sunbathing, swimming, and kayaking. The breathtaking views of the Mokulua Islands add to its charm, making Lanikai Beach a true slice of heaven.
Siesta Beach – Siesta Key, Florida :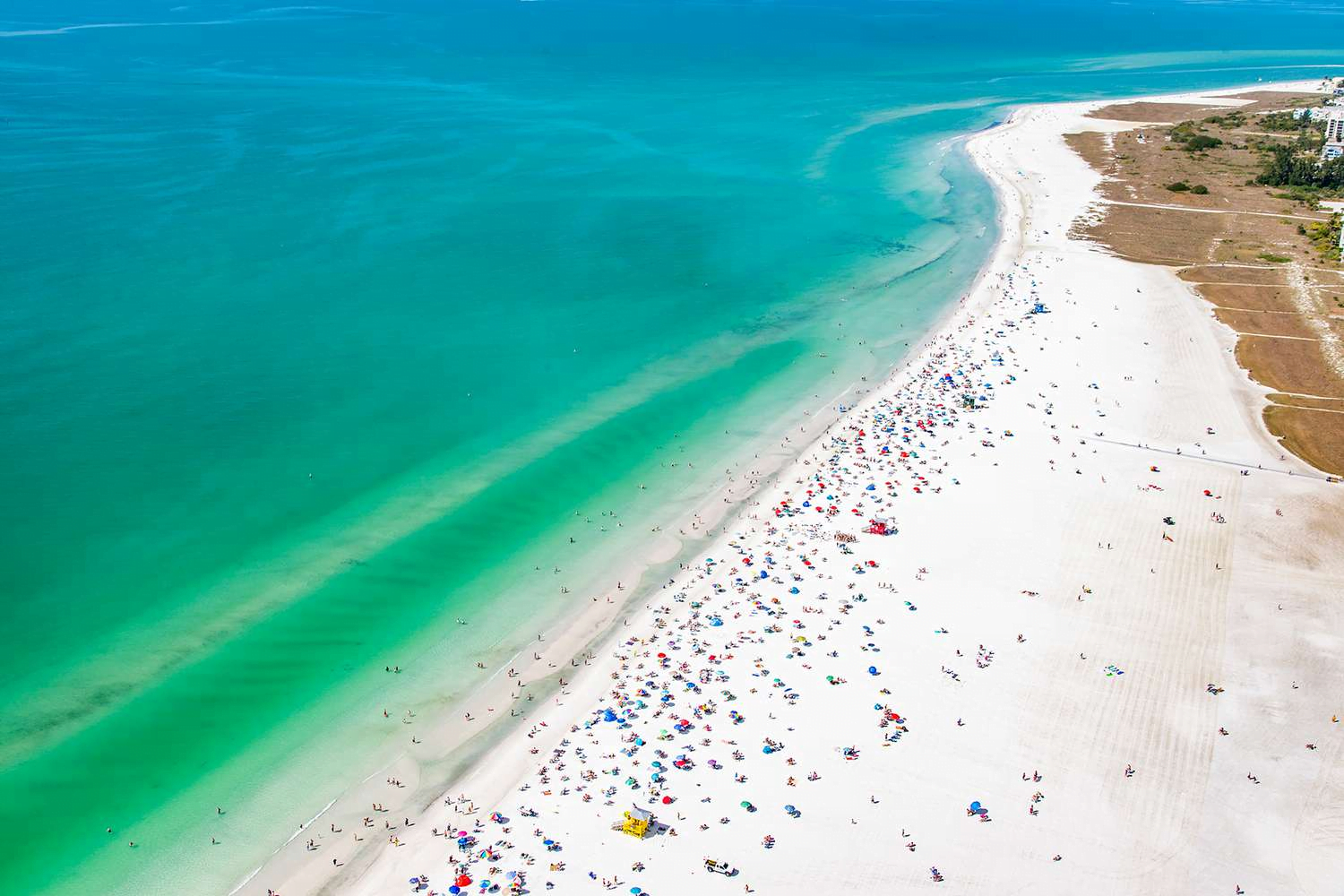 Siesta Beach, located on the barrier island of Siesta Key in Florida, boasts some of the softest and whitest sand in the world. The crystal-clear waters of the Gulf of Mexico invite visitors to swim, snorkel, and enjoy water sports such as paddleboarding and parasailing. With excellent amenities, picnic areas, and a lively beachfront, Siesta Beach offers a family-friendly environment and stunning sunsets.
Cape Cod National Seashore – Massachusetts :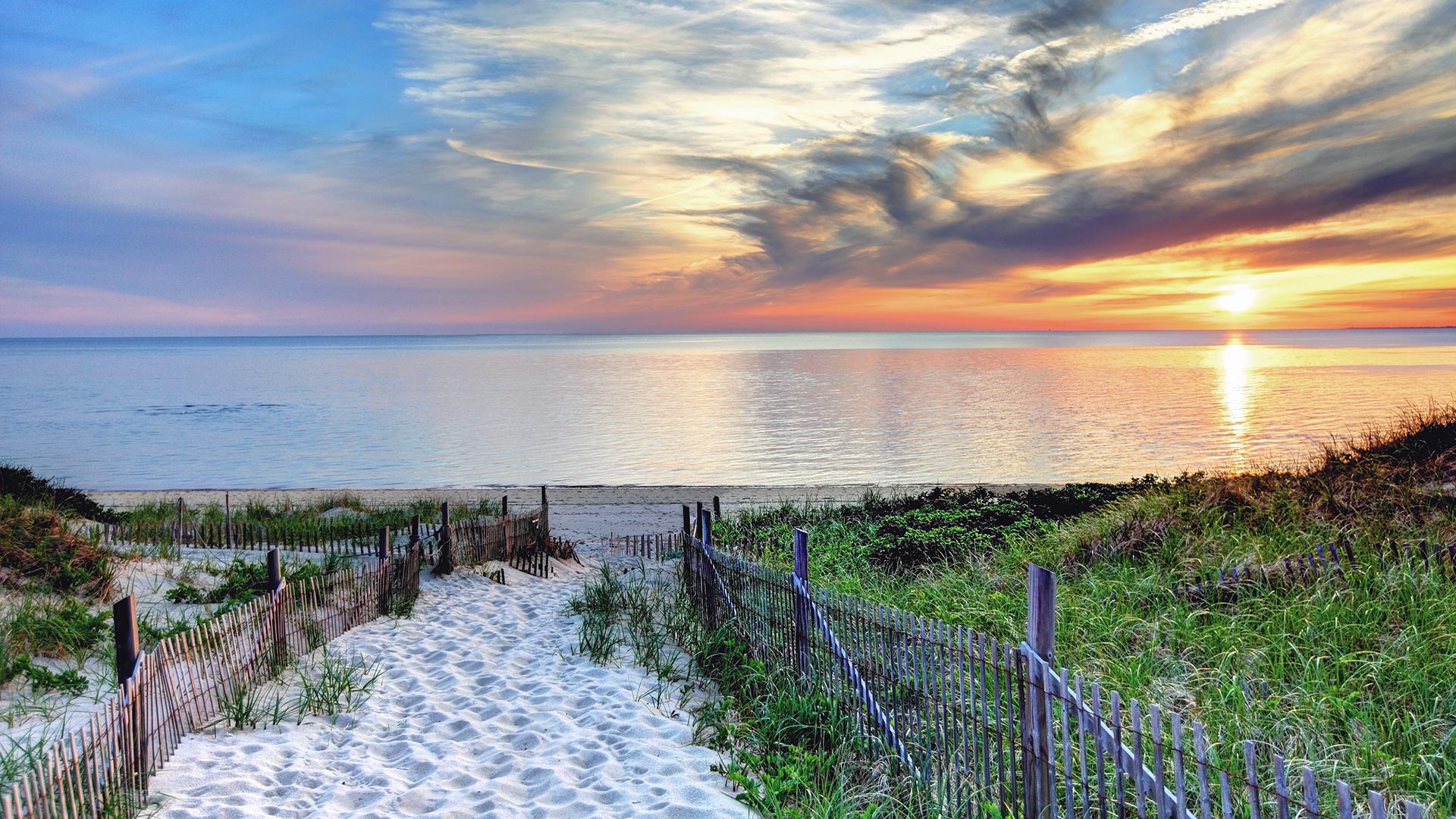 Stretching along the eastern coast of Massachusetts, Cape Cod National Seashore encompasses 40 miles of pristine sandy beaches, dunes, marshlands, and charming coastal towns. Visitors can explore picturesque beaches such as Coast Guard Beach and Nauset Light Beach, take scenic hikes through the dunes, go whale watching, or simply relax and enjoy the coastal scenery.
Ka'anapali Beach – Maui, Hawaii :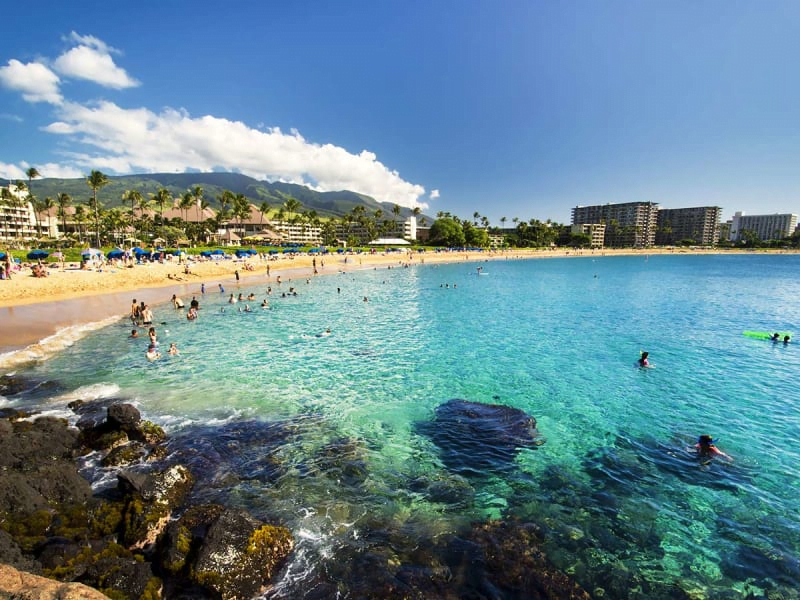 Situated on the western shore of Maui, Ka'anapali Beach is a tropical paradise that embodies the beauty of Hawaii. With its golden sands, swaying palm trees, and crystal-clear waters, it offers a perfect setting for swimming, snorkeling, and sunbathing. The beachfront promenade is lined with luxurious resorts, shopping centers, and dining options, ensuring a delightful beach experience.
Wailea Beach – Maui, Hawaii :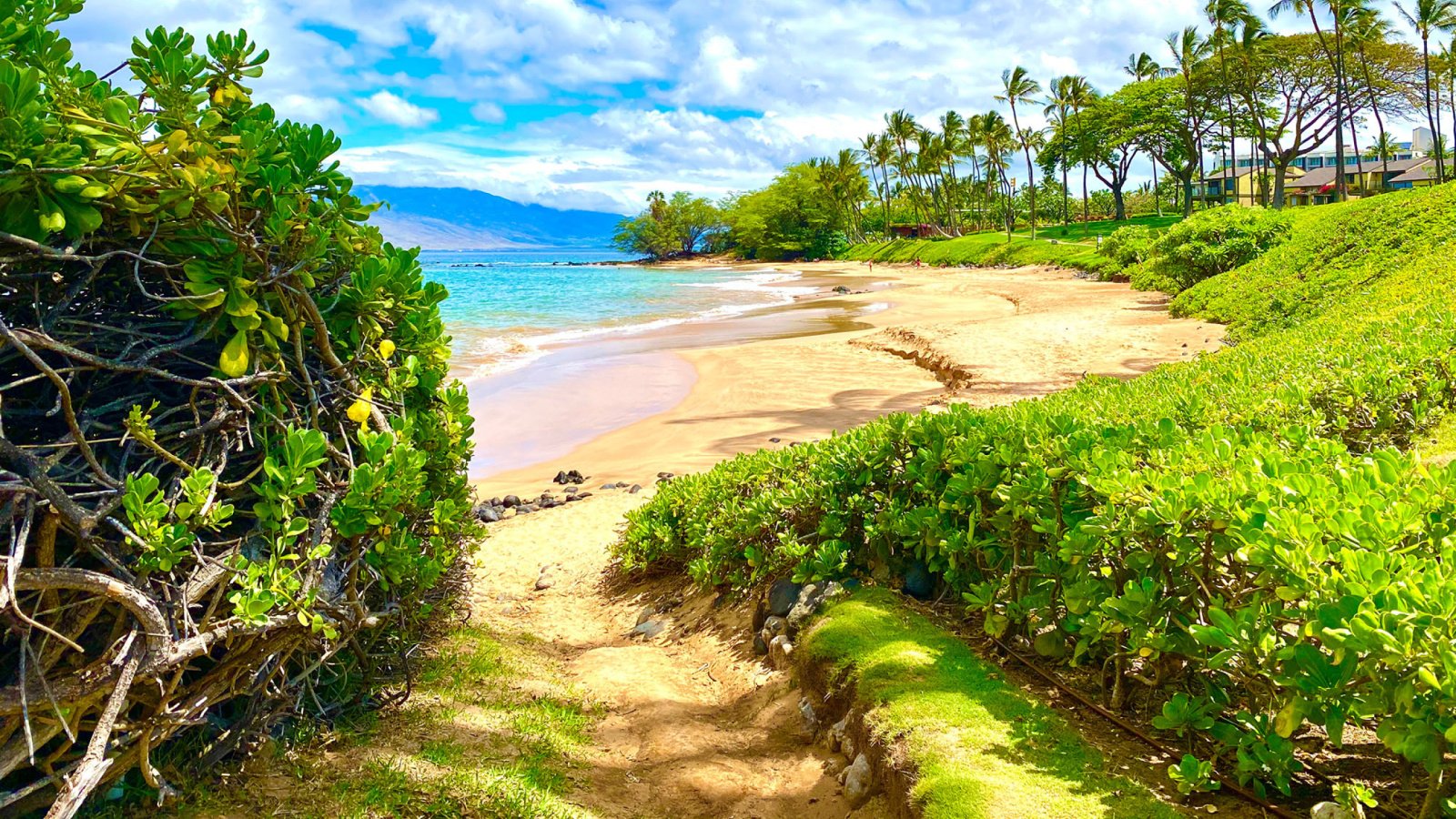 Nestled on the sunny shores of Maui, Wailea Beach boasts powdery white sands, crystal-clear turquoise waters, and breathtaking views of the Pacific Ocean. With its calm and gentle waves, it's an ideal spot for swimming, snorkeling, and paddleboarding. The beach is surrounded by luxury resorts, providing a perfect blend of relaxation and indulgence.
Cape May Beach – New Jersey :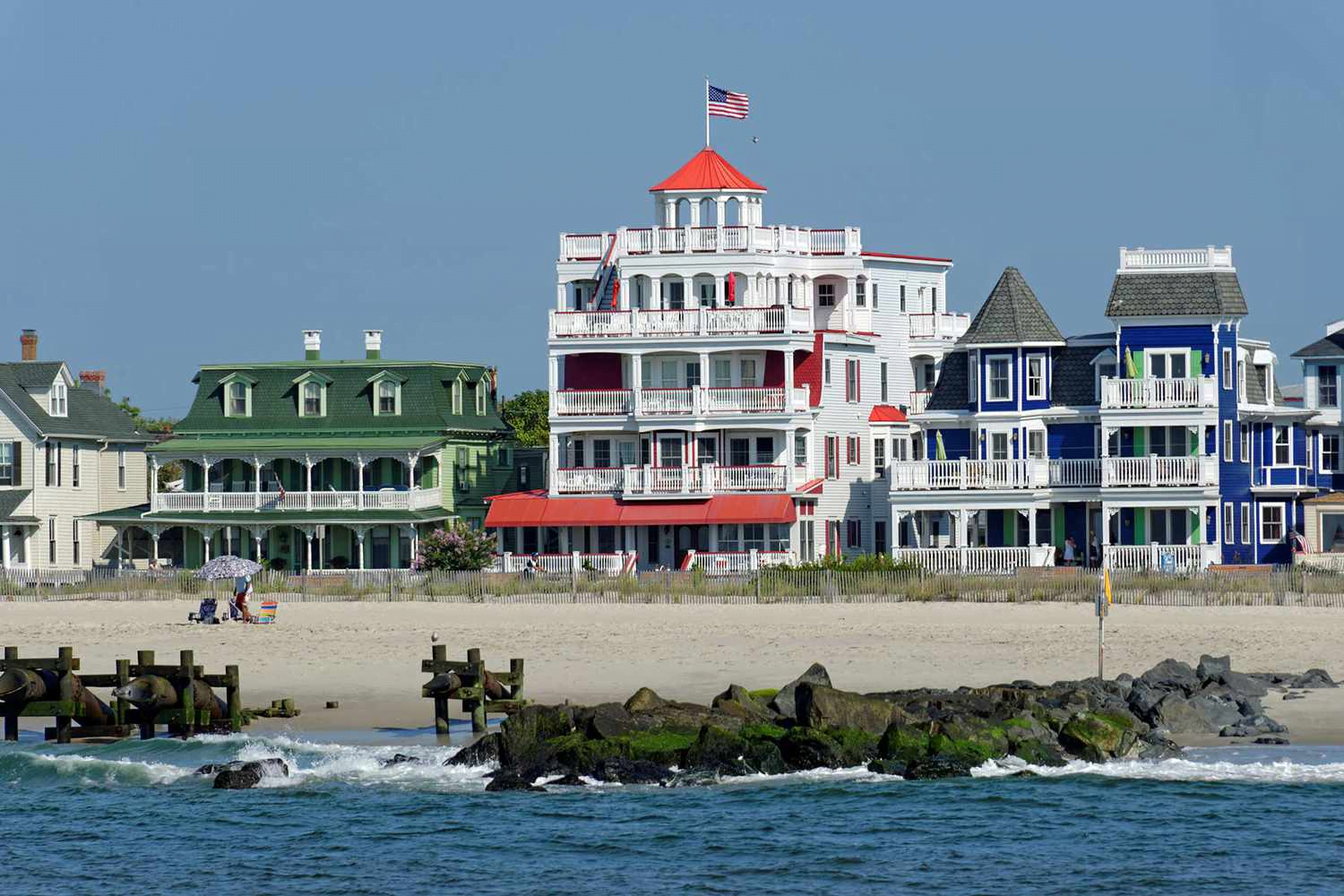 Located on the southern tip of New Jersey, Cape May Beach offers a charming coastal getaway with its pristine sands, gentle waves, and picturesque lighthouse. Stroll along the historic promenade, explore the Victorian architecture, and indulge in fresh seafood at waterfront restaurants. Cape May Beach is a family-friendly destination with a relaxed atmosphere.
La Jolla Cove – San Diego, California :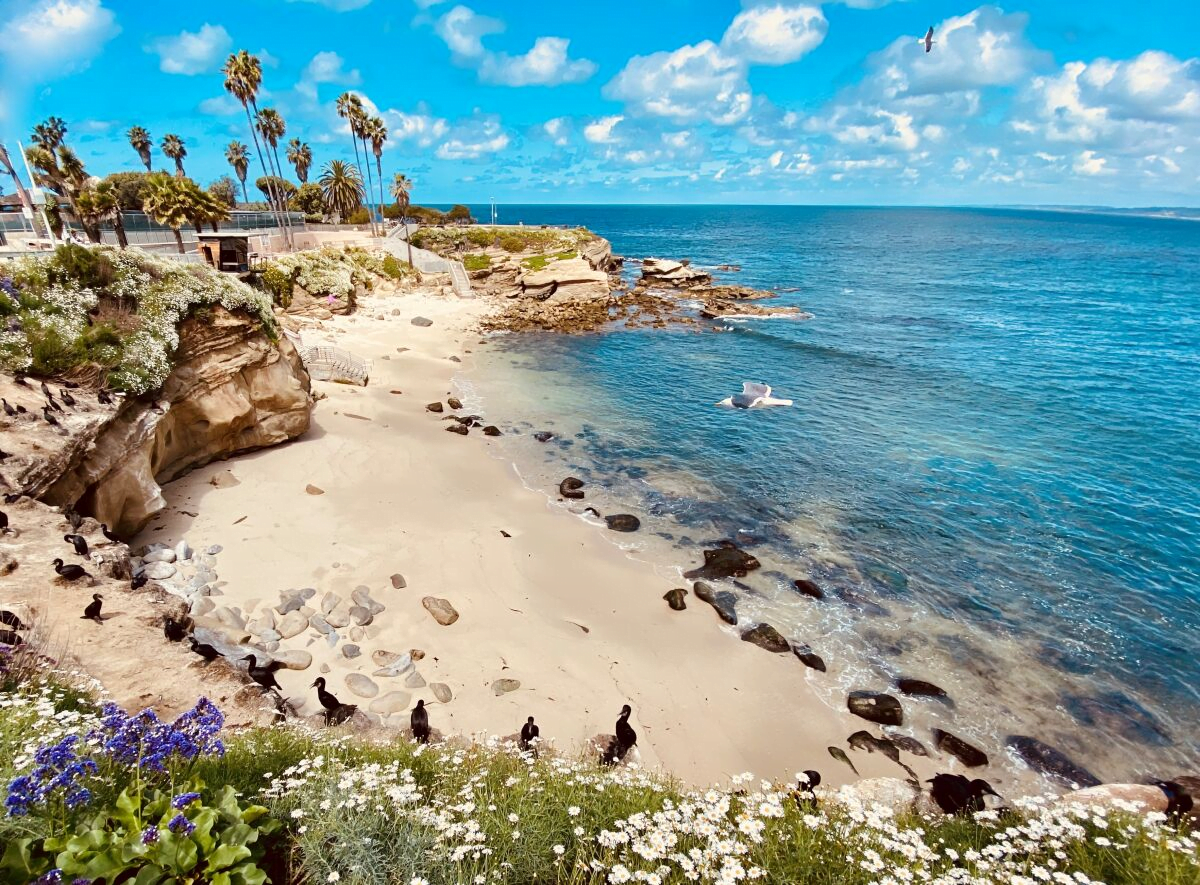 La Jolla Cove, situated just north of downtown San Diego, is a hidden gem renowned for its natural beauty and abundant marine life. This small, protected beach offers clear waters ideal for snorkeling, diving, and kayaking. Marvel at the colorful underwater world and be on the lookout for seals and sea lions sunbathing on the rocks.
Outer Banks Beaches – North Carolina :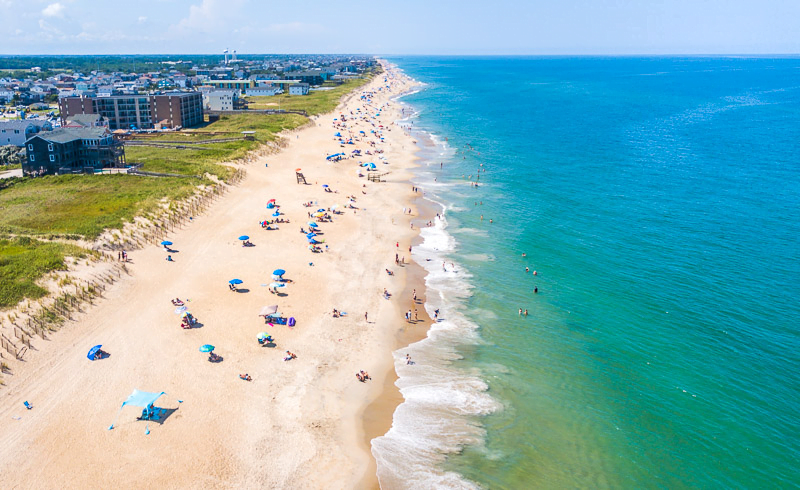 The Outer Banks in North Carolina is a 200-mile stretch of pristine coastline offering a variety of beach experiences. From the towering dunes of Cape Hatteras National Seashore to the wild horses of Corolla Beach, this destination is rich in natural wonders and outdoor activities. Enjoy swimming, fishing, surfing, and even shipwreck diving in these unspoiled coastal landscapes.
Clearwater Beach – Florida :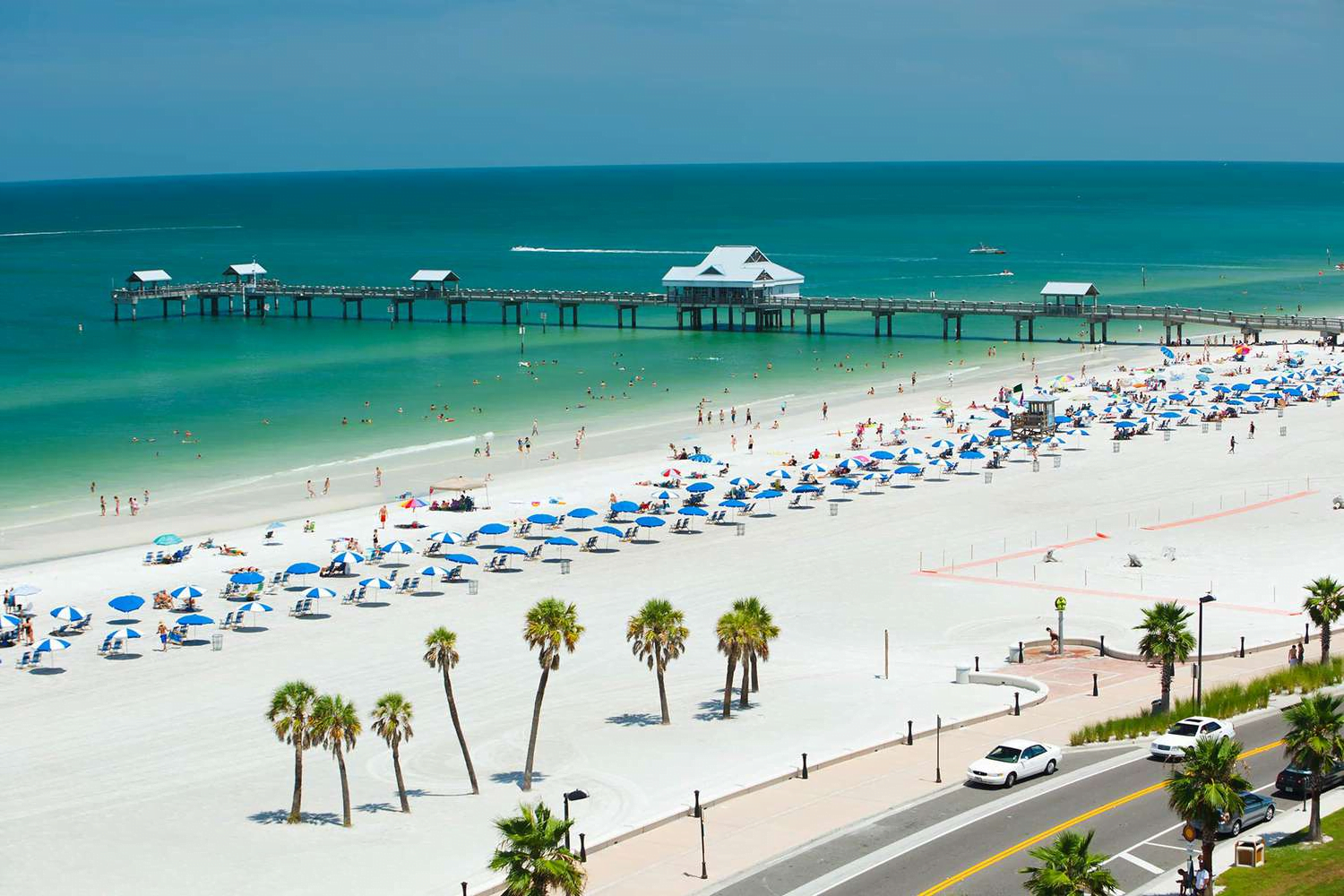 Clearwater Beach, located on Florida's Gulf Coast, is renowned for its sugary white sands, warm Gulf waters, and stunning sunsets. This vibrant beach offers a lively atmosphere with beachside entertainment, water sports rentals, and a bustling pier. Families can enjoy the nearby Clearwater Marine Aquarium, home to Winter the Dolphin.
Pfeiffer Beach – Big Sur, California: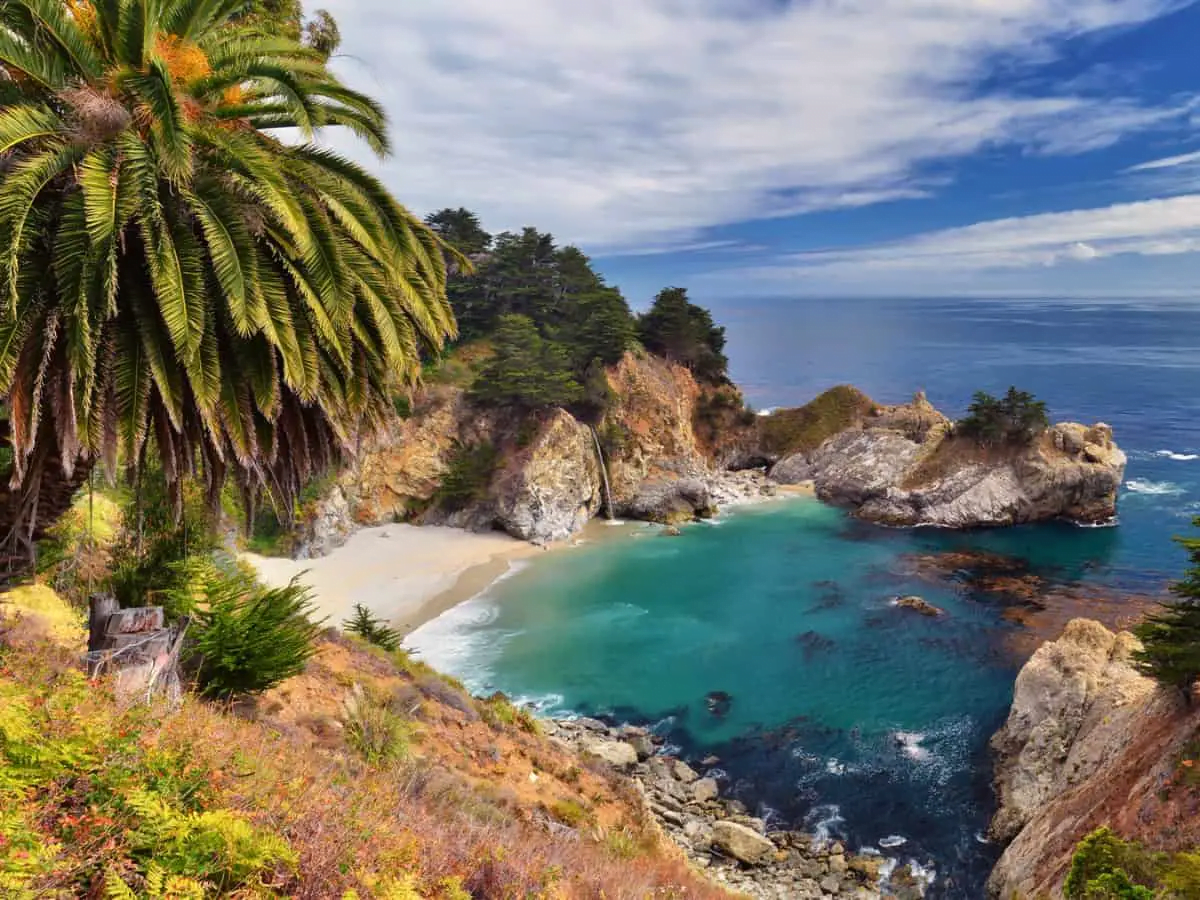 Tucked away along the rugged coastline of Big Sur, Pfeiffer Beach is a hidden gem known for its dramatic cliffs, rock formations, and purple sands. Explore tide pools, witness the famous Keyhole Arch, and bask in the tranquility of this secluded paradise. Pfeiffer Beach is a favorite among photographers and nature enthusiasts.
The USA is home to a plethora of breathtaking beaches, each with its own unique charm and allure. Whether you seek the tropical paradise of Hawaii, the vibrant atmosphere of Miami, or the serene beauty of the Oregon coast, these best beaches in the USA offer a range of experiences for every beach lover. So grab your sunscreen, pack your beach essentials, and embark on an unforgettable beach adventure in one of these stunning coastal destinations.