A visit to Mexico is a popular choice for many reasons. It is a country of great ruins, culture, food, and especially beaches. Mexico has over 10,000km of coastline surrounded by four waters. Most of the coast faces the Pacific Ocean and it stretches along the entire west side. These desert-like, rocky, sandy beaches, which alternate further south with lush green, tropical beaches are a delight. To the east, the Gulf of Mexico and the Caribbean Sea await with true postcard beaches. They range from small bays with sandy beaches to well developed beaches with infrastructure, to untouched natural beaches.
Here are the 10 best Beaches In Mexico :
10- Puerto Vallarta Beach: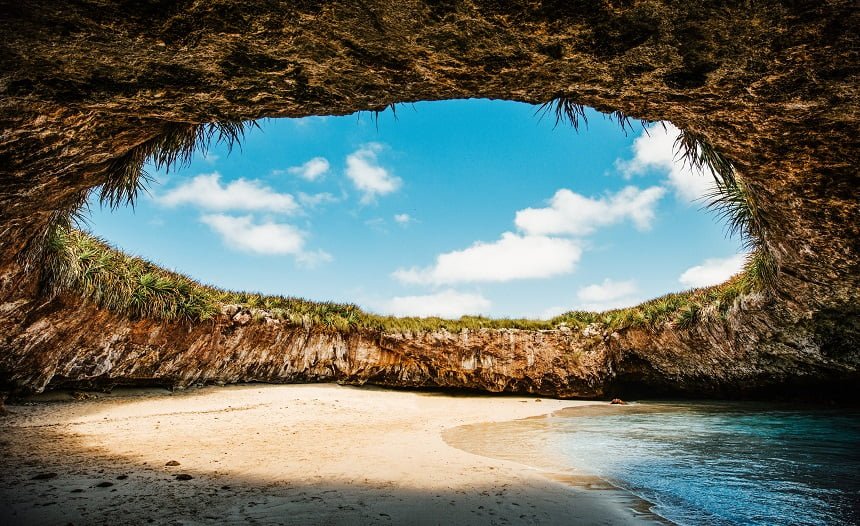 This Pacific oceanside resort town is nestled along a string of sandy beaches that can please almost any visitor. Protected coves make great snorkelling destinations while there are also opportunities for whale watching and deep-sea fishing.
9- Playa de Akumal :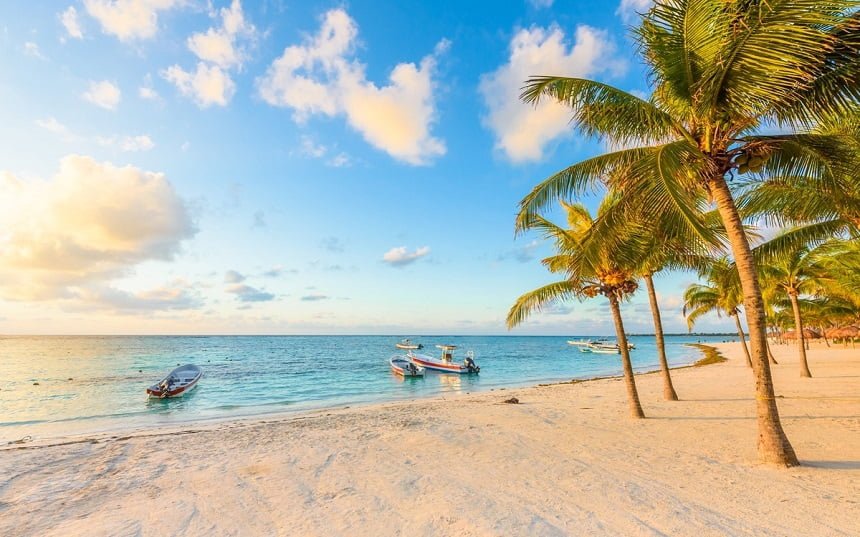 This fabulous snorkelling region near Playa Del Carmen has a reef that stretches from 20-300 feet offshore, offering views for all different levels of swimmers. Turtles, tropical fish and more are common sights here, and the water is safe and calm enough for children to enjoy. For those who aren't into snorkelling, the sand is white and the water has no waves, so it is lovely for swimming and relaxing too.
8- Playa Carrizalillo :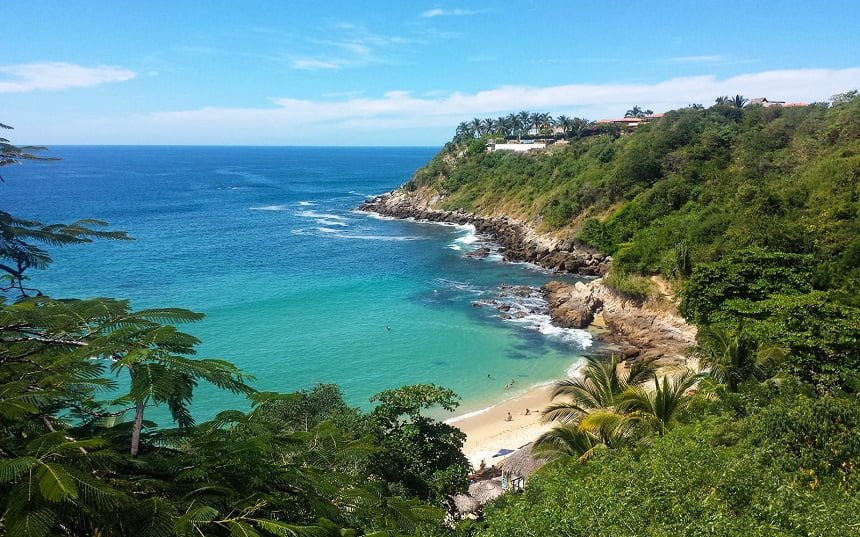 This bay is without doubt one of the most beautiful. Its Caribbean flair, with great water and soft sand attracts tourists of all kinds. Nevertheless, it is rarely overcrowded and it is always easy to find a place on the sand. There is usually activity in the water because the bay has perfect conditions for surfing and swimming. Whether you enjoy water sports or sunbathing, a perfect, relaxed day is guaranteed on this beach.
7- Bahia Balandra :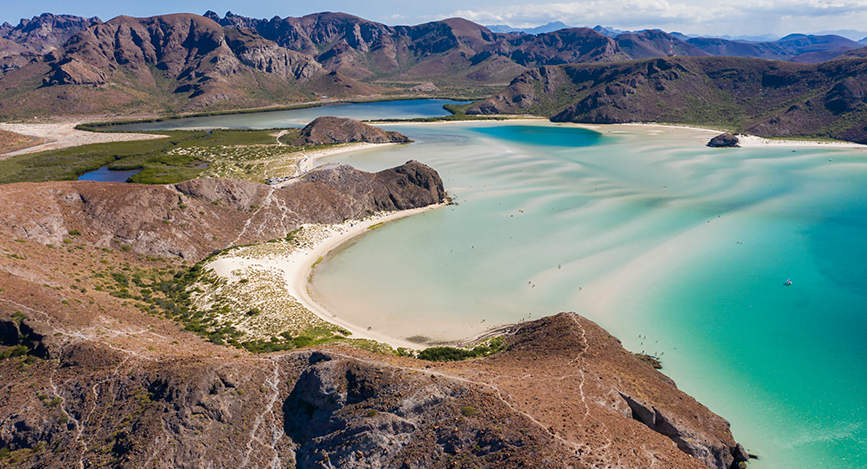 This is the premier family beach in the Baja region of La Paz. Perhaps best known for the rock formation called Diamond rock. Bahia Balandra is a mix of sand and beautiful wind and water-worn rock formations. It is sheltered in almost every direction for safe swimming, and the location is shallow enough that the water warms early here. Because amenities are not beachside, it is often not as busy as other local beaches.
6- Playa La Boquilla, Puerto Ángel, Oaxaca: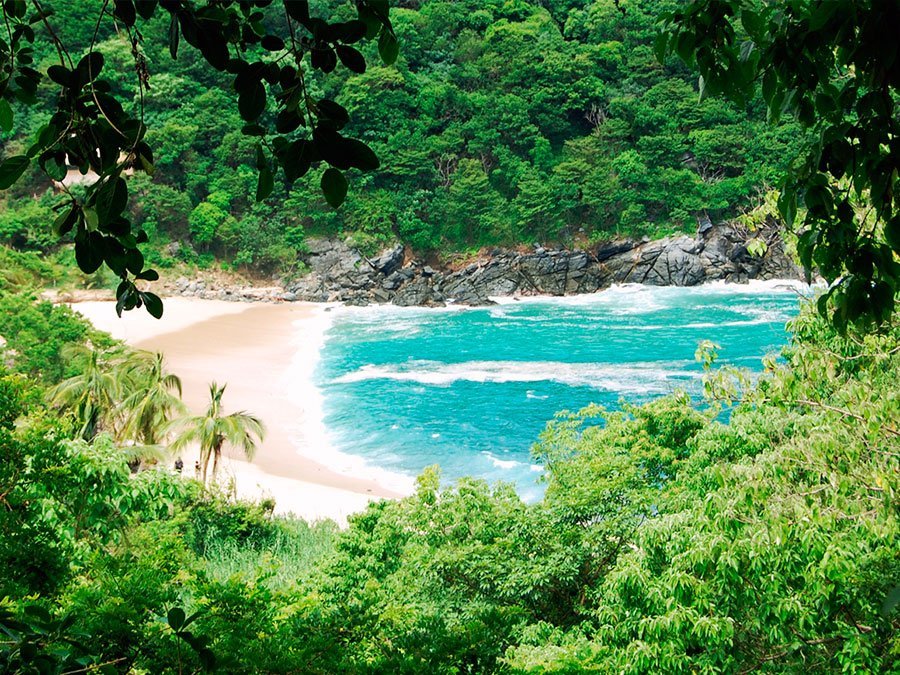 Puerto Angel sites on a picturesque horseshoe-shaped bay, book ended by craggy rocks and surrounded by wooded hills. The waters here are calm and bright blue. The best beach of the area is found at Playa La Boquilla, about three miles east of the bay, where there are shallow waters excellent for snorkelling and swimming.
5- Ziggy Beach :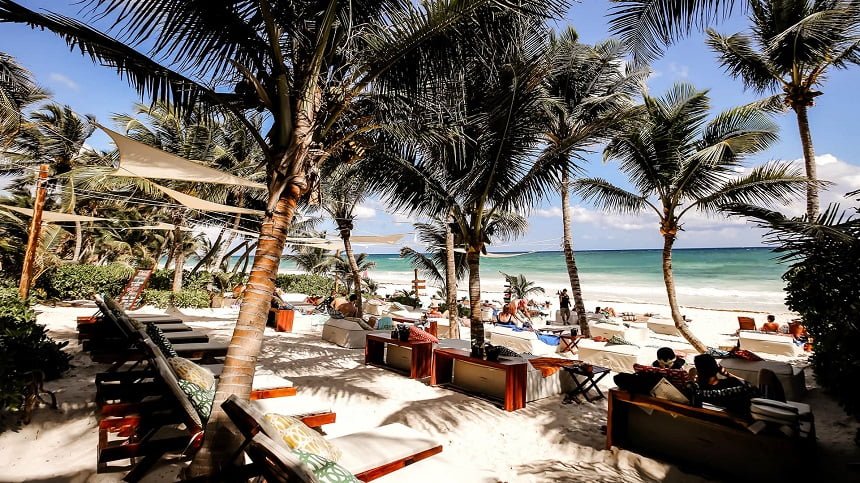 Ziggy Beach is situated in Riviera Maya and is one of the most popular beaches in the area. Featuring an fantastic variety of marine life, thanks to the amazing coral reef system, Ziggy Beach is a great place for snorkelling and diving. With beautiful sands and palm trees to give shade, this beach really deserves to be in the top 10.
4- Cancun :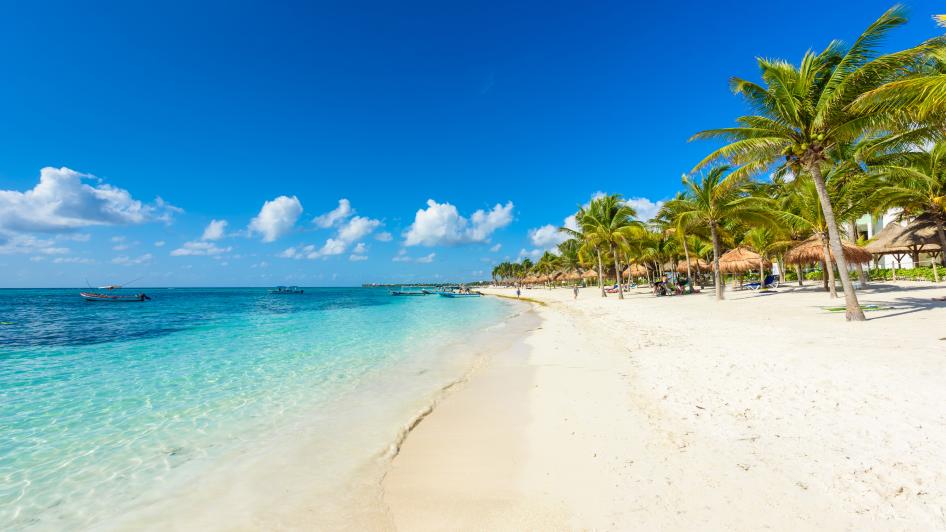 The beaches of Cancún are some of the most popular in Mexico, recognised for their vast sands and clear blue waters. Because this beach town is so well liked by tourists, visitors can find plenty of restaurants and shops when it's time to retreat from the sun. It has gorgeous, picturesque beaches and warm, turquoise waters. This strip along the coast of the Gulf of Mexico is full of many different resorts and with turtles, whale watching, snorkelling and much more to do here, it makes Cancun a fantastic beach to visit.
3- Playa del Carmen: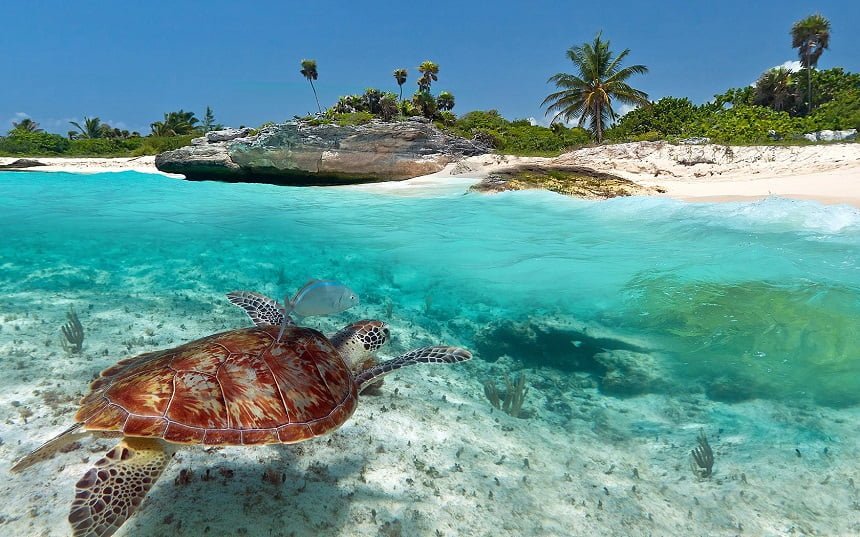 The beach here is lovely for those who like to relax, the sand is clean and the water calm. Playa del Carmen can feel like the sleepy fishing village it once was. With easy boat access to Cozumel and the Mesoamerican Barrier Reef, this makes it a favourite location to be able to venture to other ports, while still enjoying the best of the Mexican water, sand and hospitality.
2- Tulum :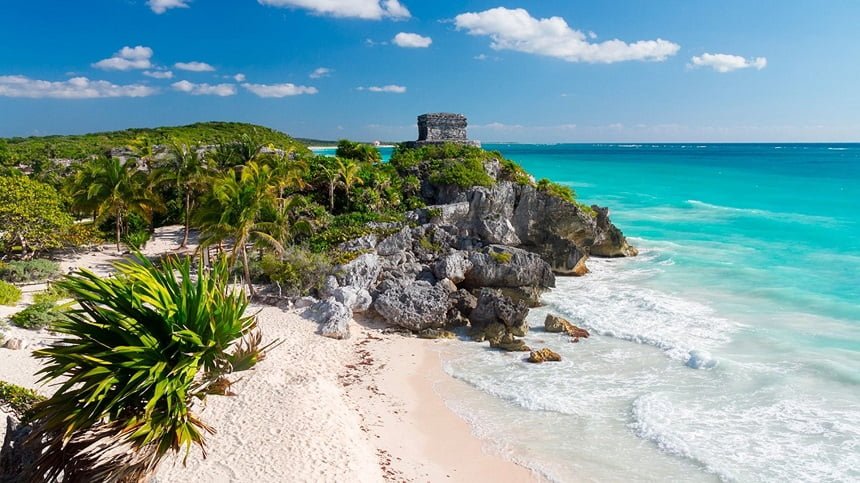 About an hour south of Cancun, Tulum has emerged as one of Mexico's favourite beach destinations. Situated at the southern end of the Riviera Maya, the beach at Tulum has the pristine white sand, palm trees and turquoise water that creates the quintessential beach location that everyone dreams of. Add to that some of the best and most creative food in restaurants nearby and you have an obvious choice.
1- Zipolite :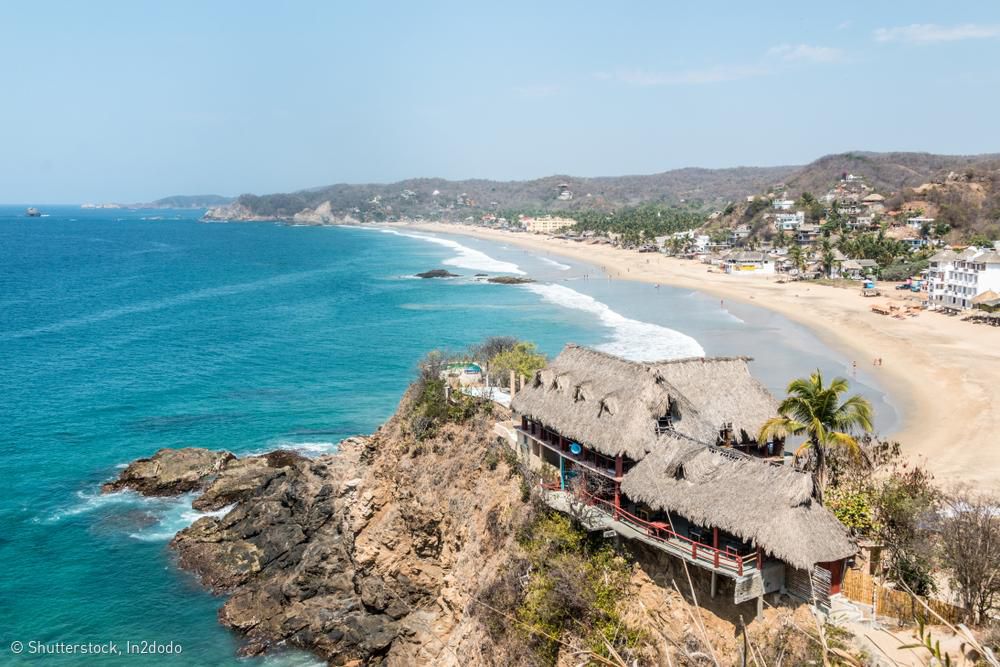 A remnant from the hippie days, this beach was known as a free love center from the 60's to the 80's, and a huge counterculture destination. Today, it attracts an international class of sun lovers, shirtless yoga gurus and surfers. While there are still plenty of budget lodgings, a number of midrange hotels and classier restaurants have appeared at the west end of the village. The rocky headlands against red-tiled round architecture is an impressive sight, and the pounding surf is great for more vigorous water activities.
So that sums up our 10 best Beaches In Mexico, we hope you enjoyed