Texas has huge variety of beaches and the state boasts over 400 miles of picturesque coastline that is ideal for those perfect summer days. Combining warm Gulf Coast waters, with plenty of excellent beach destinations, visitors can swim, sail, kayak, fish or hop on a boat for a fun-filled holiday. Both a haven for nature lovers and a hot spot for outdoor adventurers, explore some of the best beaches in Texas.
Here are the 10 best beaches in Texas, US :
10- Port Aransas Beach: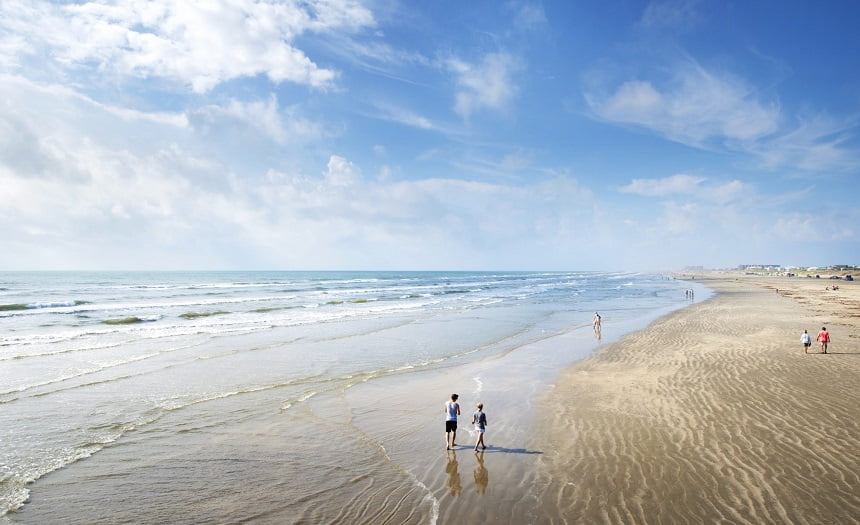 Devoid of the hustle and bustle of the city, Port Aransas offers visitors a tranquil beach area where you can soak in the sunshine and let go of your worries. Less crowded than its more popular counterparts, Port Aransas boasts long stretches of quiet beaches where you can find peace and quiet. With 6 miles of beach, the area is perfect for families visiting with kids, as it has plenty of space to enjoy the sounds of the tide rolling in and where you can relax in the warm waters of the Gulf of Mexico. Although Corpus Christi is nearby, Port Aranas is one of the best choices for relaxing beach day.
9- Rockport Beach: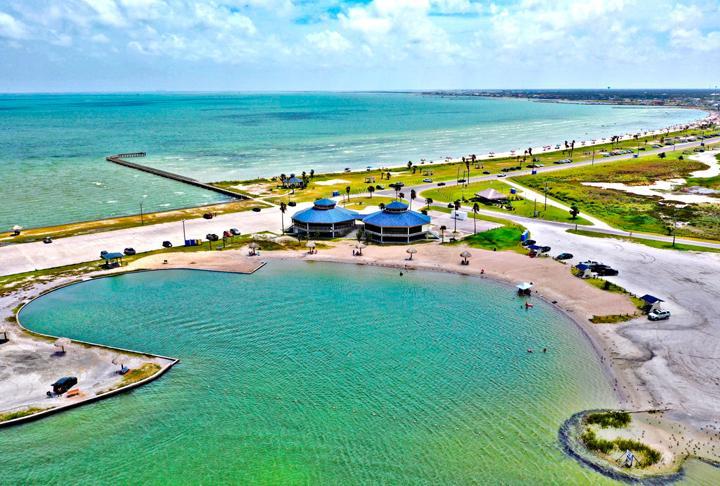 Rockport Beach is Texas's first Blue Wave Beach, certified by the Clean Beaches Coalition. The magnificent long crescent of fine sand and calm shallows has 65 quaint picnic areas with shade, grills, and picnic tables. There are also volleyball courts, several kids' playgrounds with swings, and a beautiful ¾-mile-long walking path along the Little Bay shores. The beach is a designated bird sanctuary and fishing is permitted everywhere except at the saltwater pool and at the boat dock. If you are looking for the cleanest beach in Texas, this is the place!
8- Magnolia Beach: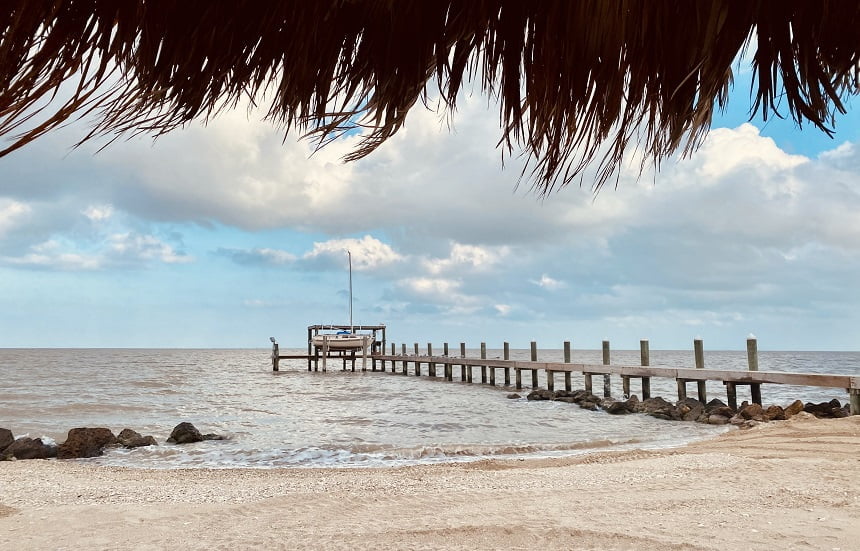 the family friendly, Magnolia Beach is a small town on the coast of Lavaca Bay, south-east of Alamo Beach. It is an 8-mile-long stretch of fine sand, which is quiet and peaceful and perfect for family day under the sun. There are several covered picnic shelters with benches and grills, a children's playground, and a volleyball court. Some parts of the beach are accessible by car, which is useful if doing a spot of fishing. The whole area is great for shelling, bird watching, and crabbing. A lovely beach, perfect for a family visit.
7- Malaquite Beach: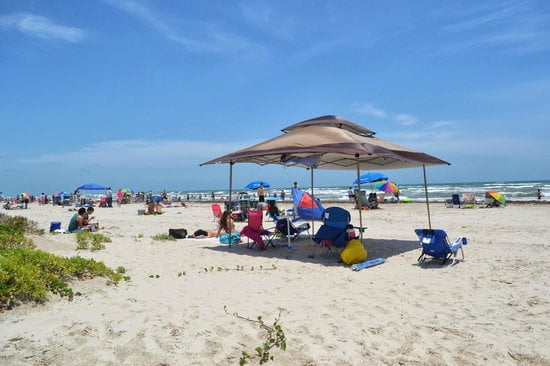 Malaquite Beach is quite the place. Brown pelicans are a common sight at this beach that is located about 25 miles south-east of the city of Corpus Christi. It's rarely crowded and home to a visitor centre with eye-catching displays on local history and wildlife. With 60 miles of silken sand that lead you all the way to the Mansfield Channel, it's a great area for kayaking and windsurfing. There are good facilities with toilets and showers, making this a family friendly beach for all to enjoy!
6- Crystal Beach: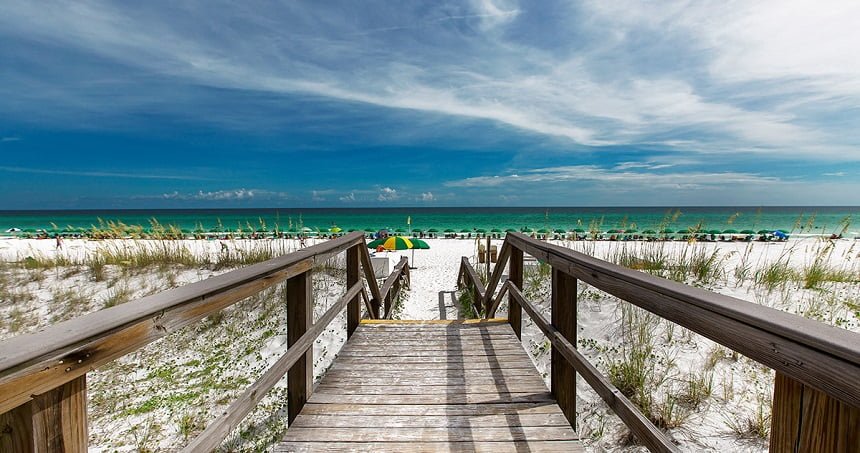 Located on the Bolivar Peninsula, Crystal Beach is a quiet stretch of beautiful sand that spans seven miles. This eco-friendly beach is popular for its abundant fishing opportunities, as well as crabbing, and the fresh seafood that is available from nearby restaurants. Less crowded than other beaches, beach goers can find a variety of cabins that are ideal for a family-friendly beach escape. Perfect for a day of swimming and water activities this beach also permits camping and fires.
5- South Padre Island: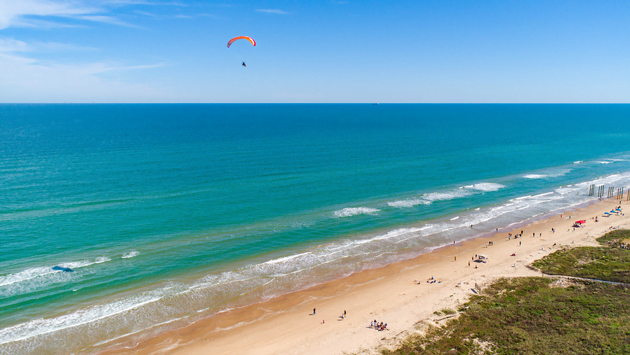 Located just off the southern tip of Texas, this barrier island has 34 miles of spectacular beaches. The area's wide, sandy beaches, with crystalline waters and views of the Gulf of Mexico attract travellers year after year. South Padre Island has become an excellent family-friendly spot that is now widely considered one of the best beaches in Texas.
4- Surfside Beach :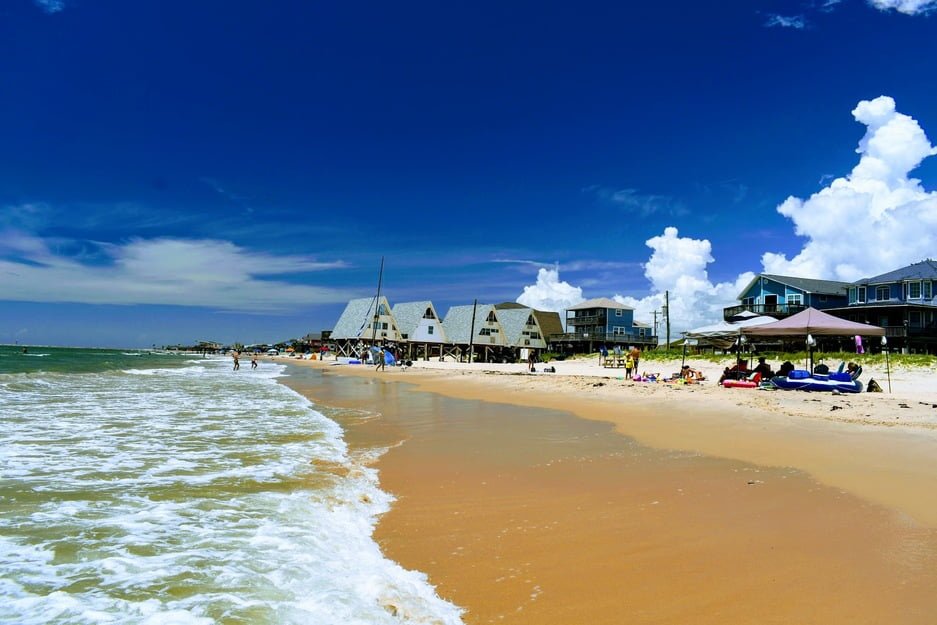 Within driving distance of Houston, Surfside Beach is located in Brazoria County near Freeport. The town has more than 4 miles of beaches popular for horseback riding and walking. The miles of golden sand teamed with interesting seashells and marine life make this a perfect retreat for recreational sports, sun worshipers and nature lovers alike. The Surfside Jetties extend one mile into the Texas Gulf so it's great for fishing.
3- Boca Chica Beach: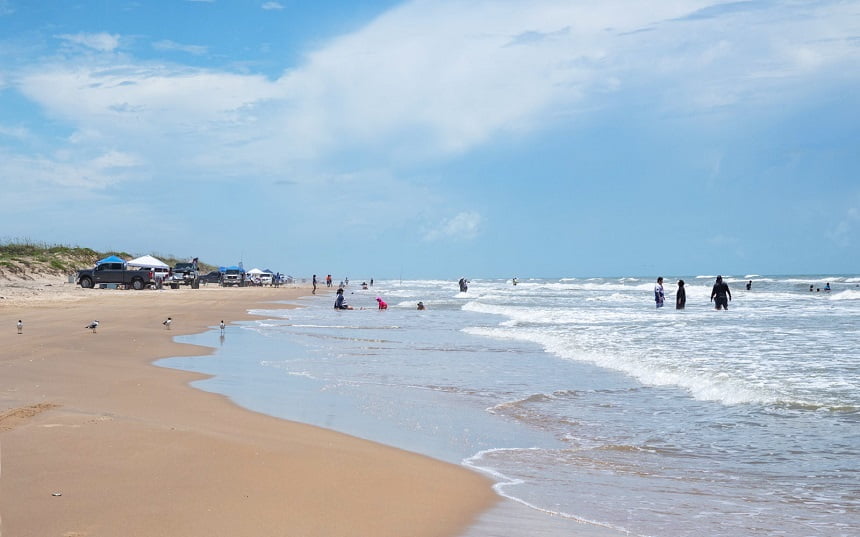 In the heart of Boca Chica State Park, this beach boasts a tropical feel that's wonderfully enticing. The sandy shore and stunning flora appeal to nature lovers who prefer wilderness to wildly overdone development. The sandy eight-mile beach between the Rio Grande delta and the salt flats of the lower Laguna Madre, Boca Chica is ideal for swimming, snorkelling and fishing.
2- Matagorda Bay Nature Park Beach: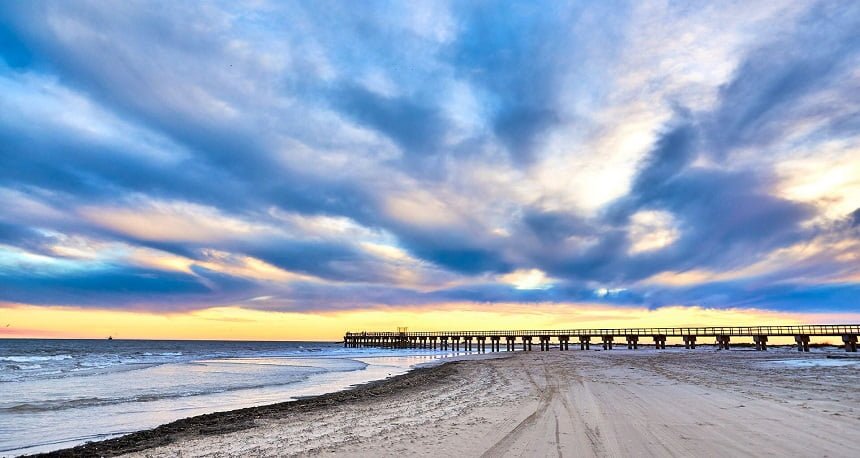 Just north of San Jose Island is Matagorda Bay Nature Park, visitors will find panoramic views and inviting bright, blue waters. This 55-mile stretch of coastal land makes up a part of Matagorda County, with 25 miles of it accessible by car. Boasting laid-back vibes and plenty of spots to soak in the sunshine, the beach area is known for its fantastic kayaking, surfing, and bird watching opportunities.
1- Mustang Island :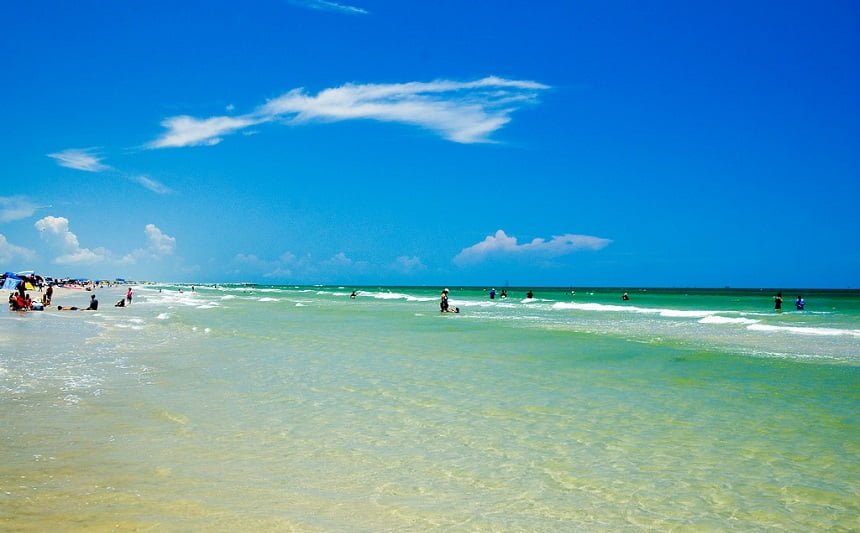 A barrier island just east of Corpus Christi, Mustang Island is a popular beach destination for families and active travellers. Surfing and camping are popular things to do at this beach, and there's a "paddling trail" (a series of shallow-water canals) for those looking to kayak, canoe or paddleboard. Visitors will enjoy stretching out on the beach and watching for turtles, dolphins and birds. An ideal family beach choice!
So that sums up our top 10 beaches in Texas. We hope you enjoyed