Houston is a large metropolis in Texas, extending to Galveston Bay. It's closely linked with the Space Centre Houston, the coastal visitor centre at NASA's astronaut training and flight control complex.
The city's relatively compact Downtown includes the Theatre District, home to the renowned Houston Grand Opera, and the Historic District, with 19th-century architecture and upscale restaurants and some world-class museums and art spaces. Whether it's your first time to this great Texan city or your tenth, there's always something new to discover.
We get into the top 10 things to do in Houston :
10- Buffalo Bayou Park (Free)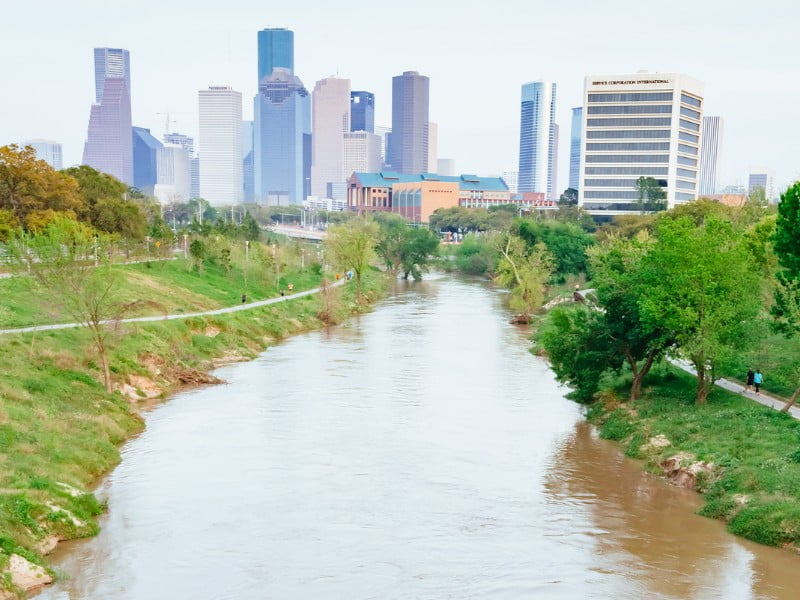 Buffalo Bayou Park, located centrally, sits between Memorial Drive and Allen Parkway, and offers a little bit of everything. Wander the length of the park, and you'll find playgrounds, dog parks and miles of walking and cycling trails.
Check out the Waugh bat colony located under the Waugh Drive Bridge, which numbers more than 250,000 bats.
9- Houston Museum of Natural Science (Pay, Groupon)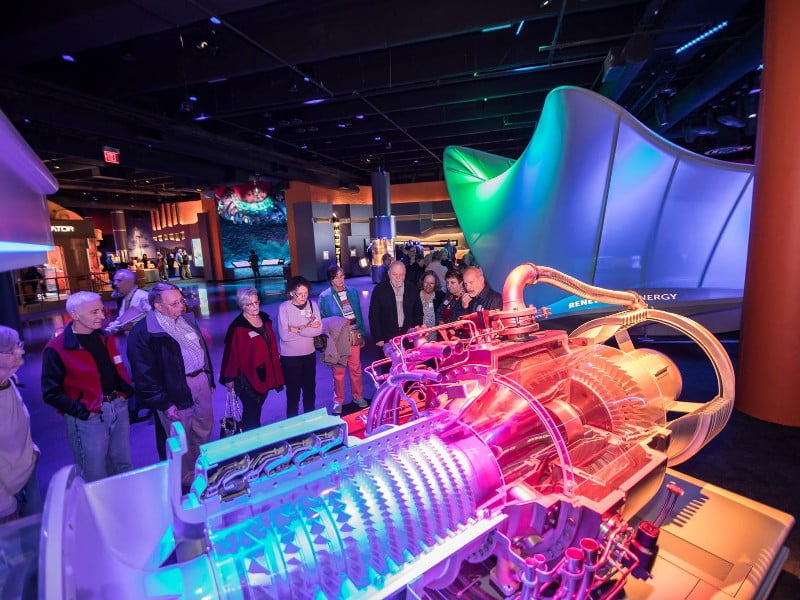 The Houston Museum of Natural Science has an amazing collection of mineral specimens, space station models, 60 large skeleton mounts, which include four Tyrannosaurus Rex, a planetarium, and lots more to occupy the family for the day. The museum's great popularity is also down to its generous number of special and guest exhibits. Open seven days a week and established in 1909, it is now one of the most popular museums in North America.
8- Discovery Green (Free)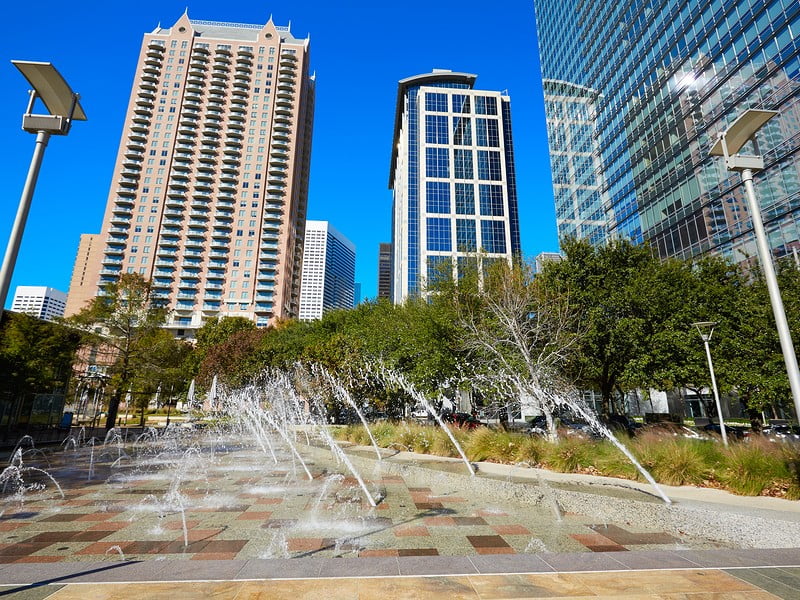 Recently renovated, this 11.78-acre public city park is thought of as an urban oasis. It is very community spirited, offering free yoga classes, toddler story times as well as movie nights and regular concerts. It also has a playground, free WiFi, open air reading rooms and an area from which you can borrow games and balls when the family feels like getting active.
7- Downtown Aquarium (Pay)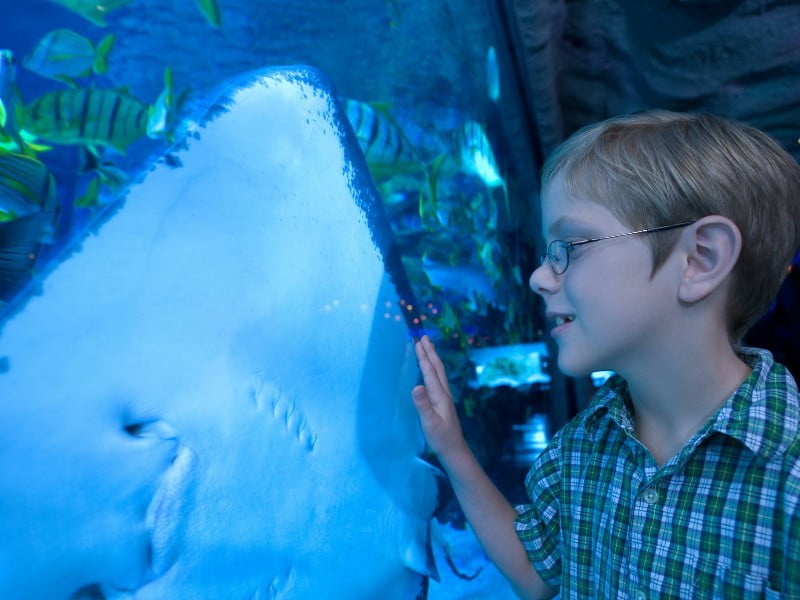 Discover over 400 species of marine life within a 150,000-gallon, two-story tank at the Downtown Aquarium. Pet a stingray or go on an exhilarating train ride through the Shark Voyage. It is a great attraction for all the family, and especially the kids as they can enjoy the aquarium's rides, from Frog Hopper to the Aquatic Carousel. There are plenty of treats for the adults too as the venue includes shopping, an upscale bar, full-service restaurant, a fully equipped ballroom and geographic and aquatic exhibits.
6- Cockrell Butterfly Centre (Pay)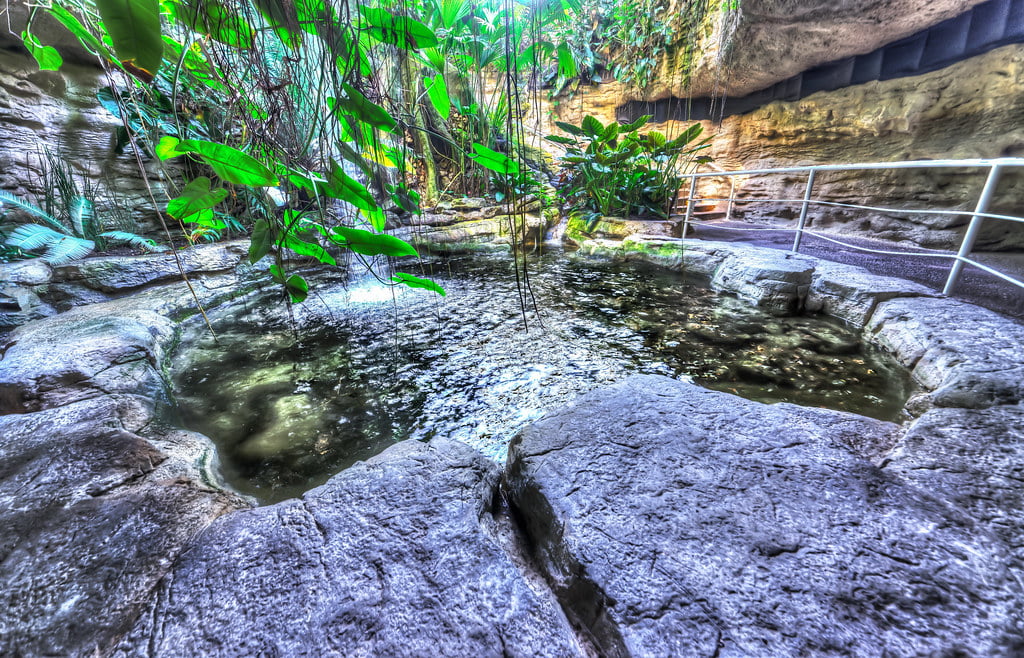 Housed inside three stories of glass, the Cockrell Butterfly Centre habitat teems with more than 1,500 winged wonders from around the globe, which frolic around a 50-foot waterfall, and flutter through exotic plants. Next to the Houston Museum of Natural Science, the butterfly habitat includes a simulated rainforest with some of the world's strangest arthropods as well as fun interactive quizzes and games. With such a huge variety of species it serves as a teachable moment for kids and anyone interested in bugs, providing entertainment and education for the entire family.
5- Hines Waterwall Park (Free)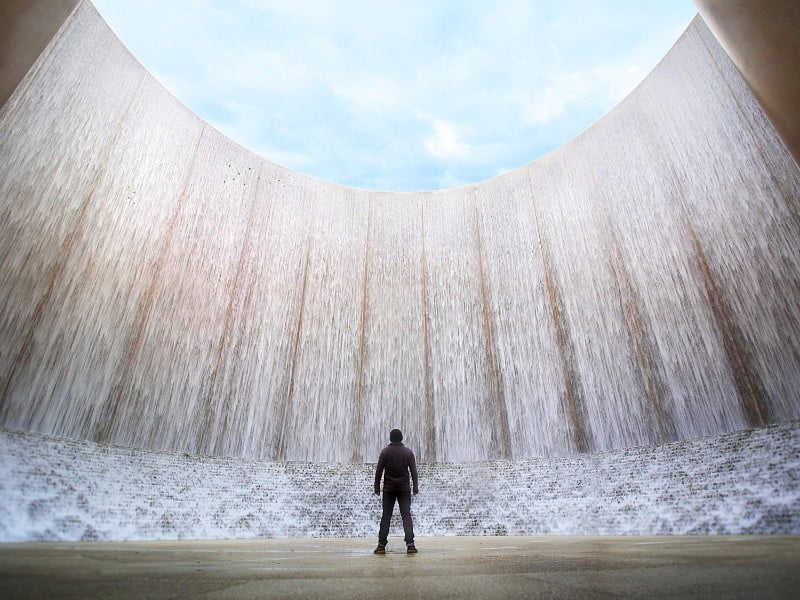 The Gerald D. Hines Waterwall Park located at 2800 Post Oak Boulevard, is a great place for the family to obtain some really good down time within a stunning backdrop. The park features a 64 ft semi circular fountain that re-circulates 11,000 gallons of water per minute that tumbles down the structure's inner and outer walls. This landmark park is surrounded by 186 oak trees and is a popular spot for people to meet up with friends, enjoy a Frisbee game, picnic, walk or even a fabulous photographic opportunity.
4- Houston Zoo (Pay)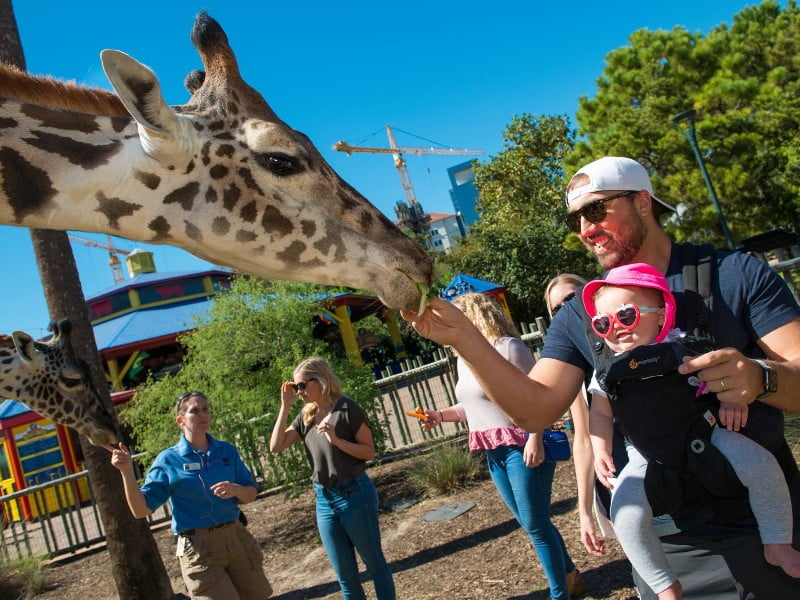 Sheltering over 4,500 animals and 900 species, the Houston Zoo is one of the most visited zoos in the nation. Watch young elephants splash around in their 80,000-gallon pool, or walk down a winding boardwalk to see a variety of endangered primates, including lemurs, mandrills, howler monkeys and more. Spend the day strolling through the facility's beautifully landscaped grounds, or enjoy a more hands-on encounter by scheduling a guided tour. Tour experiences range from feeding a giraffe to shadowing a staff veterinarian for an entire day.
3- Buffalo Bayou Park (Free)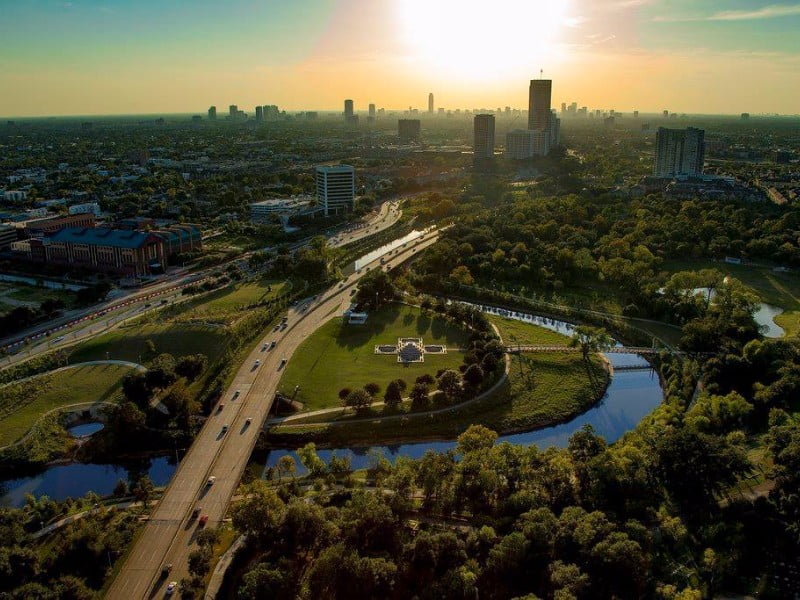 Buffalo Bayou Park is the 160-acre green space that lies just west of downtown Houston. The Park includes beautiful gardens and native landscaping with winding hike and bike paths, and paddle craft and bikes that can be rented. There is a creative nature play area, two visitor centres and gathering places for visitors to picnic, relax and enjoy outdoor activities.
2- The "Houston is Inspired" mural (Free)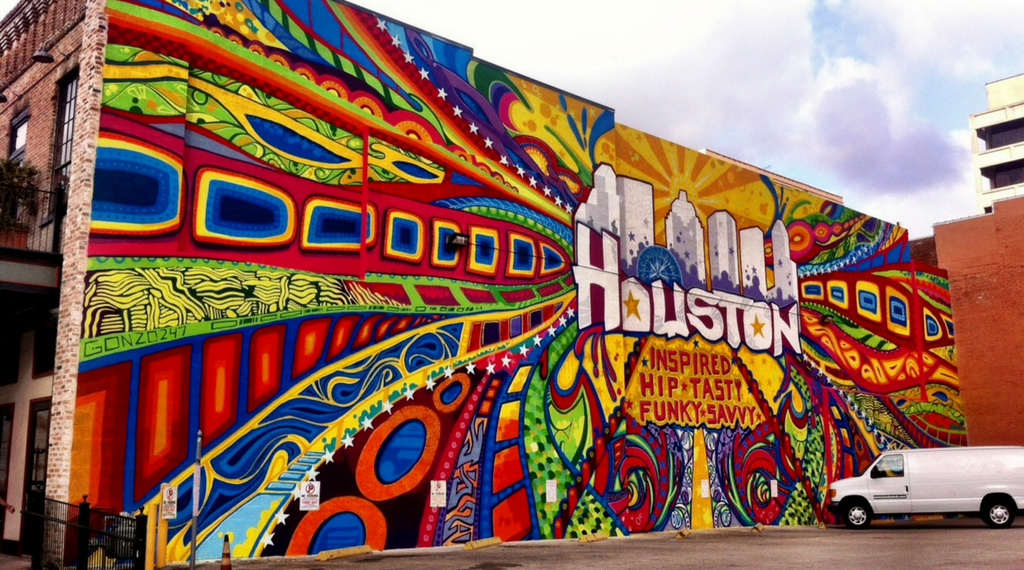 Located on the corner of Travis Street across from Market Square Park, the mural has become a landmark for the Bayou City. This wonderfully vibrant, colourful image aims to boost local pride by drawing attention to Houston's more celebrated characteristics and has become something of a photographic flag-bearer for the city.
1- Space Centre Houston (Pay)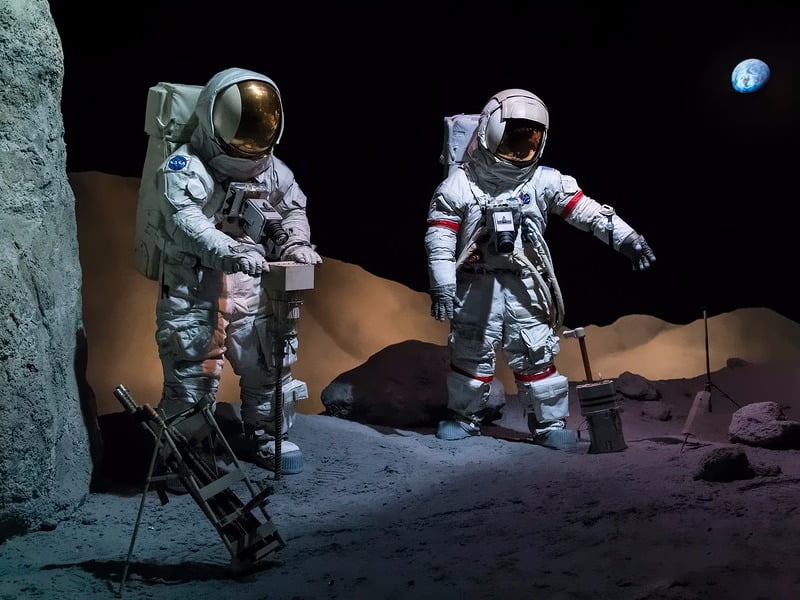 One of the city's topmost attractions, the space centre is home to more than 400 artefacts together with an abundance of both permanent and travelling exhibits relating to America's awesome space flight programs. The real star of the show is the Independence Plaza exhibit, a 747 aeroplane with a full replica of the space shuttle Independence mounted above it.
In a world first, guests can explore inside both aircraft, from the flight decks to the astronaut living quarters. The space centre also runs various education programmes, so you can learn some of the science behind space exploration.
So that sums up our top 10 things to do in houston, we hope you enjoyed