Thailand, the "Land of Smiles," captivates visitors with its rich cultural heritage, stunning landscapes, and mouthwatering cuisine. From the bustling streets of Bangkok to the serene beaches of Phuket, this Southeast Asian gem offers a diverse and unforgettable experience for travelers of all interests.
We are delighted to share our insider insights on the top attractions and activities that will make your journey to Thailand truly unforgettable.
Thailand offers a myriad of exciting things to do, catering to all kinds of travelers. Explore ancient temples and royal palaces in Bangkok, indulge in island hopping and beach relaxation in Phuket, or immerse in the tranquility of Chiang Mai's lush mountains. With vibrant markets, vibrant nightlife, and rich cultural experiences, Thailand guarantees an unforgettable adventure for everyone.
Enjoy these 13 Best Things to Do in Thailand :
1. Explore the Wonders of Bangkok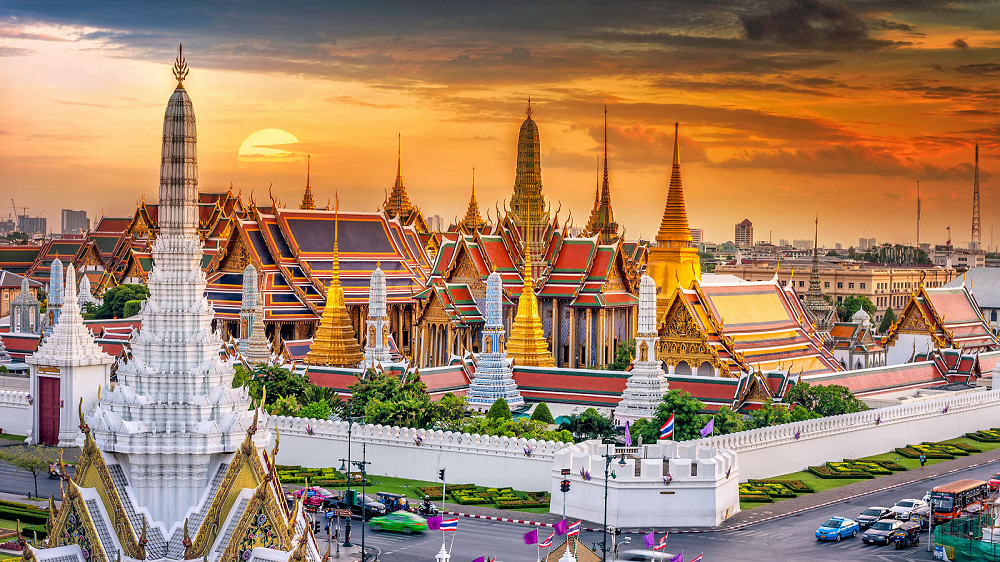 No trip to Thailand is complete without experiencing the bustling capital city, Bangkok. Visit the awe-inspiring Grand Palace, home to the sacred Wat Phra Kaew (Temple of the Emerald Buddha). Stroll through the vibrant street markets, such as Chatuchak Weekend Market, where you can find everything from handicrafts to delectable street food. Don't miss a boat tour along the Chao Phraya River, offering picturesque views of the city's skyline.
2. Immerse in the Serenity of Chiang Mai
Nestled in the lush mountains of northern Thailand, Chiang Mai offers a tranquil escape from the urban chaos. Explore the historic Old City, with its ancient temples like Wat Phra Singh and Wat Chedi Luang. For a truly magical experience, attend the Yi Peng Lantern Festival, where thousands of floating lanterns light up the night sky.
3. Island Hopping in Phuket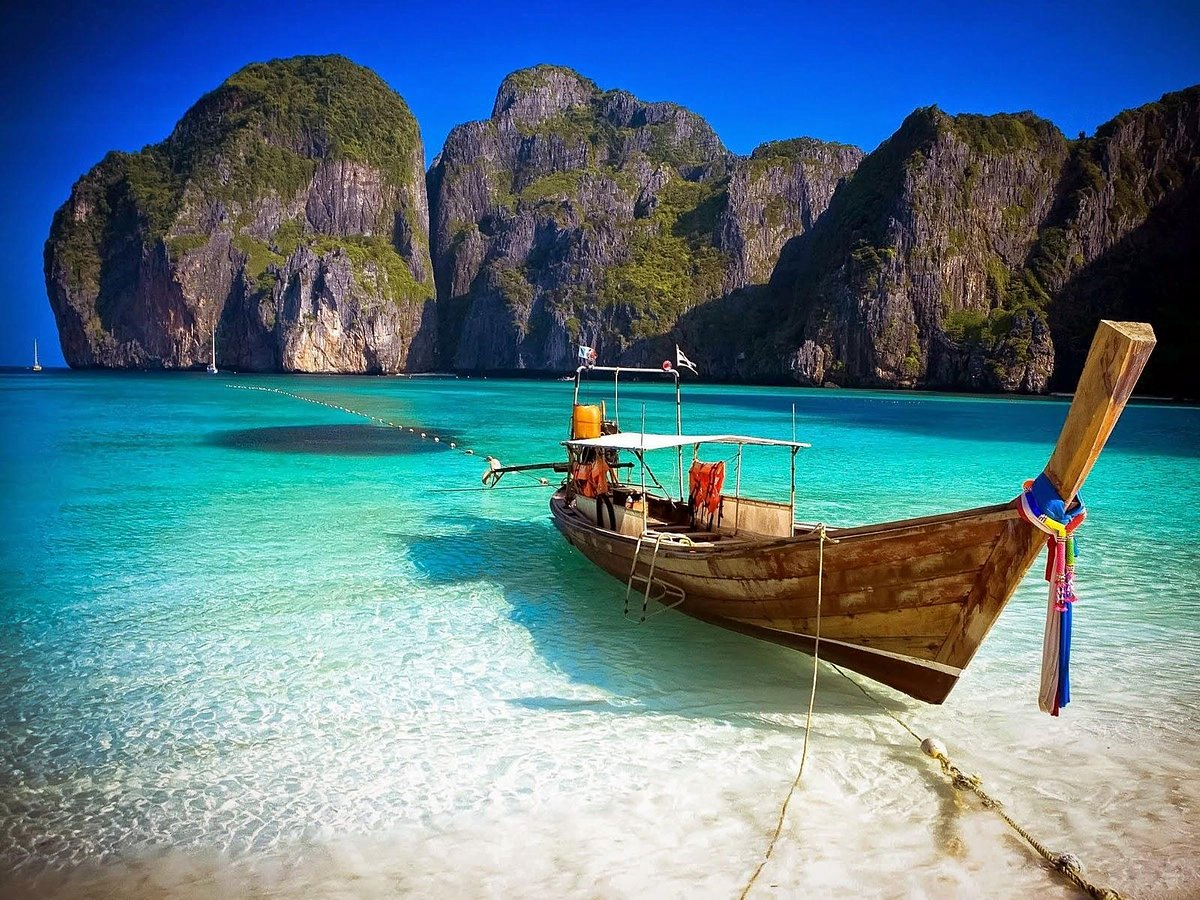 Thailand's largest island, Phuket, is a tropical paradise renowned for its pristine beaches and vibrant nightlife. Relax on Patong Beach, go snorkeling in the crystal-clear waters of Phi Phi Islands, or take a boat trip to the stunning Phang Nga Bay and James Bond Island.
4. Discover Ancient Ayutthaya
Step back in time by visiting the historical city of Ayutthaya, a UNESCO World Heritage Site. Marvel at the well-preserved ruins of ancient temples and palaces that offer a glimpse into Thailand's rich history. The iconic Wat Mahathat and Wat Phra Si Sanphet are must-see landmarks.
5. Experience the Full Moon Party in Koh Phangan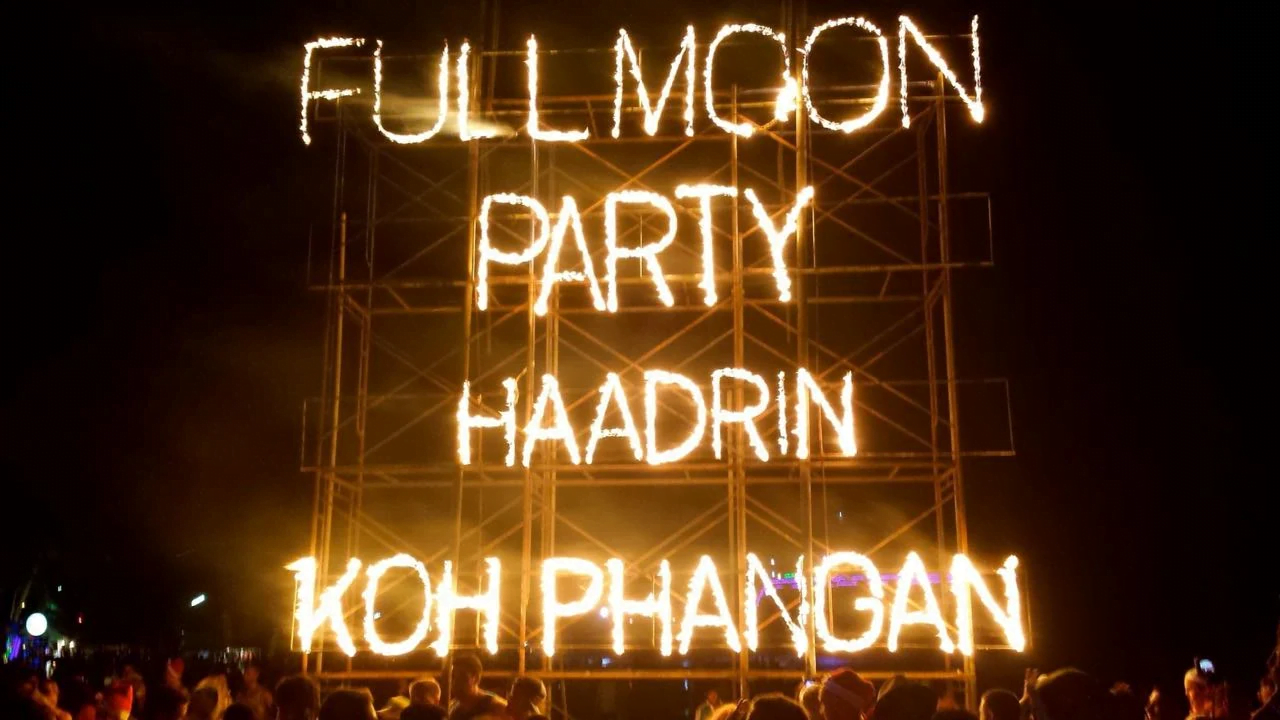 Party enthusiasts will love the famous Full Moon Party on Koh Phangan. Held on Haad Rin Beach during every full moon, this legendary beach party attracts revelers from all over the world. Dance the night away, adorned in neon paint, and make unforgettable memories.
6. Trek Through Northern Hill Tribes
Embark on a trekking adventure through the remote villages and verdant landscapes of Northern Thailand. Meet the diverse hill tribes, such as the Karen, Hmong, and Lisu, known for their unique cultures and traditional handicrafts. The Golden Triangle, where Thailand meets Laos and Myanmar, offers a fascinating glimpse into the region's opium-producing past.
7. Relax on the Pristine Beaches of Koh Samui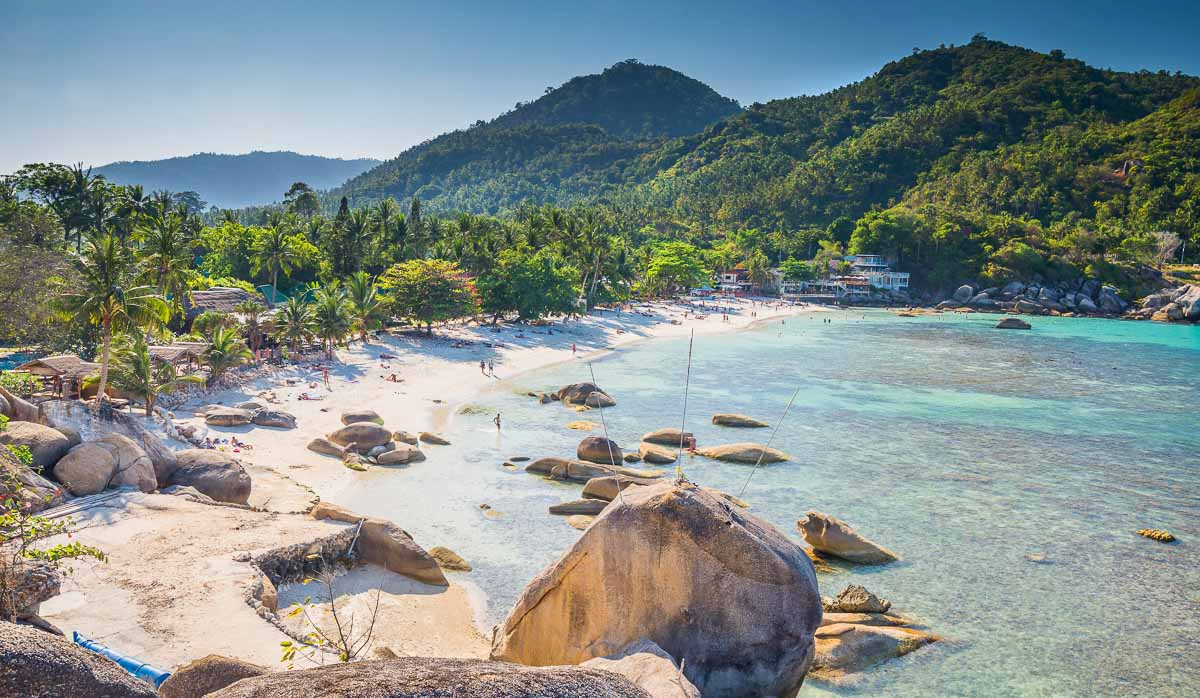 Escape to the idyllic island of Koh Samui and indulge in its luxurious resorts and tranquil beaches. Take a refreshing dip in the Na Muang Waterfalls, explore the iconic Big Buddha Temple, and enjoy a serene sunset cruise along the Gulf of Thailand.
8. Dive into the Underwater World of Similan Islands
Thailand's premier diving destination, the Similan Islands, is a paradise for underwater enthusiasts. Discover a kaleidoscope of marine life, colorful coral reefs, and the chance to spot majestic creatures like manta rays and whale sharks.
9. Explore the Ancient Ruins of Sukhothai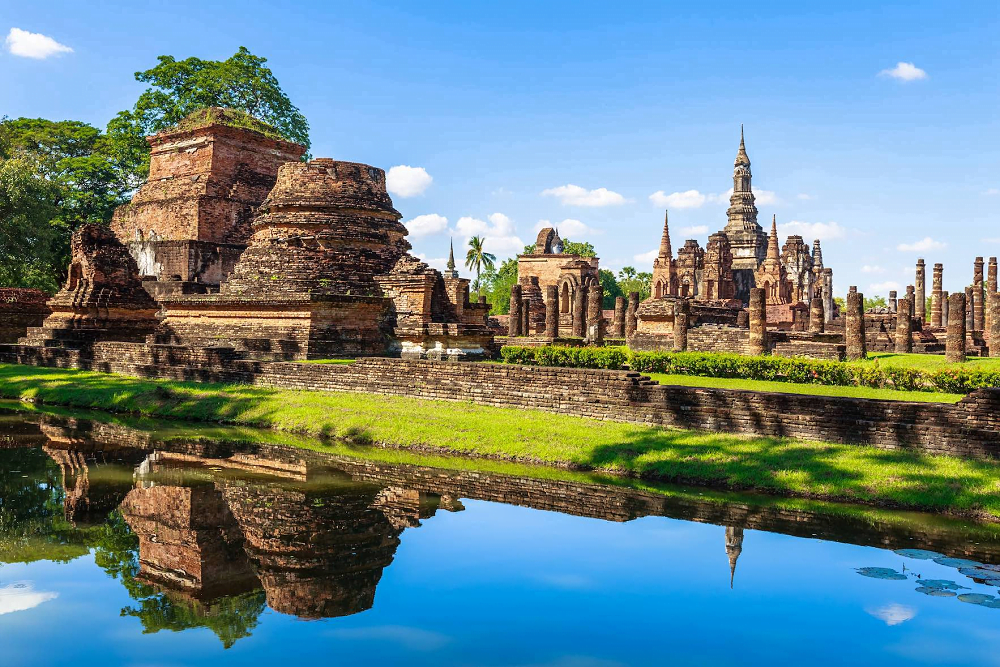 Another UNESCO World Heritage Site, Sukhothai, was once the capital of the Kingdom of Thailand. Visit the Sukhothai Historical Park and marvel at the well-preserved ruins and iconic Buddha statues that narrate the city's glorious past.
10. Marvel at the Erawan Waterfalls
Venture into Erawan National Park, where a multi-tiered waterfall awaits. The Erawan Waterfalls, named after the three-headed white elephant of Hindu mythology, offer a refreshing escape surrounded by lush jungle and emerald green ponds.
11. Experience the Vibrant Floating Markets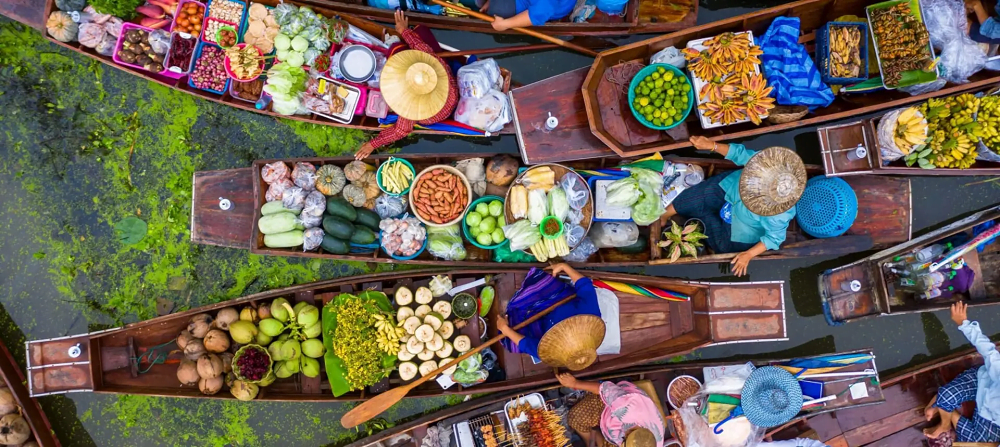 Don't miss the opportunity to visit one of Thailand's famous floating markets. Damnoen Saduak Floating Market near Bangkok is a popular choice, where you can browse through a myriad of goods and savor delectable Thai delicacies while gliding along the canals.
12. Join the Lantern Release in Yi Peng Festival
If you missed the Full Moon Party in Koh Phangan, fear not! The Yi Peng Lantern Festival in Chiang Mai is another mesmerizing event that takes place annually. Release a lantern into the night sky with your wishes written on it and be part of this enchanting tradition.
13. Discover the Enchanting Railay Beach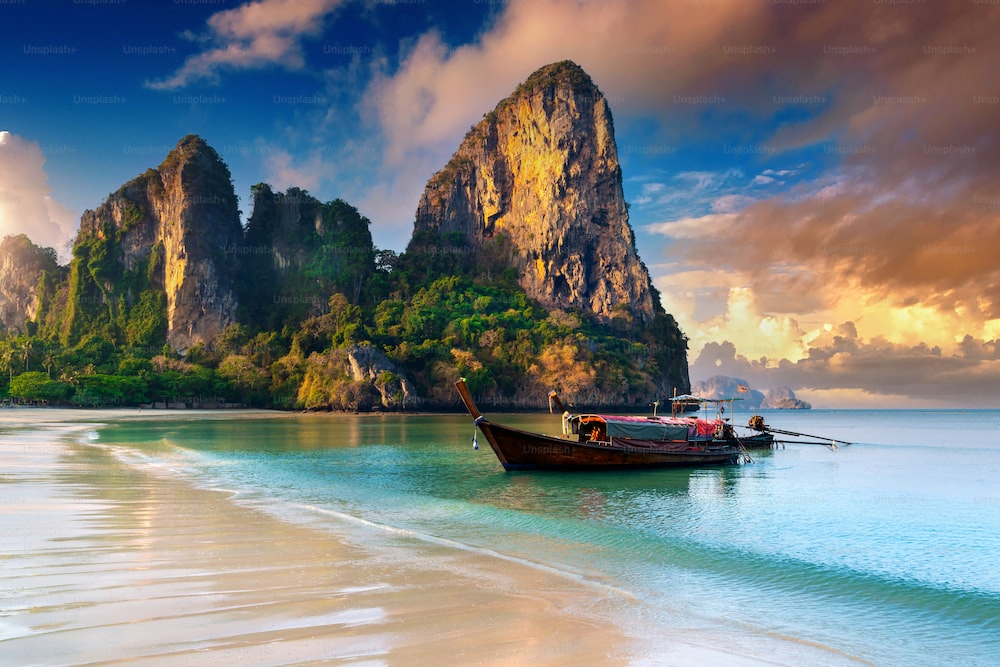 Accessible only by boat due to its sheer limestone cliffs, Railay Beach in Krabi is a hidden gem. Enjoy rock climbing on the towering cliffs, relax on the pristine beaches, and explore the nearby Phra Nang Cave Beach with its stunning stalactites.
Conclusion
Thailand is a magical destination that promises a diverse and unforgettable experience. From vibrant cities to tranquil islands, ancient ruins to pristine beaches, this country has something for everyone. So, pack your bags, embark on this adventure of a lifetime, and immerse yourself in the enchanting beauty of Thailand!
13 Best Things to Do in Thailand : Your Ultimate Travel Guide :
Explore the Wonders of Bangkok
Immerse in the Serenity of Chiang Mai
Island Hopping in Phuket
Discover Ancient Ayutthaya
Experience the Full Moon Party in Koh Phangan
Trek Through Northern Hill Tribes
Relax on the Pristine Beaches of Koh Samui
Dive into the Underwater World of Similan Islands
Explore the Ancient Ruins of Sukhothai
Marvel at the Erawan Waterfalls
Experience the Vibrant Floating Markets
Join the Lantern Release in Yi Peng Festival
Discover the Enchanting Railay Beach