Nestled along South Korea's picturesque coastline, Busan captivates with its harmonious blend of modernity and tradition. This vibrant metropolis entices visitors with its pristine beaches, bustling markets, and a dynamic cultural scene. From the vibrant hues of Gamcheon Culture Village to the serene beauty of Haeundae Beach, Busan offers a captivating glimpse into the diverse and enchanting essence of Korean culture.
As we embark on a journey to uncover the 10 best things to do in Busan, prepare to be enthralled by a city that offers an array of experiences, from tranquil temples to bustling markets and breathtaking vistas.
Enjoy these 10 Best Things to Do in Busan, Korea :
Exploring Busan: A Comprehensive Guide to the Top 10 Must-Do Activities
1. Bathe in the Splendor of Haeundae Beach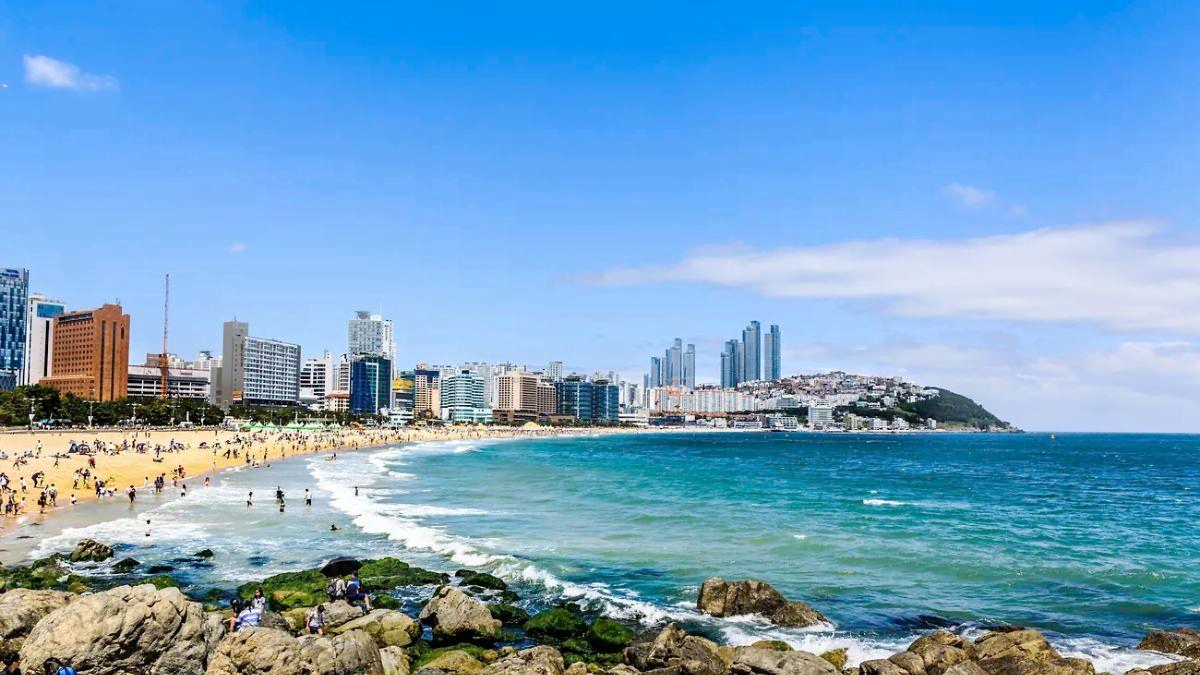 Kick off your Busan adventure with a visit to Haeundae Beach, where pristine sands meet the azure waters of the East Sea. Bask in the sun's warm embrace, take a leisurely stroll along the coastline, or participate in various water sports. With its lively atmosphere and stunning views, Haeundae Beach is a hub of relaxation and activity.
2. Discover Tradition at Beomeosa Temple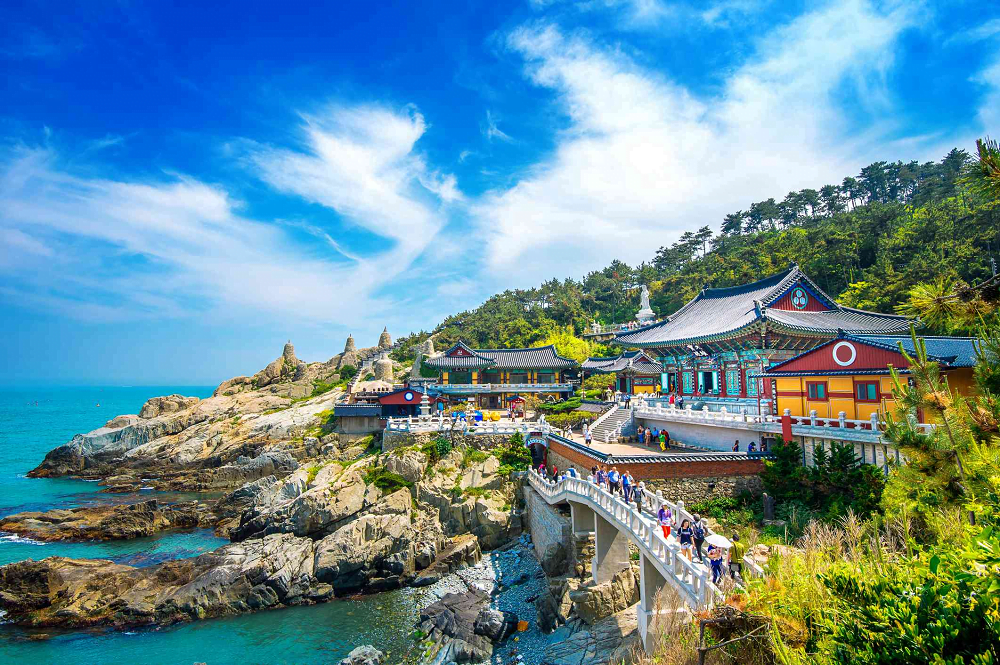 Transport yourself into a realm of serenity and spirituality at Beomeosa Temple, a treasure trove of Buddhist heritage. Nestled against the backdrop of Geumjeongsan Mountain, this temple complex offers intricate architecture, tranquil gardens, and a chance to experience the rituals and teachings of Buddhism through temple stays and guided tours.
3. Unwind in the Gamcheon Culture Village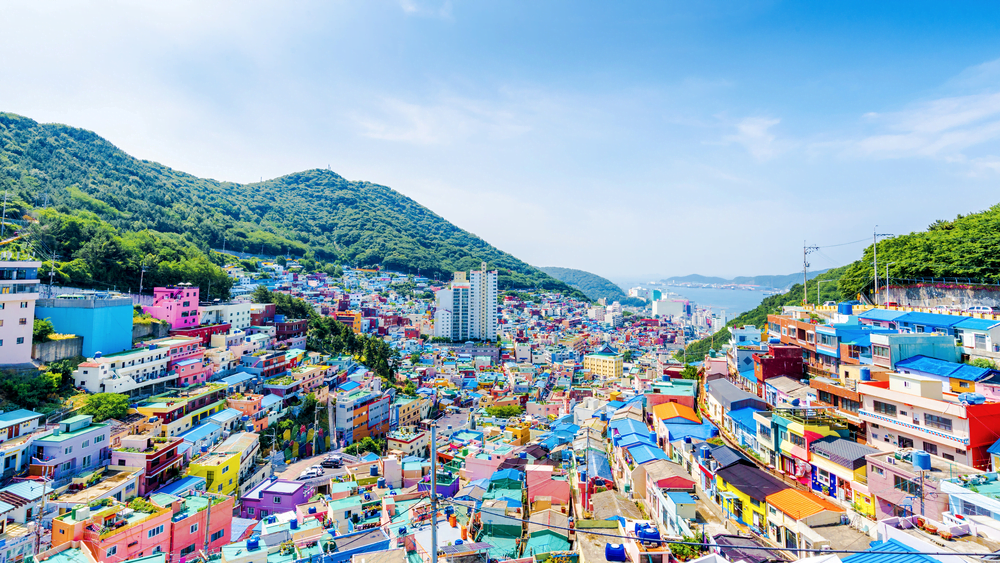 A riot of colors and creativity awaits you at Gamcheon Culture Village. This artistic enclave showcases vibrant murals, quirky sculptures, and charming alleyways, all set against the backdrop of Busan's hills. Lose yourself in the maze-like streets, discover hidden gems, and capture Insta-worthy shots that encapsulate the essence of this artistic neighborhood.
4. Explore the Jagalchi Fish Market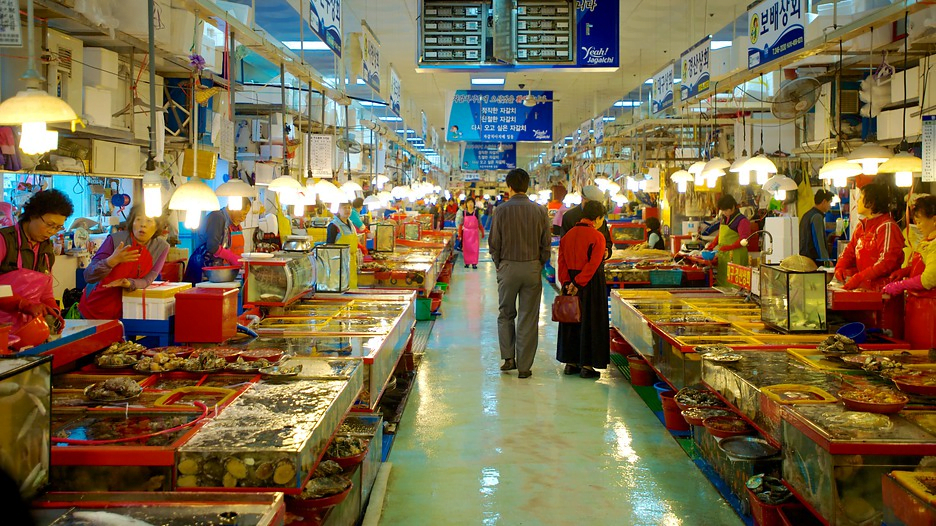 Immerse yourself in the heart of Busan's maritime culture at Jagalchi Fish Market, one of the largest seafood markets in South Korea. Witness the bustling activity as fishermen bring in their fresh catch, and sample an array of seafood delicacies at the market's numerous restaurants. From live octopus to succulent crab, this market is a seafood lover's paradise.
5. Ascend to Serenity at the Busan Tower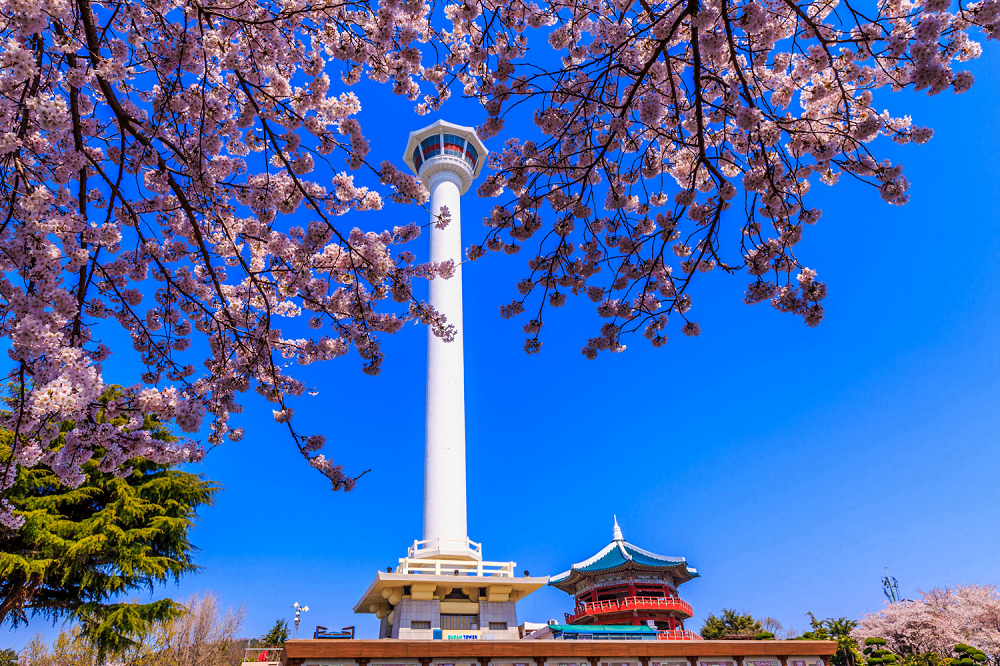 For panoramic views that take your breath away, make your way to Busan Tower atop Yongdusan Park. Whether you choose to take the scenic elevator or climb the stairs, the sweeping vistas of the city and the sea are well worth the journey. As the sun sets and the city lights illuminate, the view becomes a romantic spectacle that's truly unforgettable.
6. Experience Cultural Fusion at Gukje Market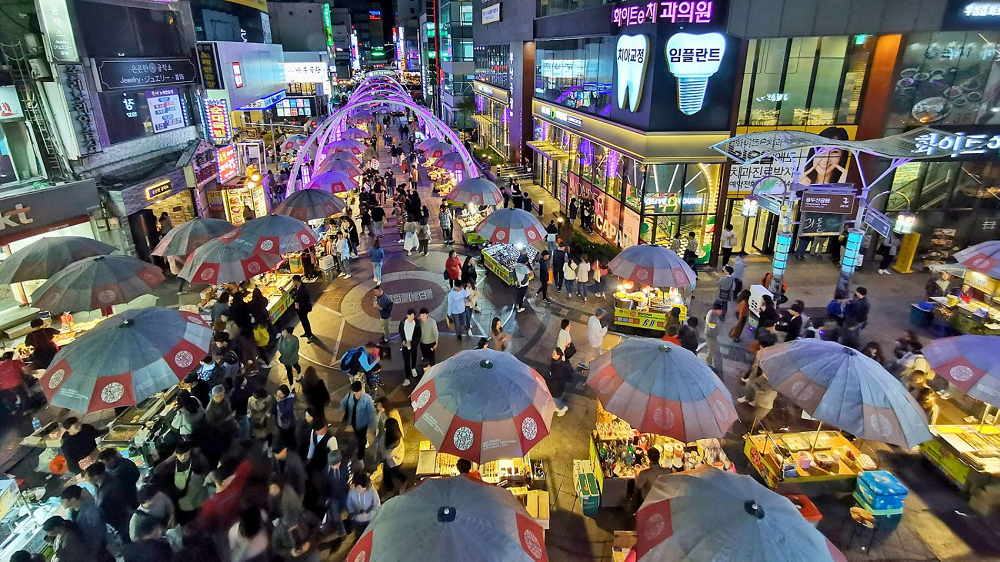 Step into a world of commerce and culture at Gukje Market, a bustling hub of traditional markets and modern shops. Here, you can peruse a variety of goods, from vintage clothing to antiques, while sampling mouthwatering street food along the way. Gukje Market captures the essence of Busan's vibrant history and dynamic present.
7. Marvel at the Haedong Yonggungsa Temple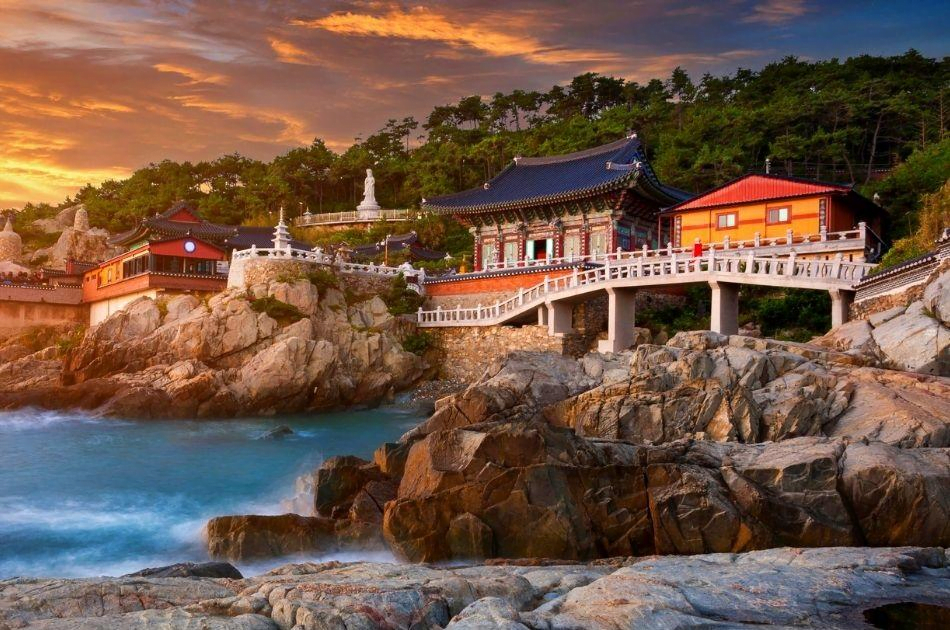 A coastal gem that exudes awe and tranquility, Haedong Yonggungsa Temple offers a unique experience among Korean temples. Perched on the edge of the sea, this temple complex features stunning ocean views and a serene ambiance. The combination of natural beauty and architectural splendor creates a sense of wonder that lingers long after your visit.
8. Roam the Vibrant Streets of Nampodong
Delve into the heart of Busan's urban pulse in Nampodong, a district renowned for its shopping, entertainment, and culture. Explore a plethora of boutiques, cafes, and street performers as you soak in the lively atmosphere. Whether you're hunting for trendy fashion or indulging in local delicacies, Nampodong offers an authentic taste of Busan's urban energy.
9. Savor Tranquility at Taejongdae Resort Park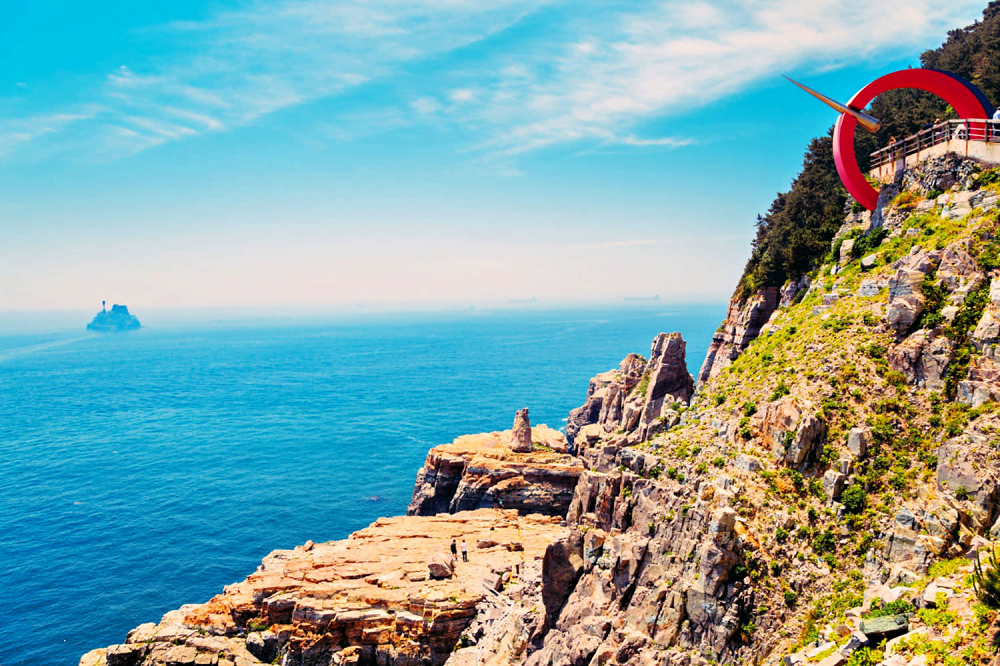 Escape the hustle and bustle of the city and embrace nature's beauty at Taejongdae Resort Park. This coastal oasis boasts dramatic cliffs, lush greenery, and sweeping ocean vistas.
Take a leisurely stroll along the picturesque trails, breathe in the fresh sea air, and revel in the serenity that envelops this hidden gem.
10. Dive into History at the United Nations Memorial Cemetery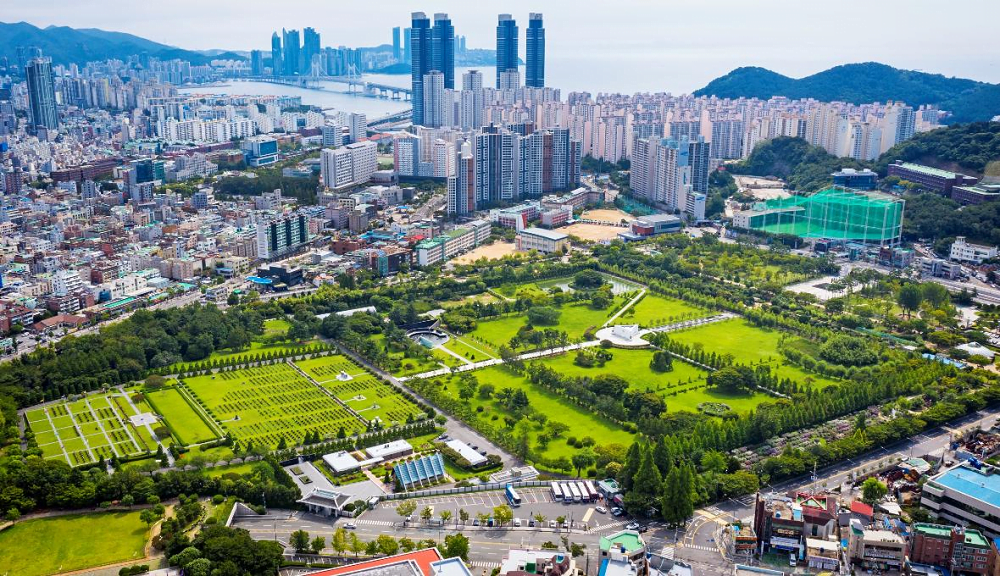 Pay tribute to history and honor fallen soldiers at the United Nations Memorial Cemetery, a solemn and significant site in Busan. This peaceful sanctuary serves as the final resting place for those who made the ultimate sacrifice during the Korean War.
Explore the well-maintained grounds, reflect at the memorial statues, and gain a deeper understanding of Korea's history.
Your journey to Busan promises a fusion of captivating experiences, from serene temples to bustling markets, all within a city that seamlessly merges tradition and modernity. Each activity offers a glimpse into the heart and soul of Busan, leaving you with memories that will linger long after your departure.