South Carolina boasts a stunning coastline with several beautiful beaches that cater to different preferences.
Whether you're looking for vibrant coastal towns, secluded escapes, or natural preserves, South Carolina offers a diverse range of beach destinations to suit different preferences.
Each of these beaches in South Carolina offers its own unique atmosphere and attractions, allowing visitors to find the perfect beach experience to suit their preferences.
Here are some of the best beaches in South Carolina :
Myrtle Beach :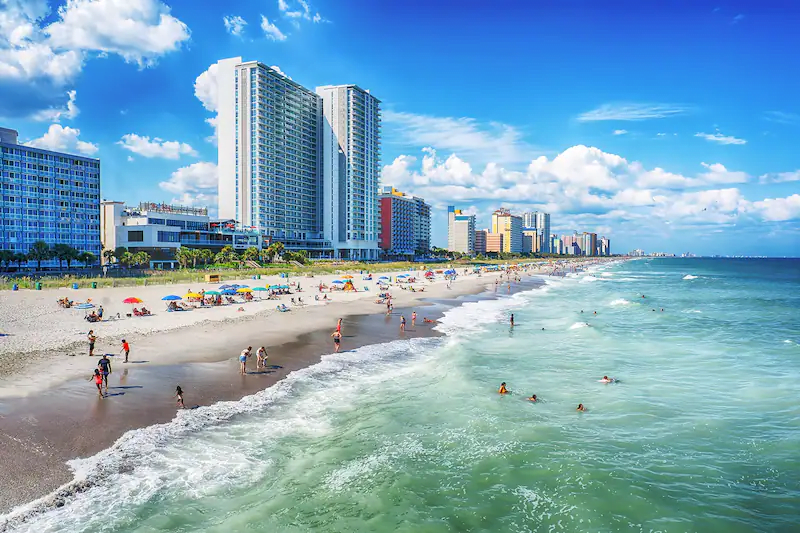 As one of the most popular beach destinations in South Carolina, Myrtle Beach offers a wide stretch of golden sand, a lively boardwalk, and a range of attractions, including amusement parks, water parks, and golf courses.
Hilton Head Island :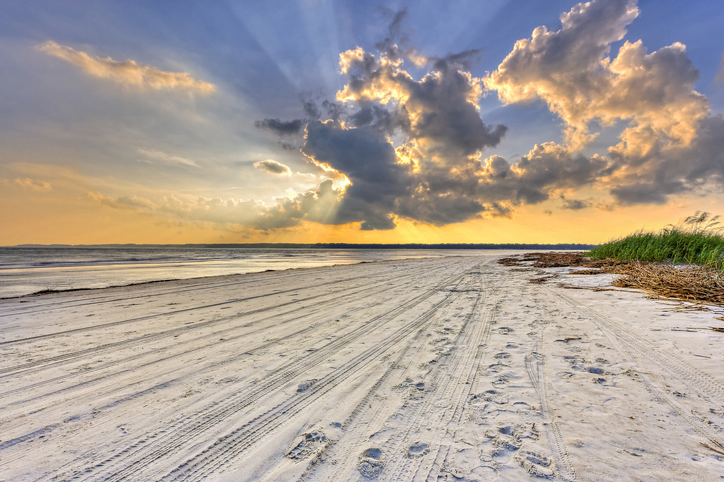 Known for its upscale resorts and pristine beaches, Hilton Head Island provides a more serene and luxurious beach experience. The island is also famous for its golf courses and biking trails.
Folly Beach :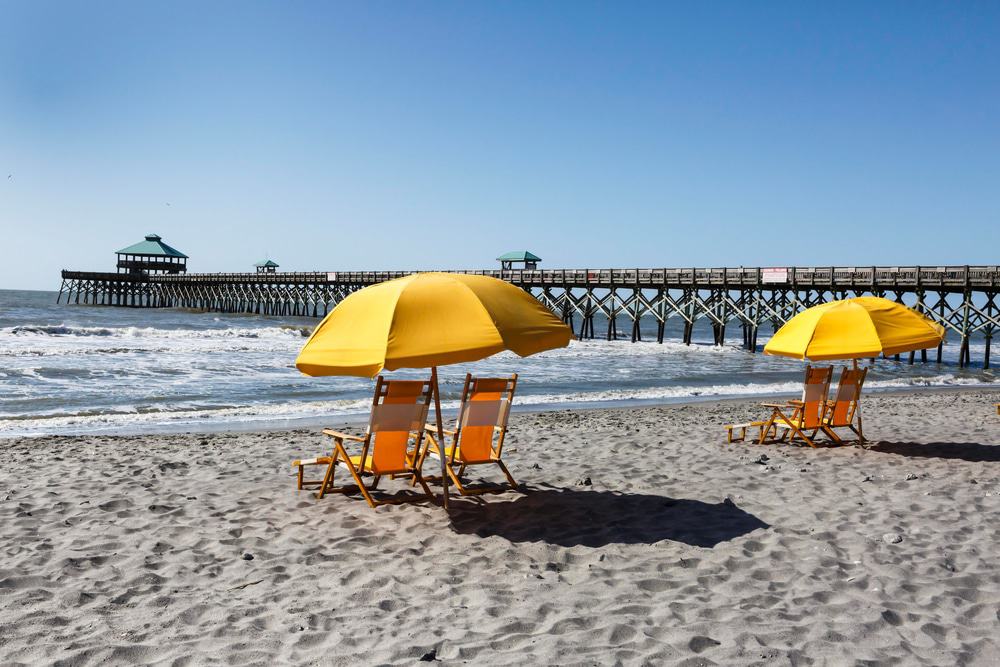 Located just outside Charleston, Folly Beach is a laid-back and vibrant beach town with a bohemian atmosphere. It offers a mix of beautiful sandy shores, surfing spots, and local restaurants.
Kiawah Island :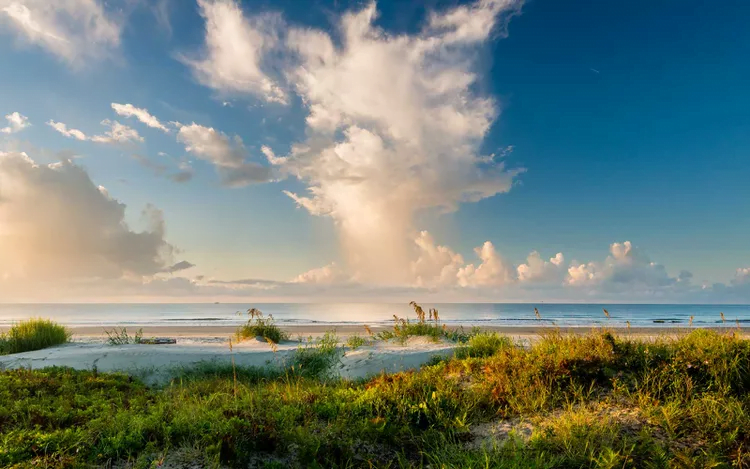 Kiawah Island is a secluded and upscale beach destination, ideal for those seeking relaxation and natural beauty. The island features pristine beaches, championship golf courses, and abundant wildlife.
Sullivan's Island :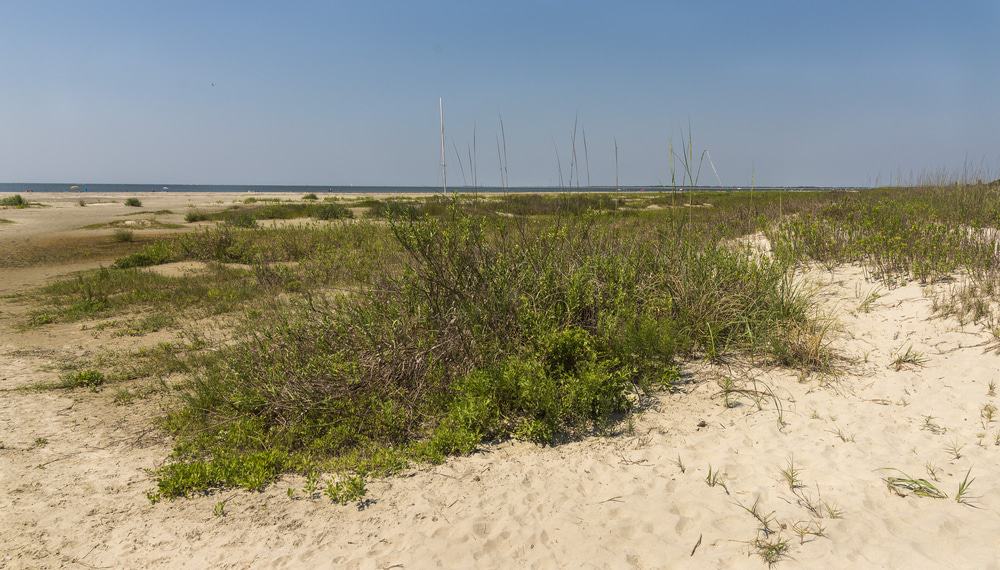 Located near Charleston, Sullivan's Island is a charming and family-friendly beach spot. It offers a quiet and relaxed atmosphere, historical landmarks, and opportunities for fishing and crabbing.
Isle of Palms :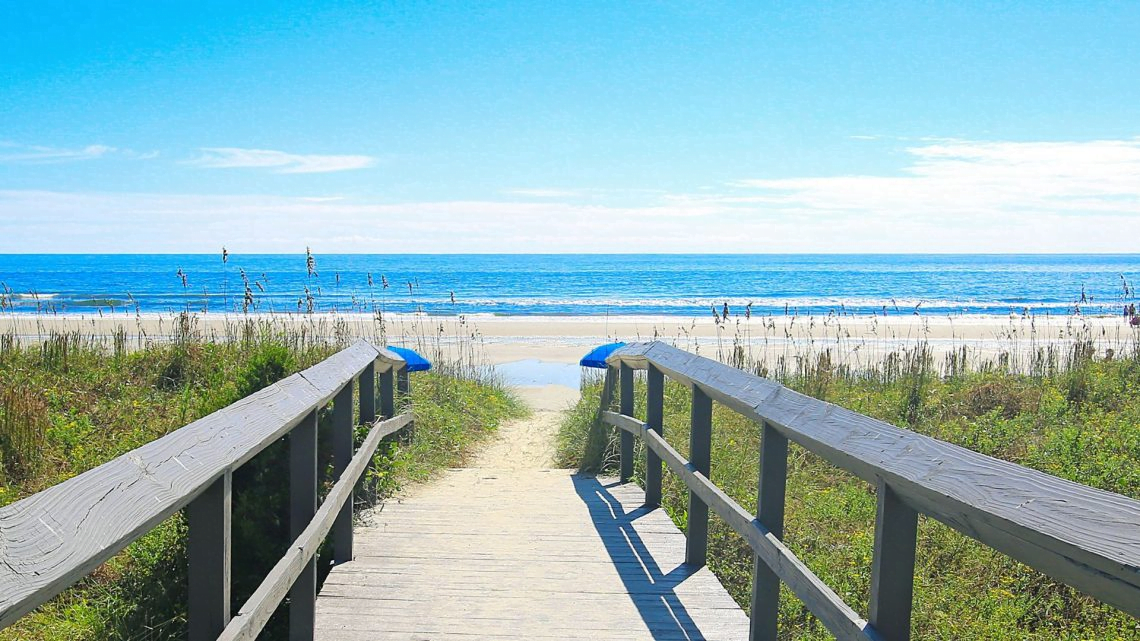 Situated just north of Sullivan's Island, Isle of Palms is another family-friendly beach destination. It features a wide beachfront, water sports activities, and a range of vacation rentals and resorts.
Pawleys Island :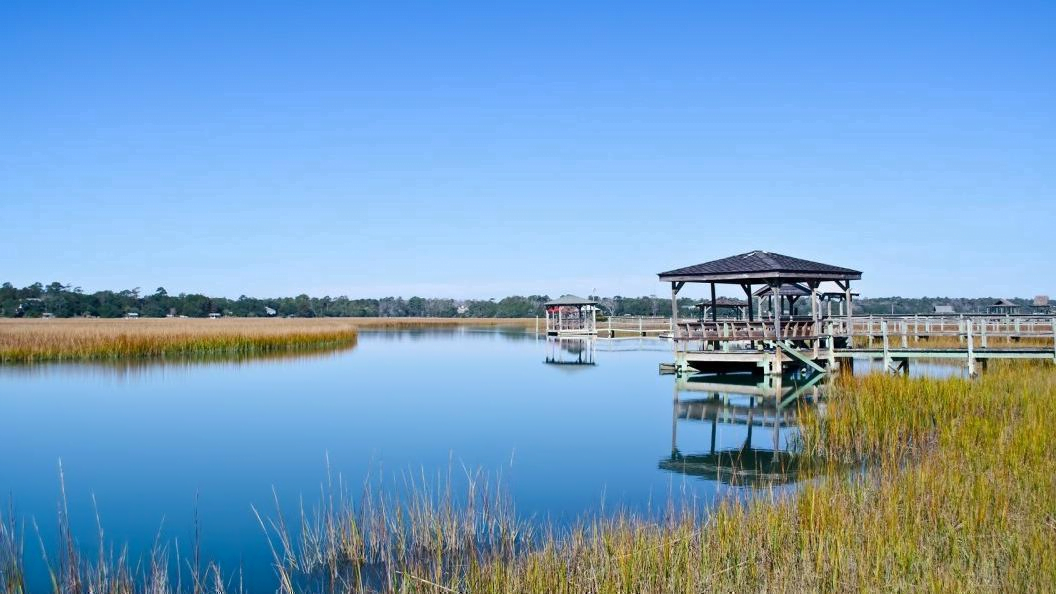 Pawleys Island is a serene and picturesque beach town known for its laid-back atmosphere and natural beauty. It offers pristine beaches, saltwater marshes, and charming beach cottages.
Hunting Island State Park :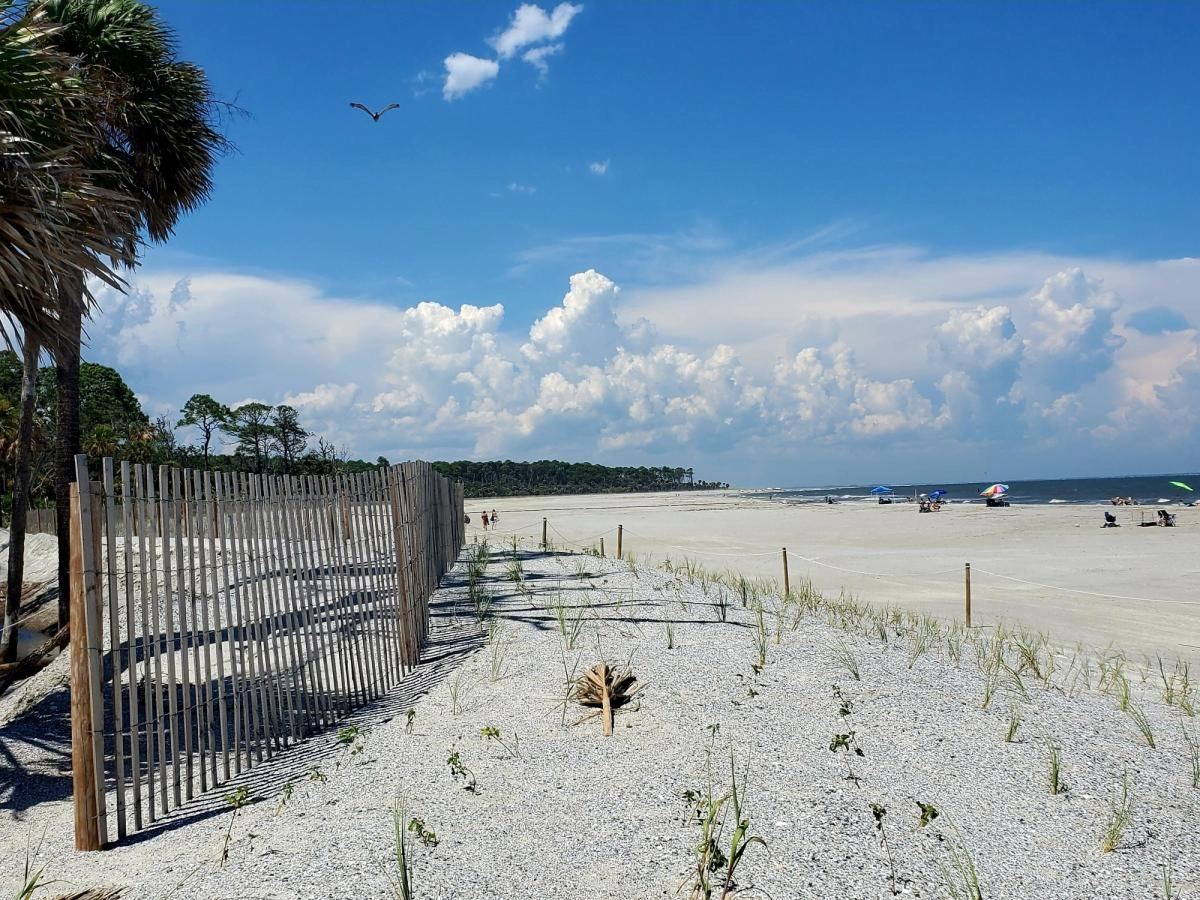 Located near Beaufort, Hunting Island State Park is a nature lover's paradise. It features untouched beaches, maritime forests, and a historic lighthouse. Camping and hiking opportunities are also available.
Edisto Beach :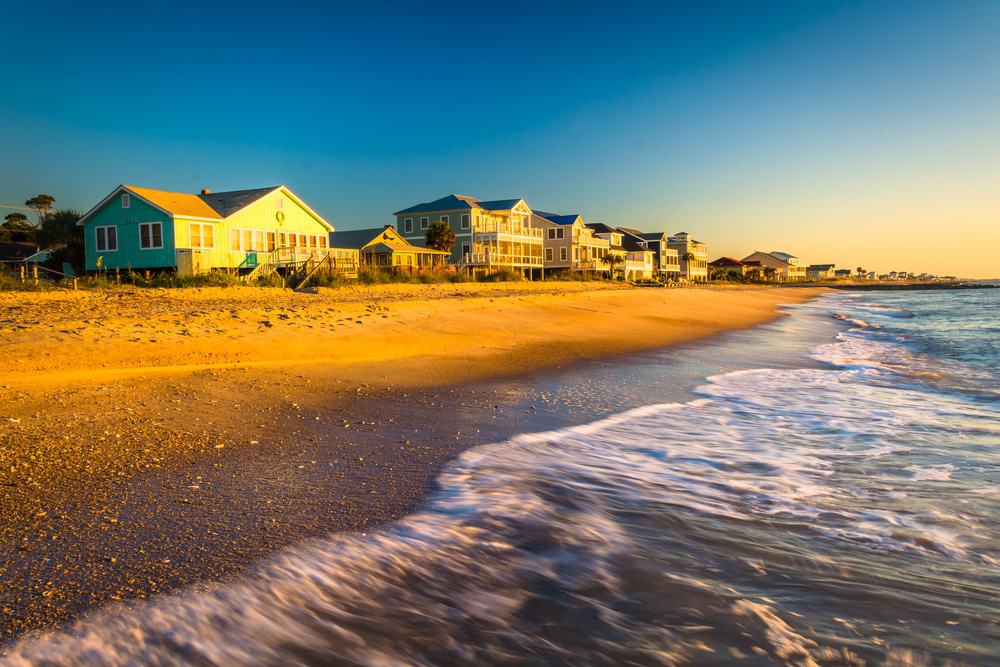 Edisto Beach offers a peaceful and unspoiled coastal retreat. With its natural beauty, expansive beaches, and rich wildlife, it is a great destination for outdoor enthusiasts and those seeking a tranquil escape.
Surfside Beach :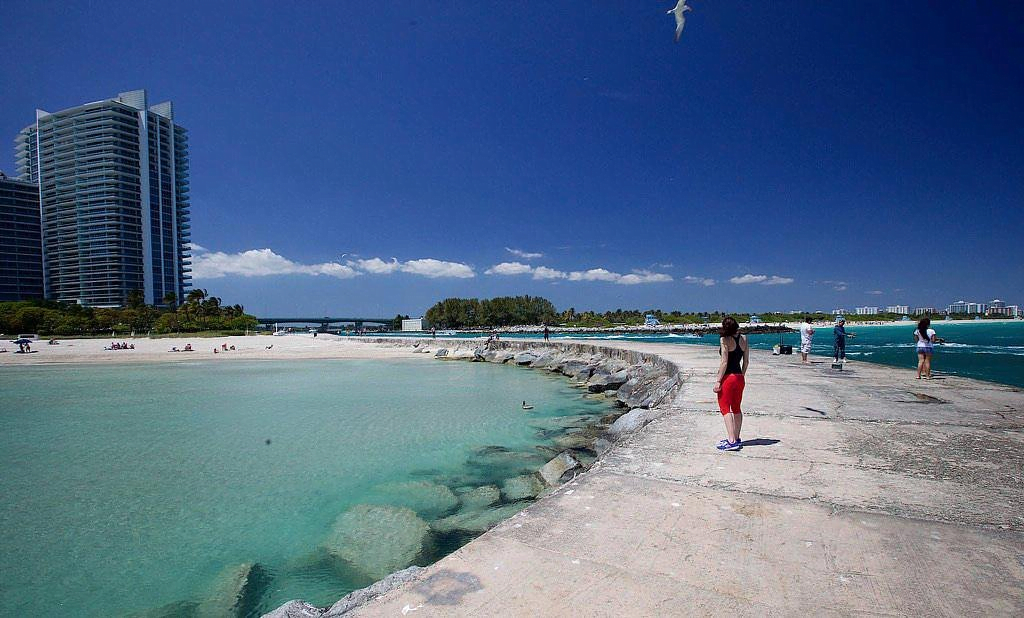 Situated south of Myrtle Beach, Surfside Beach is a family-friendly destination with a relaxed vibe. It offers beautiful beaches, a fishing pier, and a small-town charm.
Cherry Grove Beach :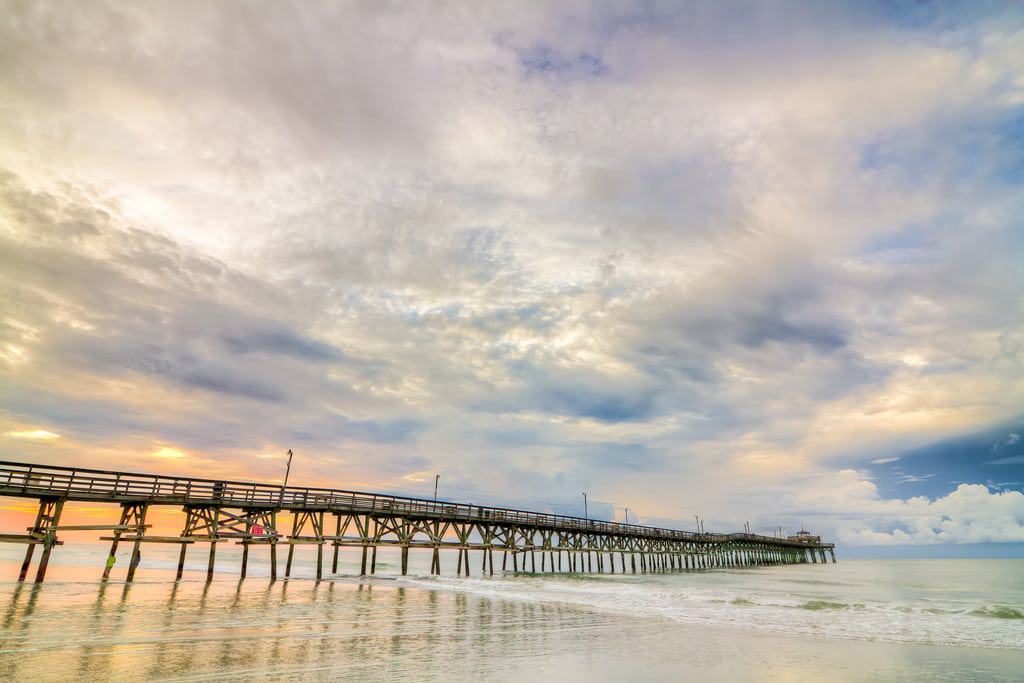 Located in North Myrtle Beach, Cherry Grove Beach is a serene and family-friendly destination. It features a wide shoreline, calm waters, and a peaceful atmosphere.
Coligny Beach :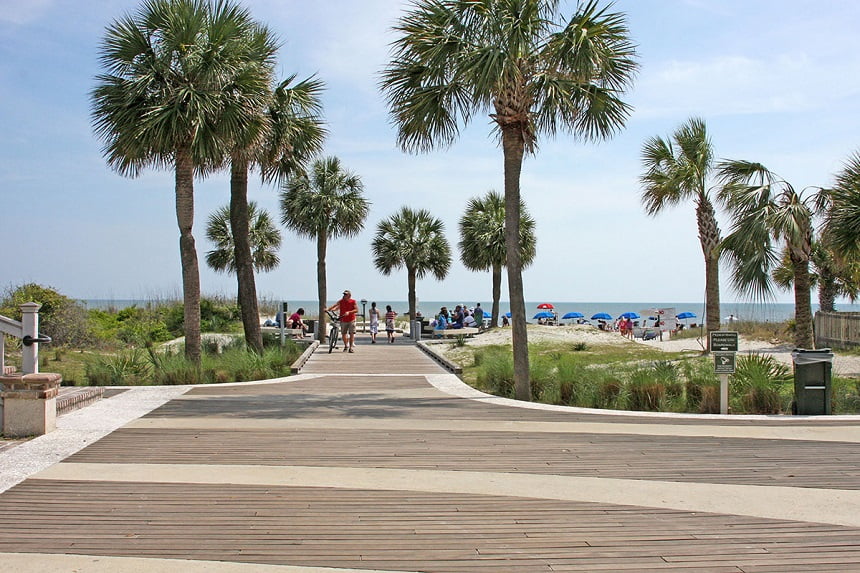 Situated on Hilton Head Island, Coligny Beach is a popular spot for both locals and visitors. It offers a wide sandy beach, access to bike paths, and nearby shopping and dining options at Coligny Plaza.
Litchfield Beach :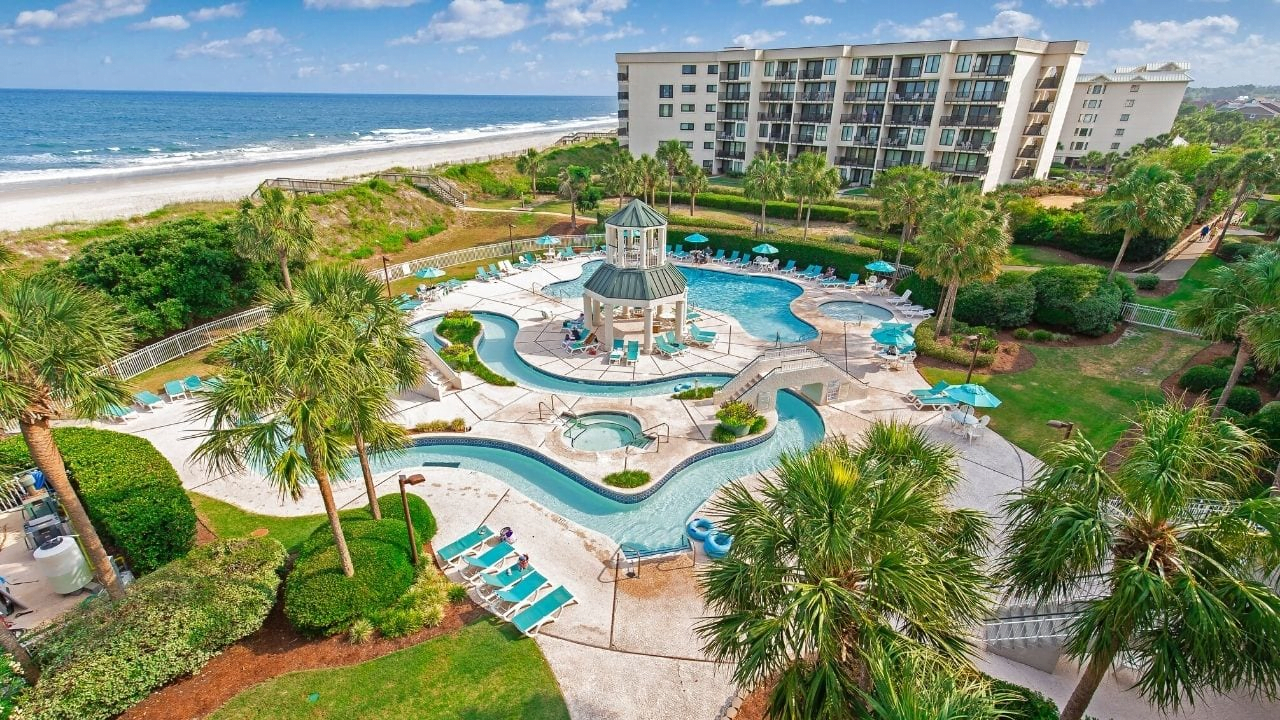 Nestled between Pawleys Island and Murrells Inlet, Litchfield Beach is a tranquil retreat known for its natural beauty. It features uncrowded beaches, sand dunes, and marshes teeming with wildlife.
Morris Island :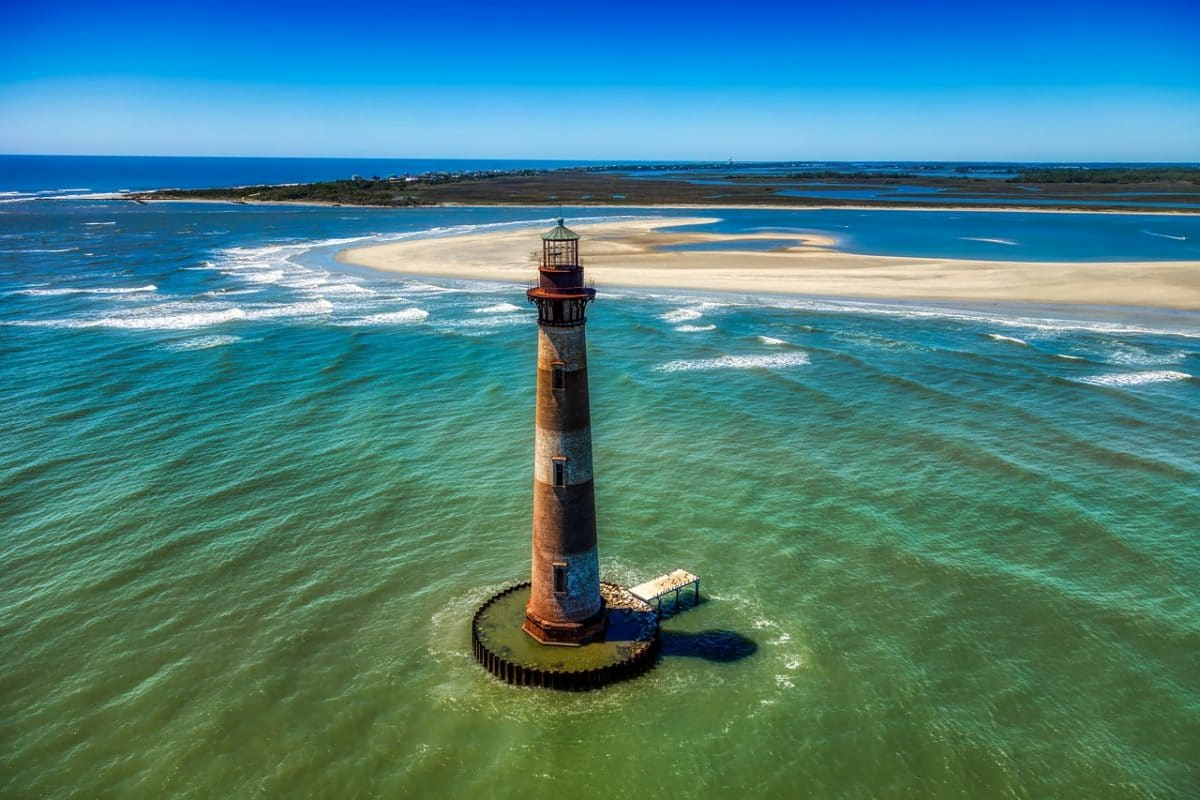 Located near Charleston, Morris Island is an uninhabited barrier island accessible by boat. It offers a secluded beach, fantastic views of the Charleston Harbor, and the iconic Morris Island Lighthouse.
Huntington Beach State Park :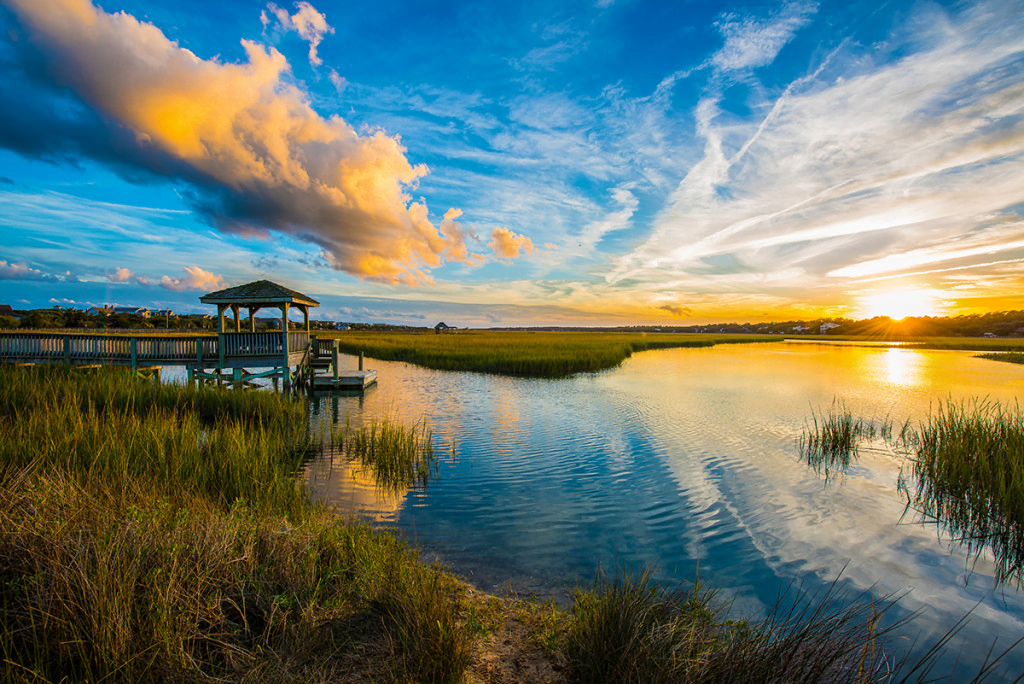 Situated near Murrells Inlet, Huntington Beach State Park is a coastal preserve known for its natural beauty and abundant wildlife. Visitors can enjoy both a pristine beach and explore the park's hiking trails and birdwatching opportunities.
Seabrook Island :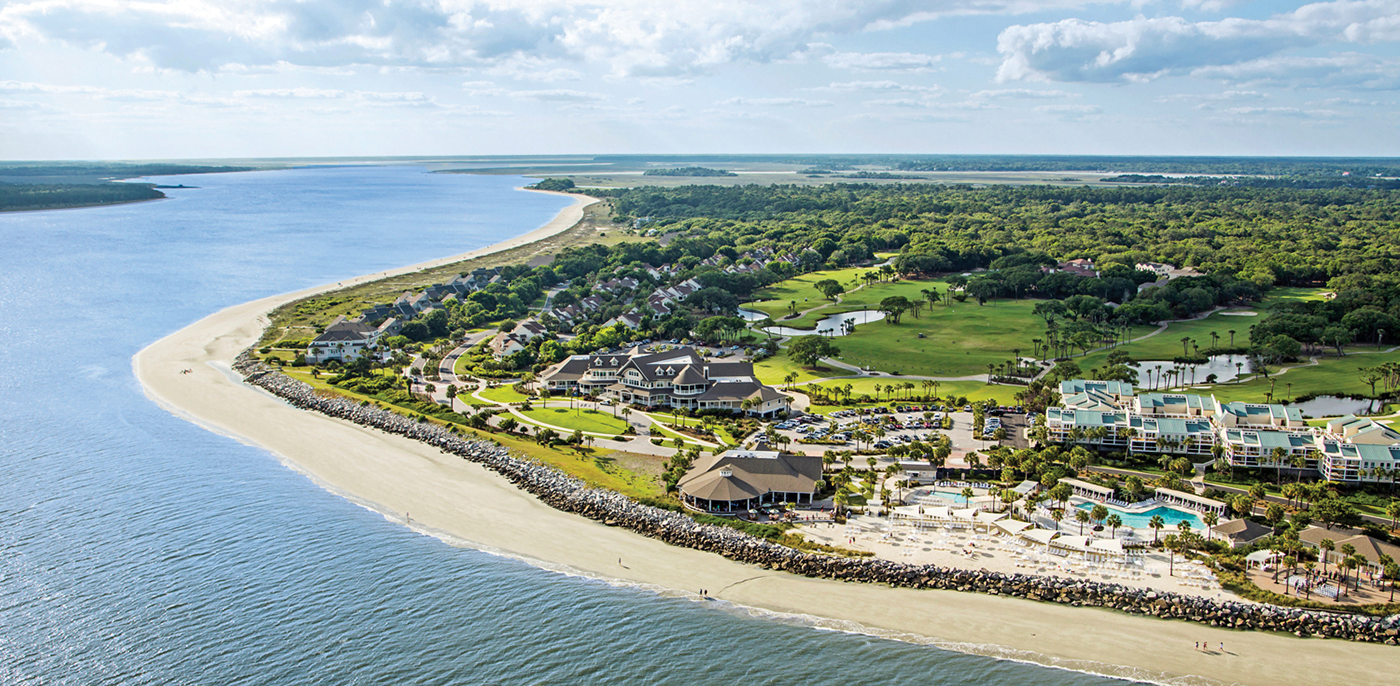 Located near Kiawah Island, Seabrook Island is a private, gated community with a stunning beach and lush natural surroundings. It offers a tranquil and upscale beach experience, complete with golf courses and equestrian activities.
Harbor Island :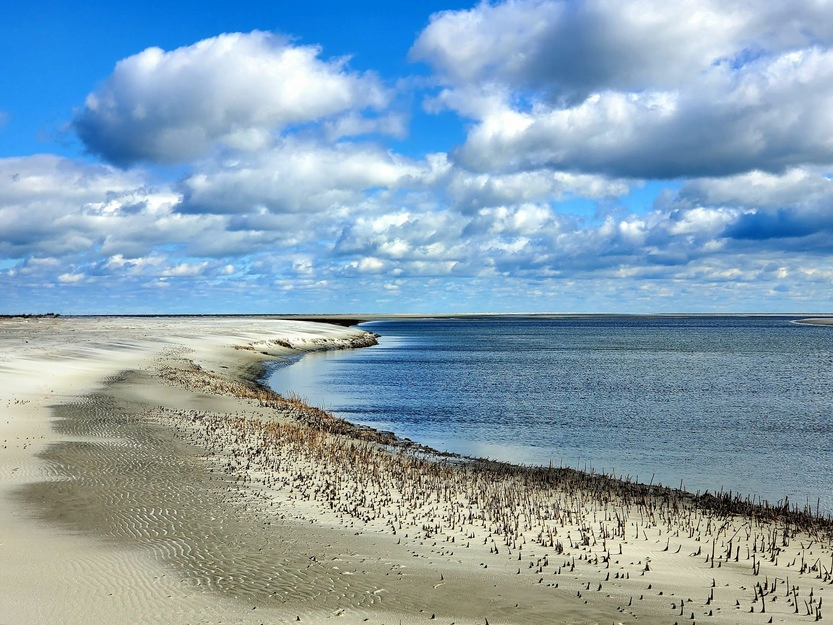 Harbor Island is a quiet and secluded barrier island near Beaufort. It offers miles of uncrowded beaches, tidal marshes, and nature trails. The island's peaceful ambiance makes it an ideal getaway for relaxation.
Isle of Palms County Park :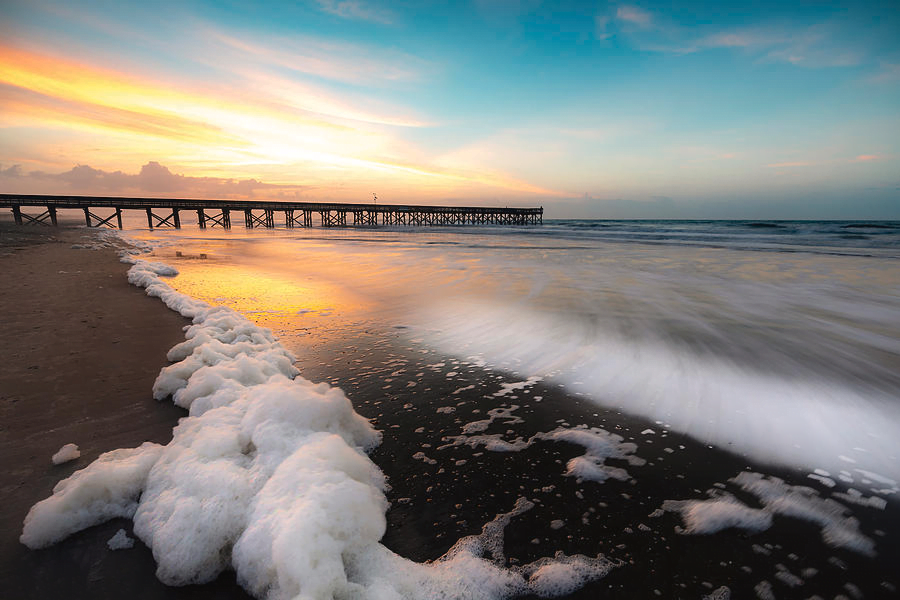 Situated on Isle of Palms, this county park features a beautiful beach, picnic areas, and amenities such as restrooms and showers. It is a popular spot for swimming, sunbathing, and beachfront activities.
Singleton Beach :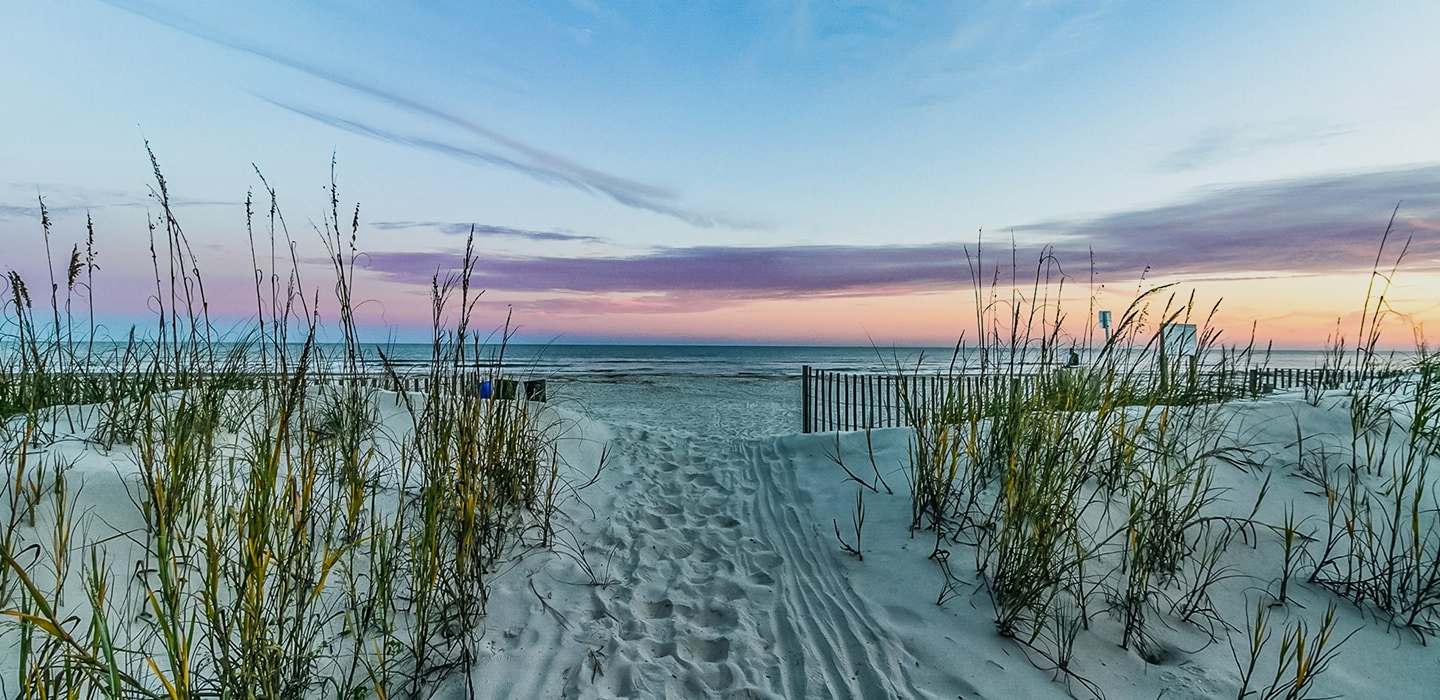 Located on Hilton Head Island, Singleton Beach is a less crowded alternative to some of the more popular beaches. It offers a peaceful atmosphere, wide sandy shores, and picturesque views.
Botany Bay Plantation Heritage Preserve :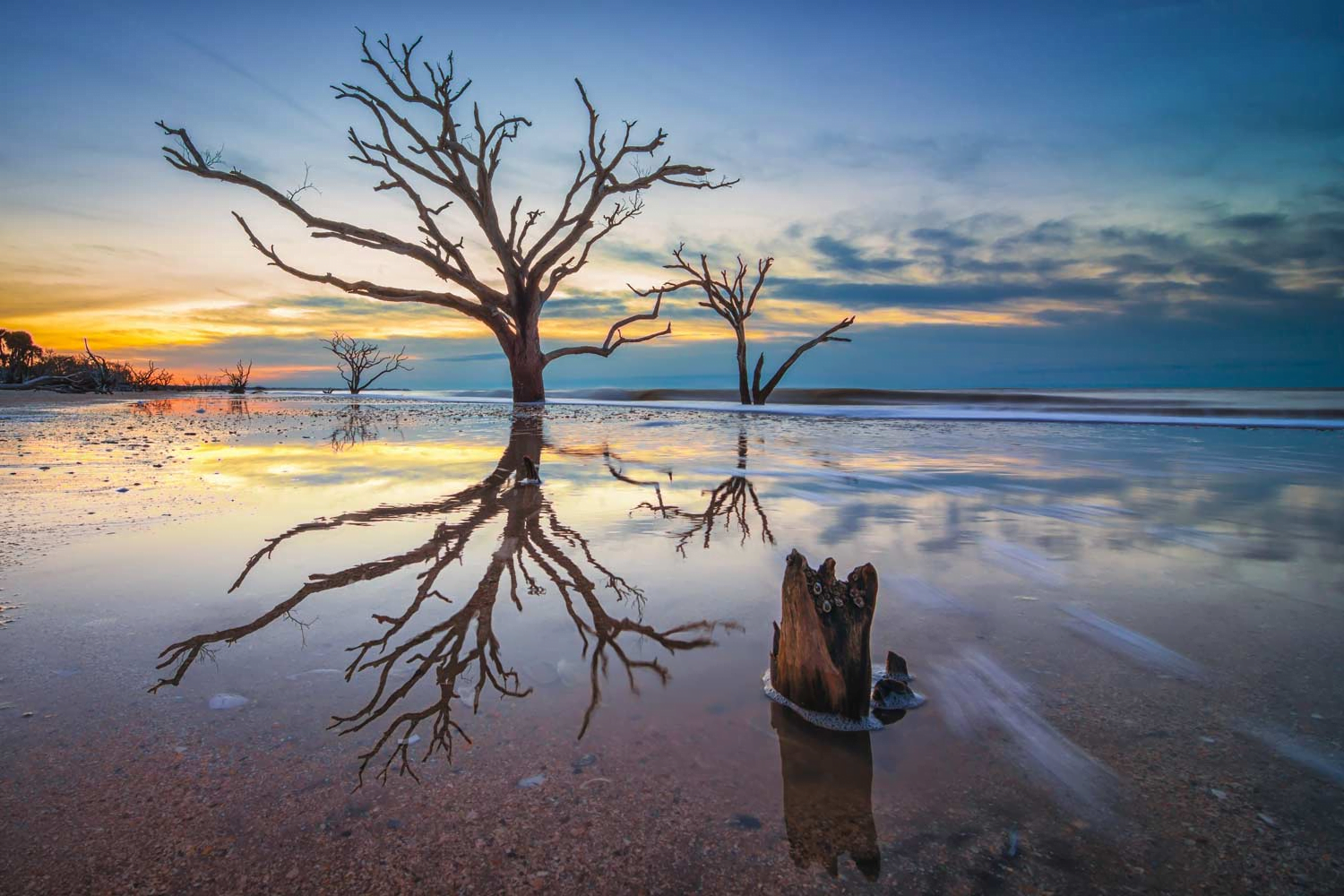 This unique beach destination on Edisto Island features a blend of natural beauty and historical significance. Visitors can explore the undeveloped beach, historic ruins, and scenic trails within the preserve.
South Carolina is home to several beautiful beaches that offer stunning coastal scenery and a range of recreational activities.
These are just a few of the many wonderful beaches in South Carolina. Each offers its unique charm, so you can choose the one that best suits your preferences for a memorable beach vacation.