Stockholm, the capital of Sweden, consists of 14 islands and more than 50 bridges on an extensive Baltic Sea archipelago. This cosmopolitan city has a perfect blend of ancient architecture and modern sophistication with sprawling greenery and endless open water.
The cobblestone streets and ochre coloured buildings of the old town are home to the 13th-century Cathedral, the Royal Palace and the Nobel Museum. With ferries and sightseeing boats shuttling passengers between the islands, the vibrant waterfront promenades are packed with brilliant attractions.
There are the top 10 things to do in Stockholm, Sweden :
10) ABBA the Museum: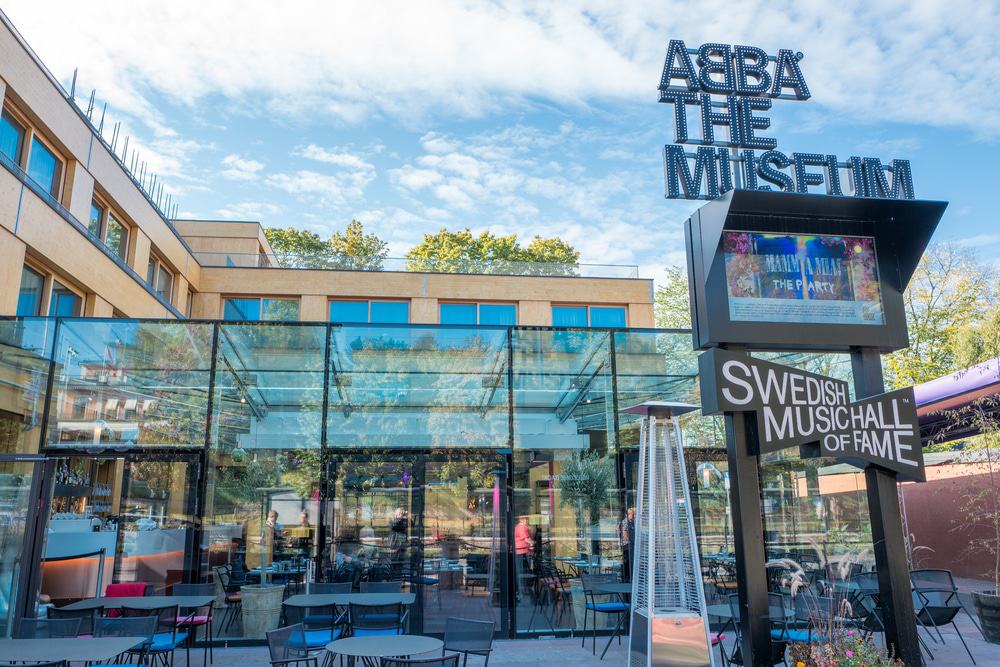 More than three decades after they split up, their music still pops up in movies, TV shows and of course their record-breaking musical Mamma Mia.
The museum brims with ABBA memorabilia and visitors can see costumes, gold records, instruments and original items. Then you can be an important part of the action by experiencing the feeling of being the 5th member of ABBA and singing at the Polar Studio with the band.
9) Royal Bridges and Canal Tour: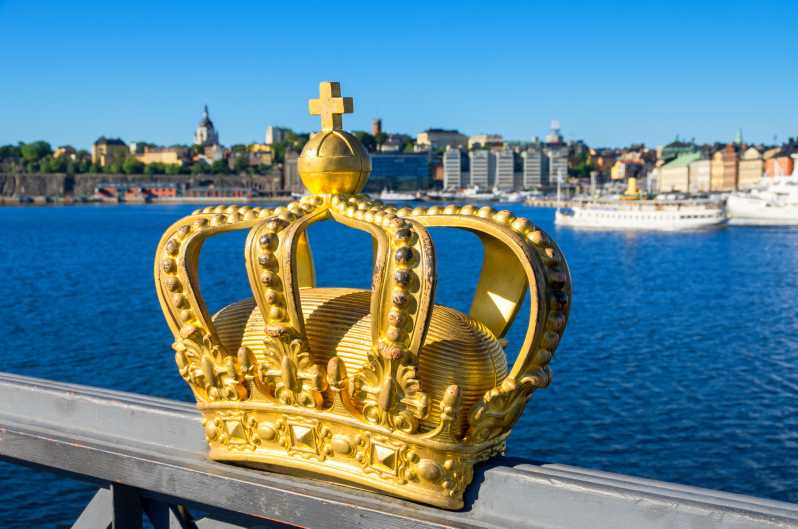 Stockholm is a city that virtually lies on the water with the sea running through the city itself, and one of the best ways to explore is via a canal boat tour.
Visitors can leave from the Royal Palace in the centre of Stockholm and cruise through the Djurgården canal, built by hand back in 1832. Glide under some of Stockholm's 57 bridges and see Stockholm's grand architecture from a whole new angle.
8) Gröna Lund :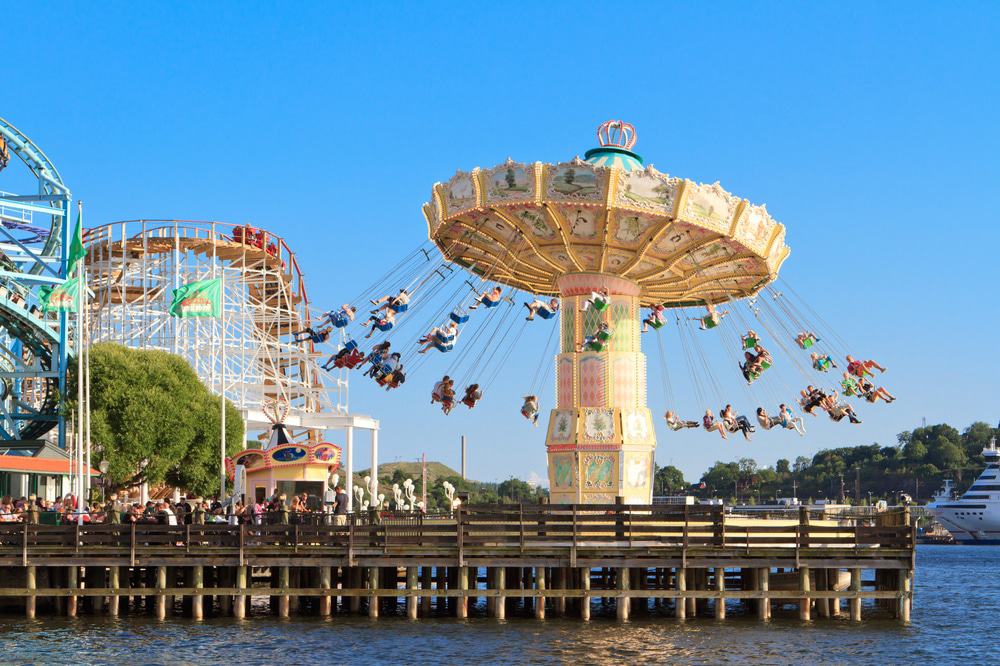 Located right next to the city on Djurgarden Island, Sweden's oldest amusement park, which first opened in 1883, is very much up to date and perfect for a family day out.
With over 30 attractions, including the mighty roller coasters, 'Insane' and the 'Free Fall Tilt', as well as the tamer Funny House, tea cups, carousels and bumper cars, there's no shortage of things to see and do here.
7) Hop-on Hop-off Bus Stockholm: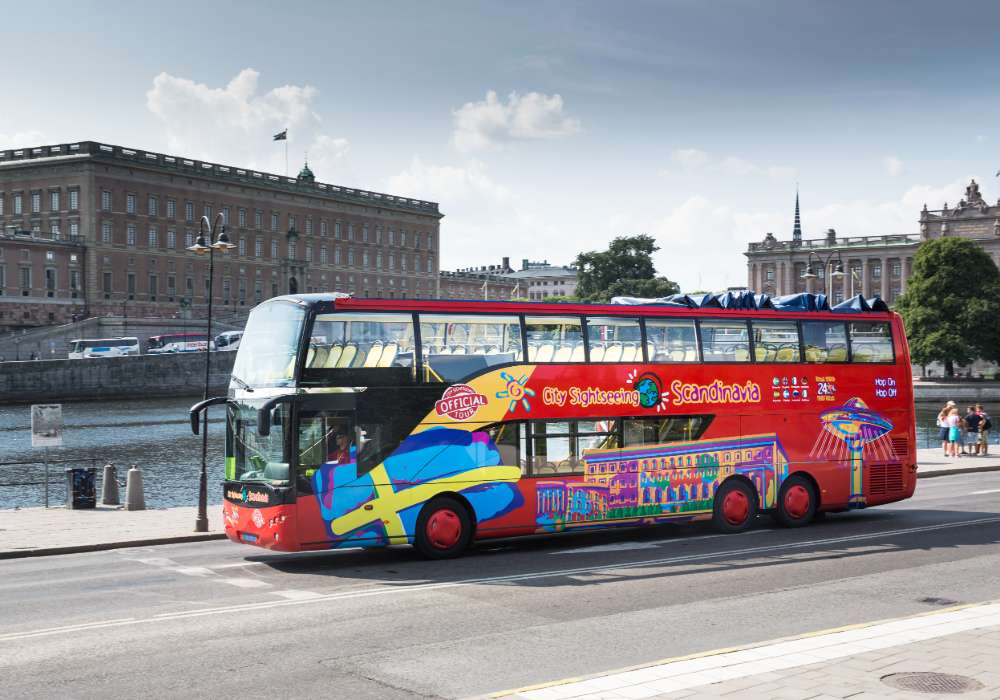 With 20 stops around the city of Stockholm, covering all major tourist attractions, the Hop-on Hop-off Bus is a great way to explore the city. The fleet of comfortable buses will whisk you between stops, specially chosen to give a comprehensive introduction to Stockholm 's rich history and dazzling culture.
With audio guides in several languages and unbeatable panoramic views, visitors can get to know this famous city in detail.
6) Tantolunden Park: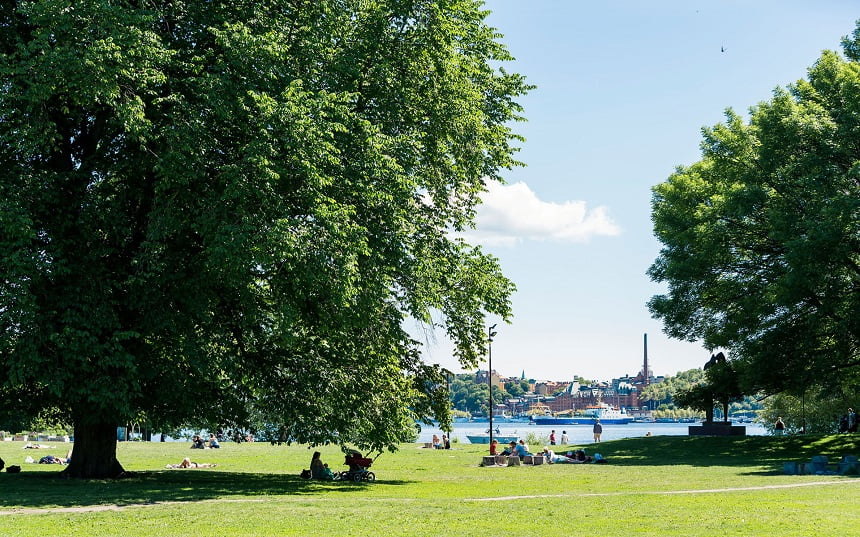 Located in the south-west of the island of Södermalm, adjacent to trendy Hornstull, Tantolunden is one of Stockholm's most extensive and varied parks.
Its combination of allotments, open expanses, an outdoor gym, a children's play area and waterside walks, make it a great getaway from the city centre and there is even a small beach where you can sit and watch the world go by.
5) Fotografiska :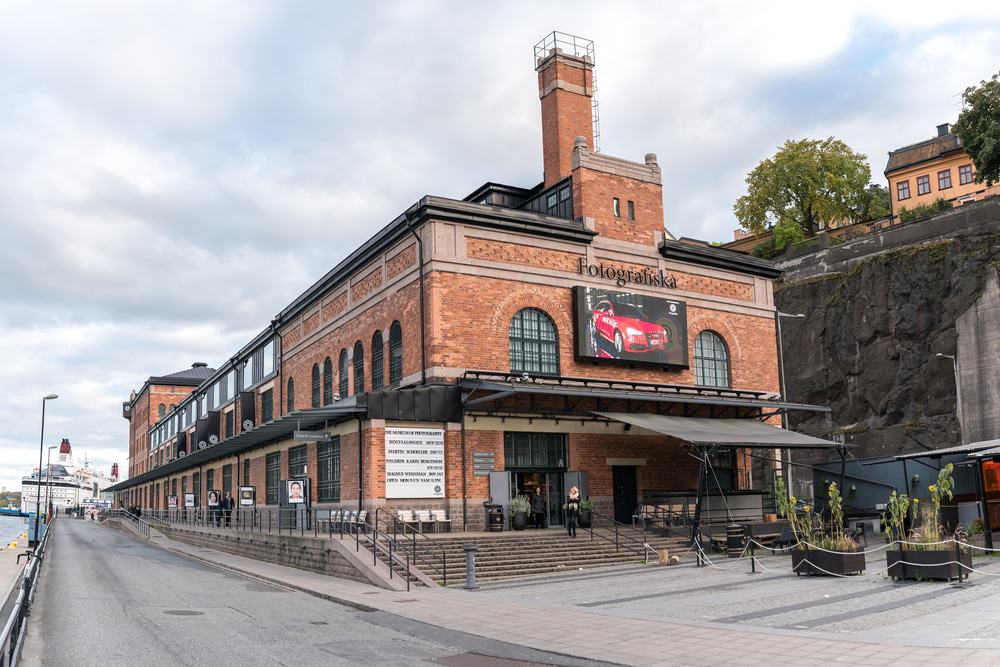 Located in the old wharf at Stadsgården, the Fotografiska is a museum of contemporary photography in Stockholm that's well worth a visit.
Visitors can explore the planet's most exciting subjects, from nature and wildlife, to photojournalism and narrative, to conceptual photography and beyond. See works from world-class photographers, local rising stars and changing exhibitions.
4) Astrid Lindgren's Fairytale World :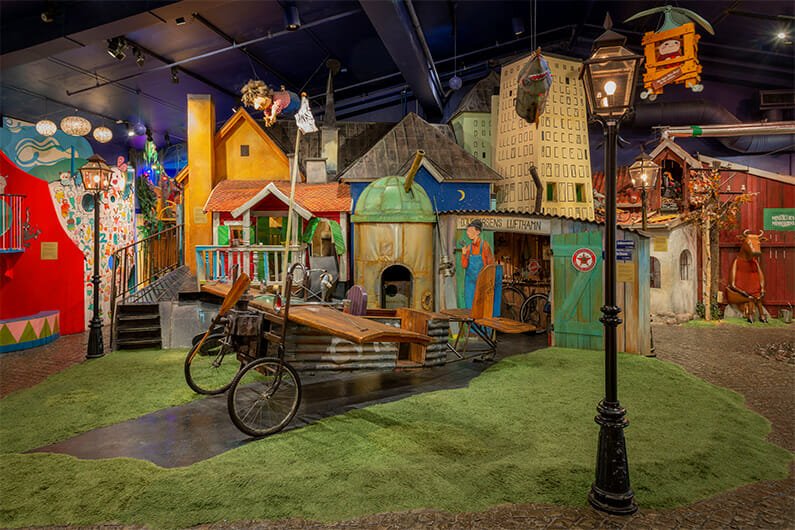 Visitors can check out Junibacken's Story Train, which chugs through famous stories by Astrid Lindgren, featuring narration by Astrid Lindgren herself. Visitors can watch daily live shows packed with fun singing and theatre entertainment for kids.
Enjoy a magical, delightful day together at Junibacken in Stockholm where books come to life and there are amazing playful exhibitions to inspire kids and their parents.
3) Skansen Open-Air Museum and Nordic Zoo: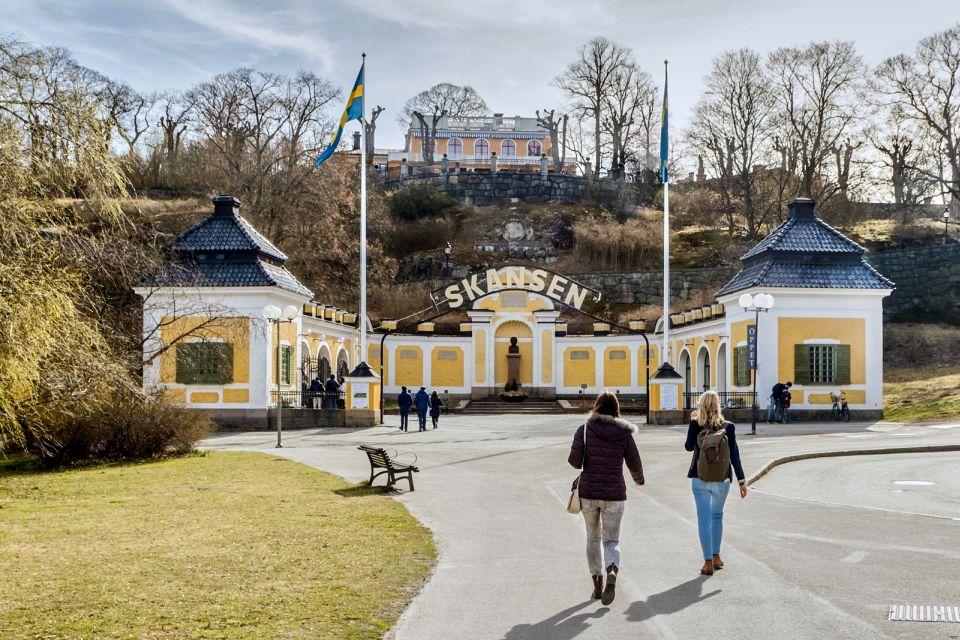 Skansen Open-Air Museum is known for being one of the oldest open-air museums in the world and easily one of the best things to do in Stockholm if you love history. Skansen takes you on an amazing journey into the past to engage with Scandinavian folk traditions, craftsmanship and culture.
Visitors can explore the history of old Sweden across a huge area of farms and dwellings and see fascinating workshops showing traditional crafts like butter-churning, weaving, shoe making and glassblowing, which have been passed down over the generations.
2) Vikingaliv :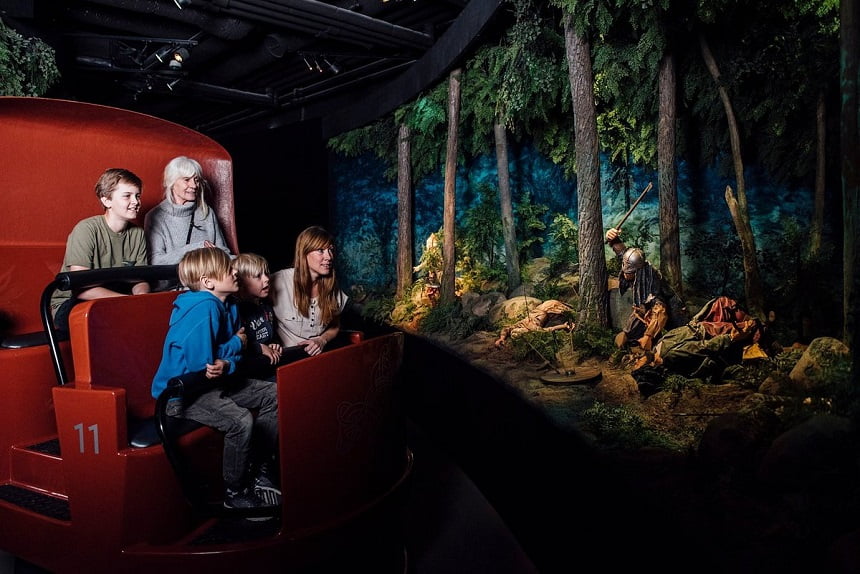 At Vikingaliv visitors can experience the Viking Age through sound, light and moving settings. Learn amazing Viking facts and see the interactive exhibition and learn how the Vikings traded and raided.
Lifelike characters guide you all the way through Stockholm's Vikingaliv, which mixes fun with the very latest research into the history of the Vikings!
1) Vasa Museum :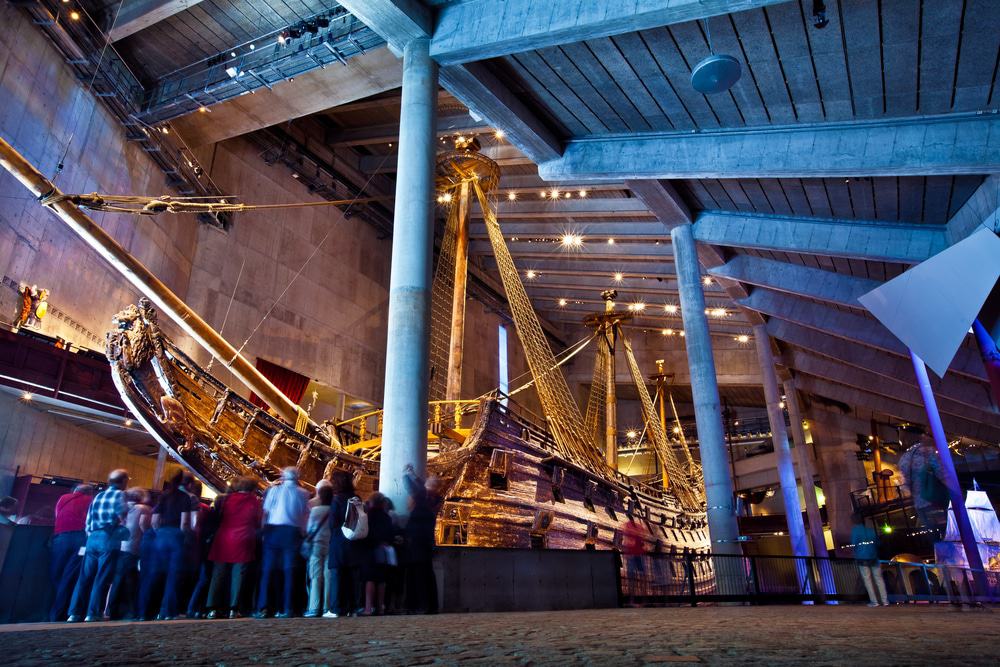 The incredible Vasa battleship was intended to be the pride of the Swedish Imperial fleet, yet it sank on its maiden voyage in 1628. An amazing salvage operation took place in 1961, and now visitors can marvel at this glorious time capsule, 95 percent of which is entirely original.
The three masts on the roof of the museum were reconstructed to the exact height and specifications of the originals.
So that sums up our top 10 things to do in Stockholm, we hope you enjoyed