Vilnius, the capital city of Lithuania, is best known for its historical charm and particularly its Unesco listed Old Town. It is located in the south-east part of Lithuania and is the second largest city in the Baltic states.
With winding cobbled streets, charming local markets, beautiful churches and palaces, along with modern additions, the city is a fantastic blend of old and new and provides a brilliant array of attractions.
There are the top 10 things to do in Vilnius :
10) Hop-on Hop-off Bus Vilnius: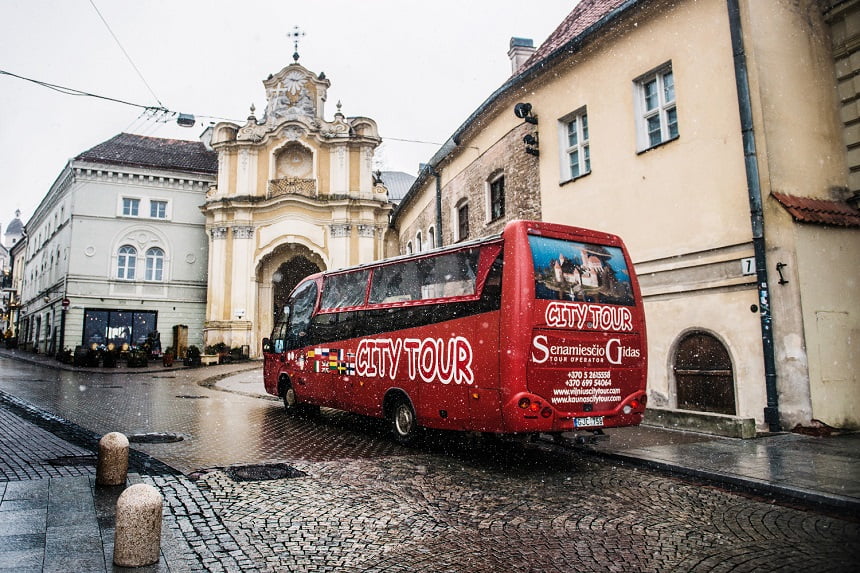 There's lots to like about Vilnius and visitors can see it all with a 24 or 48 hour ticket for the Hop-on Hop-off Bus Vilnius. There's WiFi on board, plus multilingual audio commentary to explain exactly what you're looking at as you cruise between the important sites and monuments.
Hop off at any point on your tour, and rejoin at your leisure. With panoramic views from the bus, Lithuania's capital has never been so easy to explore.
9) St. Anne's Church :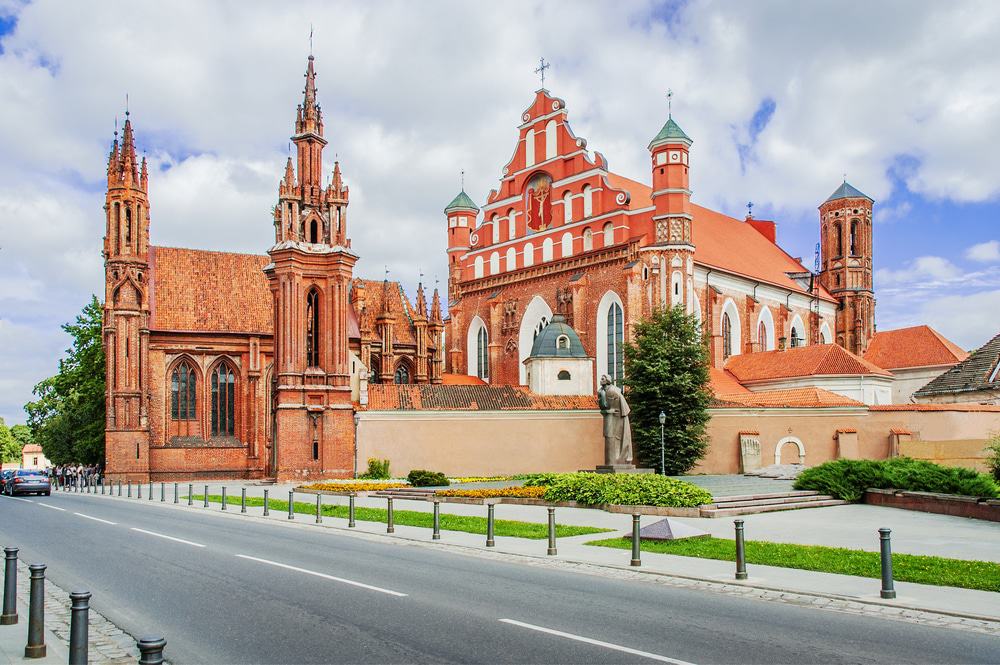 Standing tall above the Lithuanian capital of Vilnius, St. Anne's Church was built for Anna, Grand Duchess of Lithuania and has watched history unfold around it. The 500-year-old church remains a prime example of Gothic architecture and is one of the prettiest buildings in Lithuania.
Visitors can admire its picturesque brick towers and rose windows combined with a beautiful interior.
8) Tour to Trakai Island and Trakai Castle: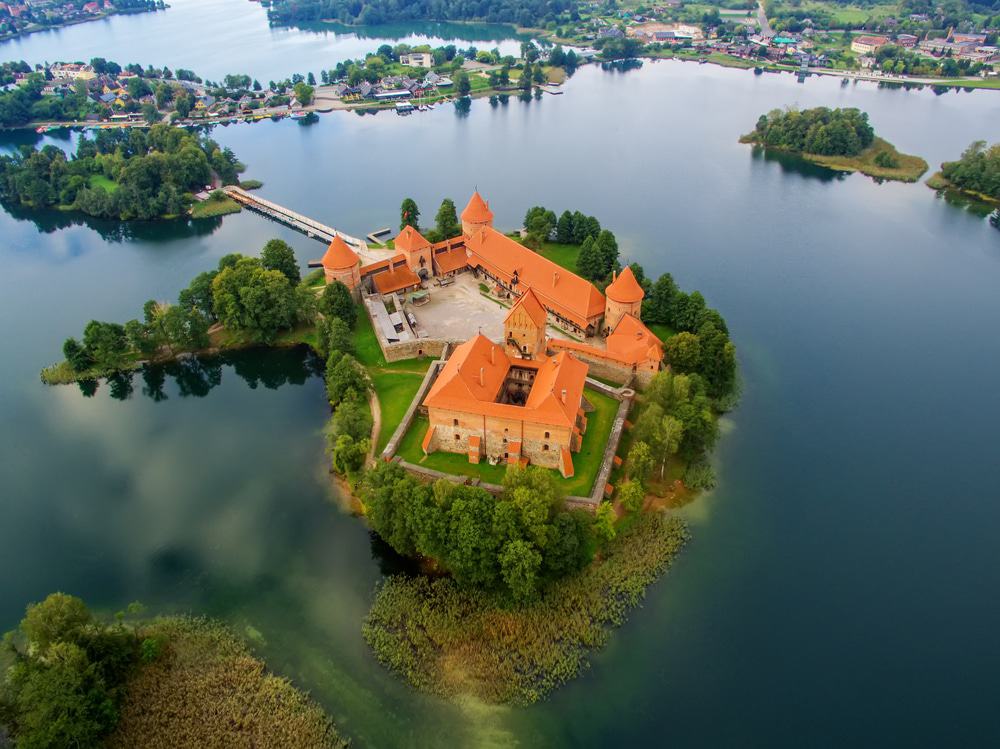 Take a trip from Vilnius and venture into the Lithuanian countryside on a historic sightseeing adventure. Marvel at the magnificence of Trakai Castle standing proud surrounded by beautiful wetlands, then take a tour of its enchanting interior.
The fairy-tale Trakai Castle, which sits pretty in the middle of a stunning lake, has many rooms and chambers to explore, and a gripping history to uncover.
7) Liubavas Manor-Museum: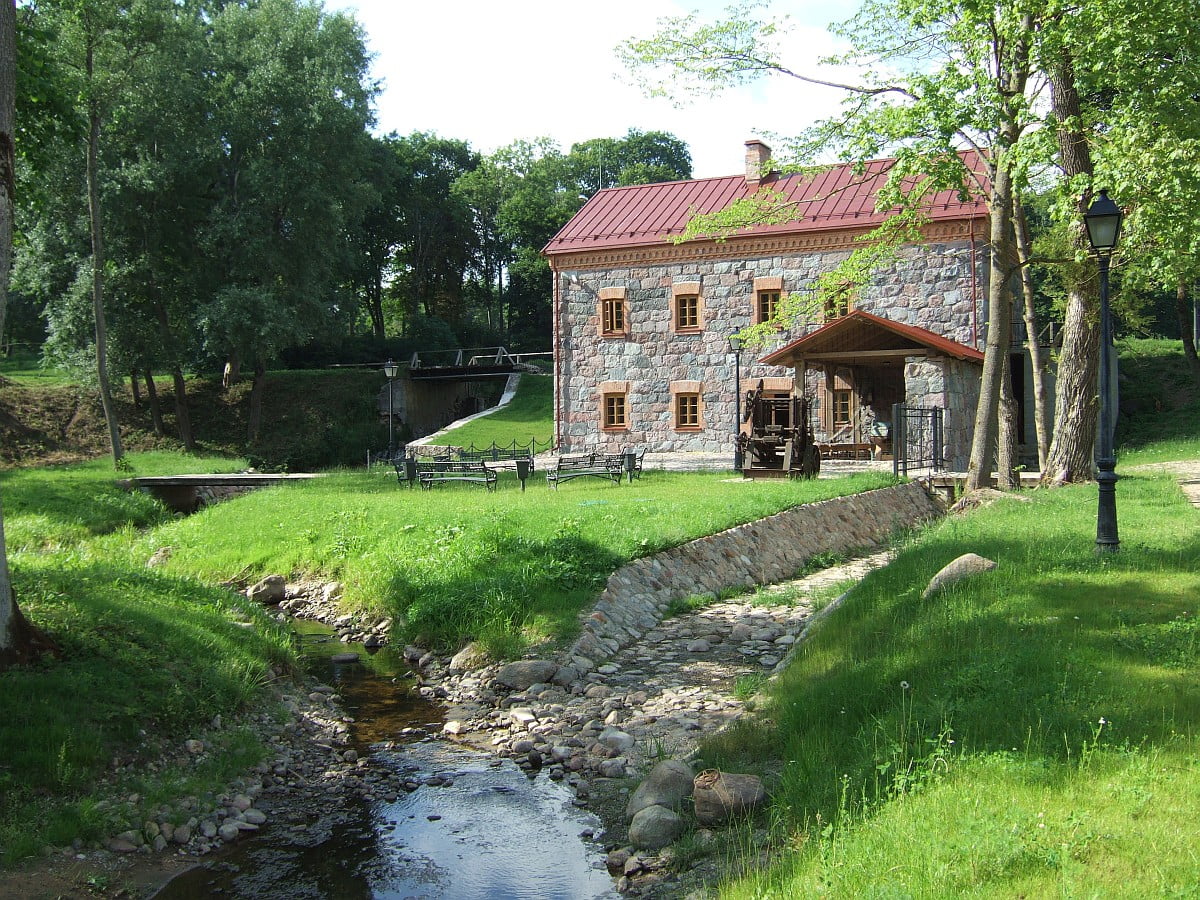 Located a short 30-minute drive from Vilnius, Liubavas Manor is one of Lithuania's oldest estates. Visitors can amble around the scenic grounds and tour the manor and learn about the amazing history and the tales of intrigue hidden within.
Visit the beautifully restored water-mill grinding flour out of grain, and learn the history of the tradition. Liubavas Manor-Museum is a slice of Lithuanian life that preserves centuries of traditional heritage.
6) Vingis Park :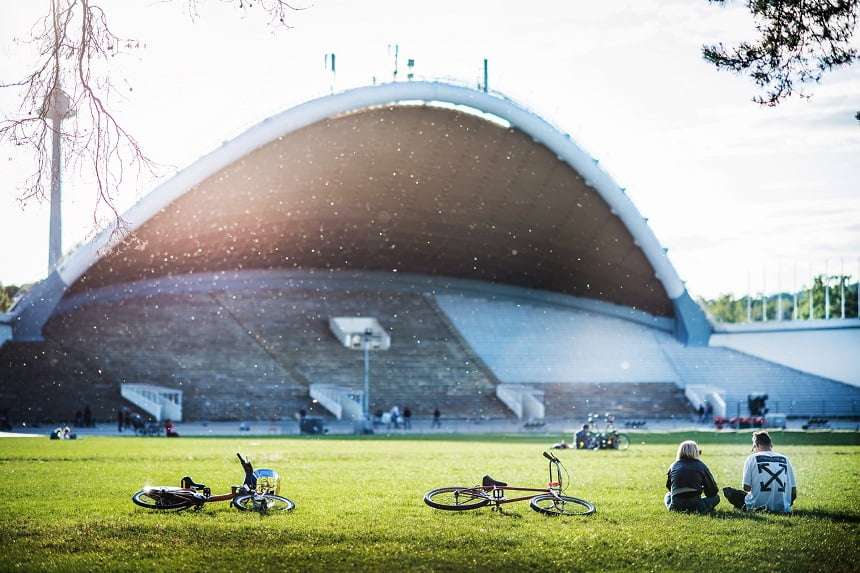 Vingis Park is by far the largest park in Vilnius, spanning 400 acres. With a small botanical garden, sports complex, outdoor concert venue, several playgrounds, and plenty of benches to sit on, visitors can find some active, or inactive, fun.
Numerous cycling and running trails weave throughout the park, and cyclists have the option to rent a bike.
5) Vilnius Cathedral :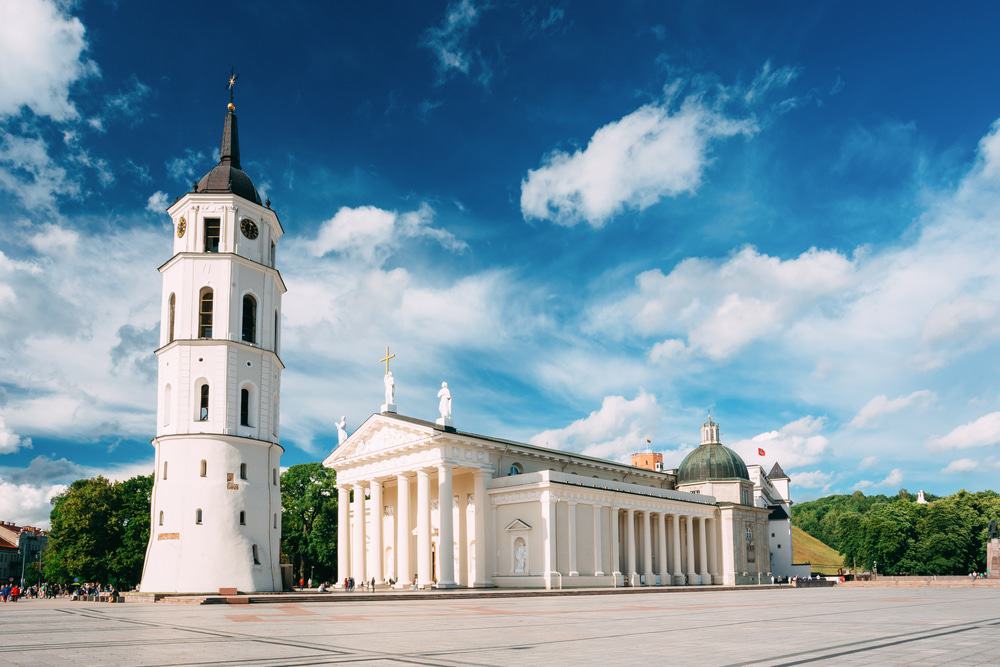 The Cathedral Basilica of St Stanislaus and St Ladislaus of Vilnius often goes by the much shorter name Vilnius Cathedral. It's located just off Cathedral Square in Vilnius Old Town.
Visitors can admire the décor and authentic construction and then climb to the top of the 13th-century tower and take in the Baroque architecture and cobblestone streets from up high or see Vilnius from a virtual lookout platform instead.
4) Europos Parkas :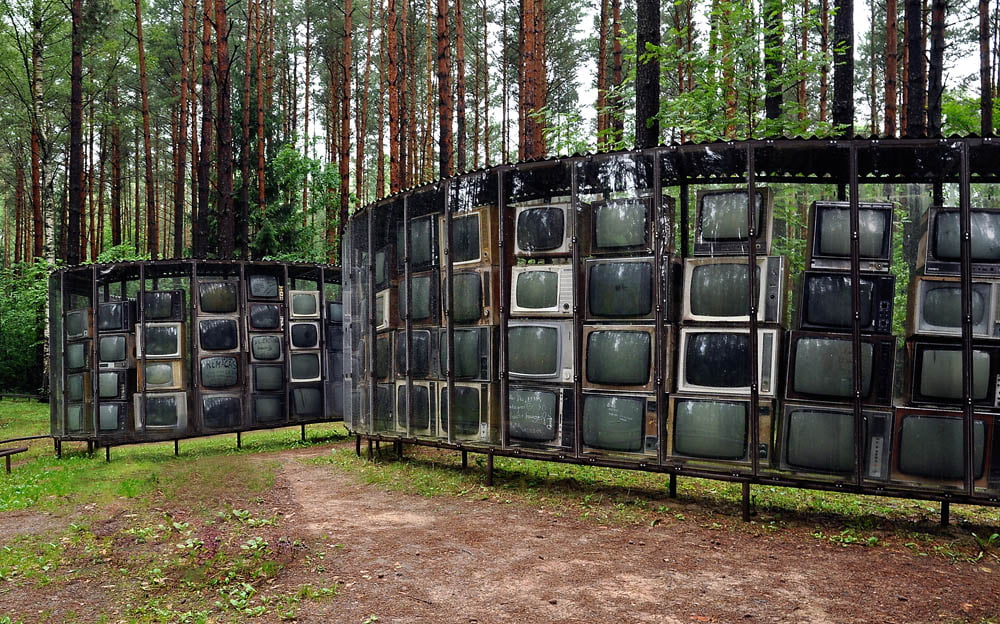 Europos Parkas is an outdoor wooded wonderland located 17 kilometers from Vilnius. It was founded in 1991 by Lithuanian sculptor Gintaras Karosas, and features over 90 sculptures and art-installations spread over 55 hectares, with works originating from 27 different countries.
Visitors can see the breathtaking hilly pastures, atmospheric forest trails, and freshwater springs on the hunt for thought-provoking sculptures and towering art installations that spring up from the landscape making an atmospheric adventure of art, nature, and imagination.
3) Wander around Vilnius Old Town: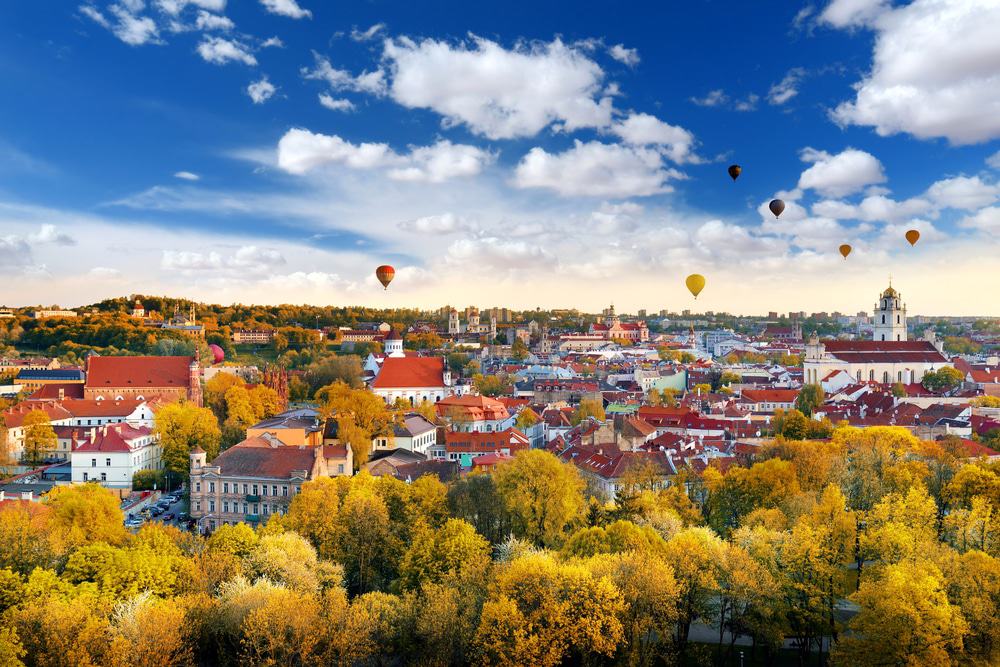 Vilnius Old Town is a UNESCO World Heritage Site and sits at the point where two of Lithuania's main rivers converge. It is known for being one of the premium medieval towns in Europe thanks to its amazingly well preserved buildings, and showcases architecture in the Gothic, Renaissance, and Neo-Classical styles.
All the structures are centred on a main piazza and visitors will find cobbled streets that are dotted with bars and eateries.
2) The Vilnius Television Tower: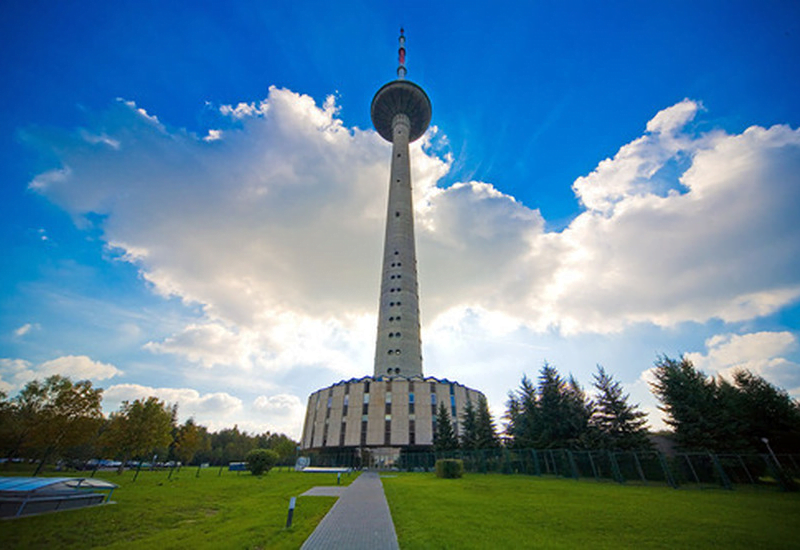 The Vilnius Television Tower is the tallest building in Lithuania at 326.5 metres high, and is an immediately recognisable fixture on the cityscape. Located in Vilnius' north-eastern district, the Television Tower played host to the January Events that took place in January 1991, as Lithuania fought for its independence.
Today, visitors can go up to a revolving circular observation platform, which provides spectacular views across the whole city.
1) Gediminas Tower :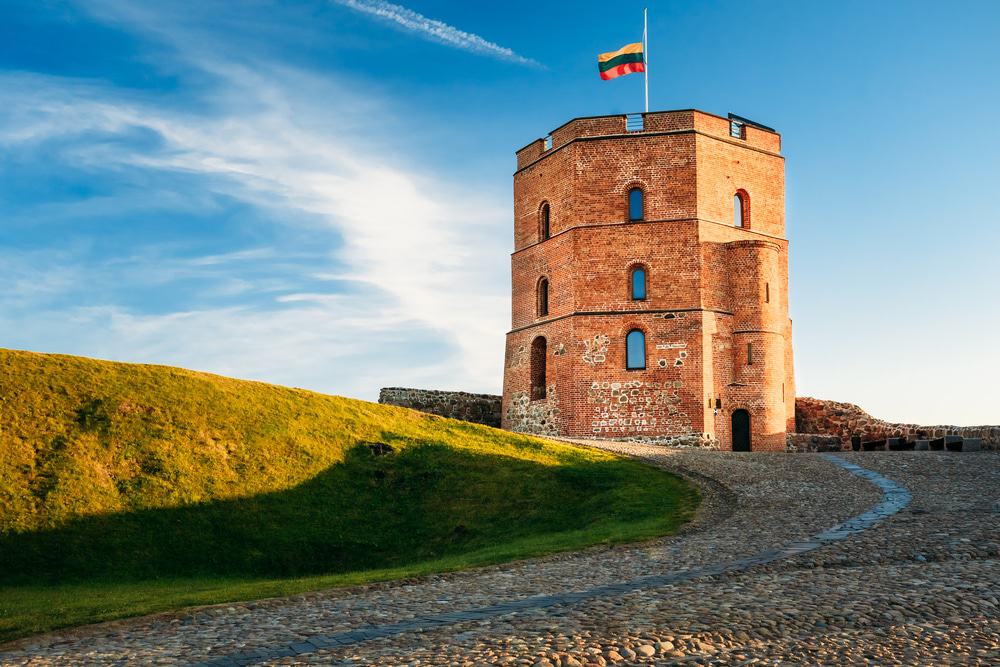 Gediminas Castle Tower is part of what would have been called the Upper Castle, a wider complex built in the 14th century in Vilnius. It has an interesting hexagonal shape and houses a weapons and armoury exhibition inside.
The tower can be reached by either walking up Castle Hill or visitors can take the scenic funicular. An observation deck on the top of the tower is the best place from which to appreciate a magnificent panorama of Vilnius.
So that sums up our top 10 things to do in Vilnius, we hope you enjoyed