Tucked away in the dramatic landscape of the Alps, Innsbruck is a true alpine gem and known world wide for its ski resorts and tradition of hosting winter sports competitions. But there's also plenty to discover away from the slopes, and this is what makes Innsbruck an appealing year-round destination.
Sparkling Swarovski has their museum here; there's a strong programme of concerts and festivals; and the unspoiled Old Town boasts beautiful architecture, as well as some fine restaurants and quirky sites.
There are the 10 best things to do in Innsbruck :
10) Ambras Castle :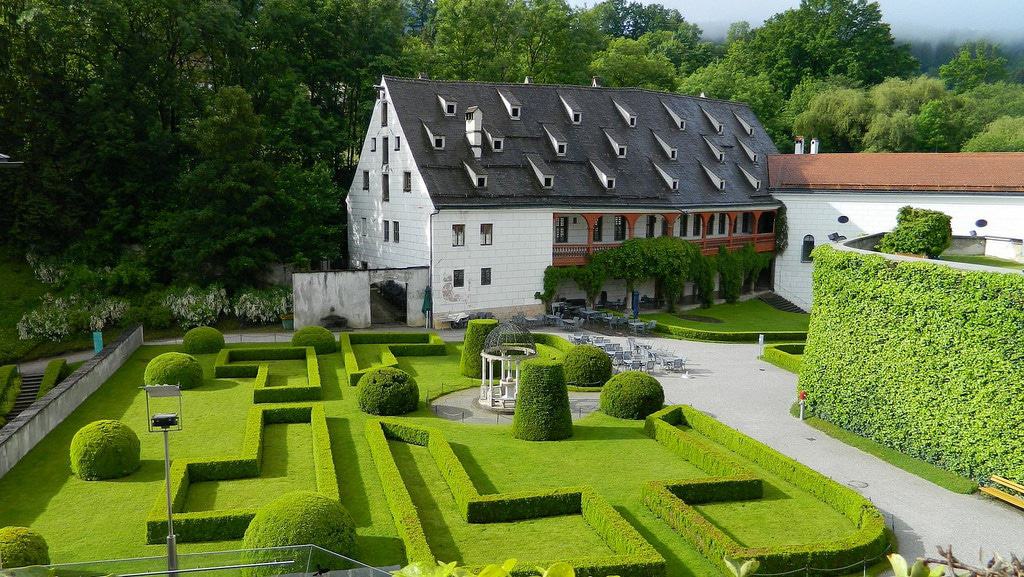 This fine Renaissance castle is one of the most popular attractions in the area around Innsbruck and was home to the important historical figure Archduke Ferdinand II. The castle and grounds stands in the southern part of Innsbruck and can be reached by both tram and bus.
A glorious building with extensive gardens, the highlights are the ornately decorated Spanish Hall, the painted courtyard, and the Chamber of Art and Curiosities.
9) Swarovski Crystal Worlds :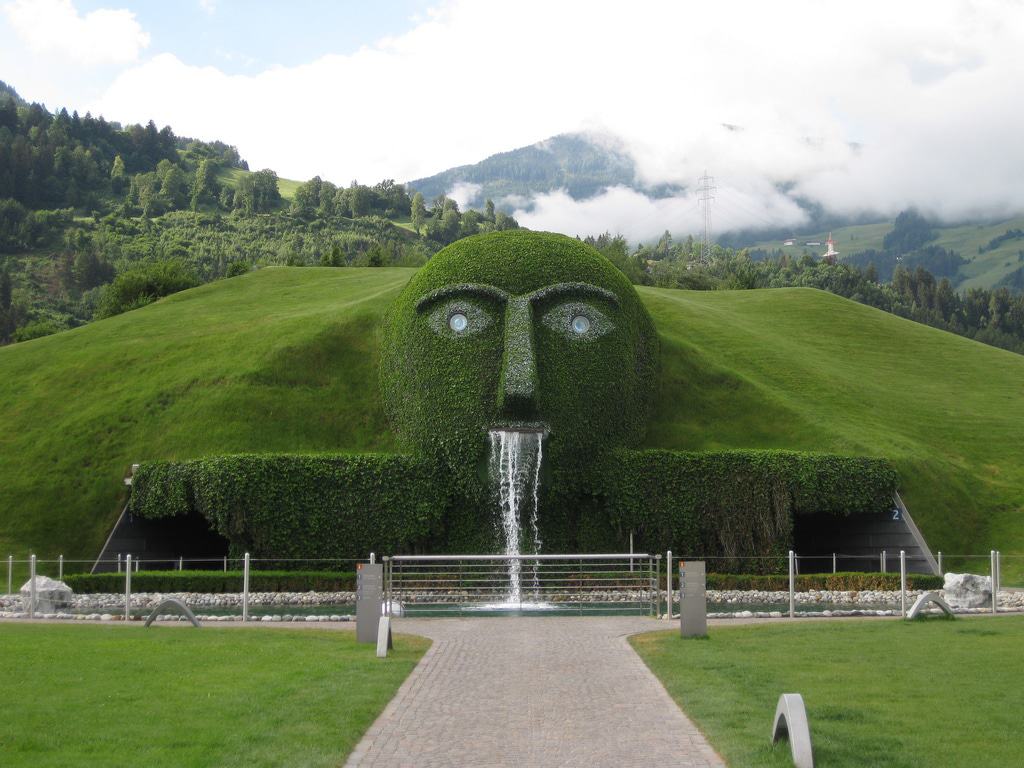 World famous and wonderful, Swarovski Crystal Worlds is located just 20 kilometres east of Innsbruck. Swarovski Kristallwelten turns Swarovski crystal into a living experience that is constantly changing and being imagined for its visitors.
In the Chambers of Wonder and the expansive gardens, internationally recognised artists, designers, and architects have interpreted crystal in their own unique ways.
8) Tyrolean Evening Show :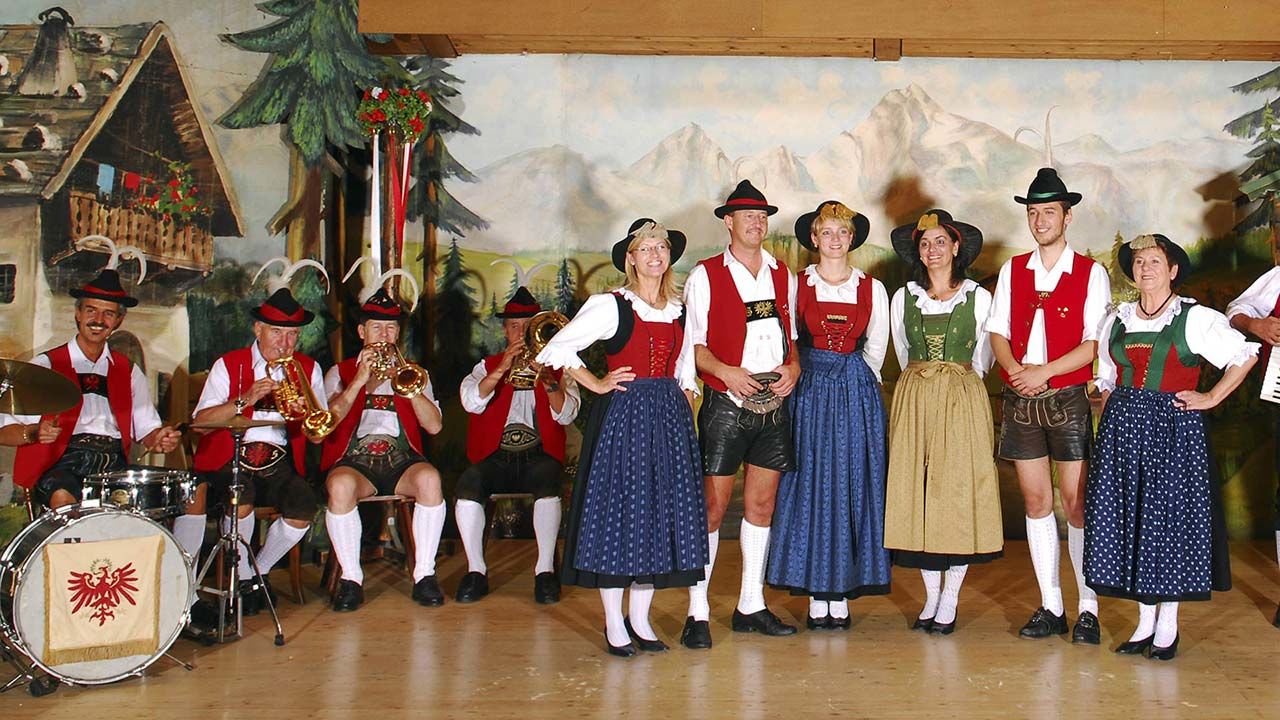 Enjoy an evening of quintessentially Austrian entertainment, performed by the Gundolf family who have been dazzling audiences with traditional folk shows for over 50 years. See and hear traditional dancing and live music, with authentic yodelling and 'shoe-slapping' routines.
Relax and enjoy a complimentary beverage in the cosy Sandwirt am Inn, famed for its Alpine hospitality.
7) Hungerburg Funicular :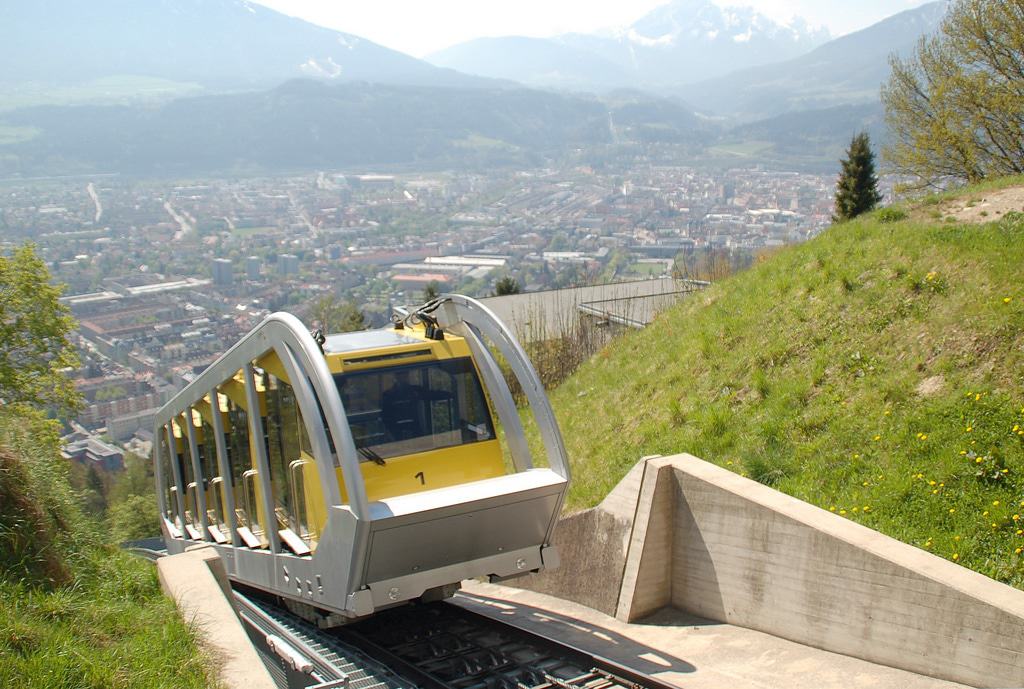 Due to Innsbruck's location in the mountains, there are several Cable car routes and Funiculars used as modes of transportation. The Hungerburg Funicular is one of the most impressive and serves as transport link between Innsbruck city centre and the Hungerburg district.
The route of the Funicular passes over a bridge, through a tunnel and up a steep incline to reach the Hungerburg 860 meters above sea level. At the top you are greeted with panoramic views of the central Valley and across to the Italian border.
6) Court Church (Hofkirche) and museum: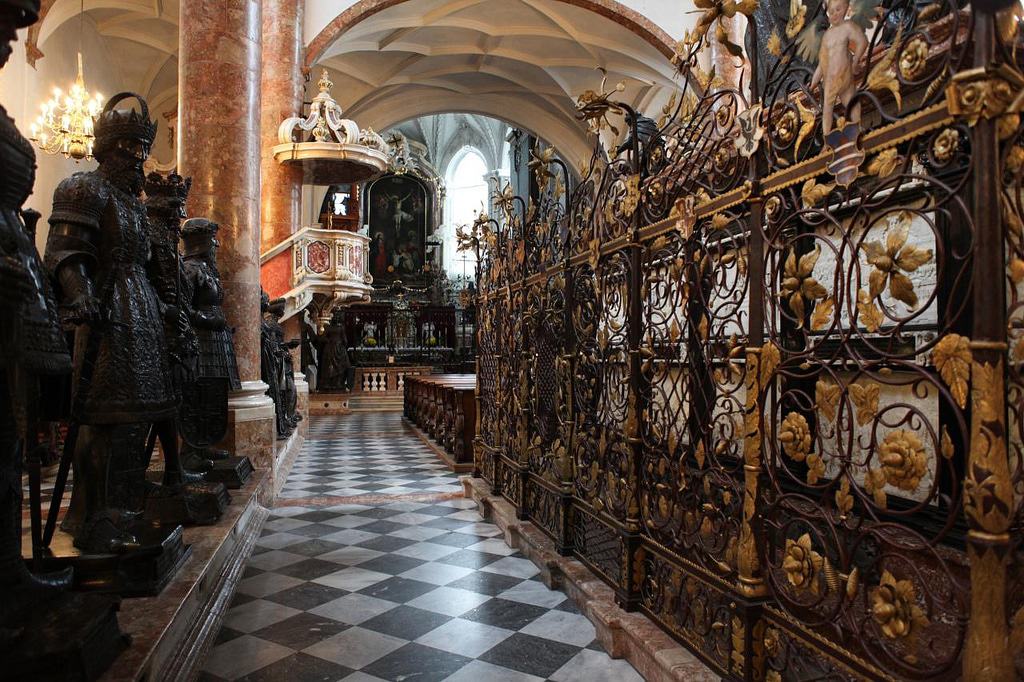 The Hofkirche is a Gothic church located in the Altstadt section of Innsbruck. The church was built in 1553 by Emperor Ferdinand Ist as a memorial to his grandfather Emperor Maximilian. While the architecture of this church is interesting, the real treat is the interior, which is full of beautiful red marble columns and a Cenotaph.
This is ringed by 28 bronze statues representing the Emperor's ancestors and heroes. The cenotaph itself is decorated with marble reliefs depicting scenes from the Emperor's life.
5) Triumphal Arch, Innsbruck: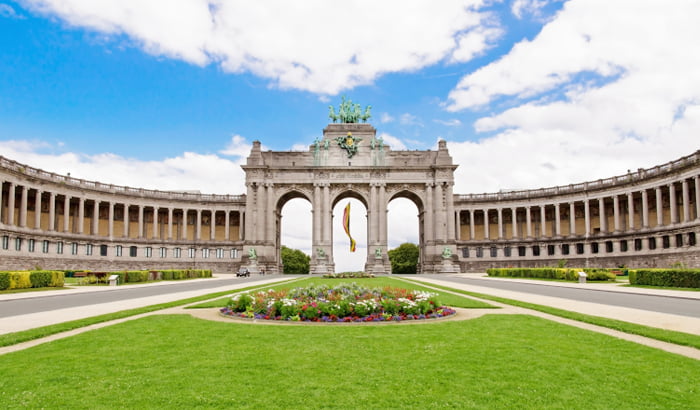 Empress Maria Theresa built this roman style triumphal arch in 1765 to celebrate her son's wedding. The Duke of Tuscany, who would eventually be known as Emperor Leopold II, was to wed Princess Maria Ludovica from Spain.
This famous landmark is located at the southern end of the present Maria-Theresien-Straße, once the southern road out of the city.
4) Hofgarten, Innsbruck: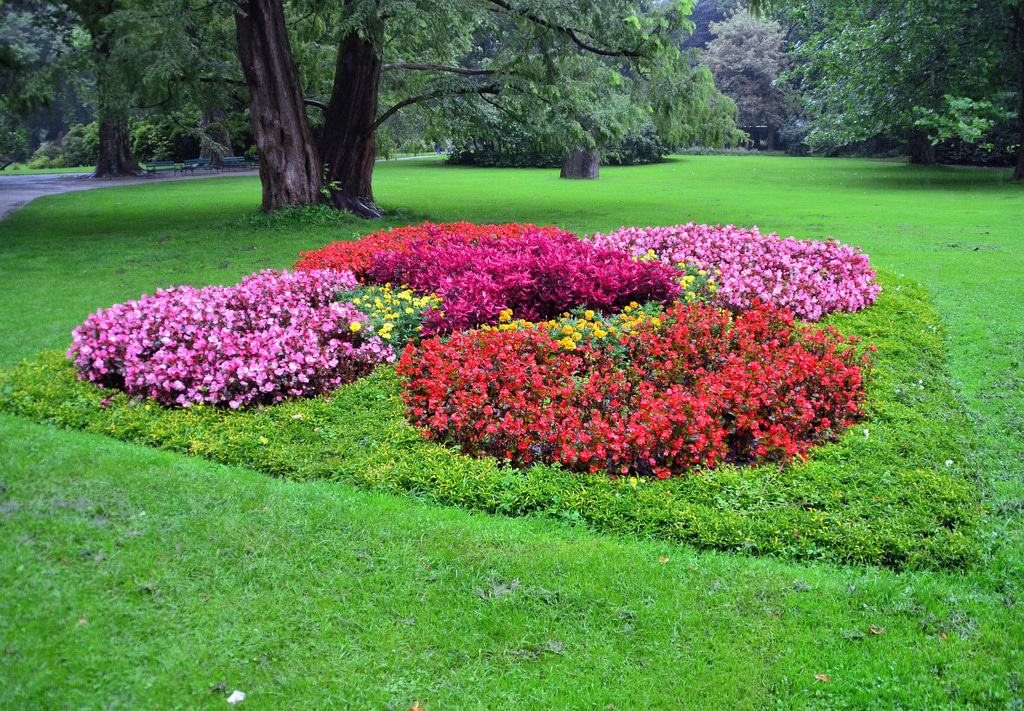 The Hofgarten is a protected park located near the Hofburg Palace; it is quite central and easy to reach. The landscaped royal palace gardens date from 1410 and cover an area of 25 acres.
Over the years the garden has seen many different designs and now contains several ponds, a play-park, a restaurant, butterfly house and loads of beautiful mature trees and plant life.
3) Imperial Palace Hofburg, Innsbruck: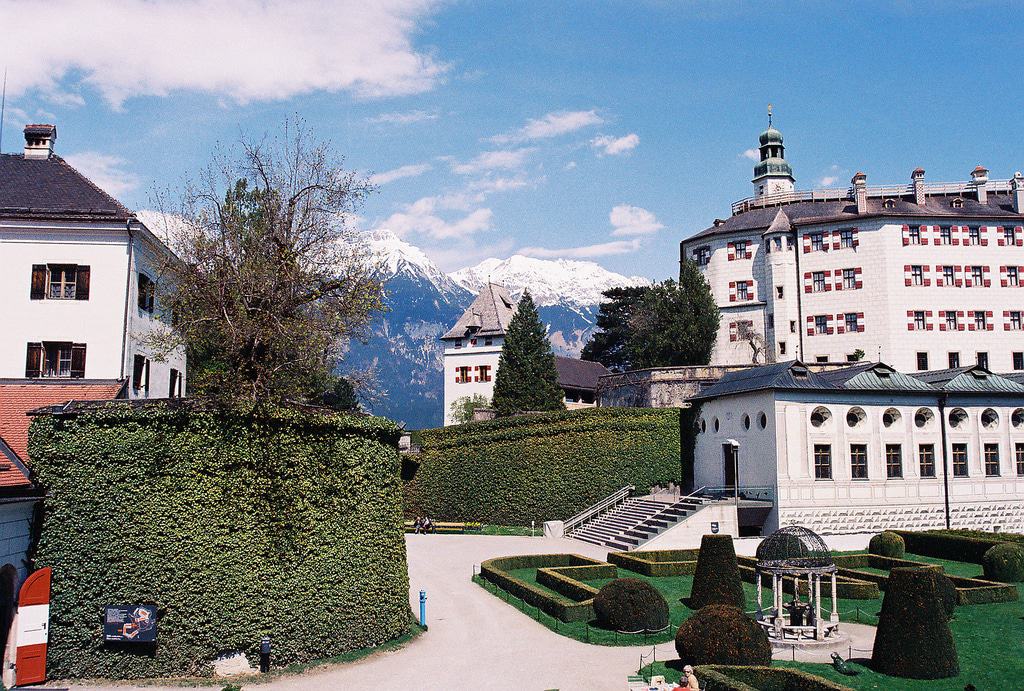 The Hofburg is a fine piece of architecture and a significant cultural building. Constructed in the 1400's, this striking palace has a brilliant white façade with green domed towers and a beautiful interior.
Many of the rooms still have their original furniture and colour schemes, and the spectacular 'Giants' Hall has dramatic frescoes, as well as life-size portraits of the royal children and grandchildren.
2) Innsbruck Cathedral :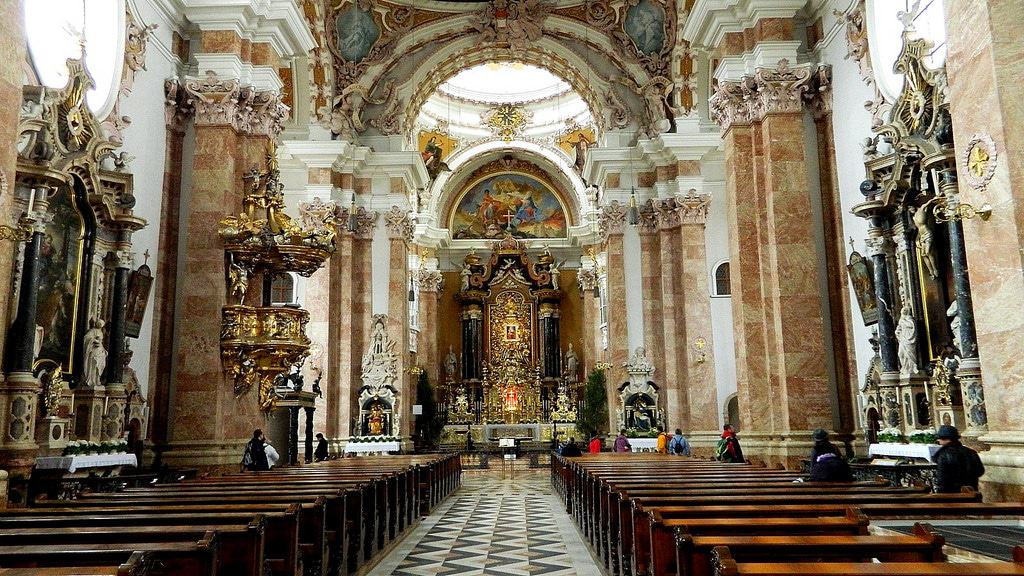 Innsbruck Cathedral, also known as the Cathedral of St. James, is an eighteenth-century Baroque cathedral of the Roman Catholic Diocese of Innsbruck. This grand cathedral has a beautifully ornate interior and contains an iconic painting of the Virgin Mary.
The ceilings and domes have exquisite artwork and details, while the main altar is lavished with gold and marble which creates a wonderful centrepiece.
1) Alpenzoo :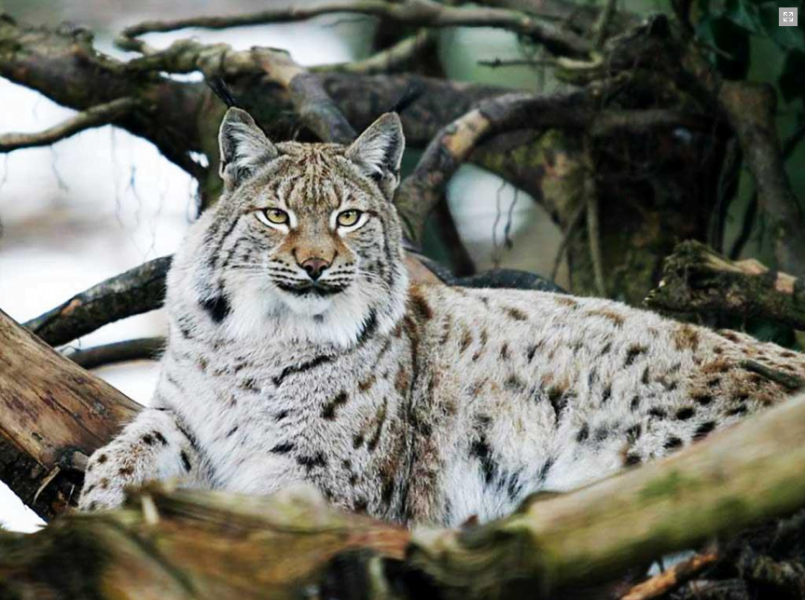 Alpenzoo Innsbruck is one of the highest elevation zoos in Europe. Situated on the mountainside, this conservation minded zoo, has many rare alpine birds and animals. Innsbruck's Alpine Zoo concentrates mainly on indigenous animals and species that live in mountainous areas.
Visitors can walk through the Zoo and see such marvels as a mighty Brown Bear, playful Otters swimming in the water, howling Wolves, and a majestic Golden Eagle.
So that sums up our top 10 things to do in Innsbruck, we hope you enjoyed