Florence, Italy, a city of timeless beauty and rich history, beckons travelers from around the world with its enchanting charm and cultural allure. Nestled in the heart of Tuscany, Florence is a haven for art enthusiasts, history buffs, and seekers of culinary delights.
In this ultimate guide, we unveil the 15 best things to do in Florence, ensuring an unforgettable journey through its captivating tapestry.
Welcome to the enchanting city of Florence, where art, culture, and history converge in a symphony of beauty and elegance. In this comprehensive guide, we invite you to embark on a journey through the best that Florence has to offer. From stunning art galleries to iconic landmarks, delectable cuisine to charming neighborhoods, we have curated a list of experiences that will make your visit truly unforgettable.
Enjoy these 15 Best Things to do in Florence, Italy :
15 Best Things to Do in Florence, Italy: Your Ultimate Guide
1. Discover the Uffizi Gallery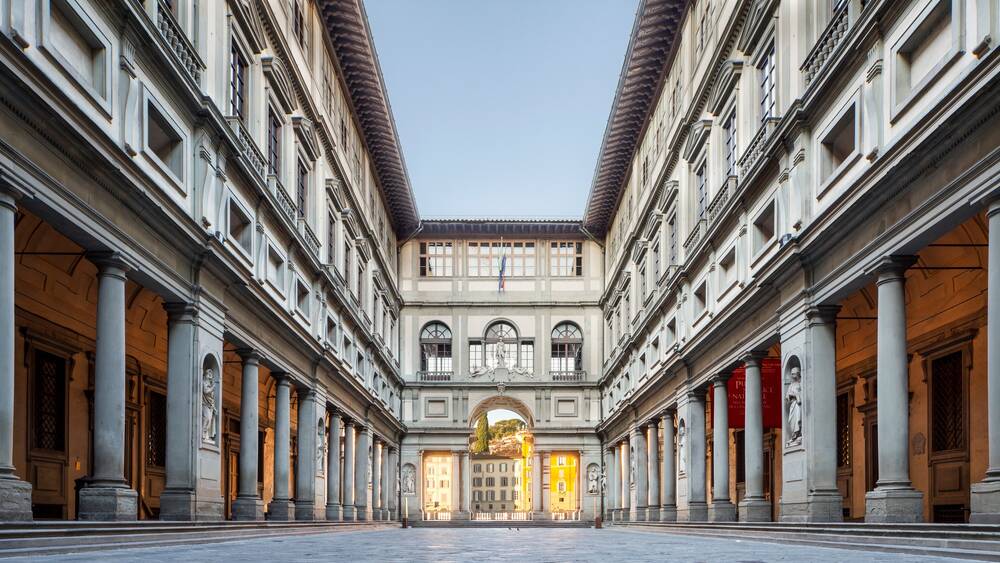 Begin your Florentine adventure with a visit to the iconic Uffizi Gallery. Home to an extensive collection of Renaissance art, including masterpieces by Botticelli, Leonardo da Vinci, and Michelangelo, the Uffizi Gallery is a testament to the city's artistic legacy.
2. Marvel at the Florence Cathedral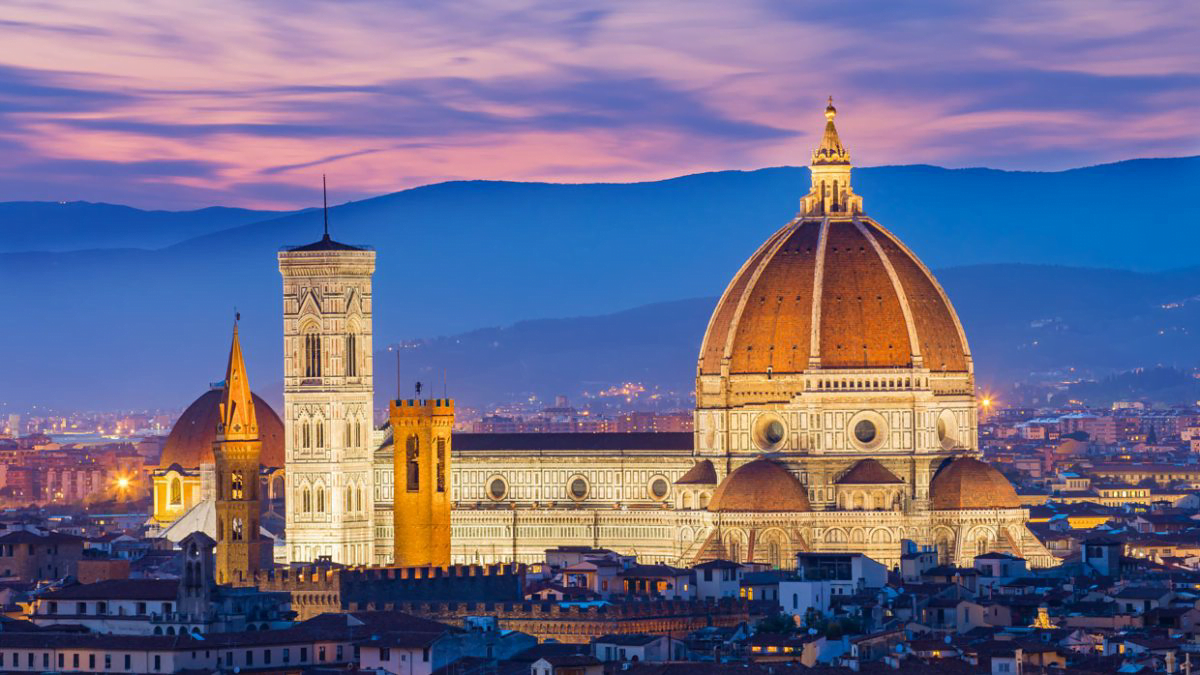 No trip to Florence is complete without marveling at the grandeur of the Florence Cathedral, locally known as Il Duomo. Climb to the top of Brunelleschi's Dome for breathtaking panoramic views of the cityscape.
3. Wander Through the Boboli Gardens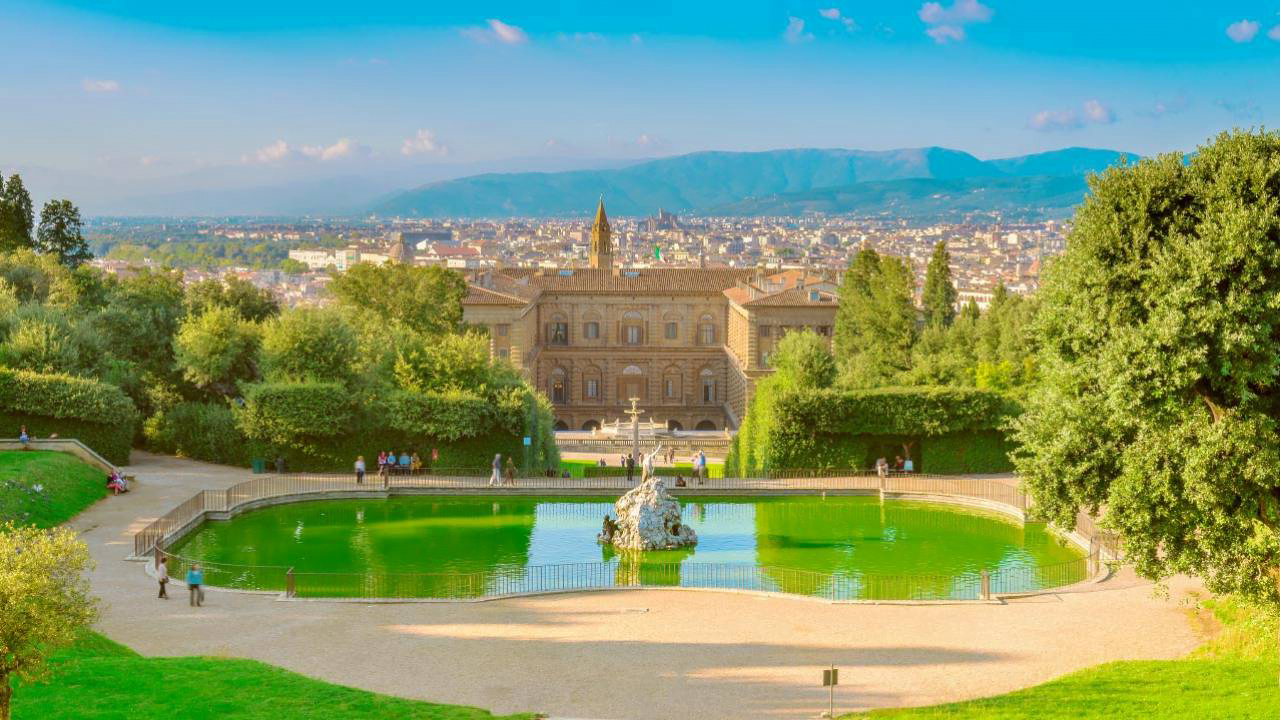 Escape the urban bustle by exploring the Boboli Gardens, a sprawling oasis behind the Pitti Palace. Meander through lush greenery, ornate sculptures, and charming fountains that transport you to a realm of tranquility.
4. Cross the Ponte Vecchio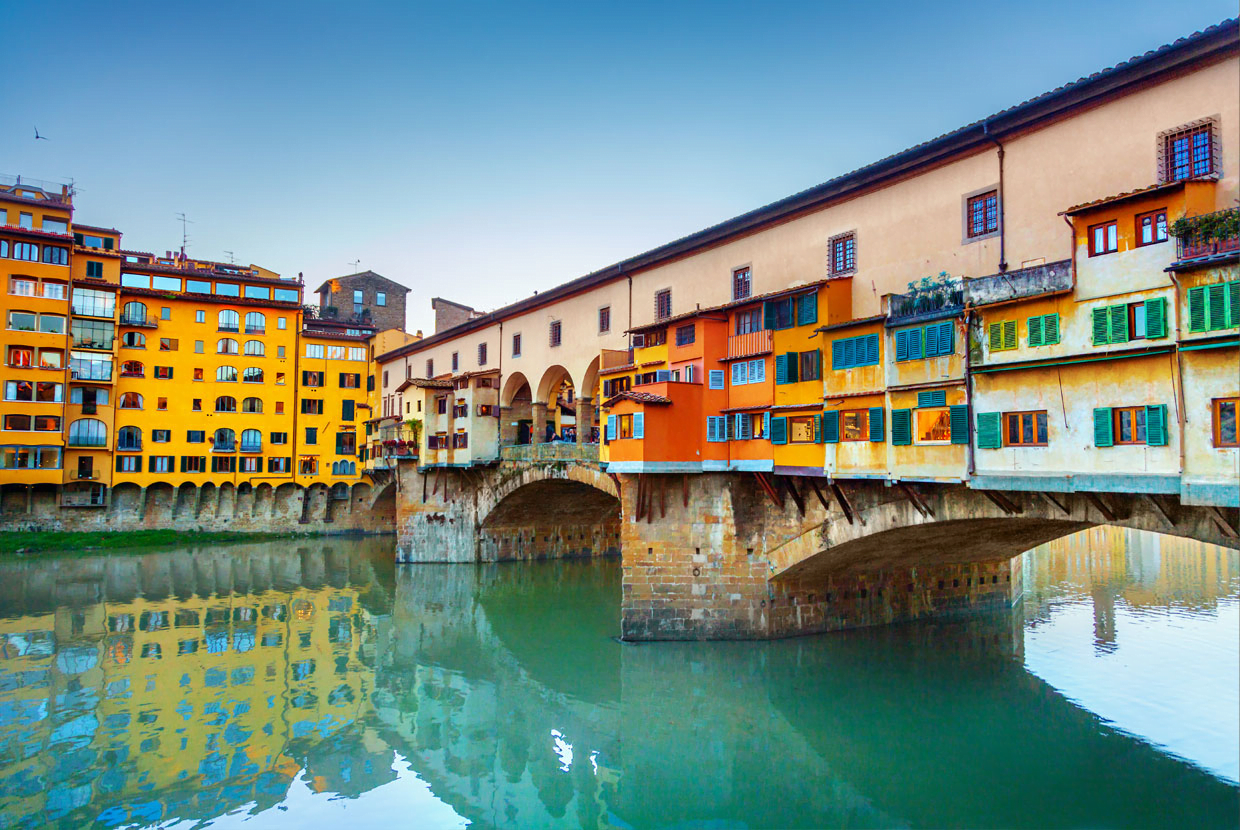 Walk across the iconic Ponte Vecchio, a medieval stone bridge lined with jewelry shops that bridge the Arno River. Capture postcard-worthy views and immerse yourself in the bridge's rich history.
5. Admire the David at Galleria dell'Accademia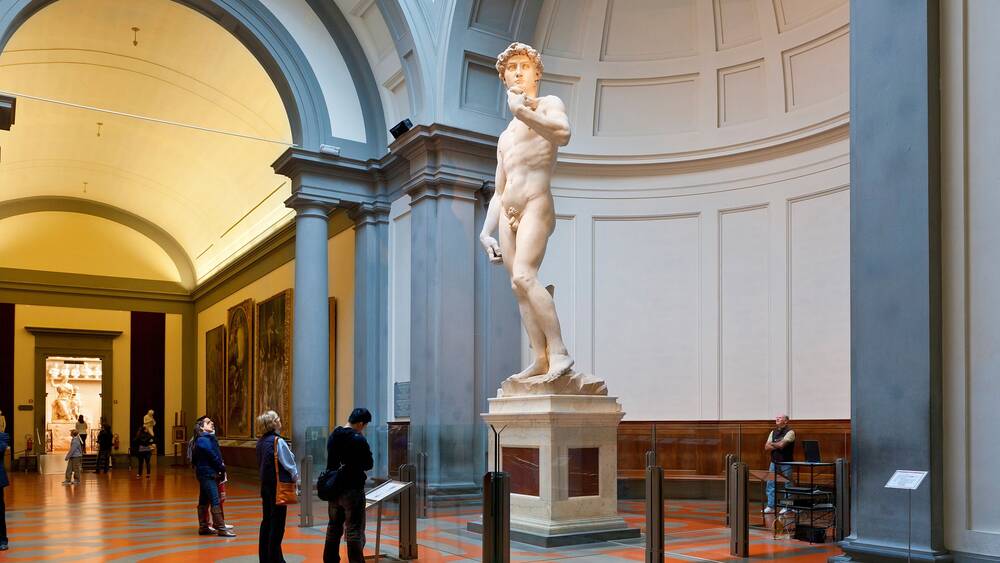 Feast your eyes on Michelangelo's magnum opus, the David, at the Galleria dell'Accademia. This imposing marble sculpture stands as a symbol of both artistic prowess and human beauty.
6. Indulge in Florentine Cuisine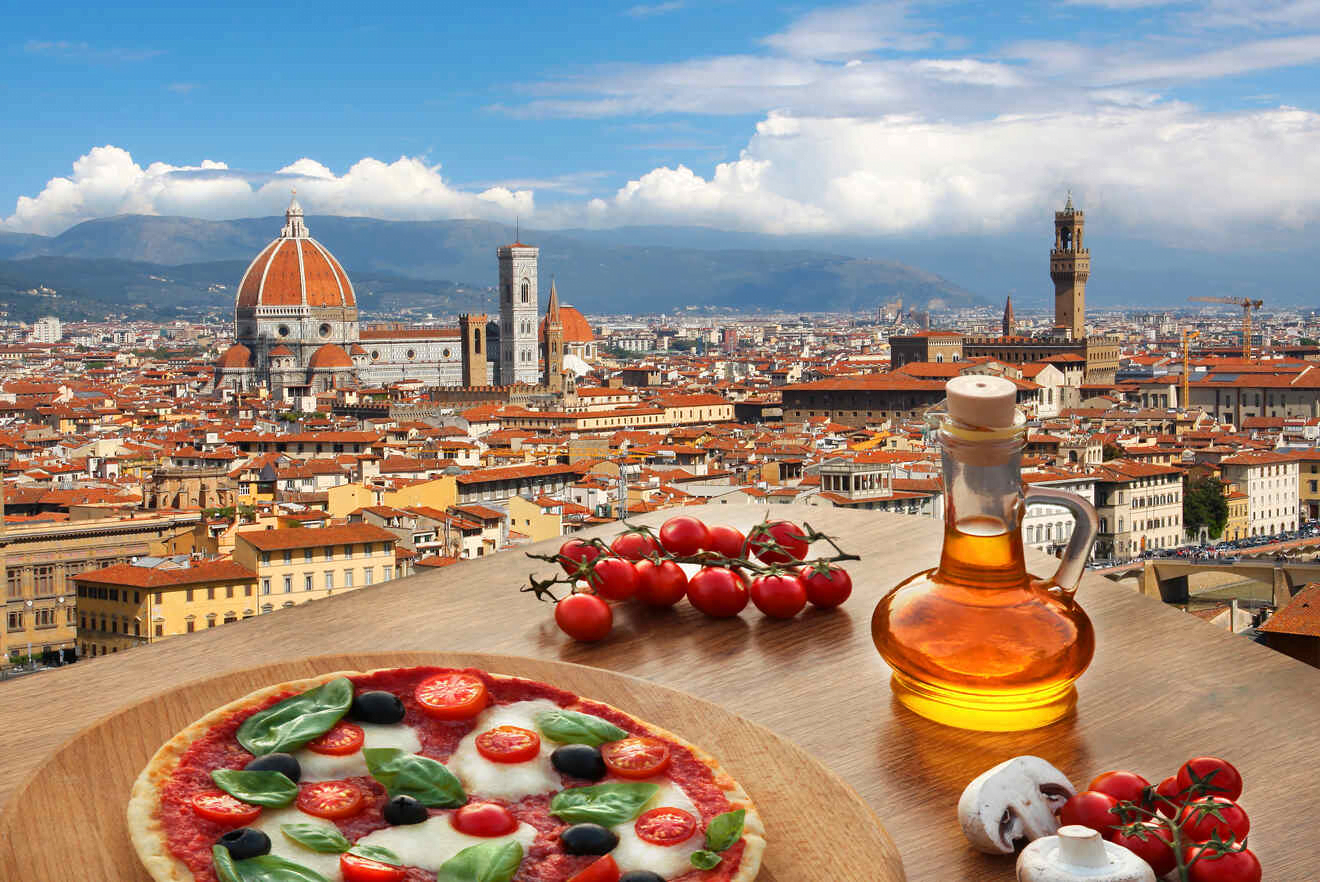 Embark on a culinary journey by savoring authentic Florentine dishes. Delight in the sumptuous flavors of bistecca alla Fiorentina (Florentine steak), ribollita (a hearty vegetable soup), and delectable gelato.
7. Explore the Oltrarno District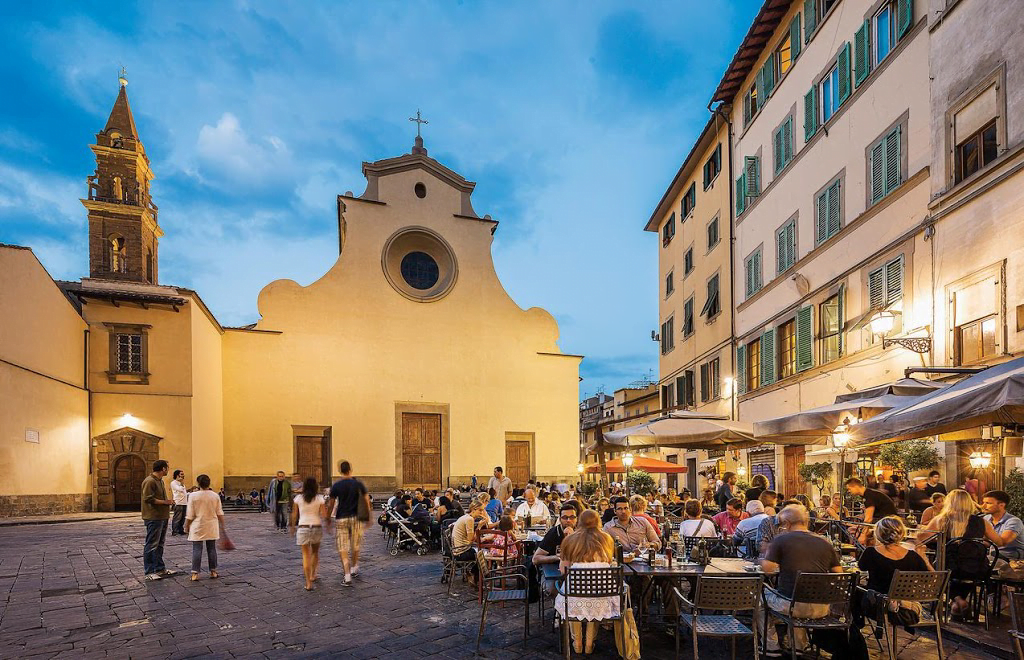 Cross the Arno to the Oltrarno district, a charming neighborhood brimming with artisan workshops, boutiques, and local eateries. Discover the authentic side of Florence away from the tourist crowds.
8. Unveil History at Palazzo Vecchio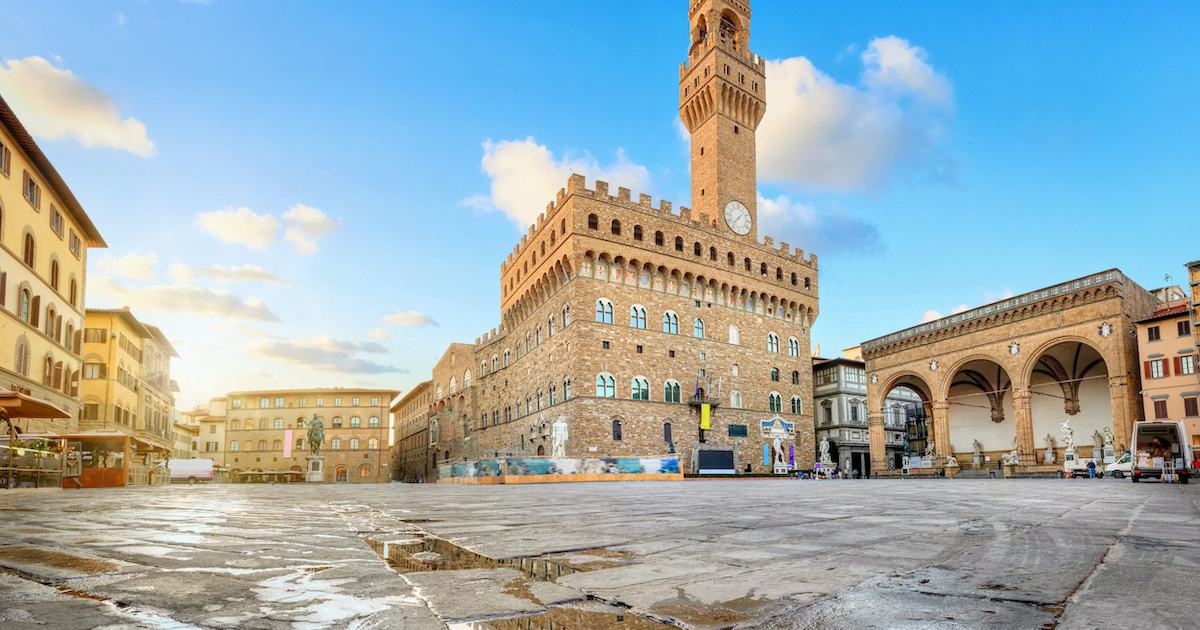 Step back in time at Palazzo Vecchio, Florence's town hall and a masterpiece of Renaissance architecture. Explore its opulent chambers, adorned with frescoes and historic artifacts.
9. Experience the Magic of Santa Maria Novella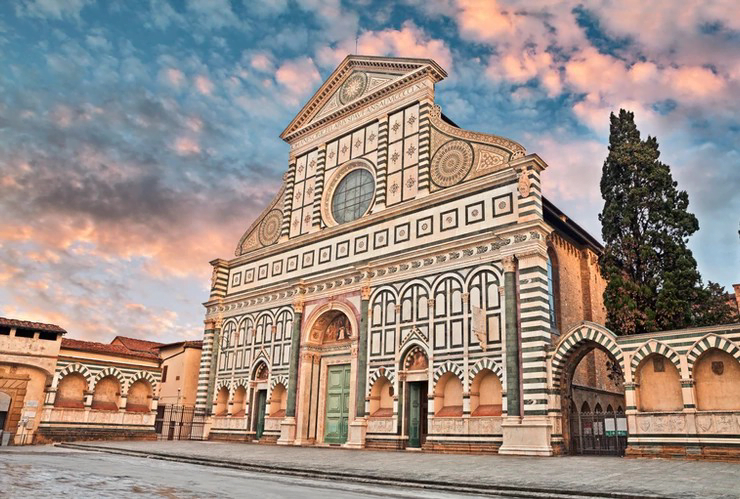 Immerse yourself in the beauty of the Santa Maria Novella complex, a stunning basilica, cloister, and museum that showcase exquisite art, intricate architecture, and serene courtyards.
10. Wander the Streets of San Lorenzo Market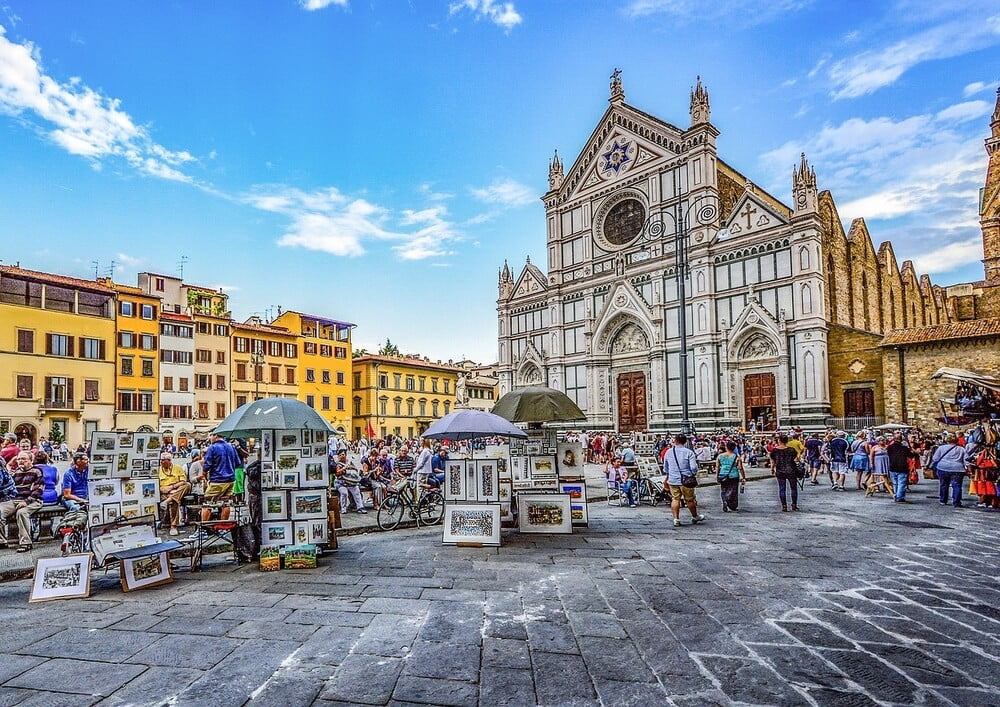 Indulge in retail therapy at the San Lorenzo Market, where stalls brim with leather goods, souvenirs, and local products. Haggle with vendors and find unique treasures to take home.
11. Discover Hidden Gems at Palazzo Pitti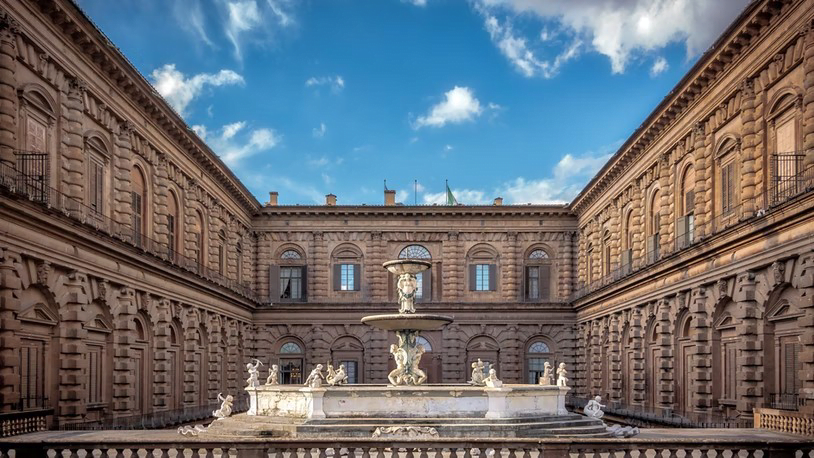 Venture to the opulent Palazzo Pitti, a sprawling palace boasting royal apartments, art galleries, and the charming Boboli Gardens. Uncover hidden gems and unravel tales of Florence's past.
12. Bask in Sunset at Piazzale Michelangelo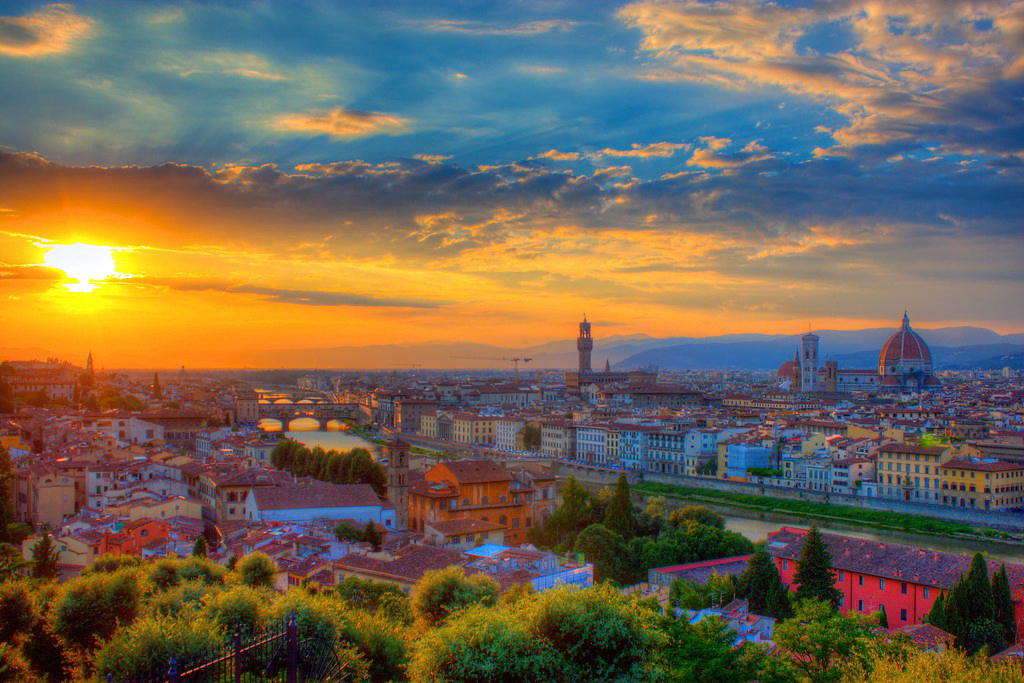 Witness a mesmerizing sunset over Florence from Piazzale Michelangelo. Capture Insta-worthy shots of the city's skyline, and soak in the romantic ambiance.
13. Stroll Along the Arno River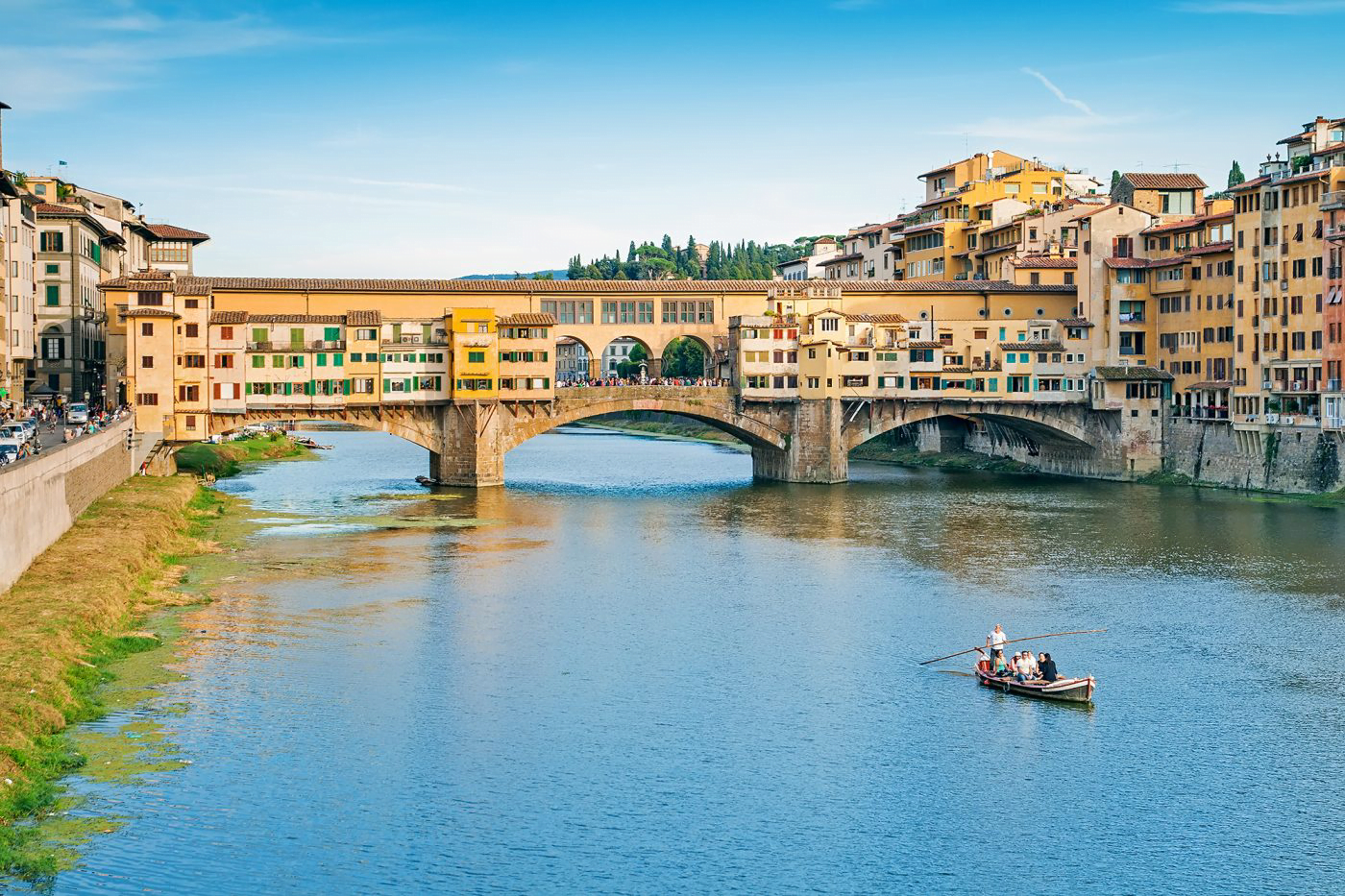 Enjoy a leisurely walk along the Arno River, crossing historic bridges and relishing picturesque views of Florence's iconic architecture reflected on the water's surface.
14. Immerse Yourself in Florence's Markets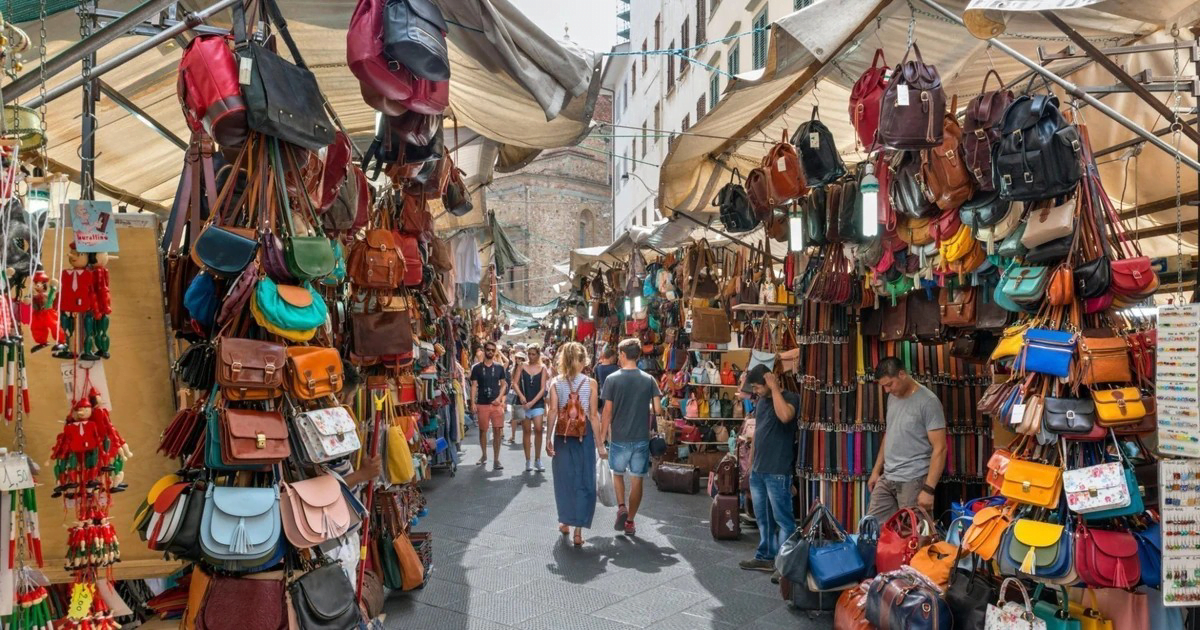 Experience the vibrant energy of Florence's markets, from the bustling Mercato Centrale with its array of fresh produce and local specialties, to the Sant'Ambrogio Market where locals shop for daily essentials.
15. Embrace the Renaissance Spirit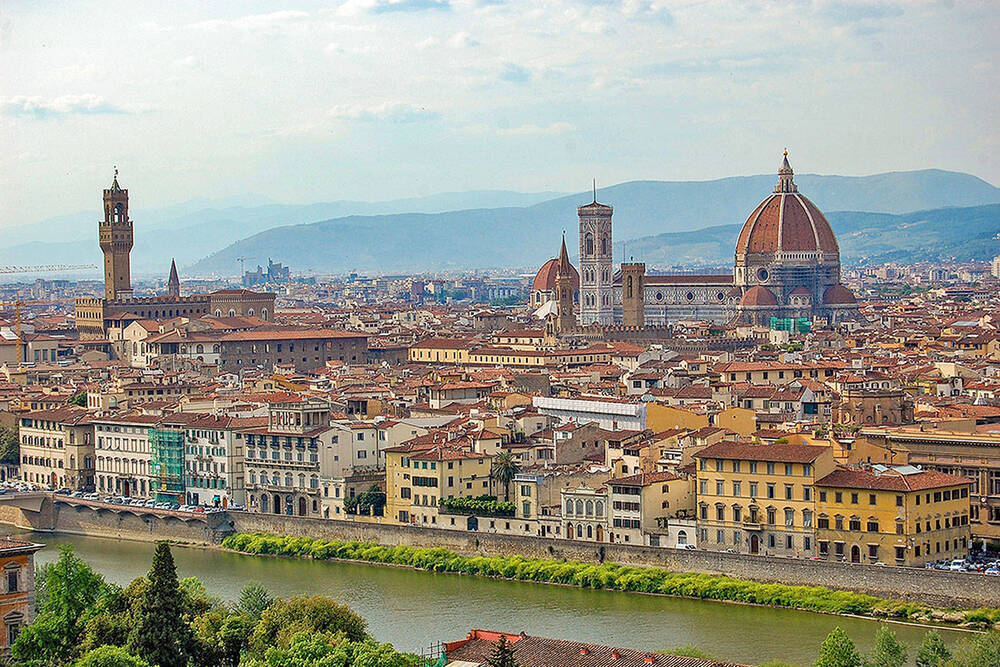 Immerse yourself in the essence of the Renaissance by simply wandering through Florence's charming streets. Allow the city's art, architecture, and culture to envelop you in its timeless embrace.
As you delve into the rich tapestry of Florence's offerings, it becomes clear that this city is a treasure trove of experiences waiting to be explored. From the timeless art to the culinary delights, the historic landmarks to the serene gardens, Florence is a symphony of the senses. Each visit unveils a new layer of beauty, ensuring that your time in this captivating city will be nothing short of magical.
As you embark on this journey through the 15 best things to do in Florence, Italy, you'll uncover a world of wonder and inspiration that will leave an indelible mark on your heart and soul.