Genoa is a large port city located in the north-west of Italy. It is the regional capital of Liguria and lies in the centre of this long coastal region at the top of Italy's boot. The town's maritime importance goes back centuries, and today it is still a major commercial port.
Due to the cities illustrious history, Genoa has many welcoming Piazzas, a host of Renaissance and Baroque architecture and fantastic churches, along with some outstanding museums and galleries, offering visitors a variety of first class tourist attractions.
There are the top 10 things to do in Genoa :
10) Harbour :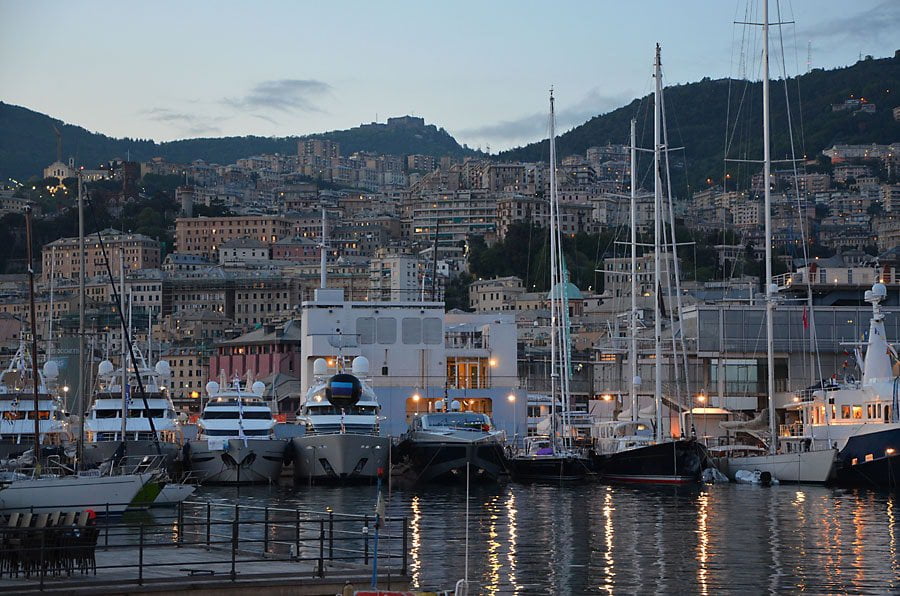 The immense harbour of Genoa stretches for 22km of coastline and is home to a large amount of docks and ports for commercial, recreational and pleasure purposes.
At the central point of the harbour network to the left of the bay is also the fantastic Lanterna di Genoa, which is a large 76m tall lighthouse that has stood since the 1100's in some form. The harbour is really worth a visit with a huge variety of ships to see and a large selection of bars, restaurants and museums.
9) Via Garibaldi :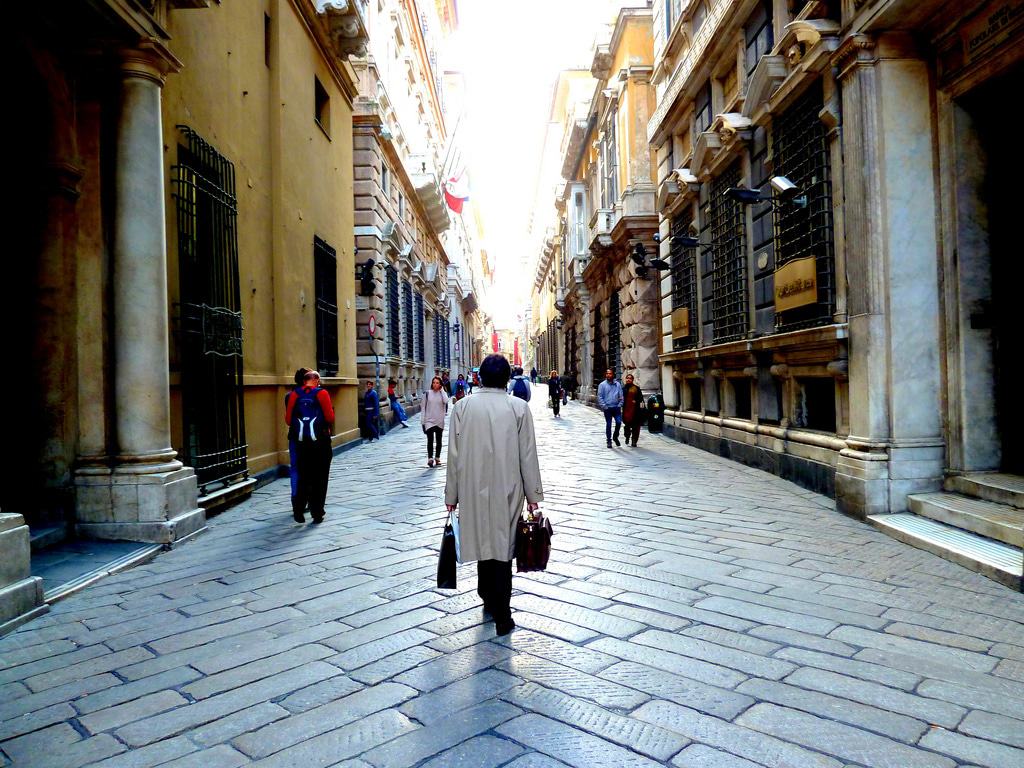 Via Garibaldi is one of the most important streets in Genoa and a World Heritage Site. The street has existed since the 16th century and is full of beautiful palaces, historical apartments, and museums.
This narrow street provides a staggering amount of fantastic architecture with a succession of carved and painted embellishments, frescoes, grand arcades, balconies, courtyards, and entrances crowned by crests of noble families whose homes these were.
8) Hop-on Hop-off Bus Genoa: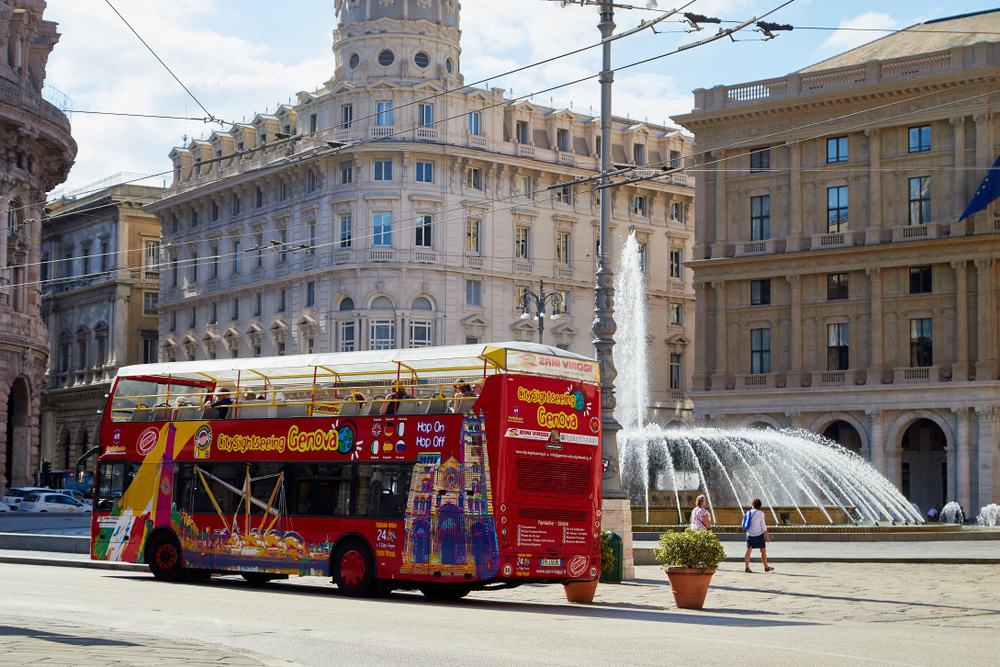 The Hop-on Hop-off Bus Genoa is the best way to see all you want in this large port city, home to stunning architecture, world-class museums and great attractions. From the beautiful Piazzas to the historic harbour district, hop on and off whenever you like, at all of Genoa's best, most convenient locations for sightseeing.
Each bus is equipped with panoramic windows and audio guides giving helpful commentaries along the route.
7) San Lorenzo Cathedral :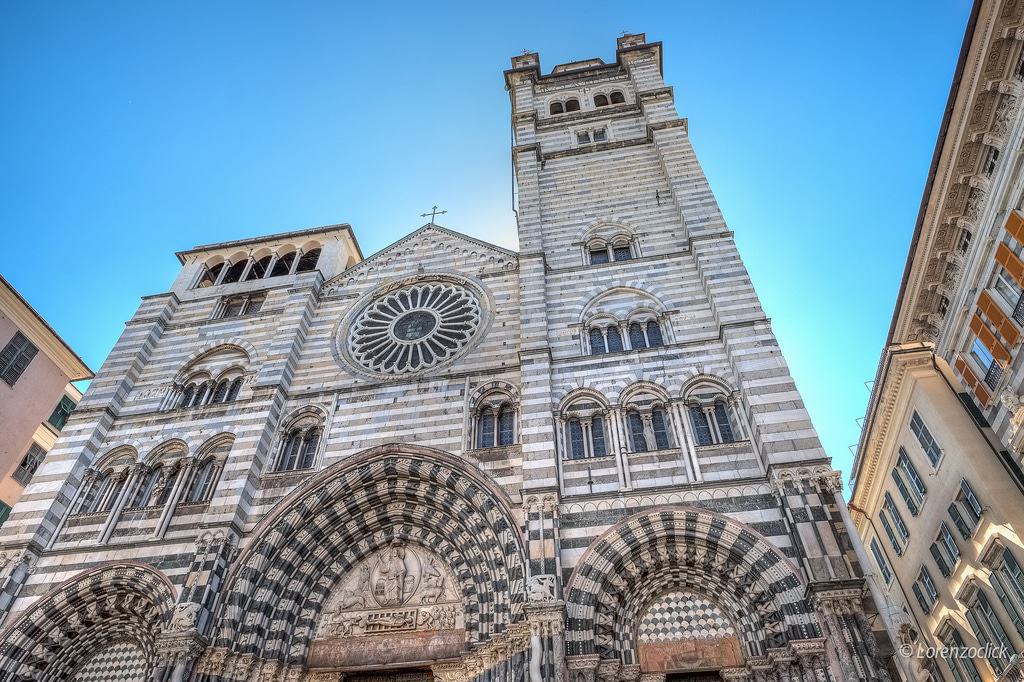 More commonly known as Genoa Cathedral, the church of San Lorenzo is a fantastic building with a striped marble and stone front façade.
Created in 1118, this church has stood for hundreds of years and its interior is spectacular with a ceiling immensely decorated with frescos and beautifully coloured artwork.
6) Bigo Panoramic Lift :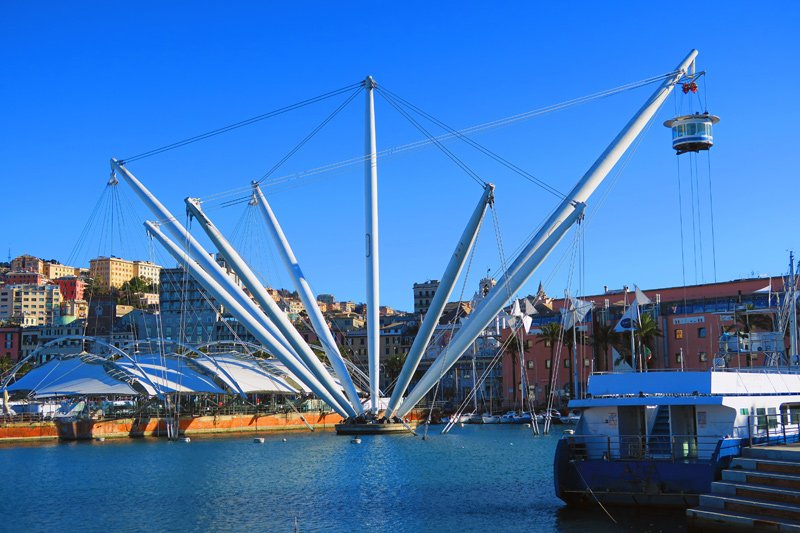 The Bigo, a panoramic lift at the Aquarium of Genoa and offers an extra special bird's-eye view of one of Europe's richest and most vibrant historical cities.
Climb up 40 meters in a unique elevator designed by Italian architect Renzo Piano, and learn about the history of Genoa from the interesting audio guide as you take in the 360 degree view.
5) Galata Sea Museum :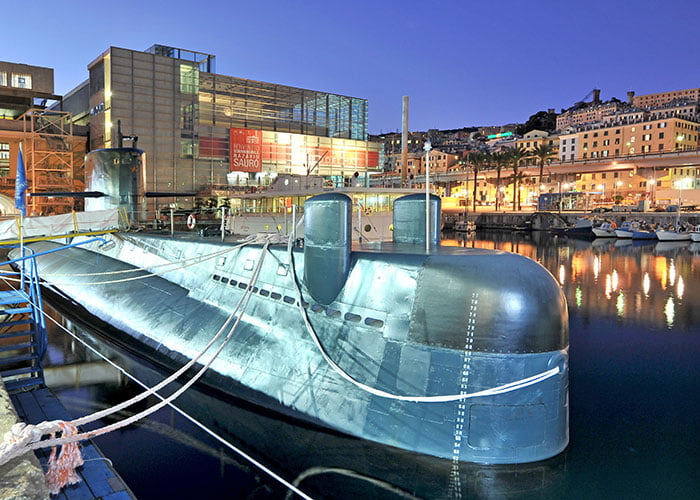 Galata Sea Museum is one of the largest maritime museums in the Mediterranean. Located in the old harbour, visitors can learn about Genoa and Italy's seafaring past.
Step on board a 17th-century replica galley ship, learn about Italian emigration in the 1800s, and see amazing views of Genoa from the top floor viewpoint. With high-tech displays, over 40 multimedia stations and engaging exhibits, the Galata Sea Museum is a great attraction for all the family.
4) Aquarium of Genoa :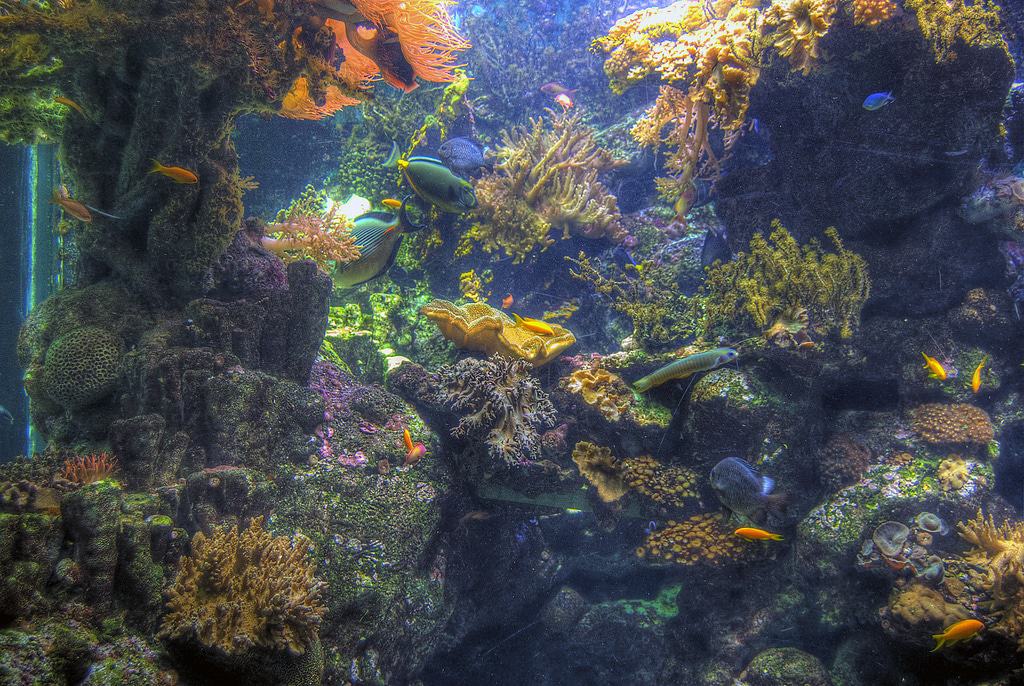 Located next to the Piazza Carciamento in the main harbour area, the Aquarium is a brilliant attraction for all the family. Known as one of the best and biggest aquariums in Europe, it is home to around 12,000 animals including penguins, dolphins, sharks, reptiles, amphibians and birds.
Built inside an old ship in the harbour, there is plenty of space spread across 70 rooms where visitors can learn all about the ocean and its inhabitants.
3) Piazza De Ferrari :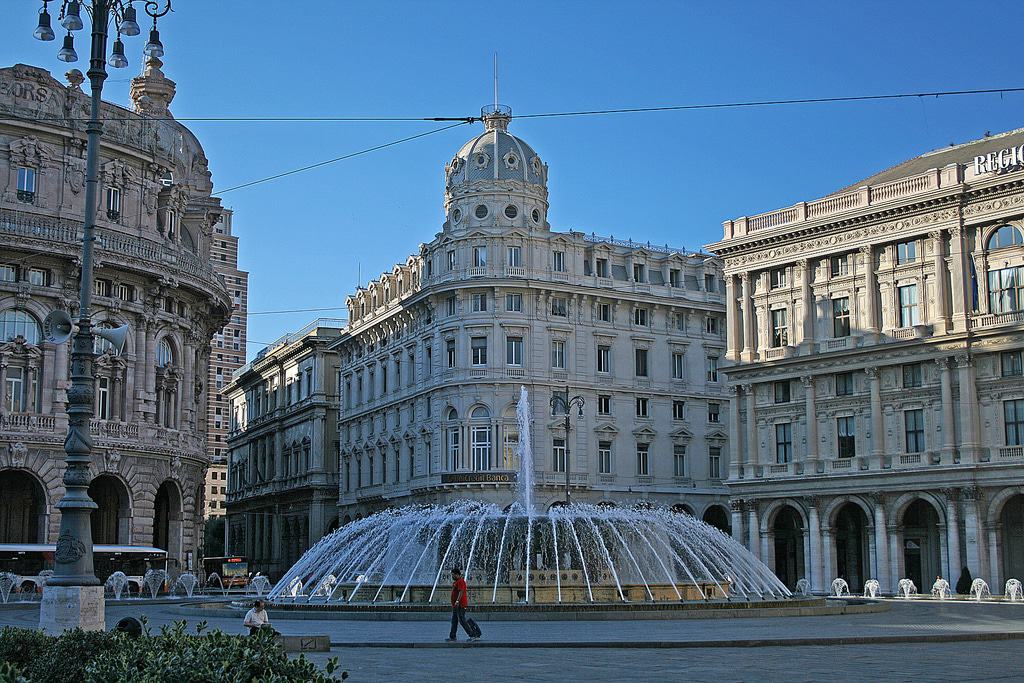 Located in the centre of the old town in the Molo district, the Piazza De Ferrari is one of the central points of Genoa and offers a myriad of different sights.
The main feature of the Piazza is the large ornate fountain that is surrounded by grand buildings, there are also several small restaurants, souvenir shops and cafes with outdoor seating to relax in.
2) Royal Palace and Spinola Gallery :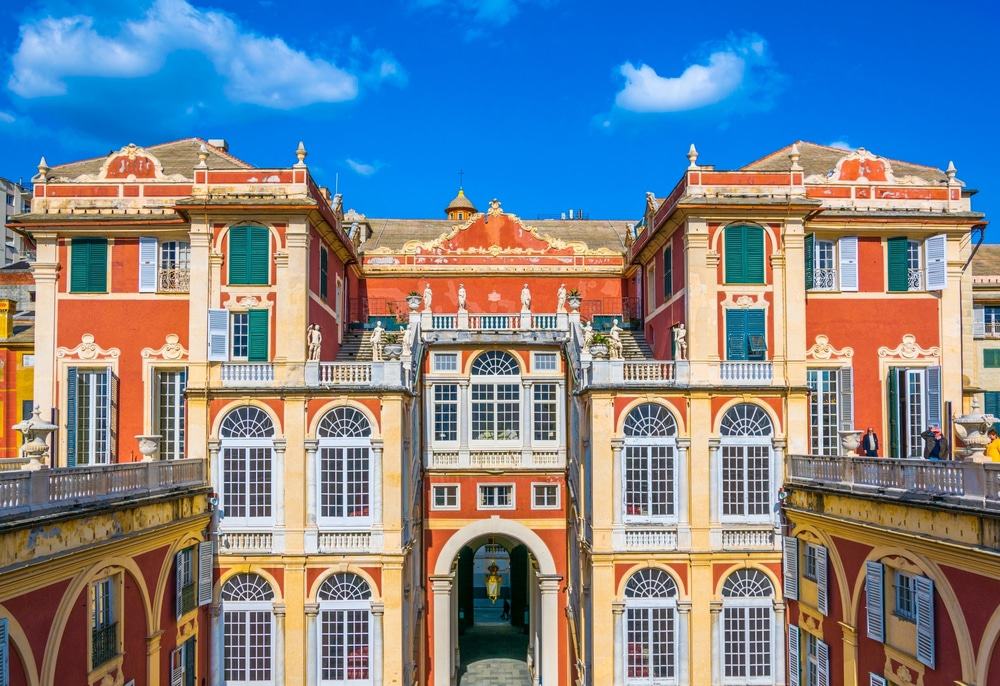 Home to a number of royal families over the years, the Palazzo Spinola is the perfect setting for the National Gallery's art collections, which are especially strong in Flemish painters and those of the Italian Renaissance.
Visitors can stroll in the meticulously manicured gardens, browse the house's collection of masterful 17th-century artworks and see the incredible hall of mirrors at the Royal Palace of Genoa.
1) Biosphere :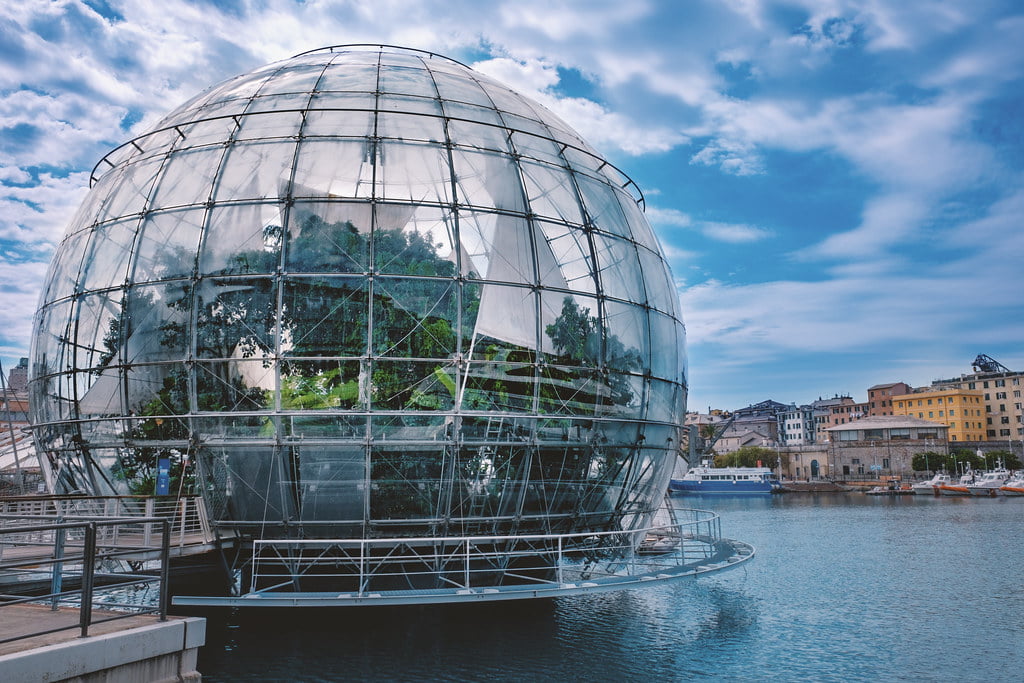 Designed by Italian architect Renzo Piano, The Biosphere is a stunning spherical glass and steel structure in Genoa's Old Port. Packed with over 150 species of plants and flowers including coffee and banana plants, rubber plants, and cinnamon, visitors can learn about man's relationship with plants and see an indoor rainforest with birds, reptiles and butterflies.
So that sums up our top 10 things to do in Genoa, we hope you enjoyed