The Amalfi Coast, a breathtaking stretch of coastline along southern Italy, is a destination that beckons travelers with its charm, beauty, and rich history. Nestled between the azure waters of the Tyrrhenian Sea and the towering cliffs, this enchanting region is home to a collection of towns that each possess their own unique allure.
In this comprehensive guide, we'll unveil the ten beautiful Amalfi Coast towns that deserve a spot on your travel itinerary.
1. Amalfi : A Historic Gem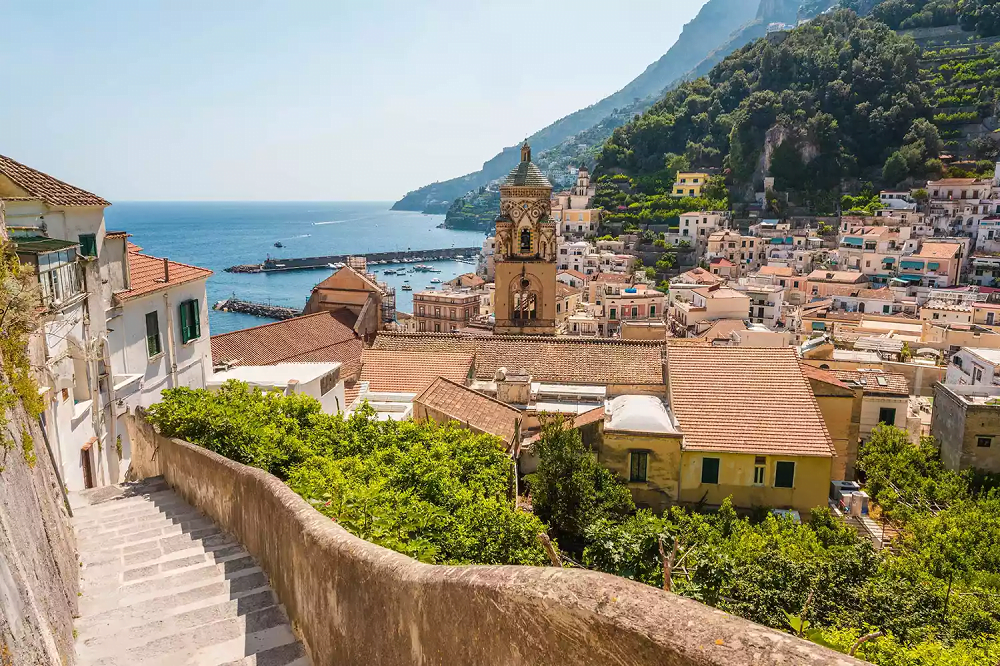 Amalfi, the namesake of this remarkable coastline, is a town steeped in history and tradition. Its medieval architecture, narrow alleyways, and iconic Cathedral of St. Andrew make it a must-visit destination. As you wander through its charming streets, you'll be transported back in time to an era of maritime glory and cultural significance.
2. Positano : Pastel Paradise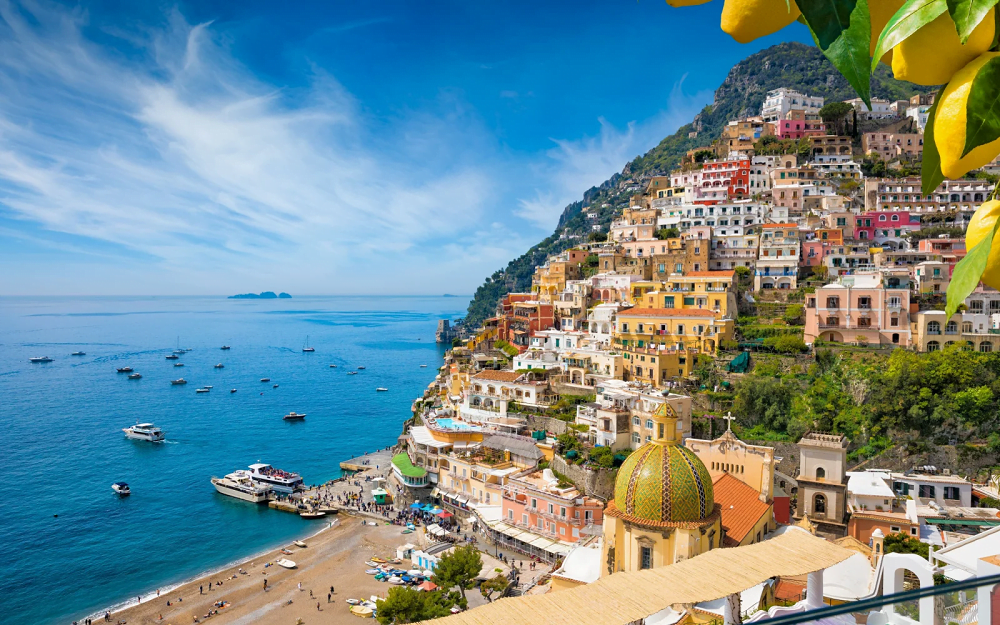 The postcard-perfect town of Positano is a vision of pastel-hued houses clinging to the cliffs, creating an awe-inspiring panorama. With its unique blend of artistic ambiance and coastal beauty, Positano has captured the hearts of artists, writers, and travelers alike. Be sure to explore the labyrinthine pathways, indulge in boutique shopping, and bask in the sun on the inviting beaches.
3. Ravello : Garden of Tranquility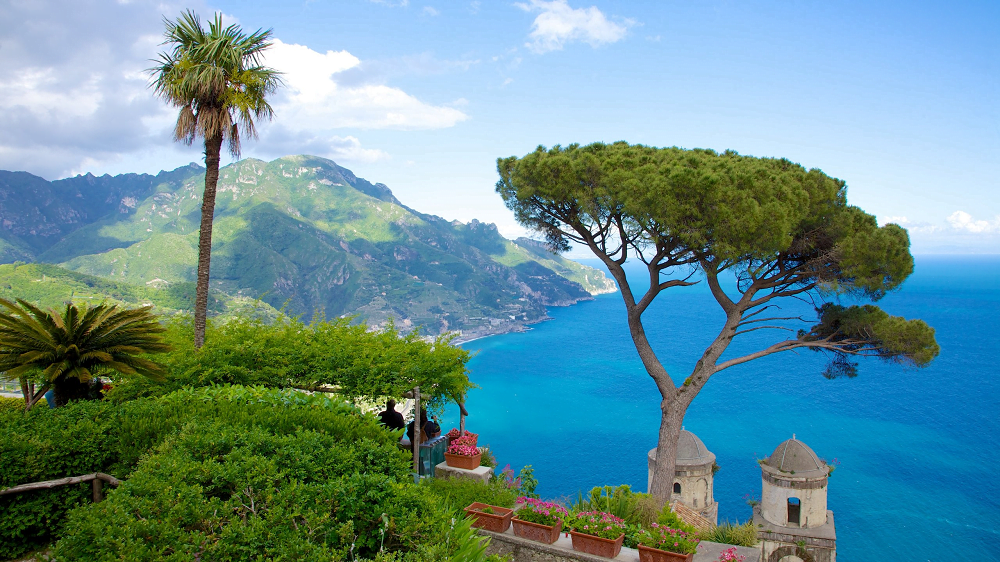 High above the Amalfi Coast sits Ravello, a serene haven known for its immaculate gardens and sweeping views. The Villa Cimbrone and Villa Rufolo stand as testament to the town's elegance, offering an oasis of calm and natural beauty. Attending a concert at the renowned Ravello Festival is an experience that will leave you enchanted.
4. Sorrento : Gateway to Wonders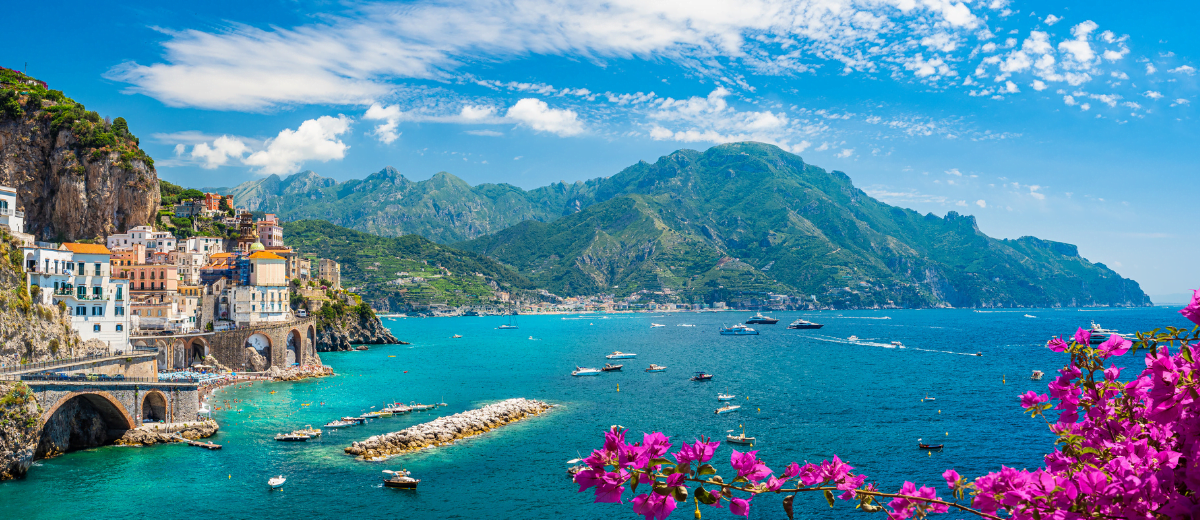 Sorrento, perched atop cliffs overlooking the Bay of Naples, serves as the perfect gateway to the Amalfi Coast. Its bustling streets are alive with local culture, inviting you to explore the Piazza Tasso, sample traditional limoncello, and enjoy breathtaking panoramas of the surrounding landscapes.
5. Vietri sul Mare : Ceramic Delights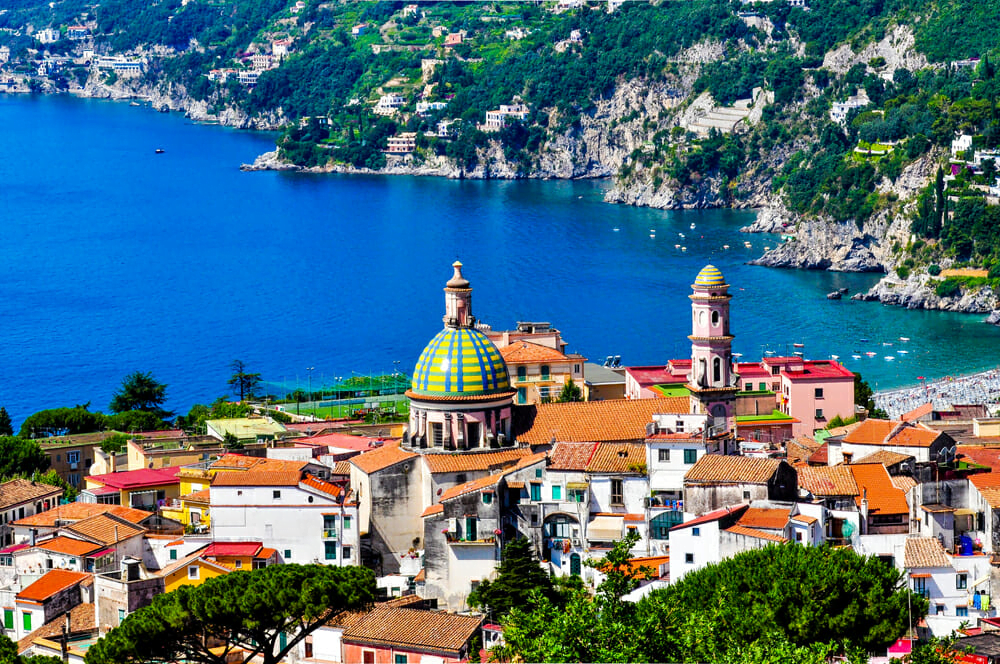 Known for its vibrant ceramics, Vietri sul Mare is a town that captivates with its artistic flair. Its streets are adorned with colorful tiles and pottery, showcasing a tradition that has thrived for centuries. Don't miss the opportunity to explore local workshops and witness the creation of these exquisite pieces.
6. Maiori : Coastal Charm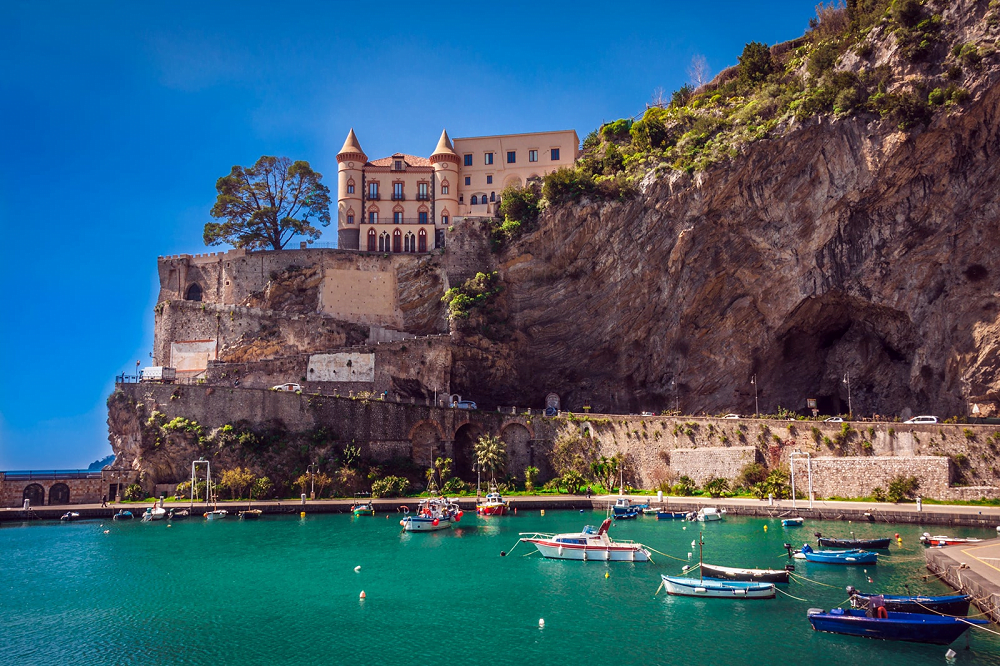 Maiori boasts one of the longest beaches along the Amalfi Coast, making it a haven for sunseekers and beach enthusiasts. Its laid-back atmosphere, charming promenade, and historical sites like the Castle of San Nicola de Thoro-Plano offer a delightful blend of relaxation and exploration.
7. Minori : Hidden Gem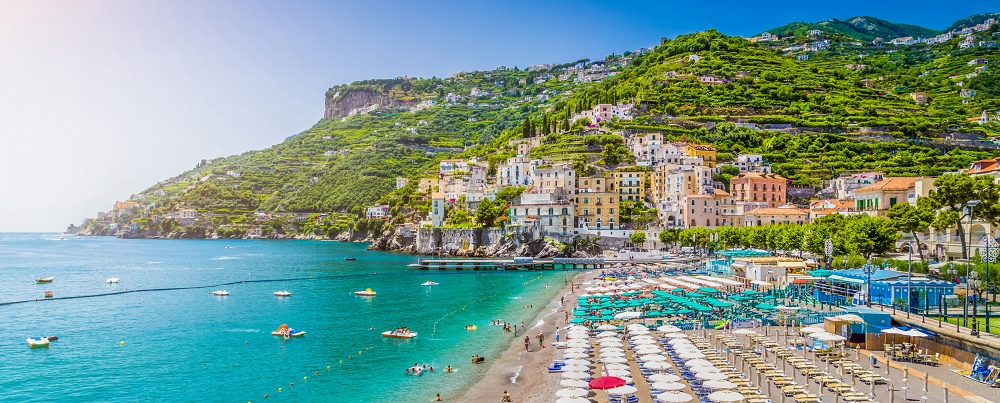 A hidden gem nestled between cliffs, Minori exudes an authentic, off-the-beaten-path charm. With its archaeological sites, including the Villa Romana and the Basilica di Santa Trofimena, history enthusiasts will find plenty to explore. Indulge in local specialties like sfogliatella, a delicious pastry that embodies the flavors of the region.
8. Cetara : Fishing Village Delight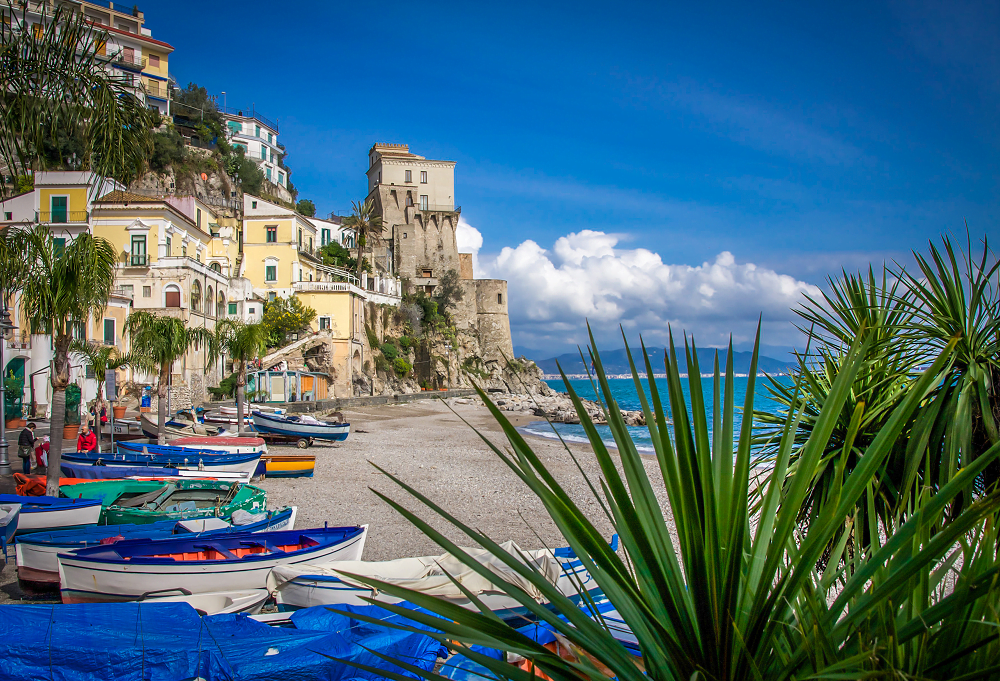 Cetara captures the essence of a traditional Italian fishing village, where time seems to stand still. This coastal haven is renowned for its fishing heritage and production of anchovy-based delicacies. Stroll along the harbor, watch local fishermen at work, and savor the flavors of the sea in its quaint restaurants.
9. Atrani : Quaint Tranquility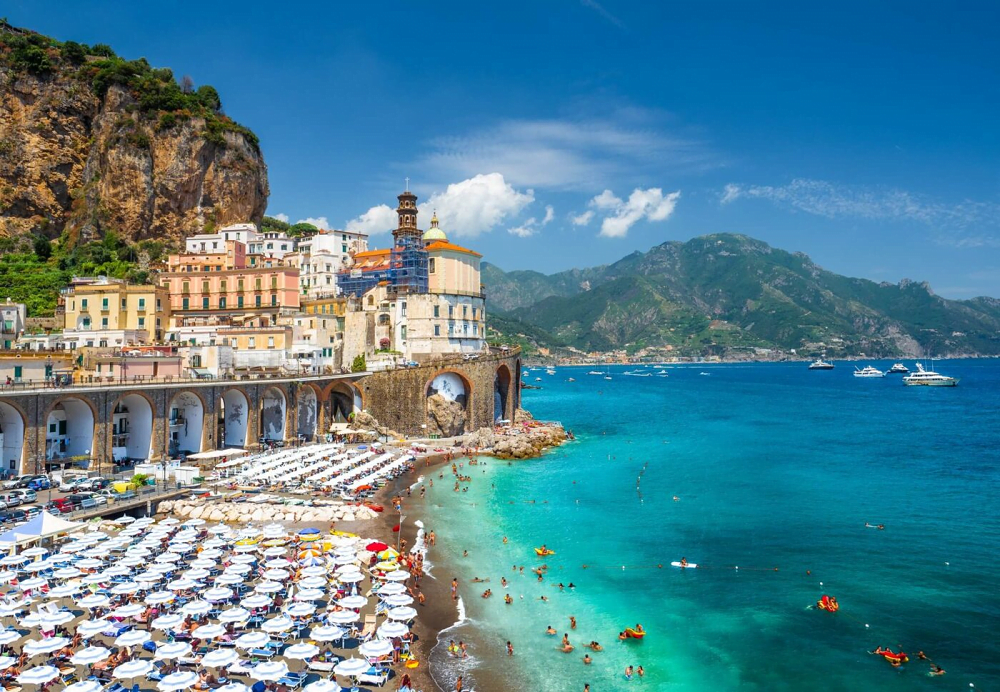 Nestled between Amalfi and Ravello, the picturesque town of Atrani exudes a sense of tranquility and charm. Its charming Piazza Umberto I and medieval architecture invite leisurely strolls, while the Church of San Salvatore de' Birecto showcases exquisite Byzantine-style frescoes.
10. Praiano : Secluded Serenity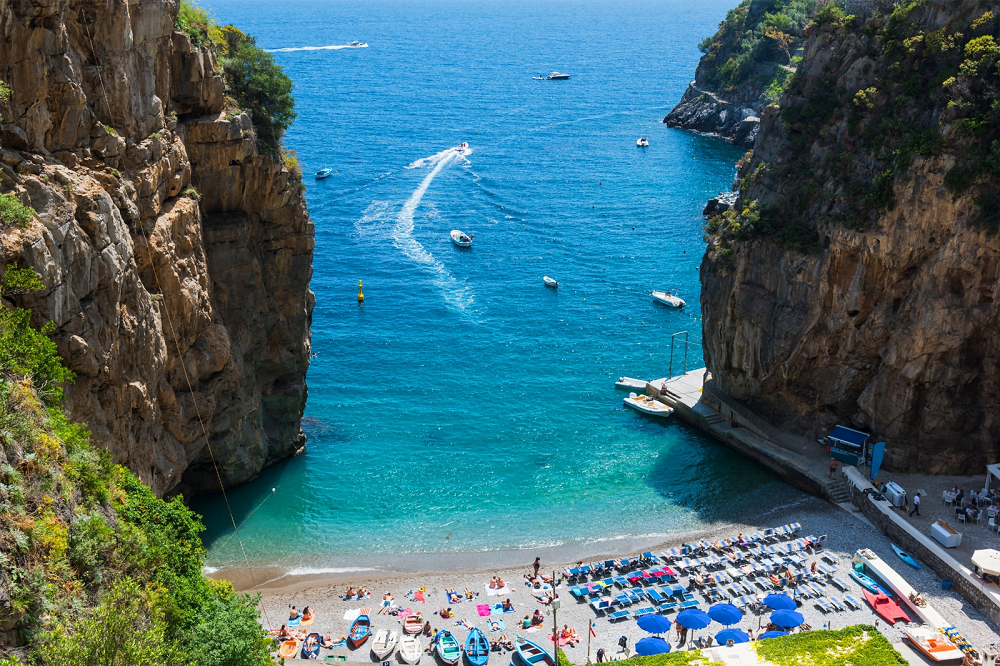 Praiano, a serene coastal town, offers a quieter escape along the Amalfi Coast. With its pristine beaches, such as La Gavitella and Marina di Praia, and the Church of San Luca Evangelista, this town is a haven for those seeking a peaceful retreat with stunning views.
The Journey Begins
As you embark on your journey along the Amalfi Coast, these ten dreamy towns await your exploration. From the historical significance of Amalfi to the artistic allure of Positano, each destination offers a unique blend of culture, beauty, and captivating experiences.
Whether you're drawn to the history, the art, or the natural wonders, the Amalfi Coast promises a travel experience that will linger in your heart and memory for years to come.
10 Beautiful Amalfi Coast Towns to Visit in Italy for 2023-2024 :
Amalfi : A Historic Gem
Positano : Pastel Paradise
Ravello : Garden of Tranquility
Sorrento : Gateway to Wonders
Vietri sul Mare : Ceramic Delights
Maiori : Coastal Charm
Minori : Hidden Gem
Cetara : Fishing Village Delight
Atrani : Quaint Tranquility
Praiano : Secluded Serenity