Budapest, made up of two cities, Buda and Pest, is divided by the majestic River Danube. Although they are joined by a number of spectacular bridges, they're two very different places, each with a unique character, and each offering plenty for visitors to see and do.
Much of Hungary's capital city has been granted UNESCO World Heritage Site status, and many visitors consider the city to be one of the most beautiful cities in Europe.
Here are the top 10 things to do in Budapest :
10- The Chain Bridge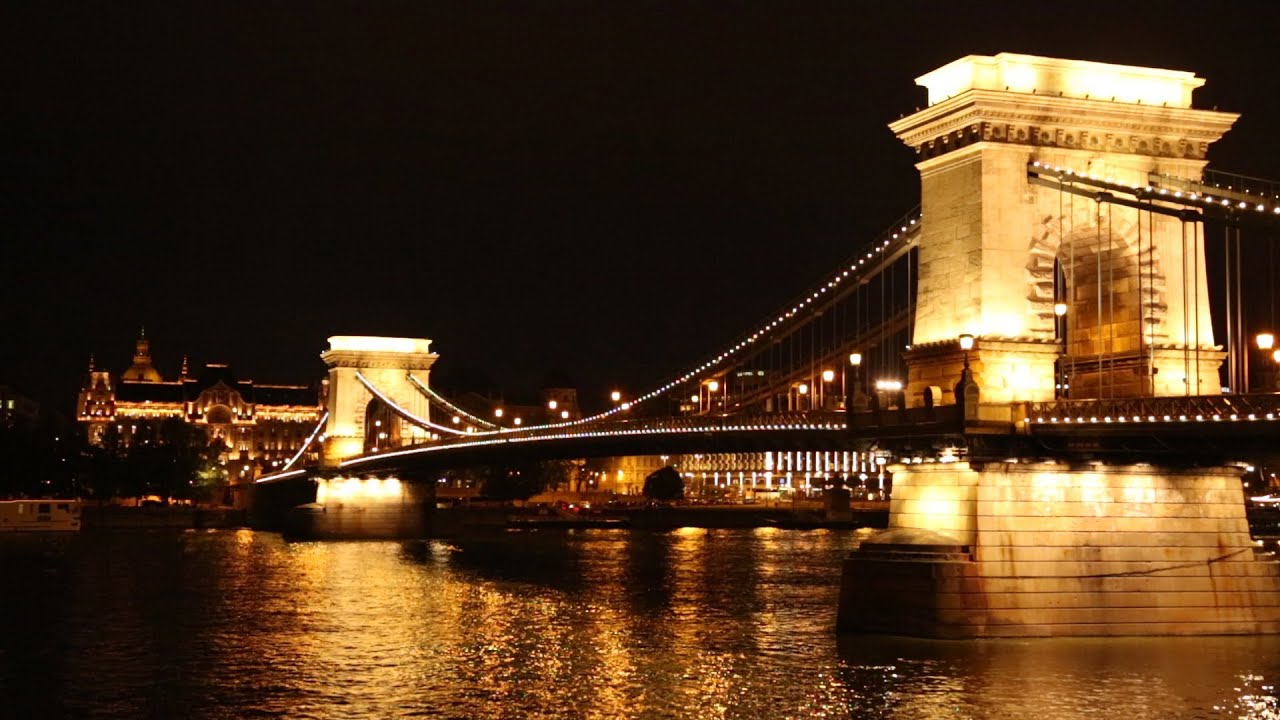 The iconic Chain bridge is the city's most famous bridge that connects Buda and Pest, the western and eastern sides of Budapest. The Bridge is known for its historical significance and beautiful architecture. A footpath allows pedestrians to walk across the suspension bridge, enjoying views over the Danube, while stone lions at either end are one of the monument's most defining features.
9- Hungarian Parliament Building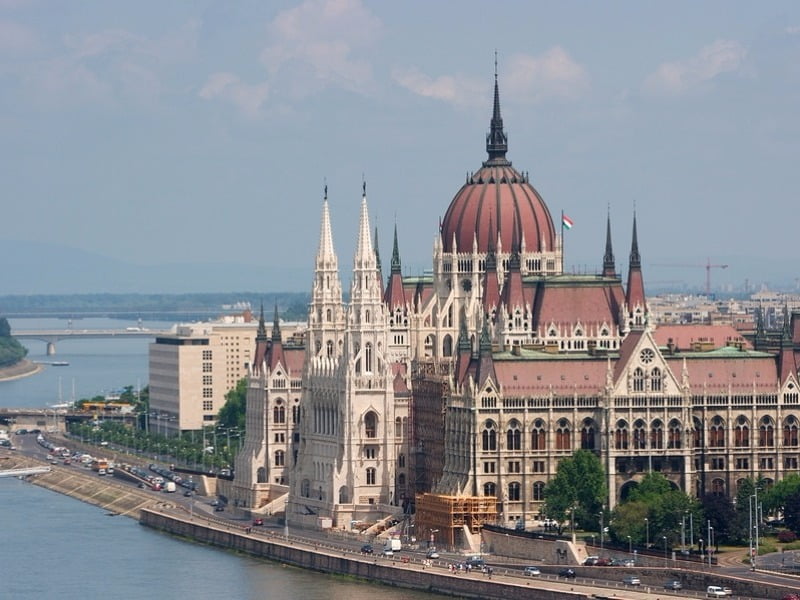 The Hungarian Parliament Building, which was designed and built in the Gothic Revival style, is one of the largest buildings in Hungary, and is home to hundreds of parliamentary offices. Although the impressive building looks fantastic from every angle, it is worth viewing it from the other side of the Danube as well. Tours of the building's lavish interior are available and visitors can see the majestic Dome Hall, the stunning main floor, upper lobby, gold-plated staircases, and more.
8- Hop-on Hop-off Bus Budapest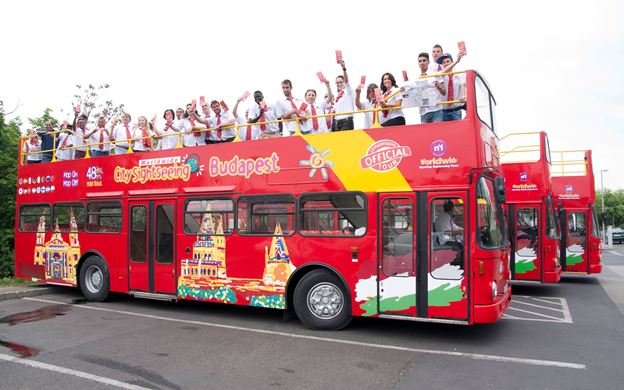 This Hop-On Hop-Off tour of Budapest allows you to discover one of Europe's greatest cities at your own pace. Buses come every 15-30 minutes, making your sightseeing experience hassle free and flexible. This bus tour also includes some of Budapest's hidden gems, giving you insider knowledge of one of Europe's finest cities. All the main attractions are en route from the Millennium Memorial, to the St. Stephen's Basilica and everything in-between!
7- Budapest Zoo and Botanical Garden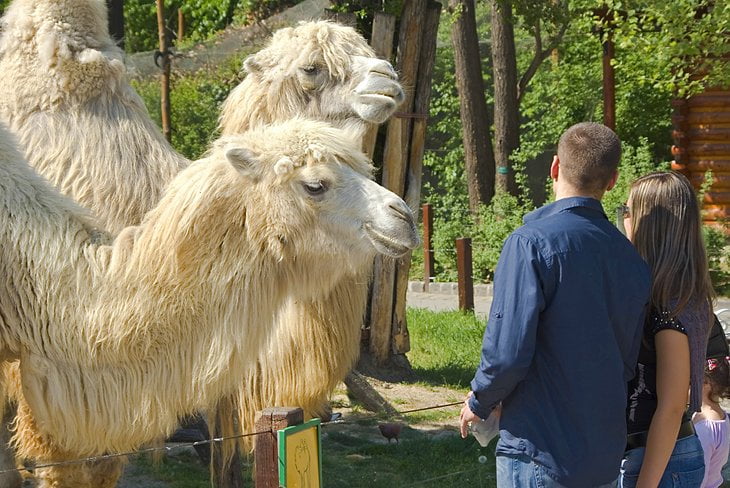 Budapest Zoo and Botanical Garden is one of the oldest zoos in Hungary and opened its doors in 1866. It has over a 1,000 animal species at the zoo and is located within Városliget Park, in the centre of the city. It has several iconic areas, such as the Palm House, the Elephant House and the 100-years-old heritage merry-go-round. With a wide variety of flowers and plants on display as well, it offers plenty of leisure options for all ages.
6- St. Stephen's Basilica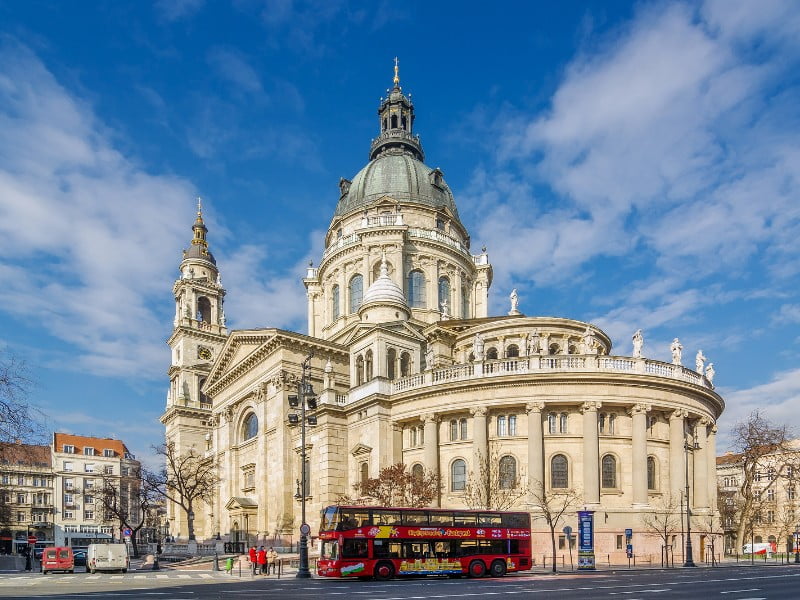 St Stephen's Basilica is one of the tallest buildings in Budapest, standing at 96 meters tall. Construction was completed in 1905, with the Roman Catholic Basilica built in the neoclassical style. The interior has beautiful gold details, intricate decorations and spectacular paintings and its central dome is home to a panoramic lookout point that is well worth the small entrance fee.
5- Budapest Pinball Museum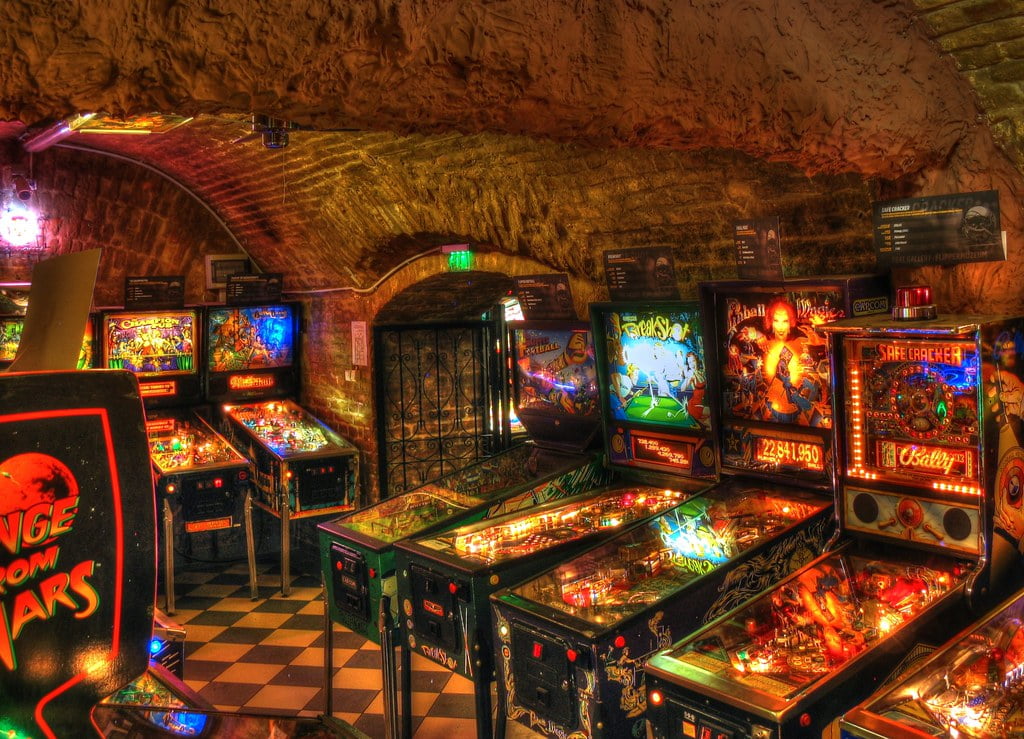 The Budapest Pinball Museum is Hungary's first and Europe's largest interactive pinball exhibition. Visitors can see pinball machines from the 1800s right through to today and play on up to 150 machines, including the world's first pinball with flippers. The museum is open until midnight on some days and is an extremely popular tourist attraction.
4- Margaret Island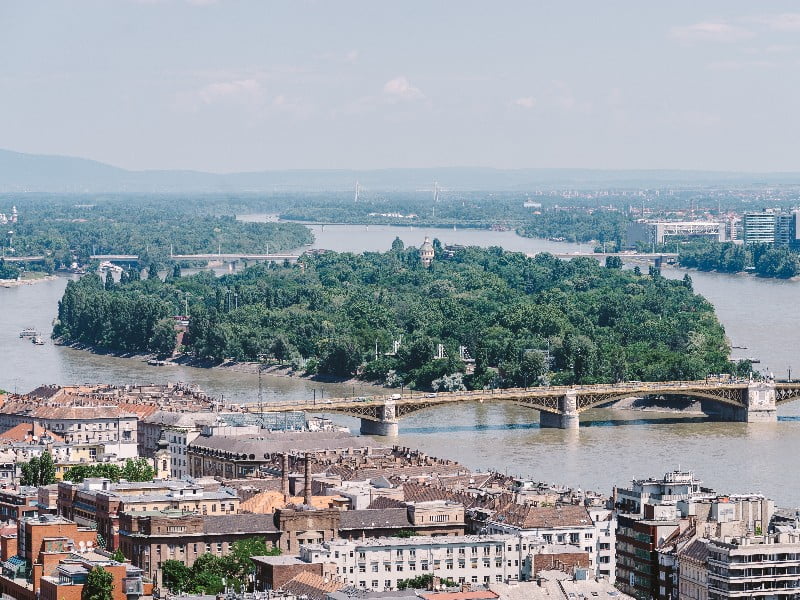 Margaret Island is a 2.5km long island which sits in the middle of the Danube, it is covered in parkland and recreational facilities. One of the most famous sites is the music fountain, from which water regularly dances in time to classical music. Other notable features on the island include medieval ruins, a small aviary, an open-air theatre and a beautiful rose garden.
3- Hungarian Chocolate Museum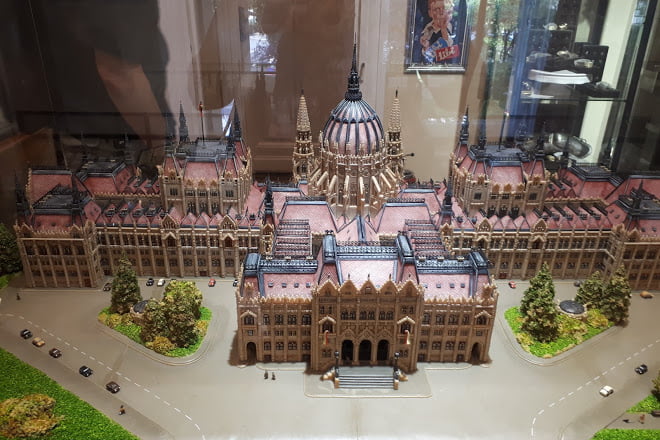 Learn about the history of Hungarian chocolate making at the Hungarian Chocolate Museum. Visitors can dip a cup or a candy into a chocolate fountain, learn to make their own chocolate, and watch a short film about the history of chocolate. There are lots of delicious tasting opportunities with cookies, liqueurs, hot chocolate, candies, and more all waiting to be savoured.
2- RiverRide Budapest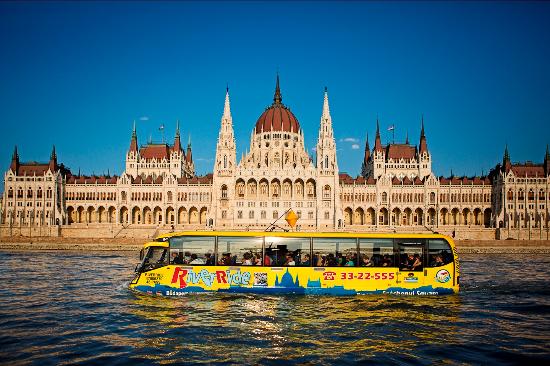 The RiverRide transforms from a bus into a boat, sweeping visitors around the stunning city for a sightseeing tour like no other. Drive along Budapest's streets and see the sights, such as St Steven's Basilica, Hero's Square and the Parliament, then splash into the River Danube for an amazing river cruise.
1- Széchenyi Spa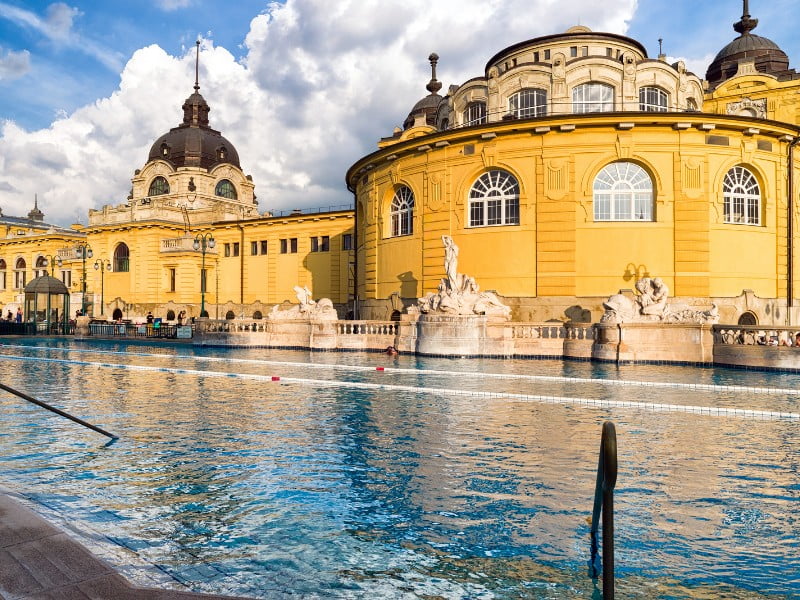 The Széchenyi Baths complex is one of the largest Spa Bath centres in Europe. The waters are rich in sulphates, calcium, magnesium, bicarbonate and fluoride, which are believed to be very beneficial. With 15 indoor pools, saunas, steam rooms, hot tubs and 3 huge outdoor pools this delicious indulgence should be part of any trip to Budapest.
So that sums up our top 10 things to do in Budapest, we hope you enjoyed