Calgary is located in the Province of Alberta and is one of Canada's most understated cities. Nestled alongside the Bow River, about 50 miles east of the spectacular Canadian Rockies, Calgary is Canada's fifth largest city. The area is steeped in 'western culture' that earned it the nickname "Cowtown," this is evident in the Calgary Stampede, the massive July rodeo and festival.
The city has wide-open spaces and a laid back atmosphere and there is an endless number of activities to keep visitors entertained.
There are the top 10 things to do in Calgary :
10) Telus Spark :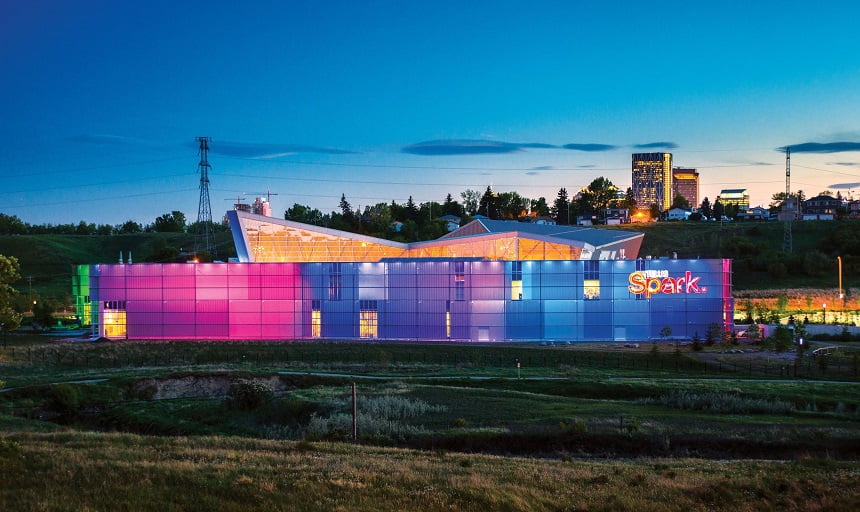 TELUS Spark is Canada's first new purpose built Science Centre and a place for people of all ages and abilities to embrace the exploration and discovery of science, technology and art.
With five galleries, outdoor space, live science demonstrations, and dozens of interactive, hands-on exhibits, visitors can explore and play, while learning about the fundamentals of science.
9) Heritage Park Historical Village :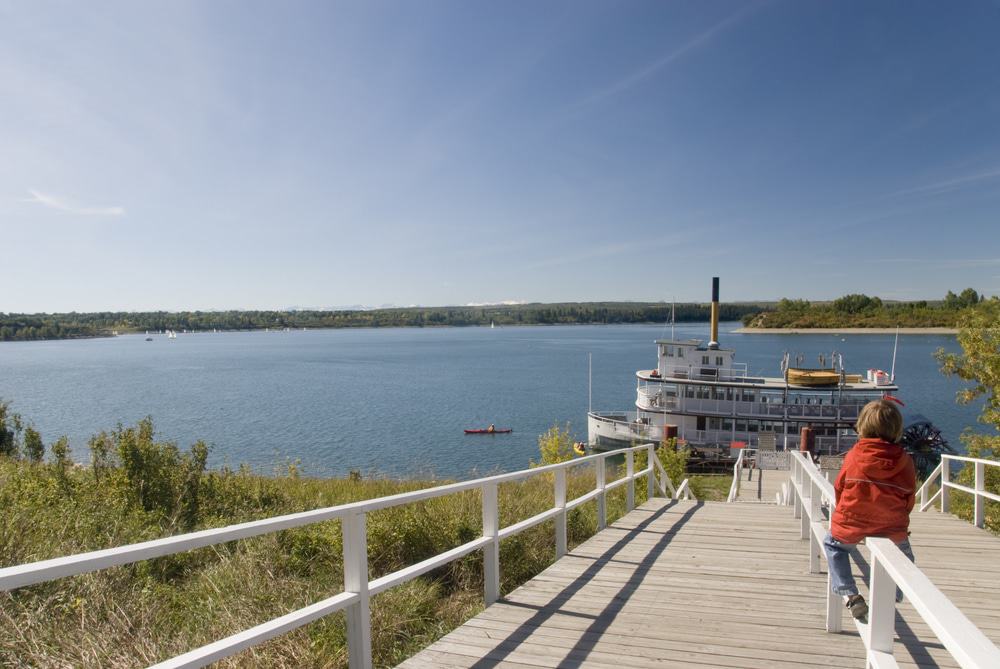 This award winning attraction is one of Western Canada's most family friendly museums. Heritage Park Historical Village boasts more than 200 exhibits, spread out over 127 acres of pristine land.
Living museums take history from behind the glass and place it out in the open so visitors can experience it first hand. Exhibits include a First Nations Encampment from the 1880's, and a peek into the lives of pre-railway settlers.
8) Studio Bell :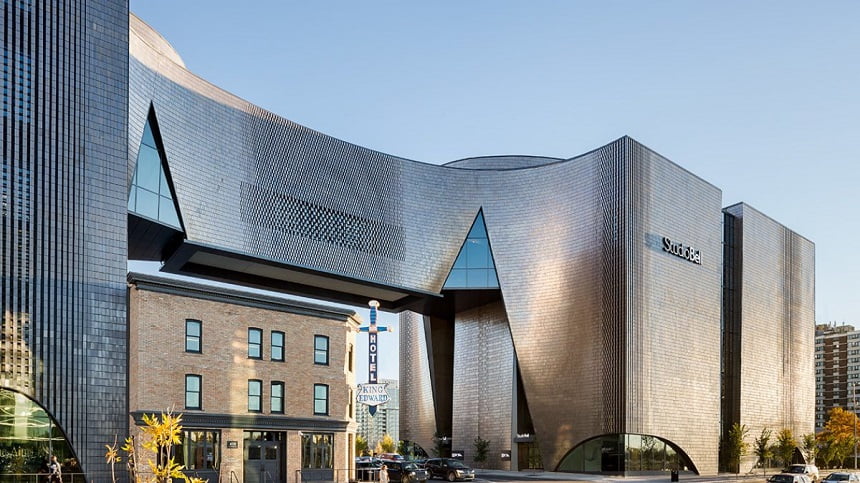 Studio Bell is located in Calgary's East Village and is the home of the National Music Centre. Explore Canada's identity, reflected in its vibrant and creative music scene with 22 exhibition galleries across five floors and a stunning 300 seat performance space.
Experience the story of music in Canada through interactive exhibitions, see live music or make your own, and delve into the National Music Centre's collection that spans over 450 years of music technology and innovation!
7) Calgary Tower :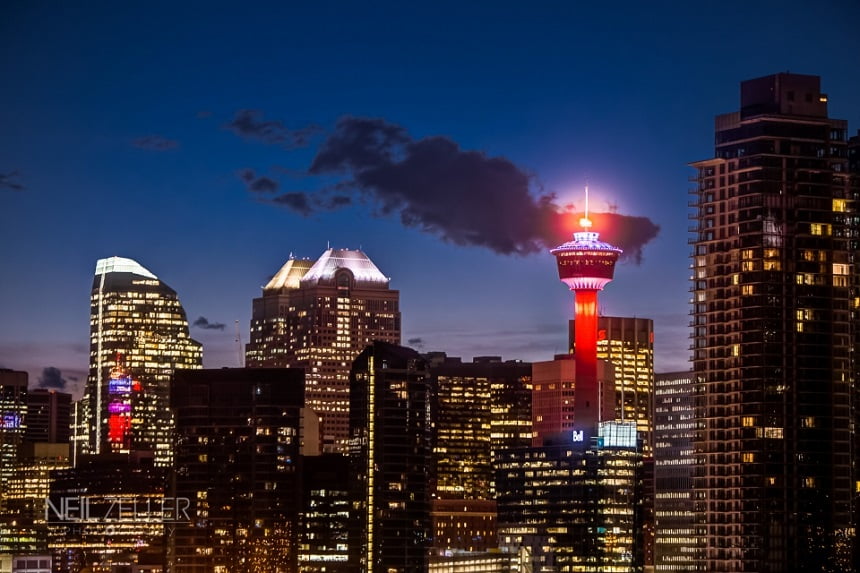 The Calgary Tower is a 190.8 meter free standing observation tower in Downtown Calgary. Originally called the Husky Tower, it was conceived as part of an urban renewal plan and to celebrate Canada's centennial of 1967.
This soaring tower offers breathtaking panoramic views from a glass-floored observation deck and the opportunity to dine in the revolving restaurant.
6) Fort Calgary :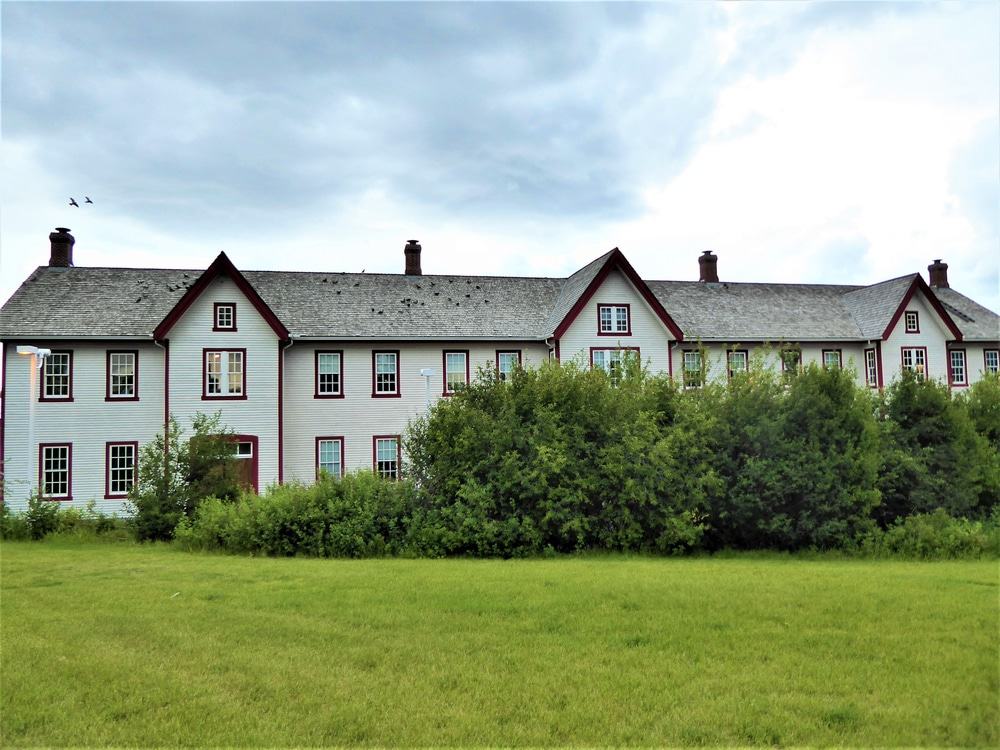 Fort Calgary is a living museum that shows the beginnings of Calgary from 1875, and is located at the convergence of the Bow and Elbow Rivers.
Here visitors can learn about the rich history of the Mounted Police, take a virtual tour of Calgary from a streetcar and get a feel for what it was like when the first train arrived in town.
5) Peace Bridge :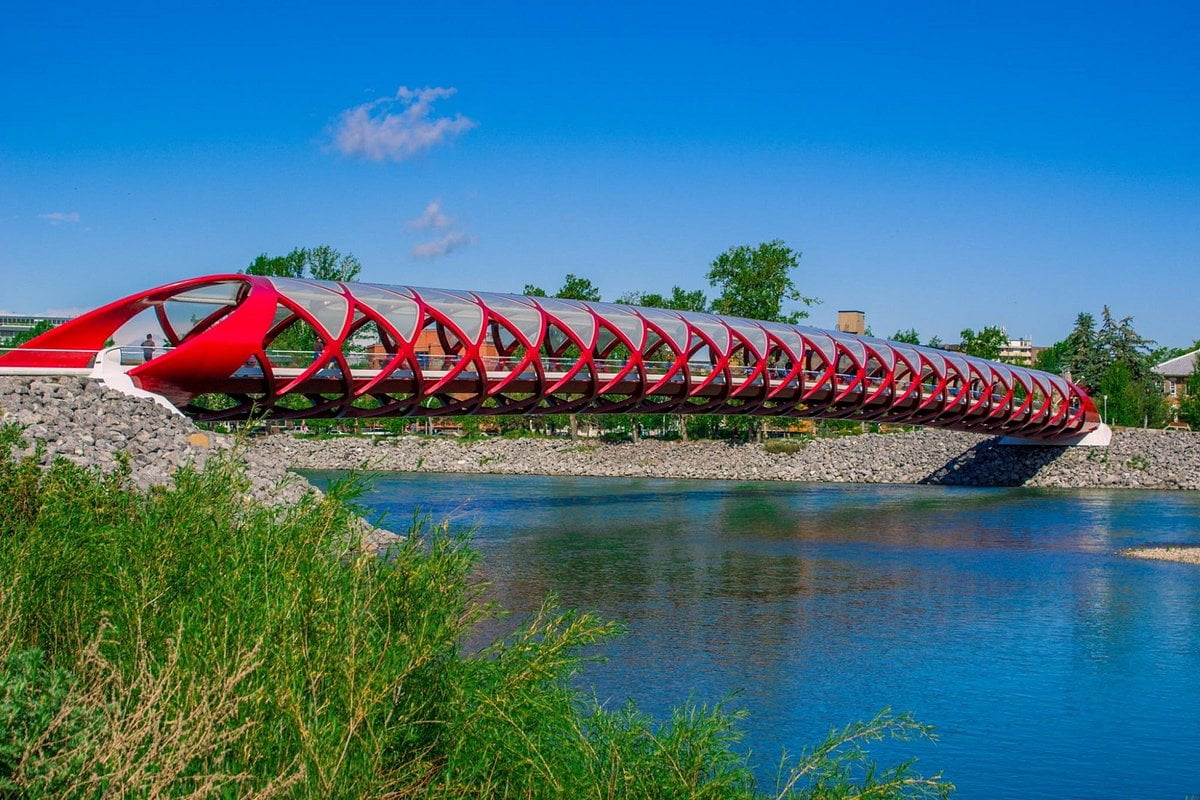 Peace Bridge is a bridge that accommodates people walking and cycling across the Bow River in Calgary. This unique bridge was designed by Spanish architect Santiago Calatrava and opened in March 2012.
It is conveniently located right next to Princes Island Park allowing ample space for some good photos as there is a beautiful backdrop of Calgary from the bridge.
4) Fish Creek Provincial Park :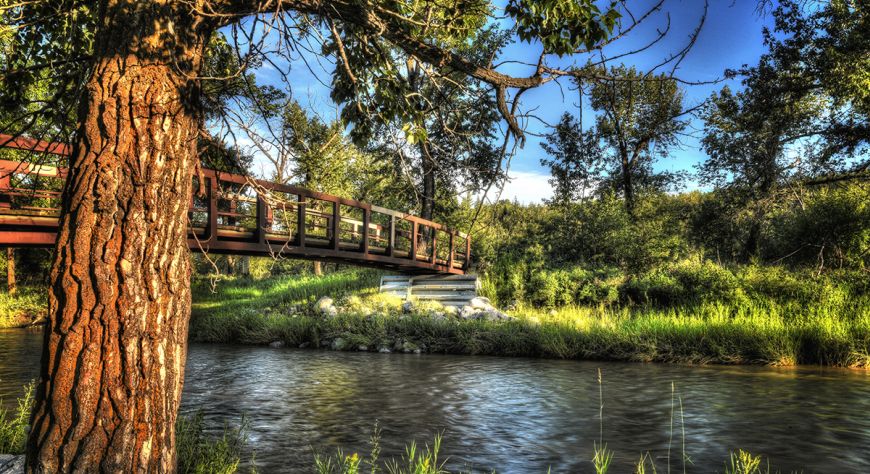 Fish Creek Park is a provincial park located in the southern part of Calgary and is the second largest urban park in Canada. This is a wonderful place to enjoy nature at its best while being within the city.
The are so many paved and unpaved paths and even a manmade lake for swimming. There is also a Visitor Centre with information and maps featuring miles of hiking and biking trails.
3) Calaway Park :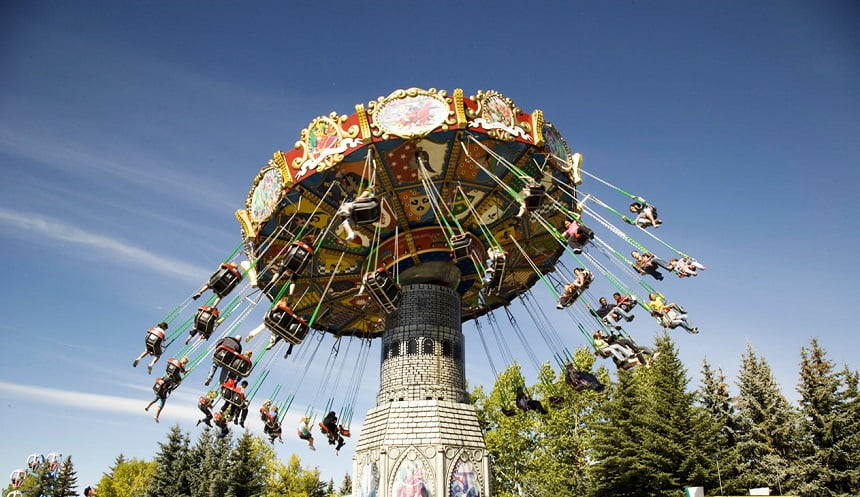 Calaway is Western Canada's largest outdoor Amusement park offering high-energy entertainment and family friendly rides. The park is home to 32 exciting rides, 23 carnival games, a 3D theatre and plenty of food vendors.
Calaway is located in Springbank, 4 kilometres west of the city limits of Calgary and offers up sweeping views of the Rocky Mountains.
2) Calgary Zoo :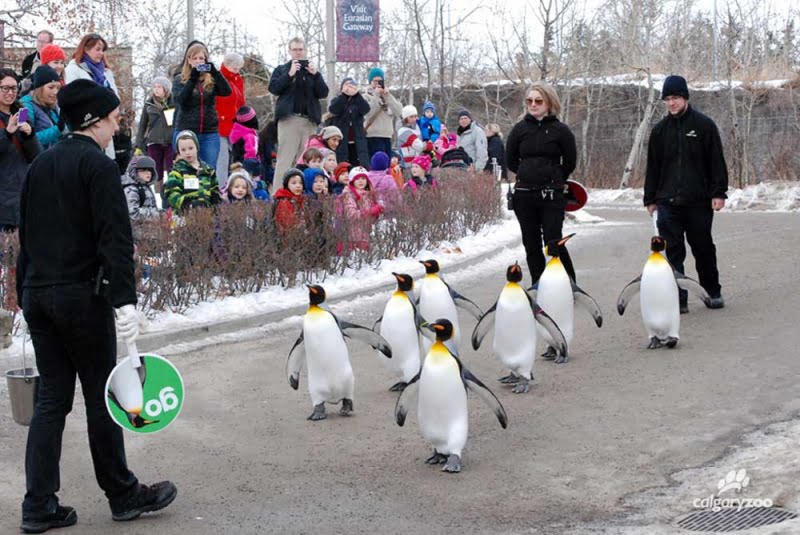 The Calgary Zoo is located in Bridgeland, Calgary just east of downtown and adjacent to the East Village neighbourhood. The Zoo is a great place to connect with nature and be inspired by the natural world's most fascinating creatures.
Here, visitors can get up close to nearly 1,500 different animals, representing five continents. There are also botanical gardens, a butterfly conservatory, and a Centre for Conservation and Research.
1) Prince's Island Park :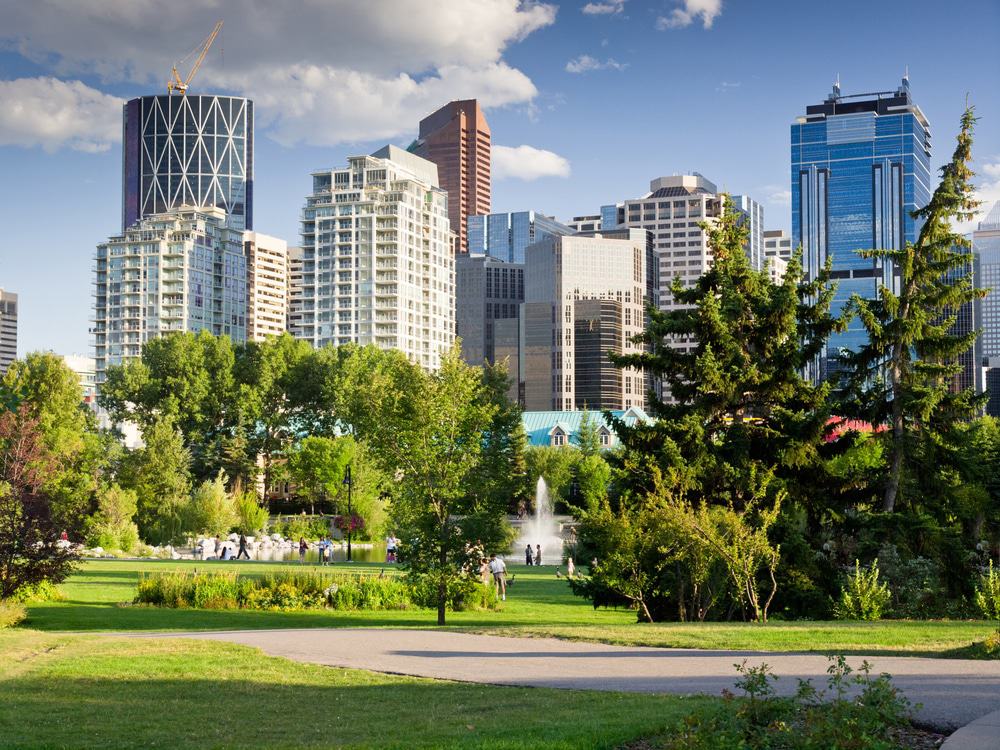 Prince's Island Park is an urban park developed on an island on the Bow River, immediately north of downtown Calgary. It was built on the site of a former sawmill and has picnic areas, trails and a seasonal outdoor skating rink.
Prince Island Park is not only a great place to enjoy beautiful city views, it also plays host to a number of festivals throughout the year.
So that sums up our top 10 things to do in Calgary, we hope you enjoyed