Cancún, a Mexican city on the Yucatán Peninsula bordering the Caribbean Sea, is known for its white sandy beaches, stunning scenery and cultural experiences. It's composed of 2 distinct areas, the more traditional downtown area and a long, beachfront strip of high-rise hotels, shops and restaurants.
Cancun is a popular destination along Mexico's Mayan Riviera, where there's so much to do and experience.
There are the top 10 things to do in Cancun :
10) Ancient Chichen Itza :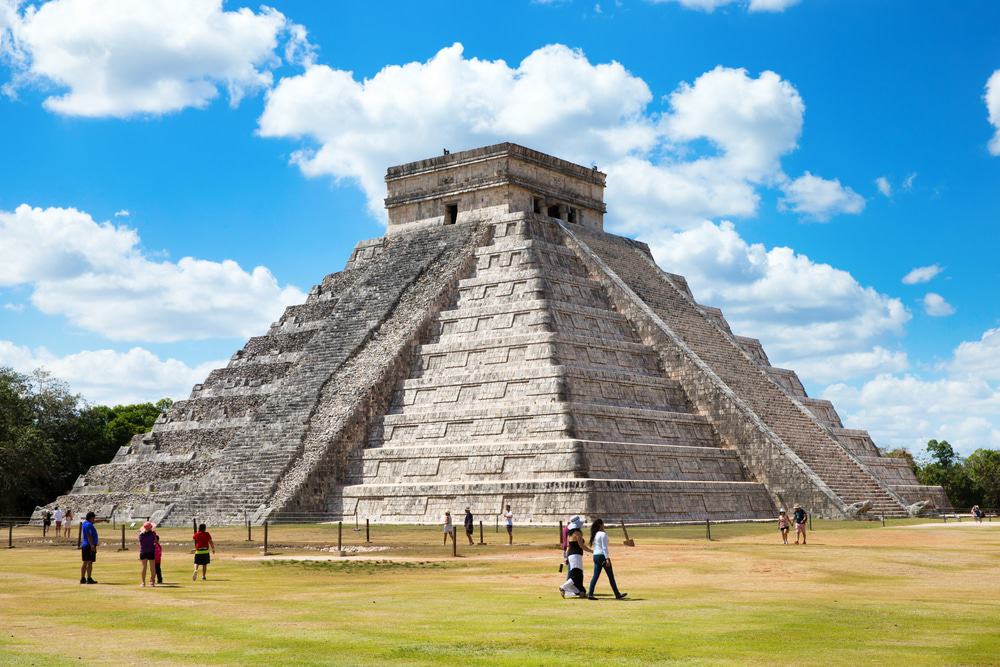 The ancient city of Chichén Itzá is a large Mayan archaeological site and one of the most notable and recognised landmarks. The site itself was originally a main hub of Mayan civilisation and has since been named a UNESCO World Heritage site.
The focal point of the ruins is the pyramid-like El Castillo that was once used by Mayans as a temple to the god Kukulkan.
9) Mayan Ruins of Tulum :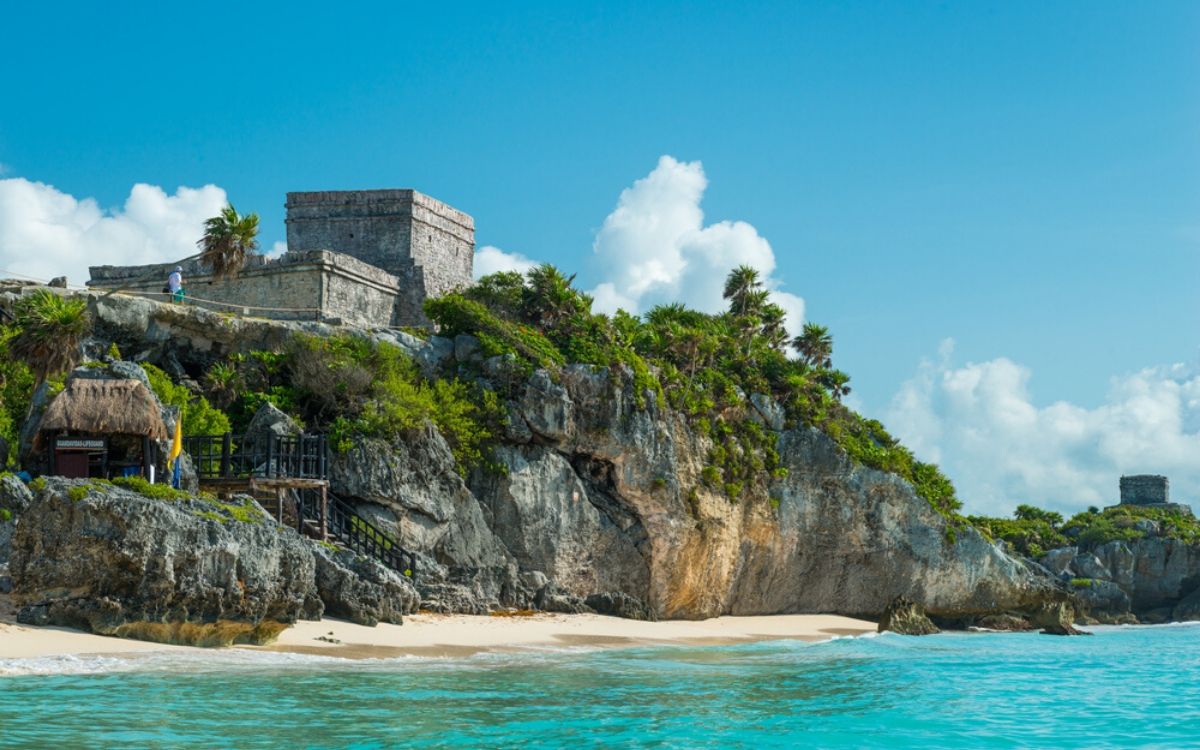 Tulum was built in the 13th century and it's one of the best surviving relics of the Mayan Post-Classic period. Perched on the edge of a 12-meter limestone cliff, visitors can wander through centuries-old temples, marvel at ancient fresco wall paintings and get a sense of what life was like in Mayan Mexico.
8) Xcaret :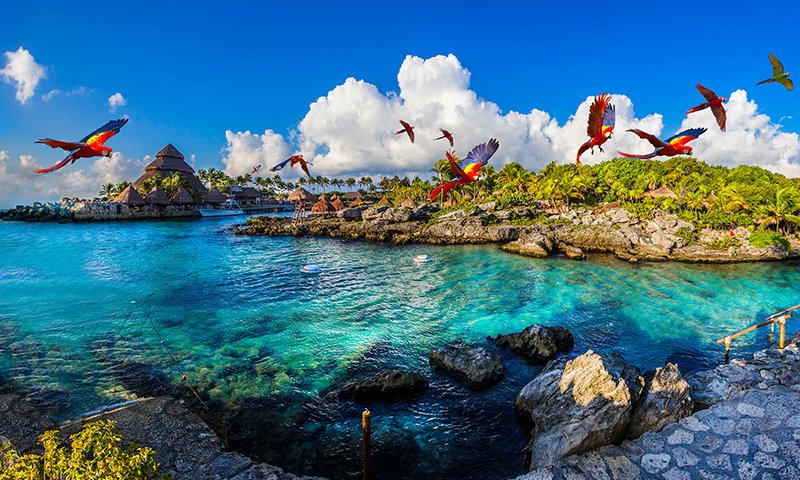 Discover a world of eco-adventure in the leafy island paradise of Xcaret. Developed around the legendary archaeological site, Xcaret is overflowing with family-friendly activities and thrilling cultural experiences.
Visitors can sail the Paradise River, trek to the Mayan Village, explore Jaguar Island and much more. With dozens of live performances, adrenaline-charged rides, and traditional experiences, it's the perfect adventurous escape.
7) Río Secreto :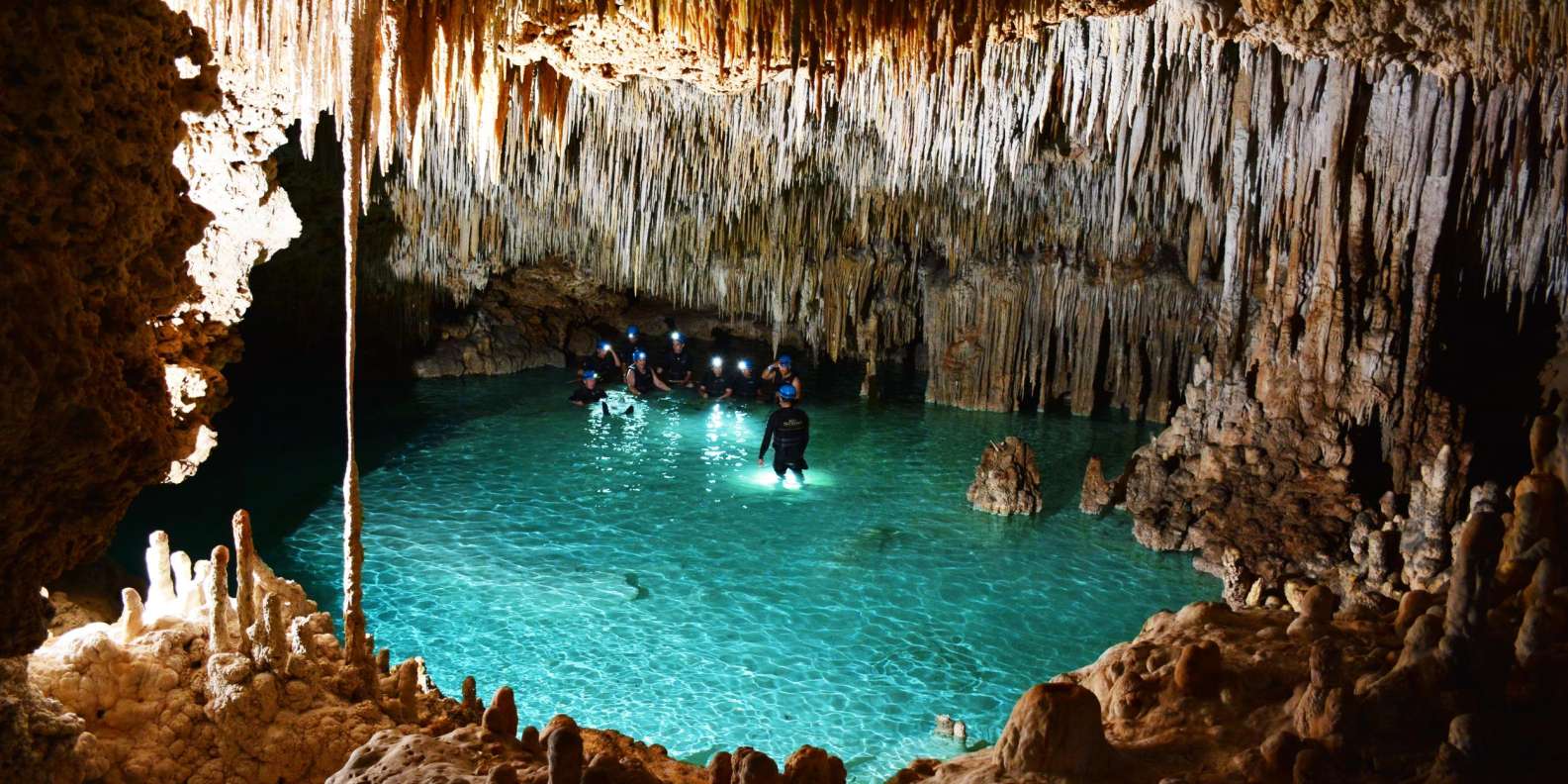 See a secret underground cave close to Playa del Carmen and explore amazing geological formations. Guests can enjoy a fact-filled underground walk with your guide, and swim in crystal clear waters.
The Río Secreto glistens with natural wonders and visitors will be mesmerised by millions of years of history, deep down under the ground!
6) El Rey Ruins :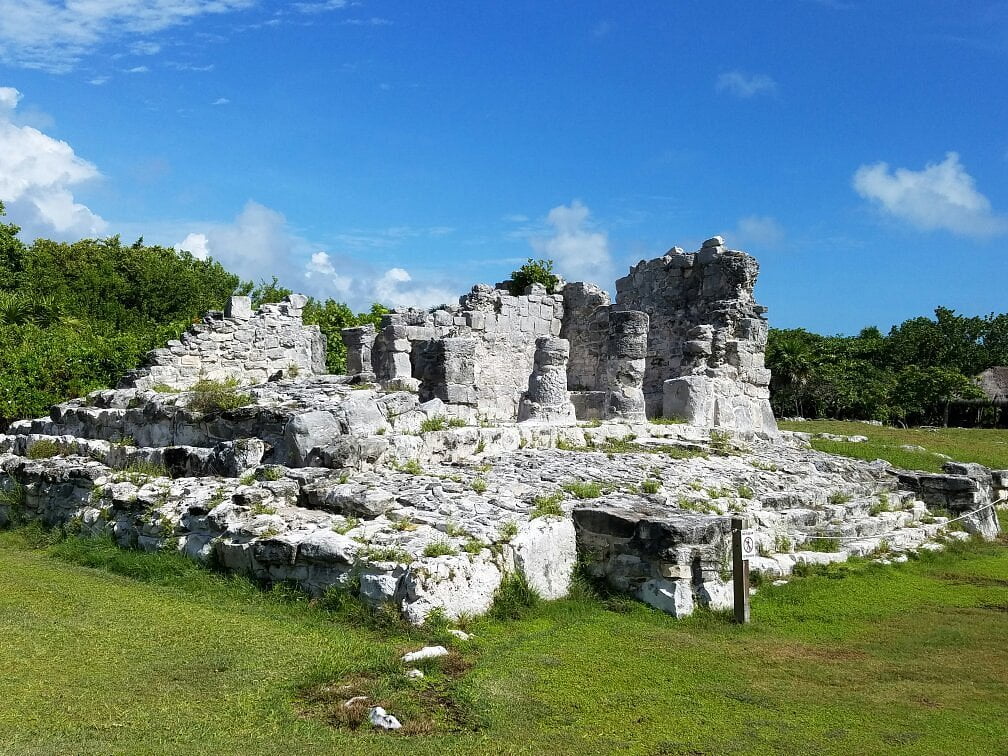 Located in the heart of the Hotel Zone, these ruins are extremely accessible to visitors, and the site's small size makes it easy to see in a short time.
Once a centre for maritime trade, El Rey dates back to 1200 A.D and you'll get great views of the lagoon as you explore what life was like for ancient Mayan communities.
5) Parque Maya Cancún :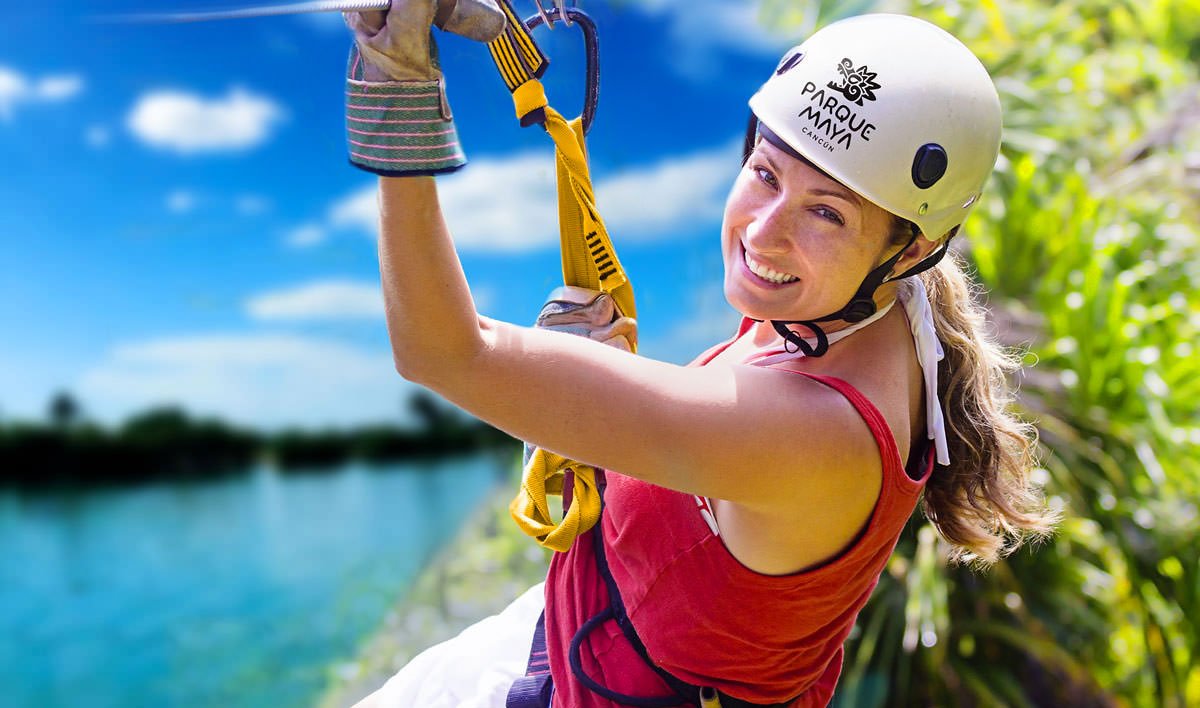 Embark on a theatrical journey into Mexico's Mayan history at Parque Maya Cancún. The adventure into the past begins with a short film tribute to Mayan culture, giving visitors a fascinating insight into one of history's most interesting civilisations, and preparing you for the adventures to come.
Fly across zip lines and ropes high above the Nichupte lagoon and cruise along the mangroves below, then trek across hanging rope bridges and dense jungle to ancient temple ruins where the Maya made their famous calendar.
4) Delphinus Xel-Há :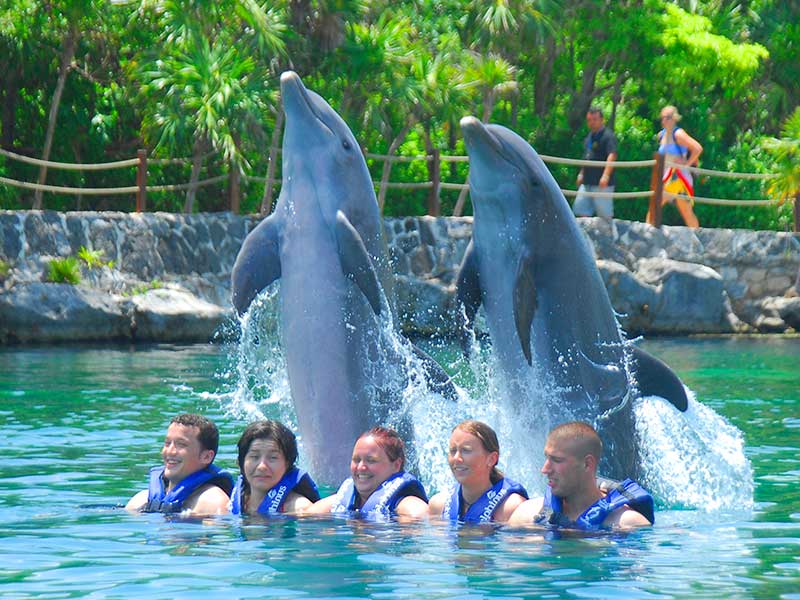 Visitors can hop into the pool with some very friendly and playful dolphins as well as other unforgettable interactive activities.
With many attractions, including waterslides, snorkelling with 90 species of exotic sea-life, jungle treks, cave pools, and much more, this eco-friendly resort paradise is a great day out for all the family.
3) Playa Delfines :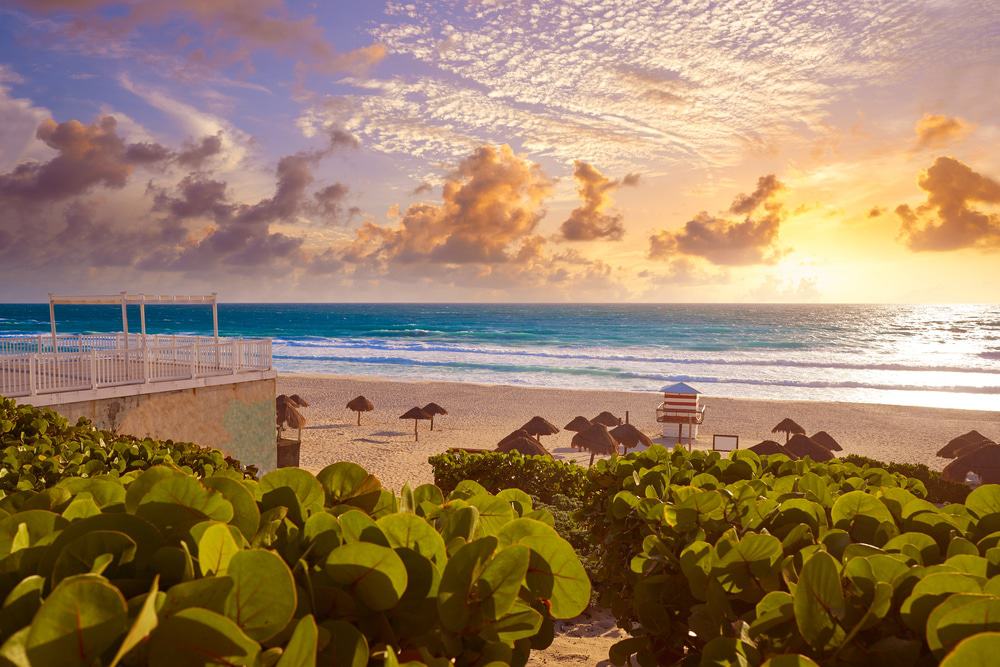 In a quiet corner of the Hotel Zone south of the Museo Maya , Playa Delfines is a Blue Flag beach where you can find peace away from Cancún's crowds. Long and wide, it is a public beach with coarse white sand and powerful waves.
Playa Delfines has a designated swimming area watched by a lifeguard, and you can always paddle in the water without having to worry. There's also a beach bar for snacks and drinks, and you can use the palm shelters for free.
2) Xplor Park :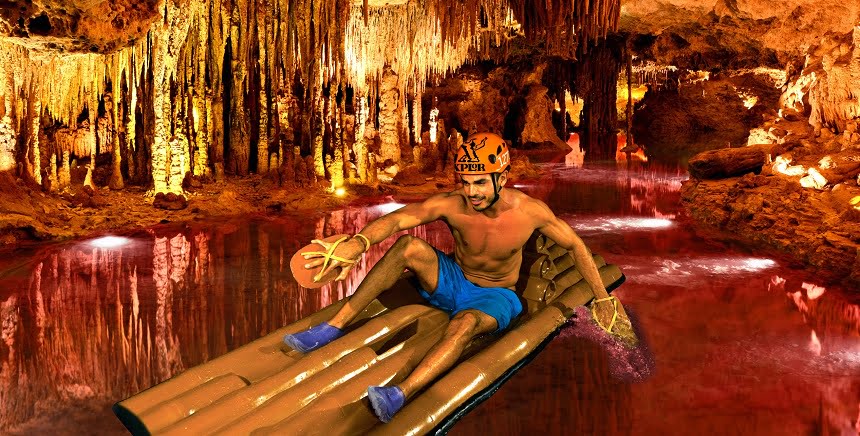 Enjoy Action-Packed Activities at Xplor Park and zoom down one of Latin America's tallest zip-lining courses, with 14 different lines. Jump on-board an amphibious vehicle to drive through jungle trails, over suspended bridges and even below ground into mysterious caverns to the underground river.
Journey deep below the surface to discover ancient underground rivers, which you can swim through or explore by raft. It's all the fun of the jungle and a Mexican must-do for visitors.
1) Underwater Museum and Visitor Centre :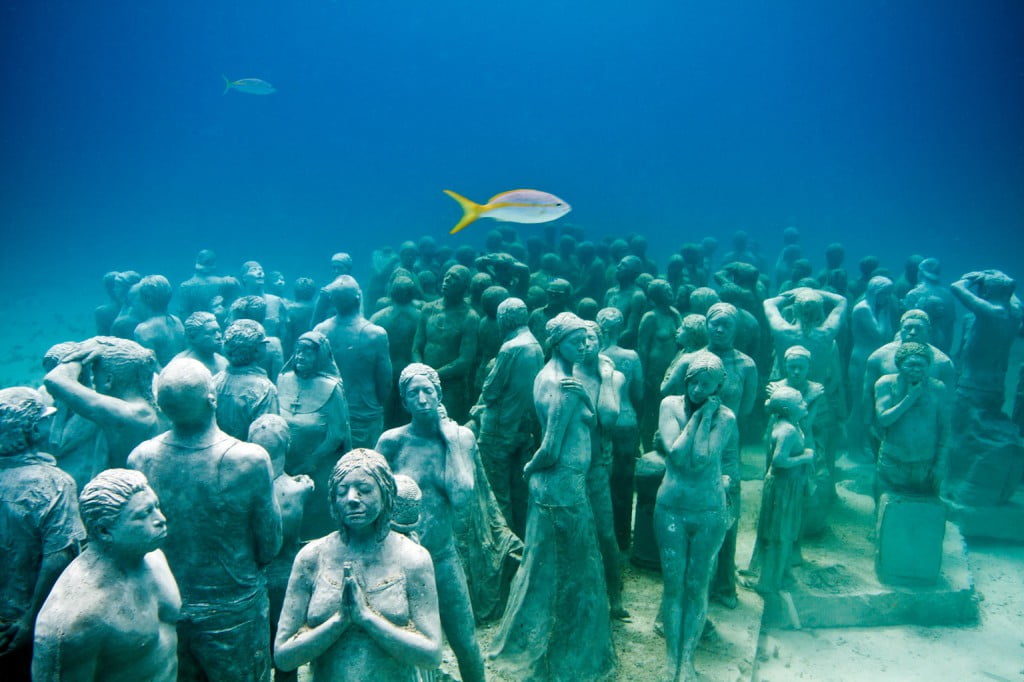 There are few art installations anywhere in the world quite like the Cancún Underwater Museum. The museum comprises of over 500 statues completely submerged in the Cancún National Marine Park waters.
The best way to see these alternative coral reefs in familiar shapes is by snorkelling up close, but if you don't want to get wet you can also see them via a glass-bottomed boat. The Visitor Centre serves as an art gallery, with pictures and information about the project.
So that sums up our top 10 things to do in Cancun, we hope you enjoyed