Are you dreaming of a vacation filled with crystal-clear waters, ancient history, picturesque landscapes, and delightful cuisine? Look no further than the stunning Greek Isles, a paradise of diverse and alluring islands that cater to every traveler's desires. In this comprehensive guide, we, the experts at Pustly.com, present to you the ultimate list of the best Greek Islands, curated to make your holiday planning a breeze and elevate your travel experience to new heights.
Enjoy these 10 Best Greek Islands to Visit for 2023-2024 :
Discover the Best Greek Isles for an Unforgettable Vacation
1. Santorini – Where Dreams Meet Reality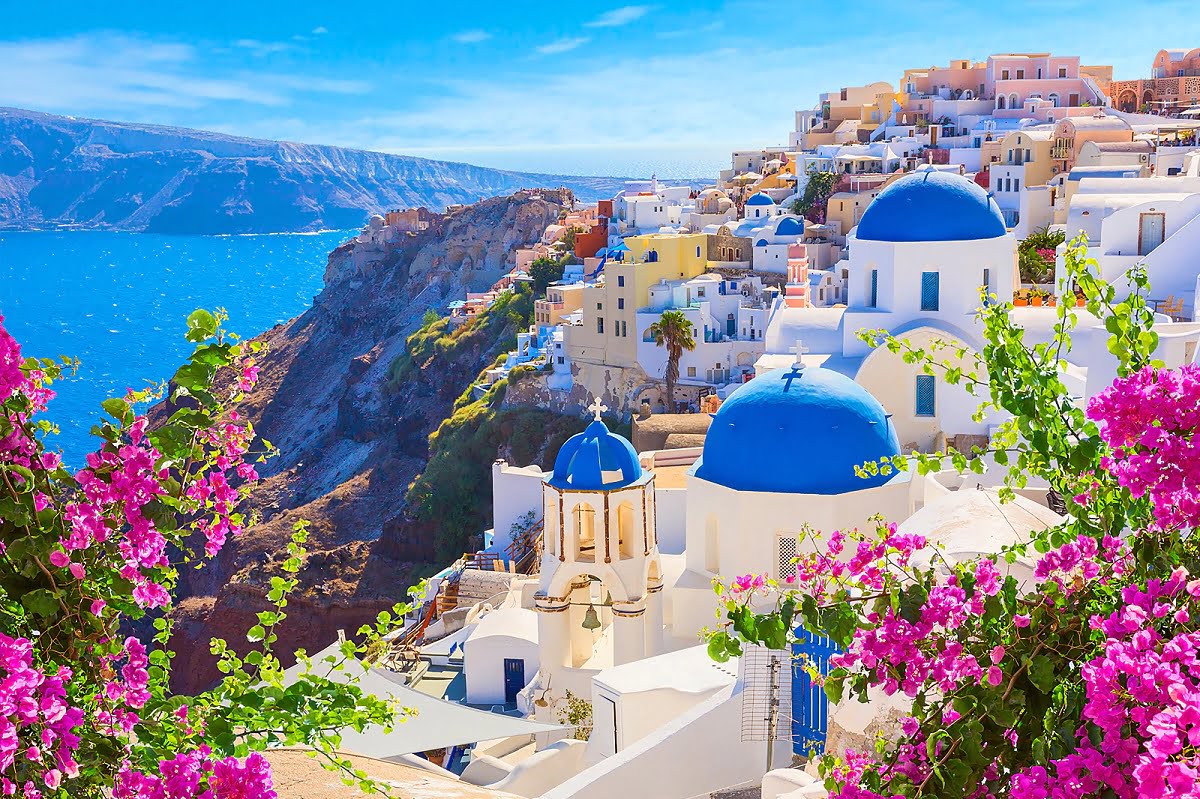 Santorini, an island renowned for its captivating sunsets and breathtaking vistas, is a must-visit destination for every wanderer. The iconic white-washed buildings perched on the cliffs overlooking the azure Aegean Sea create a scene straight out of a postcard. Explore the charming villages of Oia and Fira, indulge in mouthwatering local delicacies, and relax on the volcanic black sand beaches. Whether you're on a romantic escape or an adventurous getaway, Santorini will leave you enchanted.
2. Crete – A Tapestry of Culture and Nature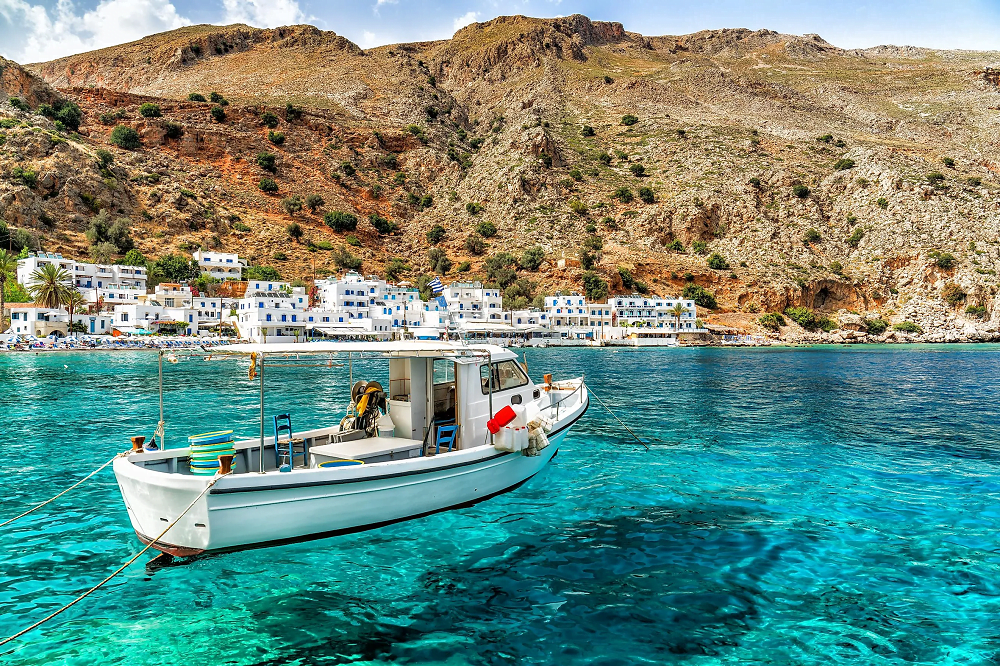 The largest of all Greek Islands, Crete, boasts an extraordinary blend of history, culture, and natural wonders. Discover the ancient Minoan civilization at the Palace of Knossos, hike through the awe-inspiring Samaria Gorge, and unwind on the magnificent Pink Beach. With its warm hospitality, delectable cuisine, and vibrant festivals, Crete invites you to immerse yourself in its rich tapestry of experiences.
3. Mykonos – Where Partying and Relaxation Collide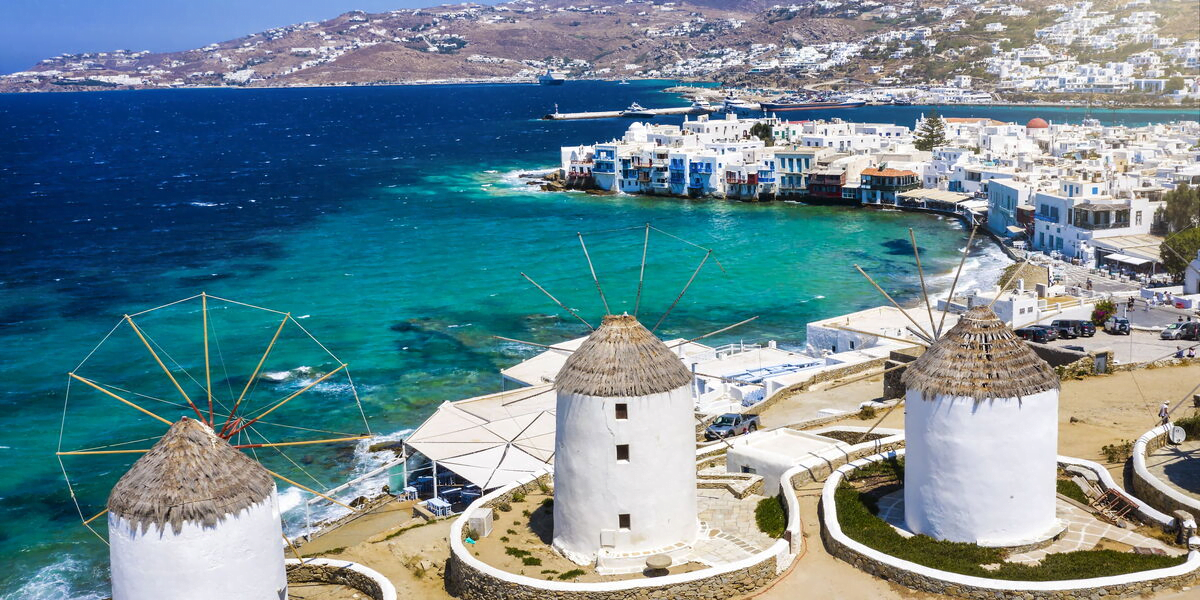 Mykonos, the cosmopolitan island known for its vibrant nightlife and pristine beaches, beckons the adventurous and the tranquility seekers alike. Spend your days lazing on the sun-kissed shores of Paradise Beach, then dance the night away at one of the world-famous clubs in Mykonos Town. This playground of the rich and famous promises an unforgettable sojourn.
4. Rhodes – Where History Comes Alive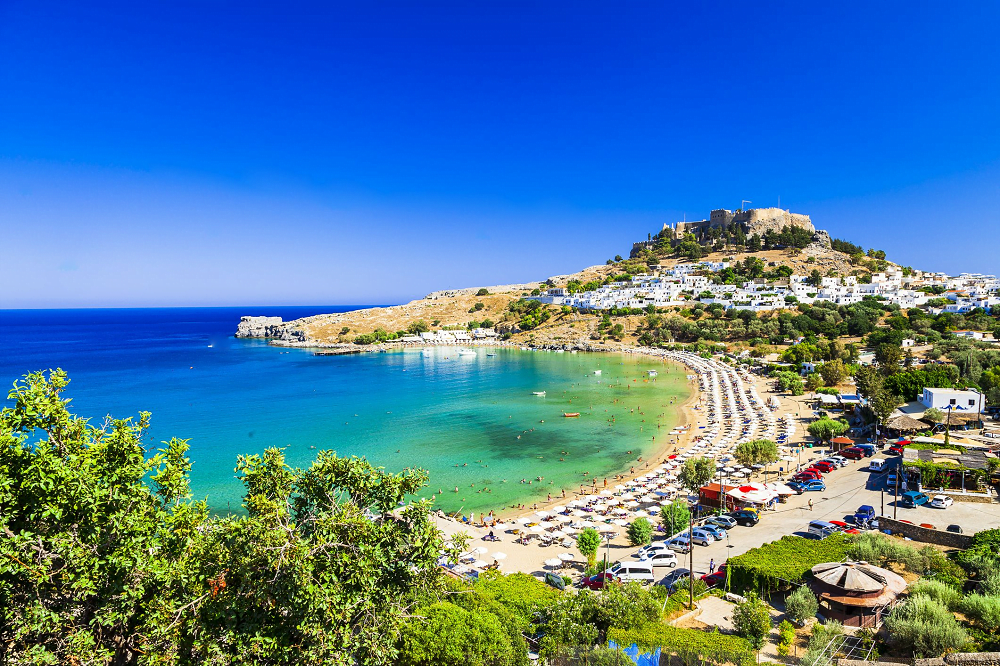 Step back in time on the captivating island of Rhodes, where medieval charm meets Mediterranean allure. Wander through the cobblestone streets of Rhodes Old Town, a UNESCO World Heritage Site, and marvel at the grandeur of the Palace of the Grand Master. With its ancient acropolis, picturesque villages, and golden sandy beaches, Rhodes is a paradise for history enthusiasts and sunseekers alike.
5. Corfu – Nature's Masterpiece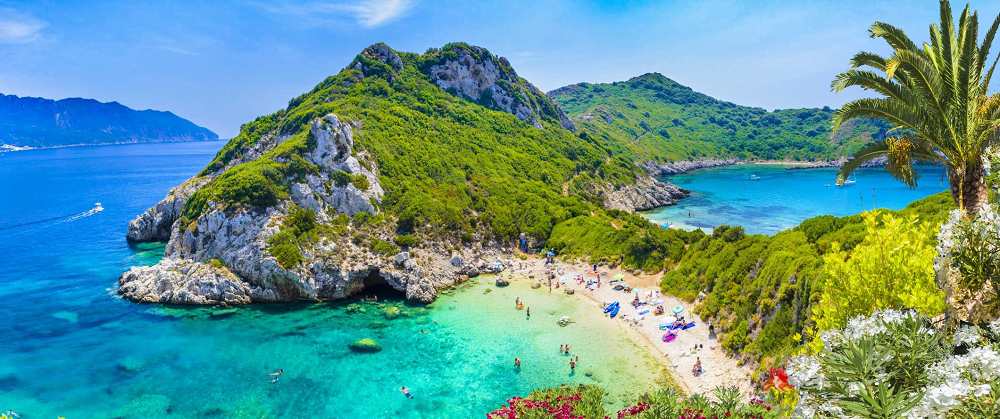 Corfu, the emerald isle adorned with lush landscapes and a vibrant Venetian influence, offers a harmonious blend of nature and culture. Stroll through the charming streets of Corfu Town, a UNESCO-listed gem, and soak in the island's rich history and architectural wonders. With its azure coves, olive groves, and inviting tavernas, Corfu is an idyllic retreat for nature lovers and food enthusiasts.
6. Naxos – A Hidden Gem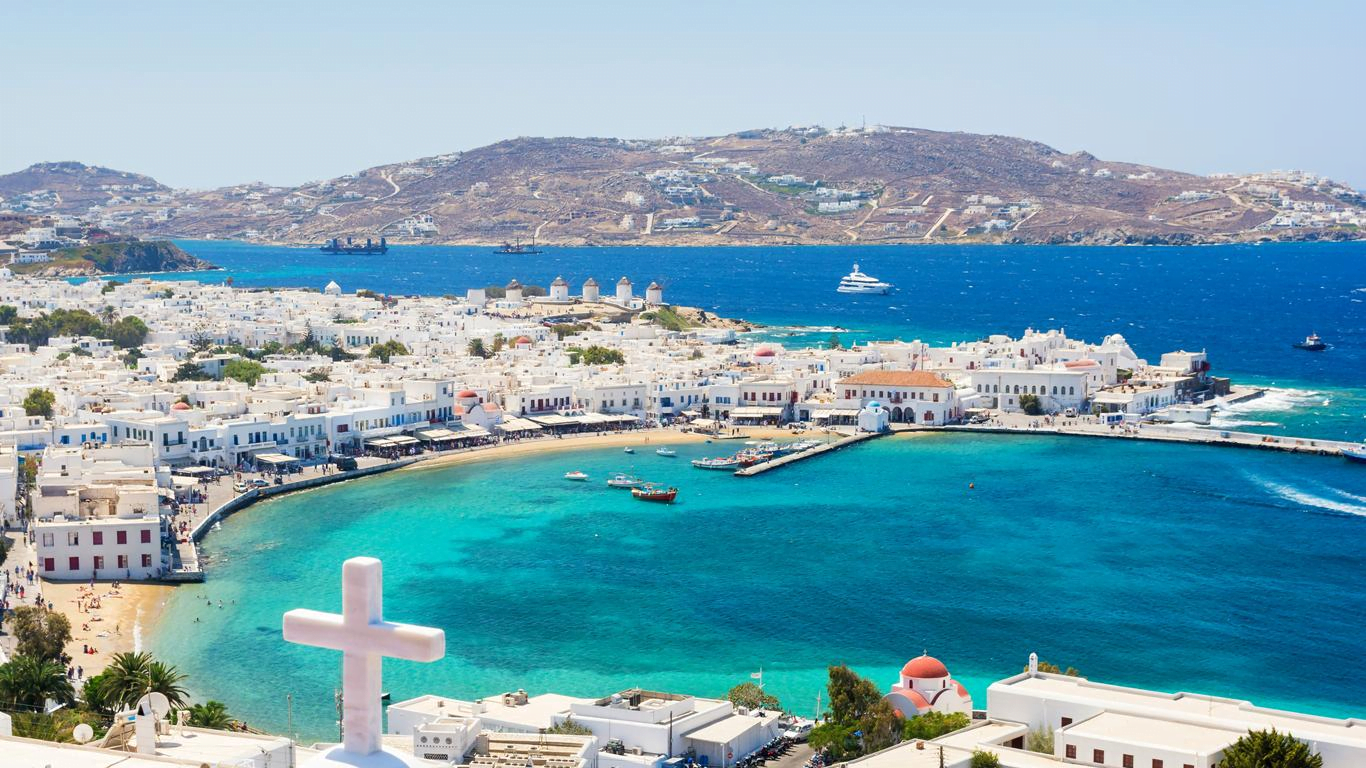 Escape the crowds and uncover the hidden gem of the Cyclades, Naxos. Blessed with stunning beaches, ancient temples, and an authentic Greek atmosphere, Naxos promises an intimate and unforgettable experience. Visit the ancient Temple of Apollo, trek up Mount Zas for panoramic views, and relish in the laid-back ambiance of this lesser-known paradise.
7. Zakynthos – A Haven for Nature Lovers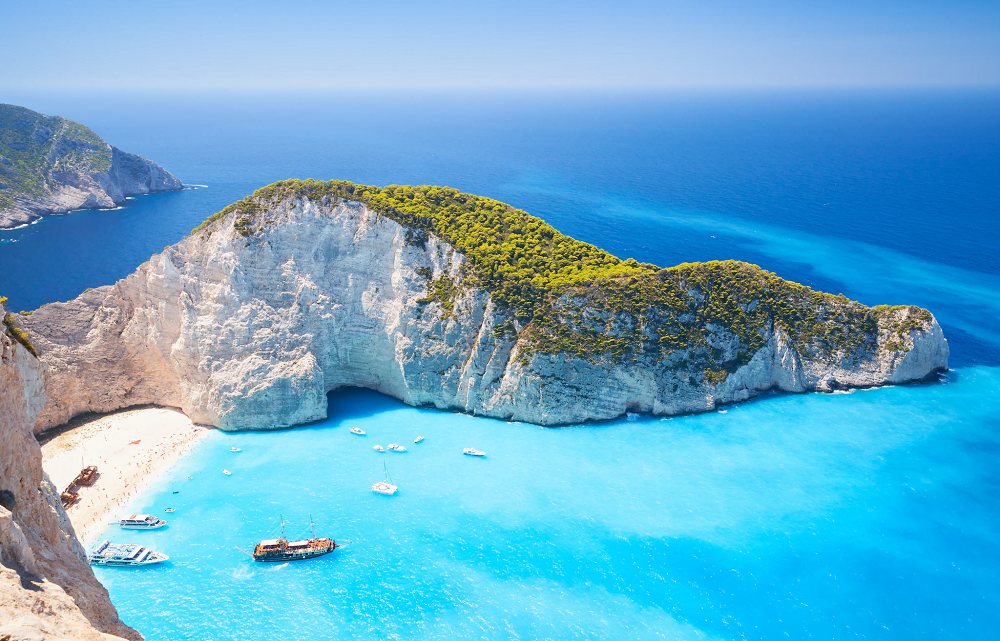 Zakynthos, or Zante, entices visitors with its striking beauty and diverse wildlife. Explore the world-famous Navagio Beach, with its iconic shipwreck, and witness loggerhead sea turtles nesting in the Bay of Laganas. Embrace the unspoiled natural wonders of the Blue Caves and marvel at the mesmerizing azure waters. For nature enthusiasts and conservationists, Zakynthos is an unparalleled delight.
8. Paros – A Cycladic Jewel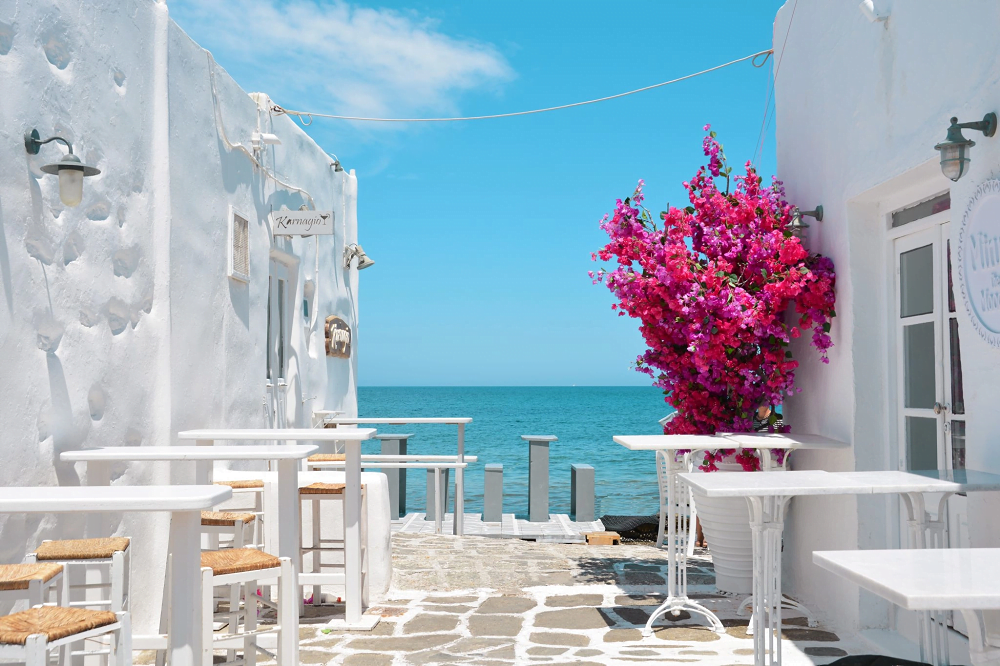 With its charming villages, golden beaches, and vibrant nightlife, Paros is a delight for all types of travelers. Embrace the artistic vibe of Naoussa, savor fresh seafood at traditional tavernas, and unwind on the sun-drenched shores of Kolymbithres Beach. Paros' easygoing ambiance and stunning landscapes make it a perfect choice for a laid-back yet invigorating vacation.
9. Skiathos – A Beach Lover's Paradise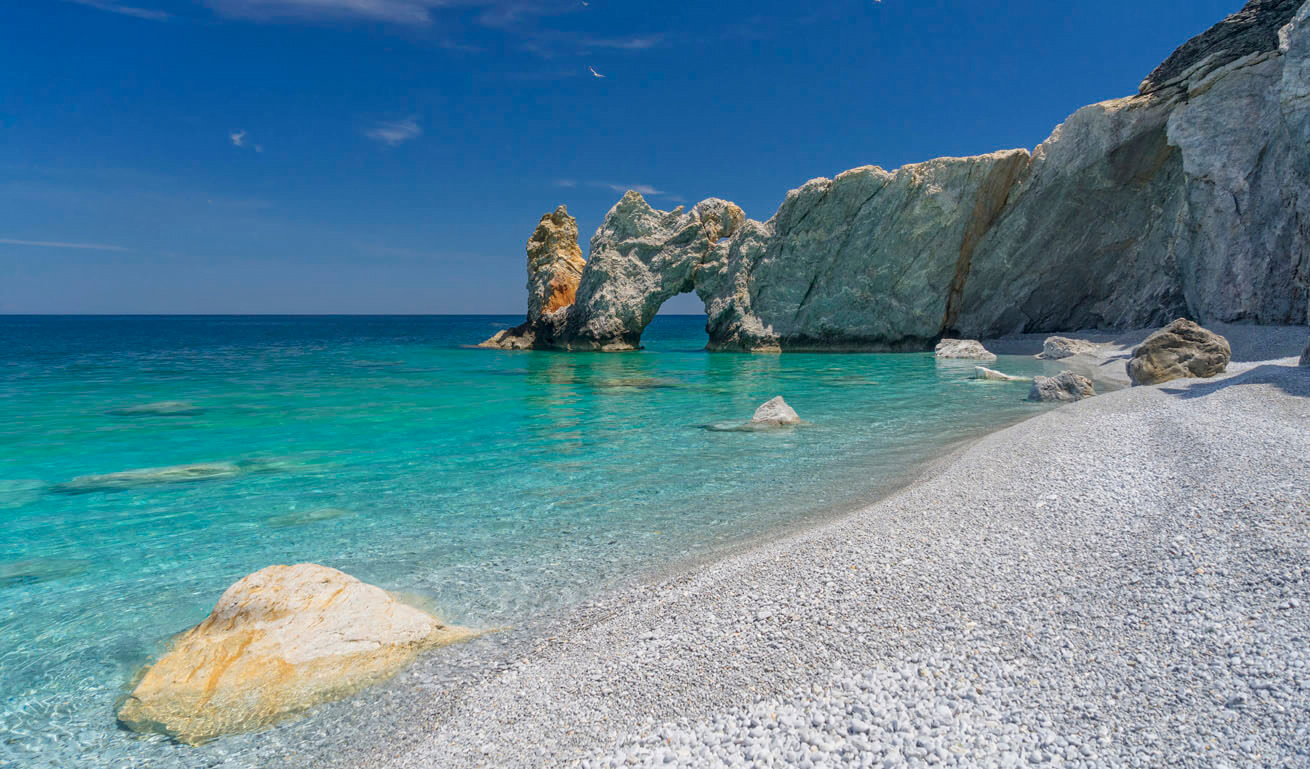 Skiathos, the smallest of the Sporades islands, is a beach lover's utopia. Boasting over 60 stunning beaches, each with its unique charm, the island invites you to explore its pristine coastline. Koukounaries Beach, with its golden sands and emerald waters, is a must-visit for beach enthusiasts. When you're not sunbathing, stroll through the cobbled streets of Skiathos Town and embrace the island's cozy atmosphere.
10. Milos – A Geological Wonder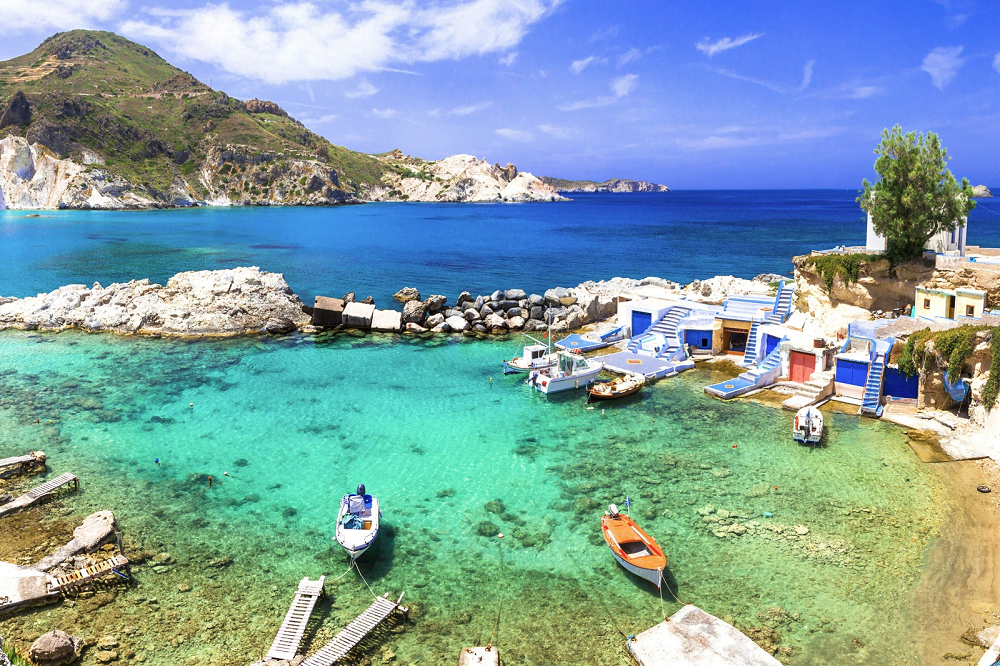 Known for its surreal rock formations and lunar-like landscapes, Milos is a geological wonder waiting to be discovered. Sail around the island's coastline, uncovering hidden coves and sea caves, and witness the awe-inspiring Sarakiniko Beach, with its white volcanic cliffs contrasting against the azure sea. Milos offers a unique and memorable escape for those seeking an off-the-beaten-path adventure.
With this comprehensive guide to the best Greek Islands, your dream vacation in Greece is just a few steps away. Whether you're an adventurer, history buff, beach bum, or nature enthusiast, the Greek Isles have something special in store for you. So pack your bags, immerse yourself in the Mediterranean allure, and create memories that will last a lifetime.
10 Best Greek Islands to Visit for 2023-2024 :
Santorini – Where Dreams Meet Reality
Crete – A Tapestry of Culture and Nature
Mykonos – Where Partying and Relaxation Collide
Rhodes – Where History Comes Alive
Corfu – Nature's Masterpiece
Naxos – A Hidden Gem
Zakynthos – A Haven for Nature Lovers
Paros – A Cycladic Jewel
Skiathos – A Beach Lover's Paradise
Milos – A Geological Wonder