Welcome to the world of romantic getaways! Planning a couples' vacation is an excellent way to escape the everyday routine and create unforgettable memories with your loved one. Whether you're seeking a blissful beach retreat, an adventurous outdoor expedition, or a culturally enriching experience, the year 2023-2024 presents a plethora of extraordinary destinations that cater to the desires of every couple.
In the following guide, we will explore some of the best couples' vacations that are sure to inspire your wanderlust and ignite the spark of romance. From secluded tropical islands to vibrant cosmopolitan cities, these hand-picked destinations offer a perfect blend of relaxation, adventure, and intimacy. Whether you're embarking on a honeymoon, celebrating an anniversary, or simply craving quality time together, these destinations promise to create cherished moments that will last a lifetime.
Discover exotic and sun-kissed paradises like Bora Bora, Maldives, and Seychelles, where you can indulge in luxurious overwater bungalows, private beach picnics, and captivating underwater adventures. Alternatively, immerse yourselves in the cultural treasures of European cities such as Paris, Rome, or Barcelona, where strolling hand in hand along charming cobblestone streets and savoring delectable cuisine is a recipe for a romantic escape.
Regardless of your preferences, these best couples' vacations of 2023-2024 will provide an ideal backdrop for reconnecting with your significant other, strengthening your bond, and discovering new dimensions of love and happiness together. So, pack your bags, leave the worries behind, and embark on a romantic journey that will ignite your passion and create memories to cherish forever.
We present the 15 best couples vacations in 2023-2024, highlighting diverse and unforgettable experiences that will make your trip a truly special one.
Bora Bora, French Polynesia :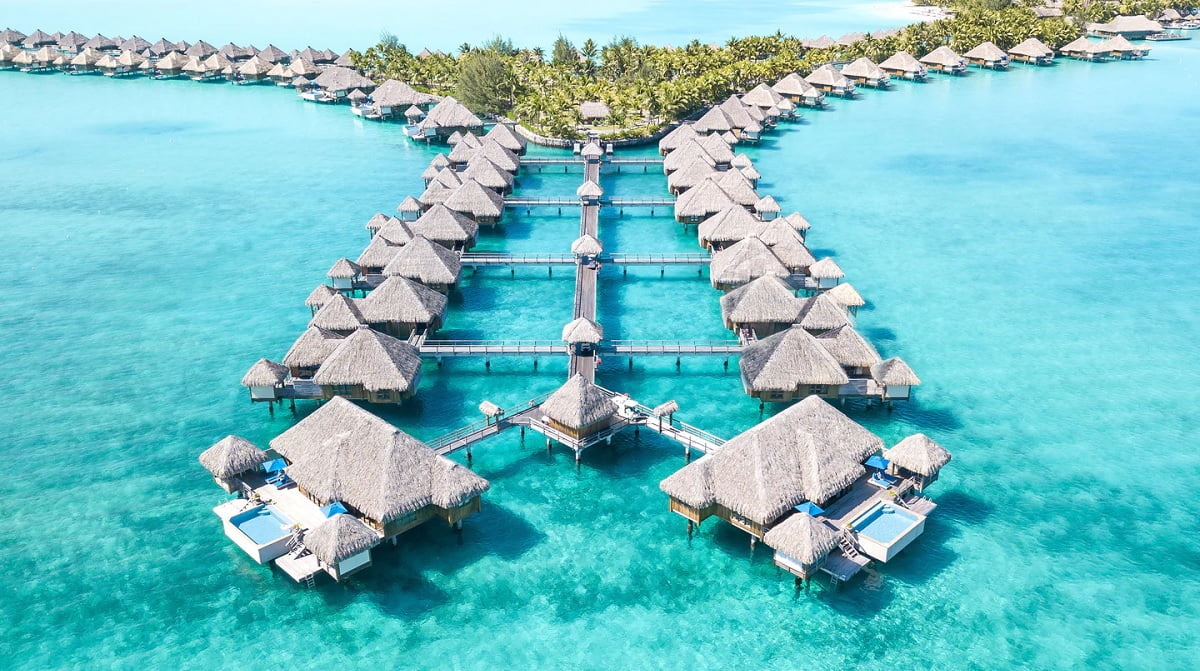 Immerse yourselves in the ultimate romantic retreat on the remote island of Bora Bora. Stay in luxurious overwater bungalows, enjoy private beach dinners, explore the vibrant marine life while snorkeling, and unwind with couples' spa treatments surrounded by breathtaking natural beauty.
Santorini, Greece :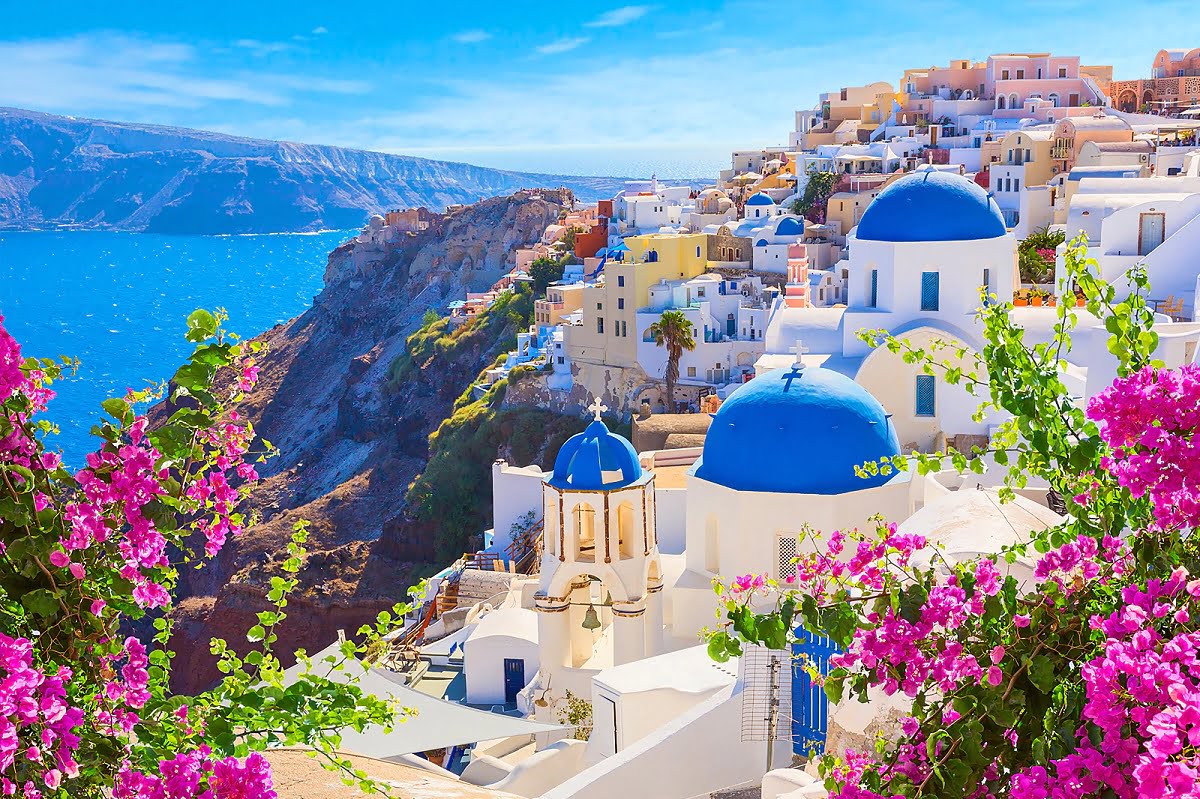 Discover the charm of Santorini, a Greek island renowned for its whitewashed buildings, stunning caldera views, and romantic sunsets. Explore the picturesque villages of Oia and Fira, take a private wine tour, and indulge in intimate candlelit dinners overlooking the Aegean Sea.
Paris, France :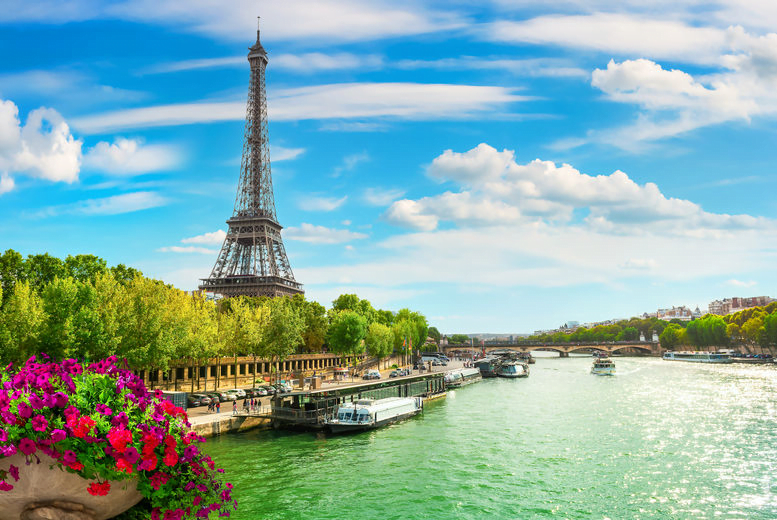 Experience the epitome of romance in the City of Love, Paris. Stroll hand in hand along the Seine River, visit iconic landmarks such as the Eiffel Tower and the Louvre Museum, and enjoy candlelit dinners in charming Parisian bistros.
Maldives :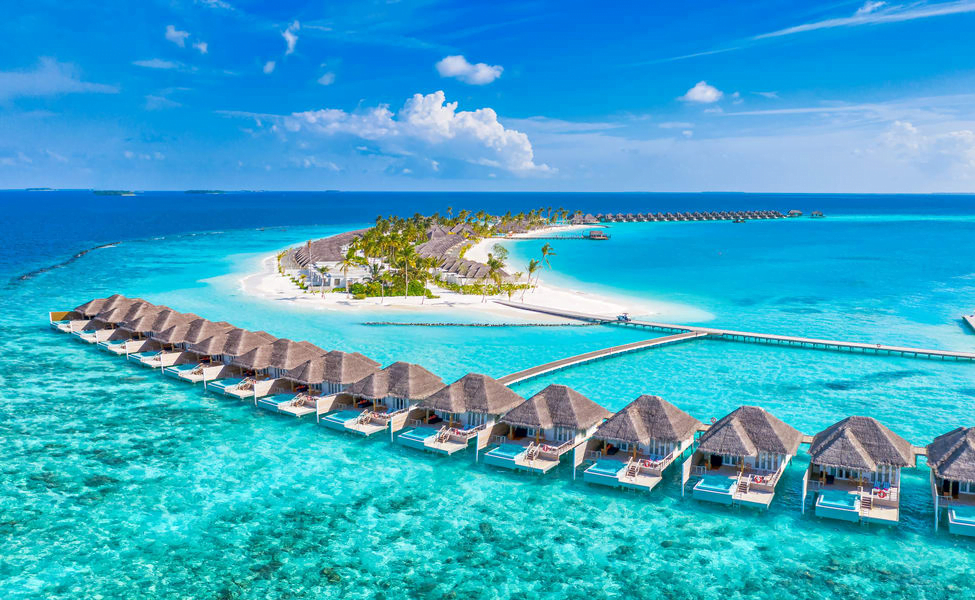 Escape to the idyllic paradise of the Maldives, where pristine white beaches, crystal-clear turquoise waters, and luxurious overwater villas await. Indulge in couples' spa treatments, snorkel among vibrant coral reefs, and enjoy romantic sunset cruises for an unforgettable tropical getaway.
Kyoto, Japan :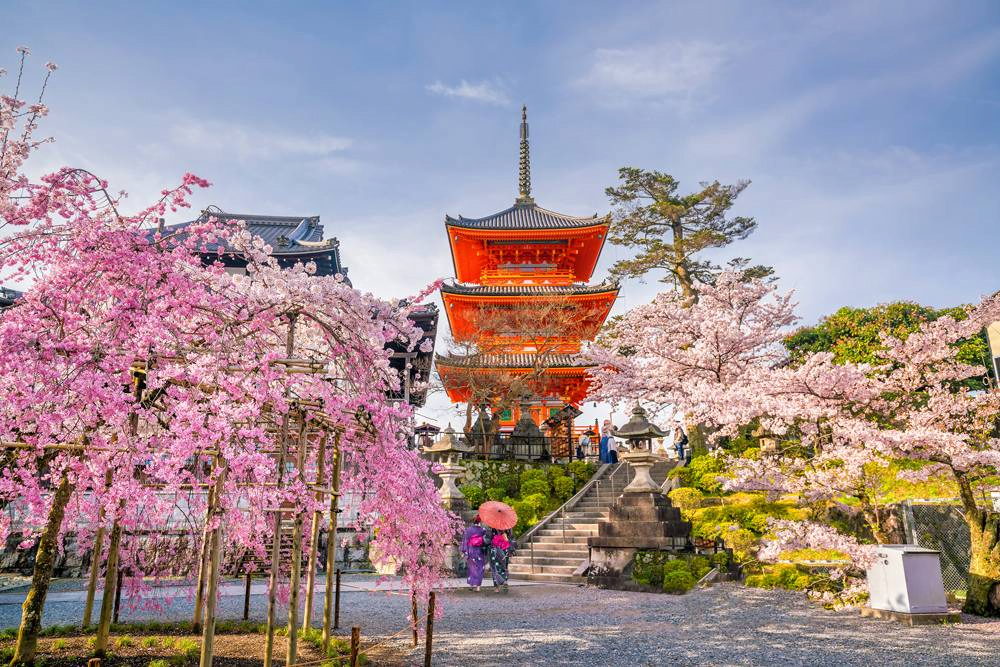 Fall in love with Kyoto, a city steeped in ancient traditions, beautiful temples, and serene gardens. Explore the historic district of Gion, visit stunning bamboo forests, and partake in a traditional tea ceremony for a truly romantic and cultural experience.
Cinque Terre, Italy :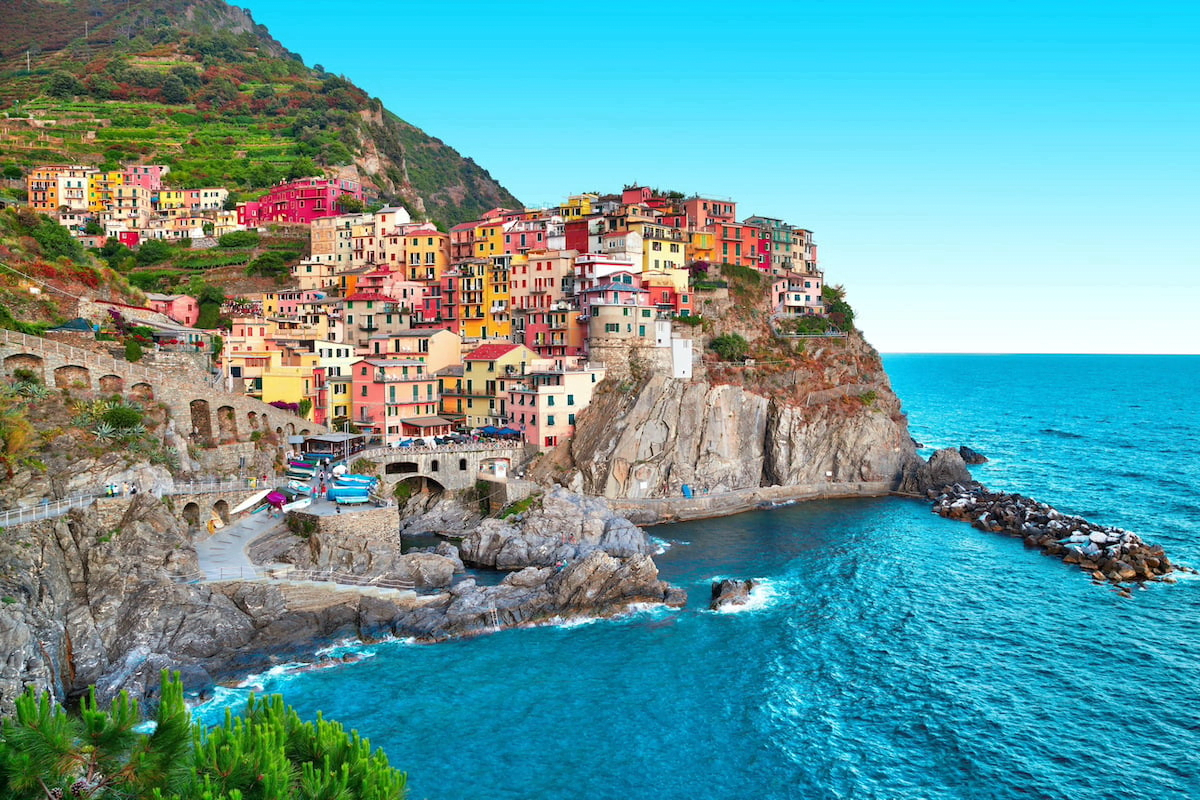 Discover the enchanting villages of Cinque Terre, perched along the rugged coastline of the Italian Riviera. Take romantic walks along the cliffside trails, enjoy breathtaking views of the colorful houses, and savor fresh seafood paired with local wines.
Maui, Hawaii, USA :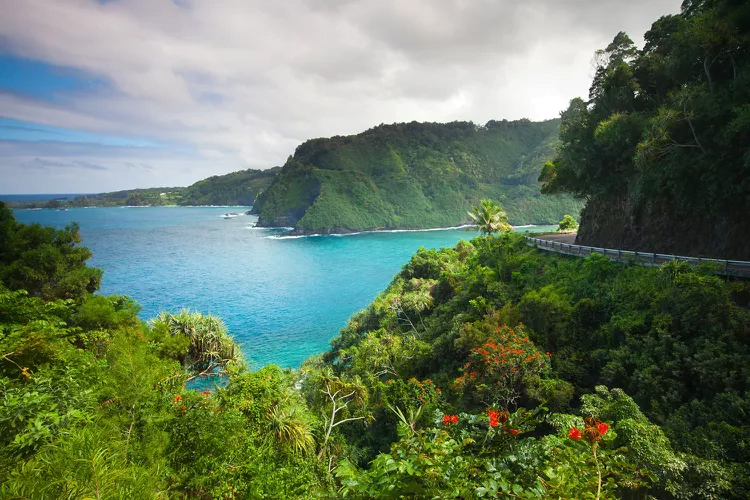 Escape to the tropical paradise of Maui, where pristine beaches, lush landscapes, and a laid-back atmosphere set the stage for a romantic getaway. Watch the sunrise from the summit of Haleakala, embark on a scenic road trip along the Road to Hana, and unwind on the golden shores hand in hand.
Buenos Aires, Argentina :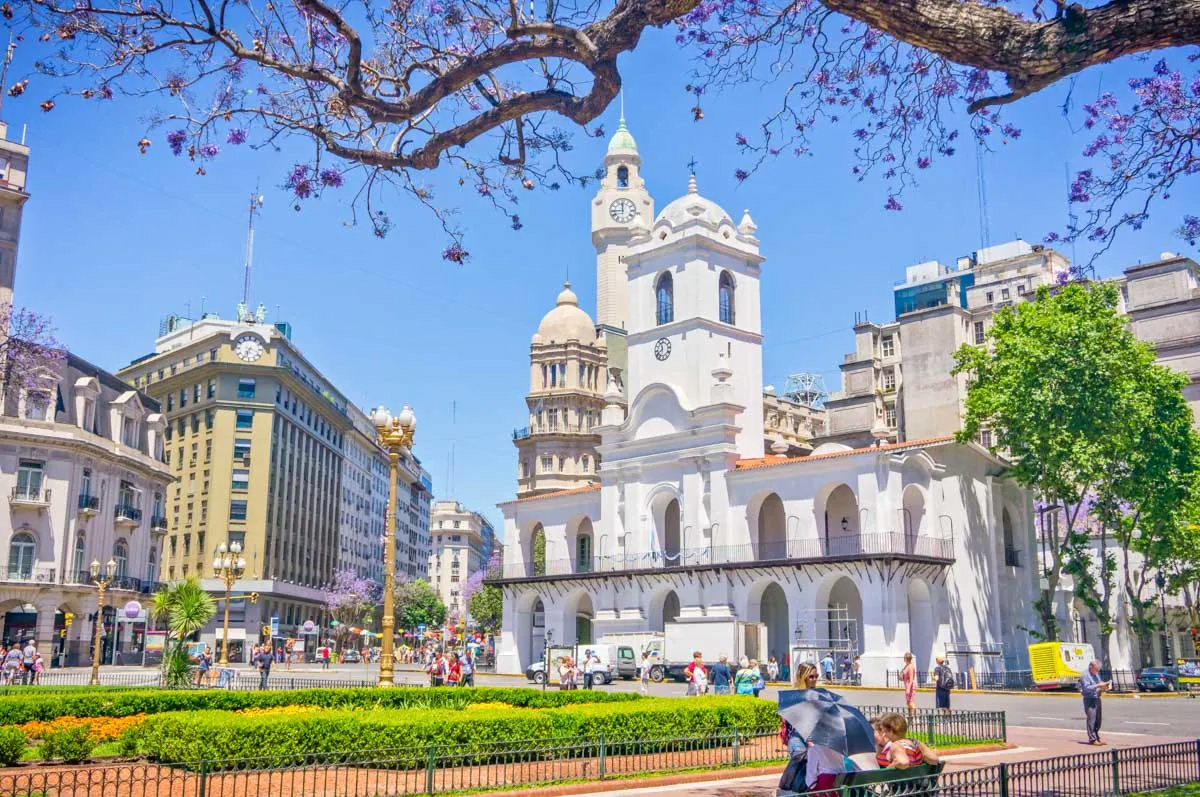 Experience the passionate ambiance of Buenos Aires, known for its tango, vibrant culture, and delicious cuisine. Attend a tango show, explore the colorful neighborhoods of La Boca and Palermo, and indulge in mouthwatering steaks and Malbec wines.
St. Lucia, Caribbean :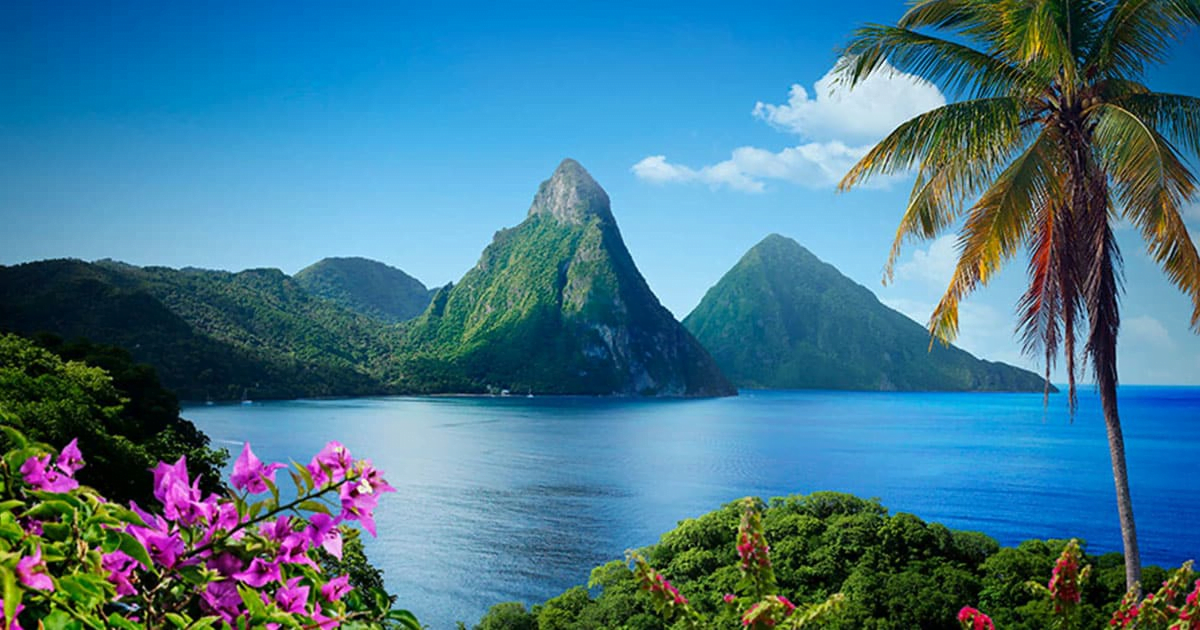 Unwind in the Caribbean paradise of St. Lucia, known for its lush rainforests, volcanic peaks, and stunning beaches. Stay at a luxurious resort, take a romantic sunset cruise, and relax in natural hot springs for a blissful retreat with your loved one.
Prague, Czech Republic :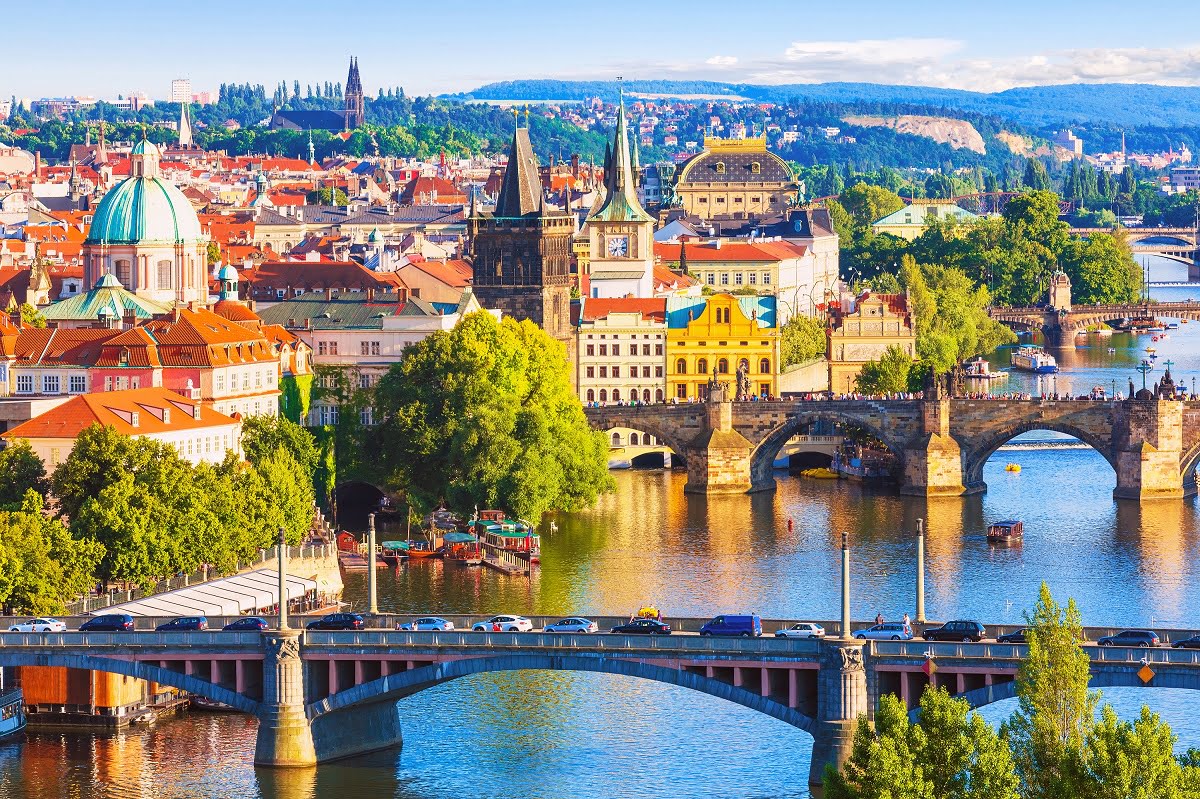 Discover the fairytale charm of Prague, a city adorned with Gothic architecture, winding cobblestone streets, and romantic bridges. Explore the Prague Castle, take a boat ride along the Vltava River, and enjoy candlelit dinners in cozy restaurants.
Florence, Italy :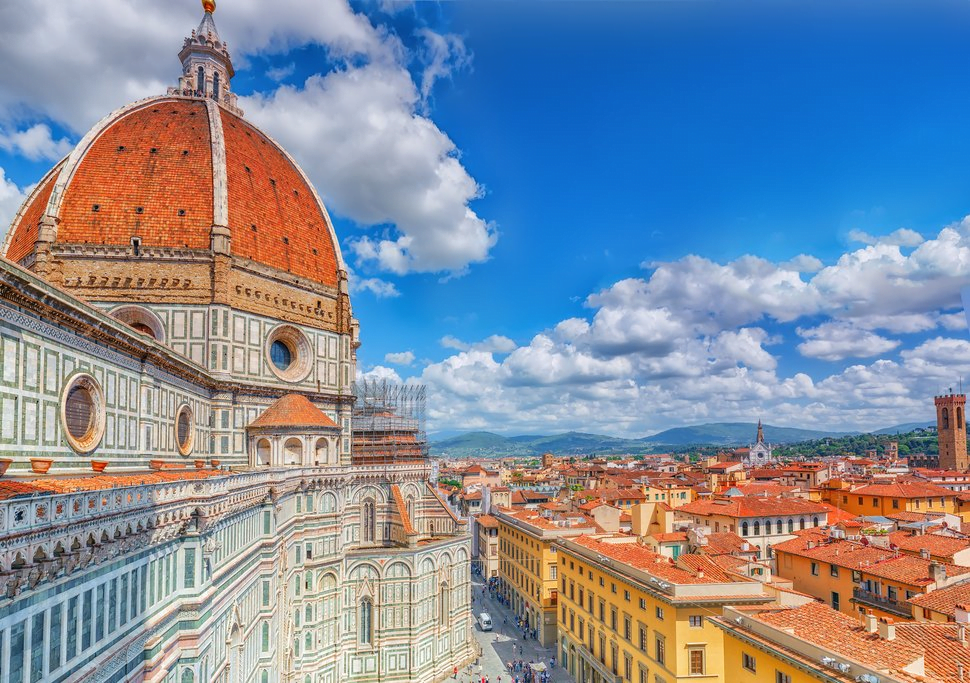 Fall in love with the Renaissance beauty of Florence, a city renowned for its art, architecture, and culinary delights. Admire Michelangelo's David, stroll across the iconic Ponte Vecchio, and indulge in gelato while exploring the charming streets of this romantic city.
Cape Town, South Africa :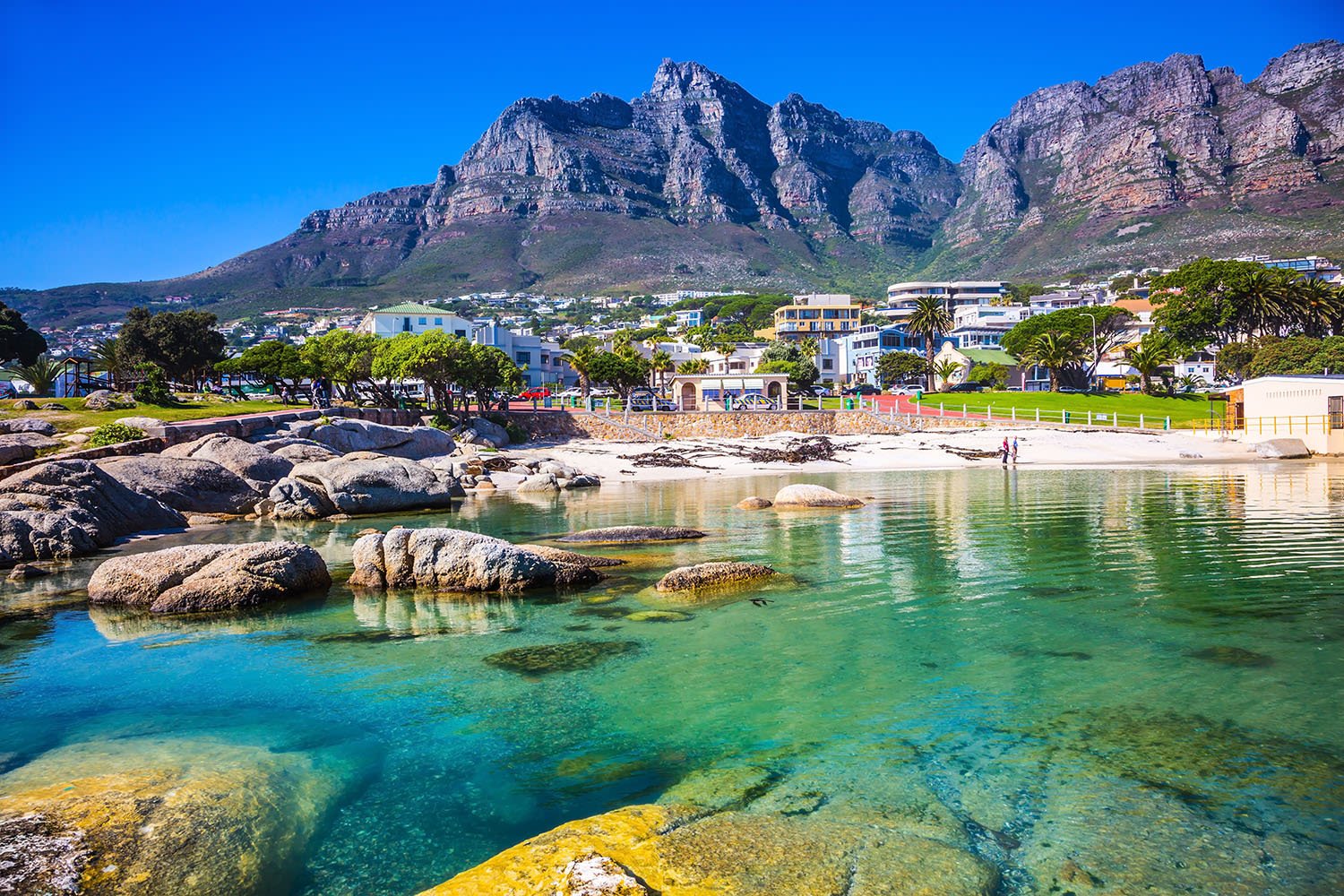 Embark on an adventurous couples' retreat in Cape Town, where breathtaking landscapes, vibrant culture, and stunning coastlines await. Ascend Table Mountain, explore the Cape Winelands, and take a scenic drive along the Cape Peninsula, stopping at Boulders Beach to see penguins.
Bali, Indonesia :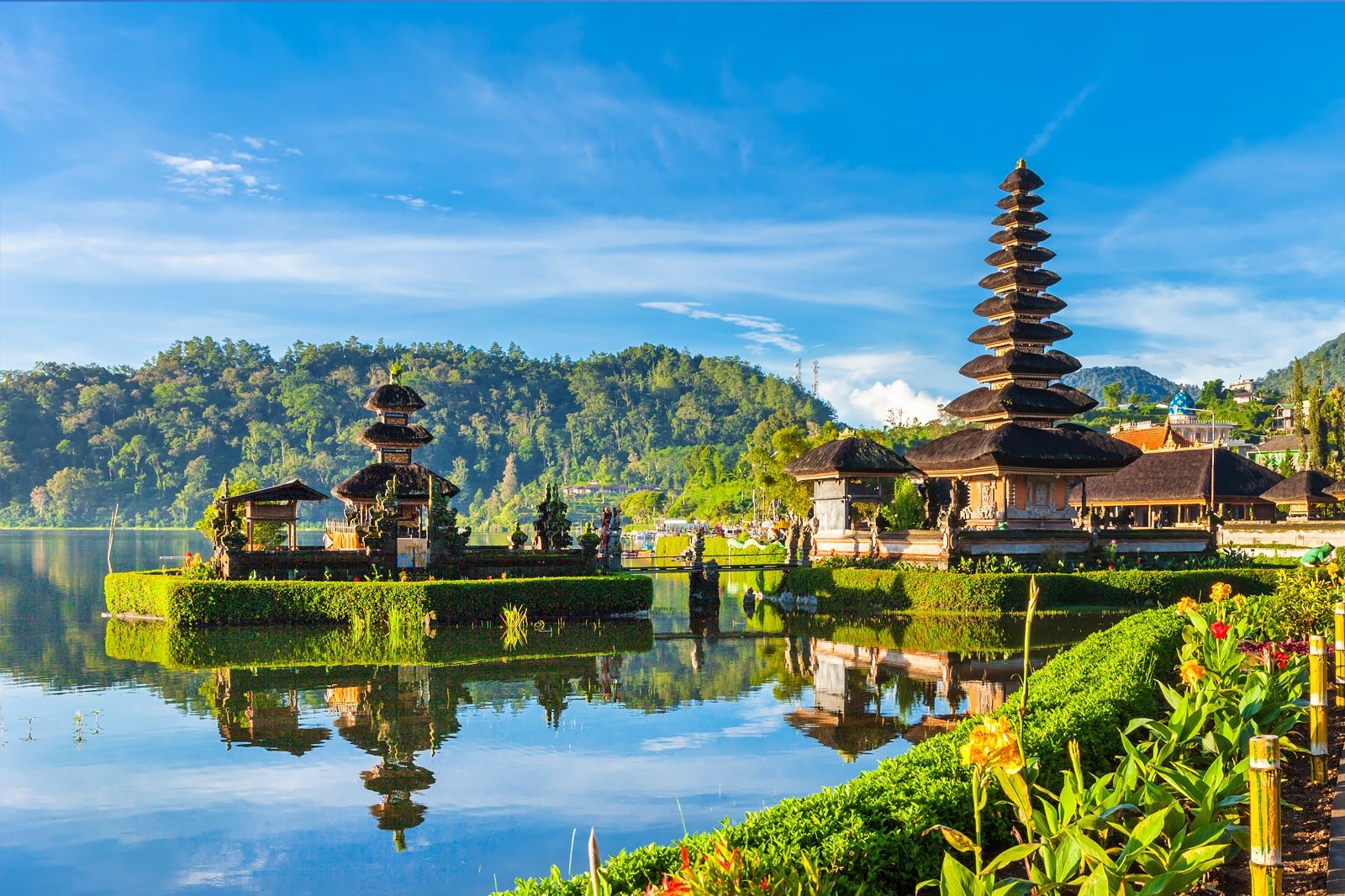 Experience the tropical bliss of Bali, where lush rice terraces, ancient temples, and serene beaches create the perfect backdrop for a romantic escape. Enjoy couples' spa treatments, take a sunset cruise, and witness traditional Balinese dance performances.
Quebec City, Canada :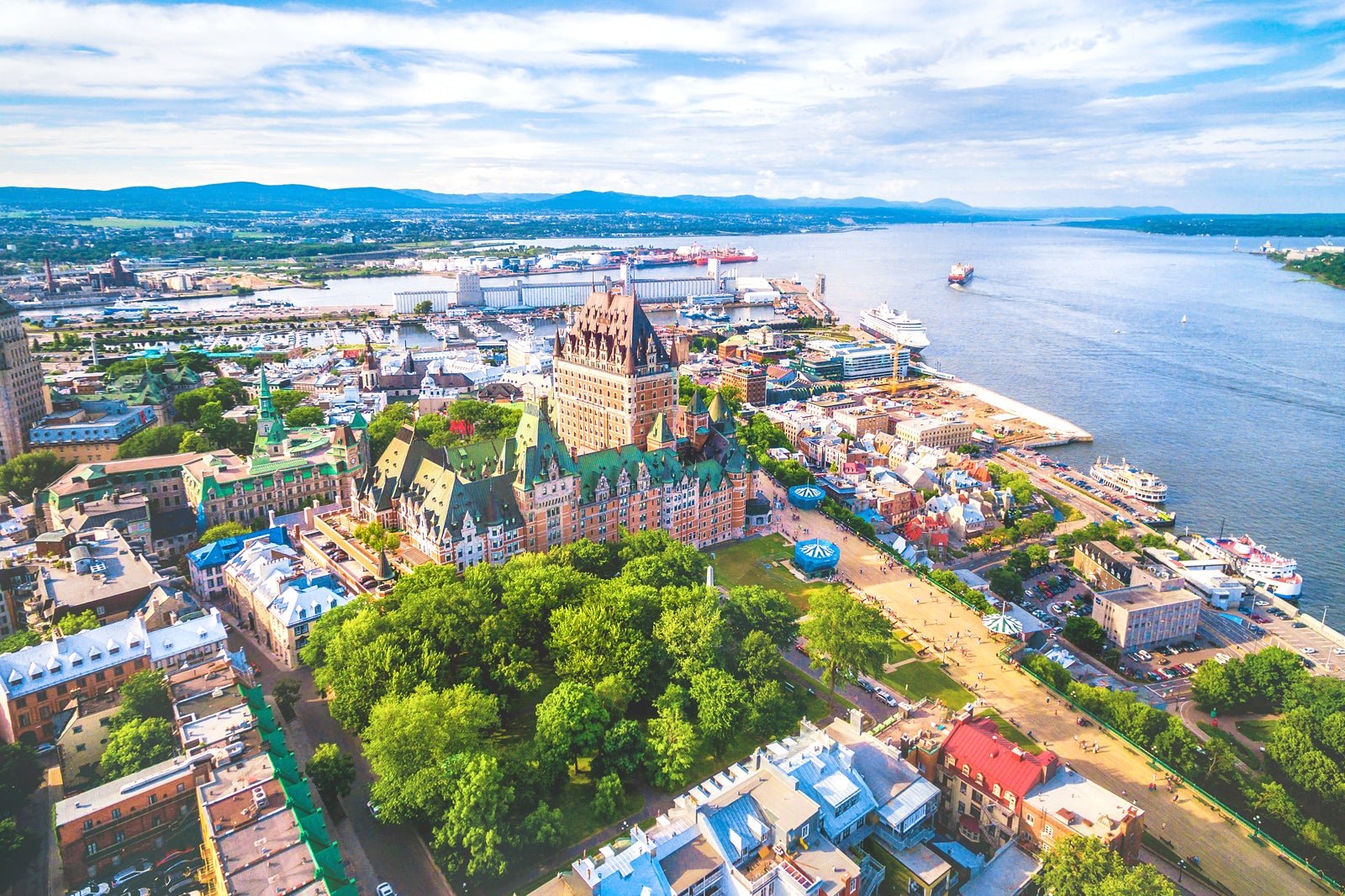 Transport yourselves to Europe without leaving North America by visiting Quebec City. Wander through the charming streets of Old Quebec, explore the historic Citadelle, and enjoy cozy evenings sipping hot chocolate or mulled wine in quaint cafes.
Dubrovnik, Croatia :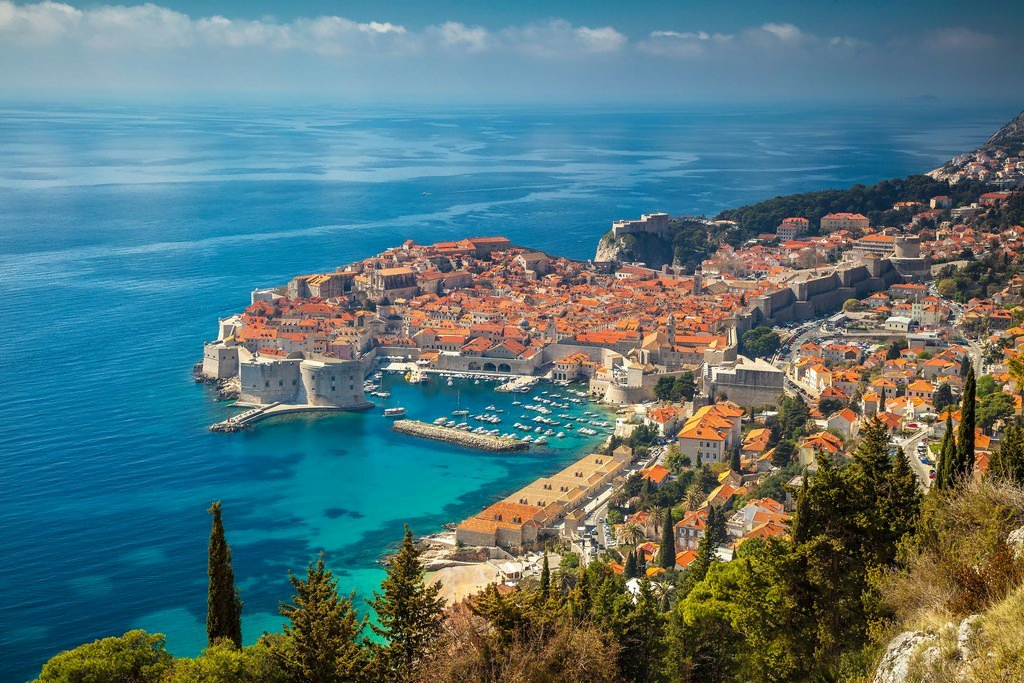 Step into a medieval fairytale by visiting Dubrovnik, a city with ancient walls, cobblestone streets, and stunning Adriatic Sea views. Take a romantic walk along the city walls, explore the marble-paved Stradun, and enjoy seafood dinners in waterfront restaurants.
Whether you're seeking a tropical paradise, a cultural escape, or a romantic city break, these 15 best couples vacations in 2023-2024 offer a range of destinations tailored for creating unforgettable memories with your loved one. From idyllic beaches to historic cities, these destinations provide the perfect backdrop for romance and relaxation.
So, pack your bags, embark on a journey with your partner, and get ready to experience the magic of these incredible couples' getaways.