In this article, we'll show you 13 best things to do in California, US. Here are our top ten picks :
13 : San Diego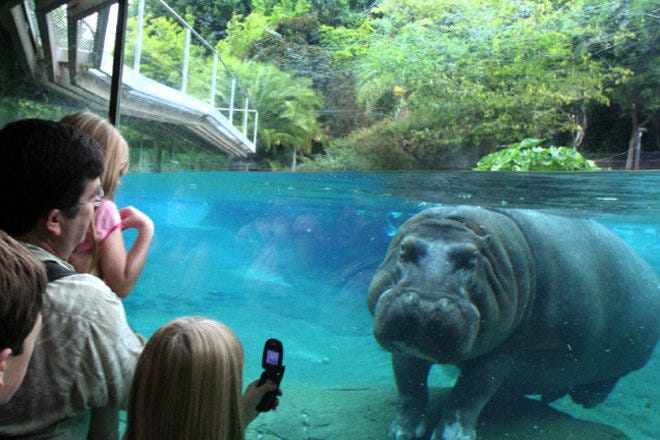 San Diego is known as one of the most laid-back cities in the US. Sunny beaches, beautiful parks, and warm climate offer a relaxing experience. Visit Balboa Park which offers an array of art galleries, museums, and gardens, including the world-famous San Diego Zoo. Drive to the beautiful Coronado, a peninsula connected to San Diego with an impressive Coronado bridge or visit La Jolla Cove with amazing ocean views.
Charming downtown neighborhoods such as Little Italy or the historic Gaslamp Quarter offer great dining experience and endless nightlife possibilities. San Diego is also a great destination for history buffs. The first settlement in California is located in Old Town San Diego full of old-style buildings, authentic restaurants, and museums. San Diego is the birthplace of naval aviation and houses USS Midway, a decommissioned aircraft carrier which is now a museum. Check out our Top 10 San Diego travel guide for more information.
12: Imperial Sand Dunes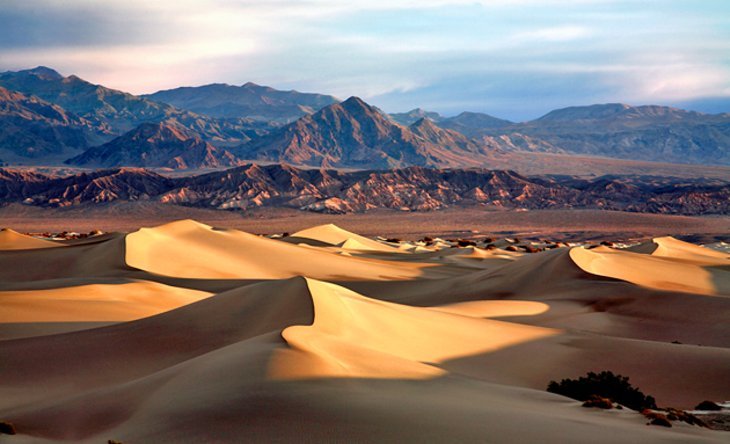 Located on the border with Arizona and Mexico, California offers a very unique attraction: 45-mile long sand dune field. Something you would expect to see in Sahara, not in North America, right? Imperial Sand Dunes also called Algodones Dunes were formed by the sands of an ancient lake that, of course, doesn't exist anymore. Dunes can reach heights of 300 feet or more, creating an illusion of an endless landscape. The dunes are a popular spot for off-road enthusiasts and over one million people visit the dunes every year.
You can simply drive through the dunes and stop at the Osborne or plan a camping expedition, either way, visiting the dunes is a one-of-a-kind experience. The Imperial Sand Dunes are also a common filming location for famous Hollywood movies such as Star Wars: Return of the Jedi. Don't miss the nearby Salton See, a unique shrinking saline lake, a popular vacation spot in the 50s and 60s, and now ghost town-like shoreline.
11: Palm Springs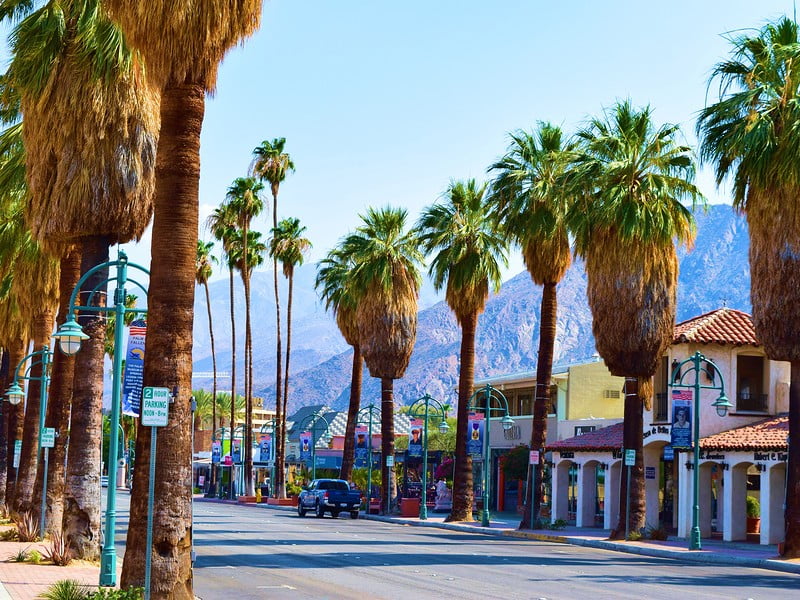 Palm Springs is a desert resort city, located in Coachella Valley. It is known for its year-round sunshine, boutique hotels, festivals, great recreational possibilities and, of course, palm trees. The city became a popular gateway for Hollywood stars in the 1930s and later developed into one of the best vacation spots in California. Palm Springs is home to numerous luxury resorts, charming hotels, and over 100 golf courses and is often referred to as the golf capital of the world.
Downtown Palm Springs will impress you with its mid-century modern architecture, impressive art scene, and great restaurants, although you can expect to wait in line for a tablefor quite some time, especially over the weekends. Did you know that in Palm Springs, there are over 50,000 pools, more pools per capita than anywhere else in the US? Don't forget to also visit Palm Springs surroundings including Palm Springs Aerial which is the world's largest rotating tramcar, go to see the giant palm trees in beautiful Thousand Palm Oasis or take an interesting and unique windmill tour. Palm Springs is also located close to the venue of world famous annual Coachella Festival.
10: Orange County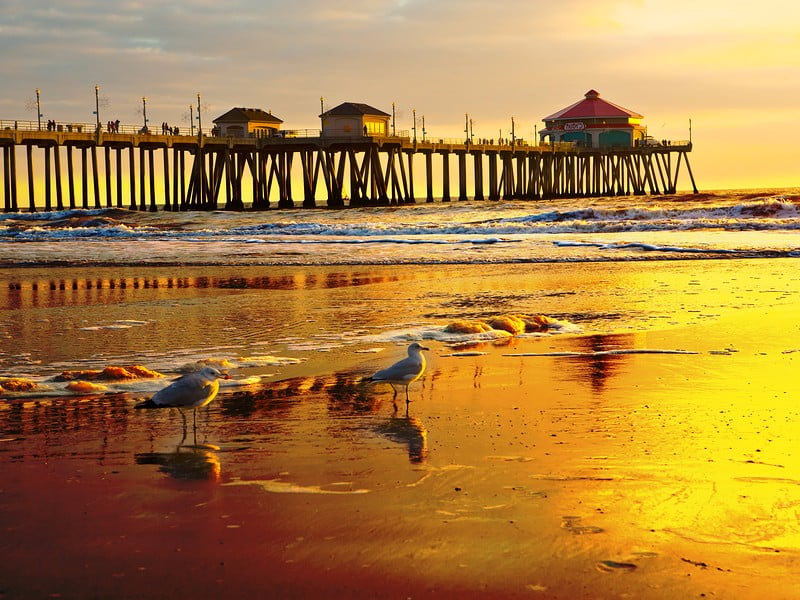 Orange County is a large metropolitan area located south of Los Angeles and a popular tourist destination known for beautiful beaches, high-end shopping and dining, and other attractions. Disneyland, the second most visited theme park in the world is located in Anaheim, Orange County.
Some of the best places to visit in Orange County include Laguna Beach, Huntington Beach, and Newport Beach, all great places for surfing or spending a relaxing day at the beach. You'll find many interesting and unique shops and restaurants in Orange County such as handcrafted churros, ice cream made by liquid nitrogen and many other places perfect for your next most-liked Instagram photo. Check the description for the list of interesting places in OC. While Orange County is known for its relaxed atmosphere, it is also home to many Fortune 500 companies.
9: Los Angeles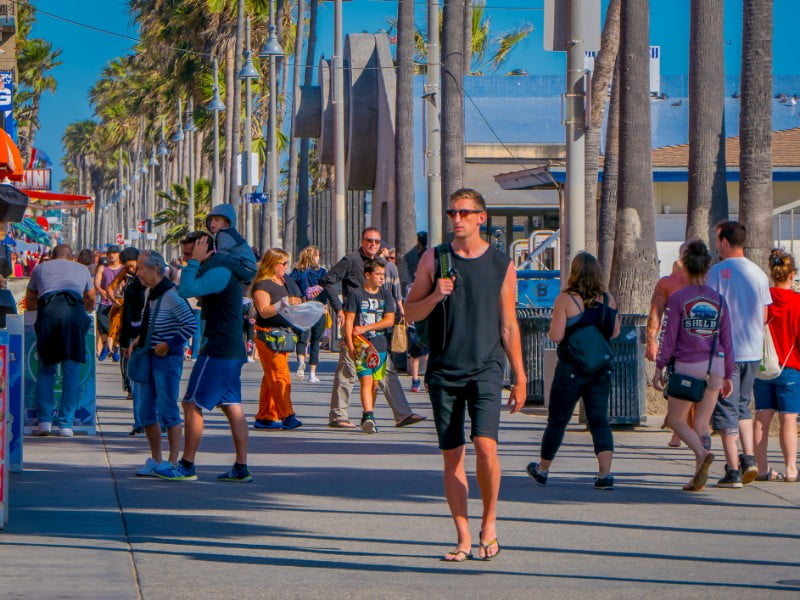 Los Angeles is the biggest city in California known for good climate, ethnic diversity, and, of course, the entertainment industry. Some of the best places in and around Los Angeles include the famous Santa Monica Pier, free-spirited Venice Beach, Hollywood with Universal Studios, Beverly Hills with the world's most expensive shopping street Rodeo Drive, as well as downtown Los Angeles with growing culinary scene and attraction such as OUE Skyspace LA, a glass slide at the top of US Bank Tower.
Los Angeles is also home to over 800 museums and art galleries, such as LACMA and the Getty Museum. LA has more museums per capita than any other city in the world. Los Angeles is spread out and known for its slow traffic. In fact, the average traveler experiences over 72 hours of traffic delays per year so be prepared to be stuck in traffic all the time. Speaking of roads, did you know that the famous route 66 ends at Santa Monica Pier? If you have time, you can also visit the nearby Channel Islands, a group of eight islands just off the coast of Los Angeles.
8: Santa Barbara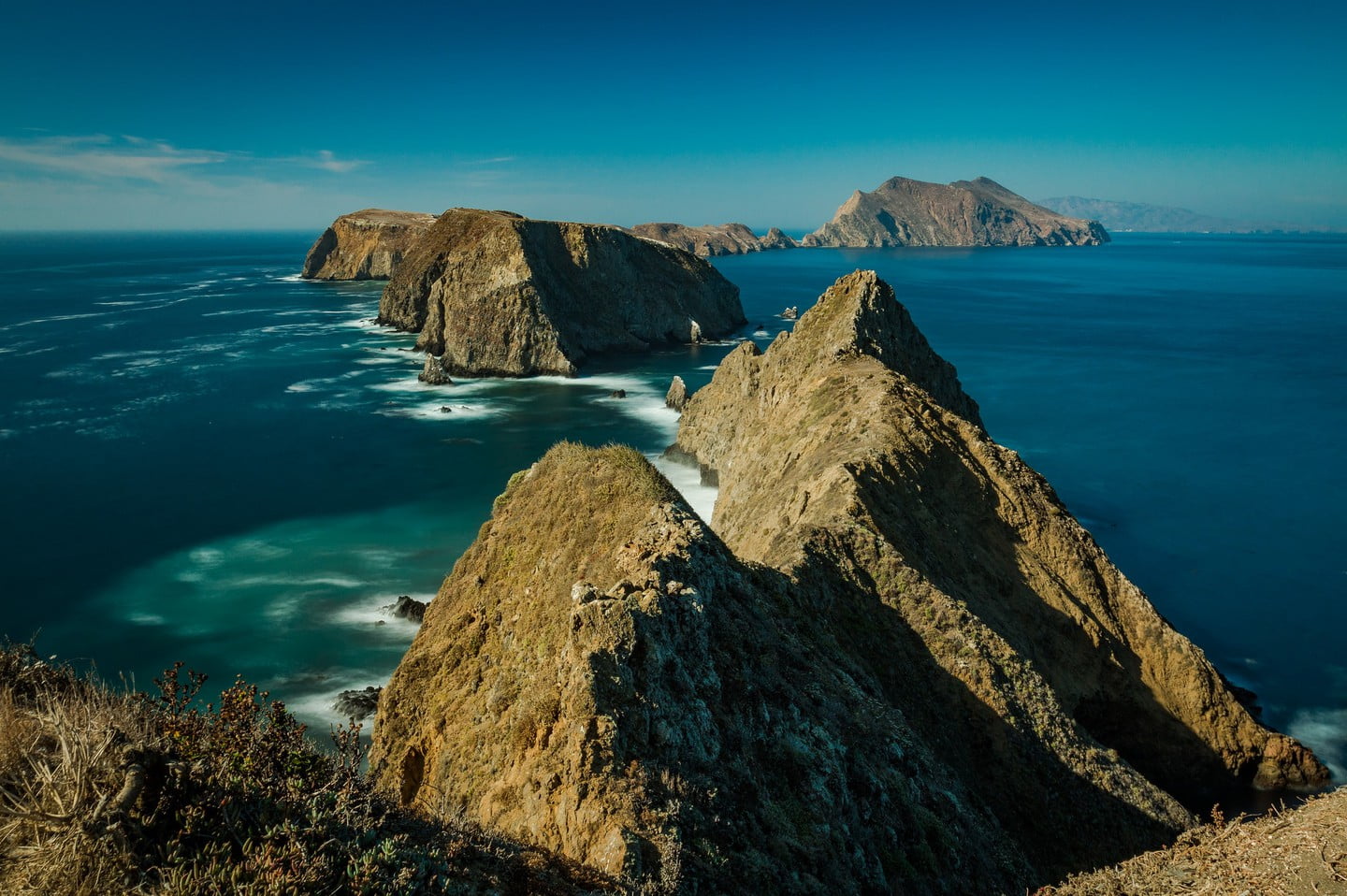 Santa Barbara is a glamorous town with beautiful Spanish-style 18-century architecture, located on the coast about a two-hour drive from LA. Apart from the regular activities typical for Californian seaside such as fine-dining, hiking, sunbathing, and an array of other activities, Santa Barbara also offers a unique atmosphere on its vibrant streets resembling that of Italian coastal towns or the French Riviera.
No wonder it is often referred to as the American Riviera. Most Santa Barbara attractions are conveniently located near each other, so you can easily explore the beautiful streets and amazing beaches of Santa Barbara on foot. Visit Mission Santa Barbara, a magnificent church built in 1820 or Sterns Wharf, a pier with numerous restaurants,specialty shops, a Sea Center and Museum of natural history, and, of course, amazing views of the beaches and nearby Santa Ynez Mountains.
7: National Parks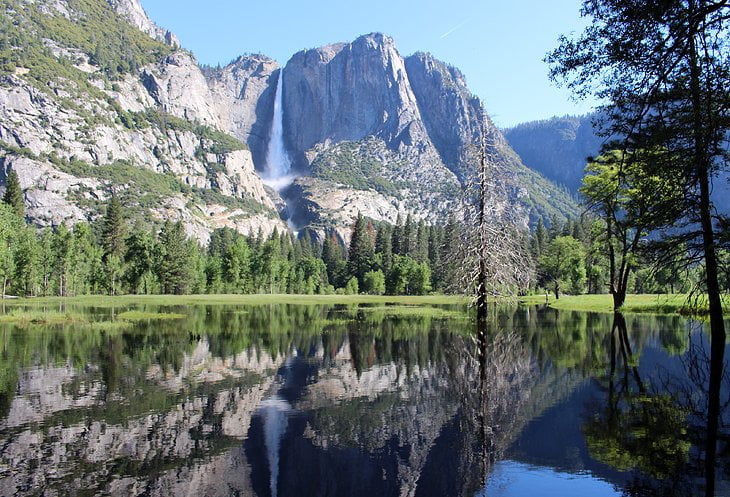 California is home to some of the most exceptional national parks and preserves in the US: Joshua Tree national park, located on the crossroad of Mojave and Colorado desert features a surreal geologic landscape and rich cultural history.Death Valley, one of the hottest places on earth is located in the northern Mojave Desert. Don't miss the Badwater Basin, the lowest point in North America with the elevation of 282 feet below sea level. Mojave National Preserve is located between Los Angeles and Las Vegas with breathtaking Kelso Dunes. Yosemite National Park is located in the Sierra Nevada mountains and offers amazing hikes through waterfalls, sequoia groves, streams, meadows, and beautiful granite mountains.
Redwood National Park is located on the coast of Northern California is home to world's tallest trees.If you don't have the time to drive all the way to the North and want to see big trees, you can also visit Sequoia National Forrest located about 200 miles from Los Angeles. If you plan to visit more than one National Park, make sure to collect your receipts and when you've spent over $80 you can redeem the receipts for the annual pass which you can use in all US National Parks.
6: Pacific Coast Highway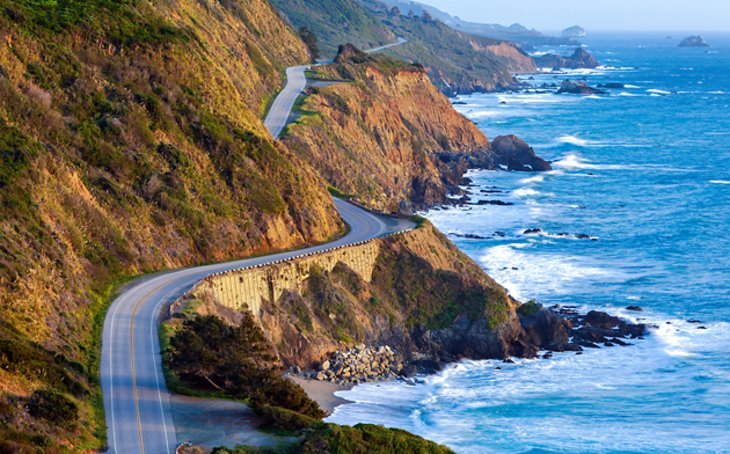 What better way to discover California than by taking a scenic drive on Pacific Coast Highway. Of course, there are faster ways to travel from one point to another in California but Pacific Coast Highway, also referred to as California State Route 1 offers an amazing journey covering anything from hidden beaches full of seals and seagulls to amazing views at Big Sur, jagged sea cliffs, and other surprises.You can take the epic Highway One between San Francisco and Los Angeles and stop at one of the following places: Big Sur and McWay Falls, Ragged Point, Elephant Seal Vista point, and Hearst Castle. Of course, there are other amazing attractions and hidden gems along Pacific Coast Highway.
5: San Francisco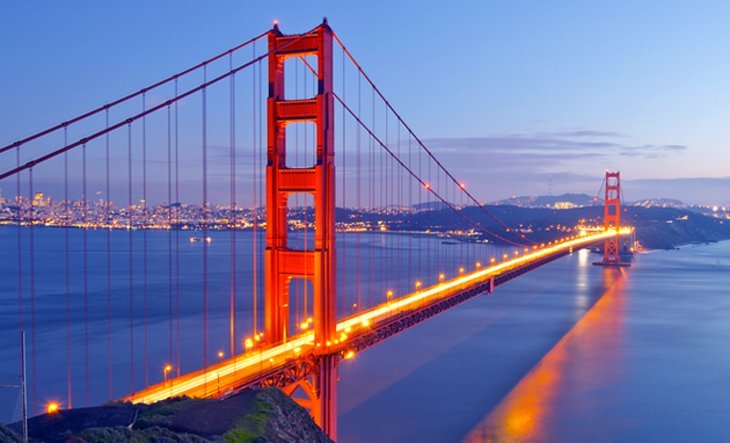 San Francisco is a cultural and financial center of Northern California. The city is located on a peninsula between the Pacific Ocean and San Francisco Bay. San Francisco is known for Golden Gate bridge, one of the best-known bridges in the world, steep rolling hills with old-style cable cars, Alcatraz island, home to infamous Alcatraz prison, the largest Chinatown outside Asia, and many other world-famous landmarks. Don't miss the nearby Silicon Valley, home to world's largest high-tech firms and a global innovation hub.
4: Napa Valley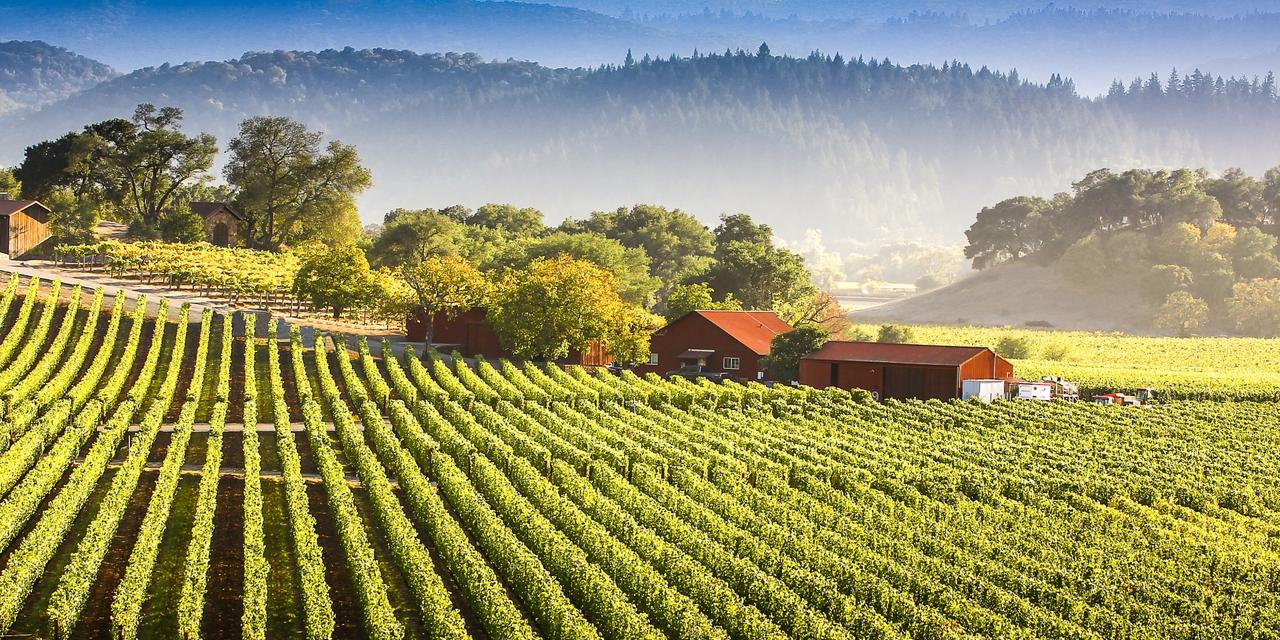 Napa Valley, located about an hour drive from San Francisco, is one of the world's premier wine regions. While massive wine production didn't start until the 1960s, Napa is now home to over 400 wineries.The experience goes far beyond wine and Napa is a popular place for romantic escapes, amazing culinary experiences, concerts, and, of course, wine tasting.
The reason Napa Valley is becoming even more popular in recent years is the abundance of exquisite accommodation and dining options and its proximity to San Francisco, making it easily accessible to worldwide and domestic travelers. Take the three-hour wine train, a 36-mile round-trip journey from Downtown Napa to St. Helena and back or enjoy the bird's-eye view of beautiful rolling hills from a hot air balloon. You can also explore the nearby Sonoma Valley, another beautiful wine region also known as the birthplace of California wine industry.
3: The Hollywood Sign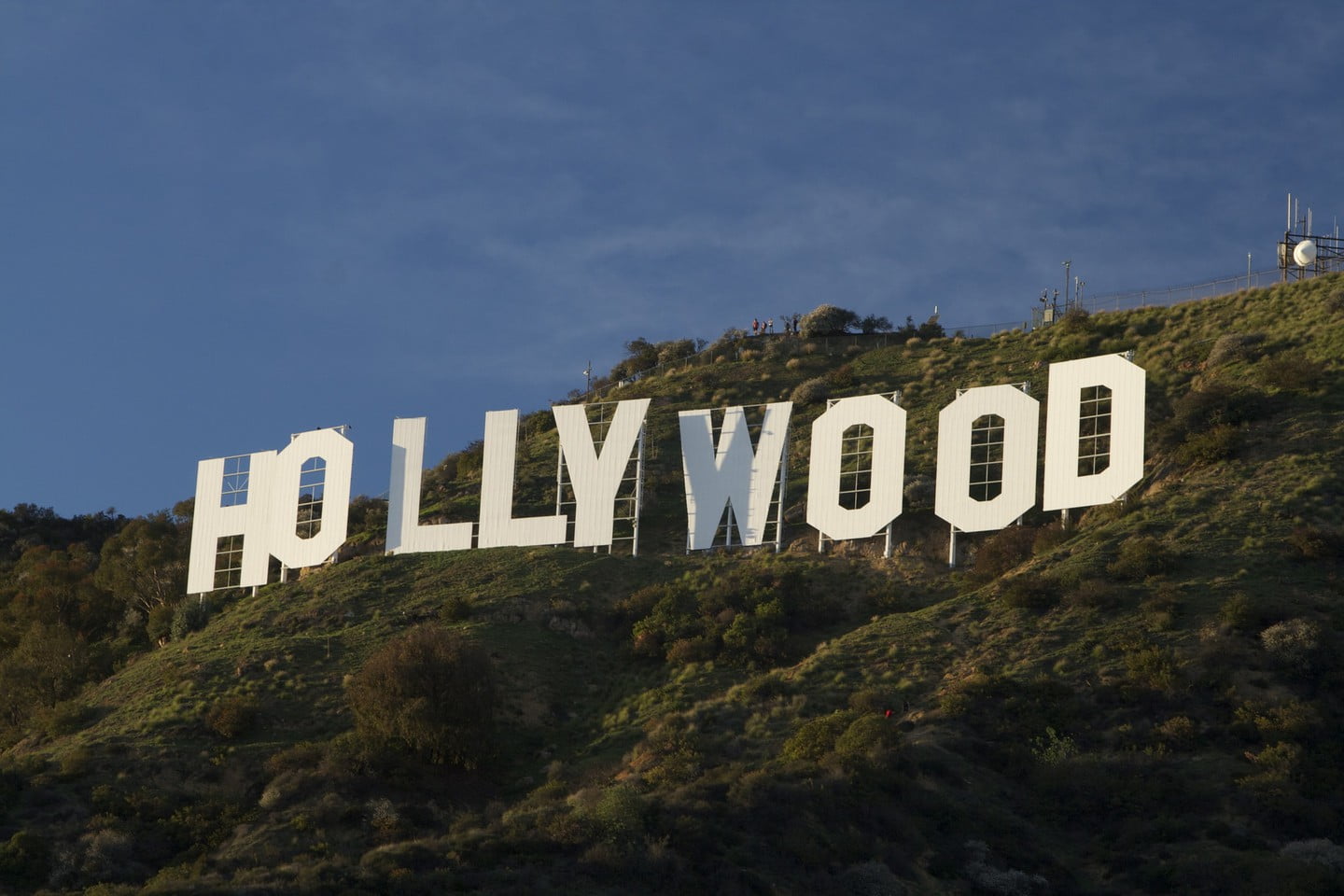 The Hollywood Sign is one of the world's most famous landmarks02:28and a cultural icon overlooking Hollywood."HOLLYWOOD" is spelled out in 45 foot tall white capital letters and is 352 feet long.The sign was created in 1923 as an advertisement for a local real estate agency and it initially read: HOLLYWOODLAND.
Due to increasing recognition, the sign was left up in its current form instead of being taken down.You can drive near the sign or simply hike to this famous landmark.
2: Disneyland and Disney's California AdvenTure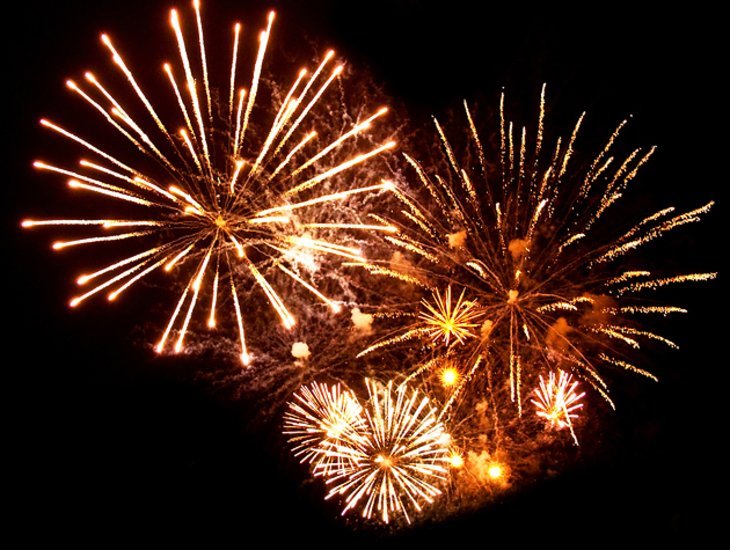 In 1955, when filmmaker Walt Disney opened up his eponymous amusement park, promoted as the world's first family-oriented mega–theme park and hotel, it was dubbed "Walt's Folly." Today, it is hard to imagine the world without this little place called Disneyland— and the global spin-offs it has spawned.
The park has come a long way since Walt's time, when everything could be experienced in one long, sunny California day. The original park is now a vast resort, brightly proclaiming itself "The Happiest Place on Earth," and requires multiple days to fully explore. It includes two theme parks (Disneyland and the newer Disney's California Adventure), a shopping and entertainment area (Downtown Disney), and three hotels.
1: Lake Tahoe – Heaven on Earth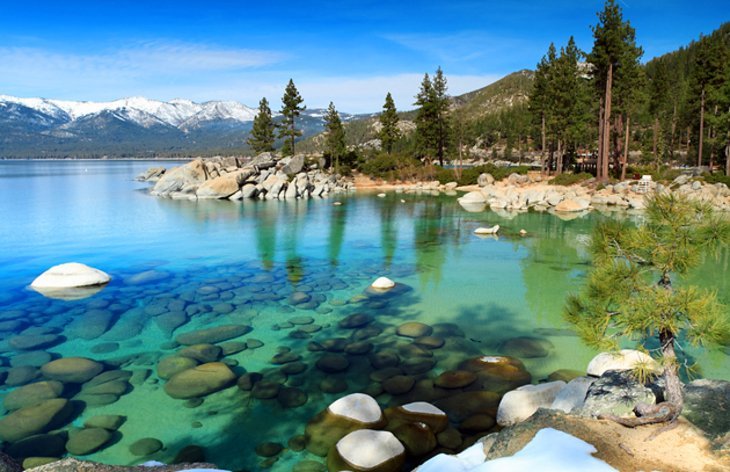 Lake Tahoe is located just south of Reno and runs right through the state of California and Nevada. First off, the lake is huge. It's 22 miles long, 12 miles wide, and 1645 feet deep, which makes it the second largest freshwater lake in the US. It was also formed about two million years ago.
Do you have your favorite destination or have you been to one of the places we presented in this article? Share it in the comments below.