Toronto, the capital of the province of Ontario, is a major Canadian city located along Lake Ontario's north-western shore. It's a dynamic metropolis with a core of soaring skyscrapers, all dwarfed by the impressive CN Tower.
With iconic architecture, fascinating attractions, museums and galleries, plus exciting performing arts and nightlife, this sprawling city has much to offer visitors.
There are the top 10 things to do in Toronto, Ontario, CANADA :
10) Toronto Harbour Cruise :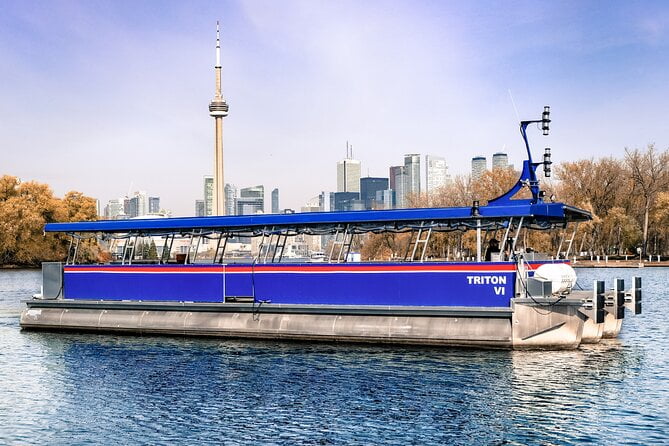 Toronto Harbour Cruise is a great way to get a new perspective on Ontario's capital city, see towering skyscrapers and famous sights from the water.
Visitors can take boat tour from the harbour and sail around the group of 15 islands, some interconnected by pretty pathways and bridges, and home to a 200-year-old lighthouse and a trout pond. With fantastic views and brilliant photographic opportunities, it's the best way to soak up the city.
9) Ripley's Aquarium of Canada :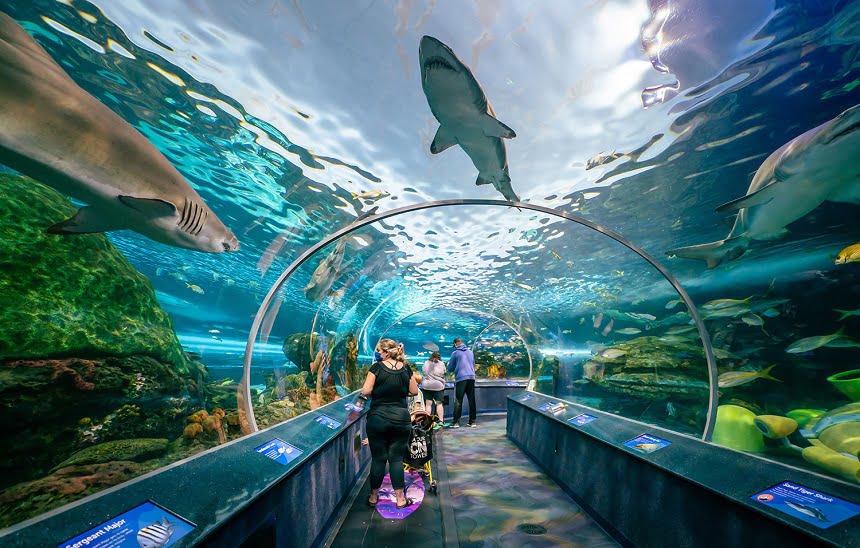 Ripley's Aquarium of Canada is separated into nine galleries, all of which feature a specific area or species. The Rainbow Reef is one of the more popular ones, probably because of its interactive dive show. Move through the massive glass tunnel and watch green sea turtles glide past, while moray eels poke their heads out from the rocks.
The aquarium is home to marine and freshwater life from all over the world, including giant pacific octopus, whitespotted bamboo sharks, southern stingray and much more for a great family day out.
8) CN Tower :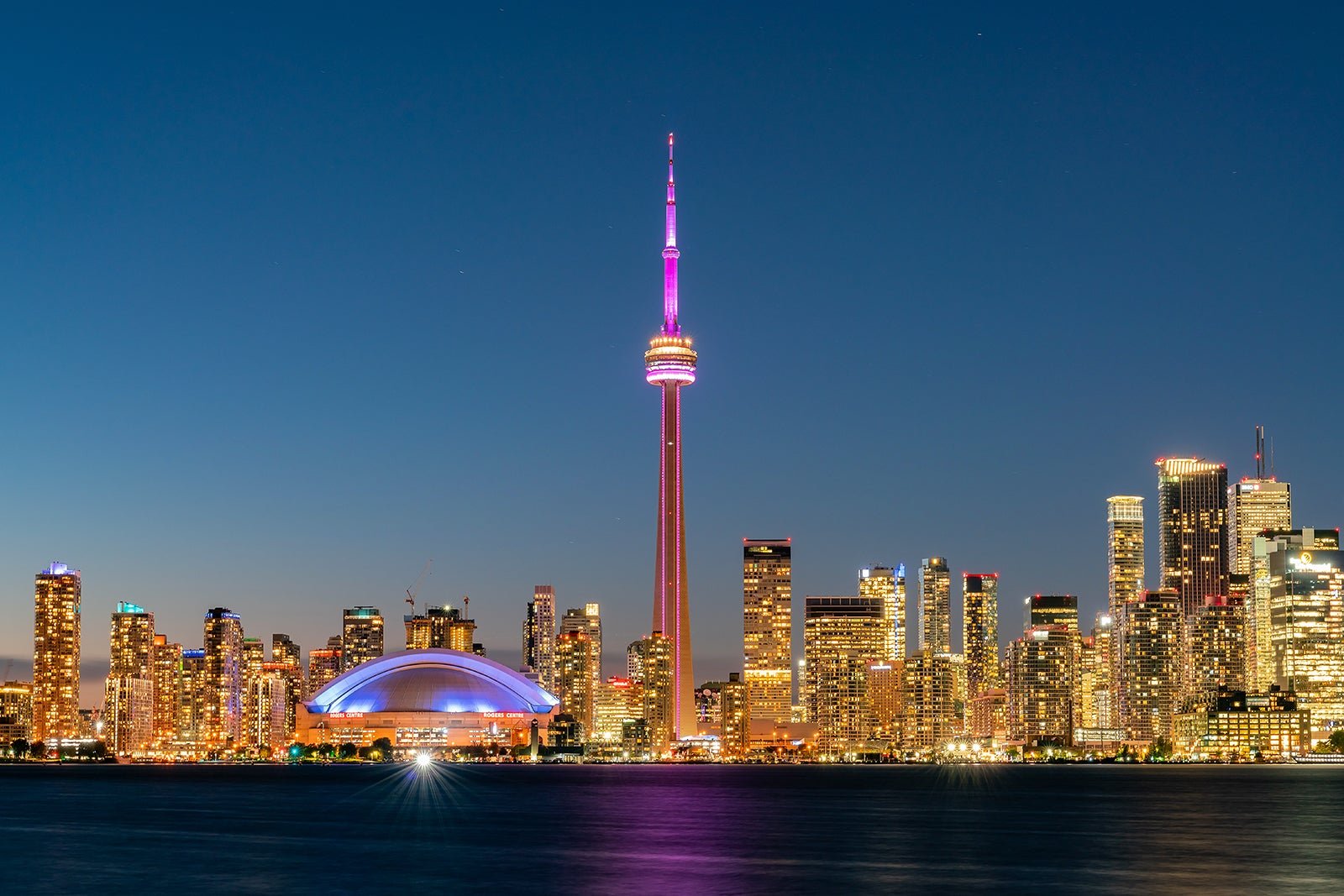 At 553 metres, the CN Tower is not only the tallest building in Toronto, but it is also the tallest free standing building on the continent. The CN Tower boasts the highest glass floor panelled elevator in the world bringing visitors to the top in less than a minute.
Once there, there are four observation areas to choose from, Glass Floor room, the LookOut Level, the revolving 360 Restaurant and the SkyPod, all providing an amazing experience.
7) Royal Ontario Museum :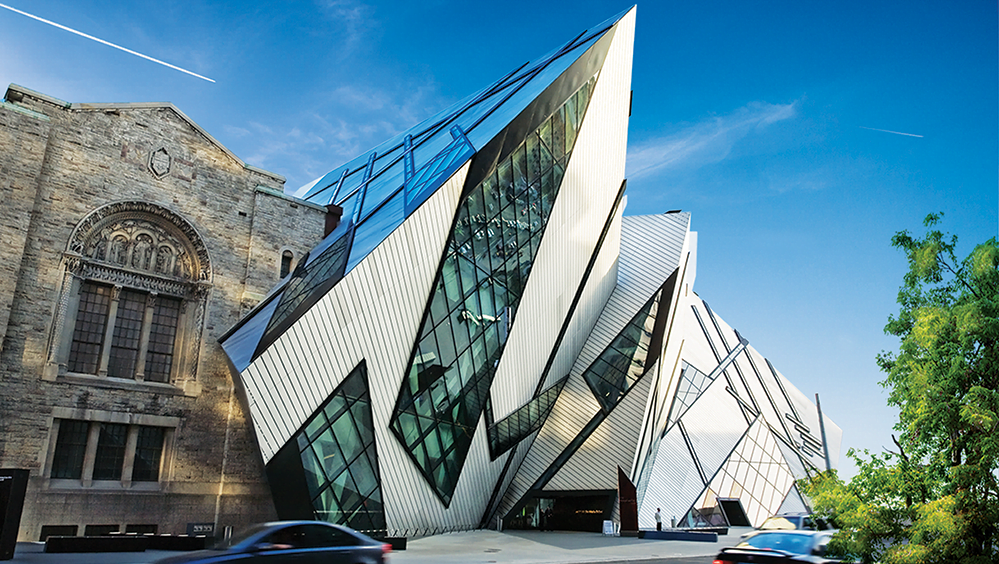 Located on the northern edge of the University of Toronto campus the Royal Ontario Museum is one of the best museums in North America and the best place in Toronto to engulf in history. The Museum has a collection of over six million artefacts, many of which are displayed in its 40 separate galleries.
Some galleries are based on natural history, while others are from around the world. In addition to having art and artefacts, the museum also has an extensive collection of dinosaur bones, minerals, and fine arts.
6) Toronto Botanical Gardens :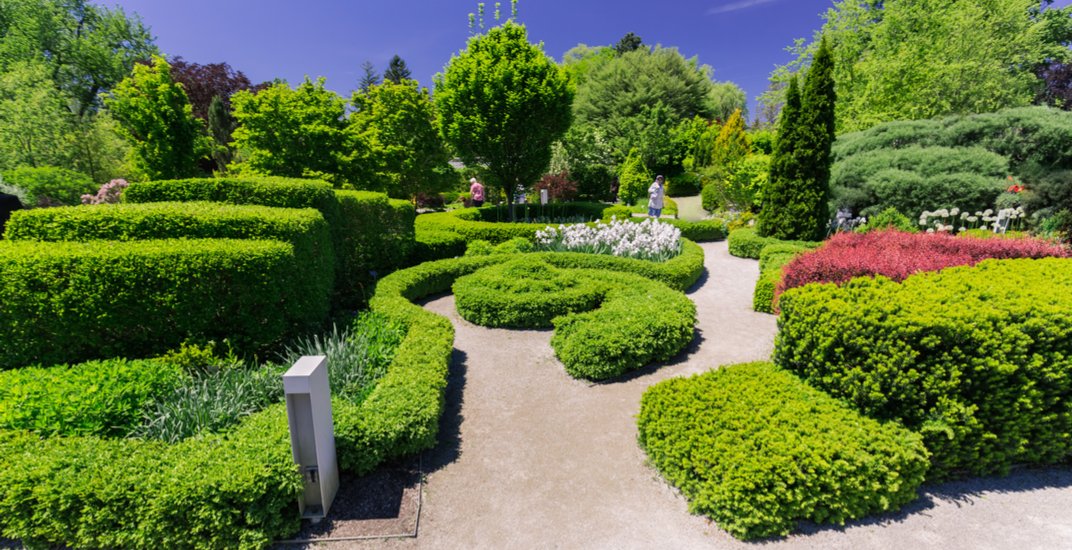 The Toronto Botanical Gardens is a great spot for visitors and families of all ages, as it offers free admission to the grounds and gardens. The gardens offer an array of 17 award-winning themed areas spanning nearly four acres, designed to educate and inspire.
Visitors can also find a complete range of innovative indoor and outdoor learning experiences for all ages including garden tours, nature day camps, organic farmers' market and an extensive horticultural library.
5) Casa Loma :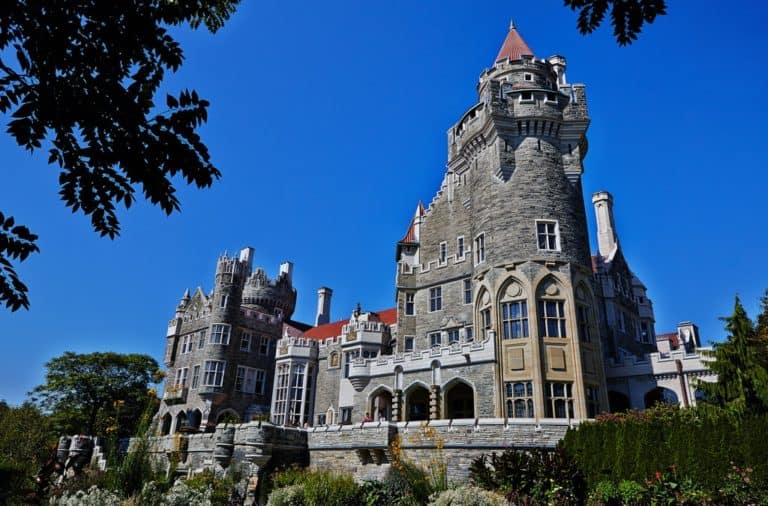 Located about 3 miles north of downtown Toronto Casa Loma is a Gothic Revival style castle. It was constructed from 1911 to 1914 as a residence for financier Sir Henry Pellatt and is one of the most unique pieces of architecture in the city.
The castle is now a museum complete with decorated suites, towers, gardens, stables and secret passages. As visitors step back in time and wander the hallways and rooms of the elegant Casa Loma, self-guided audio tours are available in eight different languages.
4) Toronto Islands :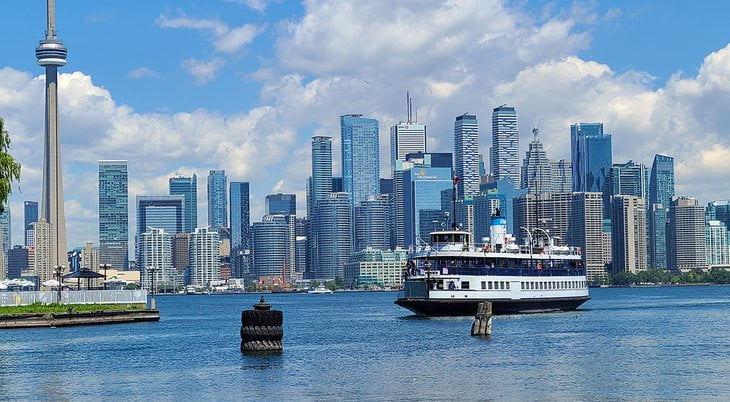 Toronto Islands are a collection of islands and islets in Lake Ontario that are part of the city. A ferry can be taken over to the islands and the three main islands, Centre, Ward's and Algonquin, are all connected, so visitors don't have to worry about getting on and off a boat to fully experience the area.
The islands offer a range of activities including expansive picnic areas, beaches, sporting rentals, a petting zoo and the Centreville Amusement Park, which features more than 30 rides, and a boating lagoon.
3) Toronto Zoo :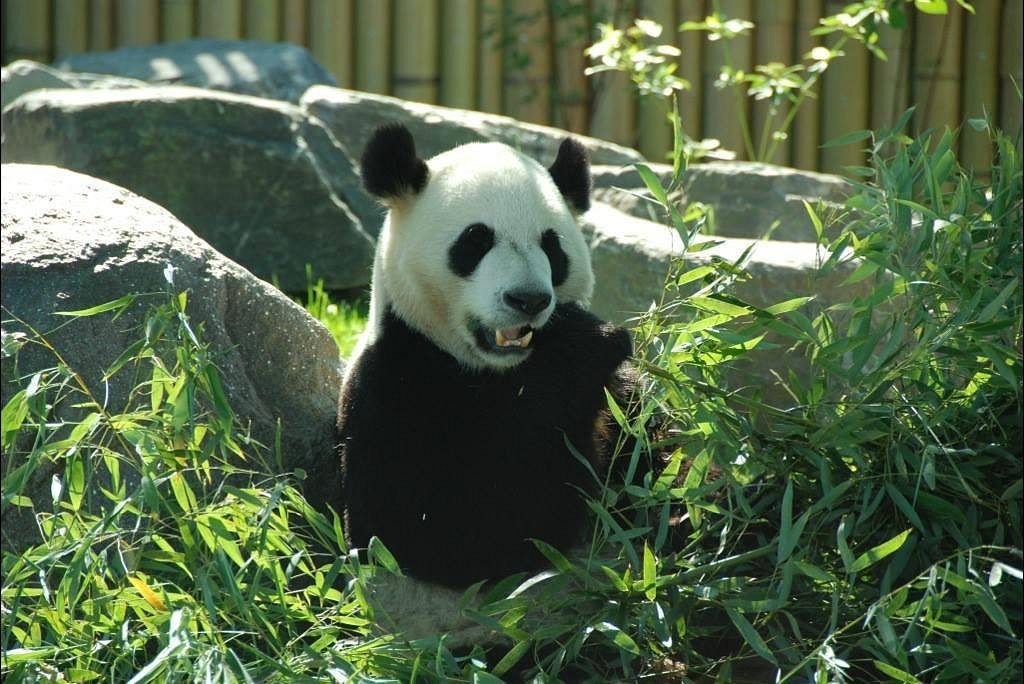 Toronto Zoo is a extremely popular, world class zoo and one of the largest in Canada with more than 6 miles of walking trails spread over 700 acres. It features both indoor and outdoor displays and is divided into several different zones.
One of the most popular zones is Africa, which is home to white rhinoceroses, giraffe, white African lions and spotted hyenas, as well as many others. With over 5,000 animals living here many visitors find it impossible to explore the entire zoo in one visit, as it has so much to see.
2) LEGOLAND® Discovery Centre Toronto: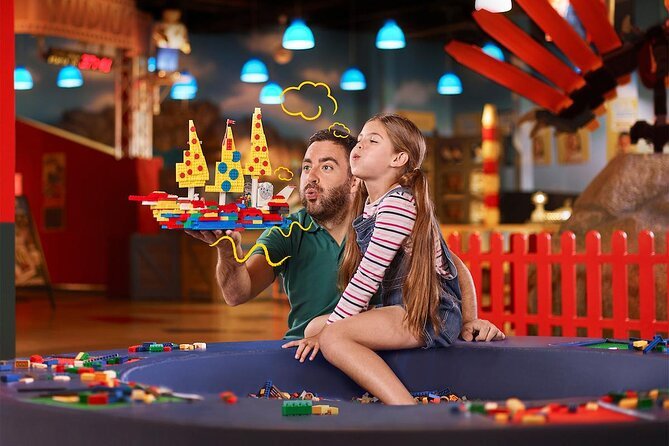 At the LEGOLAND® Discovery Centre visitors can explore an exciting zone full of fantastical worlds, thrilling rides, creative workshops, and non-stop fun for all the family.
Everyone can learn to build anything out of LEGO® in the building academies, also see hilarious LEGO® movies in the 4D cinema. This is the ultimate indoor LEGO® attraction and is ideal for families with children.
1) High Park :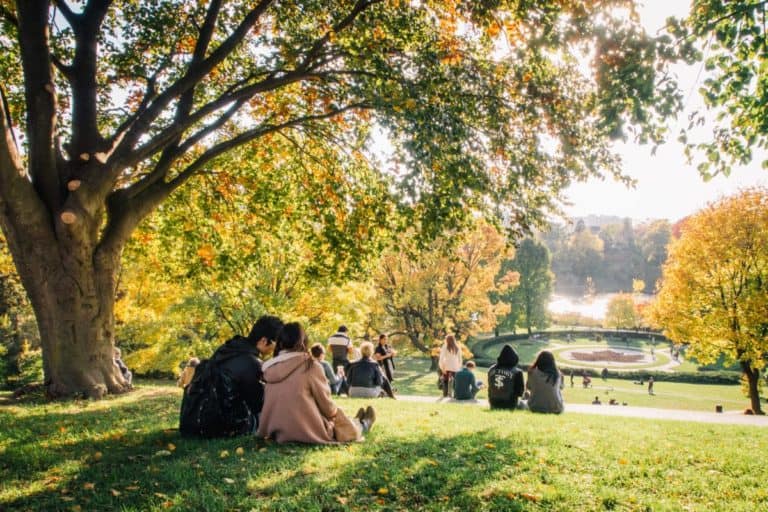 High Park is Toronto's largest city park, with nearly 400 acres of green space, offering gardens, playgrounds, walking trails, picnic areas and a zoo.
Recognised as one of the most significant natural sites in Toronto, over one-third of High Park remains in a natural state. A jewel in the city's park system, residents and visitors can enjoy its many attractions, playgrounds and features year-round.
So that sums up our top 10 things to do in Toronto, we hope you enjoyed