The City of Chicago covers an area of 60,000 hectares and sits 176 meters above sea level on the south-western shore of Lake Michigan. It is the third largest city in the United States and is a truly world-class city.
With outstanding cultural institutions, magnificent architecture, beautiful parks and outside spaces, a wonderful lakefront and endless shopping opportunities, you're sure to find plenty of things to see and do. Chicago is a destination everyone should experience.
10- Garfield Park Conservatory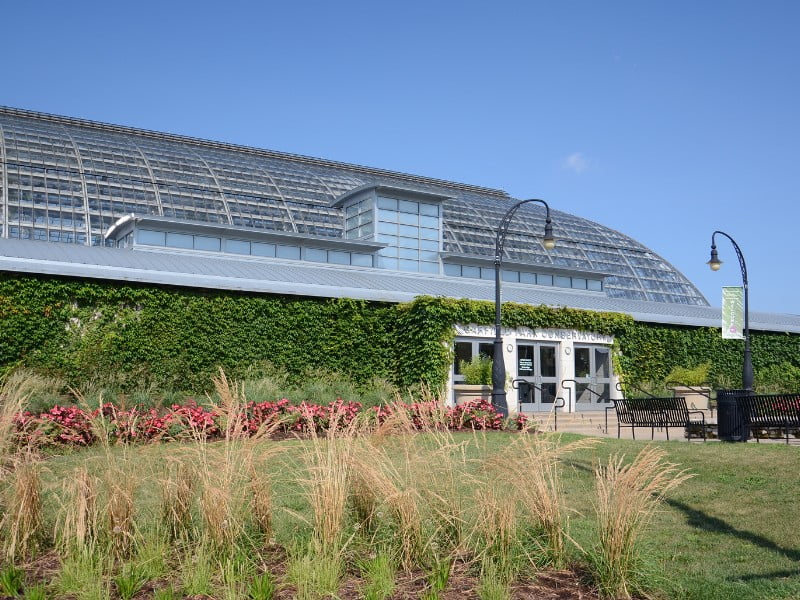 The Garfield Park Conservatory is one of the largest and most stunning conservatories in the nation. Often referred to as "landscape art under glass," the conservatory occupies approximately two acres inside, where thousands of plant species are on display throughout eight rooms in this magnificent facility. This fantastic facility is really worth a visit!
9- Big Bus Chicago Hop-On Hop-Off Tour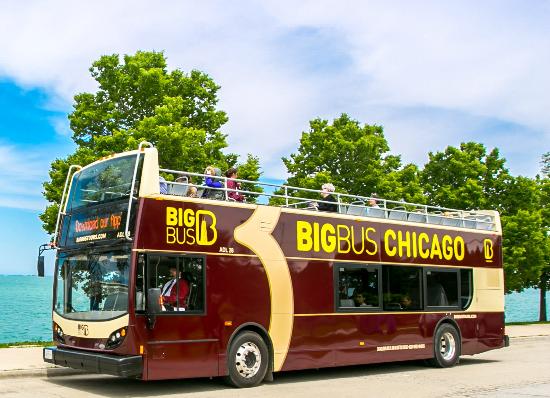 Board the open-top, double-decker bus at any of the 14 stops to start your hop-on hop-off sightseeing tour of Chicago, and listen to live commentary through provided earphones to find out fun facts about the city and its iconic architecture. The full circuit takes about 2 hours, but you can hop off and back on as many times as you like. Buses run regularly, giving you flexibility to discover the city at your leisure. A great tour for the family!
8- Chicago Cultural Centre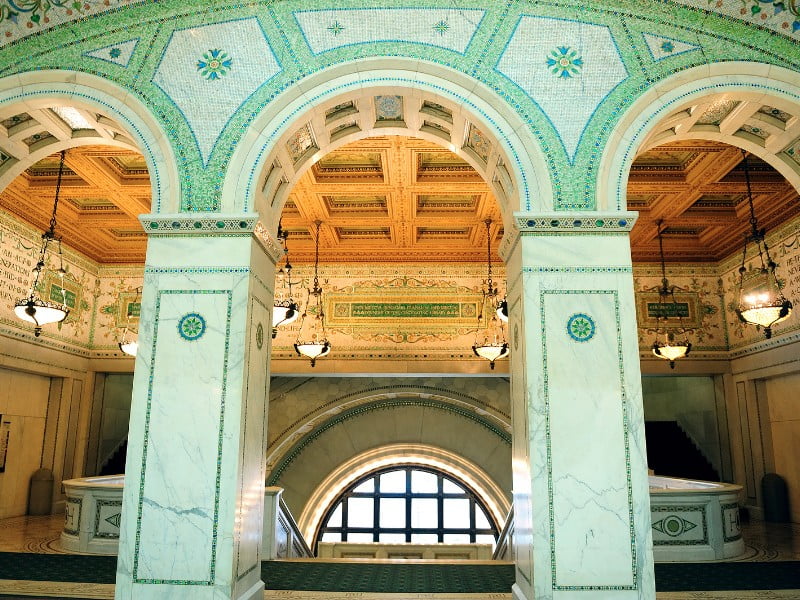 This historic landmark hosts hundreds of free programs year round. The building has two unbelievable stained-glass domes, which you can see on your own or on a free building tour. The many halls regularly host free events, from weekly classical music concerts to blues, jazz and more. There's a daily Chicago Cultural Centre schedule for free dance performances, film screenings, seminars and theatrical events. A lovely venue!
7- Shedd Aquarium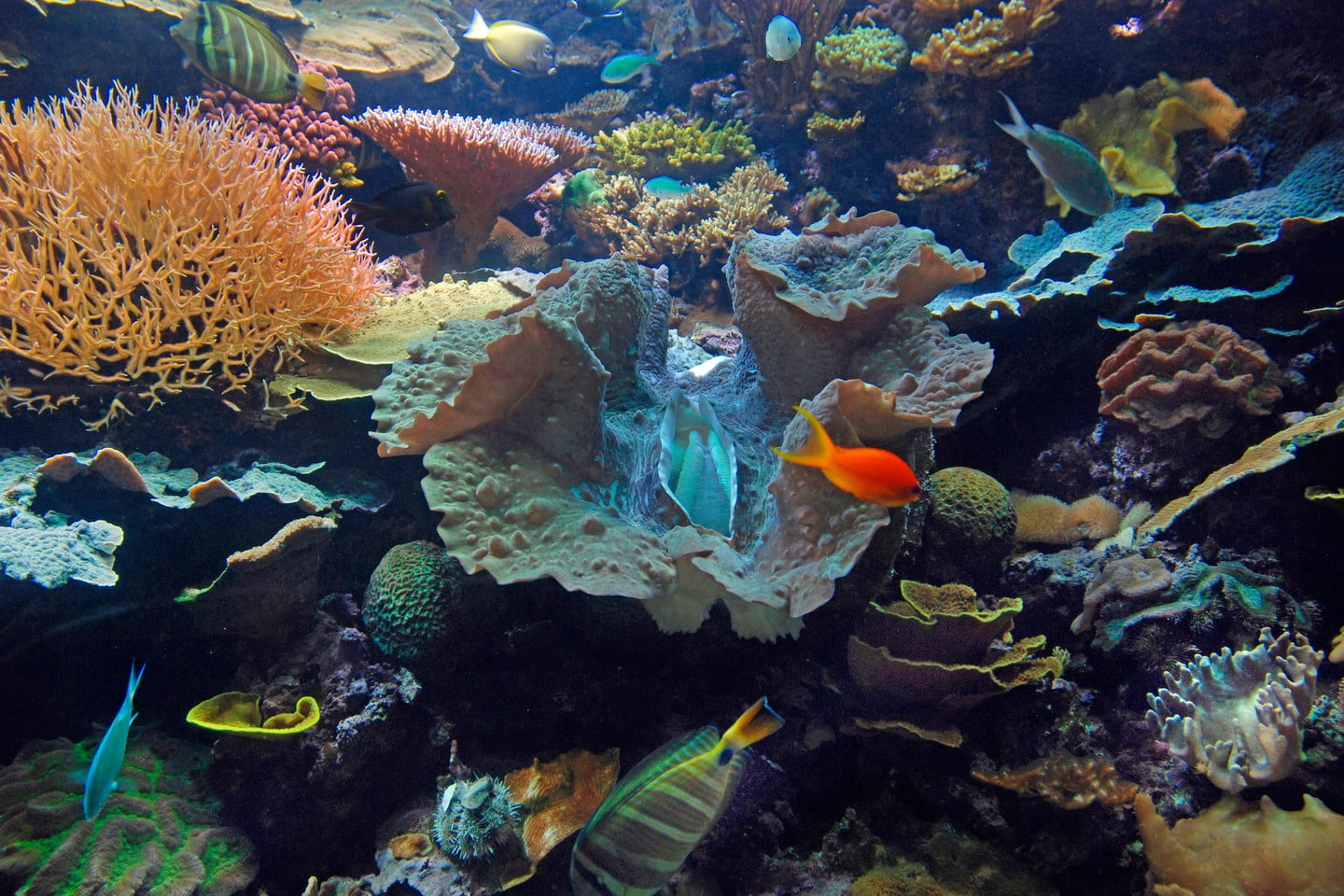 The Shedd Aquarium in Chicago offers connections to the whole aquatic world. With animals from oceans, rivers and reefs to meet, including dozens to touch, there are award-winning exhibits to explore, and hands on activities to try, a treat for all the family.
6- Chicago Line Cruises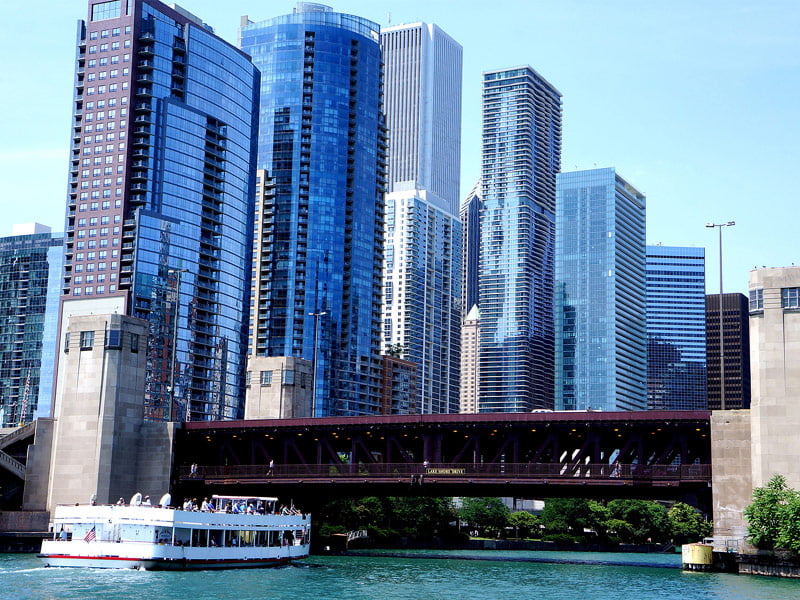 Chicago Line Cruises offer a 90-Minute Architectural Boat Tour, which allows visitors to savour views of the Chicago skyline from a different perspective. They offer expertly narrated tours on the history and the iconic architecture of Chicago. With water and refreshments available on board, this is a great tour!
5- Lincoln Park Zoo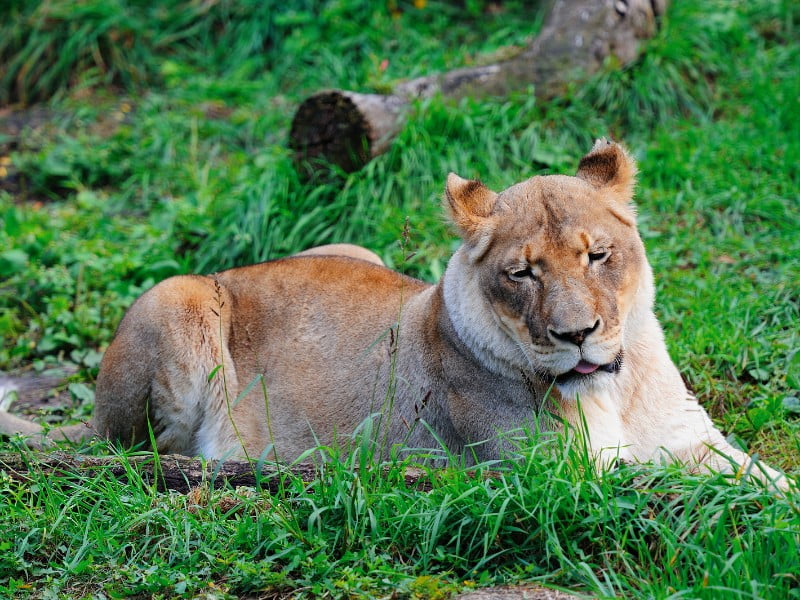 As one of only a few free zoos in the country, Lincoln Park Zoo covers more than 35 acres and features over 230 species of animal. The Farm in the Zoo and Nature Boardwalk bring you up close and personal with the natural world. Lincoln Park Zoo is dedicated to connecting people with nature by providing a family-oriented wildlife experience in the heart of Chicago. With great facilities, plenty of cafes and food outlets, and various activities for children, Lincoln Park Zoo is an ideal family visit.
4- Adler Planetarium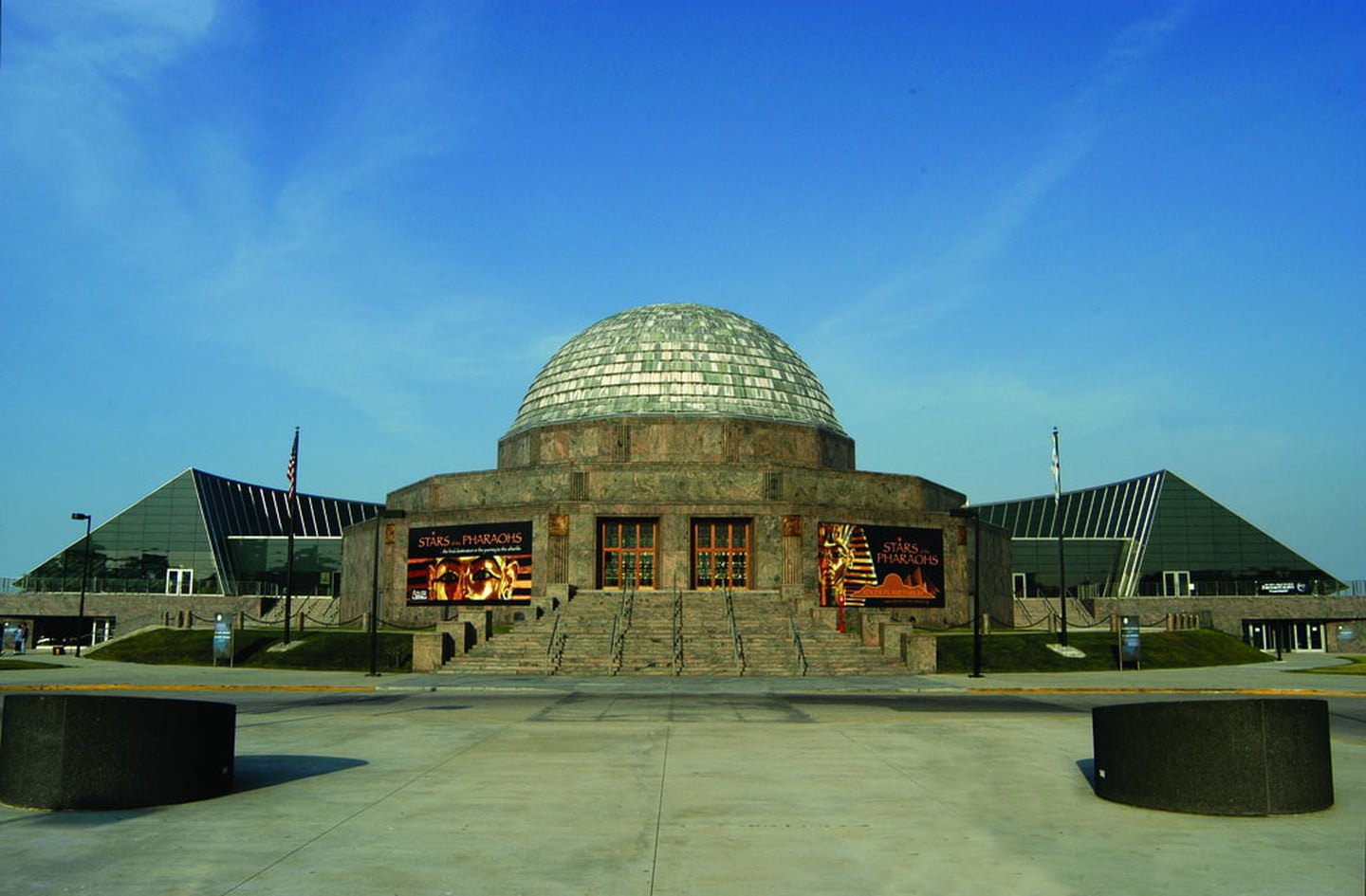 Chicago's Adler Planetarium is America's first planetarium and a premiere resource for inspiring the next generation of space explorers with its many must see live shows, exhibits and events. Adler Planetarium is located on Lake Shore Drive in the heart of Chicago and pulls you in with sight, sound, touch, and hands on activities and displays. From planets hanging from the tall ceilings to displays showing the distance to each planet, there is so much to see and do, a great family day!
3- Navy Pier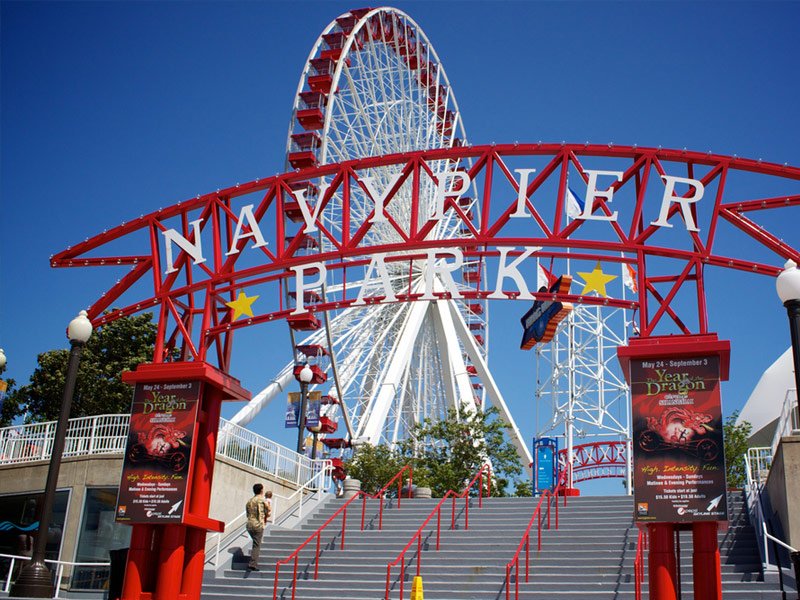 Navy Pier is a 3,300 foot long pier on the Chicago shoreline of Lake Michigan. One of Chicago's most recognisable landmarks it boasts gorgeous lakefront views. Over the summer you can witness free weekly fireworks on Wednesday and Saturday evenings, as well as free outdoor concerts. Navy Pier is open year round and general operating hours and admission vary depending on the seasons.
2- Millennium Park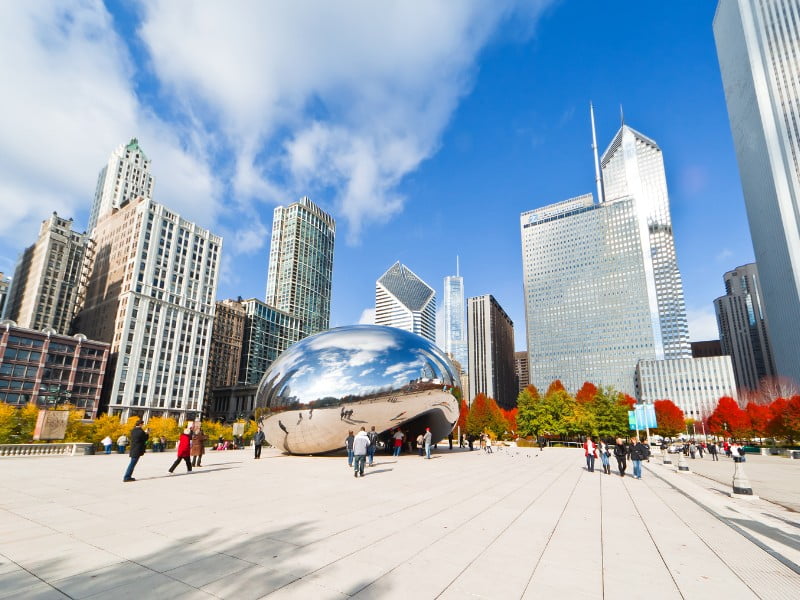 Millennium Park is one of the state's most popular tourist attractions and features larger than life public art, such as the iconic 'Cloud Gate' (The Bean) by Anish Kapoor. The 25 acre Millennium Park sits right in the centre of downtown on Michigan Avenue and is free to enter. Visitors can discover a state-of-the-art collection of architecture, landscape design and art that provide the backdrop for hundreds of free cultural programs including concerts, exhibitions, tours, and family activities.
1- Willis Tower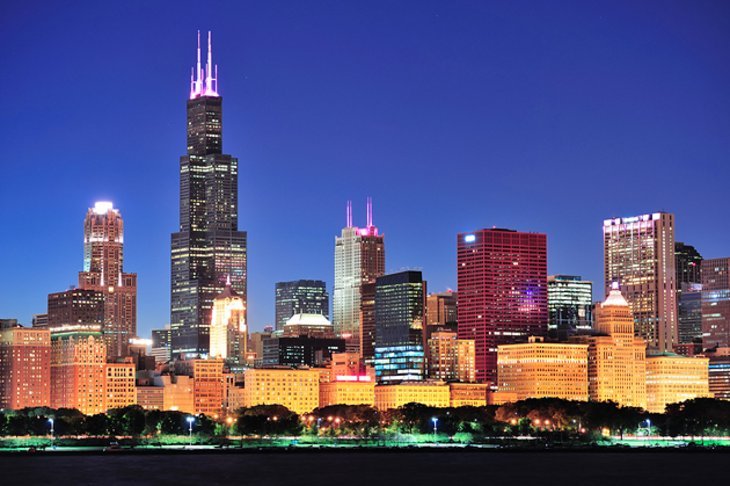 The Willis Tower, built as and still commonly referred to as the Sears Tower, is a 110-story, 442.1 m skyscraper in Chicago. Standing tall above every other skyscraper it is one of the tallest buildings in the world and the tallest building in America. It is impossible to miss when observing and appreciating the skyline. 'The Skydeck' offers spectacular views spanning up to four states, and a one-stop Chicago experience full of interactive exhibits. 'The Ledge', is a glass balcony extending four feet outside the 103rd floor of Willis Tower, an exhilarating experience! So that sums up Chicagos top things to do.