The Sunshine State of Florida is known for its magnificent beaches, which is not surprising, as it has more than 1,200 miles of coastline.
Florida is the south eastern most U.S. state, with the Atlantic on one side and the Gulf of Mexico on the other. This all year round travel destination has beaches that attract many people to their stunning ocean views, some of the finest sands and warm waters.
1- Clearwater Beach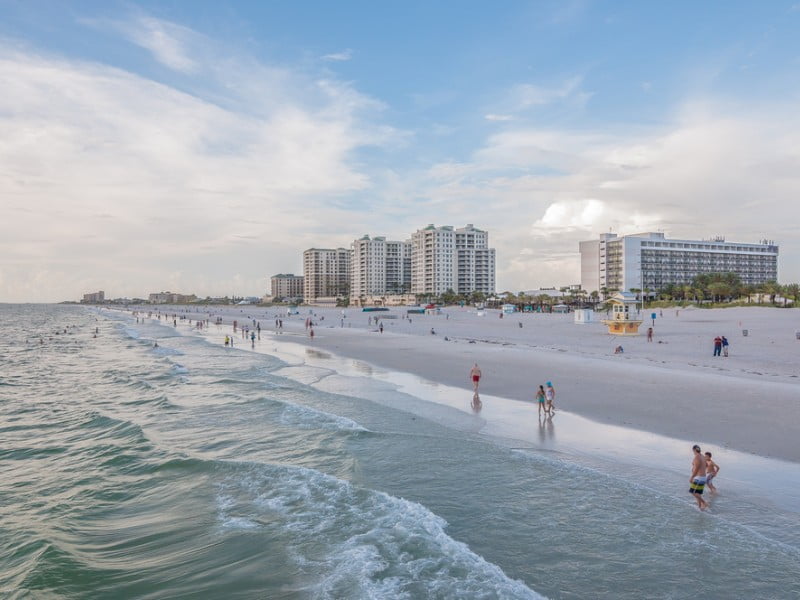 Clearwater is on the Gulf of Mexico and has long been a Florida tourist destination known for its warm waters, expansive beaches, and vast array of hotels and restaurants. Clearwater Beach is the most popular spot in town, just a short distance from shopping, dining, and other attractions.
2- Siesta Beach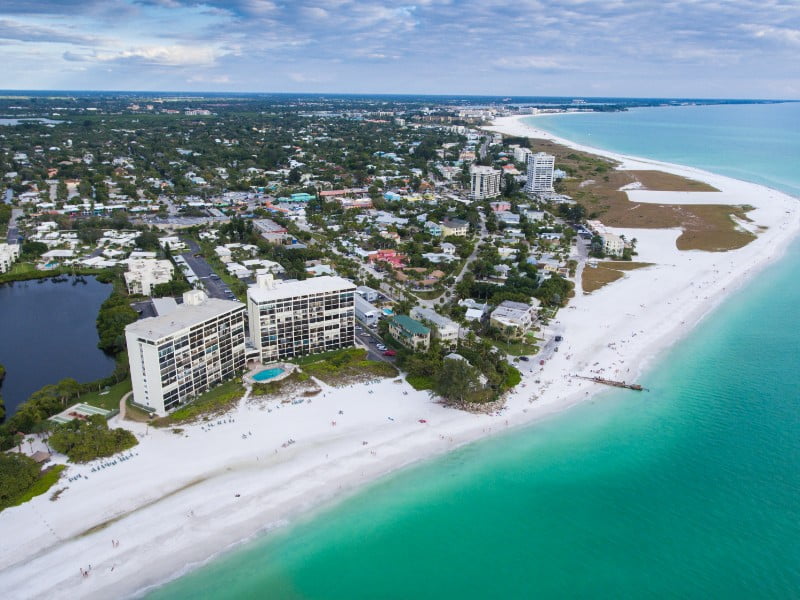 Siesta Key beach is an invitation for relaxation and rejuvenation. The crescent shaped Siesta Beach deserves its reputation as 'the perfect beach' for its cool, talcum powder soft sand, wide beaches and turquoise waters. Siesta Beach has three distinct areas, ensuring something for everyone. Siesta Public Beach at the northern end of the key is arguably Florida's best for families, with calm, shallow waters and year round lifeguards, while Crescent Beach in the middle exudes a romantic charm welcomed by couples. Turtle Beach near the southern tip lures the sportier crowd, with fishing, hiking, playgrounds and volleyball courts.
3- Fort Myers Beach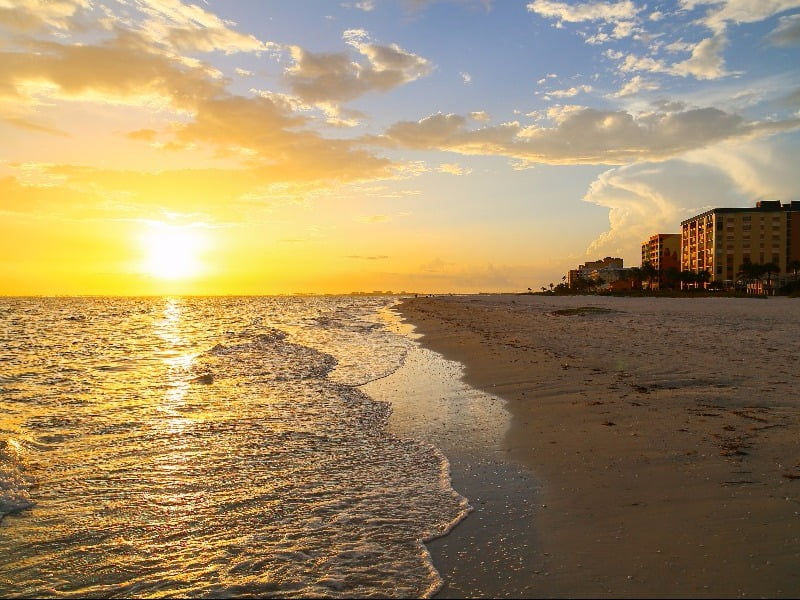 Fort Myers Beach is a located on Estero Island in Lee County, Florida. It would really suit people who are looking for a true beach town and a wonderful beach. The soft sand stretches on for miles but the most popular area is by the pier, where beach goers sit under umbrellas or enjoy a game of beach volleyball. At the top of the beach are casual restaurants, ice cream places and beach shops.
4- South Beach, Miami.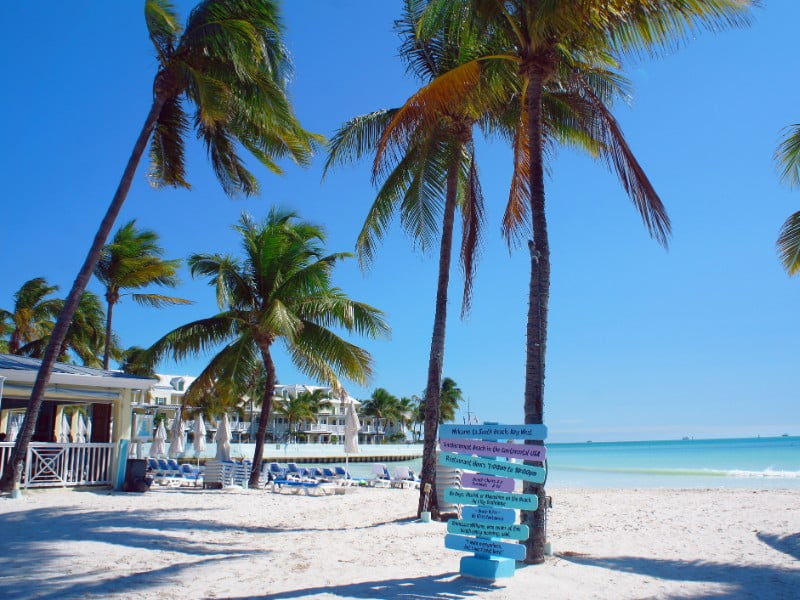 South Beach is certainly one of the most famous beaches in Florida and is lapped by the cool waters of the Atlantic Ocean just north of Miami. It can be quite busy but the sand is soft and the water is clean and clear. South Beach is particularly popular with celebrities, so keep your eyes open for famous faces during your visit. Powerboat and jetski rides are among the best activities at South Beach.
5- St George Island State Park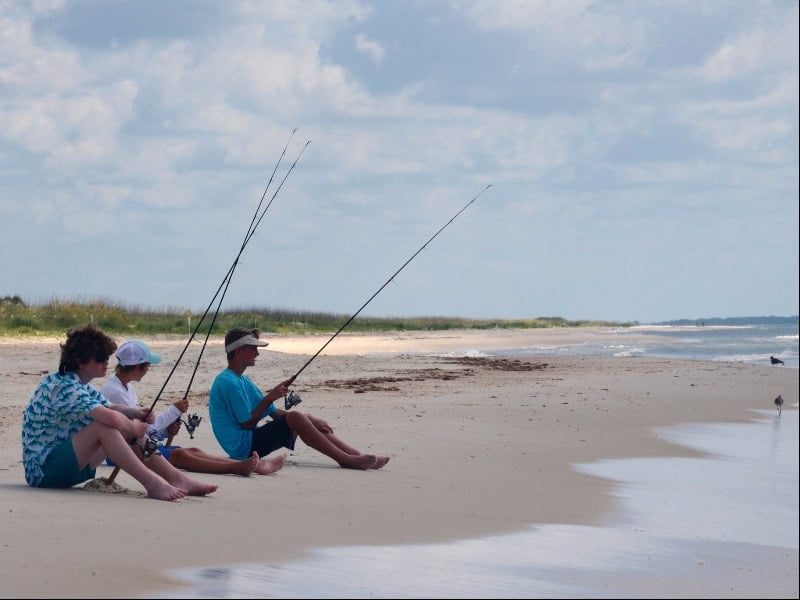 Like all Florida state parks St George Island is left undisturbed and undeveloped. This long stretch of white sand beach offers a stunning location for sunbathing and swimming. There are also camping facilities, boat ramps, and picnicking areas. Located in northern Florida, a short distance from Panama City this beach is a summertime favourite.
6- Panama City Beach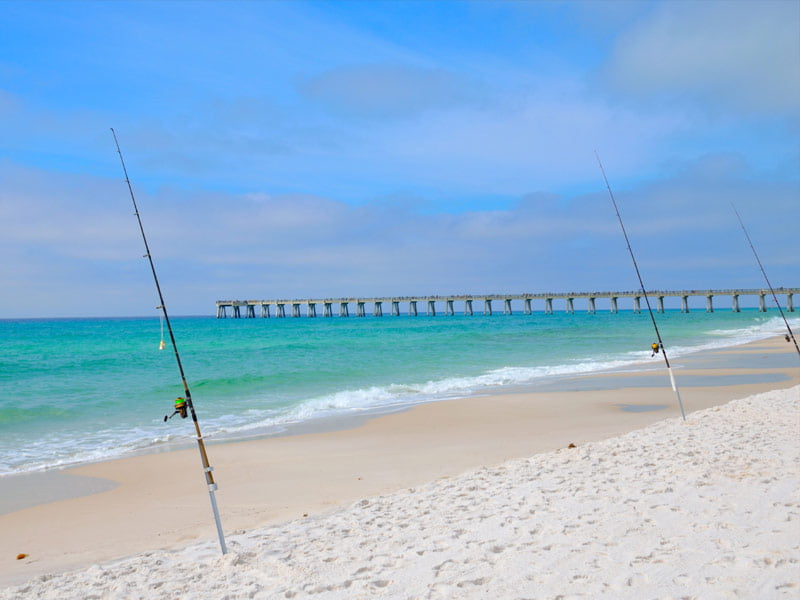 Located in the Florida Panhandle, Panama City Beach is a popular destination during the warmer months. The incredible white sand beach runs on for 27 miles, providing a playground for all kinds of activities.
7- Pensacola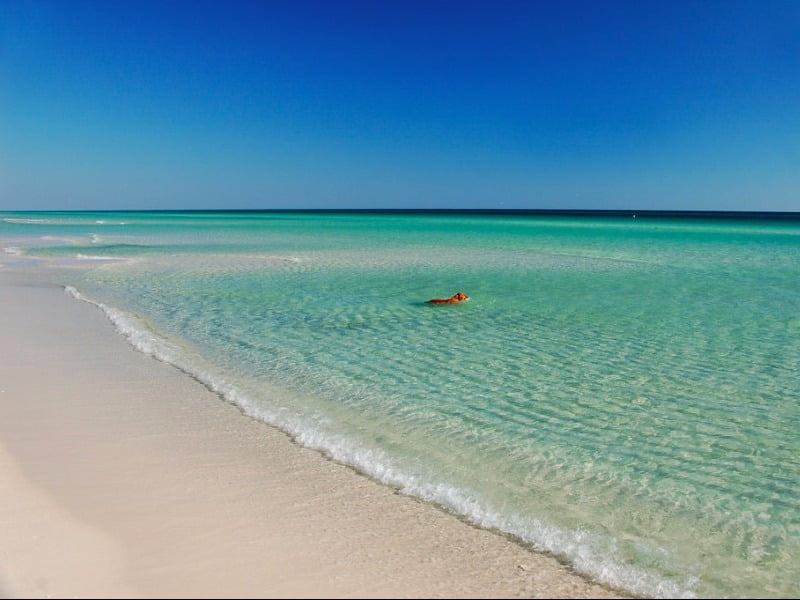 Pensacola beach has clear waters and inviting, sugar white sand. The atmosphere ranges from lively crowds and lifeguards, to quiet areas bordered by wispy sea grass. No matter what the season, beach goers can relax on the sunny, peaceful shores of the Pensacola Bay's award-winning, emerald green coastline.
8- Naples Beaches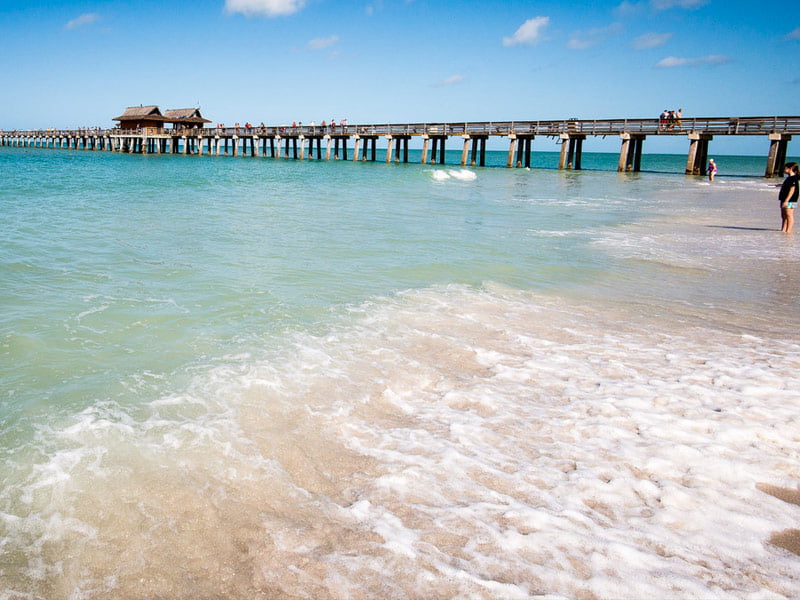 Naples Beaches comprise seven miles of pure white sand that edge the turquoise waters of the Gulf of Mexico. Naples' beaches are regarded among the finest in the world, and offer visitors a tranquil and beautiful escape from everyday life. Fishing from the beach pier is a popular activity for locals and tourists alike.
9- Daytona Beach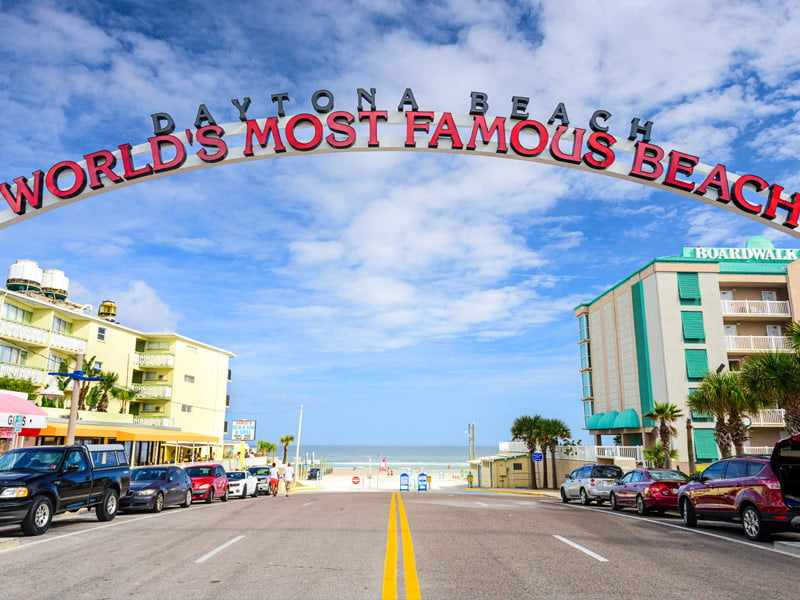 This long stretch of 23 miles of inviting, sandy, white beaches is the ultimate family holiday location. As far as Orlando beaches go, this is a great choice. There are ten well maintained beachfront parks promising endless oceanfront fun with picnic areas, fishing, water sports and loads more.
10- Fort Lauderdale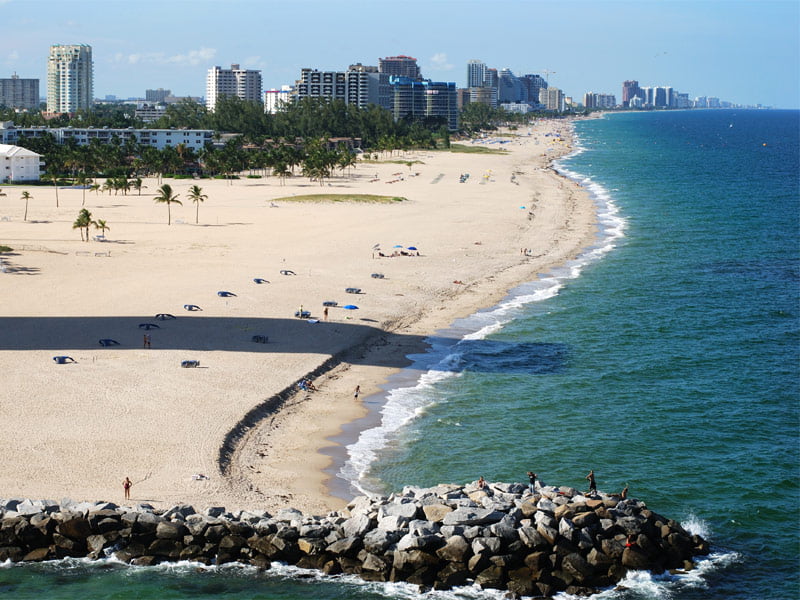 Fort Lauderdale offers spectacular beaches, palm trees, shopping and relaxation. It has a different atmosphere than their close rival Miami Beach, offering a friendly and relaxed environment. Fort Lauderdale's wide stretches of white sand surpass those of its southern neighbour and, to some, are the best shores in the state. With fantastic scenery it really deserves to be in the top ten.
So that sums up the top 10 beaches in Florida. We hope you enjoyed the article and found it helpful.