The United States is teeming with multicolored beauty through the autumn season, and there are some unique road trip destinations to add to your list for leaf peeping.
Maybe you've already discovered these gems, but these are the fall foliage stops you should not overlook.
Here are The Best 10 Fall Road Trip Destinations For Stunning Scenery in The U.S  :
1- Flagstaff, Arizona :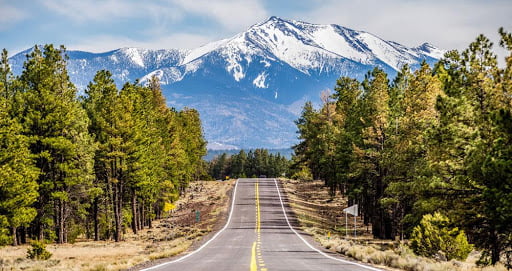 Leaf lovers can ride the chairlift to admire the slopes blanketed with golden splendor.
Whether you're strolling through town or wooded paths, there will be quite the show wherever you go.
Visit Flagstaff this autumn to experience alluring golden, bronze, crimson, amber and auburn hues of the season. Flagstaff's dramatic explosion of color is a leaf peeper's paradise often hailed as Arizona's capital of autumn and as the fall months begin to emerge, the warming autumn colors will descend from the San Francisco Peaks to the streets of Flagstaff.
2- Bar Harbor, Maine :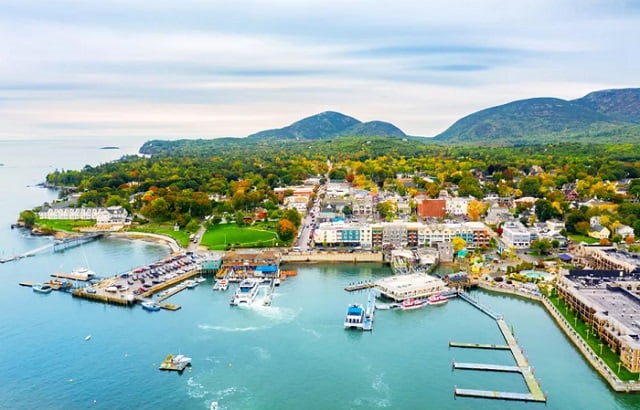 Mid-October is prime time for the color show and the diversity of autumn shades makes for an attractive spread.
The multi-hued treescapes and the blue ocean views create quite the combo too.
3- Seattle, Washington: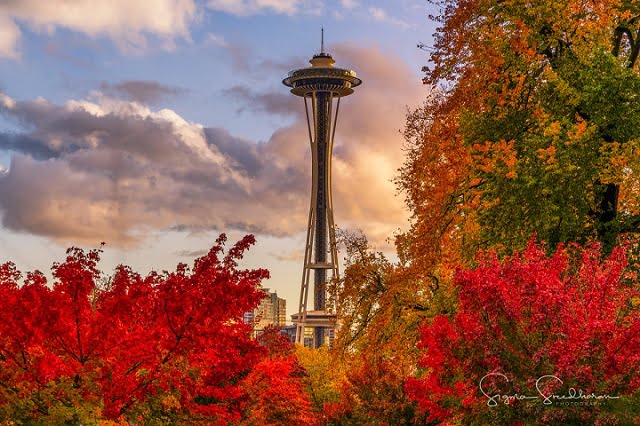 You don't always have to hike deep into the wilderness to see outstanding foliage.
Seattle's tree-lined streets mean lots of deep reds and rich oranges in view from your favorite coffee shop or restaurant.
4- Jackson Hole, Wyoming :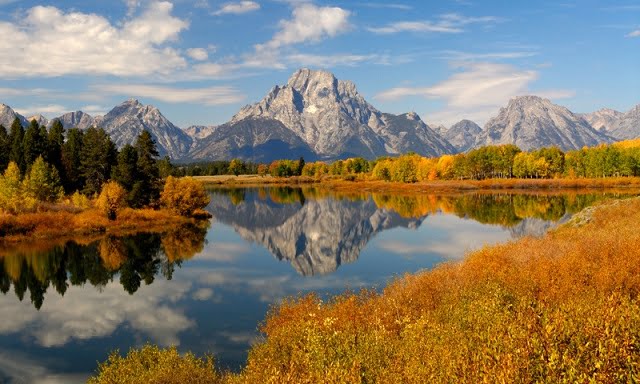 Moose, elk and sheep roam about and dramatic mountains create a stark contrast in color, while lakes reflect all the beauty like giant mirrors.
Immersed in the National Forest and surrounded by Grand Teton National Park, the Gros Ventre, the National Elk refuge and the Snake River Mountain Ranges, there are always lots of things to do in Jackson Hole. Regardless of the season, Jackson Hole is a destination for singles, couples, families and all outdoor enthusiasts who are looking for the perfect get away.
5- Sweet Creek Trail, Oregon :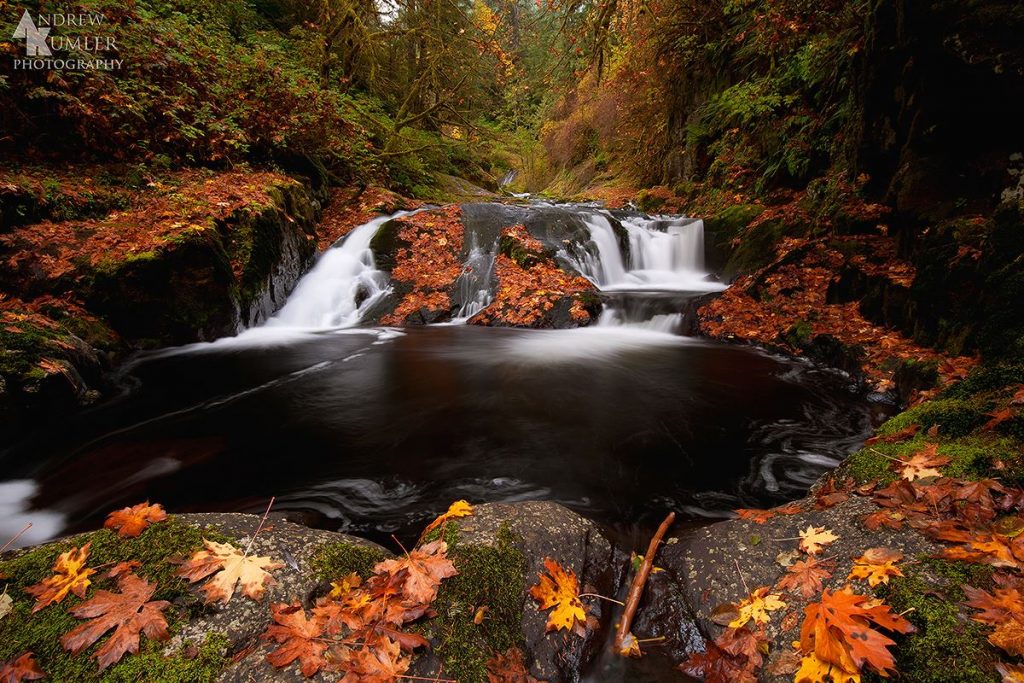 Let's be honest, all of Oregon radiates with autumn glory.
This trail's winding bridges and paths become coated with fiery-hued leaves, and Oregon's signature moss adds a touch of vibrant green to the rich colors from the trees.
6- June Lake Loop, California :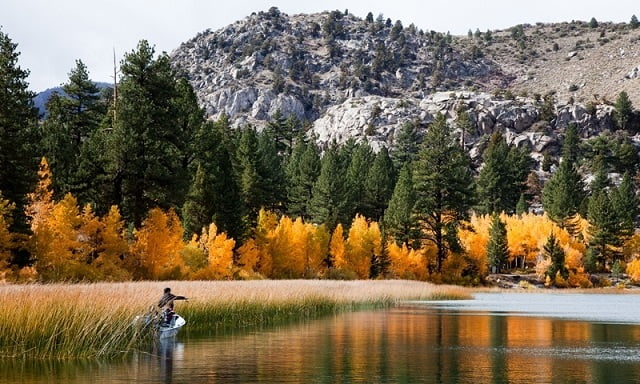 Accented by a jagged mountain backdrop and an explosion of dominantly bright yellow aspens, you can soak up the autumn scenery while lounging by the lake.
Just twenty minutes north of Mammoth visitors find June Lake Loop, a 14 mile stretch of scenic highway that passes four alpine lakes, towering mountains, and incredible alpine scenery.
7- Lake Pend Oreille, Idaho: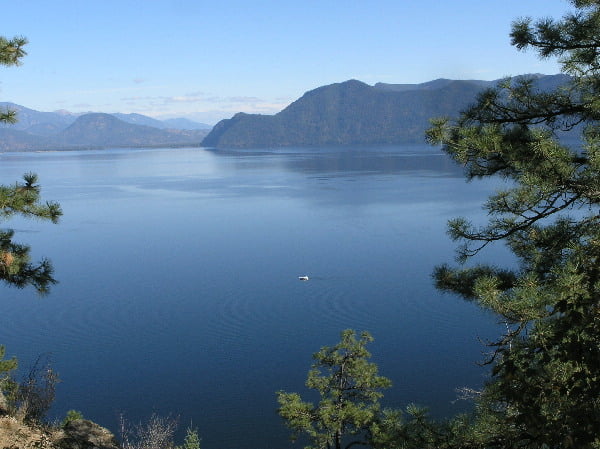 Idaho's prime peeping period is September through October, so take a drive along the scenic byway from Sandpoint to the Montana border for a vast display.
Lake Pend Oreille is Idaho's biggest, at 43 miles long with 111 miles of shoreline. It's also the deepest. Dug out by Ice Age glaciers and located amid three major frontal ranges of the northern Rocky Mountains, it has natural splendor galore to go with a fascinating human and natural history.
8- Boise, Idaho :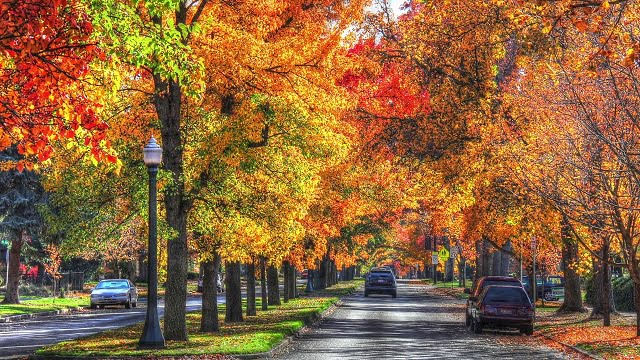 With mountains in the background and plenty of trees dotting the streets, the artsy, enriching city turns into a breathtaking urban forest come fall.
Drive in any direction from Boise, and you are bound to see even more gorgeous scenery.
9- Banner Elk, North Carolina :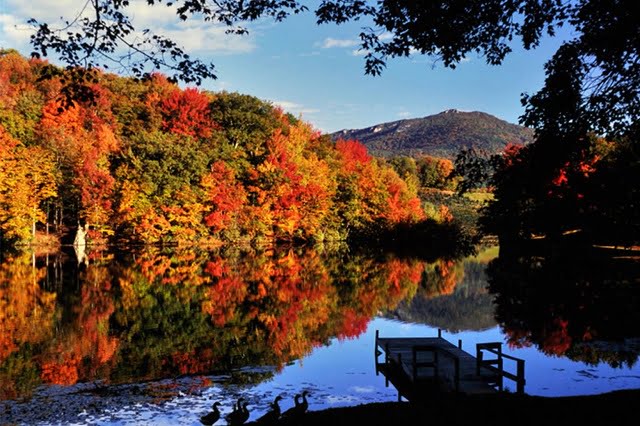 Surrounding Blue Ridge Mountains meld with beautifully colored trees for a fantastic view of autumn's splendor.
One of the best vantage points is the famous Mile-High Swinging Bridge atop Grandfather Mountain.
10- Portland Japanese Garden, Oregon :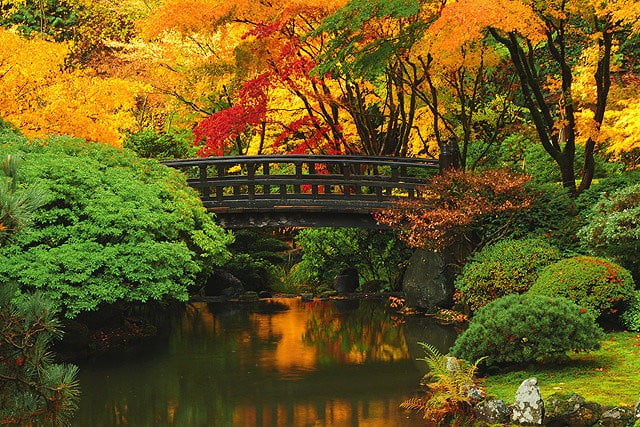 This 5.5-acre garden possesses an unexpected magic when fall strikes.
Trees within the exotic outdoor escape bring a different take on fall color that's a welcomed treat for those who haven't experienced Asia in the autumn.
So that sums up our top 10 fall road trip destinations to visit in the United States, we hope you enjoyed !