The beautiful city of Vienna, Austria's capital, lies in the country's east on the Danube River.
Vienna, also described as Europe's cultural capital, is a metropolis with unique charm,
vibrancy and flair.
It boasts outstanding infrastructure, an abundance of baroque buildings and has all the inspiration that you could wish for in order to discover this wonderful part of Europe.
We get into the top 10 things to do in Vienna :
10- Haus des Meeres Aquarium (Pay)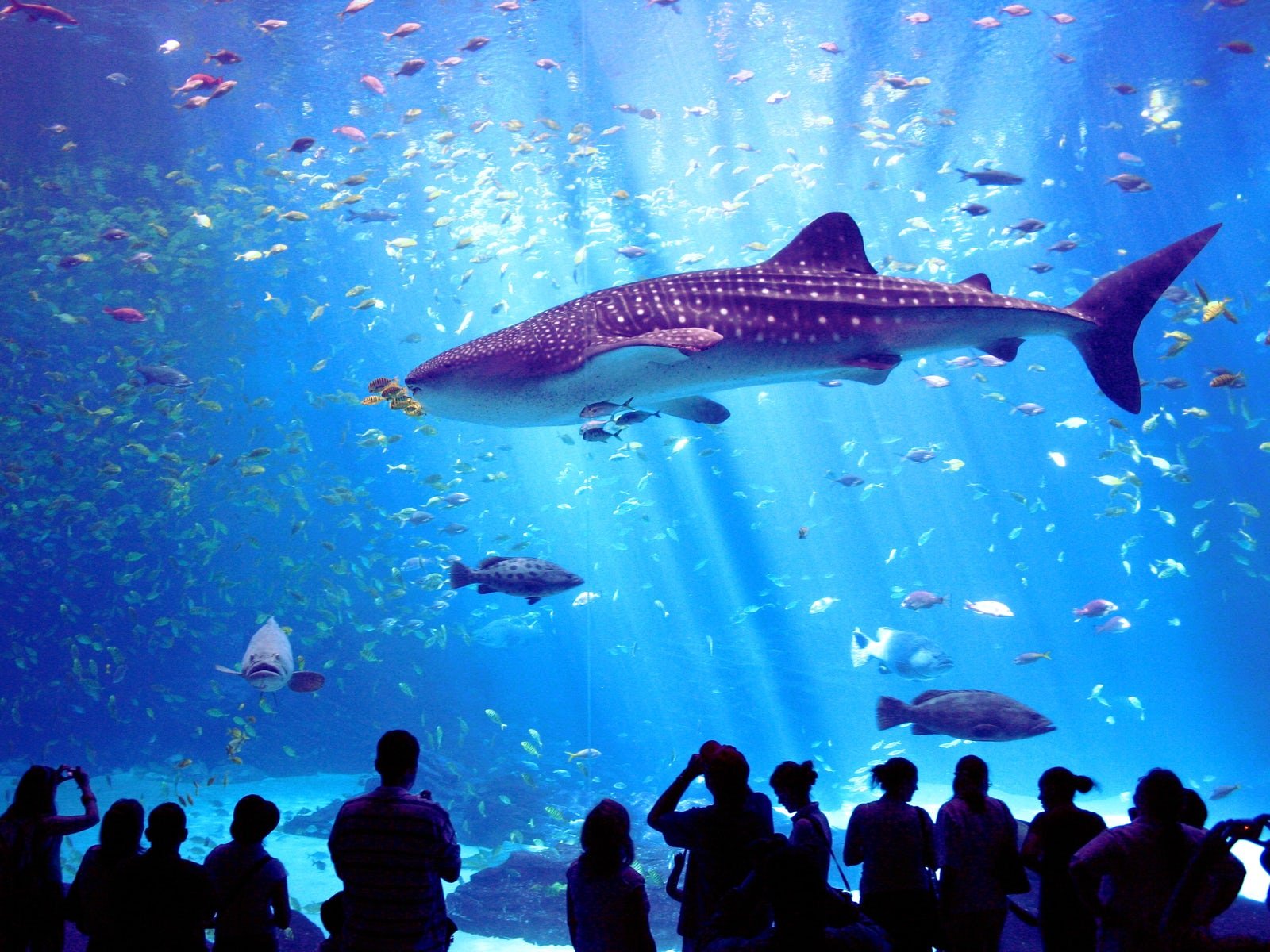 Haus des Meeres is Austria's largest aquarium and it's housed in an 11-story high former
WW2 bunker. It has two separate shark pools, and you can regularly watch zookeepers swimming with these amazing creatures.
On the ground floor, visitors can walk through the ten meter-long Atlantic Tunnel, the tunnel
leads through a 500,000-liter tank, which is home to the fish of the Atlantic Ocean, ranging from damsel fish to eagle rays and a nurse shark. On the 11th floor the rooftop terrace grants visitors a breathtaking view of Vienna.
9- St. Stephen's Cathedral (Pay, Tiqets bestseller)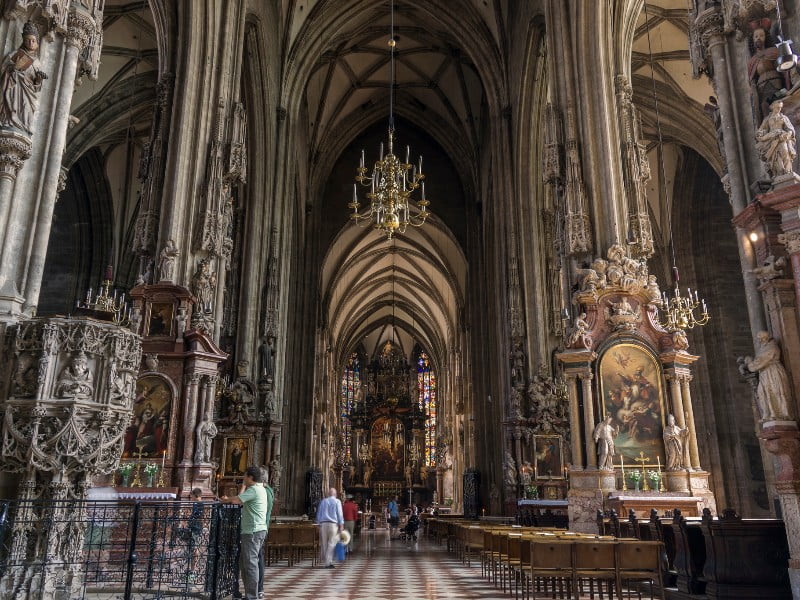 The majestic St. Stephen's Cathedral is one of the most important sights in Vienna. It has stood overlooking the heart of the old town for more than 700 years and stands proud in the Stephensplatz.
Visitors can climb the 340 steps or so up to the South Tower and take the lift up to the North Tower, to enjoy breathtaking views of the city. Inside the church there are a total of 18 altars, several smaller chapels, and even some tombs and catacombs. As an iconic building of Vienna, St Stephens cannot be missed!
8- Volksgarten (Free)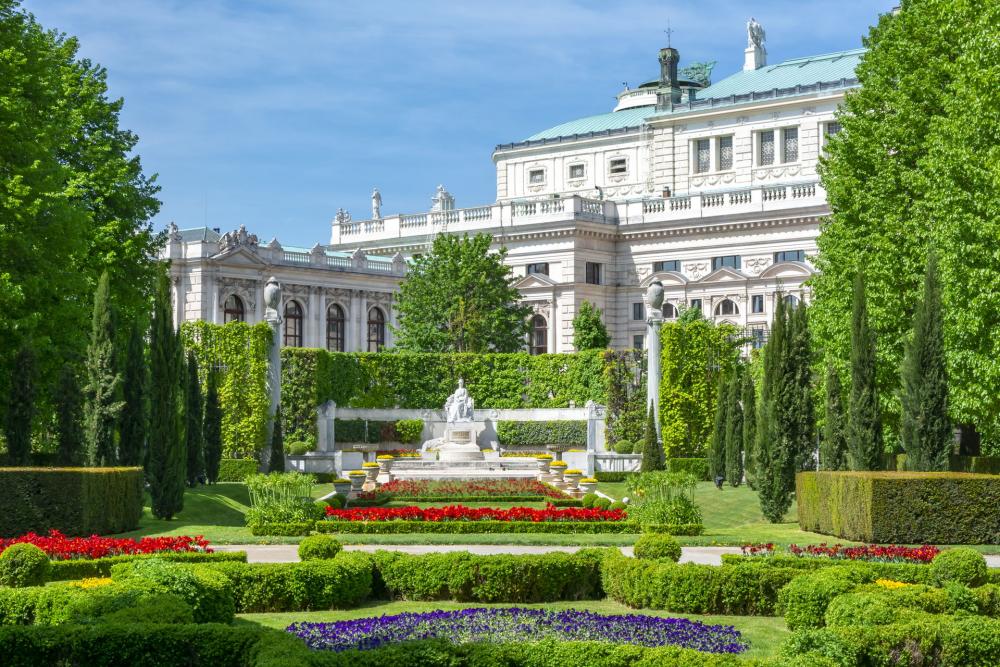 The Volksgarten is a 19th century landscaped public park located on the Ringstrasse in Vienna. It was built from 1819 to 1823, and there are two different styles that constitute the
park.
The side of the Hofburg was created in an English style, with a relaxed tree population. In contrast, on the Ringstrasse side the park was constructed in a French baroque style, with a highly detailed and precise planned garden which is a lovely place to linger and enjoy the gorgeous flower displays, fountains, hidden monuments and art installations.
7- Imperial Palace of Hofburg (Pay)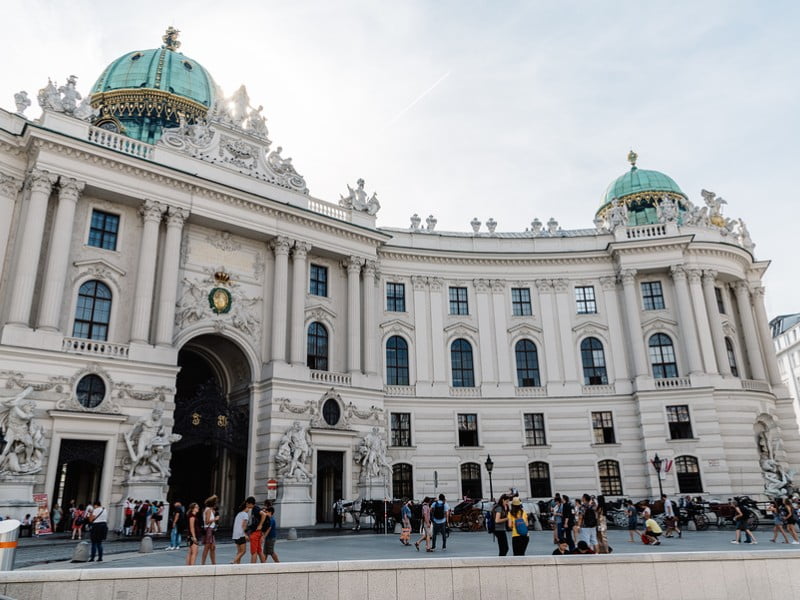 Vienna's Imperial Palace, the Hofburg, was for centuries the seat of the Habsburgs, rulers of Austria until the end of WWI. There are 18 separate wings here, all designed by different world-class architects of their day.
One minute you're walking through baroque splendour, the next you're in stylish neo-classical with some of the oldest sections dating back to the 13th century. Today the palace houses three museums that afford historically authentic insights into the traditions and everyday life of the imperial court.
6- Spanish Riding School (Pay, Tiqets bestseller)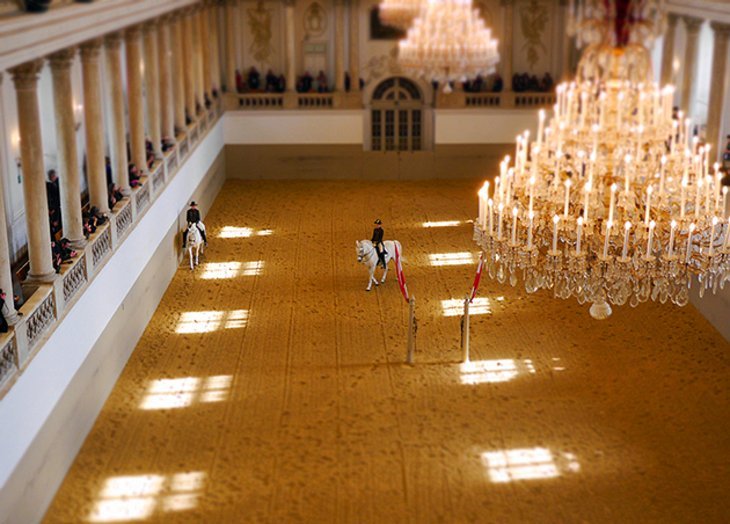 The Spanish Riding School is one of Vienna's most attractive buildings, but what's inside is even more beautiful. Experience the magic of the famous Lipizzan horses in action while enjoying a score of classical Viennese music.
See the intelligent, lively Lipizzan horses in preparation, as their trainers run them through the haute école or 'high school' of classical dressage, including their spectacular jump kicks.
5- Donaupark (Free)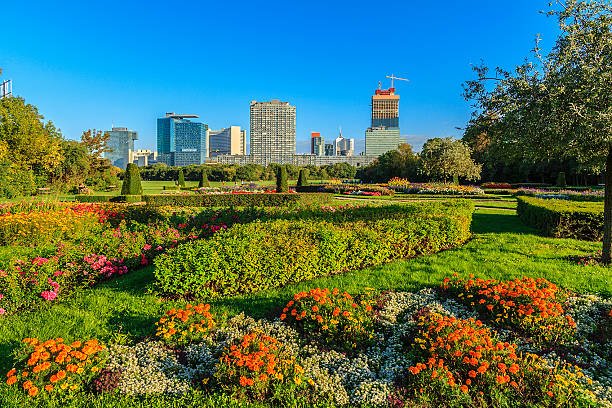 This 245-acre park, between the Danube Canal and the Alte Donau, was converted in 1964 to a park with colourful flowers, shrubs, and walks, as well as a bird sanctuary. Visitors can find a bee house, an aviary with native and exotic birds, a small-animal paddock, a horse-riding course, playgrounds, and games.
An outstanding feature of the park is the Donauturm (Danube Tower), an 830-foot tower with two rotating cafe-restaurants from which you have a panoramic view of Vienna.
4- Madame Tussauds Vienna (Pay, Tiqets)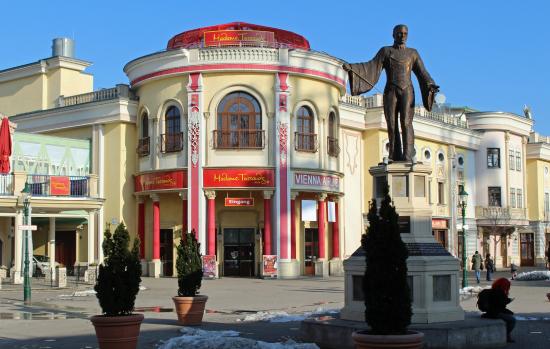 Madame Tussauds Vienna is in the heart of Vienna's Prater park and brings you a fun
and fascinating way to spend some time. Get up close to famous figures like Michael Jackson and Albert Einstein plus Austrian national treasures like Mozart and Klimt.
With over 80 wax figures placed throughout the 2000 m2 museum, you're sure to find plenty of fascinating figures who are happy to pose perfectly still for as many selfies as you want!
3- Maria Theresia Platz and Monument (Free)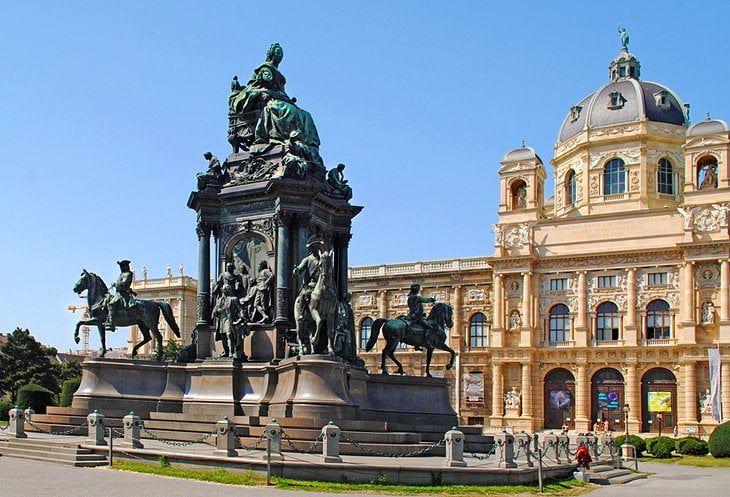 The monument of Empress Maria Theresa is situated in the middle of Maria-Theresien-Platz in the city centre. Maria Theresia was the only female ruler of the Habsburg Empire and governed from the year 1740 to 1780.
Still one of Vienna's iconic landmarks, this magnificent monument glorifies Maria Theresia, who sits enthroned, high and mighty above her advisors and generals.
2- Tiergarten Schönbrunn Zoo (Pay, Tiqets)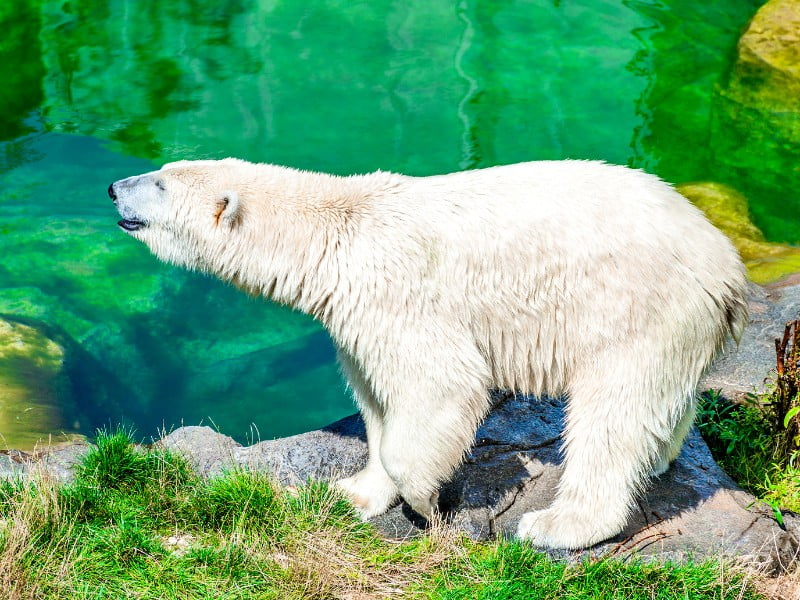 The famous Vienna zoo was founded in 1752, which makes it one of the oldest zoos in the
world. Located on the grounds of the imperial summer palace and open year round, the Tiergarten Schönbrunn is brimming with an amazing array of animals, with more than 700 species including pandas, tigers, orang-utans, koalas, elephants and many more.
There are many talks throughout the day by experienced Zookeepers and even a simulated Amazon rainforest environment to walk through.
1- Prater Amusement Park (Free, pay for rides)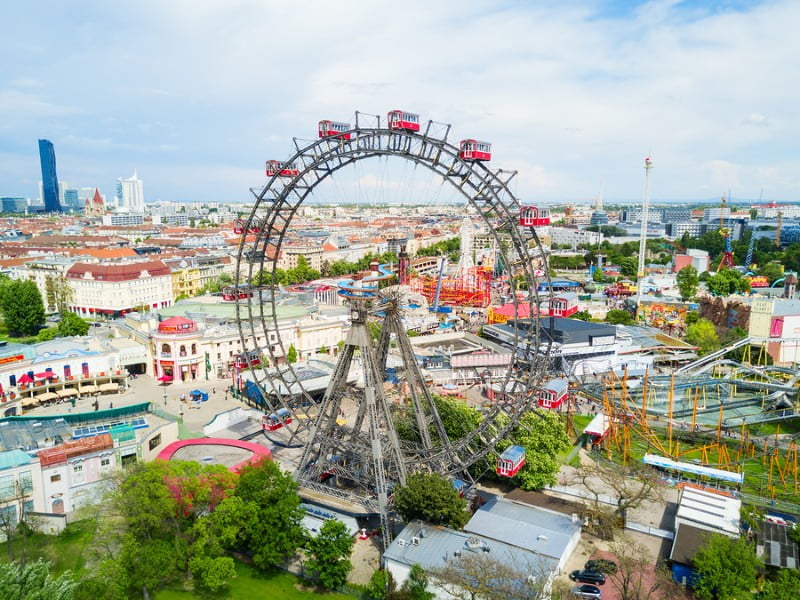 What could be a more enjoyable way to experience Vienna than having a fun packed day at the Prater Amusement Park. The Wiener Prater Park was once a hunting ground that developed into a public space, it now hosts the impressive Amusement Park and is free to enter, however, you can pay for the individual attractions.
Inside the park is a multitude of rides and stalls including bumper cars, carousels, rollercoasters and the famous Giant Ferris Wheel.
So that sums up our top 10 things to do in Vienna, we hope you enjoyed