The city of Dallas has a rich history rooted in ranching, farming, and oil production and grew rapidly as a trade centre after the introduction of the railroad in 1873.
Tourists can enjoy a wide variety of architecture, several excellent museums, as well as top-rated attractions like the Dallas World Aquarium and Reunion Tower. There are also plenty of things to do outdoors, including a visit to the lovely Dallas Arboretum and Botanical Garden and the impressive sculptures in Pioneer Plaza.
10- Dallas Arboretum & Botanical Gardens (Pay)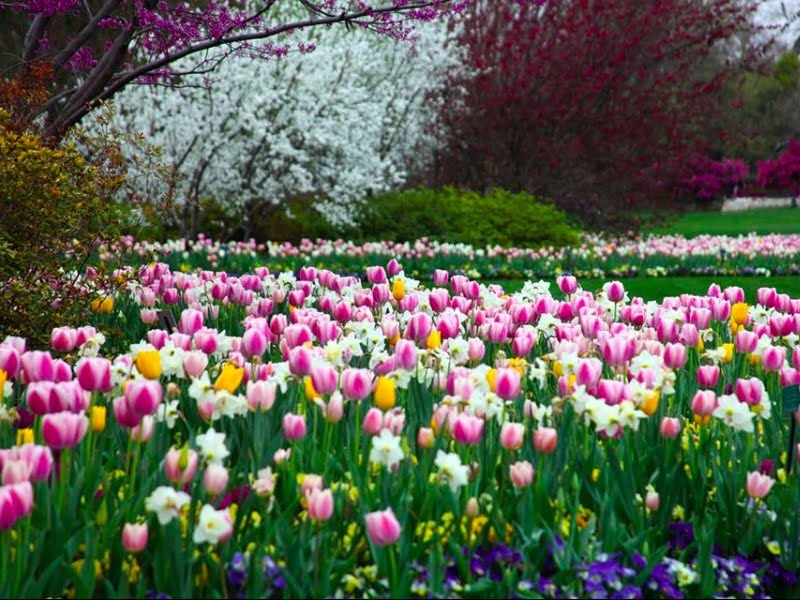 For a lovely family day out in the fresh air, drop into Dallas's gorgeous Arboretum and Botanical Gardens. The 66 acre gardens offer lots of interest, especially for the younger family members, including the amazing 8 acre Rory Meyers Children's Adventure Garden with its fun play and exploration area as well as the Children's Garden Café.
9- Dallas' Reunion Tower GeO-Deck (Pay, Groupon)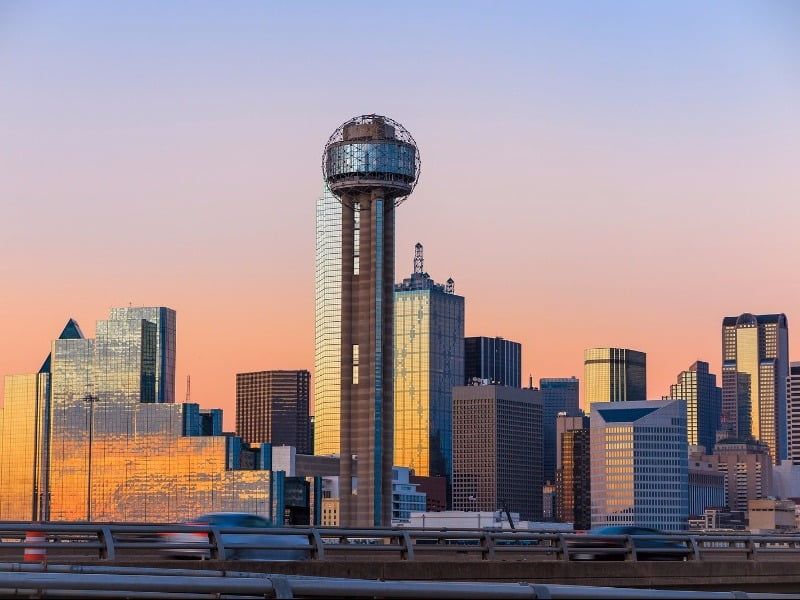 An icon of the Dallas Skyline since 1978, the Reunion Tower GeO-Deck offers visitors a 360-degree view of the city as the Tower's platform revolves. This indoor/outdoor observation deck lets you explore the city unlike anywhere else. Step up to the interactive touch screen Halo and with just one swipe, you'll be able to discover local hidden gems, historic landmarks, museums, parks, and more.
Head outside for a lap around the exterior deck and feel the wind as you stand 470 feet in the air. Take a look through one of the high-definition zoom cameras and you'll be able to see for miles in any direction.
8- The Sixth Floor Museum/Texas School Book Depository (Pay)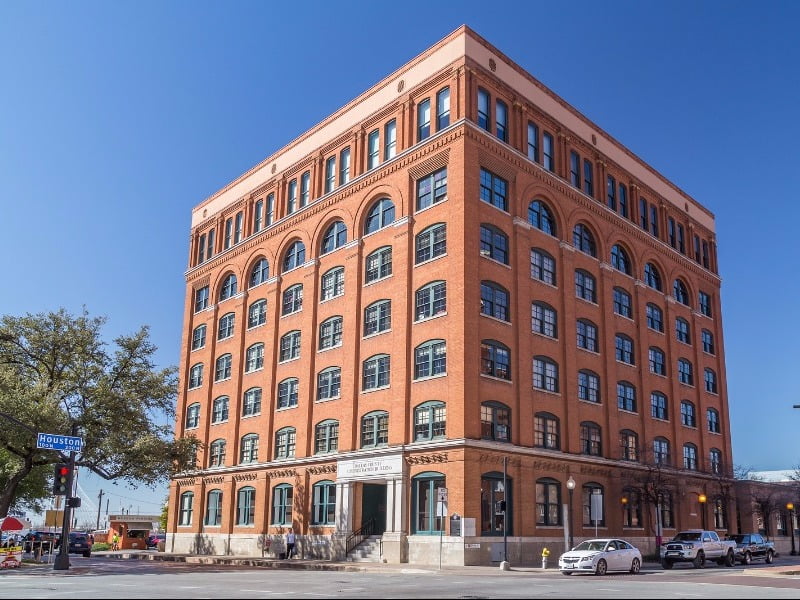 Most people will make this poignant visit when they visit Dallas. The Sixth Floor Museum documents the much loved President John F. Kennedy's assassination and legacy, housing many facts about the tragic day as well as covering the President's early life and presidential policies.
Each admission comes with a self-guided audio tour, which makes the visit much more educational. Even more poignant is to be able to stand at the corner window where those fateful shots were fired.
7- Klyde Warren Park (Free)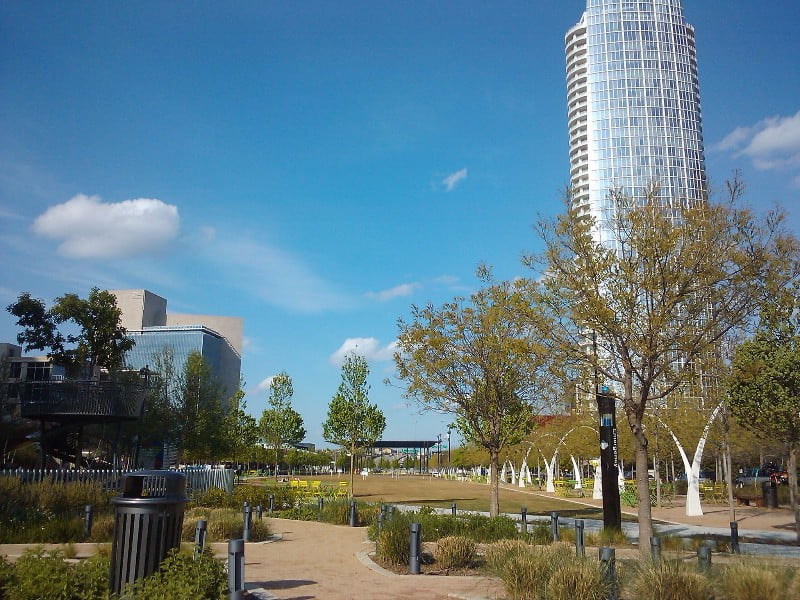 This 5.2-acre public park, opened in 2012 and is unusual in that it sits over a freeway. Designed by a landscape architecture firm, the park features flexible, pedestrian-oriented design, offering a mix of active and passive spaces, which include a children's park, reading room, great lawn, restaurant, performance pavilion, fountain plaza, games area, urban dog park, and botanical garden around a sweeping pedestrian promenade. It provides connectivity to the city's flourishing Arts District and brings together cultural events and experiences.
6- Dallas Museum of Art (Free)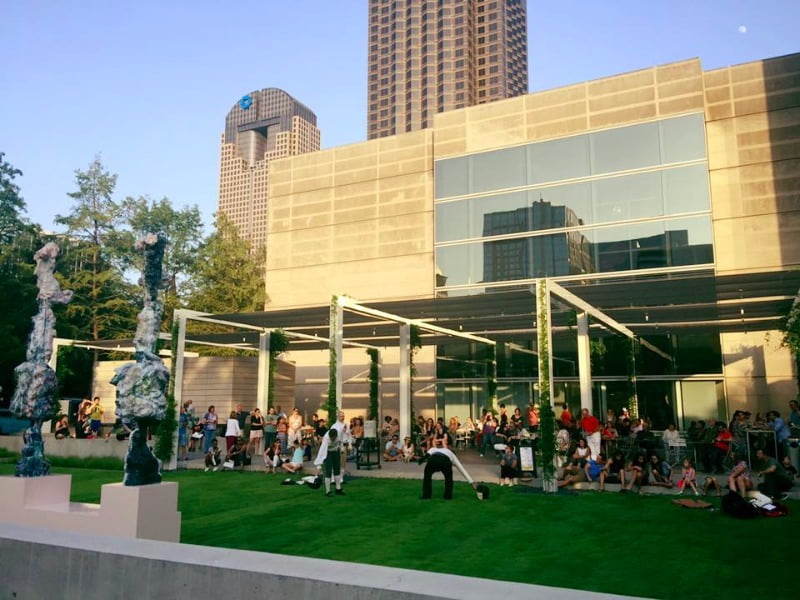 The Dallas Museum of Art is home to over 23,000 works of art spanning 5,000 years of humanity from all cultures. This entrance fee free museum is home to a permanent collection of masterpieces which include Picasso, Rodin, Monet, and many more, as well as constantly changing galleries which showcase the many areas of art from Greek and Roman to African, American, Asian and Western European.
5- White Rock Lake Park (Free)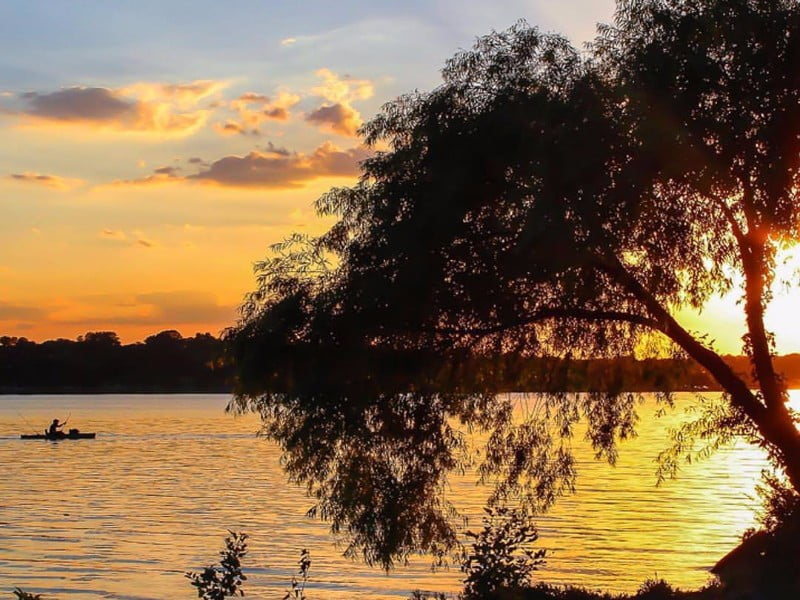 White Rock Lake Park is a very popular park and is home to a wide variety of plants and animals. It is very much loved for the fact it has managed to offer a natural area with plenty
of wildlife right in the middle of an urban setting.
It is also a wonderful day out for all the family as there is so much you can do here. From bird watching, kayaking and canoeing, you can also enjoy paddling around the lovely lake, and with 9.33 miles of hiking and bike trails, along with picnic areas, wetlands, dog park, and plenty of space for kids to play, it makes an excellent day out.
4- Dallas Zoo (Pay)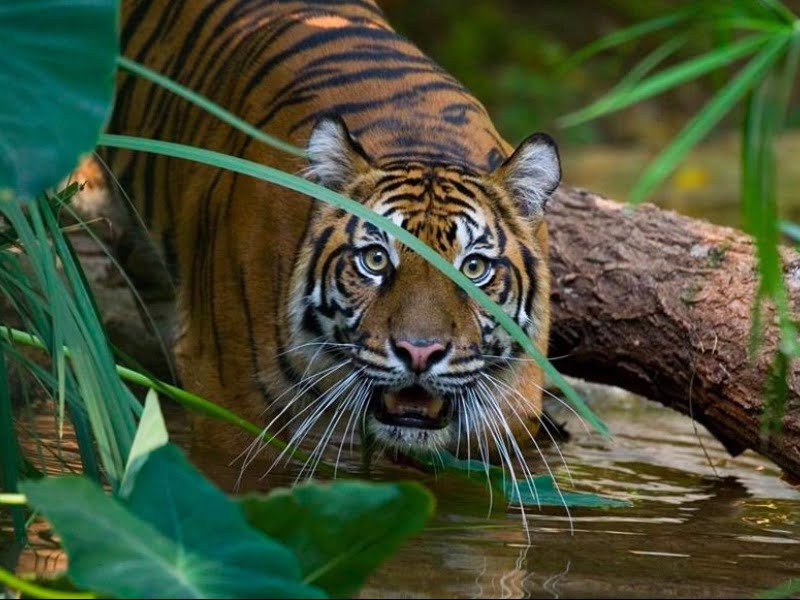 The world-class, 106-acre Dallas Zoo is the largest in Texas and features many rare and endangered species. It's home to more than 2,000 animals, and today, the Zoo is thriving with new exhibits such as the Koala Walkabout, Wonders of the Wild and the Giants of the Savanna to name a few.
Other key exhibits include the Tiger Habitat, Lacerte Family Children's Zoo, with interactive, educational exhibits for children, Penguin Cove and Gorilla Conservation Research Centre.
3- Dallas Cattle Drive Sculptures (Free)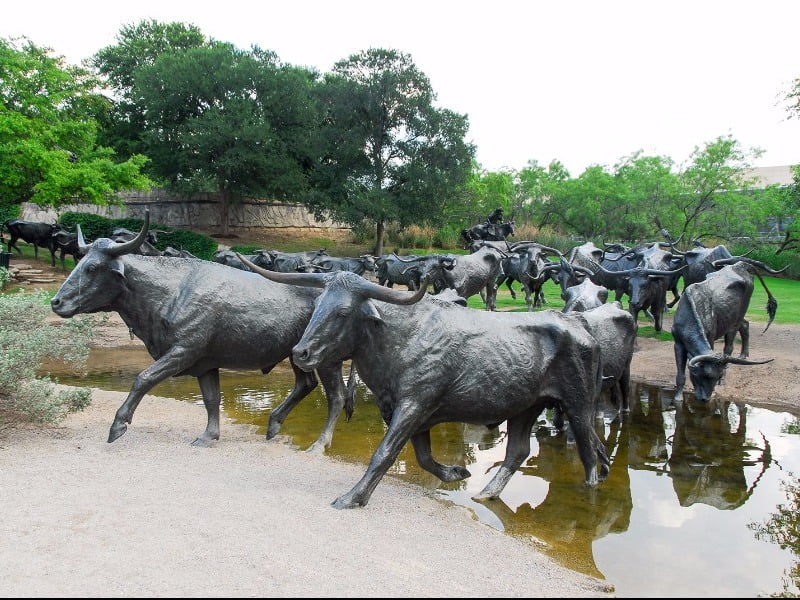 The Dallas Cattle Drive Sculptures are located in Pioneer Plaza. The sculptures represent the longhorn cattle drives that took place along the Shawnee Trail in the nineteenth century.
All together, there are 49 bronze steers standing six feet high and 3 trail riders, consisting of cowboys on horses who guide the steers across a stream with a waterfall included. These sculptures were created by Robert Summers, an artist from Glen Rose, Texas. They are extremely lifelike and an adventure for all to experience.
2- Dallas World Aquarium (Pay)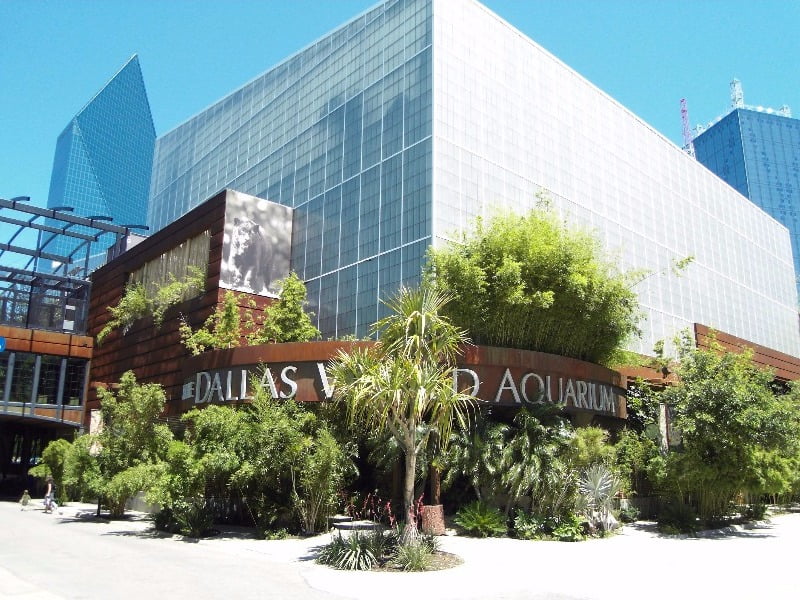 There is more to this aquarium than fish, visitors can explore a South American rain forest, learn about Mayan culture and watch birds and animals under a leafy canopy. The Dallas World Aquarium explores multiple natural environments under one roof.
There are a number of impressive exhibits and the aquarium allows you to see everything from giant pacific octopuses to seahorses in realistic recreations of their natural habitat.
One of the highlights is a tunnel that gives you an unusual perspective on the fish and marine creatures of the Indo-Pacific.
1- Zero Gravity Thrill Park (Pay)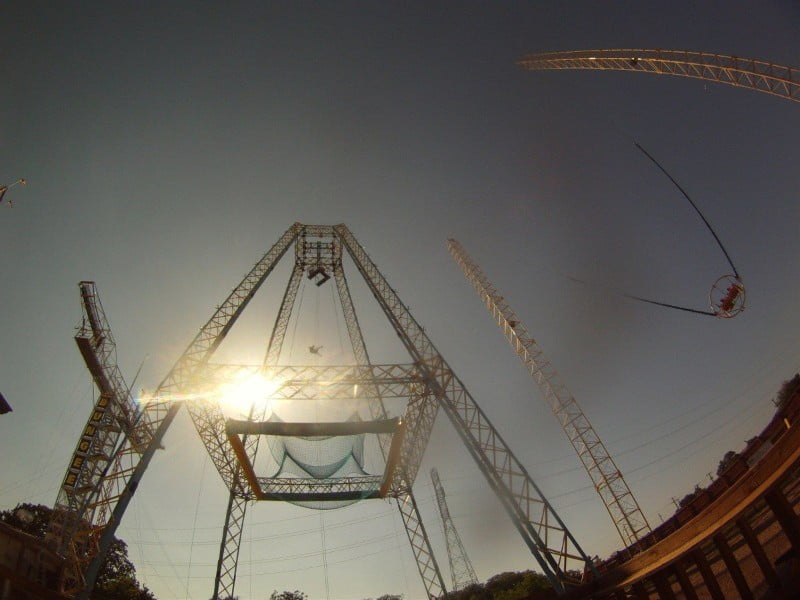 Zero Gravity is a one-of-a-kind Texas theme park founded in 1992 with a single goal: to be the most extreme amusement park in the world. If high-speed drops and thrills are what you're after, it's hard to imagine a better place to test your limits than the Zero Gravity Thrill Amusement Park in Dallas. Five different rides allow for a variety of adventures, most of which begin at or climb to a tall height.