Virginia, situated along the eastern coast of the United States, is a state that exudes charm and historical significance. Fondly known as the "Old Dominion," it boasts a unique blend of colonial heritage and modernity. The state's capital, Richmond, is a treasure trove of history, with its cobblestone streets and well-preserved architecture harkening back to the days of the American Revolution. Virginia's historical importance continues with its Jamestown Settlement, the first permanent English settlement in America, and Colonial Williamsburg, a living history museum showcasing life during the 18th century.
Beyond its historical allure, Virginia offers diverse landscapes, from the picturesque Blue Ridge Mountains to the stunning Chesapeake Bay. This geographical variety provides ample opportunities for outdoor enthusiasts, with activities such as hiking, fishing, and boating. The state is also renowned for its Southern hospitality and culinary delights, including delicious seafood, barbecue, and locally sourced produce. With its captivating blend of history, natural beauty, and warm hospitality, Virginia stands as a captivating destination that embraces the past while looking towards the future.
If you're seeking a state that offers a perfect blend of history, natural beauty, and vibrant city life, look no further than Virginia. Nestled in the heart of the United States' East Coast, Virginia is a gem that promises an unforgettable journey.
We invite you to explore the 17 most beautiful places to Visit in Virginia in 2023-2024.
Discover the 17 Most Enchanting Places to Visit in Virginia
1. Colonial Williamsburg – Stepping Back in Time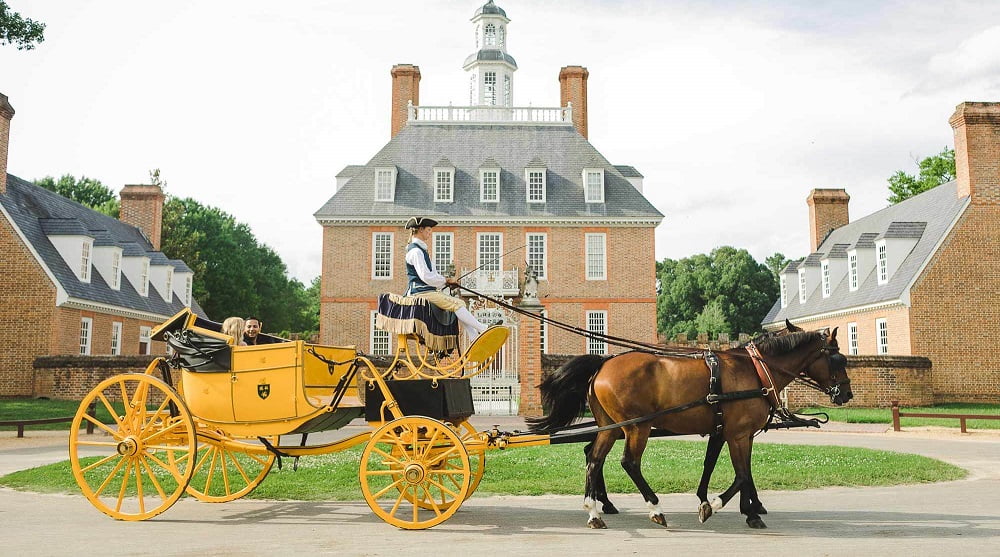 No visit to Virginia would be complete without immersing yourself in the historical charm of Colonial Williamsburg. Transporting you to the 18th century, this living history museum boasts restored and reconstructed buildings, interactive exhibits, and costumed interpreters who bring the past to life. Walk along Duke of Gloucester Street, visit the Governor's Palace, and witness the forging of iron at the Blacksmith Shop.
2. Shenandoah National Park – Nature's Paradise
Escape into the embrace of nature at Shenandoah National Park. Spanning over 200,000 acres, this stunning park is adorned with the Blue Ridge Mountains, cascading waterfalls, and abundant wildlife. Lace up your hiking boots and embark on the iconic Appalachian Trail, taking in breathtaking vistas along the way. For a more relaxed experience, drive along Skyline Drive and relish the scenery from the comfort of your car.
3. Virginia Beach – Sun, Sand, and Surf
Virginia Beach beckons with its endless stretches of pristine shoreline, making it an idyllic destination for sun-seekers and water sports enthusiasts alike. Sink your toes into the soft sands, catch some waves, or take a leisurely stroll along the iconic Virginia Beach Boardwalk, lined with lively restaurants and attractions.
4. Monticello – Thomas Jefferson's Masterpiece
History and architecture enthusiasts will marvel at Monticello, the former home of America's third President, Thomas Jefferson. This UNESCO World Heritage Site showcases the brilliance of Jefferson's architectural vision, blending neoclassical and Palladian styles. Explore the estate's lush gardens, its iconic dome room, and gain insights into the life of this remarkable statesman.
5. Arlington National Cemetery – A Solemn Tribute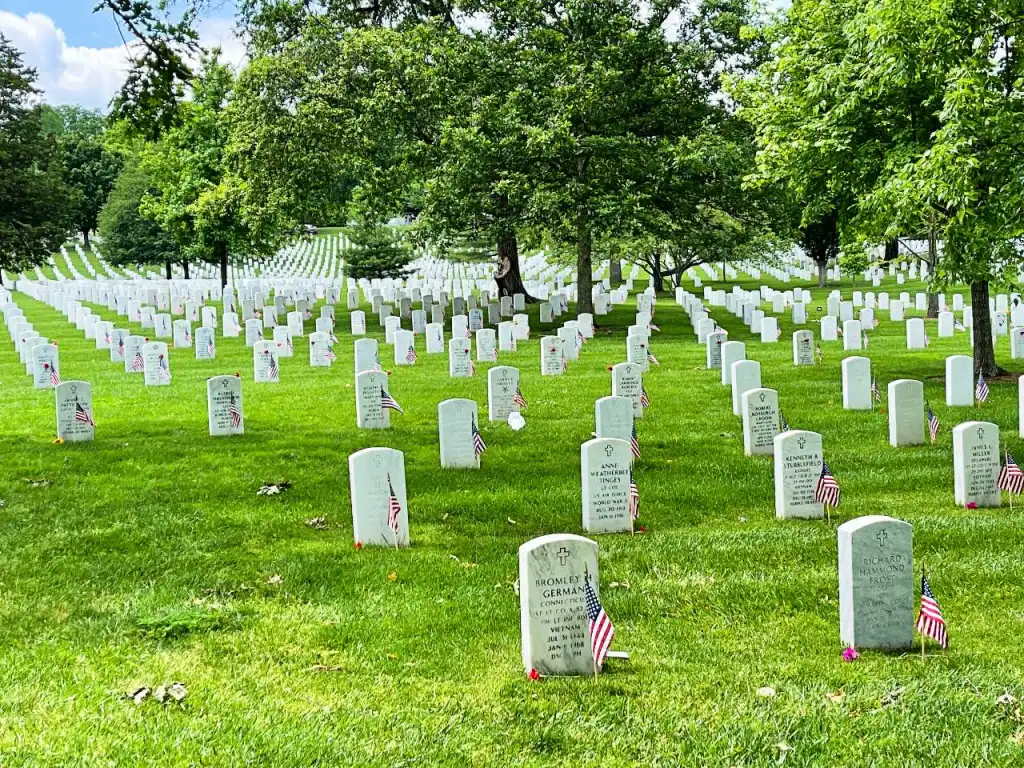 Pay your respects at Arlington National Cemetery, a hallowed ground honoring the men and women who have served in the U.S. military. Wander through the seemingly endless rows of white headstones and witness the Changing of the Guard ceremony at the Tomb of the Unknown Soldier. This sacred place stands as a symbol of honor, sacrifice, and patriotism.
6. Luray Caverns – A Subterranean Wonderland
Venture beneath the earth's surface at Luray Caverns, an underground wonderland of stunning geological formations. Walk through vast chambers adorned with stalactites and stalagmites, and witness the mesmerizing "Stalacpipe Organ," a unique musical instrument played by tapping the cave's natural formations.
7. Mount Vernon – George Washington's Estate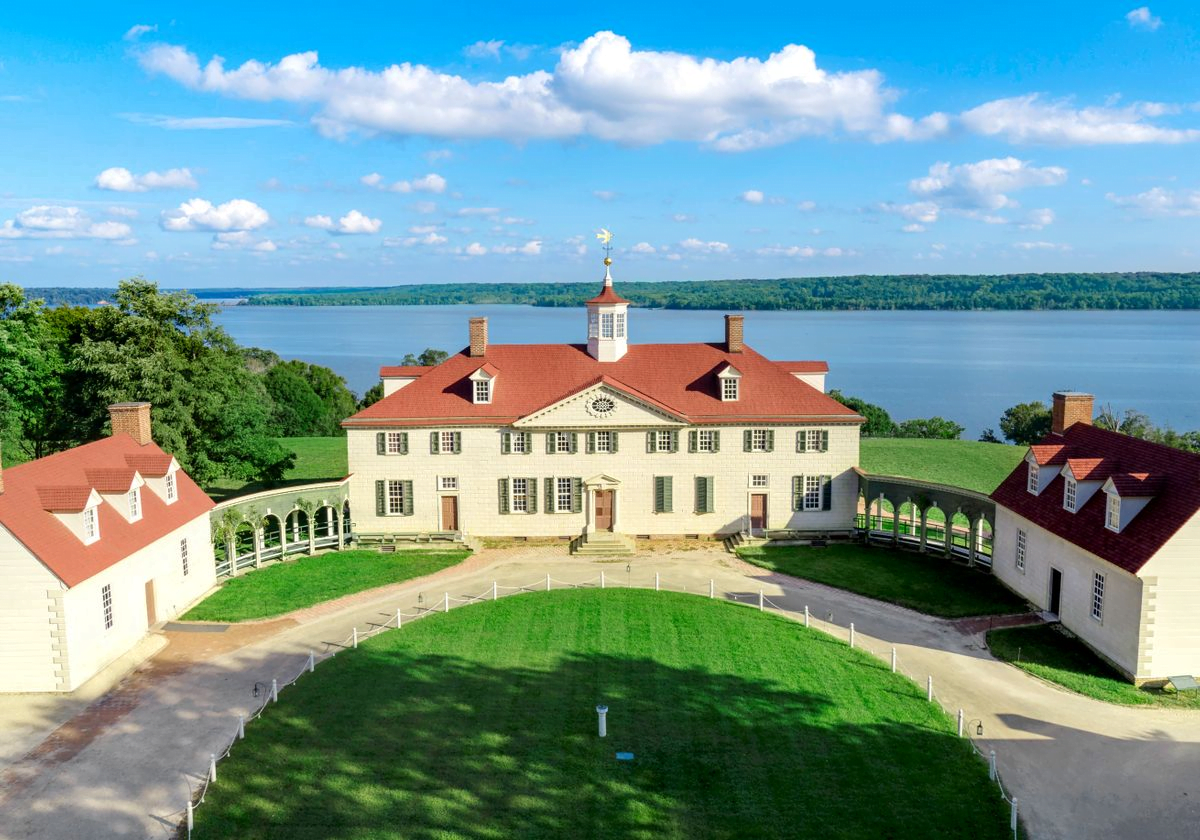 Delve into the life of America's founding father, George Washington, at his meticulously preserved estate, Mount Vernon. Tour the mansion, stroll through the lush gardens overlooking the Potomac River, and pay your respects at Washington's final resting place.
8. The Virginia Museum of Fine Arts – Artistic Treasures
Art aficionados will find solace at The Virginia Museum of Fine Arts, boasting an extensive collection spanning 5,000 years of human history. From ancient artifacts to contemporary masterpieces, the museum showcases the brilliance of artistic expression from around the world.
9. Natural Bridge State Park – Nature's Marvel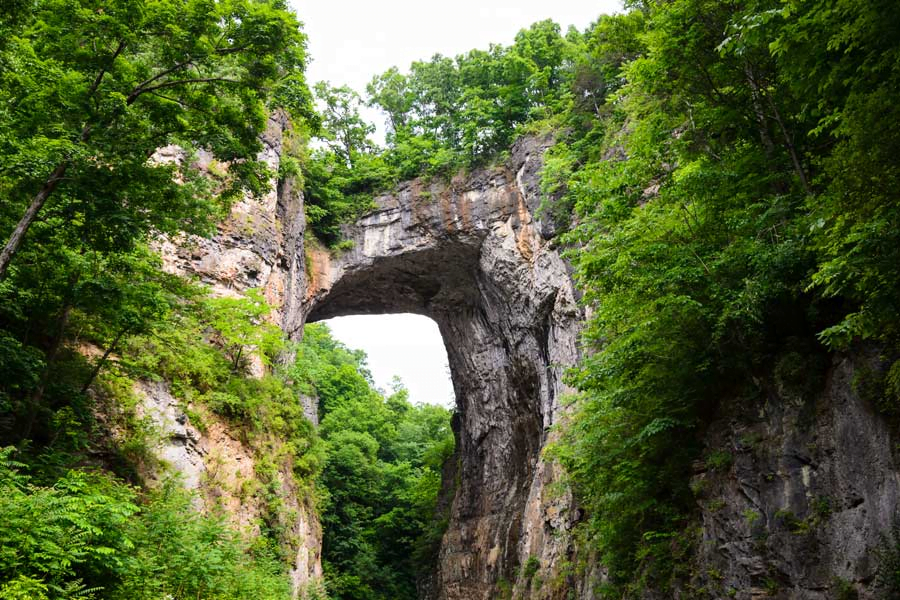 Witness the awe-inspiring Natural Bridge, a colossal limestone arch carved by Cedar Creek over millions of years. This natural wonder, once owned by Thomas Jefferson, offers hiking trails and a chance to explore the surrounding wilderness.
10. Chincoteague Island – A Wildlife Sanctuary
Nature enthusiasts and birdwatchers will be delighted by the untouched beauty of Chincoteague Island. Home to the famous Chincoteague ponies, this serene island provides opportunities for wildlife spotting, kayaking, and a chance to connect with nature on a deeper level.
11. Jamestown Settlement – America's Birthplace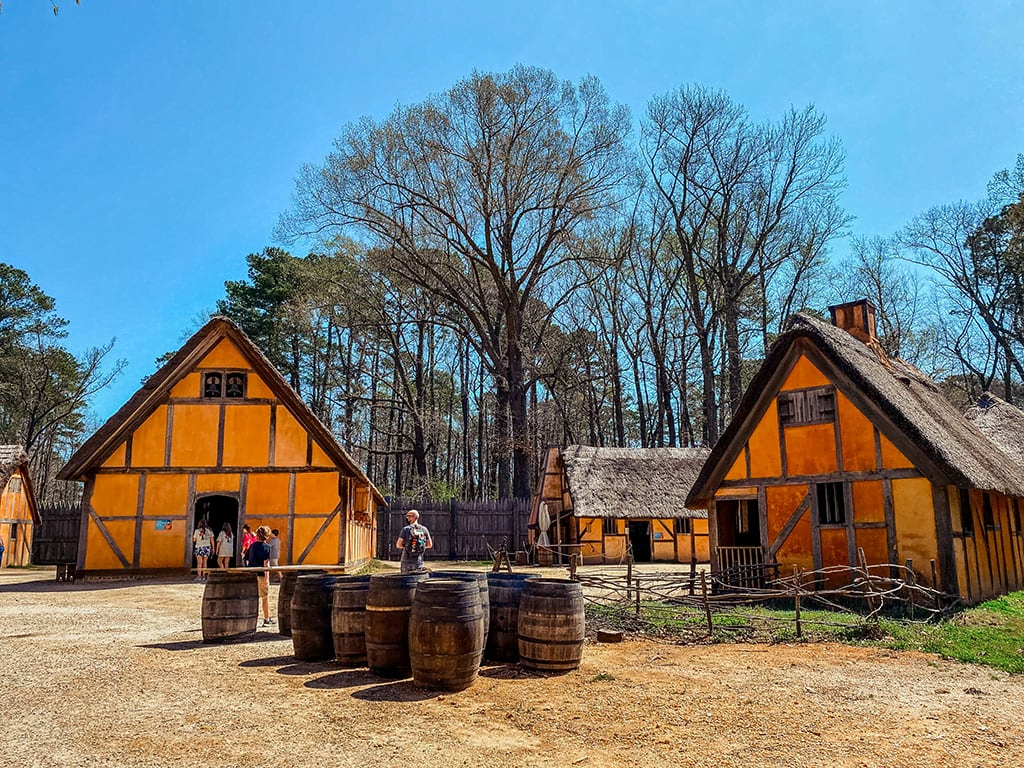 Step into America's birthplace at Jamestown Settlement, a living history museum commemorating the first permanent English settlement in the United States. Engage with historical reenactors, board a replica of the Susan Constant ship, and explore the Powhatan Indian Village.
12. Great Falls Park – Majestic Waterfalls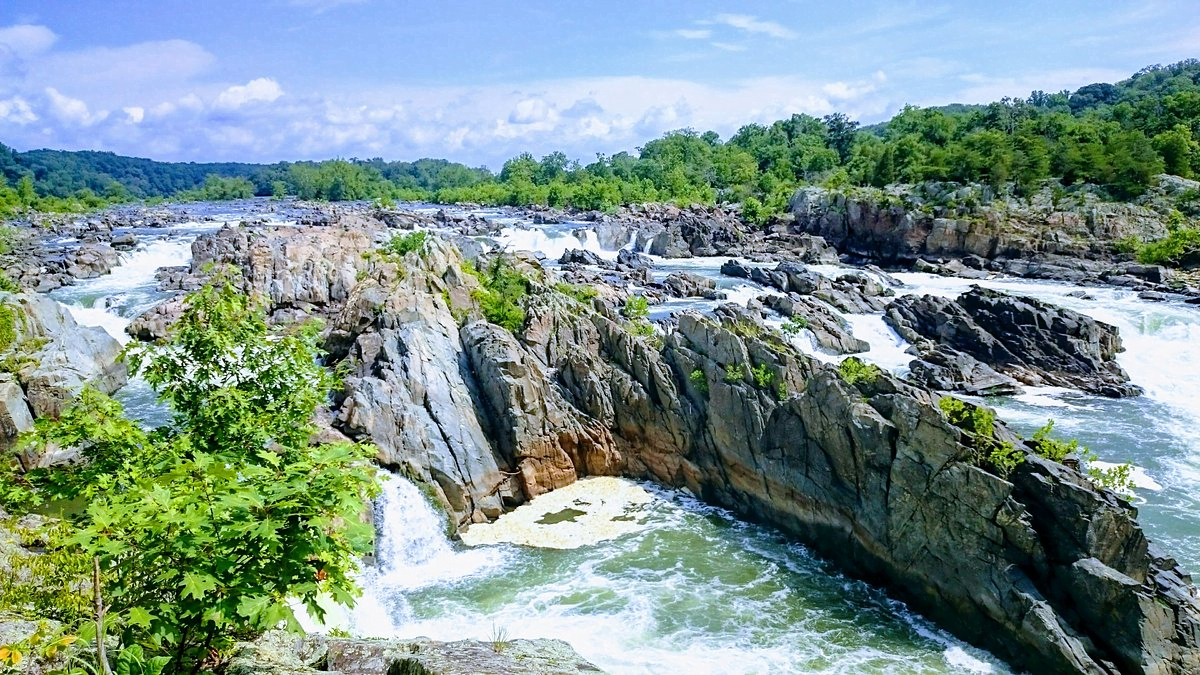 Marvel at the mighty Potomac River as it cascades over rugged rocks at Great Falls Park. Hikers, kayakers, and photographers alike will find inspiration in the breathtaking beauty of the waterfalls and the surrounding natural landscape.
13. Sky Meadows State Park – Tranquility Amidst Meadows
Escape the hustle and bustle at Sky Meadows State Park, a serene oasis with rolling hills and wildflower-filled meadows. Hike the scenic trails, enjoy a picnic amidst the beauty of nature, and savor the captivating vistas from the park's overlooks.
14. Assateague Island National Seashore – Wild Horses and Pristine Beaches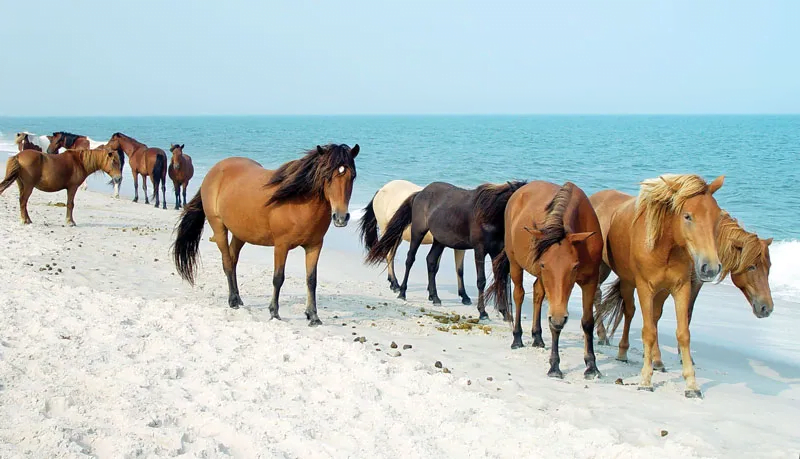 Discover the untamed beauty of Assateague Island, where wild ponies roam freely along the shoreline. This protected area offers opportunities for beachcombing, wildlife viewing, and a chance to witness the annual pony swim.
15. The Chrysler Museum of Art – Artistic Brilliance
Immerse yourself in a world of artistic brilliance at The Chrysler Museum of Art in Norfolk. With an impressive collection spanning various periods and styles, this museum is a haven for art enthusiasts and cultural seekers.
16. The Edgar Allan Poe Museum – A Glimpse into Darkness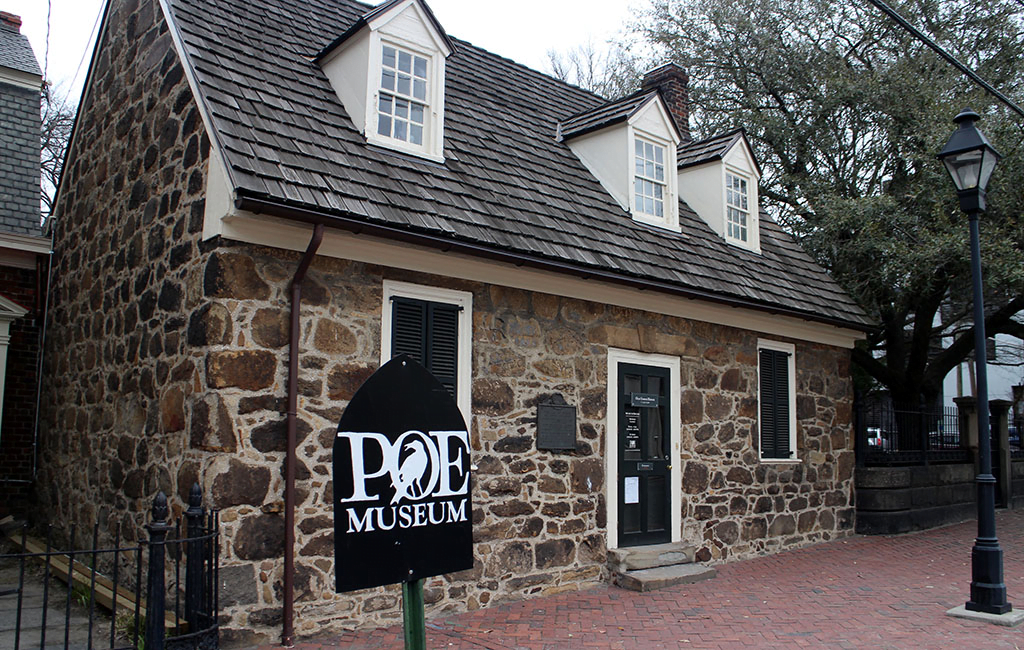 For literature enthusiasts, the Edgar Allan Poe Museum in Richmond offers a fascinating insight into the life and works of the renowned poet and author. Explore Poe's early years, peruse his personal belongings, and gain a deeper understanding of his hauntingly captivating tales.
17. The Mount Vernon Trail – Cycling and Sightseeing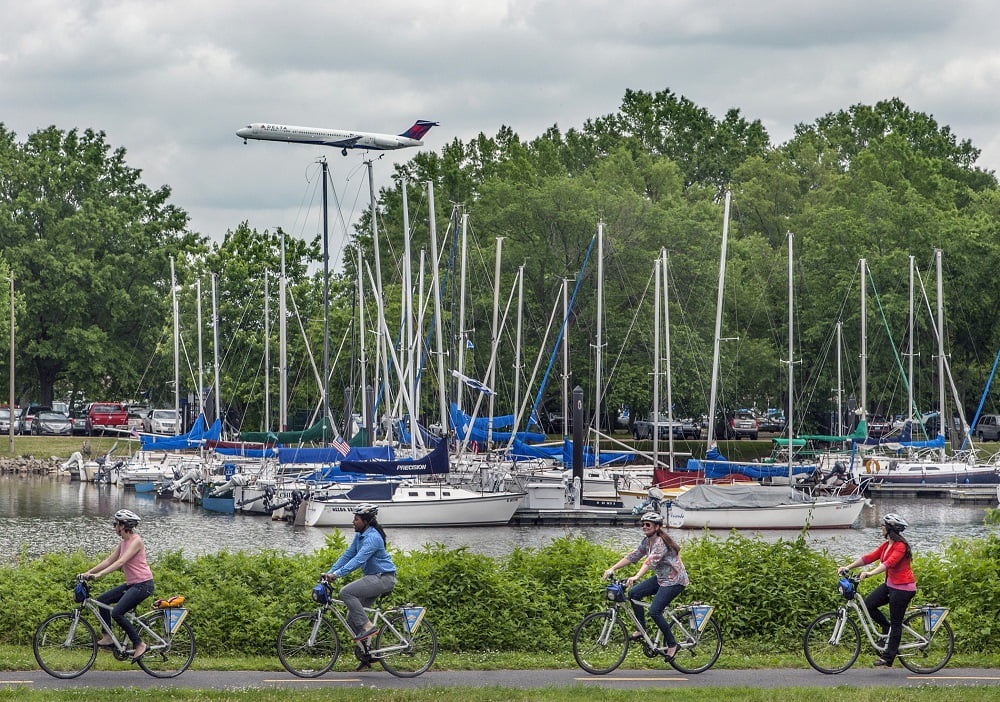 For a leisurely outdoor adventure, the Mount Vernon Trail is the perfect choice. This scenic trail stretches for 18 miles along the Potomac River, offering cyclists and pedestrians stunning views of the nation's capital, Washington D.C., and iconic landmarks along the way.
In conclusion, Virginia stands as a treasure trove of historical, natural, and cultural wonders. Whether you're exploring the grandeur of Colonial Williamsburg or the tranquility of Sky Meadows State Park, each destination offers a unique and enriching experience. From pristine beaches to underground wonders, the 17 places mentioned above guarantee an unforgettable journey through the heart of Virginia's charm.

So pack your bags, embark on this mesmerizing expedition, and create lasting memories in the Old Dominion State. Virginia awaits, ready to share its magic with those who seek it.
17 Most Beautiful Places to Visit in Virginia 2023-2024 :
Colonial Williamsburg – Stepping Back in Time
Shenandoah National Park – Nature's Paradise
Virginia Beach – Sun, Sand, and Surf
Monticello – Thomas Jefferson's Masterpiece
Arlington National Cemetery – A Solemn Tribute
Luray Caverns – A Subterranean Wonderland
Mount Vernon – George Washington's Estate
The Virginia Museum of Fine Arts – Artistic Treasures
Natural Bridge State Park – Nature's Marvel
Chincoteague Island – A Wildlife Sanctuary
Jamestown Settlement – America's Birthplace
Great Falls Park – Majestic Waterfalls
Sky Meadows State Park – Tranquility Amidst Meadows
Assateague Island National Seashore – Wild Horses and Pristine Beaches
The Chrysler Museum of Art – Artistic Brilliance
The Edgar Allan Poe Museum – A Glimpse into Darkness
The Mount Vernon Trail – Cycling and Sightseeing