Ohio, located in the Midwestern region of the United States, is a state steeped in history and rich in diversity. Known as the "Buckeye State" due to its abundance of buckeye trees, Ohio offers a blend of modernity and tradition. Its vibrant cities, such as Columbus, Cleveland, and Cincinnati, boast a thriving cultural scene, with museums, theaters, and bustling downtown areas.
Additionally, Ohio's natural beauty is evident in its picturesque landscapes, including the rolling hills and fertile plains. The state holds significant historical importance as it played a pivotal role in the Underground Railroad during the abolitionist movement. Furthermore, Ohio is renowned for its passion for sports, being home to legendary teams in football, baseball, and basketball. Visitors and residents alike can savor the state's culinary delights, ranging from classic comfort foods to innovative farm-to-table cuisine. With its friendly communities, diverse attractions, and a blend of urban and rural experiences, Ohio stands as a captivating destination for those seeking a glimpse into America's heartland.
Ohio, known as the Buckeye State, is a treasure trove of captivating attractions and experiences waiting to be explored. From vibrant cities to serene natural wonders, there's something for everyone to enjoy in this diverse state.
Join us as we unveil the top 25 things to do in Ohio for an unforgettable journey.
Unforgettable Ohio: Top 25 Things to Experience in the Buckeye State
1. Rock and Roll Hall of Fame – A Tribute to Music Legends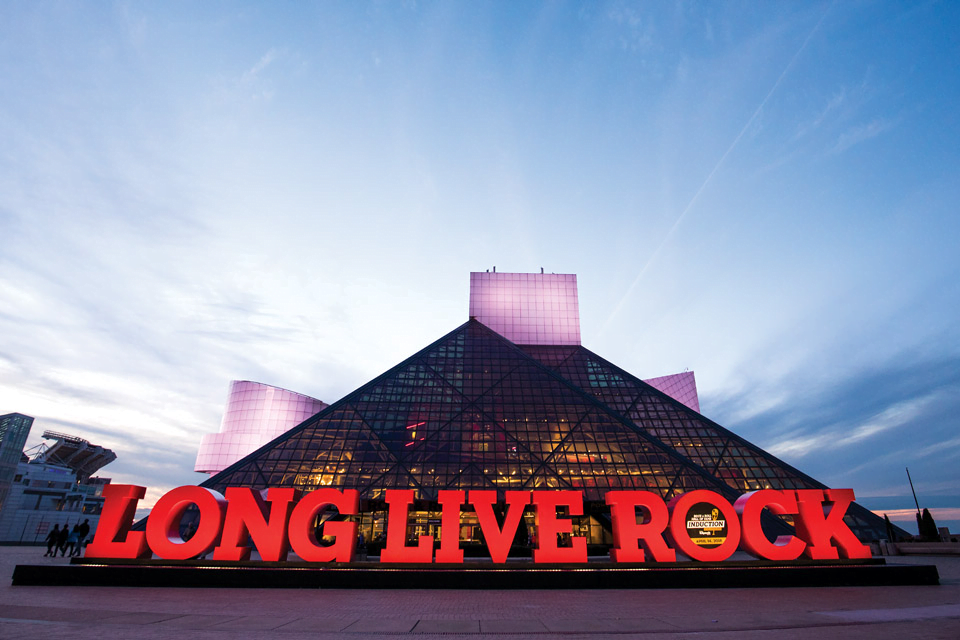 Immerse yourself in the world of music at the Rock and Roll Hall of Fame in Cleveland. Celebrating the achievements of music legends, this iconic museum showcases memorabilia, interactive exhibits, and captivating performances that have shaped the history of rock and roll.
2. Hocking Hills State Park – Nature's Wonderland
Discover the enchanting beauty of Hocking Hills State Park, a nature lover's paradise. Explore scenic hiking trails that lead to awe-inspiring waterfalls, unique rock formations like Old Man's Cave and Ash Cave, and opportunities for wildlife spotting and birdwatching.
3. Cincinnati Zoo & Botanical Garden – Wildlife and Flora Delights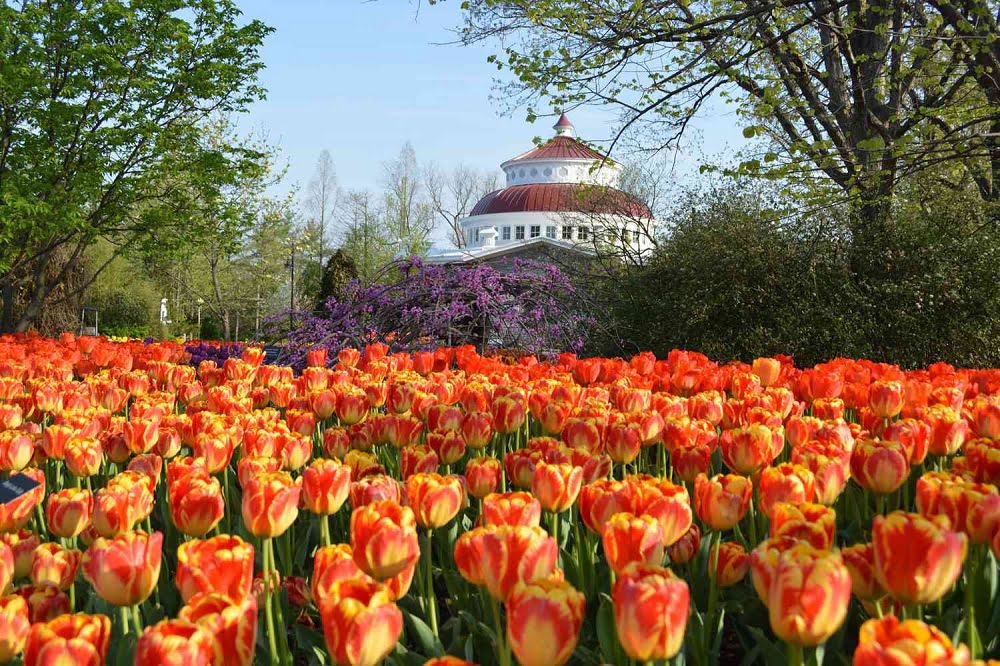 Embark on an adventure at the Cincinnati Zoo & Botanical Garden, one of the oldest zoos in the United States. Encounter fascinating wildlife, including the famous Fiona the hippo, and admire the stunning botanical displays that adorn the grounds.
4. Cedar Point – Thrill Seeker's Paradise
Satisfy your adrenaline cravings at Cedar Point, the "Roller Coaster Capital of the World." With a collection of record-breaking coasters and family-friendly rides, this amusement park promises an exhilarating day of fun.
5. Amish Country – Tranquil Simplicity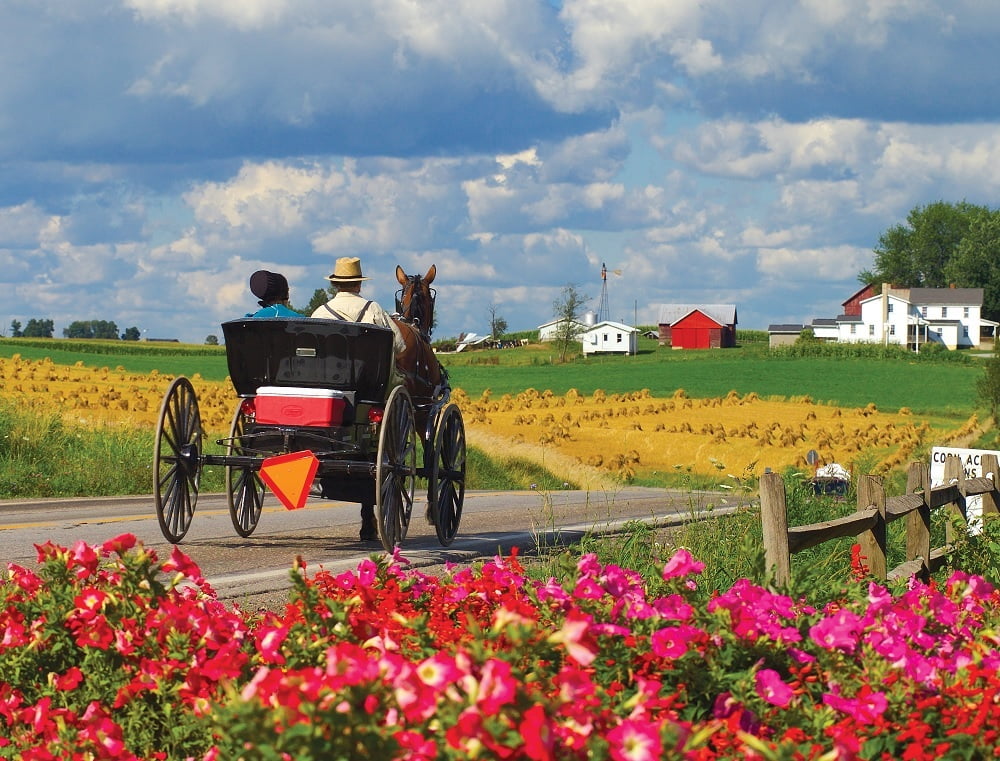 Step back in time and explore the serene Amish Country, where horse-drawn buggies traverse the picturesque landscapes. Discover quaint shops, taste homemade treats, and experience the timeless charm of this unique community.
6. Columbus Zoo and Aquarium – Family Fun
Enjoy a day of family fun at the Columbus Zoo and Aquarium, home to diverse animal exhibits and engaging educational programs. Witness captivating marine life, meet endangered species, and have a blast at the water park.
7. The Cleveland Museum of Art – Artistic Brilliance
Immerse yourself in artistic brilliance at The Cleveland Museum of Art, showcasing a vast collection spanning thousands of years and various cultures. From ancient artifacts to contemporary masterpieces, this museum offers a feast for the eyes and mind.
8. Cuyahoga Valley National Park – Scenic Escapes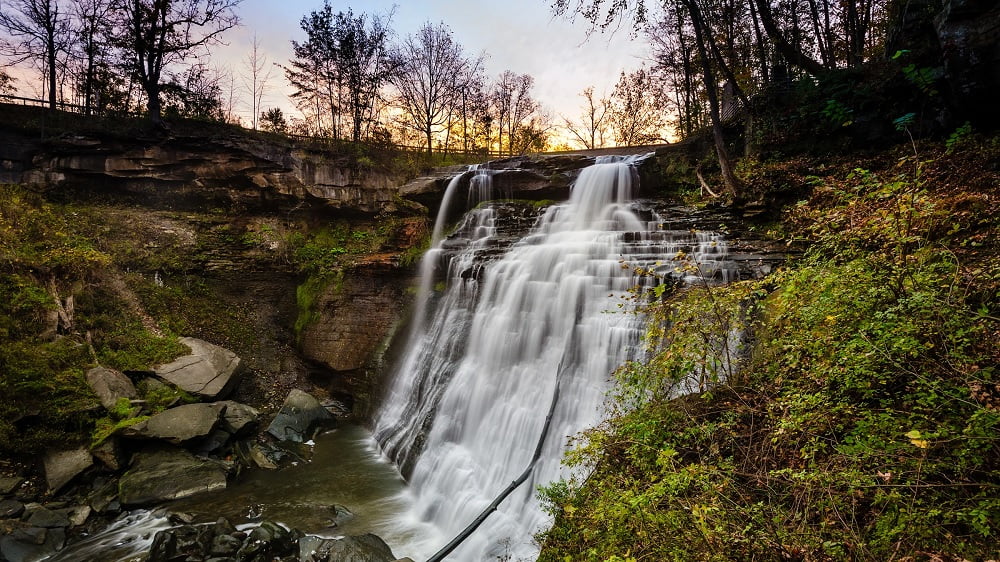 Escape into the beauty of Cuyahoga Valley National Park, where waterfalls, hiking trails, and historic landmarks await. Take a scenic train ride through the park or explore the iconic Brandywine Falls.
9. Pro Football Hall of Fame – Gridiron Glory
Celebrate the legends of football at the Pro Football Hall of Fame in Canton. Delve into the sport's history, view iconic memorabilia, and pay tribute to the greatest players who have left their mark on the game.
10. Franklin Park Conservatory and Botanical Gardens – Floral Haven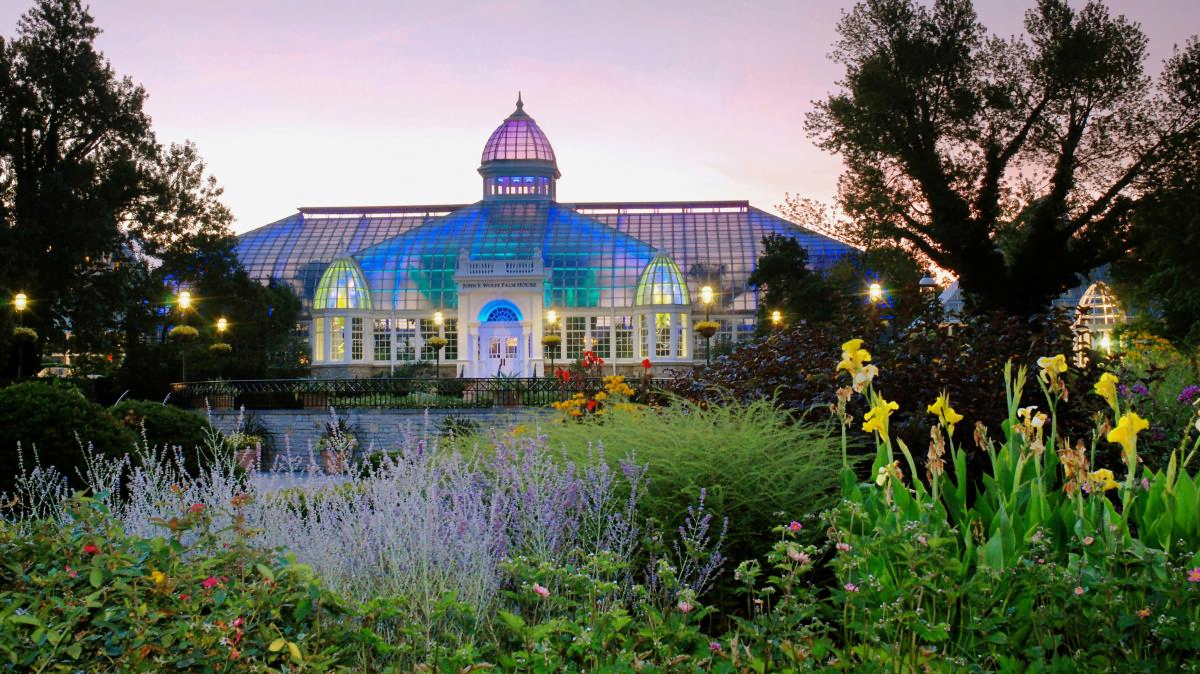 Stroll through the captivating Franklin Park Conservatory and Botanical Gardens in Columbus. Witness exotic plants, marvel at stunning art installations, and find peace in the tranquility of these lush green spaces.
11. The Ohio Statehouse – Historic Landmark
Explore the majestic Ohio Statehouse in Columbus, a historic seat of government that dates back to the mid-1800s. Take a guided tour to learn about the state's political history and admire the architecture of this iconic building.
12. The Great Serpent Mound – Ancient Mystery
Unravel the mystery of The Great Serpent Mound, an ancient earthwork in Adams County. Believed to be over 1,000 years old, this effigy mound is shaped like a serpent and is a fascinating archaeological site.
13. Lake Erie Islands – Island Escapades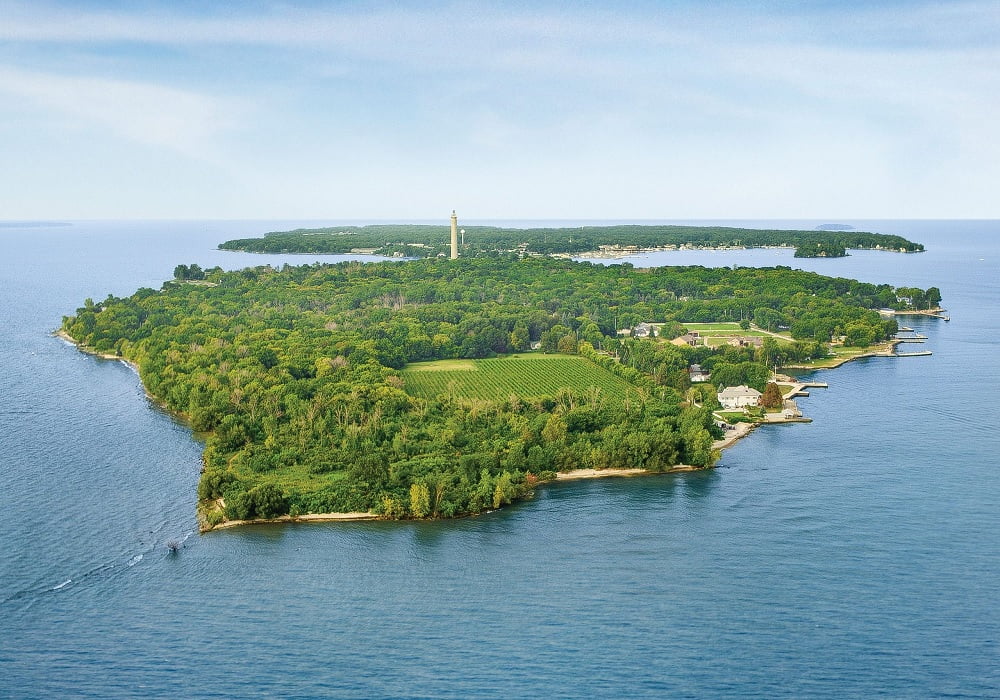 Escape to the Lake Erie Islands, a group of scenic islands offering a variety of recreational activities and stunning waterfront views. Explore Put-in-Bay's lively atmosphere or enjoy a tranquil retreat on Kelleys Island.
14. National Museum of the U.S. Air Force – Aviation Marvels
Discover the rich history of aviation at the National Museum of the U.S. Air Force in Dayton. With a vast collection of aircraft and exhibits, this museum honors the heroes and innovations that shaped aerial warfare.
15. Taft Museum of Art – Cultural Gems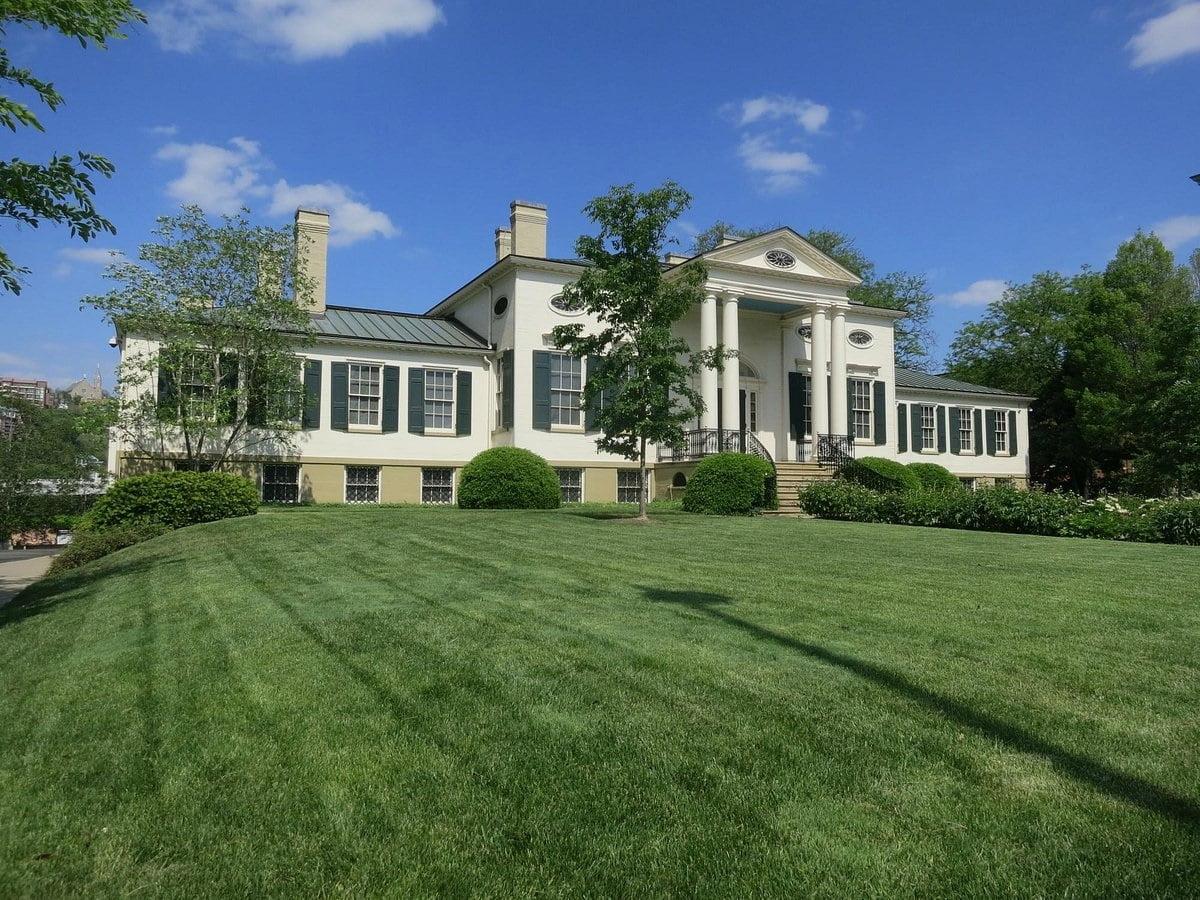 Indulge in the cultural gems of the Taft Museum of Art in Cincinnati. Housed in a historic mansion, this museum features European and American art, decorative pieces, and stunning gardens.
16. Cleveland Museum of Natural History – Fascinating Discoveries
Embark on a journey of discovery at the Cleveland Museum of Natural History, where captivating exhibits delve into the wonders of the natural world, from ancient fossils to celestial phenomena.
17. The Scioto Mile – Riverside Escape
Enjoy the scenic beauty of The Scioto Mile, a lush green space along the Scioto River in downtown Columbus. Walk, bike, or take a leisurely boat ride to unwind in this urban oasis.
18. Stan Hywet Hall & Gardens – Historic Splendor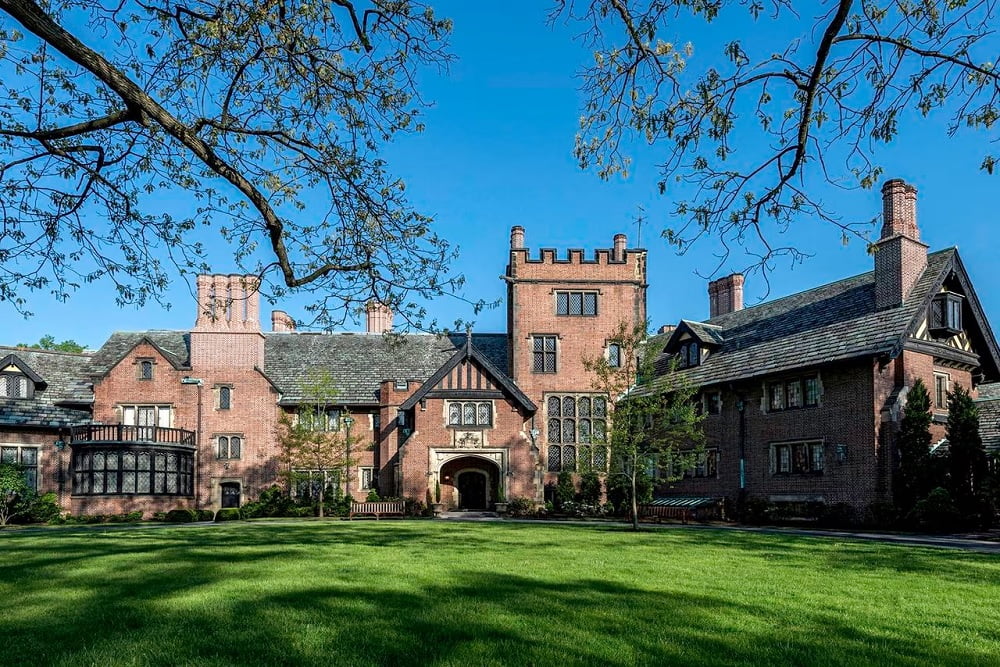 Step into the past at Stan Hywet Hall & Gardens, a magnificent historic estate in Akron. Tour the opulent mansion, wander through beautifully landscaped gardens, and experience the grandeur of the Gilded Age.
19. Ohio Caverns – Subterranean Wonder
Explore the underground wonders of Ohio Caverns, a breathtaking limestone cave system near West Liberty. Take a guided tour to marvel at stunning crystal formations and unique geological features.
20. The Cincinnati Observatory – Celestial Gazing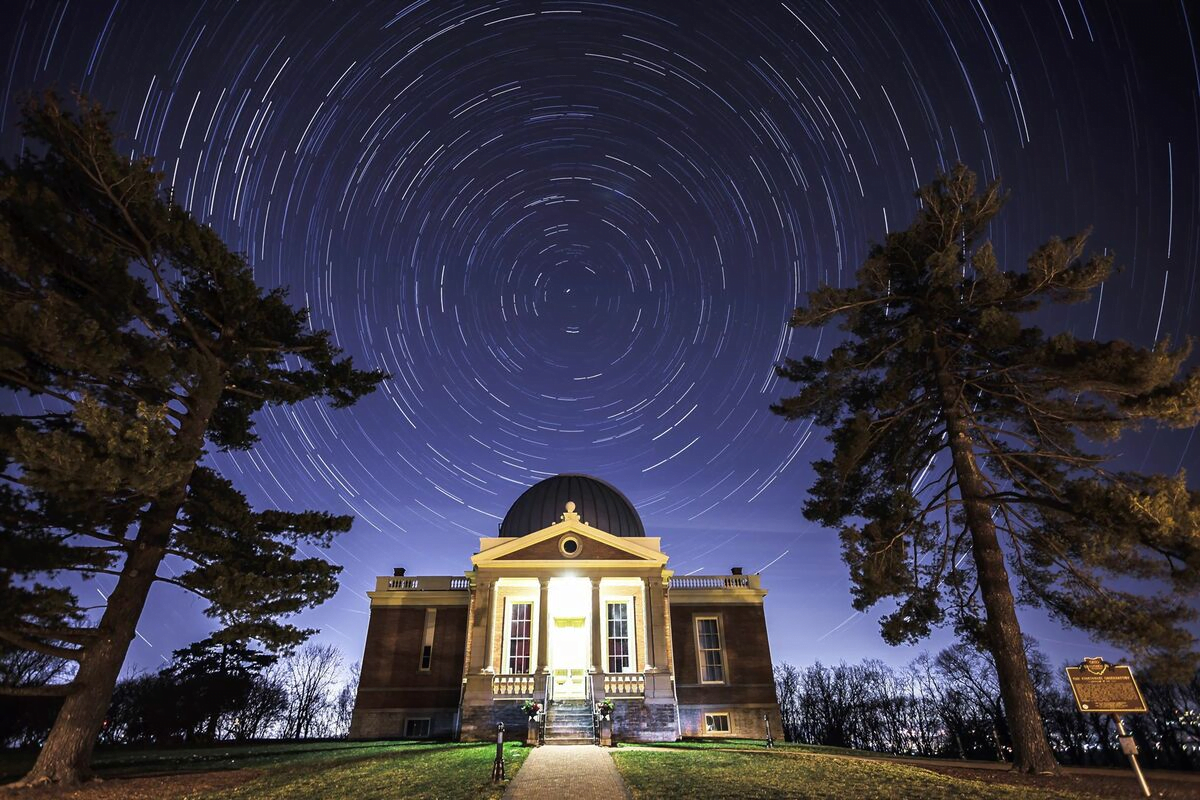 Peer into the cosmos at The Cincinnati Observatory, the oldest professional observatory in the United States. Join public programs or attend stargazing events to observe celestial wonders through powerful telescopes.
21. Franklin Park Zoo – Wildlife Encounters
Encounter fascinating wildlife from around the world at the Franklin Park Zoo in Boston. Explore exhibits such as the Tropical Forest, Serengeti Crossing, and the Aussie Aviary for a memorable animal adventure.
22. The Wilds – African Safari Adventure
Embark on an African safari adventure at The Wilds, a conservation center in Cumberland. Take an open-air safari tour to see endangered animals roam freely across the expansive landscape.
23. Toledo Museum of Art – Artistic Diversity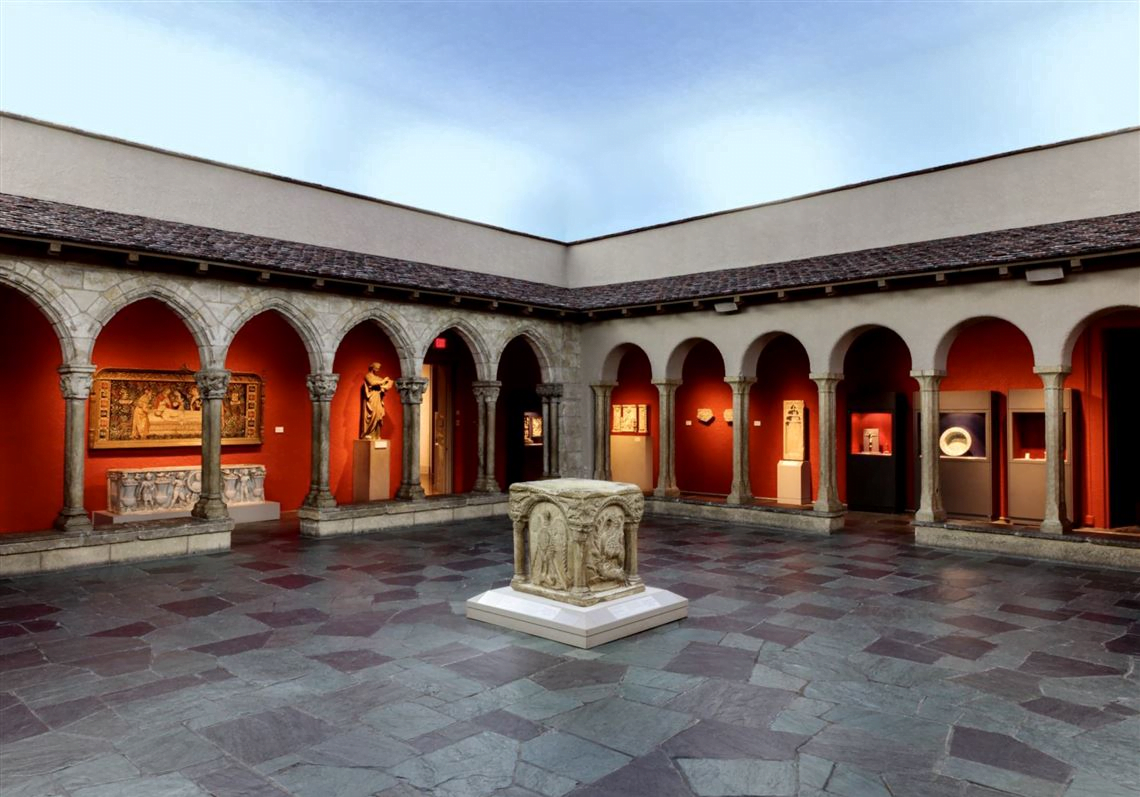 Appreciate artistic diversity at the Toledo Museum of Art, boasting a comprehensive collection of European, American, and Asian art. Be inspired by renowned masterpieces and innovative contemporary works.
24. The Dawes Arboretum – Botanical Paradise
Discover a botanical paradise at The Dawes Arboretum in Newark. Stroll through diverse gardens, explore natural habitats, and revel in the serenity of this living museum.
25. Akron Art Museum – Contemporary Expression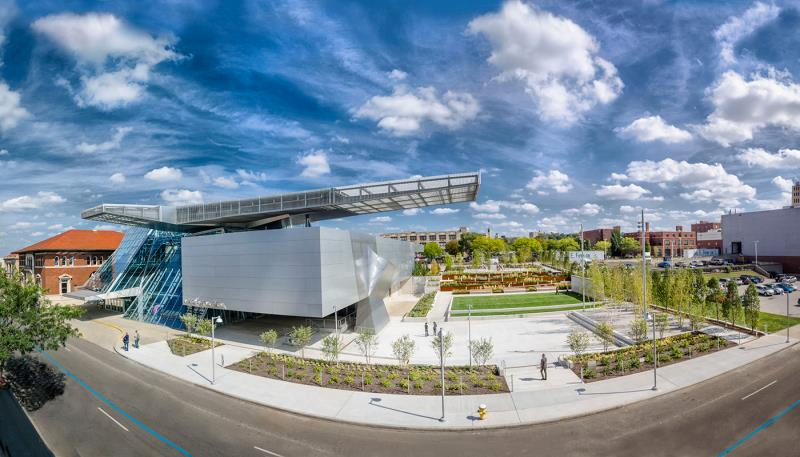 Immerse yourself in contemporary expression at the Akron Art Museum, featuring thought-provoking exhibits and engaging art experiences that push the boundaries of creativity.
In conclusion, Ohio's abundant offerings cater to every interest, from music enthusiasts to nature lovers and history buffs. Whether you're exploring the cultural wonders of The Cleveland Museum of Art or seeking thrills at Cedar Point, each activity and attraction on this list promises an unforgettable journey through the heart of Ohio.
25 Best Things to Do in Ohio 2023-2024 :
Rock and Roll Hall of Fame – A Tribute to Music Legends
Hocking Hills State Park – Nature's Wonderland
Cincinnati Zoo & Botanical Garden – Wildlife and Flora Delights
Cedar Point – Thrill Seeker's Paradise
Amish Country – Tranquil Simplicity
Columbus Zoo and Aquarium – Family Fun
The Cleveland Museum of Art – Artistic Brilliance
Cuyahoga Valley National Park – Scenic Escapes
Pro Football Hall of Fame – Gridiron Glory
Franklin Park Conservatory and Botanical Gardens – Floral Haven
The Ohio Statehouse – Historic Landmark
The Great Serpent Mound – Ancient Mystery
Lake Erie Islands – Island Escapades
National Museum of the U.S. Air Force – Aviation Marvels
Taft Museum of Art – Cultural Gems
Cleveland Museum of Natural History – Fascinating Discoveries
The Scioto Mile – Riverside Escape
Stan Hywet Hall & Gardens – Historic Splendor
Ohio Caverns – Subterranean Wonder
The Cincinnati Observatory – Celestial Gazing
Franklin Park Zoo – Wildlife Encounters
The Wilds – African Safari Adventure
Toledo Museum of Art – Artistic Diversity
The Dawes Arboretum – Botanical Paradise
Akron Art Museum – Contemporary Expression