Welcome to our captivating guide to the 15 most beautiful places to visit in Tennessee! If you're a travel enthusiast with a love for scenic landscapes, rich history, and vibrant culture, you're in for a treat.
In this enchanting article, we'll take you on a journey through the Volunteer State, unveiling its hidden gems, natural wonders, and iconic landmarks that will leave you mesmerized and inspired to plan your own Tennessee adventure.
Enjoy these beautiful places to visit in Tennessee in 2023-2024 :
Tennessee's 15 Most Breathtaking Destinations: A Journey of Natural Splendor
1. Great Smoky Mountains National Park: Majestic Wilderness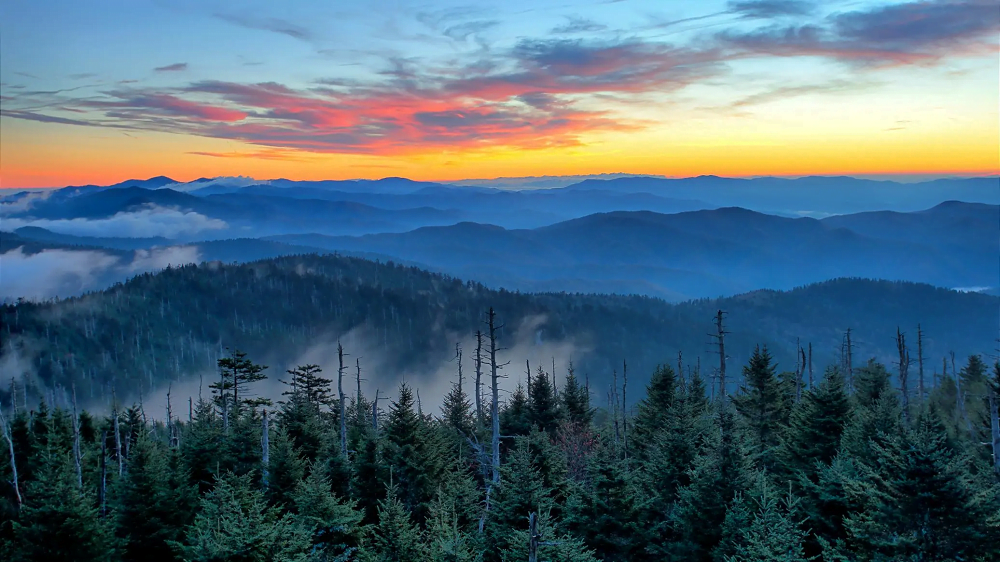 Embrace the beauty of the Great Smoky Mountains National Park, a UNESCO World Heritage Site and the most visited national park in the United States. Explore misty forests, hike to stunning waterfalls, and witness the breathtaking vistas from Clingmans Dome, the highest point in Tennessee.
2. Graceland : The King's Legacy
Pay homage to the King of Rock 'n' Roll at Graceland, Elvis Presley's iconic mansion in Memphis. Take a tour of the opulent home, visit the Meditation Garden where Elvis is laid to rest, and immerse yourself in the life and music of this legendary artist.
3. Ruby Falls : Nature's Underground Wonder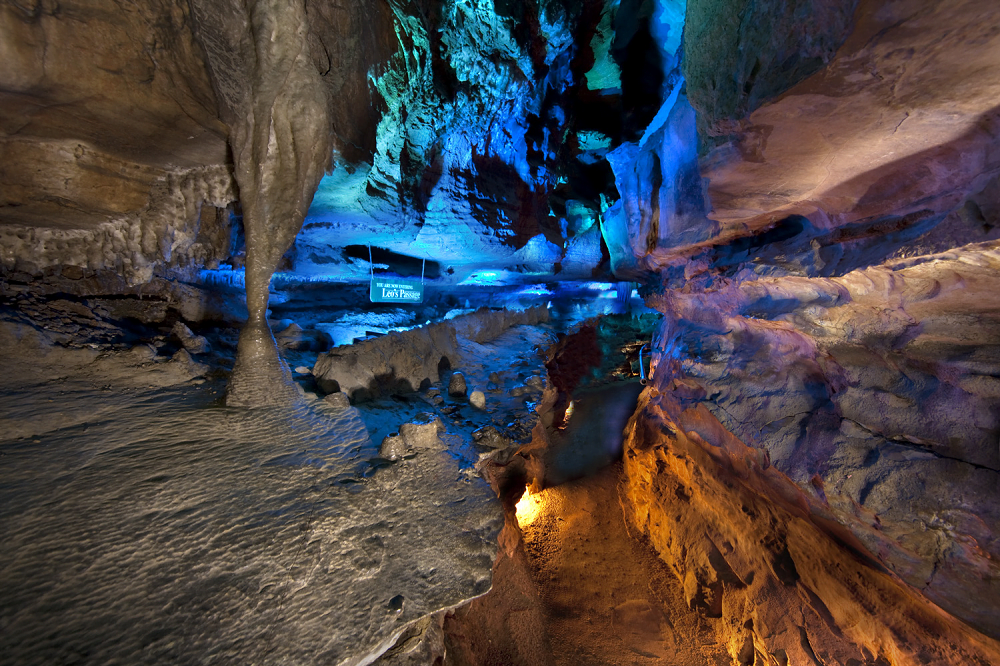 Descend into the depths of Lookout Mountain and discover Ruby Falls, a spectacular underground waterfall. Embark on a guided cave tour to witness this subterranean marvel and admire the stunning rock formations that surround it.
4. Nashville : Music City's Vibrant Soul
Experience the vibrant soul of Nashville, famously known as Music City. Immerse yourself in the country music scene on Broadway, visit the Grand Ole Opry, and tour the Country Music Hall of Fame for an unforgettable musical journey.
5. Rock City : Enchanted Rock Formations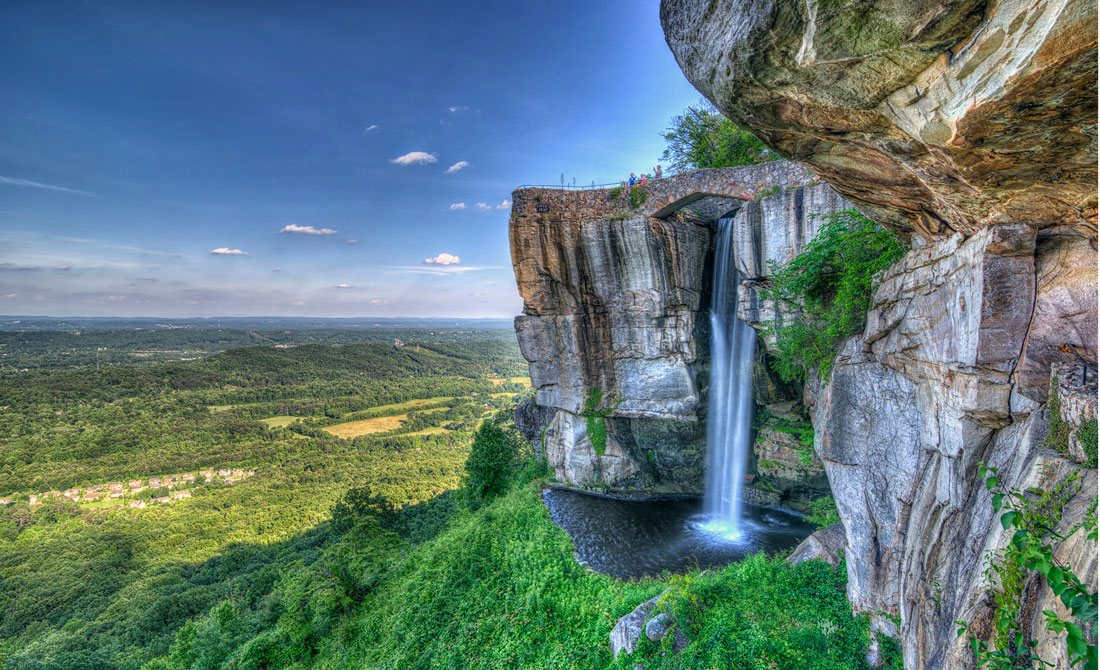 Embark on a fairy tale adventure at Rock City, atop Lookout Mountain. Wander through ancient rock formations, explore the 4,100-foot walking trail, and enjoy panoramic views from Lover's Leap.
6. Dollywood : Family Fun and Entertainment
Enjoy a day of family fun and entertainment at Dollywood, Dolly Parton's beloved theme park in Pigeon Forge. Experience thrilling rides, live shows, and Southern hospitality.
7. Memphis Zoo : A Wild Encounter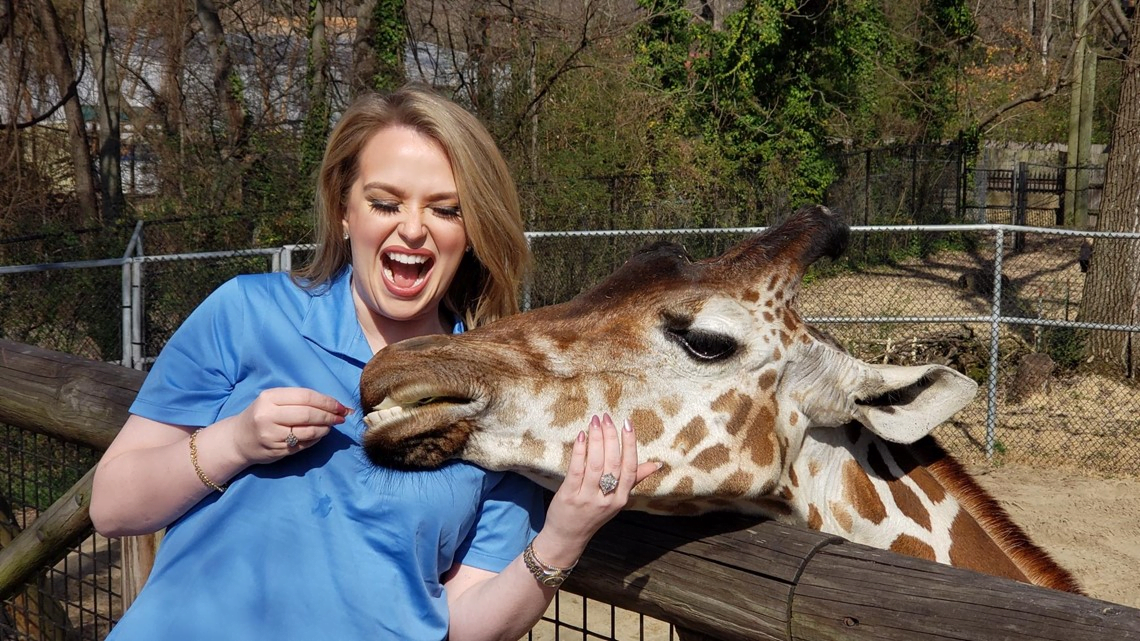 Visit the Memphis Zoo, home to over 3,500 animals representing more than 500 species. Get up close with exotic wildlife and explore the zoo's beautiful exhibits.
8. Big South Fork National River and Recreation Area : Untamed Beauty
Explore the untamed beauty of Big South Fork National River and Recreation Area, where rugged canyons and sandstone bluffs await. Engage in outdoor activities such as hiking, horseback riding, and whitewater rafting.
9. Lookout Mountain Incline Railway : Historic Ride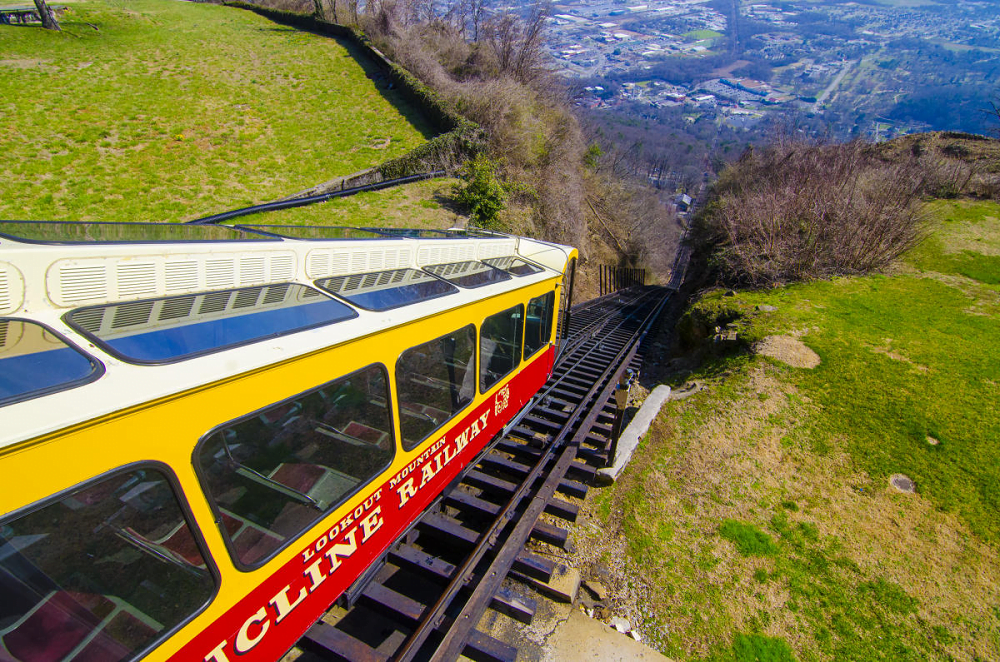 Take a historic ride on the Lookout Mountain Incline Railway, the steepest passenger railway in the world. Enjoy panoramic views as the incline ascends the mountain.
10. The Parthenon : Classical Beauty
Marvel at the Parthenon in Nashville, a full-scale replica of the ancient Greek temple in Athens. Admire the majestic columns and explore the Nashville Art Museum housed within.
11. Reelfoot Lake : Serene Retreat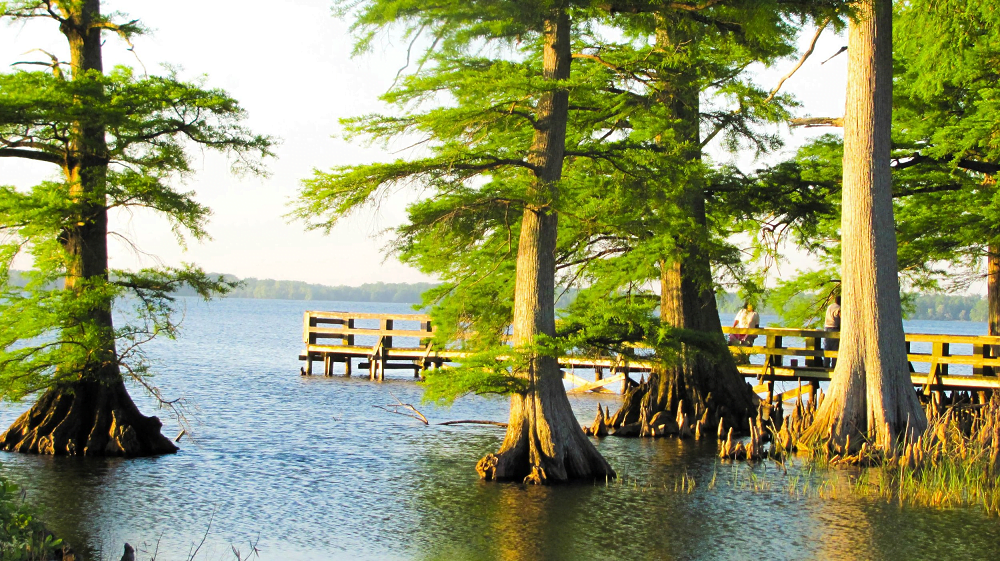 Discover the serenity of Reelfoot Lake, a unique natural lake formed by an earthquake in 1811-1812. Enjoy birdwatching, fishing, and boating in this peaceful oasis.
12. Tennessee Aquarium : Aquatic Adventure
Dive into an aquatic adventure at the Tennessee Aquarium in Chattanooga. Explore two buildings—one dedicated to freshwater ecosystems and the other to ocean habitats—and encounter fascinating marine life.
13. Cumberland Gap National Historical Park : Gateway to the West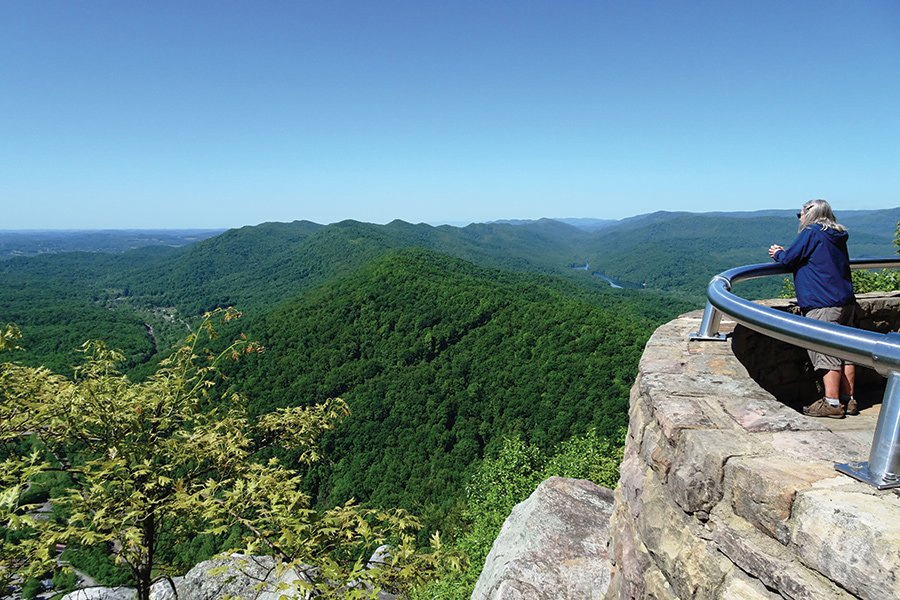 Step back in time at Cumberland Gap National Historical Park, an important passageway for early American pioneers. Hike to the Pinnacle Overlook for breathtaking views of three states.
14. Fall Creek Falls State Park : Nature's Retreat
Escape to Fall Creek Falls State Park, Tennessee's largest and most visited state park. Experience the beauty of cascading waterfalls, go on scenic hikes, and relax in the tranquil surroundings.
15. Belle Meade Plantation : Historic Elegance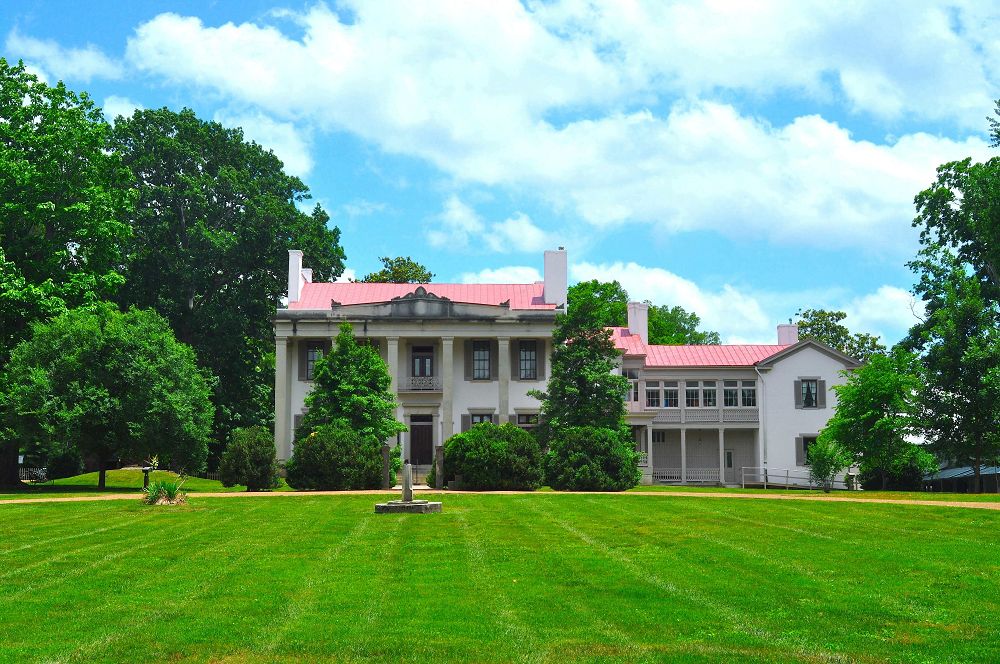 Visit the Belle Meade Plantation in Nashville, an elegant Greek Revival mansion with a rich history. Take a guided tour and learn about the lives of the plantation's residents.
In Conclusion
Tennessee captivates with its diverse array of breathtaking destinations, from the majestic Great Smoky Mountains to the musical charm of Nashville. Whether you seek natural splendor, historic landmarks, or family-friendly fun, the Volunteer State offers an enchanting journey that will leave you with cherished memories and a newfound appreciation for its captivating beauty.
15 Most Beautiful Places to Visit in Tennessee 2023-2024 :
Great Smoky Mountains National Park: Majestic Wilderness
Graceland : The King's Legacy
Ruby Falls : Nature's Underground Wonder
Nashville : Music City's Vibrant Soul
Rock City : Enchanted Rock Formations
Dollywood : Family Fun and Entertainment
Memphis Zoo : A Wild Encounter
Big South Fork National River and Recreation Area : Untamed Beauty
Lookout Mountain Incline Railway : Historic Ride
The Parthenon : Classical Beauty
Reelfoot Lake : Serene Retreat
Tennessee Aquarium : Aquatic Adventure
Cumberland Gap National Historical Park : Gateway to the West
Fall Creek Falls State Park: Nature's Retreat
Belle Meade Plantation : Historic Elegance