Mexico, a land of vibrant colors, rich history, and warm hospitality, offers a plethora of diverse and enchanting vacation destinations that cater to every traveler's desires. Whether you seek sun-soaked beaches, ancient ruins, or lively cities, Mexico has it all. In this comprehensive guide, we, the travel enthusiasts at Pustly.com, present to you the ultimate list of the best Mexico vacations, curated to make your holiday planning seamless and unforgettable.
Enjoy these 10 Best Places to Visit in Mexico for 2023-2024 :
Explore the Best Mexico Vacations – From Beach Bliss to Cultural Marvels
1. Cancún – Paradise of Sun and Sea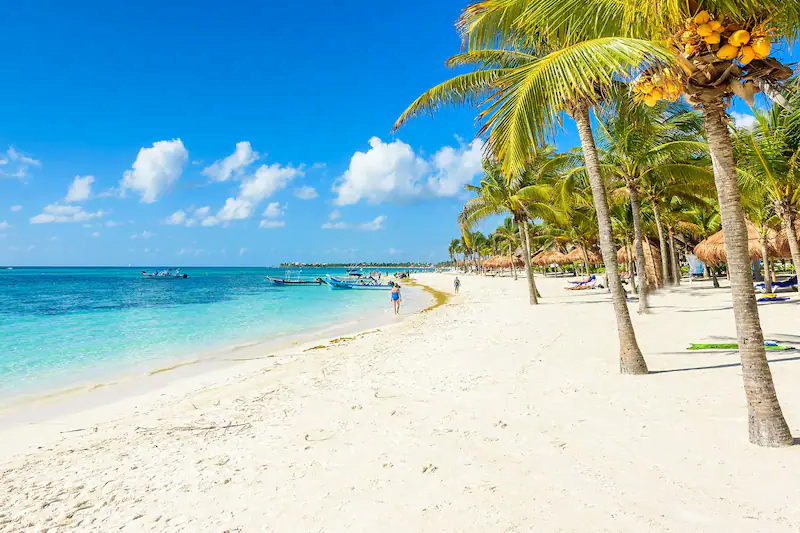 Cancún, situated on the northeastern coast of the Yucatán Peninsula, is synonymous with idyllic beaches and turquoise waters. Indulge in all-inclusive luxury resorts, snorkel in the Great Maya Reef, and party at the famous nightlife strip of Coco Bongo. For a historical twist, visit the nearby Mayan ruins of Chichen Itza or Tulum. Cancún caters to both relaxation-seekers and adventure-lovers, making it a top choice for an unforgettable beach vacation.
2. Mexico City – A Mosaic of Culture and Cuisine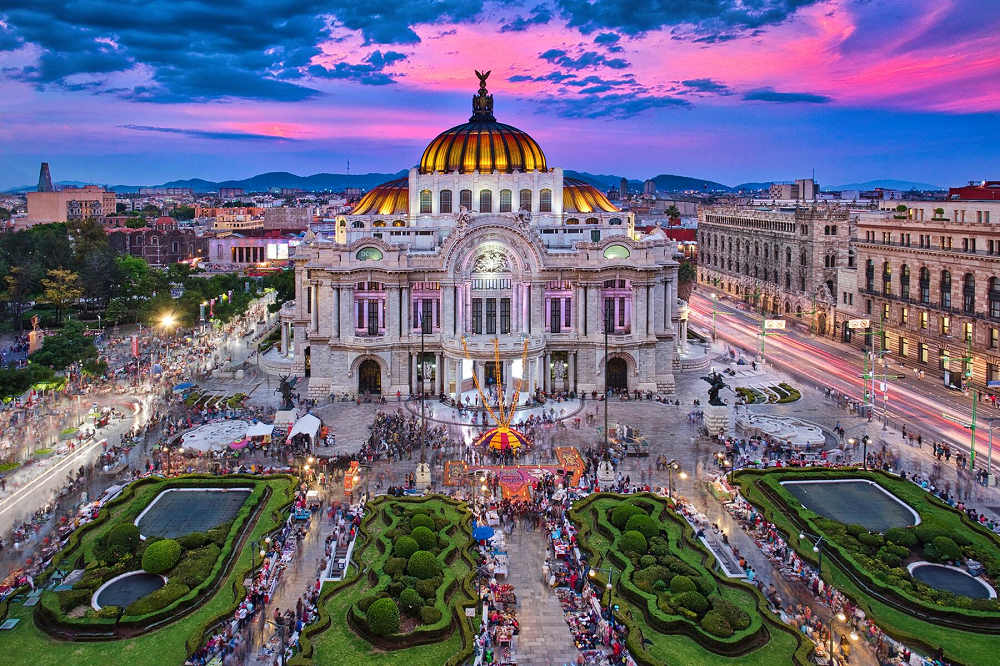 As the bustling capital of Mexico, Mexico City offers a captivating blend of ancient traditions and modern wonders. Explore the iconic Zócalo, visit the impressive National Museum of Anthropology, and marvel at the majestic Palacio de Bellas Artes. Don't miss the chance to savor authentic Mexican street food, from mouthwatering tacos to flavorful tamales. Mexico City's cultural richness and gastronomic delights make it a must-visit destination for any traveler.
3. Playa del Carmen – Beachside Bliss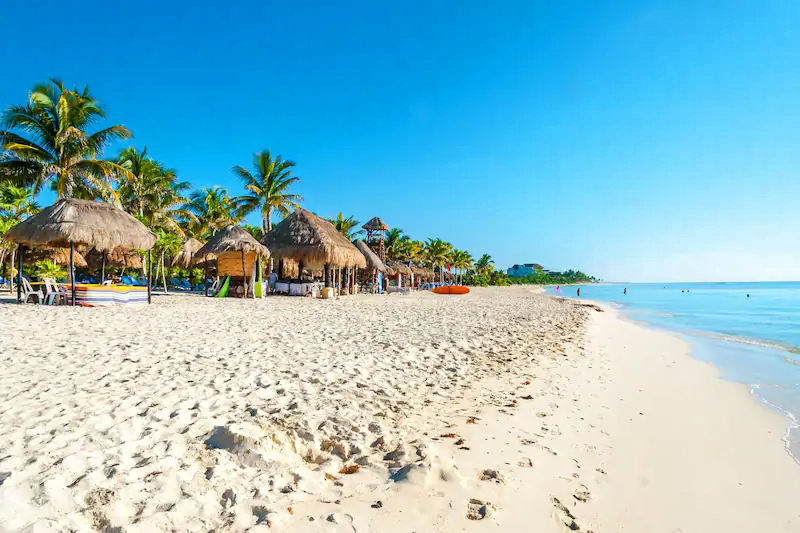 Just south of Cancún, Playa del Carmen entices visitors with its laid-back atmosphere and stunning beaches. Stroll along the vibrant Quinta Avenida, explore the underwater world at Xcaret Park, and take a ferry to the charming island of Cozumel. Playa del Carmen's bohemian charm, coupled with its proximity to ancient ruins and natural wonders, makes it an ideal destination for beach lovers and explorers alike.
4. Tulum – A Seaside Escape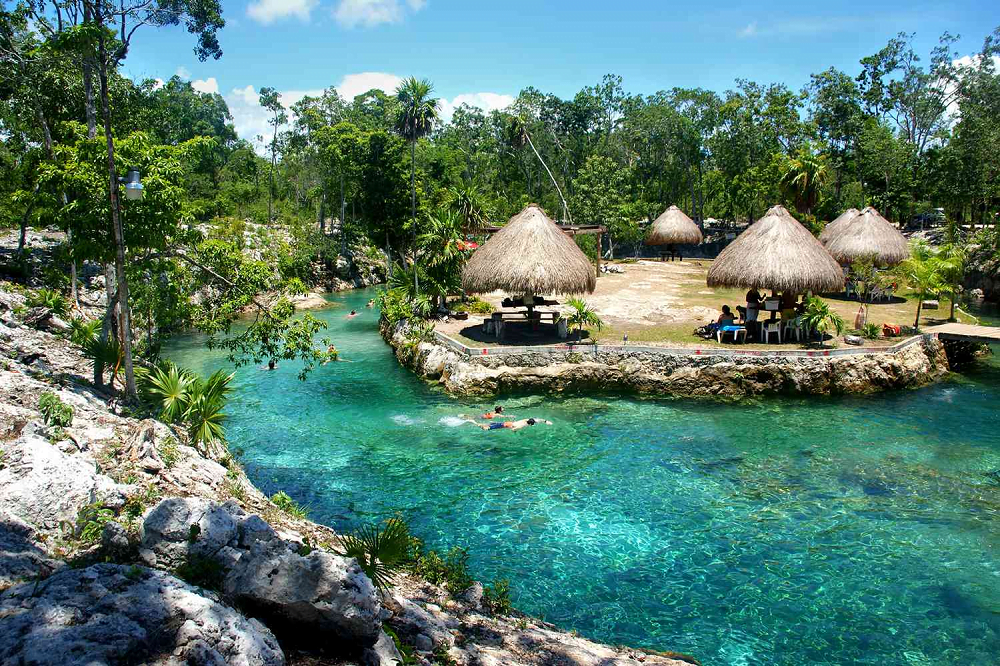 Tulum, a coastal town on the Riviera Maya, offers a unique blend of relaxation and history. Lounge on the white sand beaches, explore the ancient Mayan ruins perched on a cliff overlooking the Caribbean Sea, and swim in the enchanting cenotes. Tulum's eco-friendly resorts and bohemian vibe create a serene and picturesque escape for travelers seeking a tranquil beach vacation.
5. Puerto Vallarta – Where the Mountains Meet the Sea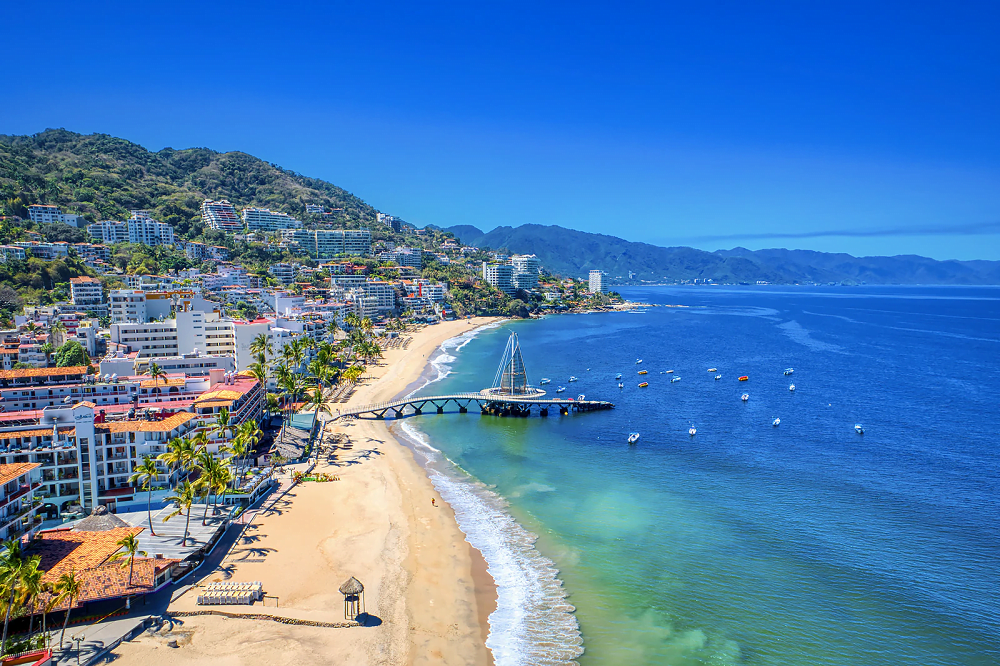 Nestled between the Sierra Madre Mountains and the Pacific Ocean, Puerto Vallarta boasts natural beauty and old-world charm. Wander through the cobblestone streets of Zona Romántica, relax on the golden beaches of Banderas Bay, and witness the stunning sunsets along the Malecón boardwalk. Puerto Vallarta's romantic ambiance and diverse attractions make it a top pick for couples and families alike.
6. Oaxaca – A Cultural Treasure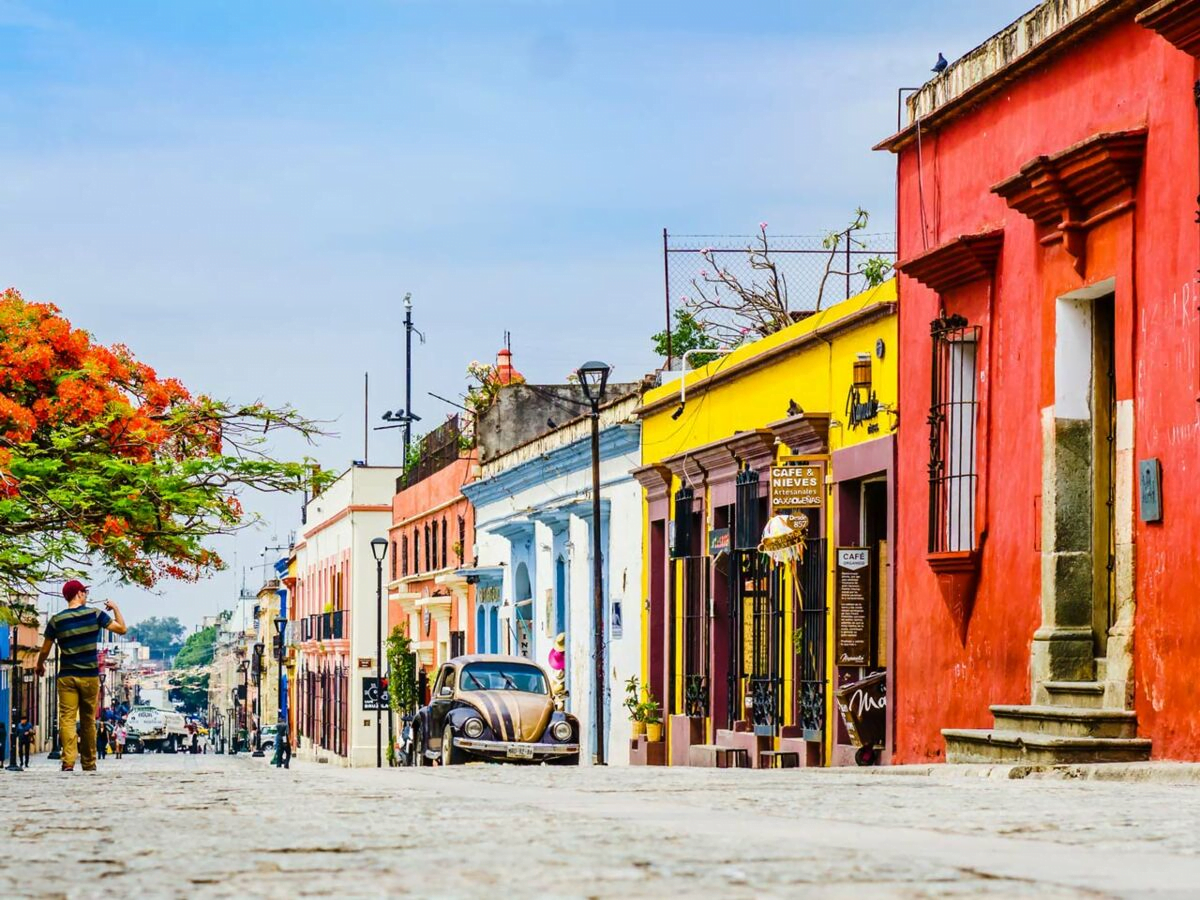 In the southern region of Mexico, Oaxaca captivates with its indigenous heritage and colonial charm. Explore the vibrant markets, sample the delectable mole sauce, and visit the archaeological site of Monte Albán. Don't miss the enchanting Day of the Dead celebrations, a UNESCO-listed intangible cultural heritage. Oaxaca's artistic spirit and cultural richness make it a must-visit destination for culture enthusiasts.
7. Riviera Maya – Where Adventure and Relaxation Converge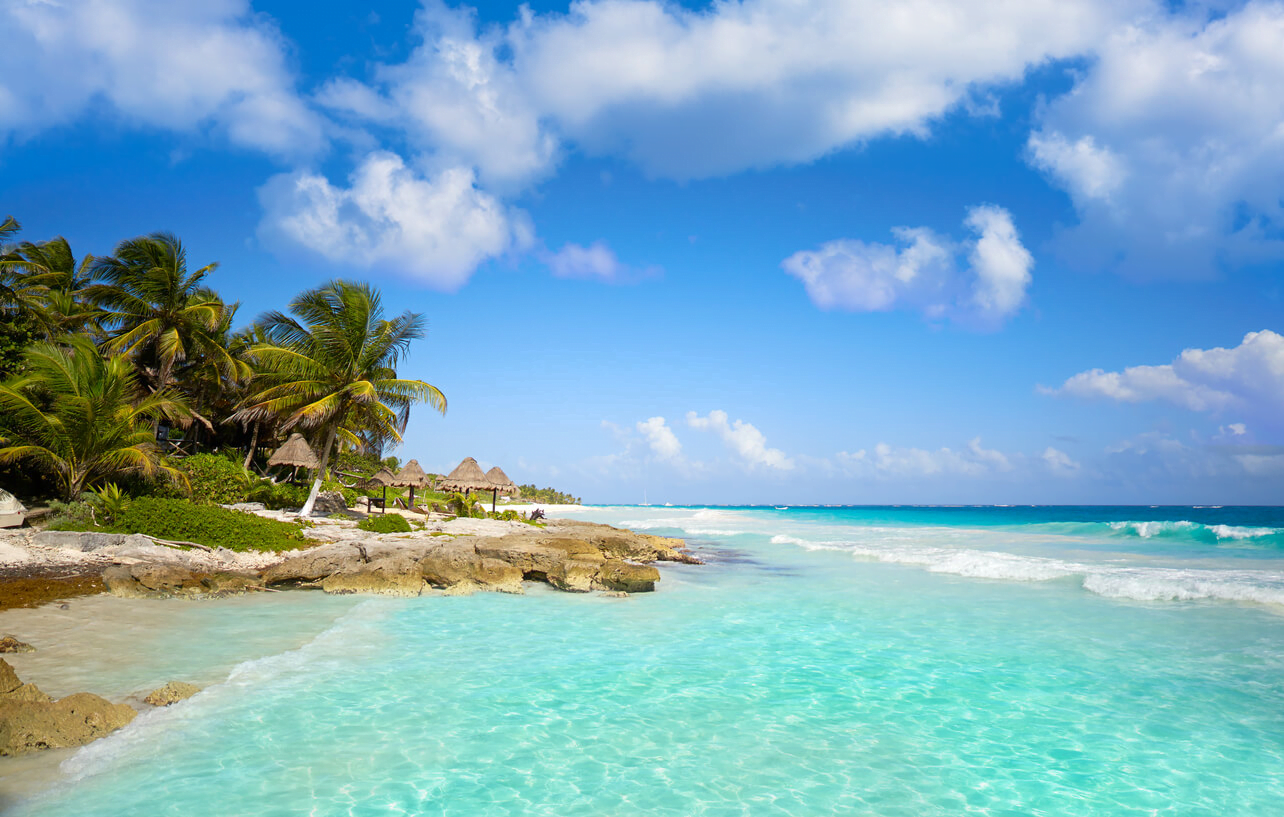 The Riviera Maya, stretching along the Caribbean coast, offers an array of attractions for every type of traveler. Dive into the crystal-clear waters of the Cenote Dos Ojos, embark on an eco-adventure in the Sian Ka'an Biosphere Reserve, and explore the ancient ruins of Coba. Whether you seek thrilling adventures or tranquil beach days, the Riviera Maya has it all.
8. Cabo San Lucas – A Haven of Luxury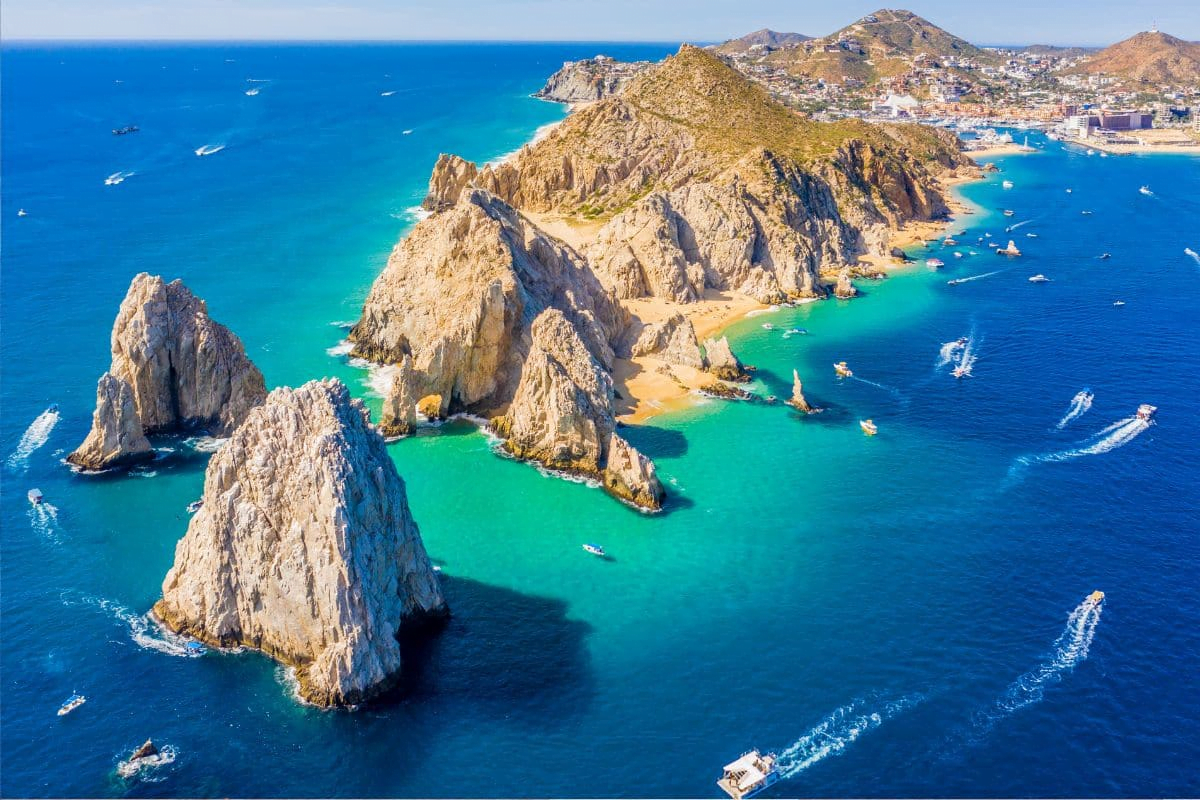 Cabo San Lucas, located at the southern tip of the Baja California Peninsula, is a haven for luxury travelers and nature enthusiasts. Experience the iconic Arch of Cabo San Lucas, indulge in world-class golf courses, and embark on a whale-watching tour. The serene beaches and upscale resorts create a perfect backdrop for a lavish and memorable vacation.
9. Guanajuato – A Colorful Colonial Gem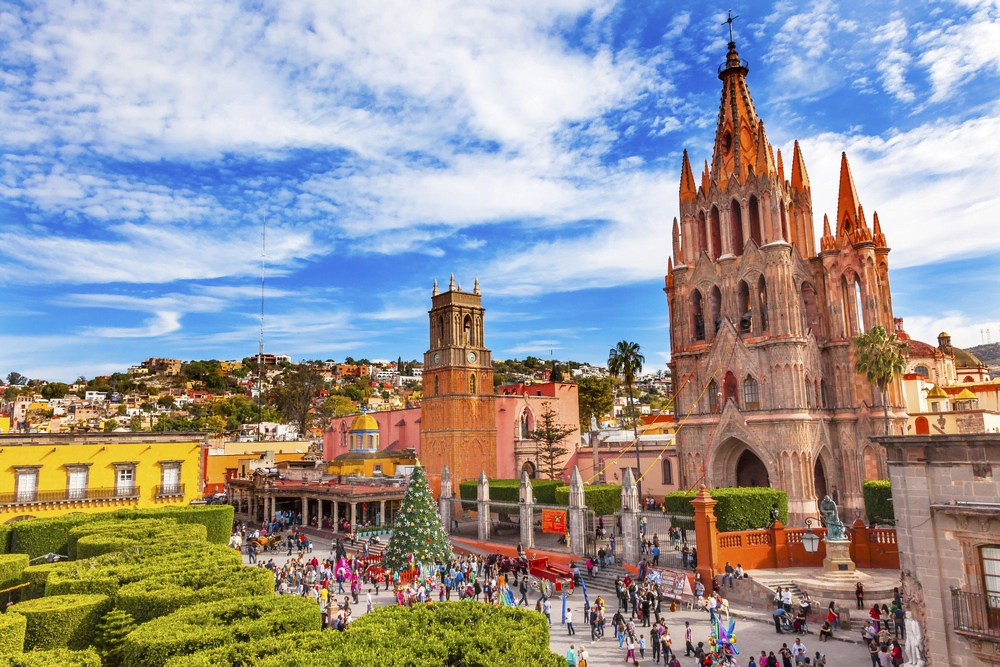 Guanajuato, a UNESCO World Heritage Site, enchants visitors with its colorful colonial architecture and artistic soul. Explore the underground streets, known as callejones, take a walk in the picturesque Jardín de la Unión, and visit the fascinating Mummy Museum. Guanajuato's bohemian spirit and charming ambiance make it a hidden gem worth discovering.
10. Cozumel – Dive into Underwater Beauty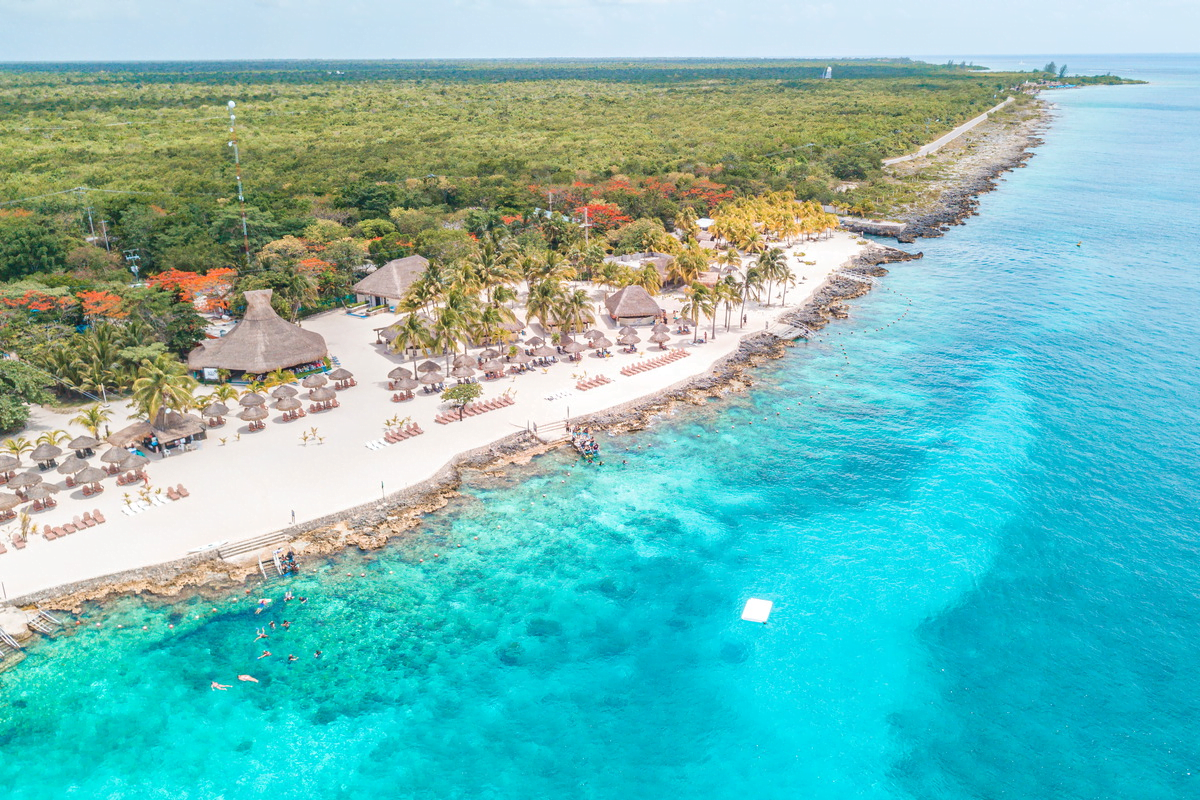 Cozumel, an island paradise in the Caribbean Sea, is a mecca for scuba divers and snorkelers. Immerse yourself in the vibrant marine life of Palancar Reef, explore the ancient Mayan ruins of San Gervasio, and relax on the pristine beaches. Cozumel's underwater wonders and laid-back atmosphere make it a top choice for ocean enthusiasts.
With this comprehensive guide to the best Mexico vacations, your dream getaway to this captivating country is within reach. Whether you're seeking beach bliss, cultural marvels, or thrilling adventures, Mexico offers an array of unforgettable experiences that will leave you with cherished memories for a lifetime.
10 Best Places to Visit in Mexico for 2023-2024 :
Cancún – Paradise of Sun and Sea
Mexico City – A Mosaic of Culture and Cuisine
Playa del Carmen – Beachside Bliss
Tulum – A Seaside Escape
Puerto Vallarta – Where the Mountains Meet the Sea
Oaxaca – A Cultural Treasure
Riviera Maya – Where Adventure and Relaxation Converge
Cabo San Lucas – A Haven of Luxury
Guanajuato – A Colorful Colonial Gem
Cozumel – Dive into Underwater Beauty