Utah, a southwestern state in the United States, is a diverse and captivating land renowned for its stunning natural landscapes. From the otherworldly rock formations of the national parks, like Zion, Bryce Canyon, and Arches, to the snow-capped peaks of the Wasatch and Uinta Mountains, Utah offers a playground for outdoor enthusiasts and adventurers alike. Rich in history and culture, the state's pioneer heritage, vibrant arts scene, and welcoming communities add depth and charm to the unique experience of exploring Utah's boundless wonders.
Welcome to our captivating guide to the most beautiful places to visit in Utah! If you're a travel enthusiast with an appreciation for breathtaking landscapes, outdoor adventures, and geological wonders, you're in for a treat.
In this enchanting article, we'll take you on a journey through the Beehive State, unveiling its hidden gems, natural wonders, and iconic landmarks that will leave you awe-inspired and inspired to plan your own Utah adventure.
Enjoy these 14 most beautiful places to visit in Utah in 2023-2024 :
Utah's Most Spectacular Destinations: A Journey of Natural and Geological Marvels
1. Zion National Park : Majestic Canyons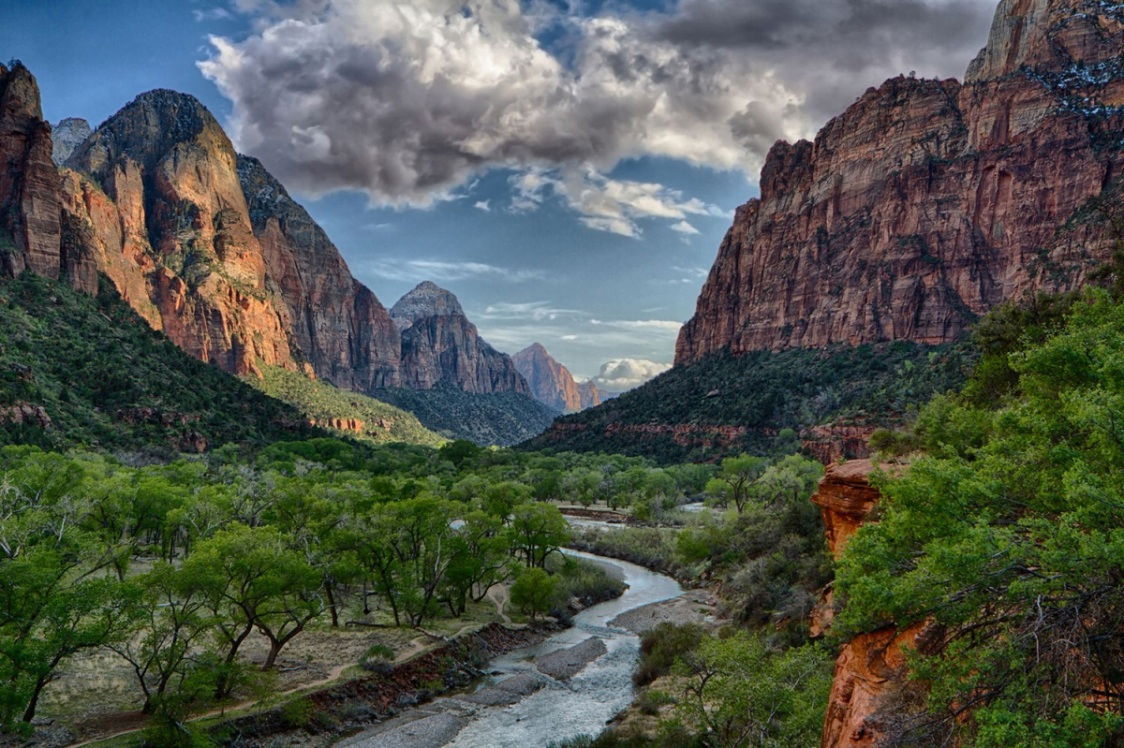 Zion National Park, located in the southwestern United States, is a breathtaking testament to nature's grandeur. Towering red cliffs, lush greenery, and winding canyons create a captivating landscape that leaves visitors in awe. With its diverse wildlife and an array of outdoor activities, Zion National Park offers an unforgettable experience for nature enthusiasts and adventurers alike.
2. Arches National Park : Iconic Sandstone Arches
Nestled in Utah's red rock country, Arches National Park is a mesmerizing wonderland of natural stone arches and other unique geological formations. The park's surreal landscape, shaped by millions of years of erosion, presents a striking contrast of vibrant hues against the clear blue sky. From iconic Delicate Arch to the awe-inspiring Fiery Furnace, Arches National Park is a photographer's dream and a haven for outdoor explorers.
3. Bryce Canyon National Park : Hoodoos and Vistas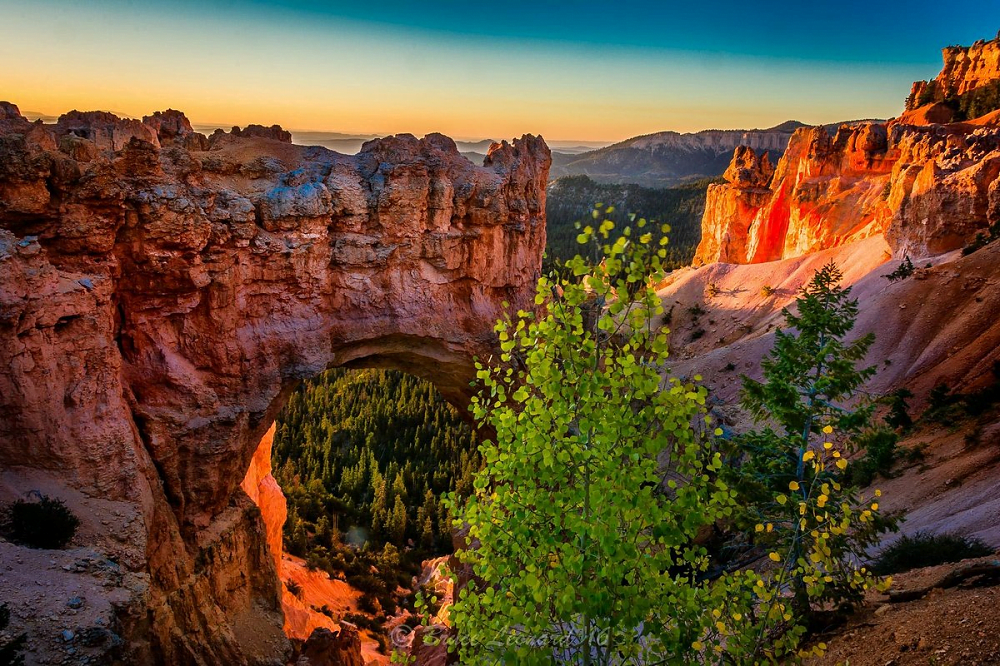 Enchanting and otherworldly, Bryce Canyon National Park in Utah is a geological masterpiece adorned with a stunning display of hoodoos – tall, slender rock formations – creating a magical amphitheater-like setting. As the sun rises and sets, the park's vibrant colors transform the landscape into a captivating canvas of oranges, pinks, and purples. Hiking through the winding trails offers visitors an unforgettable experience amidst this breathtaking natural wonder.
4. Monument Valley Navajo Tribal Park : Desert Landscapes
Monument Valley Navajo Tribal Park, situated on the Arizona-Utah border, is a timeless symbol of the American West, famous for its iconic sandstone buttes and mesas that reach towards the sky. The awe-inspiring vistas, made famous by countless movies and photographs, showcase the raw beauty of the desert landscape and its cultural significance to the Navajo Nation. Exploring this sacred land, visitors are transported to a cinematic world, immersed in the rich history and spirituality of the region.
5. Capitol Reef National Park : Scenic Splendor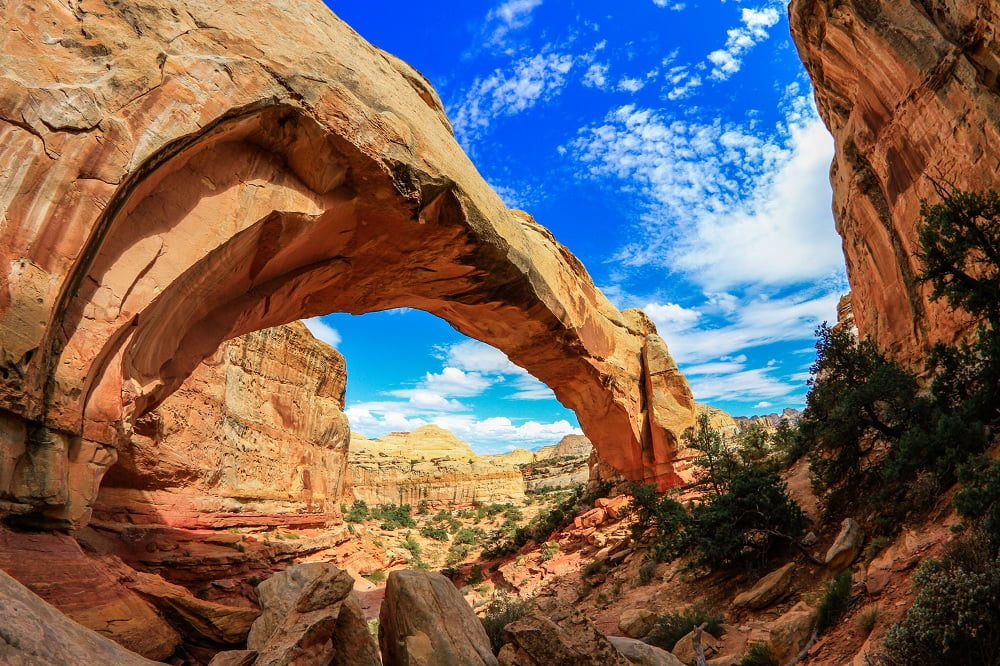 Nestled in Utah's rugged terrain, Capitol Reef National Park is a hidden gem boasting colorful cliffs, towering monoliths, and majestic canyons. The Waterpocket Fold, a unique geological feature, runs through the heart of the park, captivating visitors with its sheer scale and beauty. Offering a tranquil escape from the crowds, Capitol Reef invites nature lovers to discover its scenic trails and uncover the remnants of ancient civilizations etched into the rock walls.
6. Canyonlands National Park : River Canyons
Canyonlands National Park, located in southeastern Utah, is a mesmerizing expanse of canyons, mesas, and buttes sculpted by the Colorado River and its tributaries. Divided into four distinct districts, the park offers diverse landscapes, from the towering Island in the Sky to the rugged terrain of The Needles and the remote Maze. Adventurers and photographers alike are drawn to its dramatic vistas, rugged backcountry, and the raw beauty of the desert wilderness.
7. Salt Lake City : Urban Oasis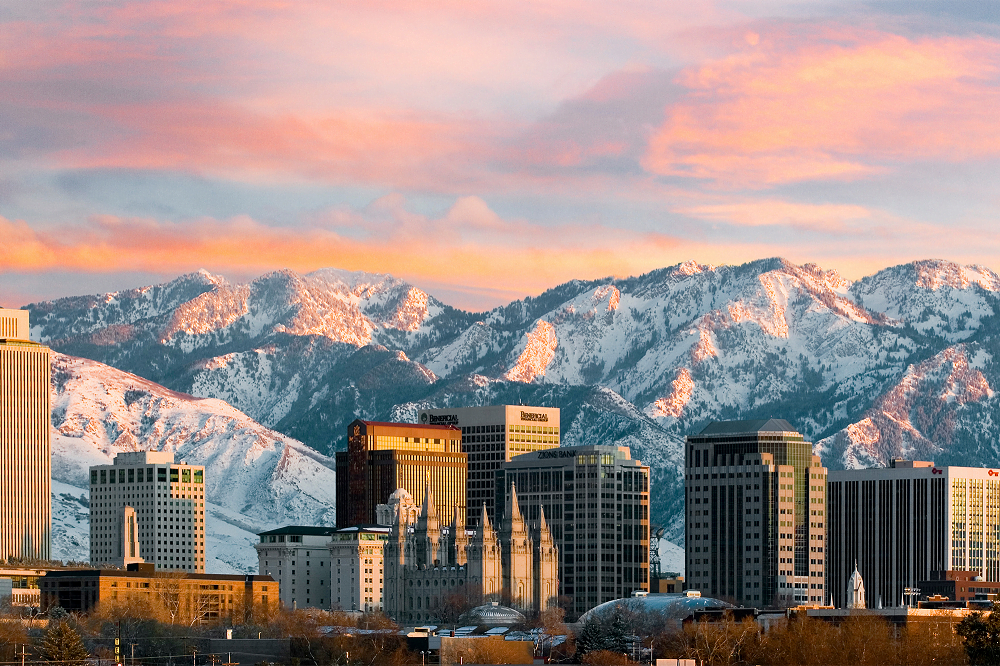 Salt Lake City, the capital of Utah, is a vibrant urban hub surrounded by stunning natural beauty. Famous for hosting the 2002 Winter Olympics, the city offers a perfect blend of outdoor recreation and cultural attractions. With its iconic Salt Lake Temple and proximity to the majestic Wasatch Mountains, Salt Lake City entices visitors with a myriad of activities, from skiing and hiking to exploring its rich history and diverse arts scene.
8. Goblin Valley State Park : Fantasy Playground
Goblin Valley State Park, located in Utah's San Rafael Desert, is a whimsical wonderland filled with unique rock formations known as "hoodoos" or "goblins." These surreal sandstone structures were sculpted by wind and water over millions of years, creating an otherworldly landscape that feels like stepping into a fantasy realm. Popular for its eerie charm and opportunities for exploration, Goblin Valley State Park is a playground for hikers, photographers, and nature enthusiasts seeking an unforgettable experience in the heart of the desert.
9. Antelope Canyon : Photographic Wonder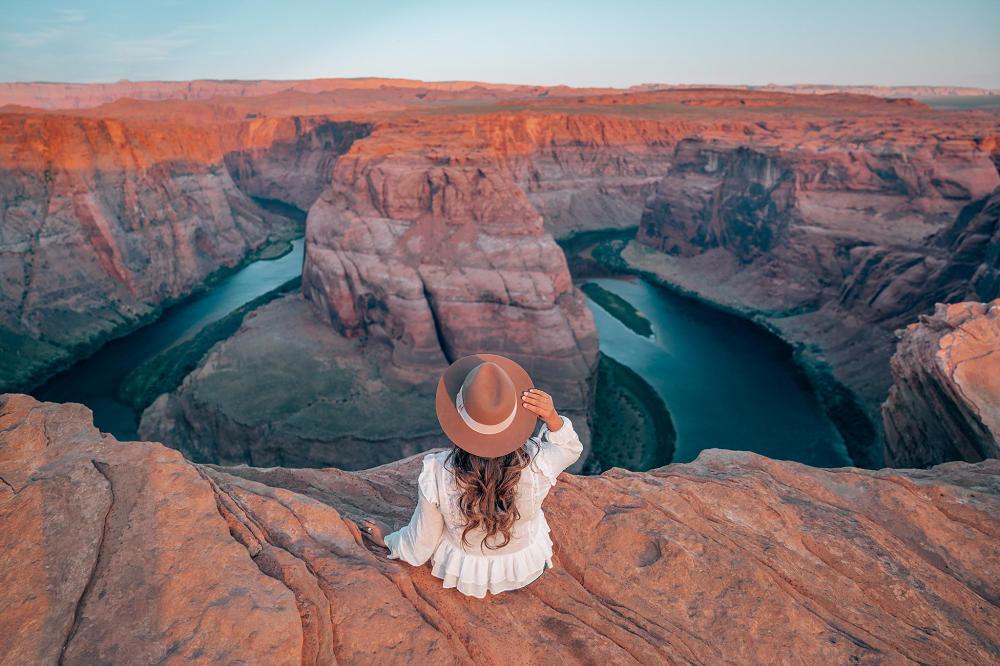 Antelope Canyon, located in northern Arizona, is a mesmerizing slot canyon renowned for its exquisite and narrow sandstone corridors. Formed by millions of years of water erosion, the canyon's undulating walls showcase stunning light beams that create a surreal play of colors. A photographer's paradise and a spiritual retreat for many, Antelope Canyon offers a breathtaking and tranquil escape into the heart of nature's artistry.
10. Dead Horse Point State Park : Panoramic Views
Perched on a lofty plateau in Utah, Dead Horse Point State Park commands jaw-dropping vistas of the Colorado River and the vast canyonlands below. The park gets its name from a tragic legend where wild horses were corralled on the point, leading to their demise as they were unable to escape. Today, visitors can enjoy hiking, mountain biking, and photography, reveling in the park's captivating beauty and its compelling blend of natural and historical significance.
11. Lake Powell : Water Wonderland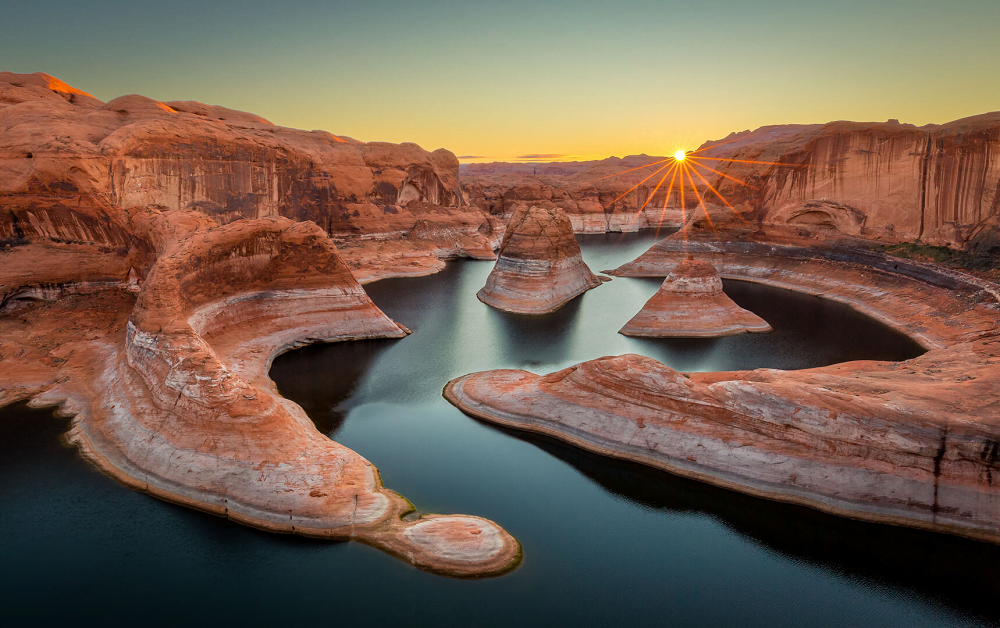 Lake Powell, a stunning reservoir situated along the border of Utah and Arizona, is a man-made oasis amidst the desert landscape. Created by the Glen Canyon Dam, its crystal-clear waters stretch for miles, flanked by towering sandstone cliffs and hidden canyons waiting to be explored. Popular for boating, fishing, and water sports, Lake Powell offers an enchanting retreat where outdoor enthusiasts and nature lovers can revel in the breathtaking beauty of the Southwest.
12. Bonneville Salt Flats : Unique Landscape
The Bonneville Salt Flats, located in northwestern Utah, is a mesmerizing expanse of pristine white salt crusts that seem to stretch on endlessly. This surreal and flat landscape is a remnant of a prehistoric lake and provides a unique setting for land-speed racing events. The Flats' otherworldly appearance attracts visitors and photographers, offering a surreal experience and an opportunity to witness the pursuit of high-speed records on its salt-covered surface.
13. Snow Canyon State Park : Red Rocks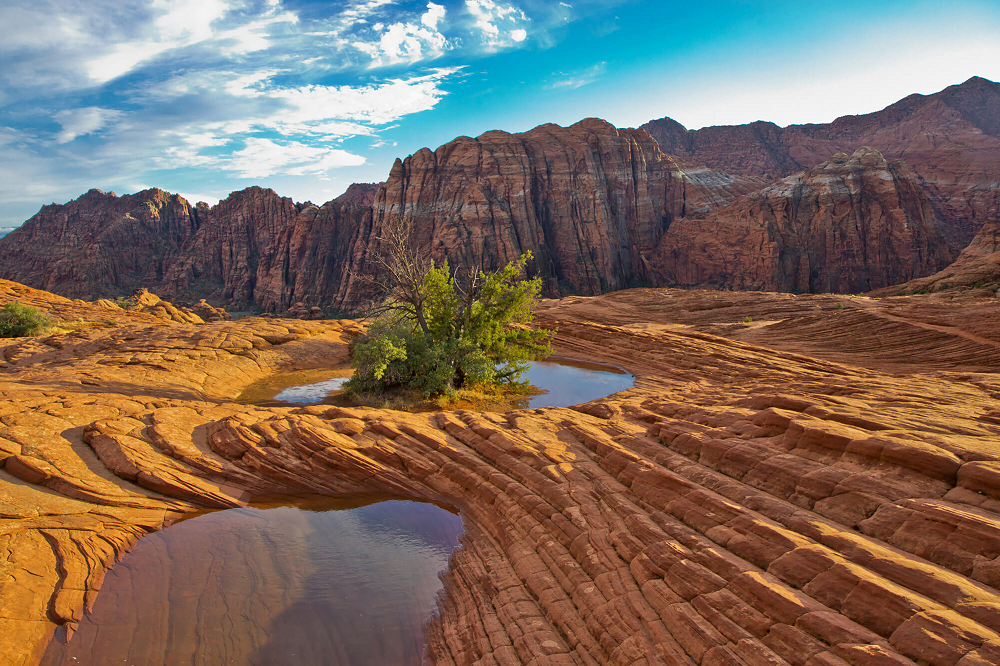 Nestled in the red rock country of southern Utah, Snow Canyon State Park is a picturesque desert oasis with sand dunes, lava flows, and stunning rock formations. The park's unique geology, sculpted by volcanic activity and erosion, provides a striking contrast of colors and textures. Offering a wide range of outdoor activities like hiking, rock climbing, and wildlife viewing, Snow Canyon State Park invites visitors to immerse themselves in the beauty of the Southwest's natural wonders.
14. Natural Bridges National Monument : Ancient Bridges
Natural Bridges National Monument, located in Utah, is a breathtaking testament to the power of water and time, as it showcases three majestic natural stone bridges carved by the winding course of the White Canyon. Owachomo, Kachina, and Sipapu bridges stand as captivating geological wonders amidst the rugged desert landscape, and stargazers are treated to some of the darkest night skies in the country. With its rich Native American history and well-preserved natural beauty, this lesser-known gem offers an enchanting experience for those seeking solitude and connection with nature's marvels.
In Conclusion
Utah enthralls with its array of spectacular destinations, from the towering canyons of Zion National Park to the stunning arches of Arches National Park. Whether you seek natural wonders, outdoor adventures, or unique geological formations, the Beehive State promises an enchanting journey that will leave you with cherished memories and a deeper appreciation for its diverse marvels.
14 Most Beautiful Places to Visit in Utah 2023-2024 :
Zion National Park : Majestic Canyons
Arches National Park : Iconic Sandstone Arches
Bryce Canyon National Park : Hoodoos and Vistas
Monument Valley Navajo Tribal Park : Desert Landscapes
Capitol Reef National Park : Scenic Splendor
Canyonlands National Park : River Canyons
Salt Lake City : Urban Oasis
Goblin Valley State Park : Fantasy Playground
Antelope Canyon : Photographic Wonder
Dead Horse Point State Park : Panoramic Views
Lake Powell : Water Wonderland
Bonneville Salt Flats : Unique Landscape
Snow Canyon State Park : Red Rocks
Natural Bridges National Monument : Ancient Bridges