Now that the whirlwind of wedding preparations is behind you, it's time to embark on a romantic honeymoon with your spouse. Whether you envision a blissful retreat at an all-inclusive beach resort or dream of being surrounded by majestic mountain peaks, there are numerous domestic honeymoon destinations to suit every couple's taste. To assist you in planning a delightful post-wedding journey without the complexities of international travel, We have thoughtfully ranked the finest honeymoon destinations in the USA. Cast your vote for your beloved romantic getaway below, as your input will shape next year's rankings and aid future honeymooners in their quest for the perfect destination.
When it comes to choosing a honeymoon destination in the United States, there are plenty of romantic and picturesque locations to consider. Here are some of the best honeymoon destinations in the USA :
Maui, Hawaii :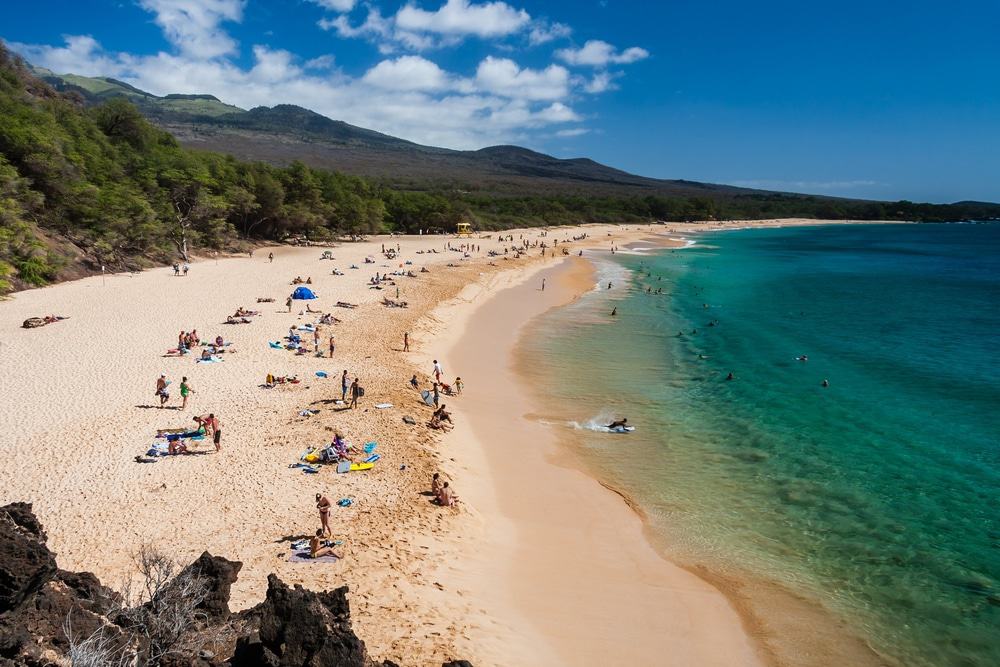 With its stunning beaches, breathtaking landscapes, and luxurious resorts, Maui is a popular choice for honeymooners. Enjoy snorkeling, sunsets, and exploring the scenic Road to Hana. Don't miss the opportunity to watch whales during the winter months.
Charleston, South Carolina :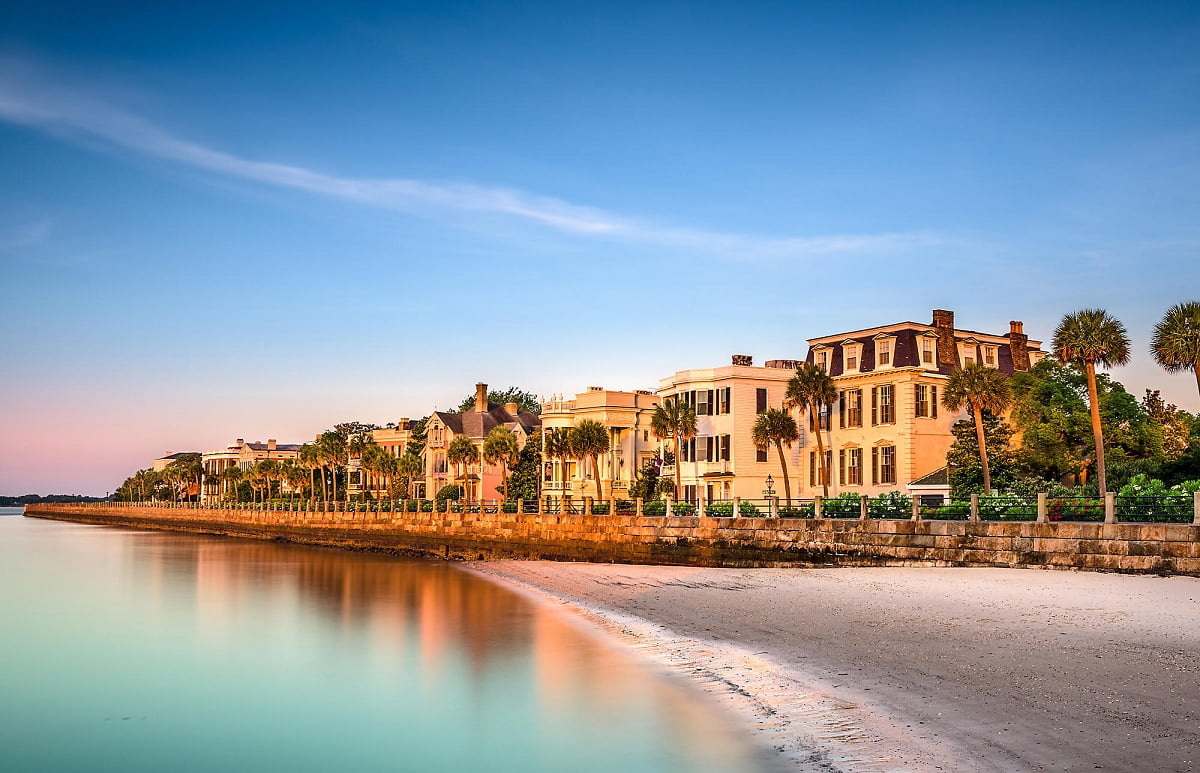 Known for its Southern charm, Charleston offers historic architecture, cobblestone streets, and romantic carriage rides. Take a stroll along the Battery, visit plantations like Boone Hall, and indulge in the city's renowned cuisine.
Napa Valley, California :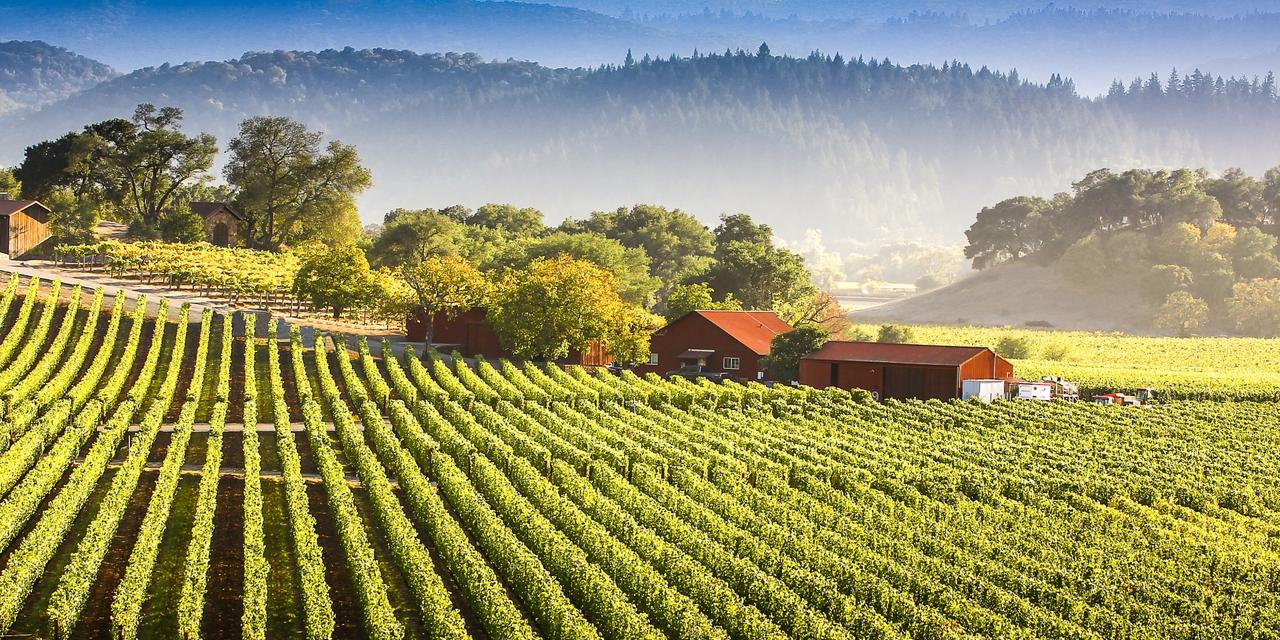 If you and your partner are wine enthusiasts, Napa Valley is an excellent choice. Explore the vineyards, take wine tours, and savor exquisite culinary experiences. Hot air balloon rides over the vineyards can add a touch of adventure to your honeymoon.
Aspen, Colorado :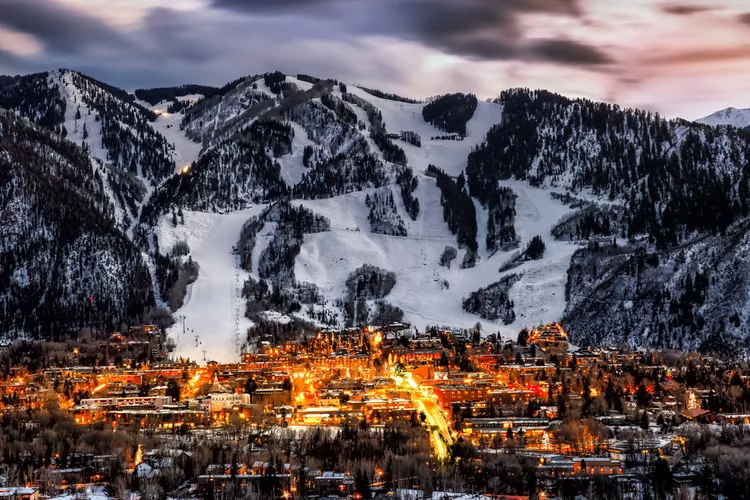 If you're planning a winter honeymoon, Aspen is a top-notch destination for skiing and snowboarding. Enjoy cozy evenings by the fireplace, indulge in spa treatments, and explore the charming downtown area.
Savannah, Georgia :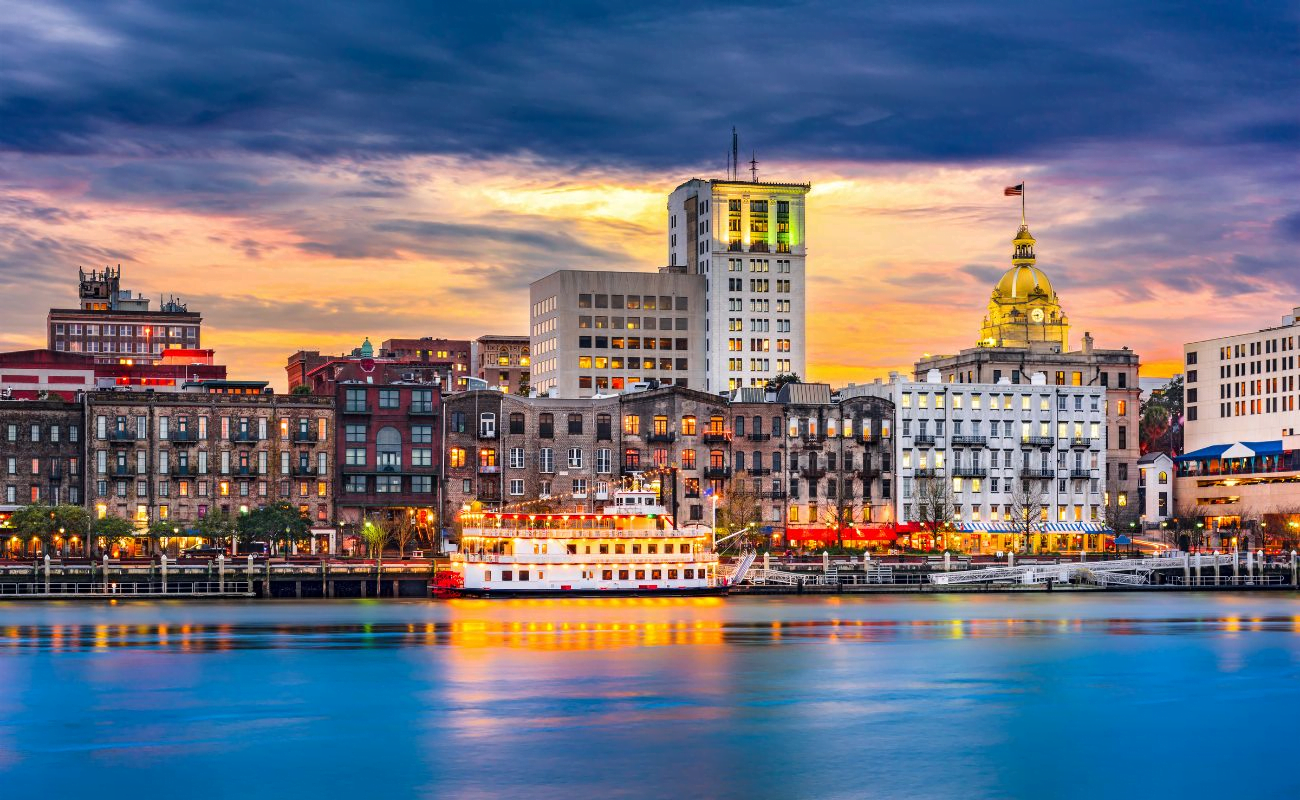 Savannah's romantic ambiance and historic charm make it an ideal honeymoon destination. Take a romantic stroll through the city's beautiful squares, explore the historic district, and enjoy a riverboat cruise along the Savannah River.
Key West, Florida :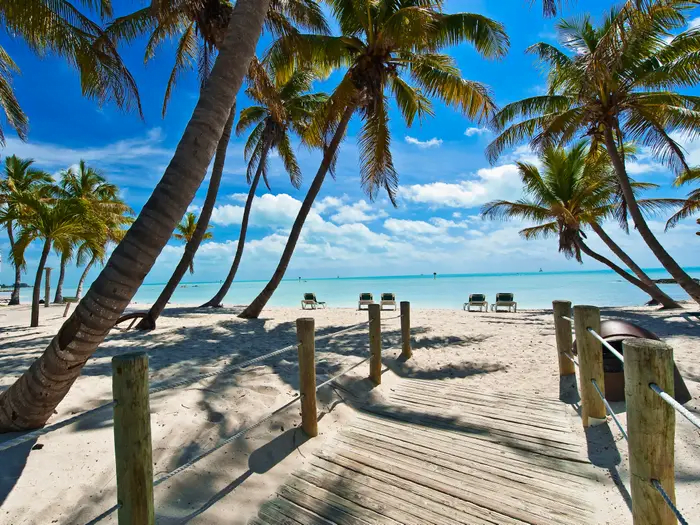 Key West offers a laid-back island atmosphere and beautiful beaches. Enjoy water activities like snorkeling, kayaking, or sunset cruises. Don't miss the vibrant nightlife on Duval Street and the iconic sunset celebration at Mallory Square.
Sedona, Arizona :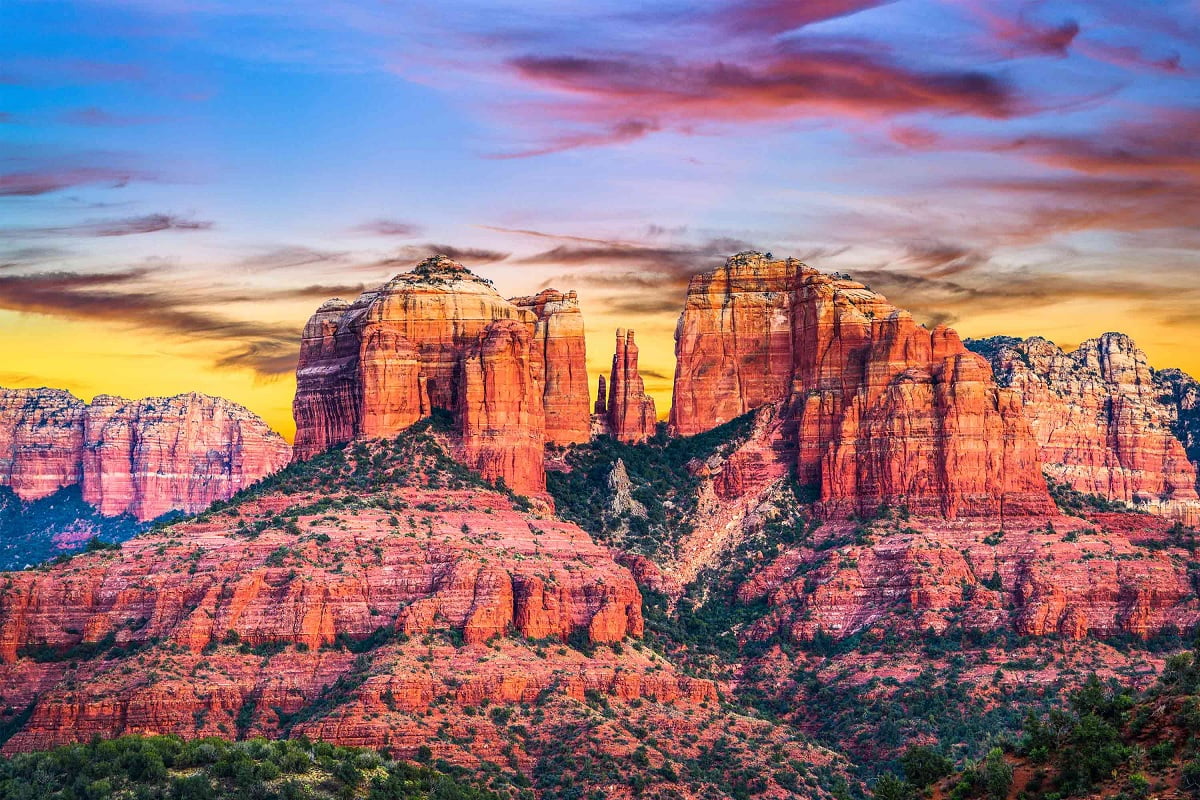 Sedona is renowned for its stunning red rock formations and serene desert landscapes. Indulge in spa treatments, go hiking in the scenic trails, and witness breathtaking sunsets. The city's tranquil and spiritual ambiance sets the stage for a romantic honeymoon.
San Francisco, California :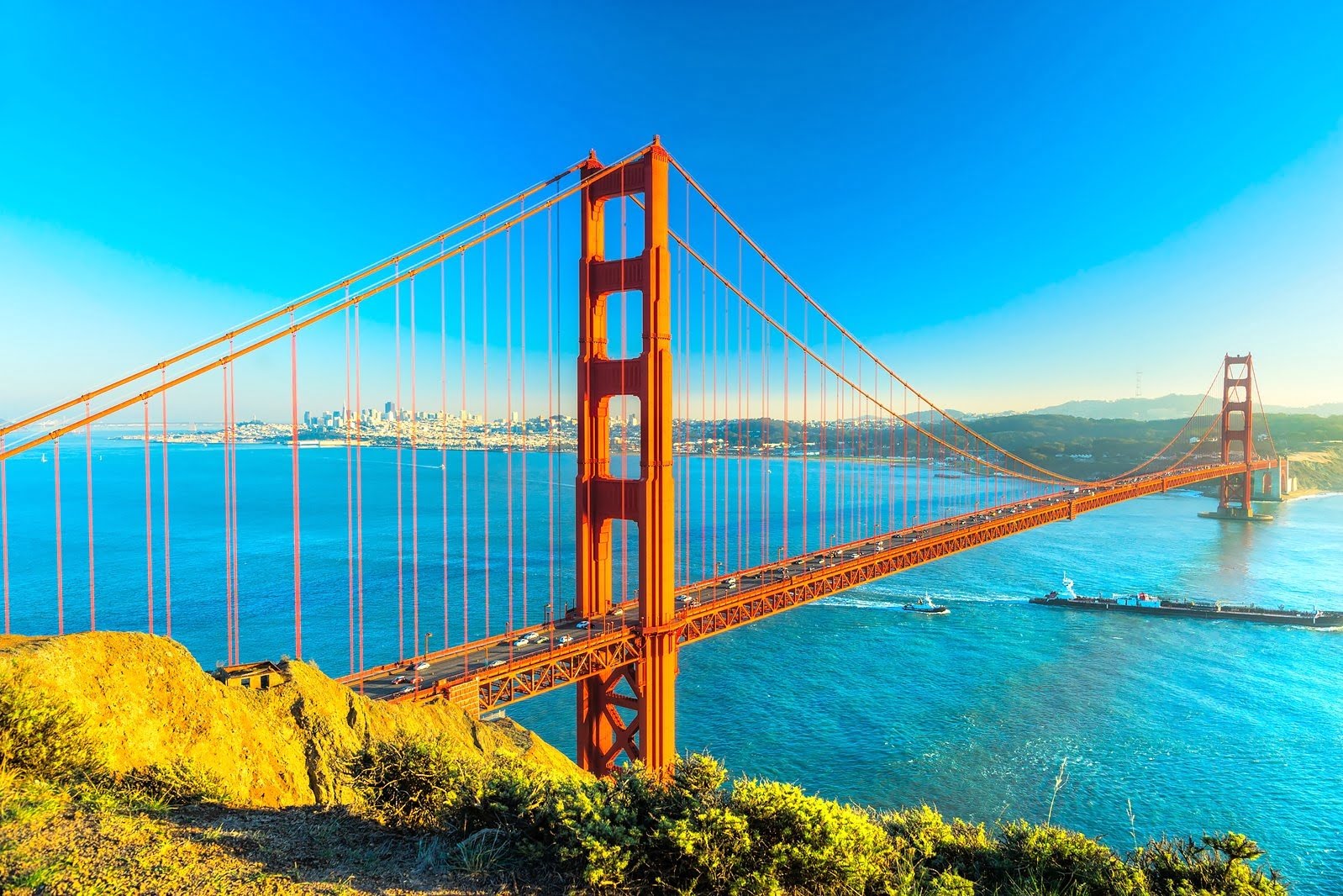 San Francisco is a vibrant city with a diverse range of attractions. Explore iconic landmarks like the Golden Gate Bridge, visit Alcatraz Island, and take romantic walks in neighborhoods like the Presidio or the charming streets of Haight-Ashbury.
Cape Cod, Massachusetts :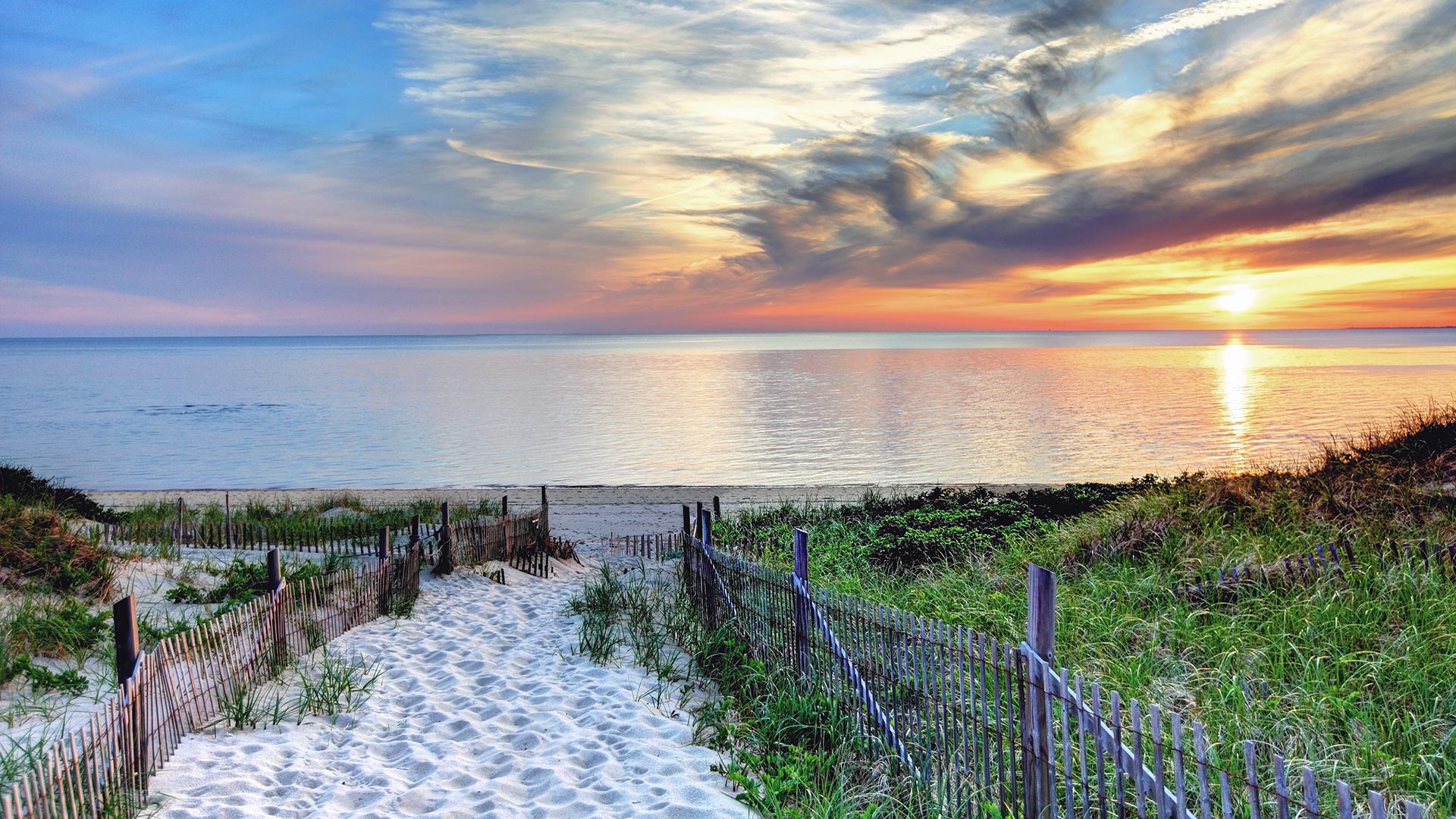 Cape Cod offers picturesque coastal scenery, charming lighthouses, and quaint New England towns. Relax on the sandy beaches, explore the Cape Cod National Seashore, and savor fresh seafood in cozy waterfront restaurants.
New Orleans, Louisiana :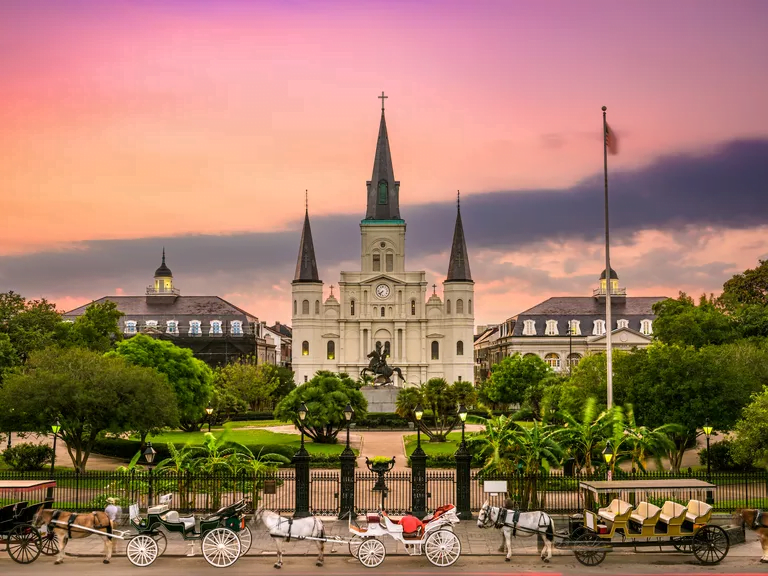 For a honeymoon filled with vibrant culture, music, and delectable cuisine, New Orleans is a fantastic choice. Enjoy live jazz performances, savor authentic Creole and Cajun dishes, and explore the historic French Quarter.
Lake Tahoe, California/Nevada :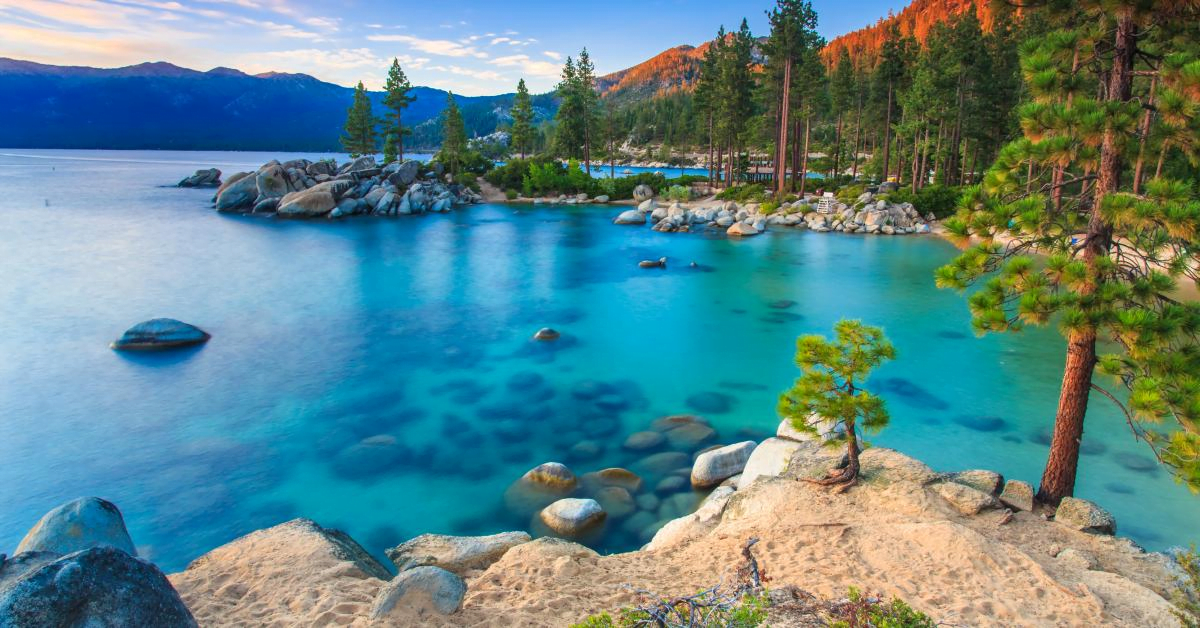 Nestled in the Sierra Nevada Mountains, Lake Tahoe offers stunning natural beauty and year-round activities. Enjoy water sports in the summer, go skiing or snowboarding in the winter, and take in the breathtaking views of the lake.
St. Augustine, Florida :
St. Augustine is the oldest city in the United States, known for its historic charm and romantic atmosphere. Explore the cobblestone streets, visit the Castillo de San Marcos National Monument, and take a romantic carriage ride through the city.
Maui, Hawaii :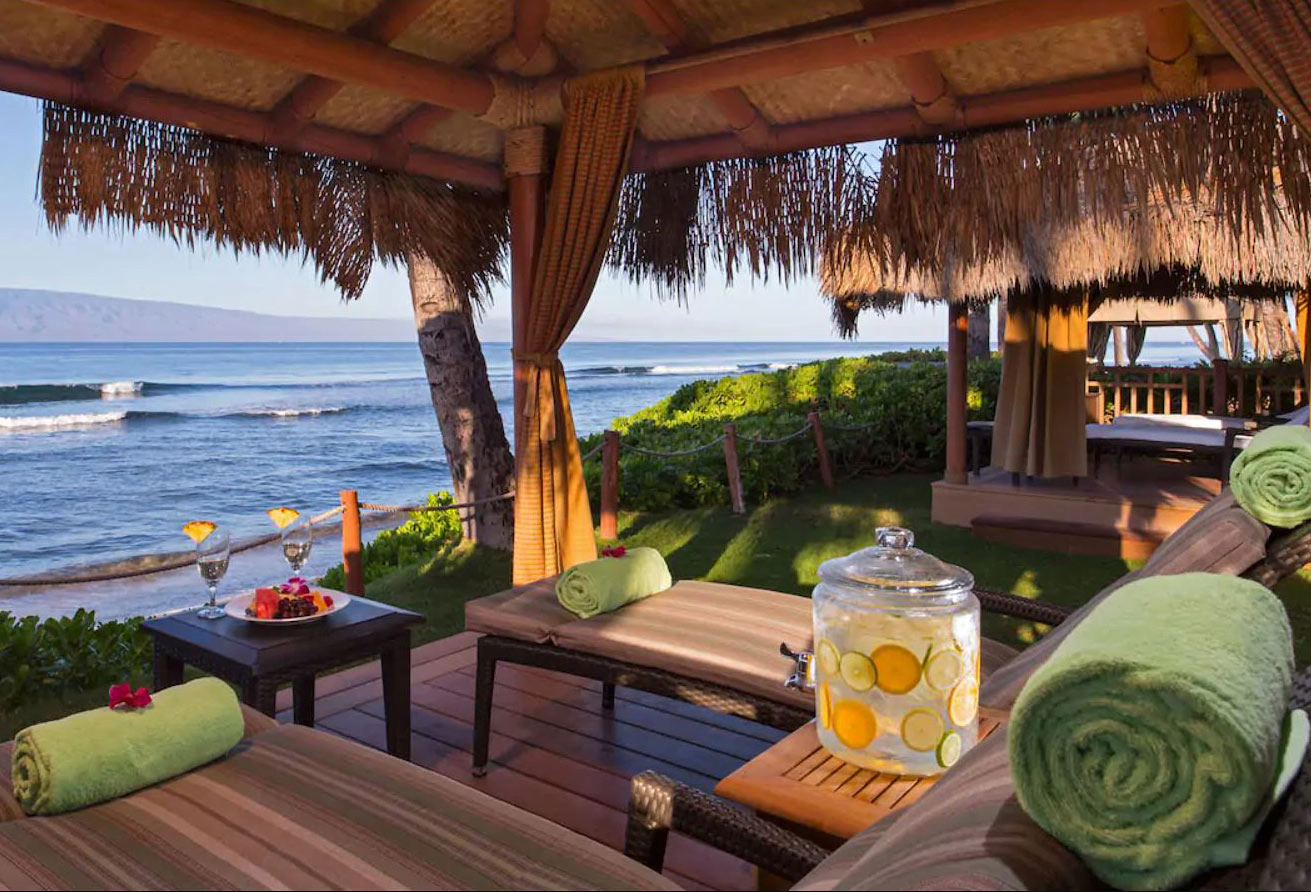 With its pristine beaches, lush landscapes, and luxurious resorts, Maui is a popular honeymoon destination. Experience a sunrise at Haleakala National Park, go on a romantic sunset cruise, and enjoy a traditional Hawaiian luau.
Mackinac Island, Michigan :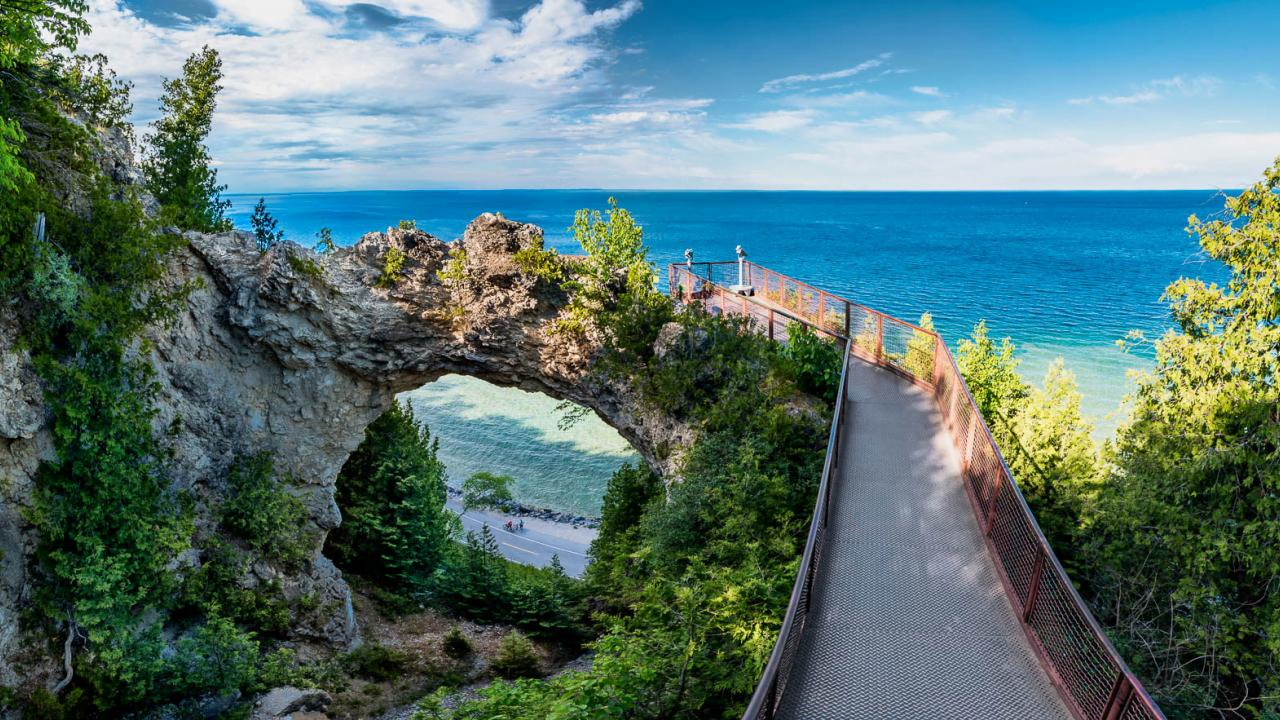 Step back in time on Mackinac Island, a car-free island in Lake Huron. Enjoy horse-drawn carriage rides, rent bicycles to explore the island, and indulge in delicious fudge from the local shops.
Jackson Hole, Wyoming :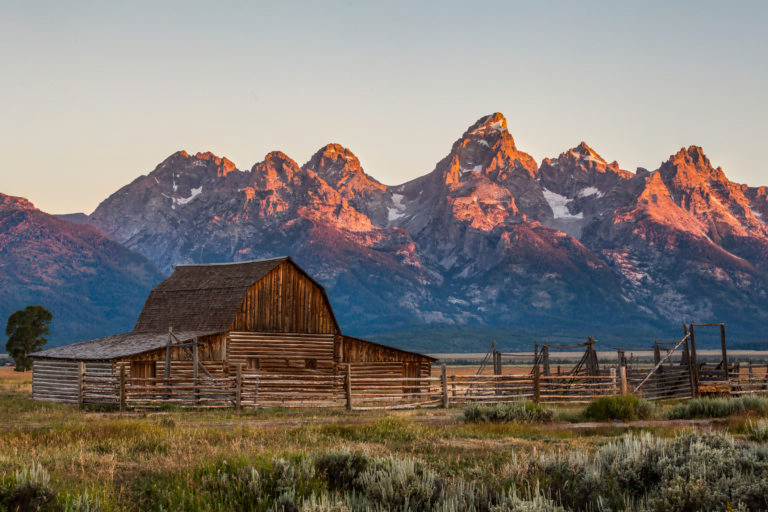 If you and your partner love the outdoors, Jackson Hole is an excellent choice. Go hiking in Grand Teton National Park, enjoy a scenic float trip down the Snake River, and experience a wildlife safari.
Outer Banks, North Carolina :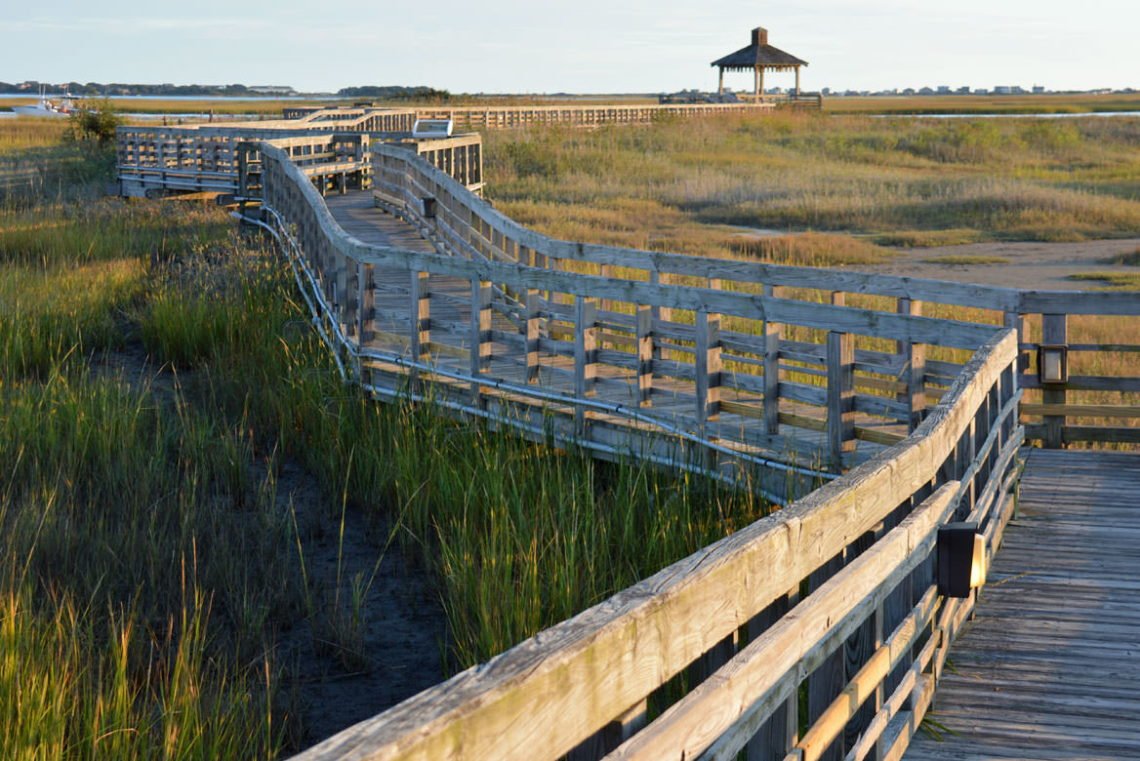 The Outer Banks is a picturesque coastal destination with beautiful beaches, charming lighthouses, and opportunities for water sports. Explore the Cape Hatteras National Seashore, climb the Bodie Island Lighthouse, and take a romantic horseback ride along the shore.
San Diego, California :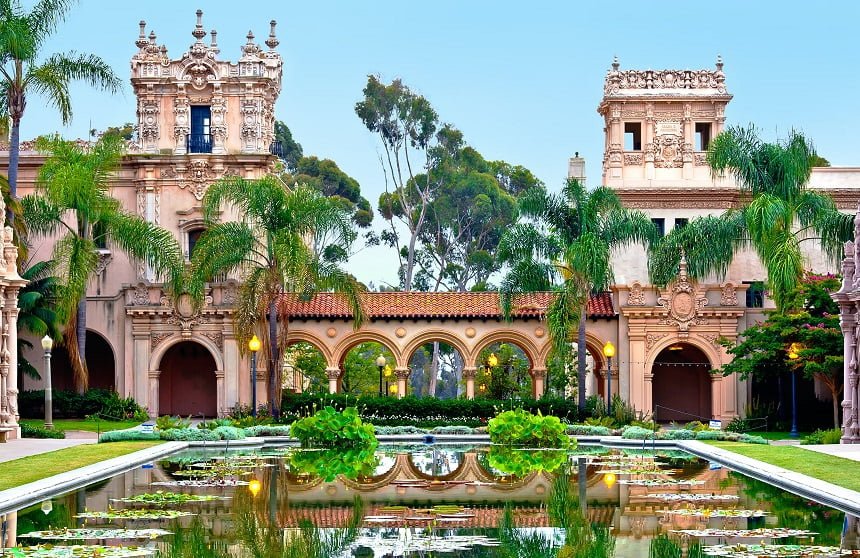 With its pleasant climate and beautiful beaches, San Diego offers a relaxed and romantic atmosphere. Visit Balboa Park, explore the historic Gaslamp Quarter, and take a walk along the Coronado Beach.
These destinations provide a range of experiences, from beach getaways to mountain retreats and historic cities. Consider your preferences as a couple, the time of year, and the activities that interest you both when selecting the perfect honeymoon destination in the USA.
Remember to consider your preferences as a couple, the time of year, and the activities and atmosphere that resonate with both of you when choosing your honeymoon destination.