Massachusetts, a historic and culturally rich state in the northeastern United States, offers a diverse blend of urban sophistication and natural beauty. From the bustling city life of Boston, with its renowned universities and historical landmarks, to the picturesque landscapes of Cape Cod and the Berkshires, Massachusetts entices visitors with its vibrant arts scene, colonial history, and scenic coastal towns. Whether exploring the Salem Witch Trials history or indulging in fresh seafood along the shores, Massachusetts promises a memorable and captivating experience for travelers seeking a taste of American heritage and charm.
Welcome to our captivating guide to the top 25 things to do in Massachusetts! If you're a travel enthusiast with an appreciation for rich history, vibrant culture, and scenic landscapes, you're in for a treat.
In this enchanting article, we'll take you on a journey through the Bay State, unveiling its must-do experiences, iconic landmarks, and hidden gems that will leave you enthralled and inspired to plan your own Massachusetts adventure.
Enjoy these top 25 things to do in Massachusetts, USA in 2023-2024 :
Massachusetts's Top 25 Must-Do Experiences: A Journey of Cultural and Natural Delights
1. Freedom Trail : Historic Walk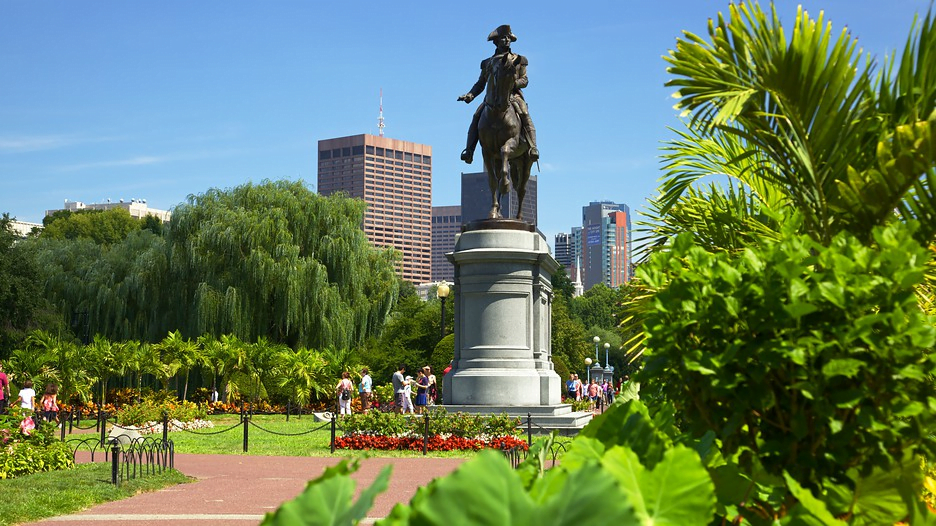 The Freedom Trail, a historic walk in Boston, Massachusetts, is a 2.5-mile-long path that takes visitors on a journey through the city's rich colonial history. Marked by red bricks and a line of painted symbols, the trail connects 16 significant sites, including the Massachusetts State House, Faneuil Hall, and the Old North Church. As walkers follow in the footsteps of the American Revolution's patriots, the Freedom Trail offers an immersive and educational experience, providing a unique opportunity to delve into the nation's founding and the struggle for freedom and independence.
2. Fenway Park : Baseball Icon
Fenway Park, a baseball icon located in Boston, Massachusetts, is one of the most beloved and historic ballparks in the United States. Home to the Boston Red Sox, this iconic stadium has been hosting baseball games since 1912, making it the oldest Major League Baseball stadium still in use. With its unique "Green Monster" wall and classic architecture, Fenway Park exudes nostalgia and charm, attracting baseball enthusiasts from around the world to witness the sport's enduring legacy in this hallowed ground.
3. Harvard University : Prestigious Campus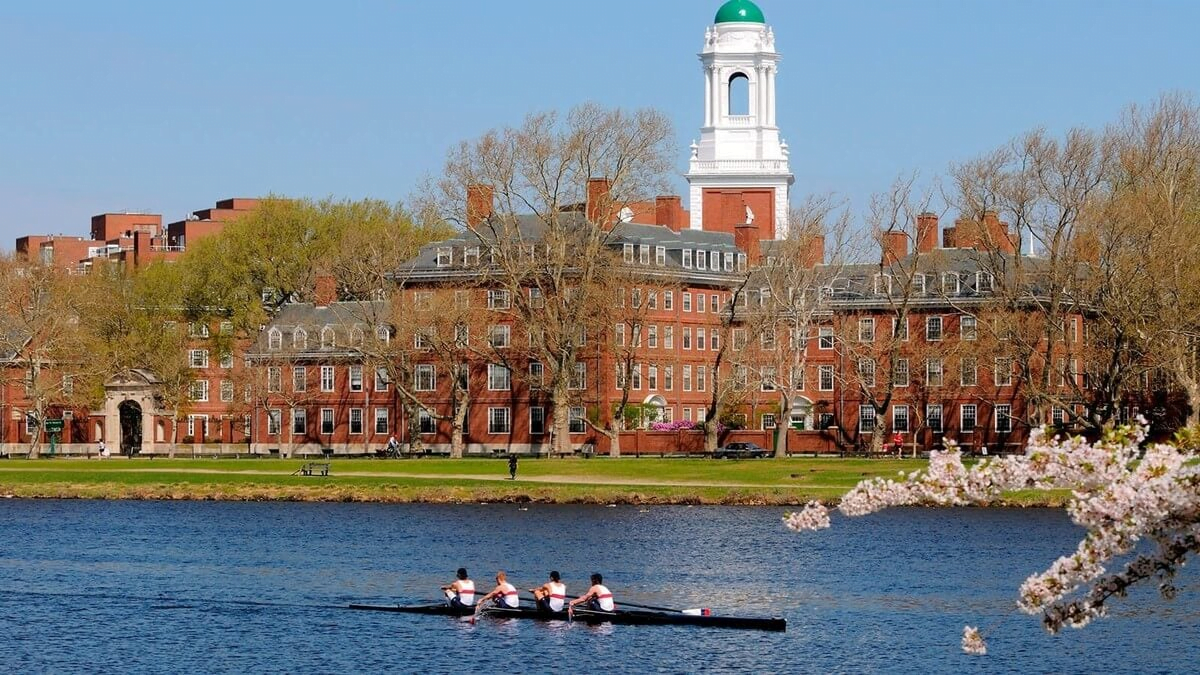 Harvard University, located in Cambridge, Massachusetts, is one of the world's most prestigious and renowned Ivy League institutions. Founded in 1636, it holds a rich history and has been at the forefront of academic excellence, research, and innovation for centuries. With its distinguished faculty, diverse student body, and a vast array of academic programs and resources, Harvard University continues to be a symbol of intellectual prowess and a beacon of higher education for aspiring scholars worldwide.
4. Salem Witch Museum : Historical Narratives
The Salem Witch Museum, situated in Salem, Massachusetts, offers a compelling and immersive experience into the infamous Salem Witch Trials of 1692. Through thought-provoking exhibits and historical reenactments, the museum presents the tragic events and social dynamics that led to the witch hysteria. Visitors are taken on a journey through the trials' narratives, exploring the complexities of the era and gaining insight into the lessons learned from this dark chapter of American history.
5. Cape Cod National Seashore : Coastal Escape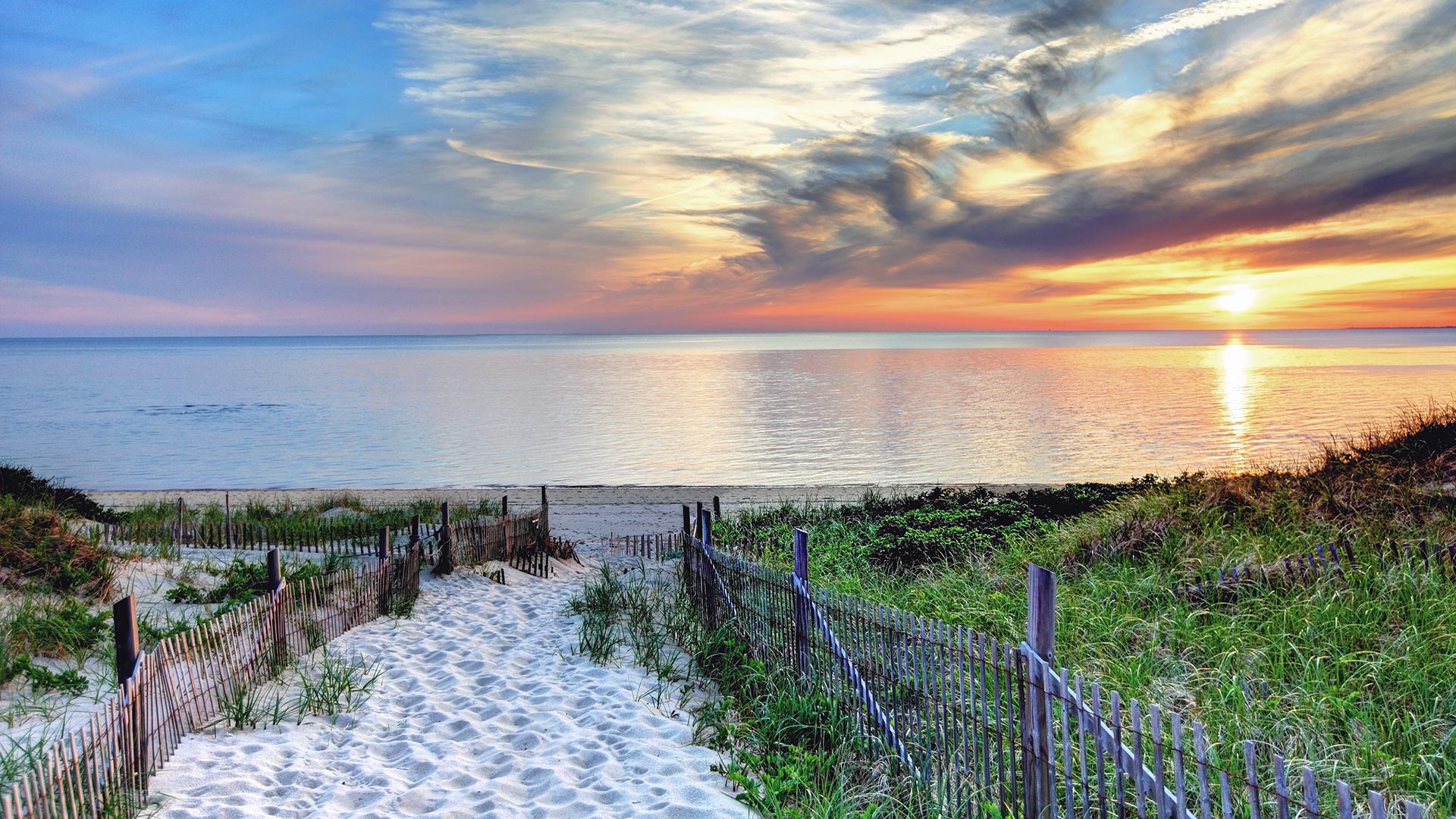 Cape Cod National Seashore, a pristine coastal retreat in Massachusetts, offers a tranquil escape amidst stunning natural beauty. With its picturesque sandy beaches, rolling dunes, and serene marshlands, the seashore is a haven for beachcombers, hikers, and birdwatchers. Preserving the region's unique ecosystems and rich maritime history, Cape Cod National Seashore provides a rejuvenating experience where visitors can immerse themselves in the beauty of the Atlantic coastline.
6. Plymouth Rock : Pilgrim Landmark
Plymouth Rock, located in Plymouth, Massachusetts, is a significant American landmark that holds great historical importance. According to tradition, it marks the spot where the Pilgrims first set foot on American soil in 1620. Encased in a protective structure, this iconic rock stands as a symbol of the Pilgrims' arrival and the beginnings of the settlement that would later become an integral part of American history.
7. USS Constitution Museum : Naval Legacy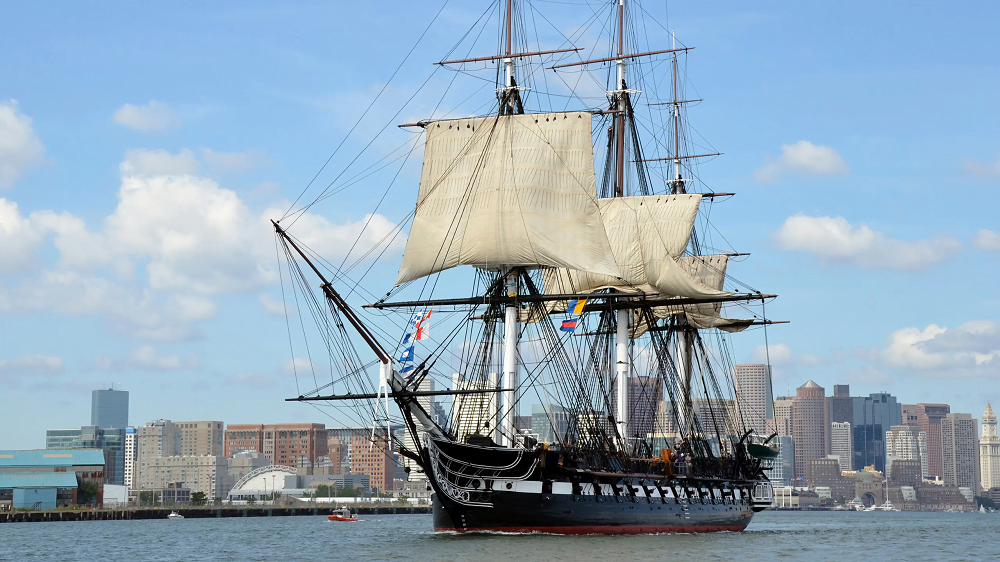 The USS Constitution Museum, situated in Boston, Massachusetts, is a captivating tribute to the storied history of the USS Constitution, the oldest commissioned warship afloat in the world. Through interactive exhibits and engaging displays, the museum offers visitors an immersive experience into the ship's rich maritime legacy and its significant role in American naval history. With its dedication to preserving the stories of the Constitution and the men who served aboard her, the USS Constitution Museum stands as a cherished destination for those seeking to connect with the nation's seafaring heritage.
8. Martha's Vineyard : Island Retreat
Martha's Vineyard, a picturesque island off the coast of Massachusetts, is a serene and idyllic retreat renowned for its stunning beaches, charming towns, and beautiful landscapes. With its historic lighthouses, quaint villages, and miles of scenic trails, the island offers a perfect escape for relaxation and outdoor exploration. As a beloved vacation destination, Martha's Vineyard captivates visitors with its laid-back ambiance and timeless New England charm, making it a cherished haven for beach lovers, nature enthusiasts, and anyone seeking a peaceful coastal getaway.
9. Museum of Fine Arts, Boston : Artistic Treasures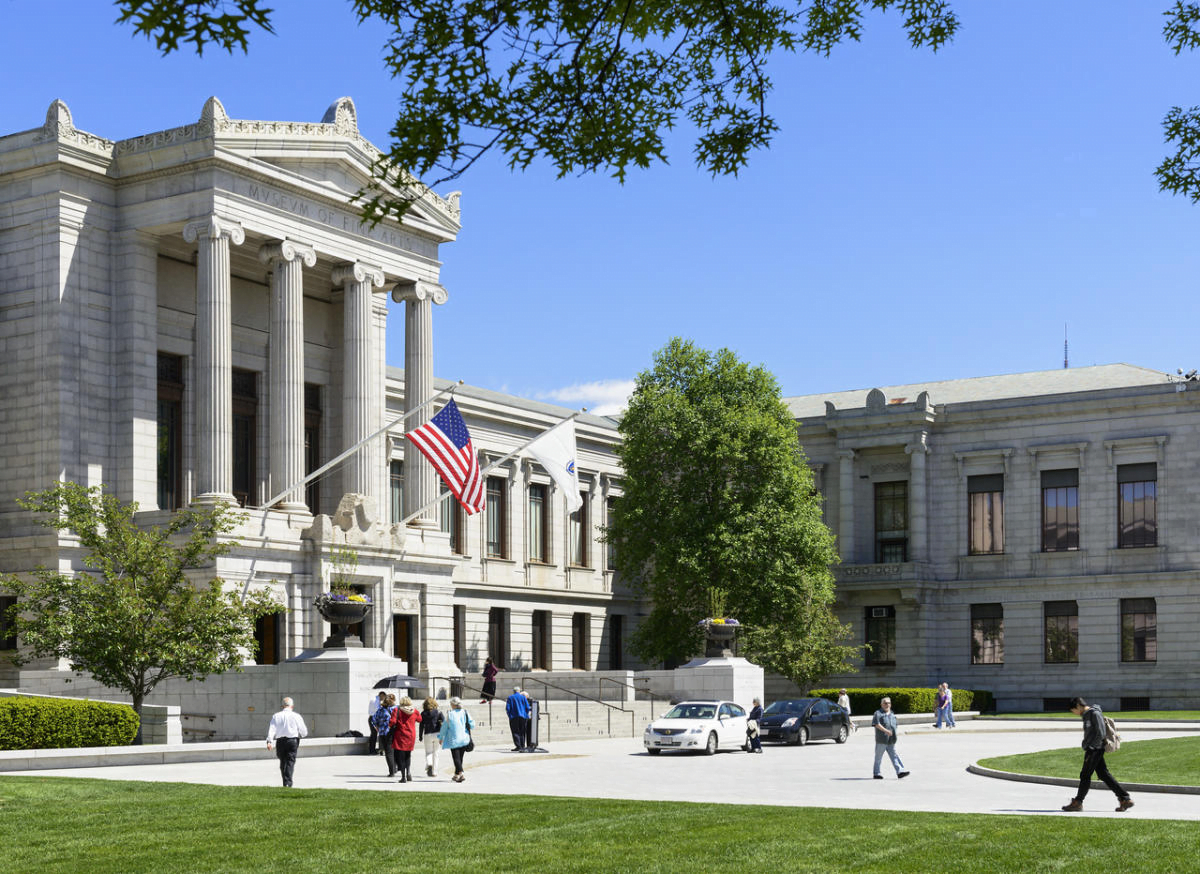 The Museum of Fine Arts, Boston, is a cultural gem housing a vast collection of artistic treasures from around the world. With its impressive exhibits spanning various periods and genres, the museum offers a diverse and enriching experience for art enthusiasts. From classical masterpieces to contemporary works, the Museum of Fine Arts captivates visitors with its extensive range of artistic expressions, making it a must-visit destination for anyone seeking to immerse themselves in the beauty and creativity of human imagination.
10. Old Sturbridge Village : Living History
Old Sturbridge Village, located in Sturbridge, Massachusetts, is a living history museum that transports visitors back to the 19th century, showcasing rural New England life during that era. With over 40 historic buildings, costumed interpreters, and authentic demonstrations, the village offers an immersive experience of daily life, trades, and crafts from the past. As a beloved destination for families and history enthusiasts, Old Sturbridge Village provides a unique opportunity to step into the past and gain a deeper appreciation for the traditions and culture of early American life.
11. The Berkshires : Scenic Splendor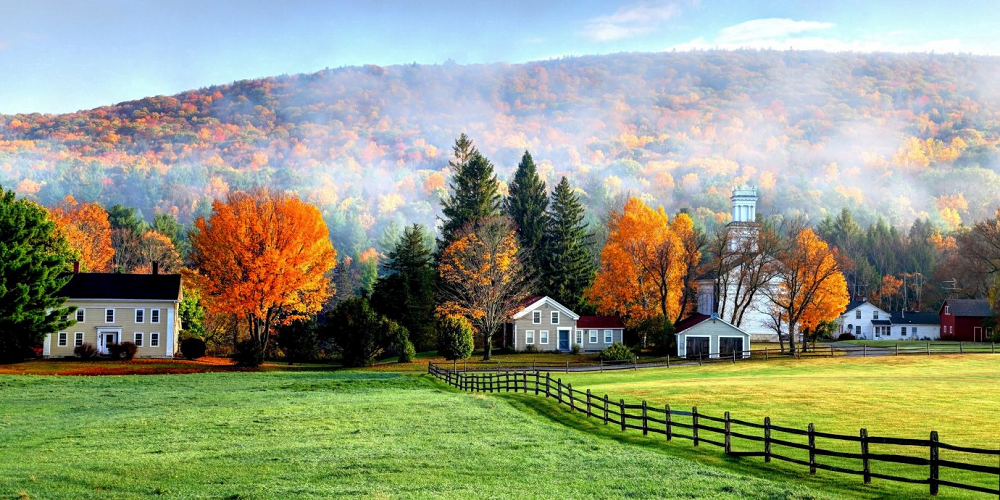 The Berkshires, a picturesque region in western Massachusetts, is renowned for its scenic splendor and natural beauty. Nestled among rolling hills and lush forests, the area offers a tranquil escape for outdoor enthusiasts, with opportunities for hiking, biking, and skiing. With its vibrant arts scene, charming towns, and stunning landscapes, the Berkshires captivate visitors year-round, making it a cherished destination for those seeking both relaxation and inspiration amidst the wonders of nature.
12. Plimoth Plantation : Pilgrim Experience
Plimoth Plantation, located in Plymouth, Massachusetts, provides a fascinating and immersive Pilgrim experience, bringing history to life. With its recreated 17th-century village and Wampanoag homesite, visitors can step back in time and interact with costumed interpreters who portray the Pilgrims and Native Americans of the past. This living history museum offers a unique opportunity to learn about the challenges, achievements, and daily life of the early settlers, providing a captivating glimpse into the origins of America's colonial history.
13. New England Aquarium : Marine Exploration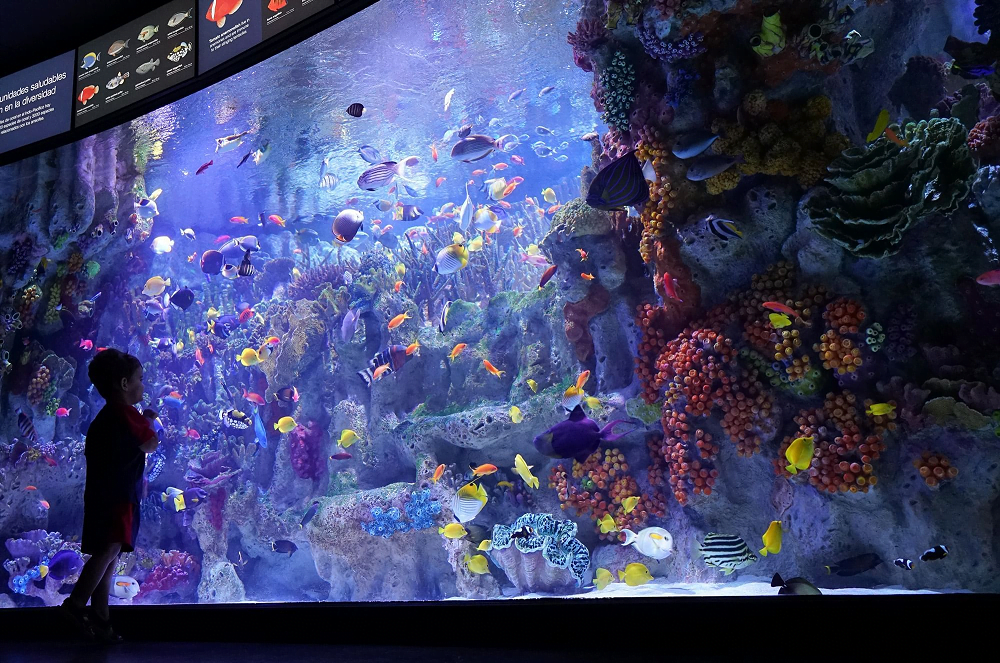 The New England Aquarium, located in Massachusetts, is a captivating marine attraction that offers an immersive experience for visitors. Home to diverse aquatic species, the aquarium showcases breathtaking exhibits, including mesmerizing underwater habitats and interactive displays, making it a must-visit destination for nature enthusiasts and families alike. With its commitment to education, conservation, and marine research, the New England Aquarium plays a vital role in promoting ocean awareness and environmental stewardship.
14. Minute Man National Historical Park : Revolutionary Sites
Minute Man National Historical Park, nestled in Massachusetts, is a revered tribute to the American Revolutionary War. Preserving pivotal sites like Lexington Green and Concord's North Bridge, the park offers a glimpse into the nation's rich history and the start of its fight for independence. Visitors can explore the hallowed grounds where the Minute Men and British soldiers clashed, igniting the flame of liberty that shaped the course of American history.
15. Provincetown : Artistic Haven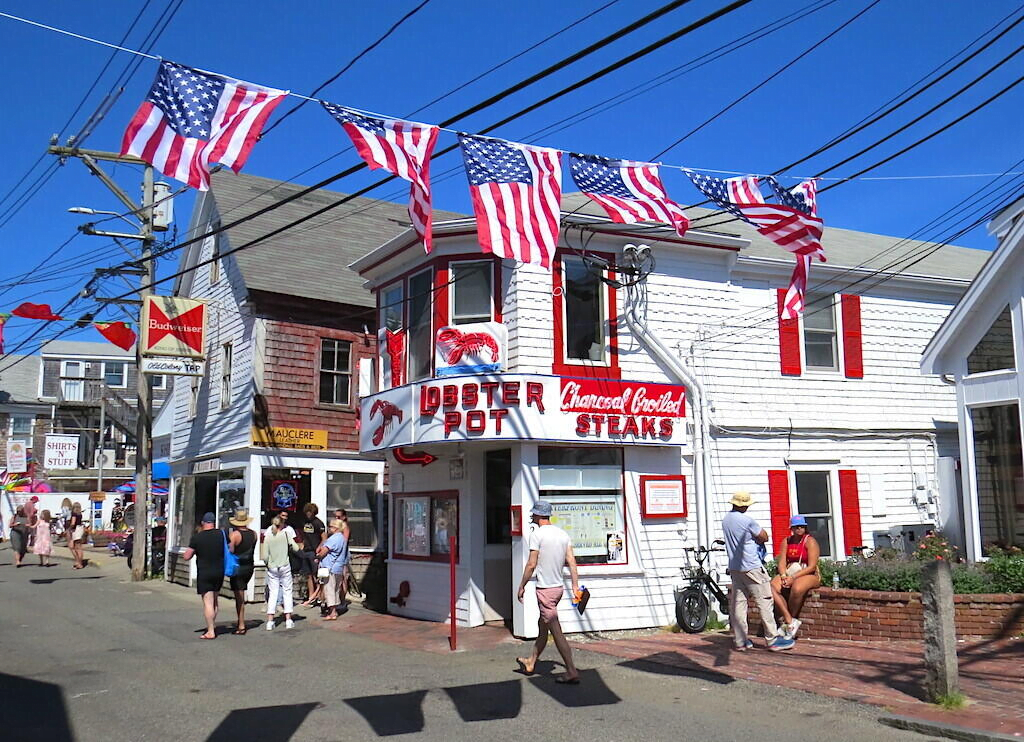 Provincetown, a picturesque town on the tip of Cape Cod, Massachusetts, is renowned as an artistic haven. With its breathtaking landscapes and vibrant community, it has long inspired artists, writers, and performers. From its lively galleries and theaters to its rich cultural festivals, Provincetown continues to be a captivating destination where creativity thrives and artistic expression flourishes.
16. Tanglewood : Symphony Serenade
Tanglewood, nestled in the scenic Berkshires of Massachusetts, is a symphony serenade that captivates music enthusiasts from far and wide. As the summer home of the Boston Symphony Orchestra, this idyllic venue hosts world-class performances in a natural amphitheater, where the harmonious melodies of classical and contemporary compositions resonate under the stars. With its rich musical legacy and stunning setting, Tanglewood remains a cherished destination for an unforgettable symphonic experience.
17. Walden Pond : Literary Inspiration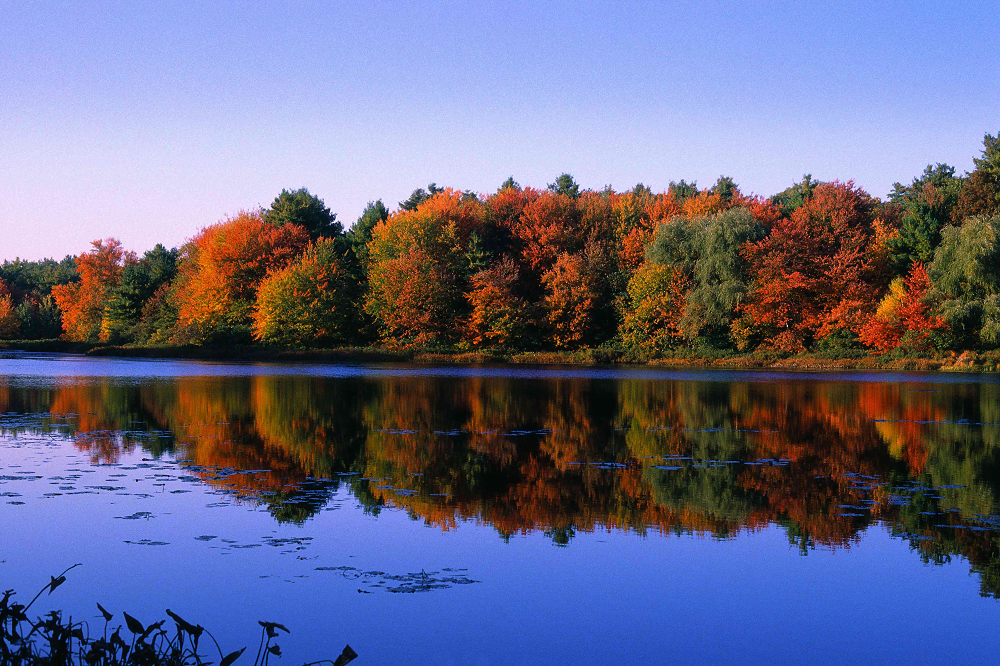 Walden Pond, located in Concord, Massachusetts, stands as an enduring symbol of literary inspiration. Immortalized by Henry David Thoreau's renowned work "Walden," this tranquil body of water continues to draw visitors seeking solace in nature and a deeper connection with the written word. Surrounded by serene woods, Walden Pond remains a cherished destination for those seeking to rekindle their creativity and reflect on the timeless wisdom of Thoreau's words.
18. Quincy Market : Culinary Delights
Quincy Market, situated in the heart of downtown Boston, Massachusetts, is a bustling culinary and shopping destination. With its historic architecture and vibrant atmosphere, this iconic marketplace offers an array of delicious cuisines and a diverse array of shops, making it a favorite spot for locals and tourists alike to savor the flavors and immerse themselves in the city's rich culture. Whether strolling through the lively halls or savoring a variety of dishes, visitors are sure to have a memorable experience at Quincy Market.
19. Nantucket : Historic Charm
Nantucket, an enchanting island off the coast of Massachusetts, exudes historic charm and timeless allure. With its cobblestone streets, beautifully preserved architecture, and rich maritime heritage, Nantucket offers a glimpse into the past while providing a serene and picturesque escape. Visitors are drawn to its idyllic beaches, quaint shops, and cultural treasures, making Nantucket a beloved destination that effortlessly blends history and modern-day charm.
20. Peabody Essex Museum : Global Artifacts
Peabody Essex Museum, located in Salem, Massachusetts, is a treasure trove of global artifacts and cultural wonders. With an extensive collection spanning diverse continents and centuries, the museum showcases the world's artistic and historical heritage. From captivating exhibits of Asian art to maritime treasures and indigenous artifacts, the Peabody Essex Museum offers a fascinating journey through time and cultures, making it a must-visit destination for art enthusiasts and history aficionados alike.
21. Mount Greylock : Panoramic Views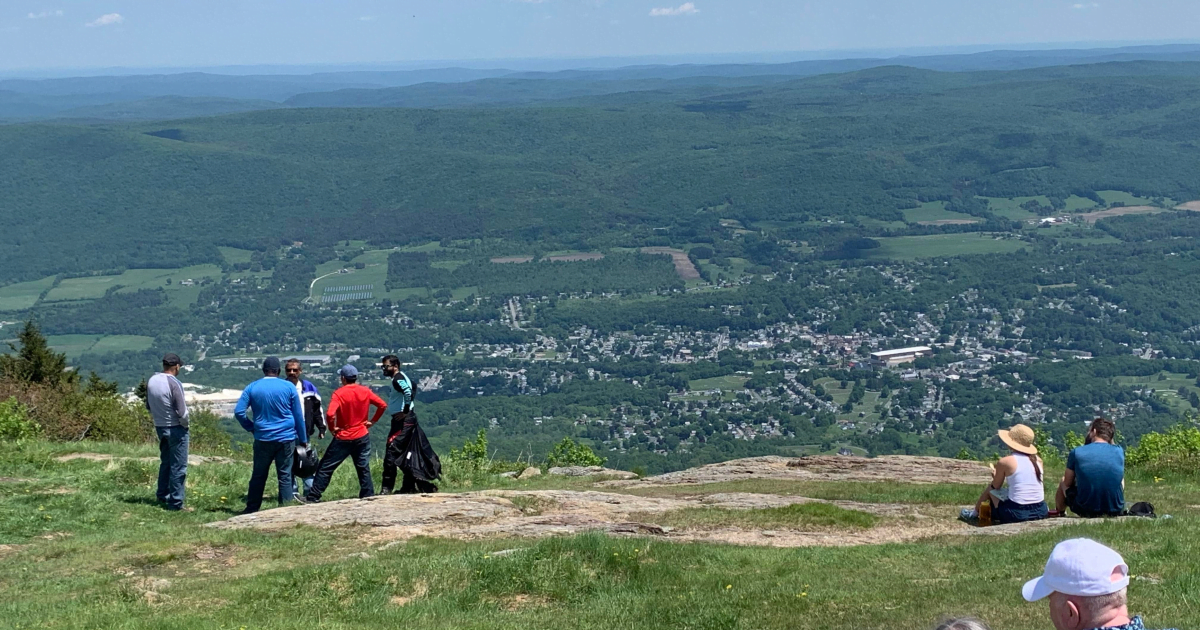 Mount Greylock, nestled in the Berkshire Mountains of Massachusetts, boasts panoramic views that leave visitors in awe. As the highest peak in the state, it offers breathtaking vistas of the surrounding valleys, forests, and distant horizons. Hiking to the summit rewards adventurers with a sense of accomplishment and a stunning natural spectacle, making Mount Greylock a cherished destination for nature lovers and outdoor enthusiasts.
22. Fenway Victory Gardens : Urban Oasis
Fenway Victory Gardens, situated in the heart of Boston, Massachusetts, is an urban oasis cherished for its green respite amidst the city's bustling landscape. Established during World War II, these historic gardens remain a sanctuary for nature enthusiasts and avid gardeners alike. With its vibrant flora, peaceful pathways, and community spirit, Fenway Victory Gardens offers a serene escape and a delightful reminder of the city's commitment to preserving green spaces.
23. Bridge of Flowers : Floral Spectacle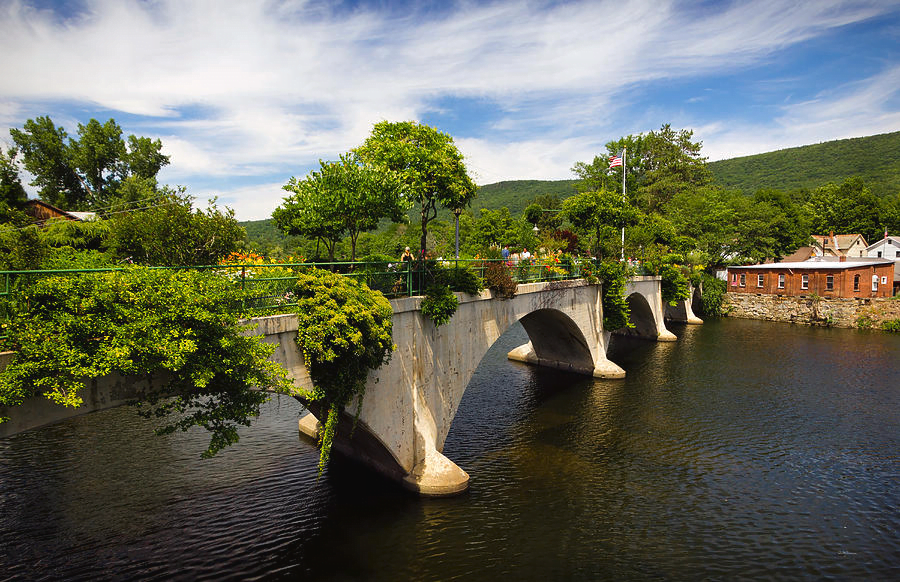 The Bridge of Flowers, located in Shelburne Falls, Massachusetts, is a floral spectacle that enchants visitors year-round. Once an old trolley bridge, it has been transformed into a breathtaking garden paradise, featuring a vibrant array of seasonal blooms and plants. Strolling along this unique bridge offers a delightful sensory experience, making it a beloved destination for nature lovers and photographers seeking to capture its colorful beauty.
24. The Clark Art Institute : European Masterpieces
The Clark Art Institute, nestled in the picturesque Berkshires of Massachusetts, houses an impressive collection of European masterpieces. From renowned works by Old Masters to influential Impressionist paintings, the museum showcases a diverse array of art spanning centuries and styles. Its tranquil setting and world-class exhibitions make The Clark Art Institute a cultural haven that delights art enthusiasts and offers a profound appreciation for the beauty of human creativity.
25. Naismith Memorial Basketball Hall of Fame : Hoops History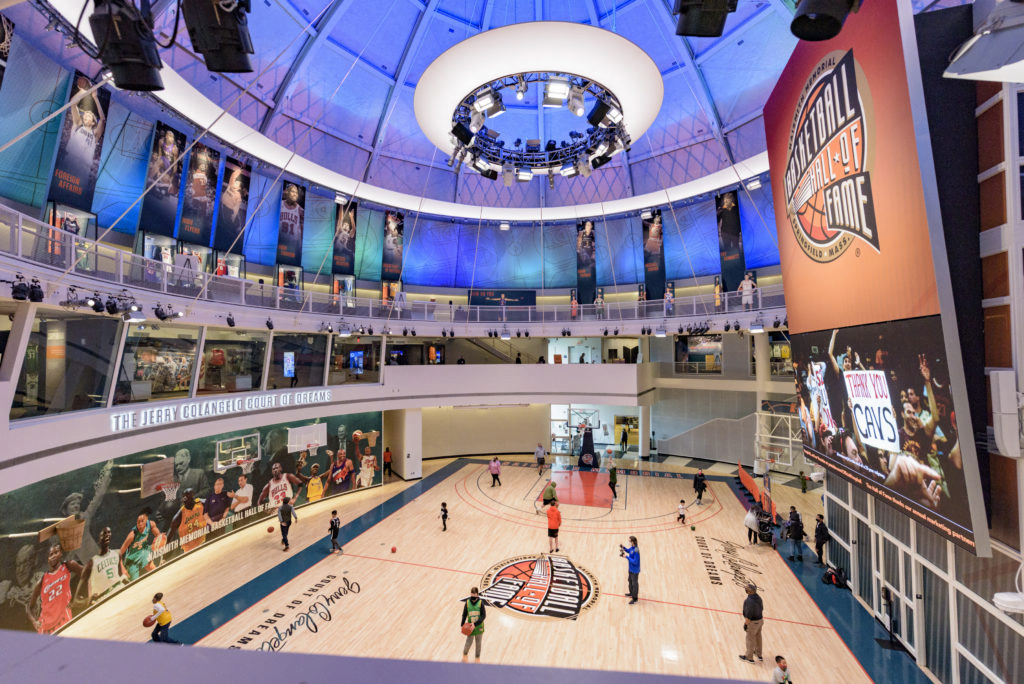 The Naismith Memorial Basketball Hall of Fame, located in Springfield, Massachusetts, is a revered institution celebrating the rich history of basketball. Named after the sport's inventor, Dr. James Naismith, the Hall of Fame honors legendary players, coaches, and contributors who have made significant contributions to the game. With its engaging exhibits and inspiring stories, it offers a captivating journey through the evolution of basketball, making it a must-visit destination for sports enthusiasts and basketball aficionados.
In Conclusion
Massachusetts offers a plethora of must-do experiences, from walking the Freedom Trail in Boston to relaxing on the beaches of Cape Cod. Whether you seek historic landmarks, cultural attractions, or natural beauty, the Bay State promises an enchanting journey that will leave you with cherished memories and a deeper appreciation for its diverse delights.
25 Best Things to Do in Massachusetts, USA in 2023-2024 :
Freedom Trail : Historic Walk
Fenway Park : Baseball Icon
Harvard University : Prestigious Campus
Salem Witch Museum : Historical Narratives
Cape Cod National Seashore : Coastal Escape
Plymouth Rock : Pilgrim Landmark
USS Constitution Museum : Naval Legacy
Martha's Vineyard: Island Retreat
Museum of Fine Arts, Boston: Artistic Treasures
Old Sturbridge Village: Living History
The Berkshires: Scenic Splendor
Plimoth Plantation : Pilgrim Experience
New England Aquarium : Marine Exploration
Minute Man National Historical Park: Revolutionary Sites
Provincetown : Artistic Haven
Tanglewood : Symphony Serenade
Walden Pond : Literary Inspiration
Quincy Market : Culinary Delights
Nantucket : Historic Charm
Peabody Essex Museum : Global Artifacts
Mount Greylock : Panoramic Views
Fenway Victory Gardens : Urban Oasis
Bridge of Flowers : Floral Spectacle
The Clark Art Institute : European Masterpieces
Naismith Memorial Basketball Hall of Fame : Hoops History