Missouri, a state located in the heart of the United States, is a captivating blend of history, natural beauty, and vibrant urban centers. Known as the "Show-Me State," Missouri has a diverse landscape that includes rolling hills, lush forests, fertile plains, and the mighty Mississippi River to the east. The state's historical significance is evident in the numerous Civil War battlefields, museums, and historic sites, offering visitors a glimpse into America's past. Missouri's largest city, St. Louis, stands as an iconic symbol with its famous Gateway Arch, while Kansas City on the western border entices visitors with its rich jazz heritage and renowned barbecue cuisine.
The state's rural areas showcase the charm of small towns and the warmth of their friendly communities. Missouri is also home to the breathtaking Ozark Mountains, providing a haven for outdoor enthusiasts who can explore its scenic trails, caves, and pristine waterways. Whether indulging in urban delights or immersing in nature's wonders, Missouri welcomes visitors with open arms and offers an enriching experience that captures the essence of America's heartland.
Welcome to our captivating guide to the 15 most beautiful places to visit in Missouri! If you're a travel enthusiast with a love for picturesque landscapes, rich history, and architectural marvels, you're in for a treat.
In this enchanting article, we'll take you on a journey through the Show-Me State, unveiling its hidden gems, natural wonders, and iconic landmarks that will leave you mesmerized and inspired to plan your own Missouri adventure.
Enjoy these 15 most beautiful places to visit in Missouri in 2023-2024 :
Missouri's 15 Most Captivating Destinations: A Journey of Natural and Architectural Wonders
1. Gateway Arch National Park: Iconic Monument
Gateway Arch National Park, located in St. Louis, Missouri, is an iconic and historic site that holds a special place in American history and culture. The centerpiece of the park is the magnificent Gateway Arch, a stunning architectural marvel that stands as a symbol of westward expansion and the pioneering spirit of the United States. Designed by renowned architect Eero Saarinen, the gleaming stainless steel arch soars 630 feet above the ground, making it the tallest man-made monument in the country. Visitors can take a tram ride to the top of the arch, where they are rewarded with breathtaking views of the city and the Mississippi River below.
Beyond the arch, the park encompasses a rich history, with exhibits and museums that delve into the stories of explorers, pioneers, and Native Americans who shaped the region's past. The park's beautiful grounds provide a serene escape, offering visitors a chance to relax and reflect on the significance of this remarkable national treasure. Gateway Arch National Park serves as a reminder of the nation's progress, resilience, and aspirations, making it a must-visit destination for anyone seeking to connect with the spirit of America's westward expansion.
2. Ha Ha Tonka State Park : Castle Ruins and Natural Beauty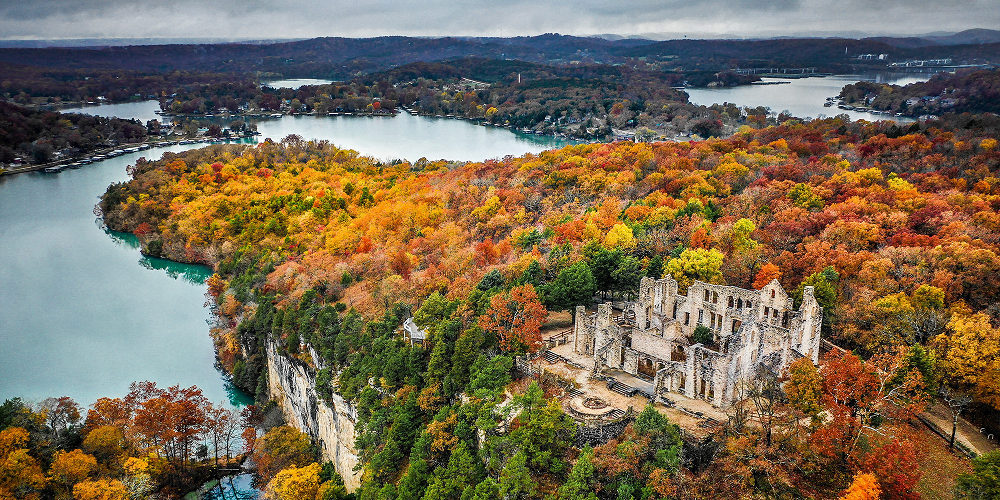 Ha Ha Tonka State Park, located in the heart of the Ozarks in Missouri, USA, is a natural wonder that captivates with its rugged beauty and unique geological features. The park is renowned for its stunning landscapes, including limestone bluffs, caves, and a mesmerizing natural bridge. One of the main attractions is the hauntingly beautiful ruins of a 20th-century castle, perched atop a bluff, which adds an intriguing historical element to the park's allure.
Visitors can explore a variety of hiking trails that lead to scenic overlooks, serene springs, and the crystal-clear waters of the Lake of the Ozarks. Ha Ha Tonka State Park is a paradise for nature lovers and history enthusiasts, offering an unforgettable experience in the heart of the Missouri wilderness.
3. Forest Park : Urban Oasis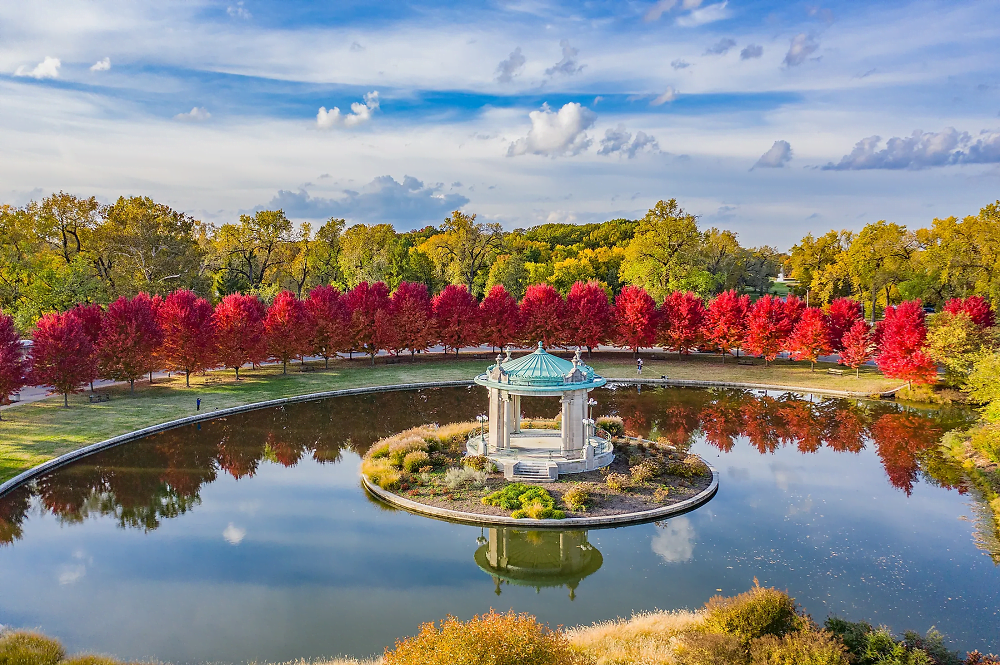 Forest Park, situated in St. Louis, Missouri, is a sprawling urban oasis that enchants visitors with its diverse attractions and serene landscapes. Covering over 1,300 acres, the park is one of the largest urban parks in the United States. It is home to the renowned St. Louis Zoo, where visitors can marvel at a vast array of animals from around the world. The park also houses the St. Louis Art Museum, which boasts an impressive collection of art spanning various cultures and eras.
Additionally, Forest Park offers opportunities for outdoor recreation, including jogging and cycling along its scenic trails, boating on its tranquil lakes, and picnicking in its lush green spaces. With its perfect blend of culture, nature, and recreation, Forest Park stands as a cherished gem that has been captivating both locals and tourists for generations.
4. Branson: Entertainment Capital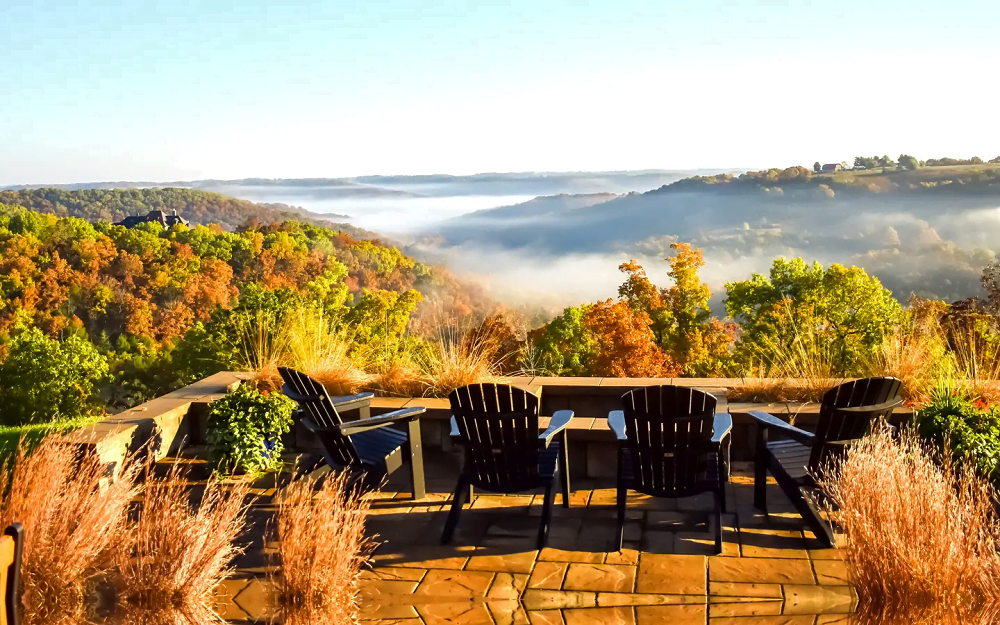 Nestled in the heart of the Ozarks, Branson, Missouri, USA, is a vibrant and lively city known for its world-class entertainment and picturesque natural surroundings. Often referred to as the "Live Music Show Capital of the World," Branson offers an abundance of theaters and venues hosting a wide array of live performances, from music concerts to comedy shows.
Situated along the shores of Table Rock Lake, the city is surrounded by breathtaking landscapes, providing opportunities for outdoor adventures such as boating, fishing, and hiking. With its warm hospitality, family-friendly attractions, and scenic beauty, Branson has become a popular destination that welcomes visitors from all over the country seeking a delightful and memorable experience in the heart of the Midwest.
5. Table Rock Lake : Recreational Haven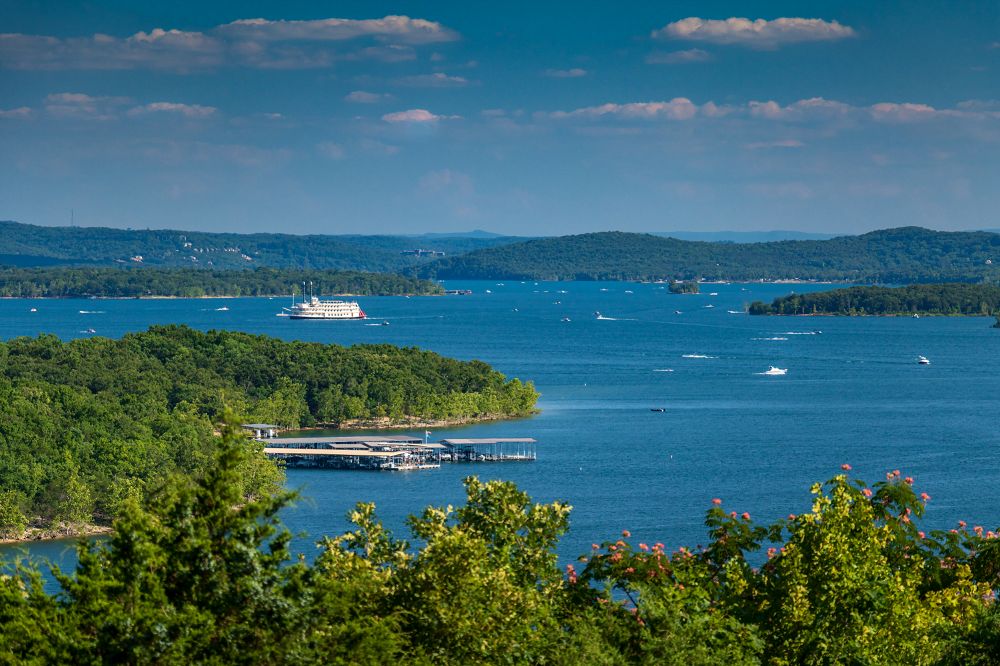 Table Rock Lake, is a stunning reservoir renowned for its crystal-clear waters and picturesque surroundings. Surrounded by the natural beauty of the Ozarks, the lake offers a serene escape for outdoor enthusiasts and water recreation lovers alike, with opportunities for boating, fishing, and swimming.
With its inviting shores and tranquil ambiance, Table Rock Lake provides the perfect setting for a relaxing and memorable getaway in the heart of the Midwest.
6. City Museum: Architectural Playground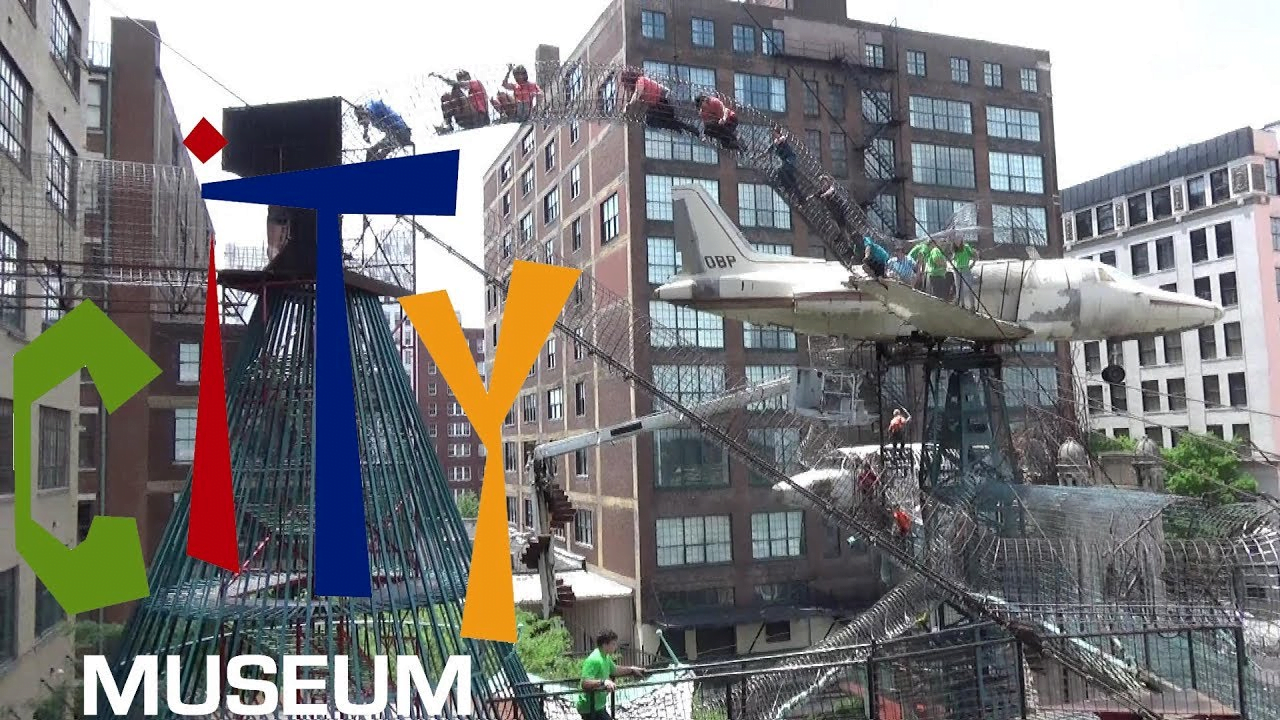 City Museum, is a one-of-a-kind attraction that delights visitors of all ages with its imaginative and whimsical exhibits. More than just a traditional museum, this interactive wonderland features an eclectic mix of salvaged architectural elements, art installations, and creatively repurposed objects, transforming the space into a playground of exploration and discovery.
The City Museum is a true testament to creativity and innovation, offering a unique and unforgettable experience for those seeking an offbeat and enchanting adventure in the heart of the city.
7. Elephant Rocks State Park : Geological Wonder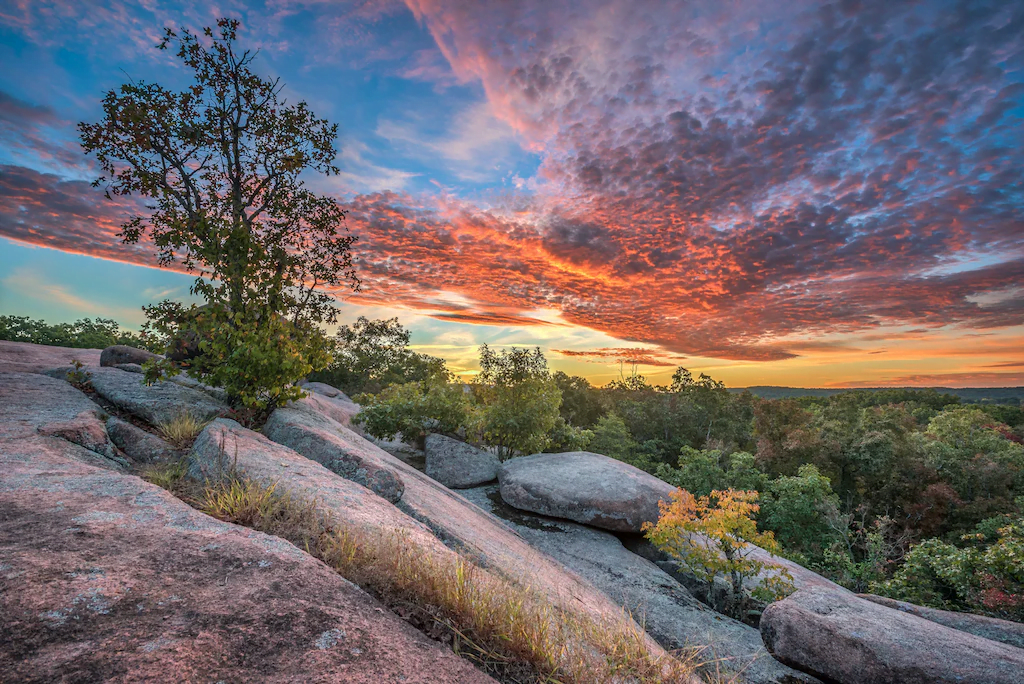 Elephant Rocks State Park, is a geological marvel that fascinates visitors with its massive granite boulders resembling a train of elephants. This unique natural formation allows visitors to climb and explore the giant rocks, creating an exciting and interactive experience for families and outdoor enthusiasts.
Surrounded by lush forests and scenic trails, Elephant Rocks State Park offers a serene escape and a chance to witness the wonders of nature in this captivating part of the Midwest.
8. Missouri Botanical Garden: Floral Paradise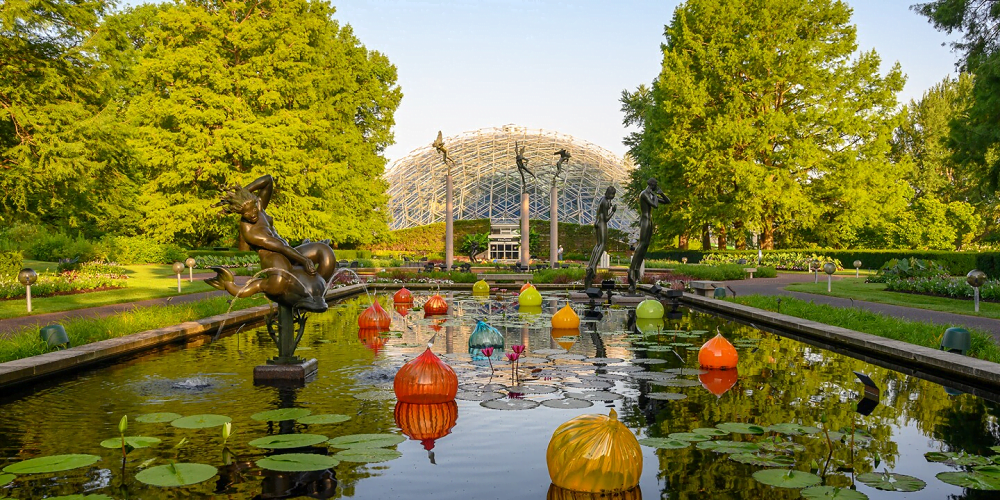 The Missouri Botanical Garden, is a horticultural paradise that enchants visitors with its stunning and diverse plant collections. Spanning over 79 acres, the garden showcases a wide array of botanical treasures, including lush gardens, historic conservatories, and beautiful landscapes.
As one of the oldest botanical institutions in the country, the Missouri Botanical Garden offers a serene retreat and a delightful opportunity to explore the wonders of the plant world in the heart of the city.
9. Lake of the Ozarks State Park : Nature's Retreat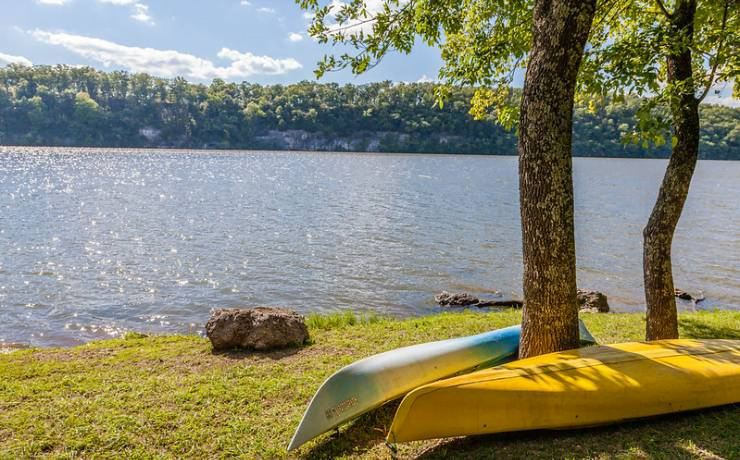 Lake of the Ozarks State Park, nestled in the heart of Missouri, USA, is a sprawling natural wonderland that captivates visitors with its scenic beauty and recreational opportunities. Encompassing over 17,000 acres, the park is situated around the stunning Lake of the Ozarks, offering ample opportunities for water activities such as boating, fishing, and swimming.
The park's extensive trail system beckons hikers and nature enthusiasts to explore the picturesque landscapes, providing a serene escape and a chance to immerse oneself in the tranquility of the great outdoors.
10. Johnson's Shut-Ins State Park : Natural Waterslides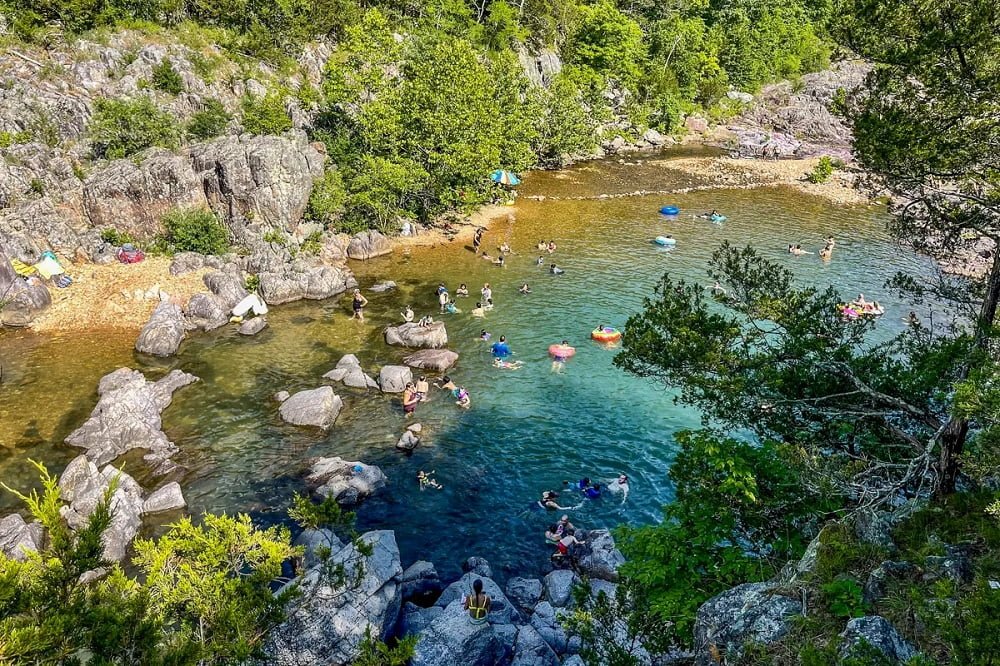 Johnson's Shut-Ins State Park, is a breathtaking natural area known for its unique rock formations and refreshing swimming holes. The park's signature feature, the "shut-ins," are created by the East Fork of the Black River as it flows over and around igneous rock, forming a series of smooth chutes and pools, perfect for cooling off and enjoying the beauty of nature.
11. Mark Twain National Forest : Wilderness Wonderland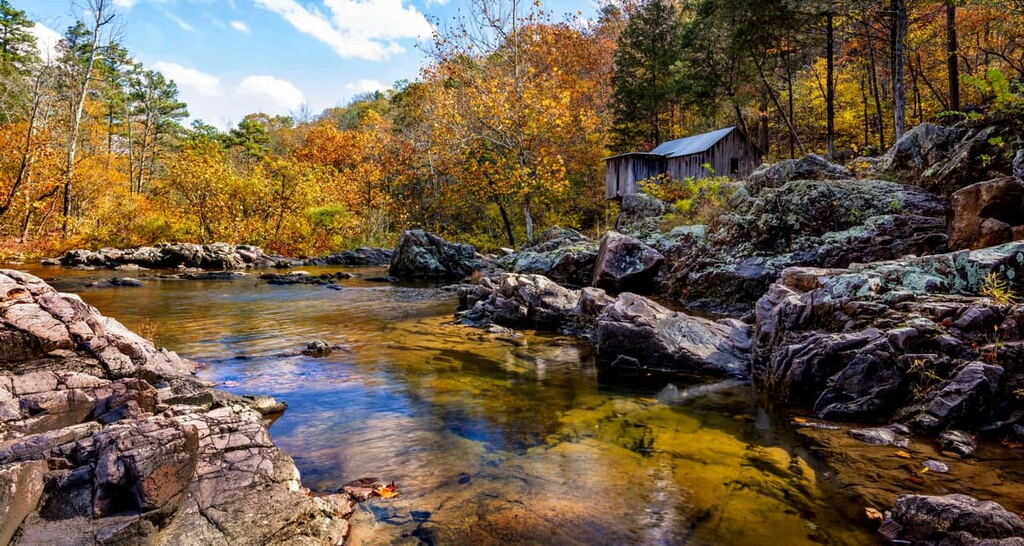 Mark Twain National Forest, spanning across Missouri, USA, is a vast and diverse expanse of public land, named in honor of the renowned American author, Mark Twain. Encompassing over 1.5 million acres, the forest offers a wide range of recreational activities, including hiking, camping, fishing, and wildlife viewing, providing visitors with ample opportunities to connect with nature and explore the beauty of the Midwest.
12. St. Louis Zoo : Animal Encounters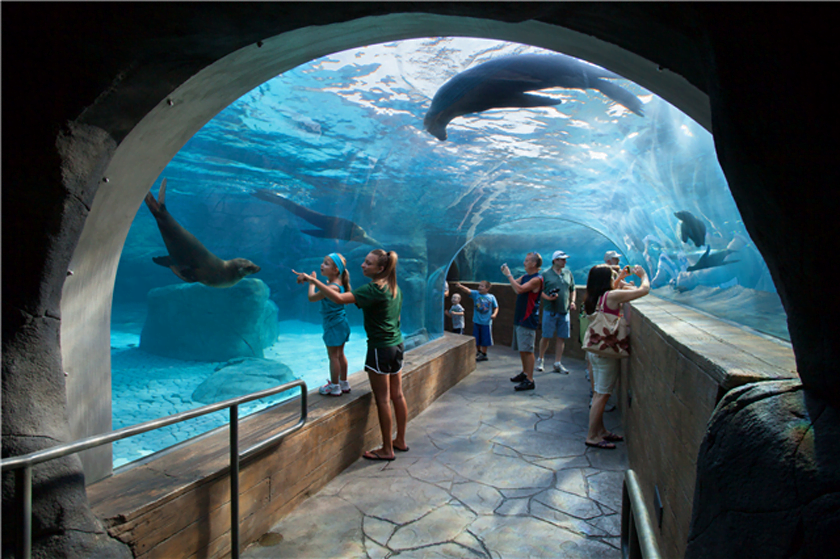 The St. Louis Zoo, is a world-class zoological park that delights visitors of all ages with its impressive array of animal exhibits and conservation efforts. Home to over 17,000 animals representing 600 species, the zoo offers an immersive and educational experience, making it a beloved destination for families and animal enthusiasts alike.
13. Katy Trail State Park: Scenic Bike Trail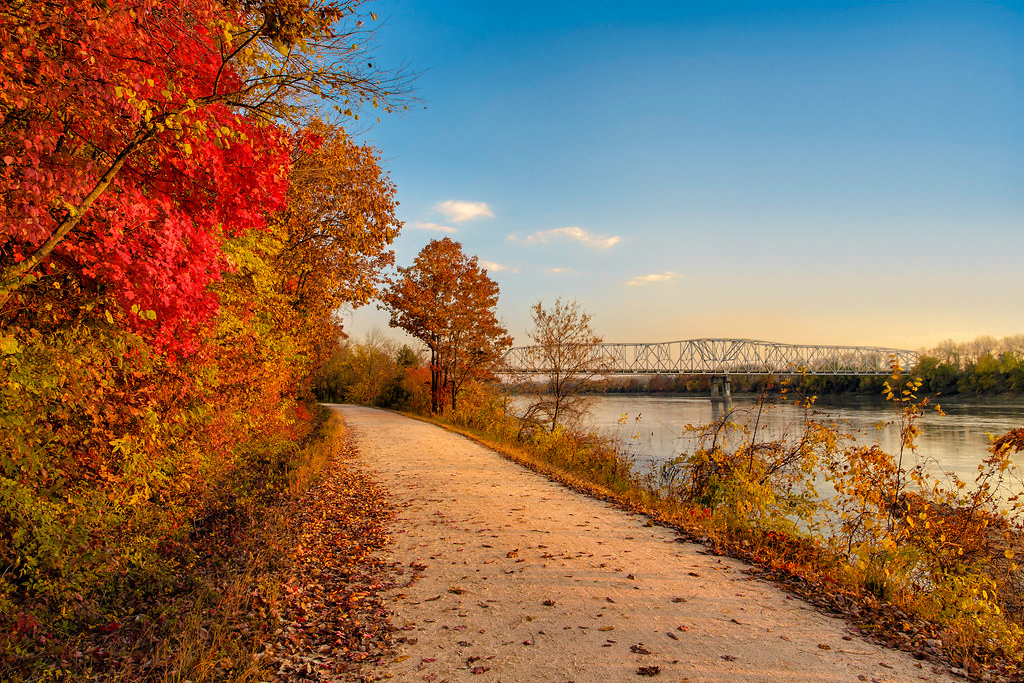 Katy Trail State Park, is a treasured recreational trail that spans over 240 miles and follows the former path of the Missouri-Kansas-Texas (MKT) Railroad. Embraced by scenic views of the Missouri River, the trail invites cyclists, hikers, and nature enthusiasts to explore the state's diverse landscapes and charming small towns, providing a memorable outdoor adventure in the heart of the Midwest.
14. Wilson's Creek National Battlefield: Civil War History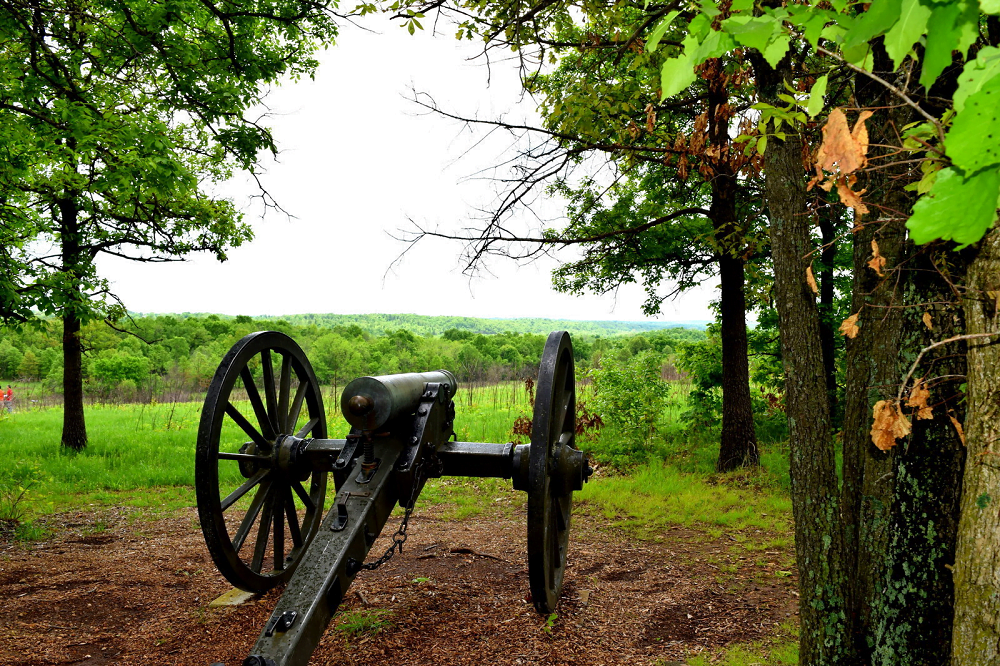 Wilson's Creek National Battlefield, is a historic site commemorating the significant Battle of Wilson's Creek, which took place during the American Civil War. Preserving the memory of this pivotal conflict, the battlefield offers visitors the opportunity to explore the grounds, learn about the events that shaped the nation's history, and pay tribute to those who fought and sacrificed during this crucial moment in time.
15. Onondaga Cave State Park : Subterranean Splendor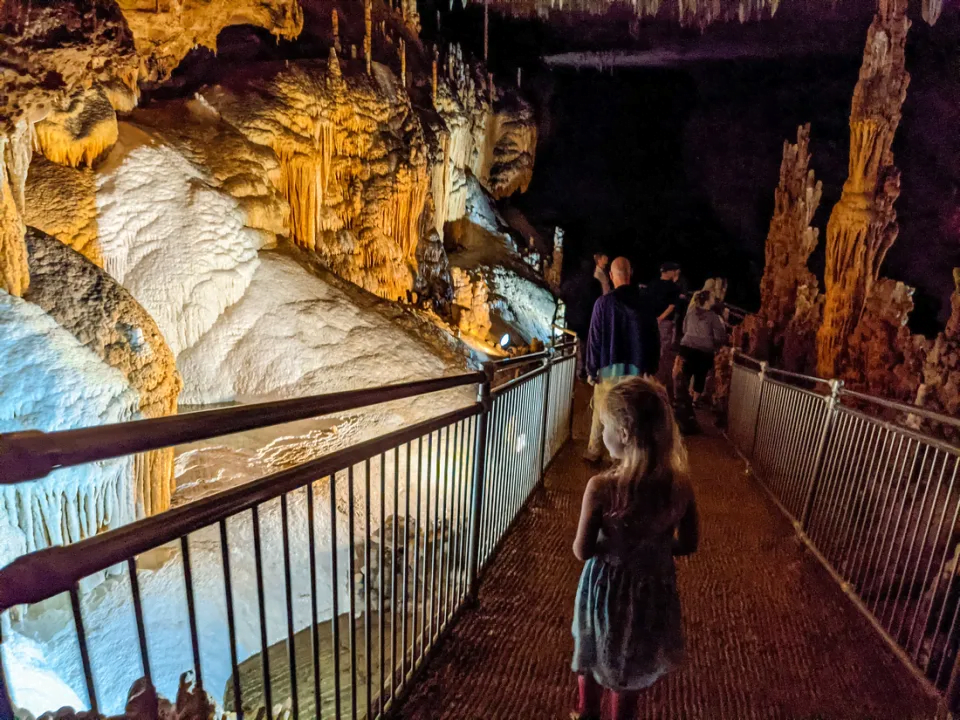 Onondaga Cave State Park, is a captivating natural wonder that showcases the mesmerizing beauty of underground caves. The park's main attraction, Onondaga Cave, is adorned with stunning stalactites, stalagmites, and intricate rock formations, offering visitors an enchanting and educational underground experience, while the park's picturesque surroundings provide opportunities for outdoor activities like hiking and picnicking in the heart of the Ozarks.
In Conclusion
Missouri beckons with its array of captivating destinations, from the iconic Gateway Arch to the natural beauty of Ha Ha Tonka State Park. Whether you seek urban entertainment, historical landmarks, or tranquil retreats in nature, the Show-Me State promises an enchanting journey that will leave you with cherished memories and a deeper appreciation for its diverse beauty.
15 Most Beautiful Places to Visit in Missouri 2023-2024 :
Gateway Arch National Park: Iconic Monument
Ha Ha Tonka State Park: Castle Ruins and Natural Beauty
Forest Park : Urban Oasis
Branson: Entertainment Capital
Table Rock Lake: Recreational Haven
City Museum: Architectural Playground
Elephant Rocks State Park: Geological Wonder
Missouri Botanical Garden: Floral Paradise
Lake of the Ozarks State Park : Nature's Retreat
Johnson's Shut-Ins State Park: Natural Waterslides
Mark Twain National Forest : Wilderness Wonderland
St. Louis Zoo : Animal Encounters
Katy Trail State Park: Scenic Bike Trail
Wilson's Creek National Battlefield: Civil War History
Onondaga Cave State Park: Subterranean Splendor