Welcome to our comprehensive guide to the 15 most enchanting places to visit in New Jersey! If you're a travel enthusiast seeking diverse landscapes, rich history, and vibrant culture, you've come to the right place.
In this captivating article, we'll take you on a virtual tour through the Garden State, showcasing its hidden gems, natural wonders, and iconic landmarks that will inspire you to plan your own unforgettable journey.
Enjoy these beautiful places to visit in New Jersey in 2023-2024 :
Exploring the Beauty of New Jersey: 15 Must-Visit Enchanting Destinations
1. Cape May: Victorian Charm by the Sea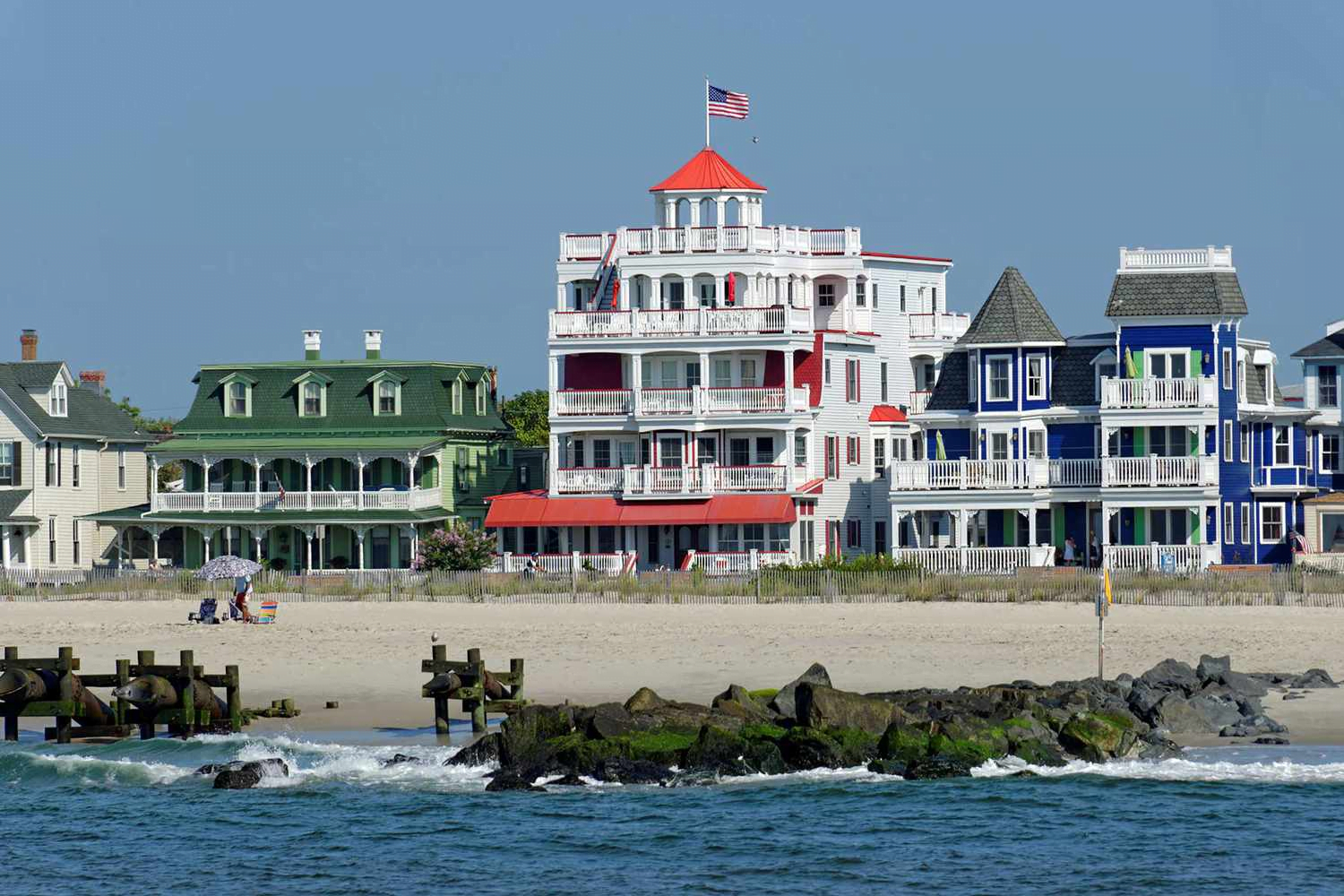 Step into a bygone era at Cape May, a picturesque town dotted with beautifully preserved Victorian architecture. Stroll along the sandy beaches, explore the historic Cape May Lighthouse, and indulge in a leisurely horse-drawn carriage ride through the tree-lined streets. Cape May's old-world charm and coastal beauty make it a favorite destination for travelers seeking relaxation and elegance.
2. Liberty State Park: Iconic Views of Lady Liberty
Experience the awe-inspiring sight of the Statue of Liberty from Liberty State Park, located in Jersey City. This expansive park offers breathtaking views of Lady Liberty and the Manhattan skyline, making it a popular spot for picnics, cycling, and leisurely walks. Don't miss the Liberty Science Center, where interactive exhibits entertain and educate visitors of all ages.
3. Princeton: Prestigious History and Architecture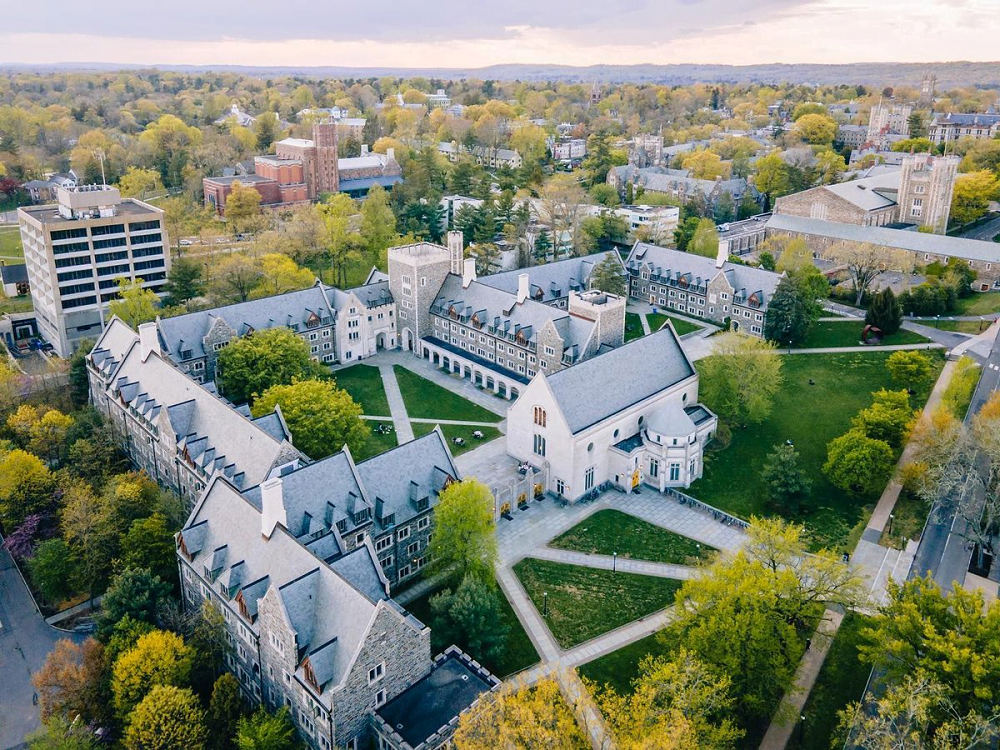 Delve into the prestigious history of Princeton, home to the renowned Princeton University. Explore the elegant campus grounds, visit the Princeton University Art Museum, and take a stroll through the charming town's picturesque streets. Princeton's intellectual atmosphere and captivating architecture create a unique and memorable experience.
4. Delaware Water Gap National Recreation Area: Nature's Playground
Escape into the wilderness of the Delaware Water Gap National Recreation Area, a haven for outdoor enthusiasts. Hike along scenic trails, go kayaking on the Delaware River, and witness stunning waterfalls cascading through the lush landscape. This natural wonderland offers endless opportunities for adventure and serenity.
5. Atlantic City: A Vibrant Entertainment Hub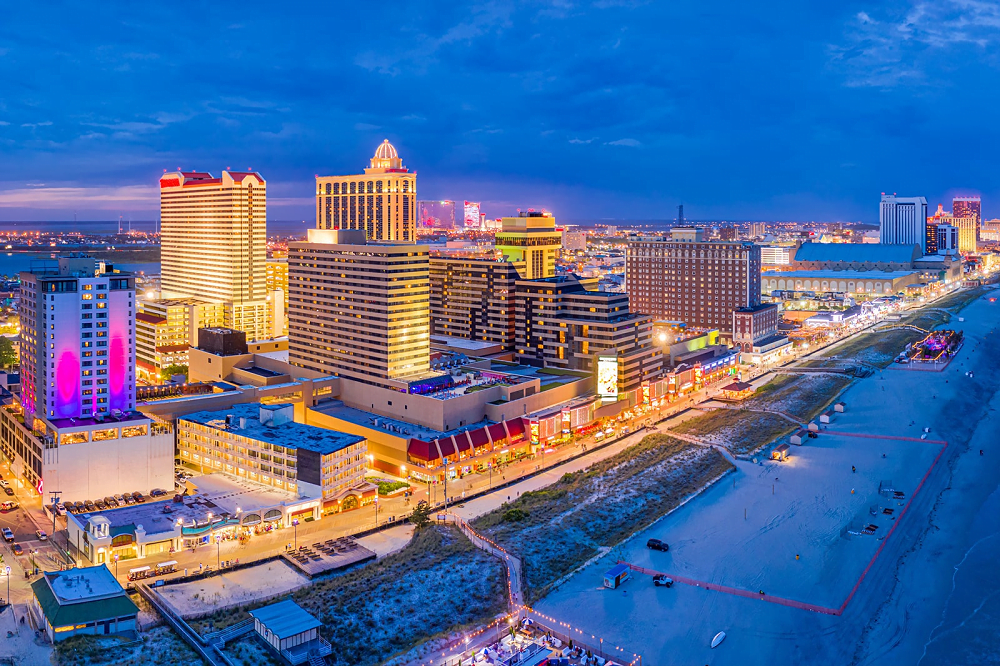 Experience the vibrant energy of Atlantic City, known for its lively boardwalk, glittering casinos, and exciting nightlife. Try your luck at the casinos, take a ride on the iconic Steel Pier Ferris wheel, and enjoy world-class entertainment and dining options. Atlantic City offers an electrifying escape for those seeking a mix of thrills and relaxation.
6. Sandy Hook: Seaside Serenity
Embrace the tranquility of Sandy Hook, a barrier peninsula with pristine beaches and diverse ecosystems. Relax on the sandy shores, explore the historic Fort Hancock, and take a leisurely bike ride along the scenic pathways. Sandy Hook's natural beauty and recreational opportunities make it an idyllic retreat.
7. Grounds For Sculpture: Where Art Meets Nature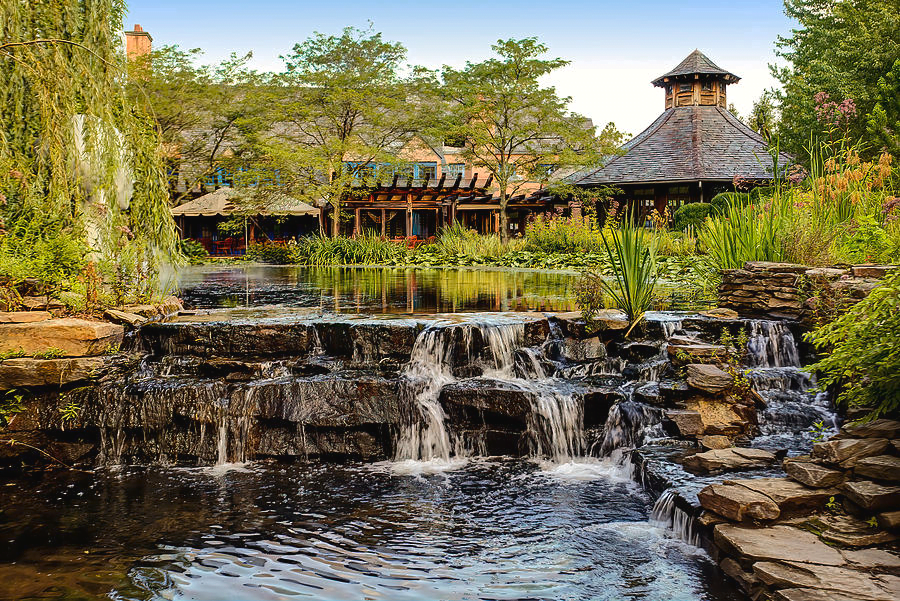 Discover a unique blend of art and nature at Grounds For Sculpture, a 42-acre sculpture park in Hamilton. Admire the impressive outdoor sculptures, stroll through beautifully landscaped gardens, and immerse yourself in the artistic ambiance. This enchanting park provides a delightful escape for art enthusiasts and nature lovers alike.
8. High Point State Park : Majestic Panoramas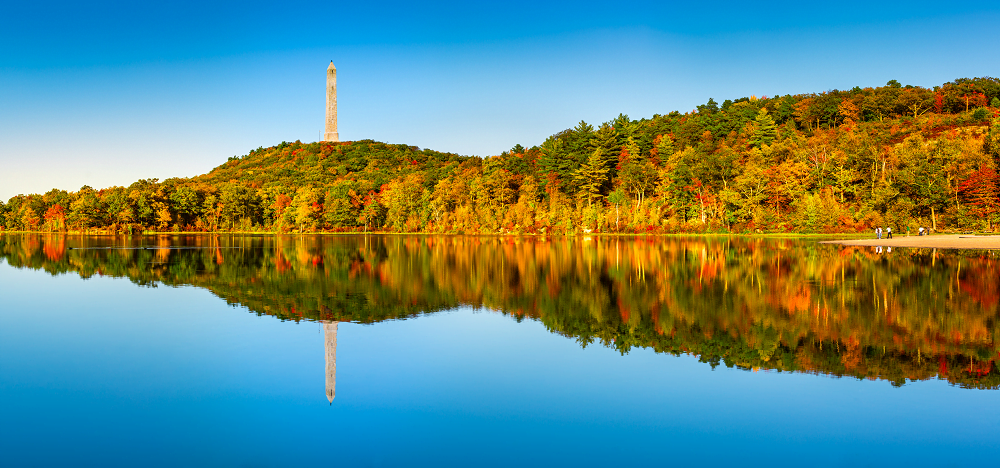 Ascend to the highest point in New Jersey at High Point State Park, offering panoramic views of the surrounding countryside. Hike to the High Point Monument, fish in serene lakes, and relish in the beauty of nature during every season. High Point State Park is a haven for photographers and outdoor enthusiasts seeking breathtaking vistas.
9. Hoboken: Charming Waterfront City
Explore the charm of Hoboken, a bustling waterfront city with a rich cultural scene. Take in the Manhattan skyline from Sinatra Park, visit the Hoboken Historical Museum, and indulge in the city's vibrant dining and nightlife. Hoboken's inviting atmosphere and picturesque setting make it a delightful destination for urban explorers.
10. The Palisades: Cliffs and Scenic Beauty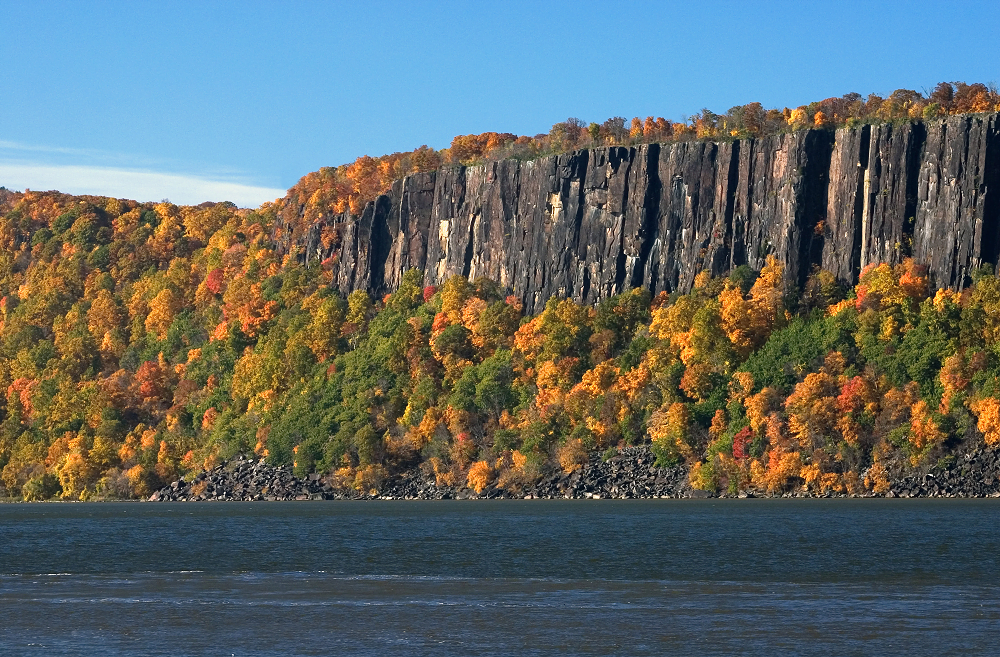 Be captivated by the stunning cliffs and scenic beauty of The Palisades, along the Hudson River. Enjoy hiking trails with picturesque viewpoints, visit the Palisades Interstate Park, and witness the changing colors of the foliage during fall. The Palisades offer a peaceful respite from city life and a chance to reconnect with nature.
11. Morristown National Historical Park: Revolutionary History
Step back in time at Morristown National Historical Park, where pivotal events of the American Revolution unfolded. Explore historical sites such as Jockey Hollow and the Ford Mansion, where George Washington and his troops endured the harsh winter of 1779-1780. History buffs will find this park an educational and enriching experience.
12. Asbury Park : Art, Music, and Beach Vibes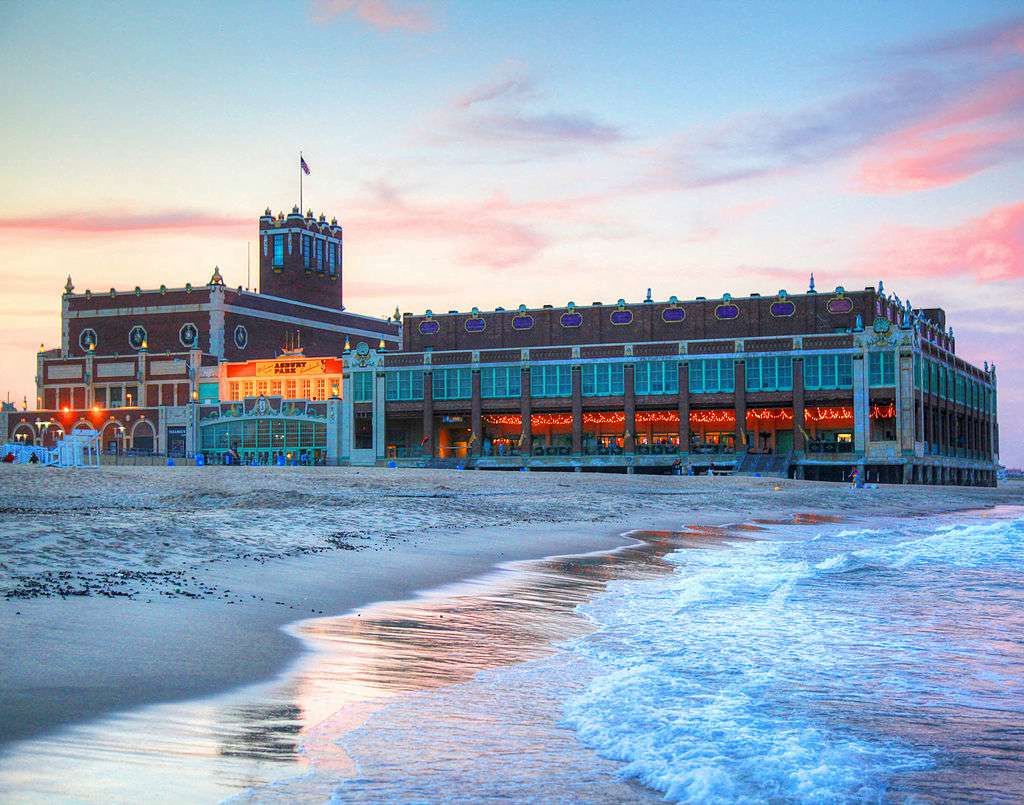 Experience the vibrant art and music scene of Asbury Park, a dynamic city by the sea. Enjoy live performances at the legendary Stone Pony, discover the Asbury Park Boardwalk, and bask in the sun on the beautiful beaches. Asbury Park's creative spirit and beachside allure make it an enticing destination for culture enthusiasts.
13. Palmyra Cove Nature Park: Serene Wetlands
Embrace the tranquility of Palmyra Cove Nature Park, a hidden gem along the Delaware River. Explore the wetlands and diverse wildlife, embark on birdwatching adventures, and savor the peace and serenity of this natural sanctuary.
14. Mountain Creek : Four Seasons of Fun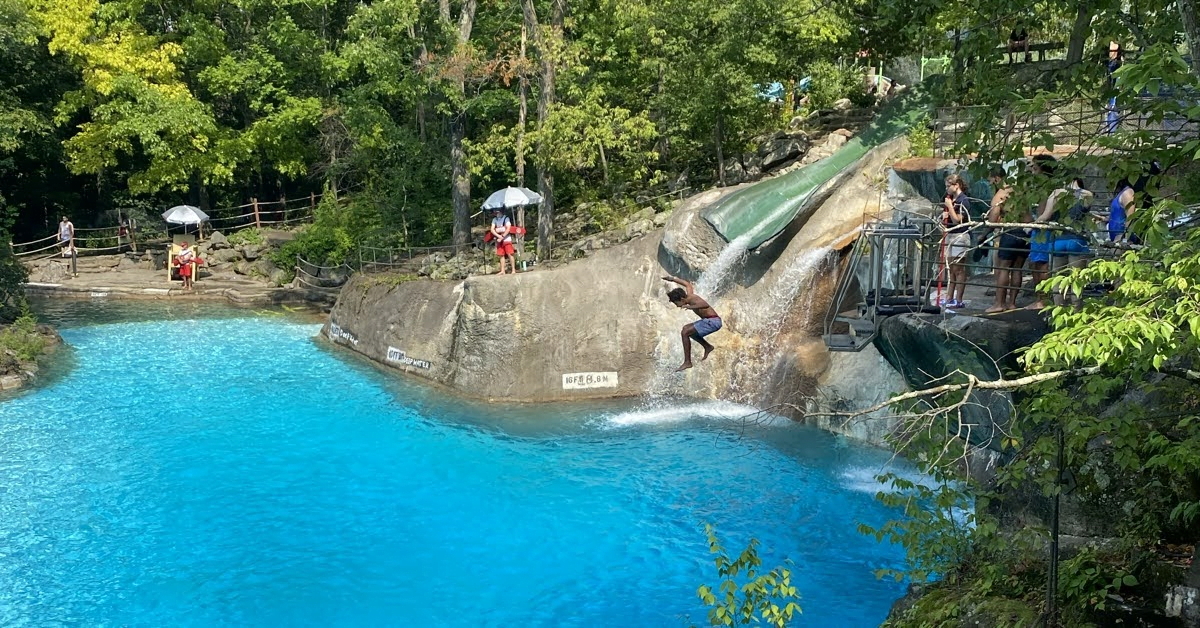 Escape to Mountain Creek, a year-round destination offering skiing, snowboarding, and tubing during the winter months, and thrilling water park adventures in the summer. Whether you seek winter wonderland experiences or summer splashes, Mountain Creek delivers exciting activities for all ages.
15. Batsto Village: Historic Ghost Town
Discover the fascinating history of Batsto Village, an abandoned village with well-preserved historic buildings. Explore the Batsto Mansion, the General Store, and the Batsto Post Office, all providing a glimpse into the village's storied past. This intriguing ghost town is a treat for history enthusiasts and curious travelers.
In Conclusion
New Jersey surprises with its diverse array of enchanting destinations, from picturesque beaches to historic landmarks and serene natural wonders. Whether you're seeking cultural experiences, outdoor adventures, or a bit of both, the Garden State has something for every traveler to enjoy. Embark on an unforgettable journey through the beauty of New Jersey, and create lasting memories that will stay with you long after your visit.
15 Most Beautiful Places to Visit in New Jersey 2023-2024 :
Cape May: Victorian Charm by the Sea
Liberty State Park: Iconic Views of Lady Liberty
Princeton: Prestigious History and Architecture
Delaware Water Gap National Recreation Area: Nature's Playground
Atlantic City: A Vibrant Entertainment Hub
Sandy Hook: Seaside Serenity
Grounds For Sculpture: Where Art Meets Nature
High Point State Park: Majestic Panoramas
Hoboken: Charming Waterfront City
The Palisades: Cliffs and Scenic Beauty
Morristown National Historical Park: Revolutionary History
Asbury Park: Art, Music, and Beach Vibes
Palmyra Cove Nature Park: Serene Wetlands
Mountain Creek: Four Seasons of Fun
Batsto Village: Historic Ghost Town